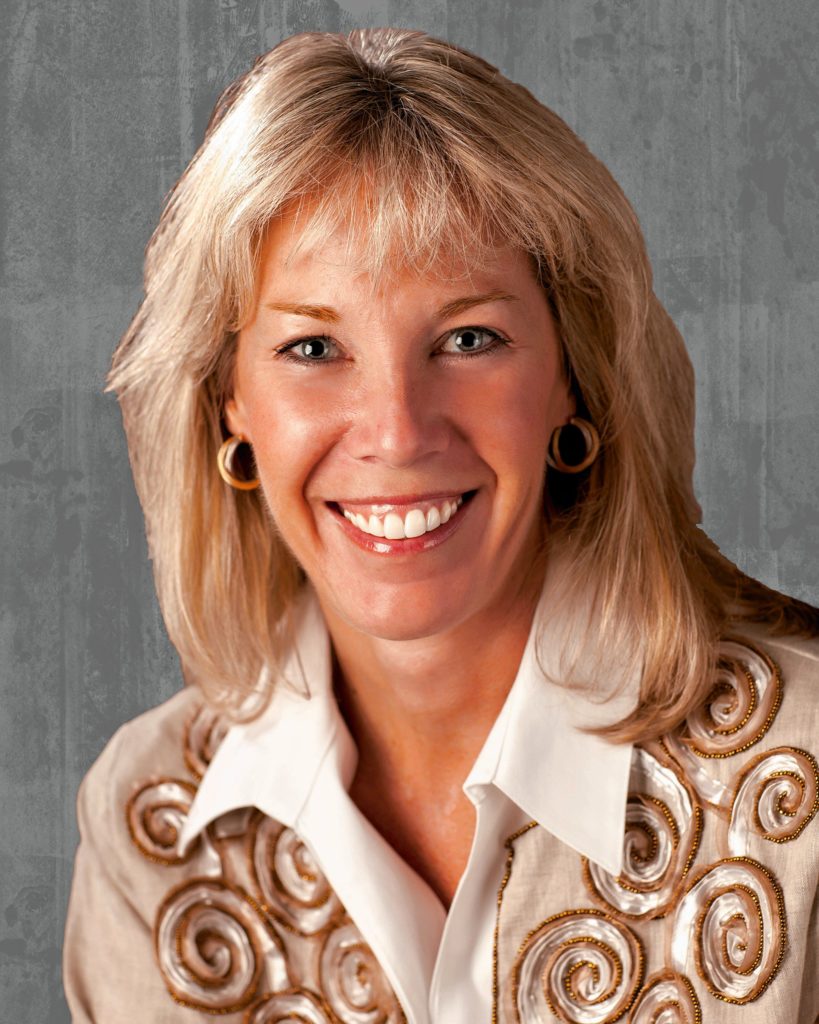 Ingrid Nichols, managing principal of Lebanon-based Banwell Architects, believes in the magic of 10.
A professor once told her that life is too short to be doing the same thing forever, so everyone should have 10-year careers. Nichols took that to heart and has tried to direct hers accordingly. So, when she assumed the helm at Banwell in 2010, it was natural for her to let the firm know her tenure would end in precisely 10 years.
Now there's a chief executive with a plan!
It has taken us a few attempts to synchronize our schedules, but here we are at one of my favorite Upper Valley lunch spots, Simon Pearce restaurant in Quechee. I am a bit early and have been admiring the fast-flowing Ottauquechee River and the covered bridge, today dappled in sunshine, when my guest walks in, right on time.
We shake hands and indulge in a few pleasantries, during which I am a slightly unnerved at the direct style of this focused executive.
But as we begin enjoying the restaurant's ambiance, I find Nichols to be an urbane and gregarious luncheon companion. We order glasses of sparkling cider. Nichols will have the calamari salad and I order kale salad. Models of healthy living!
"I grew up right here, in the Upper Valley," Nichols tells me, and attended Lebanon High School, where she began to demonstrate the drive and skills she later would leverage in her career.
In her senior year, she zipped through all the math courses the school offered and got approval to take classes at Dartmouth College. She also took advanced study classes at St. Paul's School in Concord. Then she was off to Carnegie Mellon University in Pittsburgh, where she earned her bachelor's degree in architecture.
Our lunch arrives and we are momentarily distracted by tasting our choices and pronouncing them excellent. A sip of cider later, Nichols continues filling me in on her career trajectory.
During her fourth year at Carnegie Mellon, she was accepted at the Ecole Polytechnique Federale de Lausanne in Switzerland, where the dropout rate is 40 percent and all courses are taught in French.
"I learned French and we studied with some of the best professors in Europe," she says. During that time, she also lived in a vineyard.
"It was so much fun," she recalls nostalgically.
Nichols liked the academic rigor, the disciplined way of learning and the fact that the professors came from all over Europe.
She wanted to stay another year in Switzerland and graduate, "but the dean of Carnegie Mellon's architecture school wouldn't allow it. I think they wanted my money," she joked.
She then moved to Boston to begin her career at Arrowstreet Inc., a large architectural firm of more than 100 people. She earned her license to practice and was married to her first husband. They then moved to Amherst, N.H., where she worked for BMA Architectural Group, a small firm.
After working in southern New Hampshire for a few years, Nichols returned home to the Upper Valley in 2000 and joined Banwell Architects. She settled in Woodstock so she could easily commute to the firm's offices (in Lebanon and, at that time, Montpelier).
Nichols, who minored in business, always knew she would run a business one day. She took a big step in that direction in 2004, when she was invited to become one of the firm's five partners.
"Slowly, over the last 10 years, I've bought out all the partners (the firm has a mandatory partner buyout policy at age 65) and now own the firm outright," Nichols says. "I'll turn 55 in nine years. My goal is to hand it over to the next generation, help them transition it, and move on."
One of the first things she did when she took over as managing principal at Banwell Architects was to hire a business coach.
"From him we learned to work on our business, not in our business, as most people do every day," Nichols said.
Our server offers desserts. Nichols bravely pronounces herself full. I follow her lead but order a cup of cappuccino.
What is her vision for Banwell? Nichols would like every member of the 10-person firm to become knowledgeable about the business aspects of the practice and to tighten its collaborative nature.
"I grew up playing a lot of sports, and love team sports," including taking up ice hockey a few years ago, she says. "A collaborative practice focused on the bottom line is very important to me. I'd like to diversify what we do, but keep small and stay in our geographic area. We don't want to live on airplanes."
Banwell's bread and butter is school projects — the new Lebanon and Richmond middle schools, for example, and renovations to Stevens High School and Lyme Elementary School, among many others. Now, Nichols says, the firm is targeting senior living.
"They both have large dining rooms, large kitchens, but instead of classrooms, senior living buildings have apartments," she says.
We go back to the thought that every 10 years one ought to do something different. Given her international background, I ask, does she ever wish she was living overseas, perhaps Paris?
"No, not a city, but I have thought of a country somewhere — New Zealand, or maybe even Hawaii," she says. France and Italy also are on the wish list. (Her second husband, a residential builder, feels the same way.)
But she wouldn't work as an architect, opting instead for "something else to stretch one's brain," she says. "Maybe mediation, which is a lot of what an architect does — mediate throughout the project between engineers and builders and clients. Having grown up here I find I'm really good at mediating between newbies and locals as we build out our projects."
What's a typical day for Nichols? "Up at 6 a.m., feed my horses, try to work out. We live in South Woodstock and my offices are in Lebanon, with clients everywhere in the Upper Valley. I drive 46,000 miles a year."
Do you ever take a break and relax?
"Oh yes," Nichols says, "my husband and I both golf, we scuba dive. But work in today's internet- and cellphone-driven world takes up your life."
One thing she always does is take one two-week vacation every year, during which she leaves her cellphone in the car.
"It totally relaxes me," she said. "Everyone thinks you cannot take two weeks away without being in touch. It is not true."
All too soon it's time to leave, which is a real pity. I could easily have spent another hour with this focused business leader and genuinely happy human being.
Sarwar Kashmeri is an author and columnist who specializes in international affairs. He is a regular commentator for the Huffington Post, U.S. News and World Report, and Vermont Public Radio.