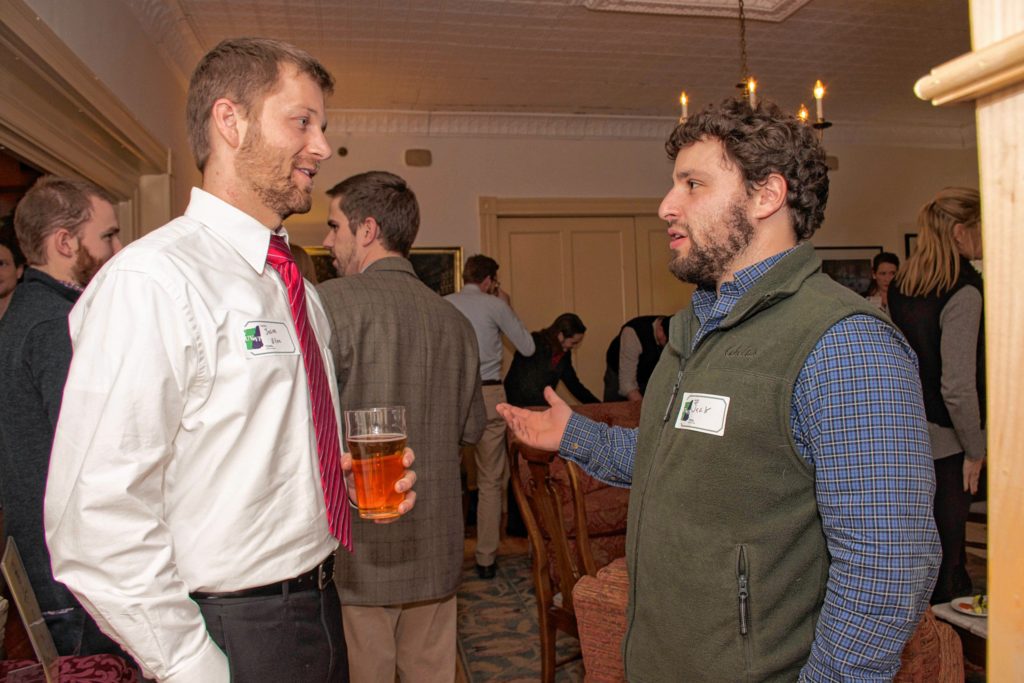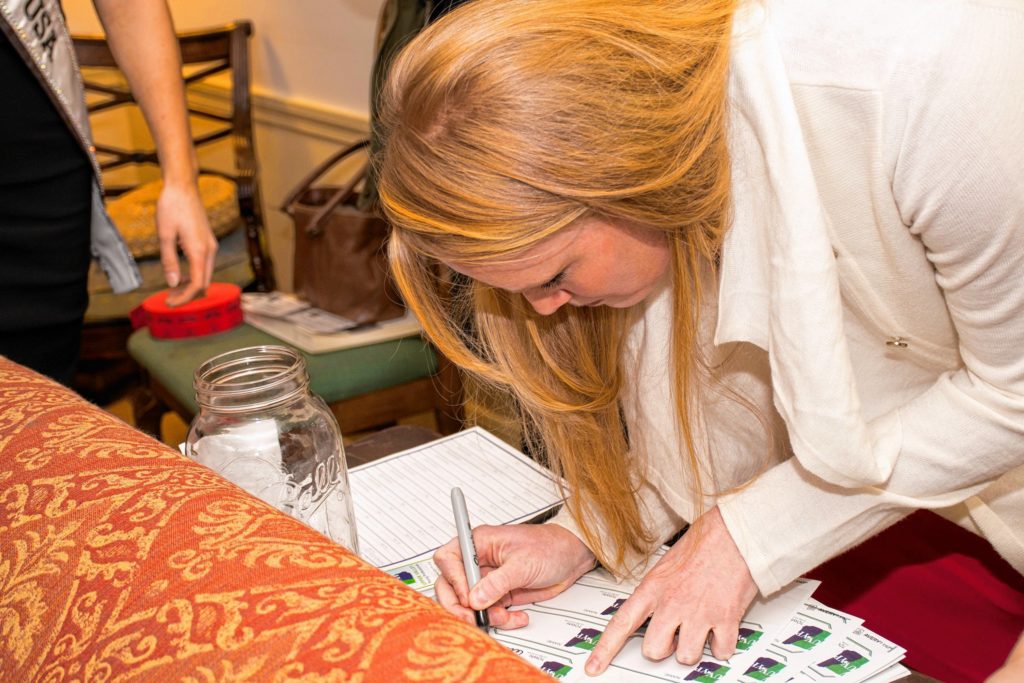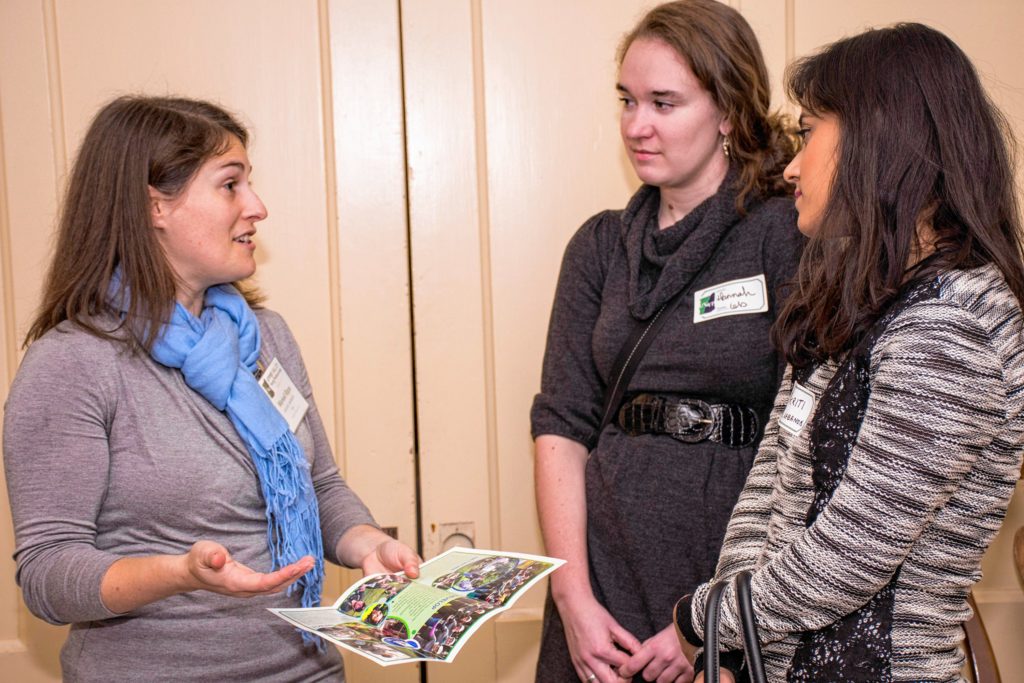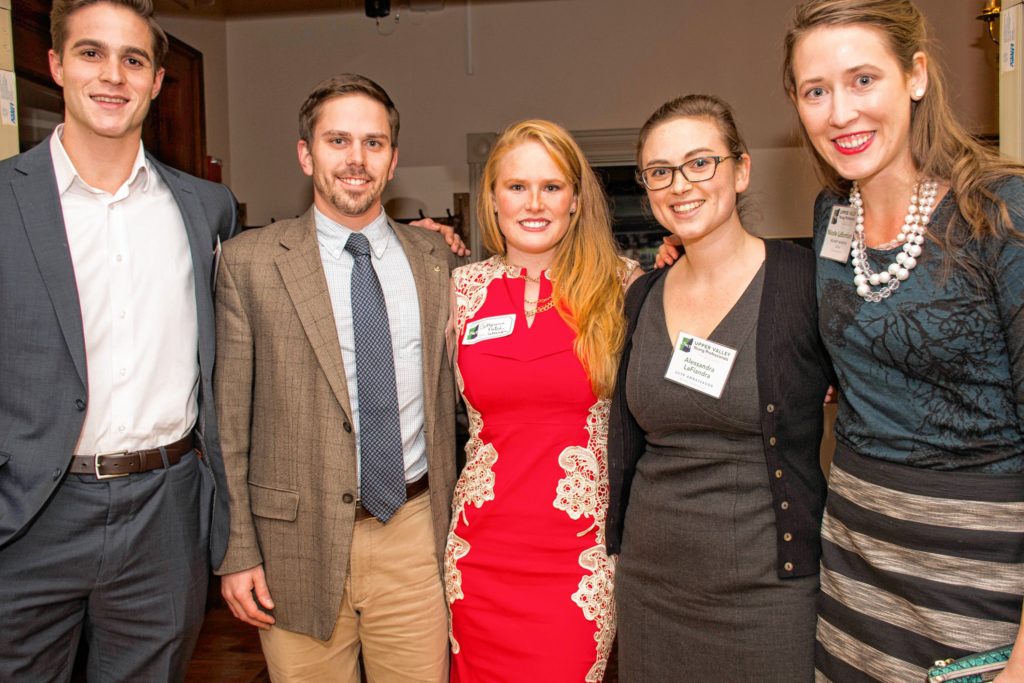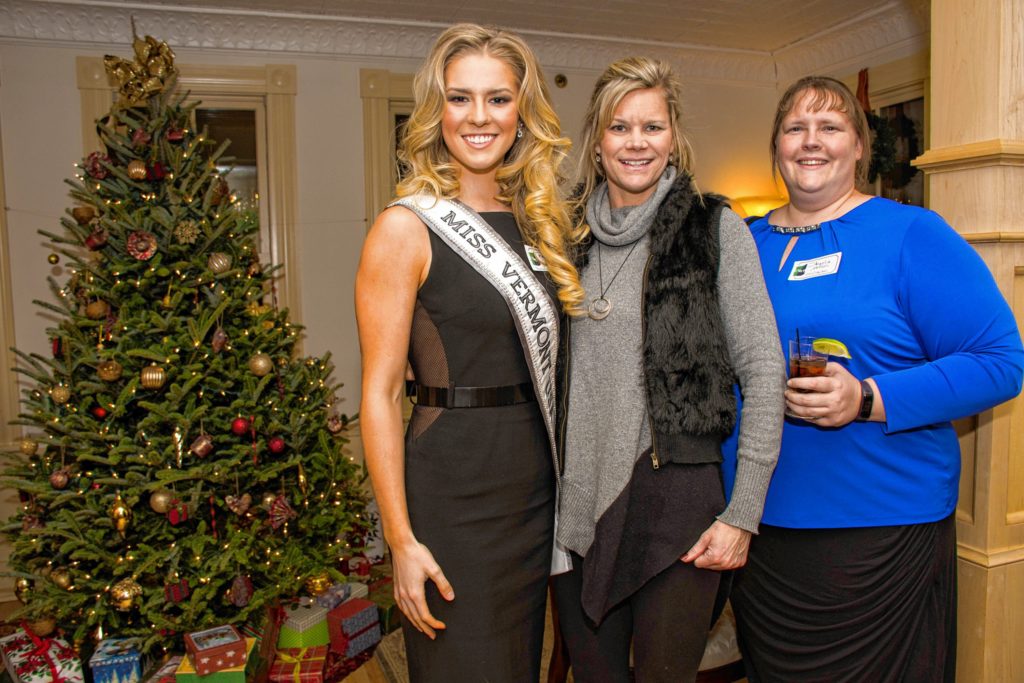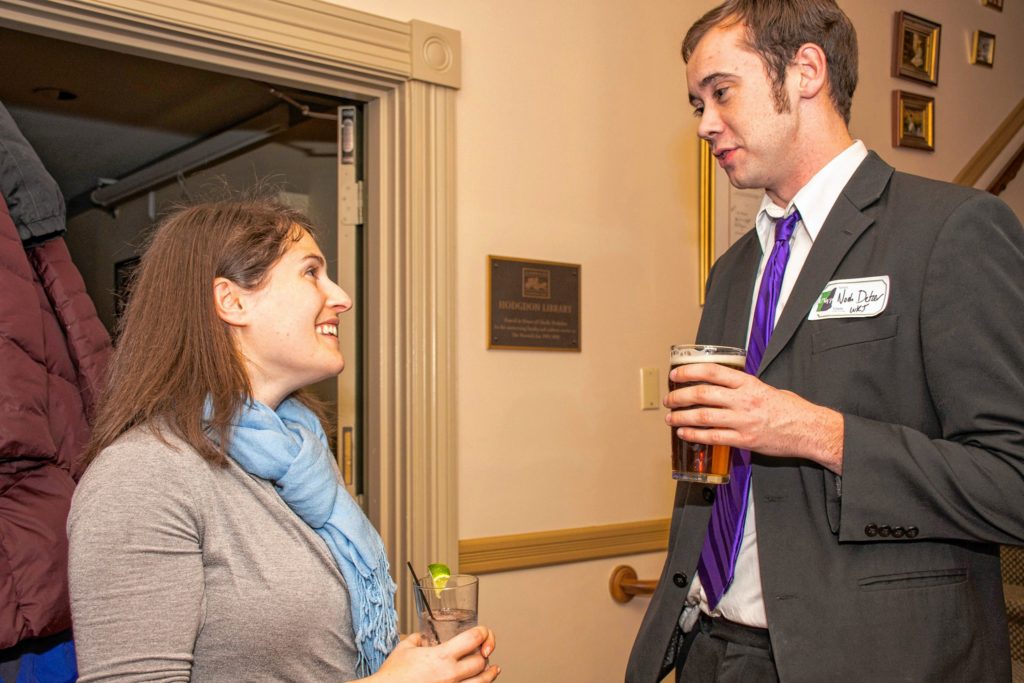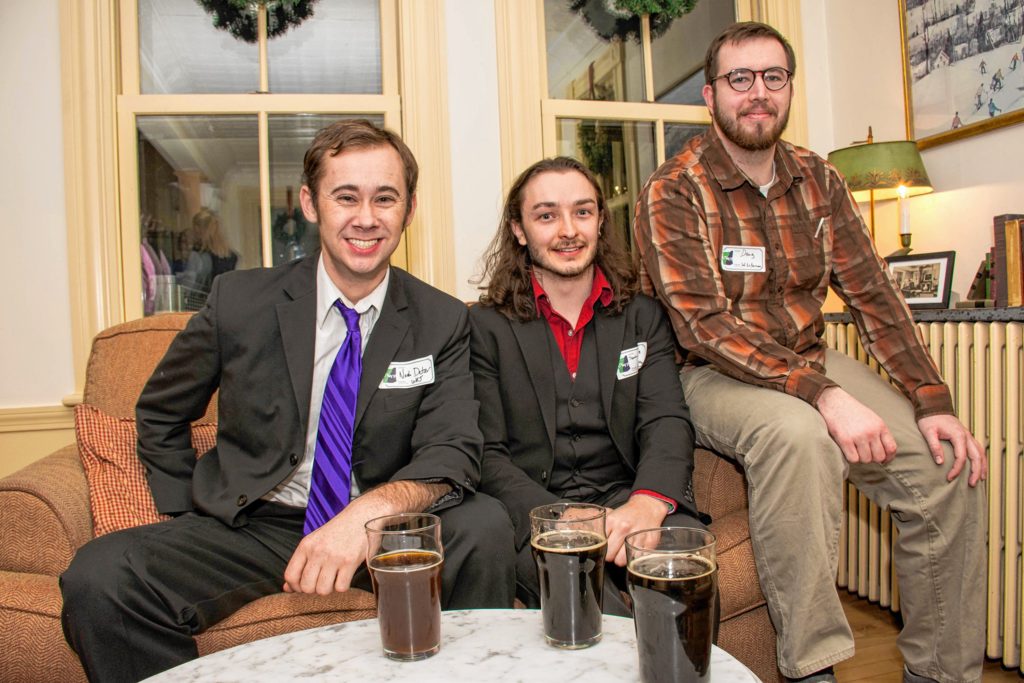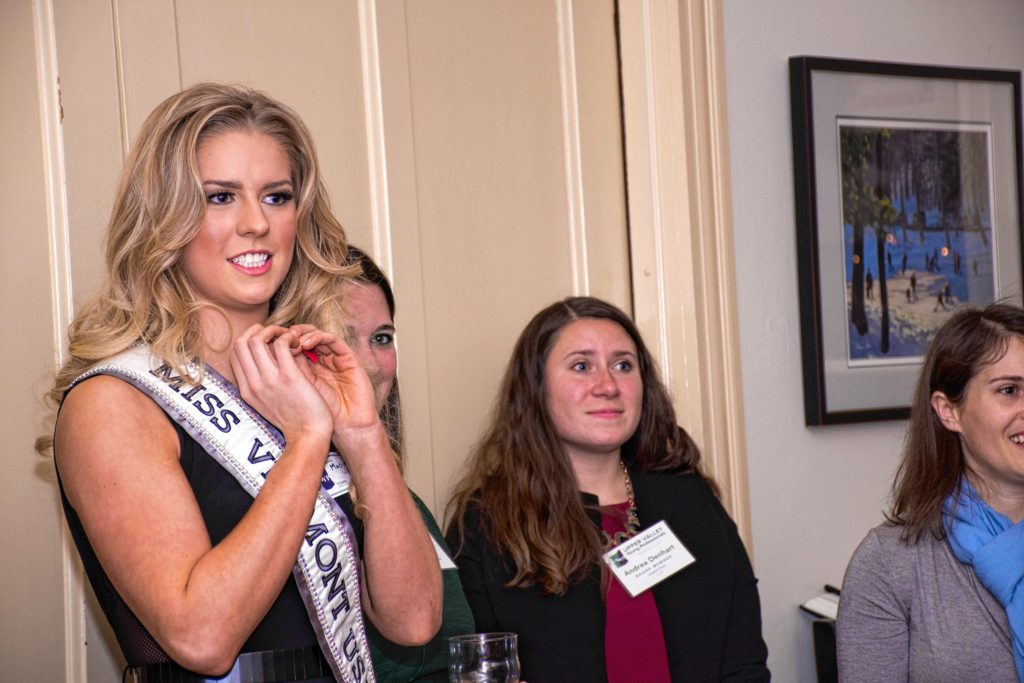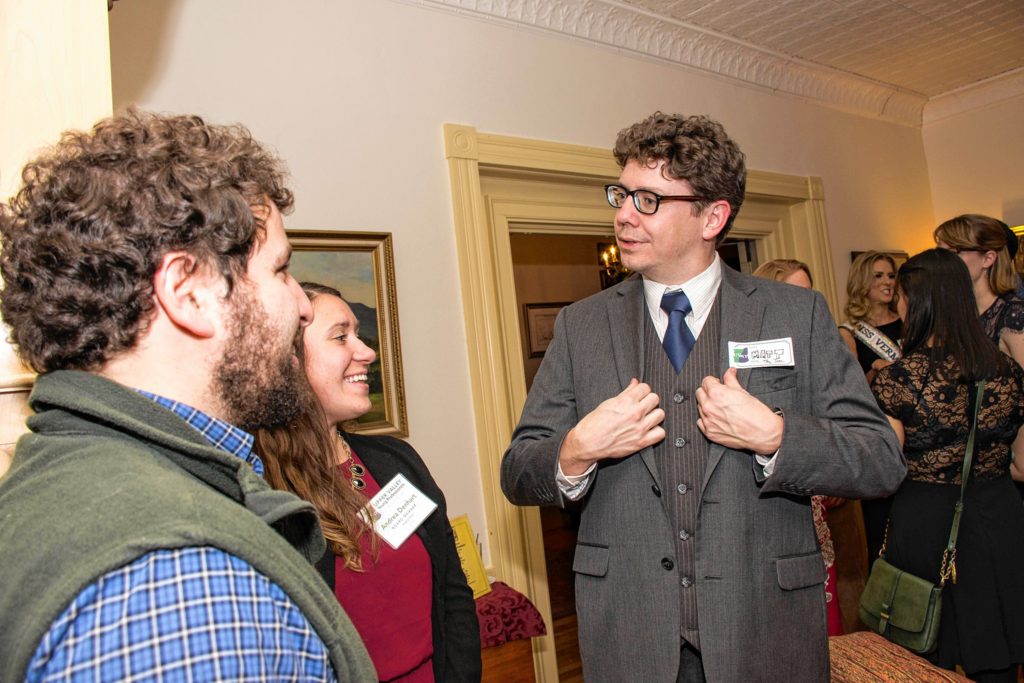 A wind chill advisory, freezing temperatures and the general busy-ness of the season didn't affect attendance at the Upper Valley Young Professionals' holiday party, held Dec. 15 at the Norwich Inn. "We had a huge turnout," which was "very awesome and inspiring," said board member Andrea Denhart. The 50 or so partygoers included 2017 Miss Vermont USA Madison Cota, founding members of the young professionals group, and plenty of new faces.
Some had just moved to the area, and the mixer was their introduction to the Upper Valley, "so that was really special," said Denhart, who takes the lead on organizing the group's community service events, which they aim to hold every quarter.
The party featured a food drive that garnered four or five boxes of items for the Upper Valley Haven, said Denhart. It also brought a lot of great conversations and a chance to learn about different professions in the Upper Valley, she said. "There are so many wonderful companies in the community, so it was really neat getting to know some of their employees."
The group will kick off 2017 with a membership meeting on Jan. 11, from 6-8 p.m., at the Kilton Library. They'll reflect on 2016 and chat about what local young people are interested in doing during in the next 12 months. Everyone is welcome. "The more the merrier," Denhart said.
— Aimee Caruso