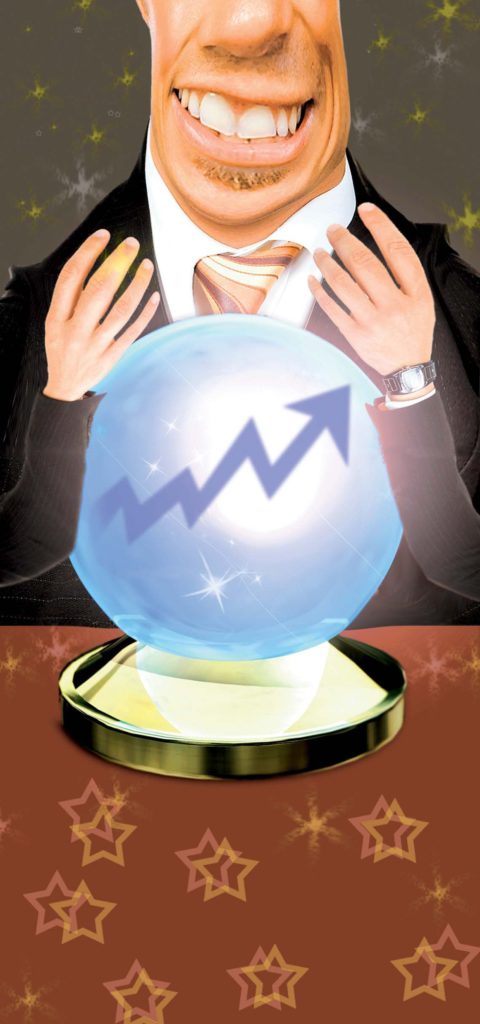 With the election of Donald Trump and the focus on assembling his Cabinet, the outlook for workplace issues in 2017 remains somewhat uncertain. During the campaign, Trump promised that for every new federal regulation created under his administration, two regulations would be eliminated. Therefore, until the Trump administration has had time to develop its policies and roll out its plans, no one knows what changes will occur. However, it is a safe bet that there will be changes. Here are a few predictions:
Health Care Reform
President-elect Trump said he would repeal and replace President Obama's Affordable Care Act. Although the ACA has significantly increased access to insurance, rising insurance costs create a growing burden for employees and businesses. It is likely we will see action to drastically change the ACA, even if such action is short of a full-scale repeal.
Most commentators believe it will take time to dismantle or replace the law, but a Republican-controlled Congress is likely to introduce bills to begin the process. The new administration is expected to come up with a plan to roll back many of the ACA reforms and replace them with other reforms, such as the ability to purchase health insurance across state lines, letting states manage Medicaid funds, and a deduction from personal income taxes for the cost of health insurance.
Overtime Rule
Another high-profile issue for employers, the change in Fair Labor Standards Act overtime rules, was enjoined nationally by a federal court in Texas in late 2016. The regulation change would have required a minimum threshold salary of $47,476 for employees to be classified as exempt from the overtime pay requirement.
The court's injunction will give the Trump administration and a Republican majority a window of opportunity to override the regulation changes.
While some increase in the salary level likely will occur, future changes may include an exception for small businesses or a phased-in salary increase that will provide employers more time to adjust.
Paid Sick Leave
In recent years, federal, state and local governments have proposed a variety of laws that would mandate employers to provide paid sick leave. Vermont is among seven states — the others are Arizona, California, Connecticut, Massachusetts, Oregon and Washington — to have adopted paid sick leave laws. Some 20 cities and counties also adopted paid sick leave ordinances. Four states — New York, California, New Jersey and Rhode Island — have a paid family leave insurance program.
Trump proposed six weeks of paid leave following childbirth for women whose employers do not offer paid maternity leave benefits. However, Congress has generally not supported paid leave legislation, so it is unclear whether such a proposal will be acted upon. Meanwhile, the state trend to enact paid leave laws seems likely to continue.
Immigration Reform
Trump's immigration proposals include building a wall along the border with Mexico, aerial surveillance, removal of criminal aliens, suspending immigration from certain regions of the world and supporting a nationwide mandatory employment verification program known as E-Verify.
Based on Congress' historical support of the E-Verify program, it seems likely that a mandatory E-Verify program would be supported. There also might be initiatives to change priorities in hiring American workers or delaying the issuance of green cards until employers hire first from the pool of unemployed immigrant and native workers.
The Millennial Shift Marches On
According to Census data from 2016, millennials surpassed baby boomers as the largest generation is U.S. history. In three years, it is estimated that millennials will comprise 50 percent of the workforce. This is a trend that has been building but has reached a tipping point with increased effects in the work place.
According to the 2016 Deloitte Millennial Survey, millennials prefer flexibility in work hours and value good corporate citizenship. As a group, they change jobs more frequently, prefer faster communication such as texts rather than email or phone, and expect faster advancement. They respond to training that is interactive and entertaining, giving rise to the phenomenon of the gamification of training in the workplace.
Similarly, the national conversation on work-life balance continues to gain momentum. As a result, we may see related legislation, such as paid leave, allowing compensatory time off in the private sector or giving workers the right to request a flexible work arrangement, similar to provisions recently enacted in the Twin States.
In addition, millennials may be more apt to participate in the so-called "gig economy" as independent contractors. Because of the rise of workers in the gig economy, the federal Equal Employment Opportunity Commission has included protecting the interests of these workers in its priority list of issues for next year.
On the other hand, Trump campaigned on a platform of less government regulation and likely will appoint a new person to lead the commission in 2017.
Stay tuned.
Beth Rattigan is an employment attorney with Downs Rachlin Martin PLLC in its Lebanon office. Email her at erattigan@drm.com.