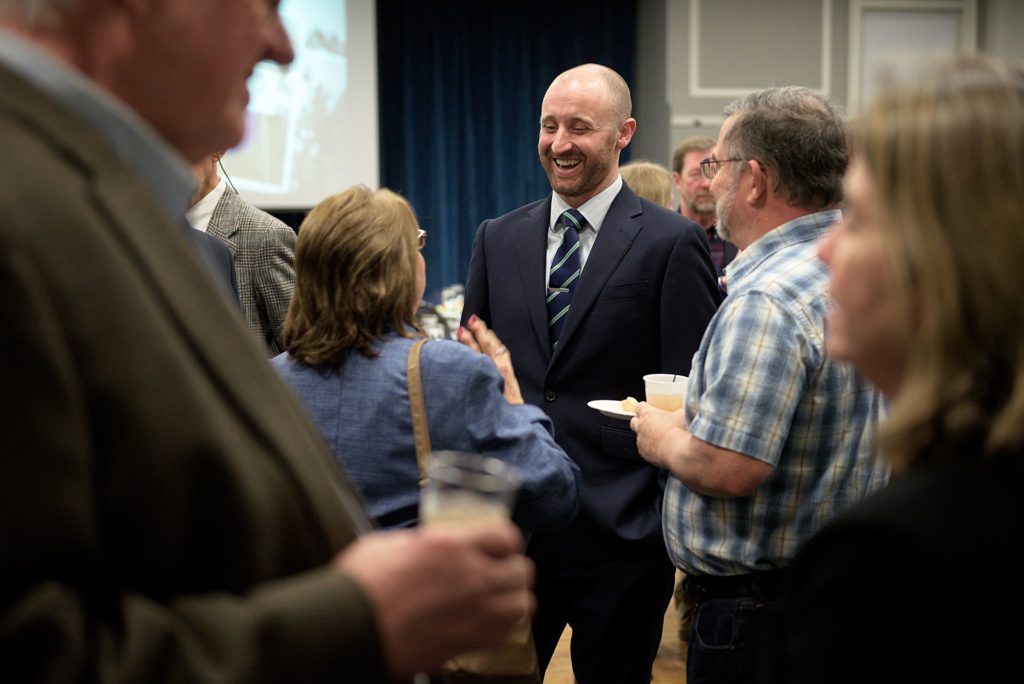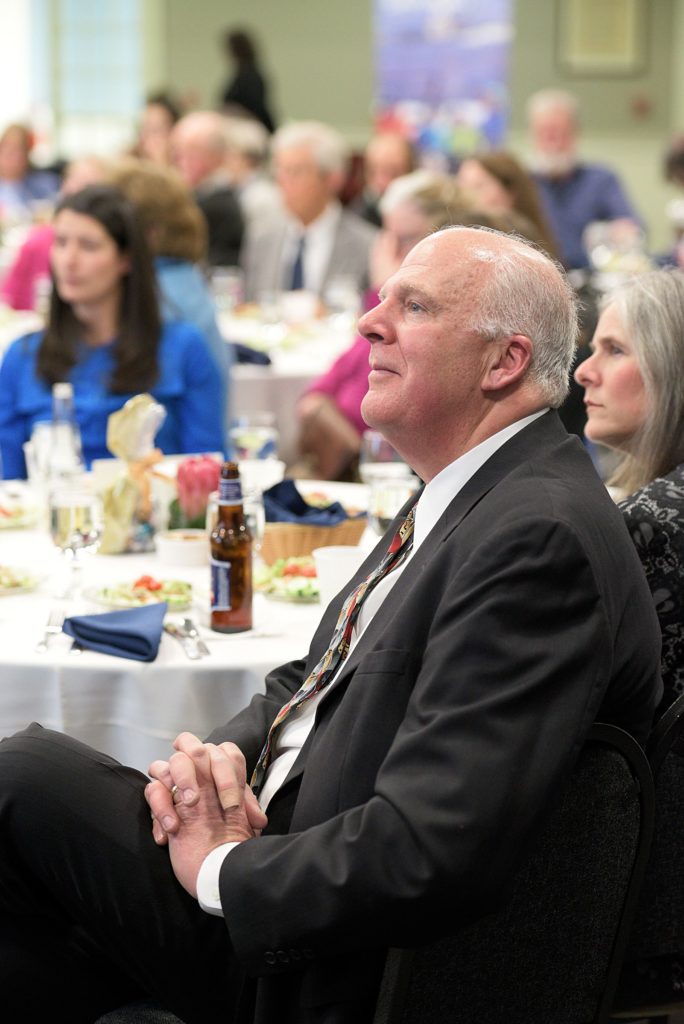 Like Dorothy in The Wizard of Oz, Dan O'Halloran believes there's no place like home.
The Plainfield native attended Lebanon High School and Plymouth State University, where he studied marketing and economics, but never imagined he'd stay in his home state.
"I always thought I would leave New Hampshire and go west somewhere, but somehow I never left," said O'Halloran, 35, who just wrapped up a two-year term as president of the Lake Sunapee Region Chamber of Commerce after serving for a year as vice president.
A real estate agent by profession, O'Halloran joined the chamber in 2009 and immediately got involved in the organization, volunteering on the marketing and other committees.
"I really love the Lake Sunapee region, so I was looking at how I could volunteer my time to better support our community and make it a good place to live and work. I really wanted to help communicate the benefits of the chamber that our members could take advantage of," O'Halloran said.
The chamber has almost 250 members from 15 area towns, and O'Halloran anticipates membership to grow to 300 in the near future.
New Developments
Like other area chambers of commerce, the Lake Sunapee Chamber offers monthly "business after hours" gatherings and other events throughout the year. One popular event, started two years ago by member Rich Marshall, is the Business Growth Series, which offers educational workshops facilitated by area business owners and chamber members.
"It's been extremely well-received and very popular," said Marshall, who has succeeded O'Halloran as the chamber's president. "We have a lot of talent within this region available to assist businesses, and a lot of intellectual capital. We also have a lot of folks who would rather not travel too far to attend an educational session. So we combined the two."
Another new development is a $50 membership option for individuals. O'Halloran said the individual option was created for community residents who work for a large employer not affiliated with the chamber, or for retirees who want to participate in their community.
"We have a lot of smart and talented retirees around here, and they have a lot to give back," O'Halloran said.
One of the chamber's most popular events, ChocolateFest, was on hiatus for a time but is coming back "a little bit revamped," O'Halloran said. This year's event will be held on March 19, in collaboration with the Eastman Community Association. Professional chocolatiers will be on hand in the Draper Room at Eastman Community Center in Grantham (the same building as Bistro Nouveau) to offer their treats, which will be paired with fine wines. The chamber plans to sell 200 tickets to the event — $35 per individual and $60 per couple — with proceeds supporting the chamber.
The annual Black Fly Open Golf Tournament, which is scheduled for May 18, has been running for 20 years and also raises money for the chamber.
The chamber also hosts an annual "Hospital Days" event, which raises money for New London Hospital. The event, held over the course of a yet-to-be-scheduled weekend in August, includes three core activities: Meet the Chamber Night, which last year had nearly 400 people in attendance, offers a chance for community members to get to know local business owners; Midway is the annual outdoor fair; and Band Night is a block party. For each of the past two years, the chamber has raised $2,500 during Hospital Days.
An ongoing effort by the chamber, the Community Investment Program, was rebranded as Local Loot two years ago. O'Halloran describes the program as a way to keep money flowing to local businesses. Individuals can purchase a Local Loot gift card, which can then be used at participating local member businesses. Last year, more than $5,400 was spent through the program, with nearly 50 percent of sales racked up during the holiday season.
Road Map for the Future
O'Halloran will continue to be involved in the chamber, but has passed the presidential reins to the 57-year-old Marshall, of New London, who said he has some pretty big shoes to fill.
"I'm deeply honored to be able to have worked with Dan," said Marshall, senior vice president of Zurich North America, a global insurance company. "My hope is to carry on the various programs that have been in existence, as well as find some ways to be more collaborative with other organizations within the region so we can find ways to leverage each other's membership, energy and resources on projects of mutual benefit; and start to define a road map for this chamber, as we are working on a five-year strategic plan for the organization."
The organization is conducting a search for a new executive director to replace Sara Colson, who moved to another position in December.
"The search is going really well; we've had a bunch of people apply and we hope to start holding interviews in the next couple of weeks. It's important to have the right candidate that has the passion and commitment to help the chamber grow," O'Halloran said.
Kelly Murphy, who is a consultant with Nonprofit First Responders, is acting as interim executive director. O'Halloran said Murphy is moving things along so the house will be in order once the new director takes over.
As for his own house, O'Halloran said, his plans to move out west are a distant memory.
"It's fantastic here with all the lakes. It's pretty perfect. I got a great deal on my house and I'm never moving," O'Halloran said with a laugh. "My wife can bury me out back. I'm good."
Jaimie Seaton, of Hanover, has been a journalist for more than 20 years. She reported for the SUNDAY TIMES of London from Johannesburg and is a former Thailand correspondent for NEWSWEEK. Her reported stories and essays have appeared in numerous publications, including GLAMOUR, the GUARDIAN and THE WASHINGTON POST.