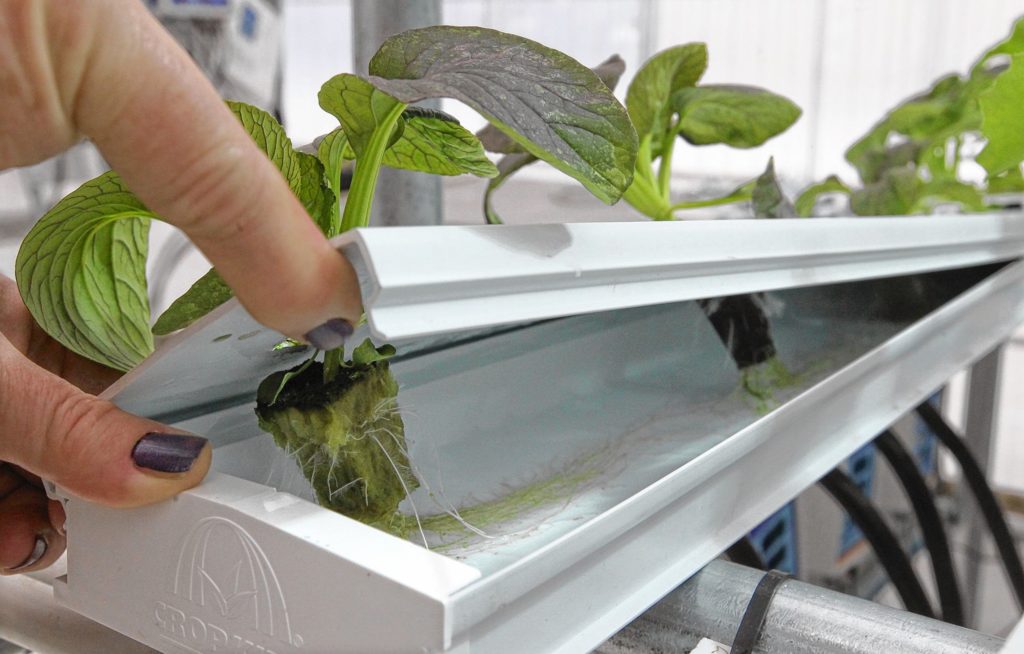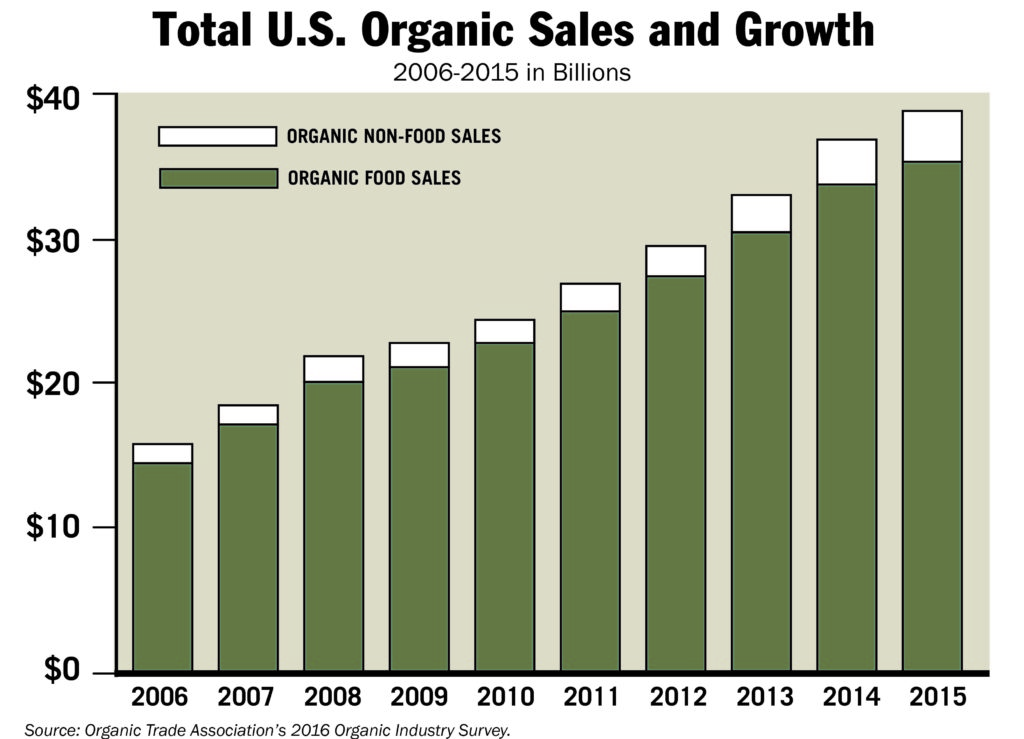 We're renewing our farm's organic certification this winter, following a 10-year hiatus. We dropped our certification in 2007 because all of our vegetables back then were purchased by customers coming directly to our farm, and I didn't see the need to continue third-party approval. The organic program was transitioning from a state-run affair into a federal program, and the ensuing paperwork promised to be daunting and not worth it for our small operation.
In recent years, however, our farm has grown to the point that we're now wholesaling to local markets. We've decided that the official organic seal is once again worth it for us, both because it will command a price premium and because it will best describe our operation to customers who won't be coming to our farm to see things for themselves.
But wow, have things changed in the organic world in the past decade. Not in the details of how to farm organically — we've been keeping up with that right along — but in the big picture of what organic means and who gets to decide.
Take seaweed, for example. The National Organic Standards Board, which makes official recommendations to the U.S. Department of Agriculture, in November voted to end the use of carrageenan in processed organic food.
Carrageenan is a food thickener derived from seaweed that some studies suggest causes inflammation and possibly cancer. Depending on your point of view, it's either an entirely natural product derived from seaweed or an artificial ingredient with no business in organic foods.
There's no question that such a debate would have been unthinkable 10 years ago. For one thing, nobody grew seaweed in Vermont. For another, organic food in those days was "grown," not manufactured. You could have struck up a vigorous debate with an organic farmer about what additives should be allowed in the soil, but never one about what additives should be allowed in food itself.
This past fall, the Upper Valley became the center of another aspect of the organic debate when area organic farmers rallied in opposition to the inclusion of hydroponics — a method of growing plants not in the soil but in an inert growing medium, such as coconut fiber, gravel or sand, and a nutrient solution — in organic certification.
With Vermont's high-profile congressional delegation backing the cause, the protest received national attention in advance of November's meeting of the National Organic Standards Board. The local effort was at least partially successful: The board has delayed its decision on hydroponics until the spring.
Nothing better encapsulates the hopes and fears of the organic community of 10 years ago than the current debate over hydroponics. Advocates for turning "organic" into an official federal program believed that a uniform, national standard would allow the organic movement to grow far beyond its boutique, back-to-the land origins and bring organic food to millions of consumers at a more affordable price while also bringing organic production standards to millions of acres of farmland.
These dreams have certainly been realized. Since organic became a national program, sales have increased roughly 10 percent each year. In 2015, nationwide organic sales — for both foods and other organic products, such as clothing, toiletries, etc. — totaled $43.3 billion. Nearly 5 percent of all the food sold in the country is organic.
Critics of the national approach, though, worried that if you opened up organic to large-scale producers, those producers would use their influence to weaken the standards and take them in unexpected directions.
That's the hydroponic debate in a nutshell.
If you were to summarize the essence of organic farming in one phrase, it would be "feed the soil." For hydroponics, it would be "use no soil." That this is even a debate would have been inconceivable before organic went big-time.
You can visit any supermarket in the Upper Valley these days and buy yourself a box of organic chicken nuggets in the freezer case. To a harried parent looking to feed decent food to a picky child after a long day at work, the organic chicken nugget is genius. To an organic farmer of 10 years ago, it's an oxymoron.
The meaning of organic is not likely to be resolved any time soon. As with any third-party certification program, market forces simultaneously work to defend the brand's integrity and reduce the cost of compliance. In Vermont, with its small-scale landforms, limited markets, and history of leadership in traditional organic farming, these national debates can sometimes seem abstract and far away. But organic is a national program, so decisions made in Washington affect the livelihoods of farmers here in the Upper Valley.
A decade from now, the organic debate is likely to be even more difficult. The twin issues of genetic modifications and the use of fossil fuel will inevitably pit large and small producers against one another. Farmers have been deliberately modifying genes for over 10,000 years, not as quickly as is now possible, and not by splicing genes between organisms, but modifying genes nonetheless. Whatever clear line once existed between what is allowed and prohibited will become increasingly fuzzy once you can, for example, subtly "edit" an heirloom tomato's own genetic code to make it more drought resistant. Will those seeds still be organic?
The issue of climate change is equally problematic. Organic farming can be very gas- and diesel-intensive, not through the use of synthetic fertilizer (which is what makes conventional agriculture so oil-thirsty), but rather through making and spreading compost, transporting heavy natural amendments long distances, and making endless tractor passes over a field to keep it weeded. The organic regulations of today are largely silent on the use of fossil fuel because the principles of organic farming were largely codified between 1940 and 1970, long before the perils of climate change were widely recognized.
But the idea of allowing fossil fuel on an organic farm might soon create the same cognitive dissonance that a certified-organic, hydroponic tomato does today.
Chuck Wooster farms and writes at Sunrise Farm, an all-CSA farm in Hartford. He is the author of LIVING WITH PIGS, and edited THE OUTSIDE STORY, available from NORTHERN WOODLANDS MAGAZINE. He is a regular columnist and contributor to NORTHERN WOODLANDS MAGAZINE and the VALLEY NEWS. Reach him at chuck@sunrisefarmvt.com.