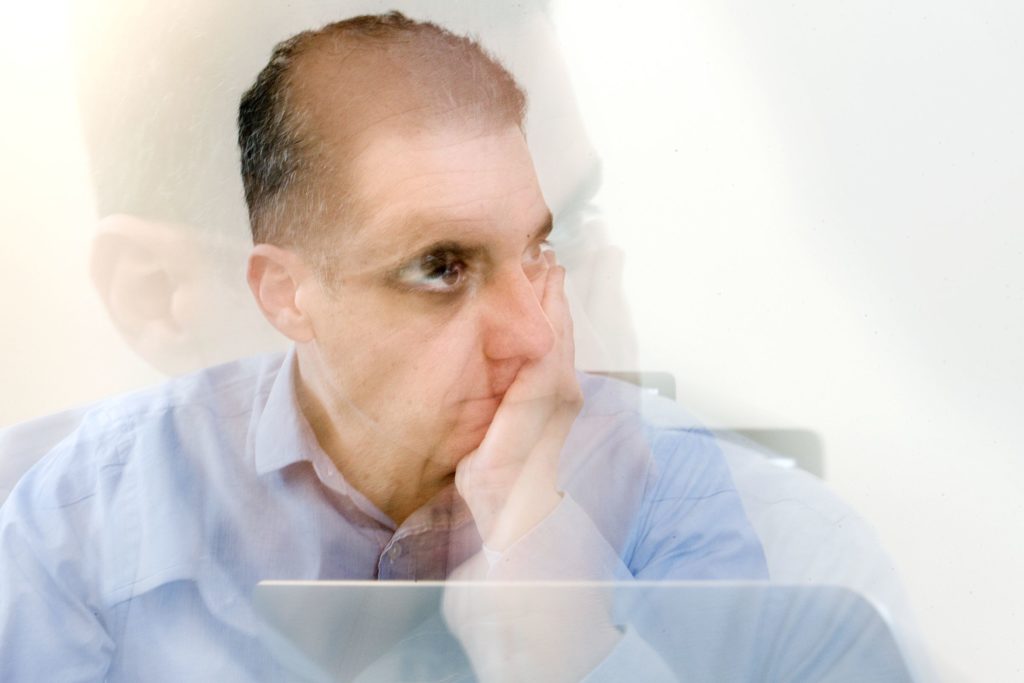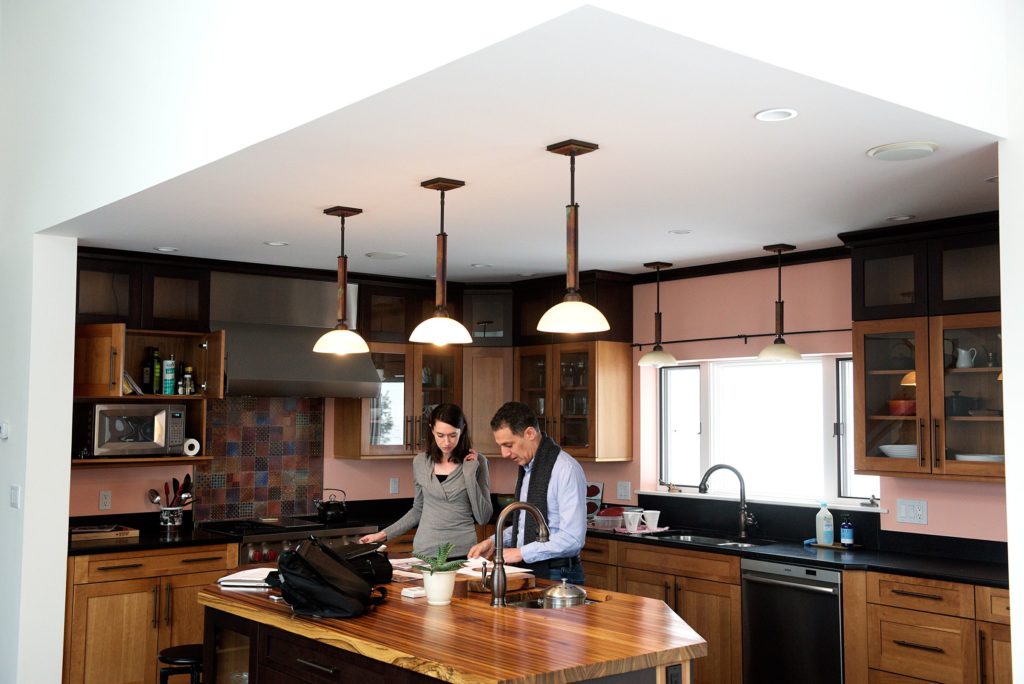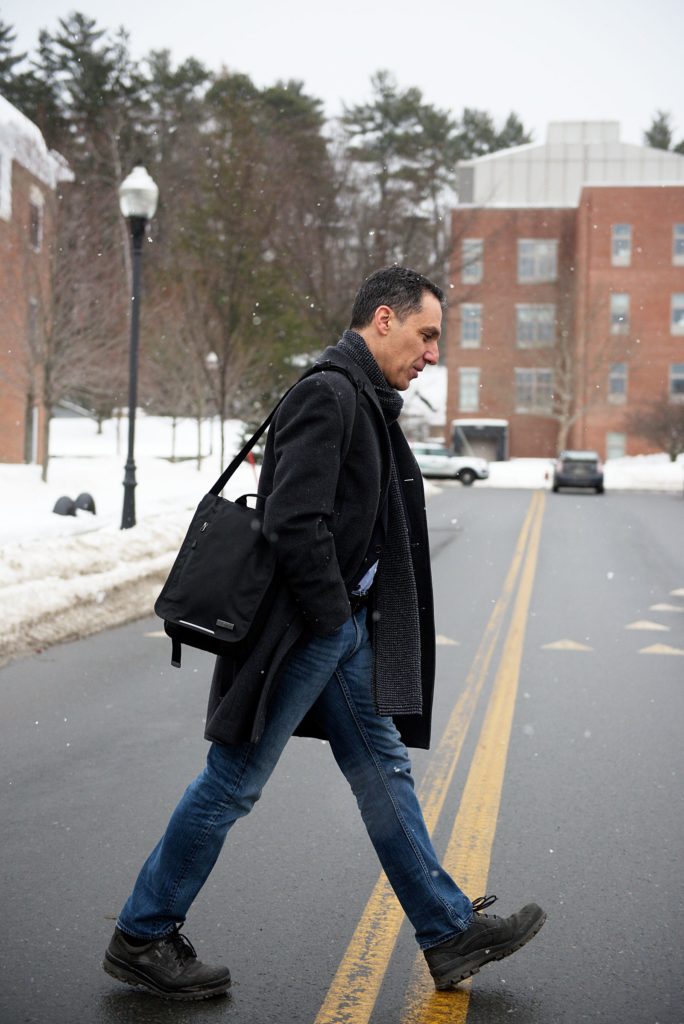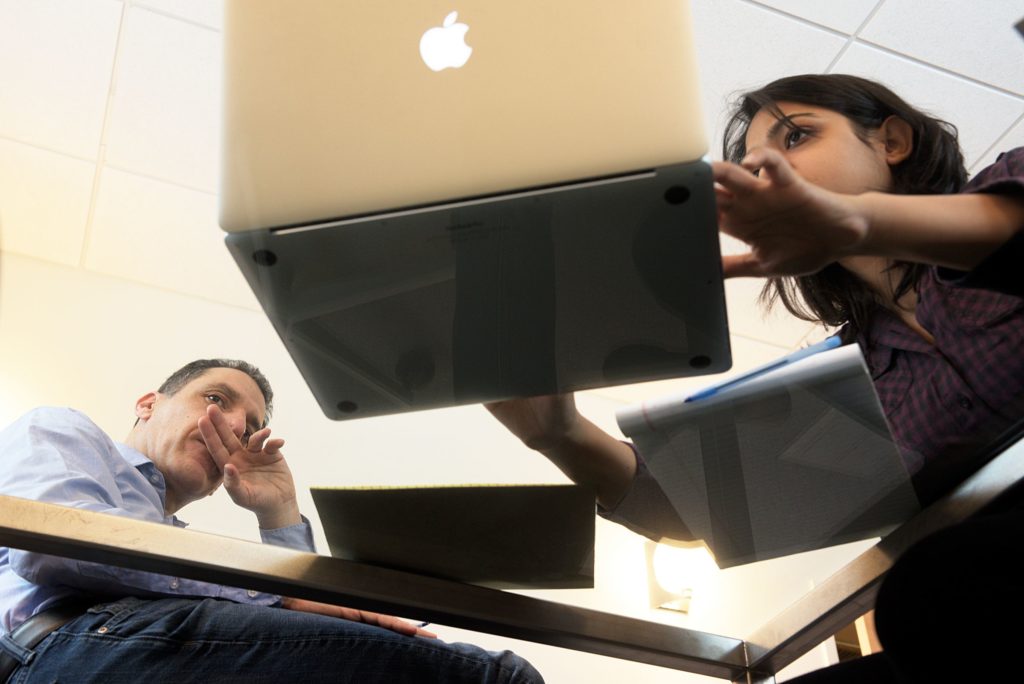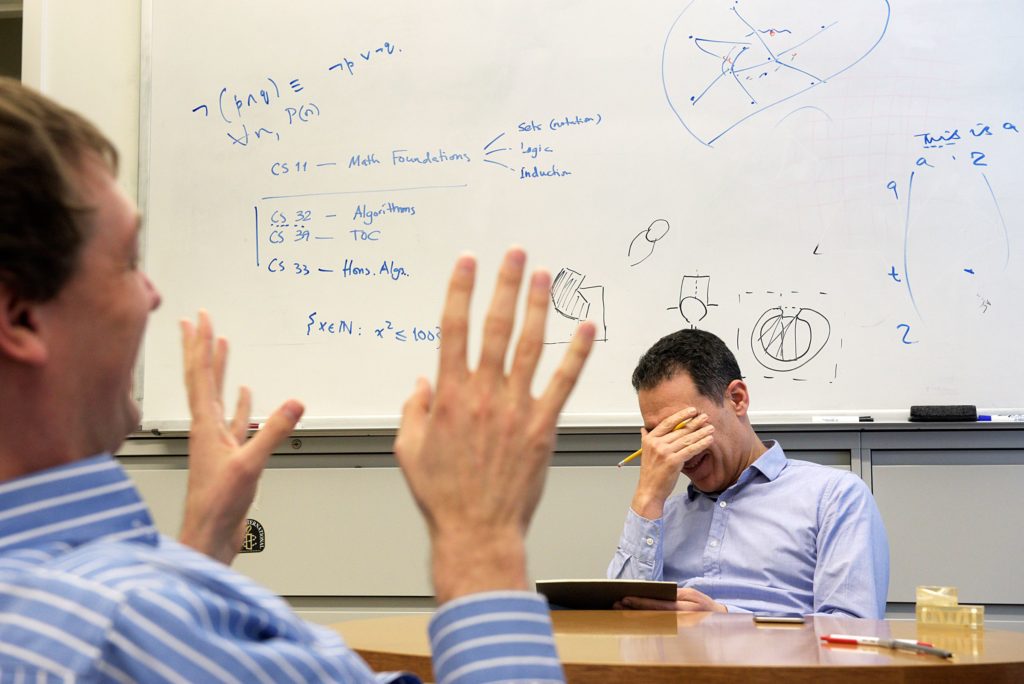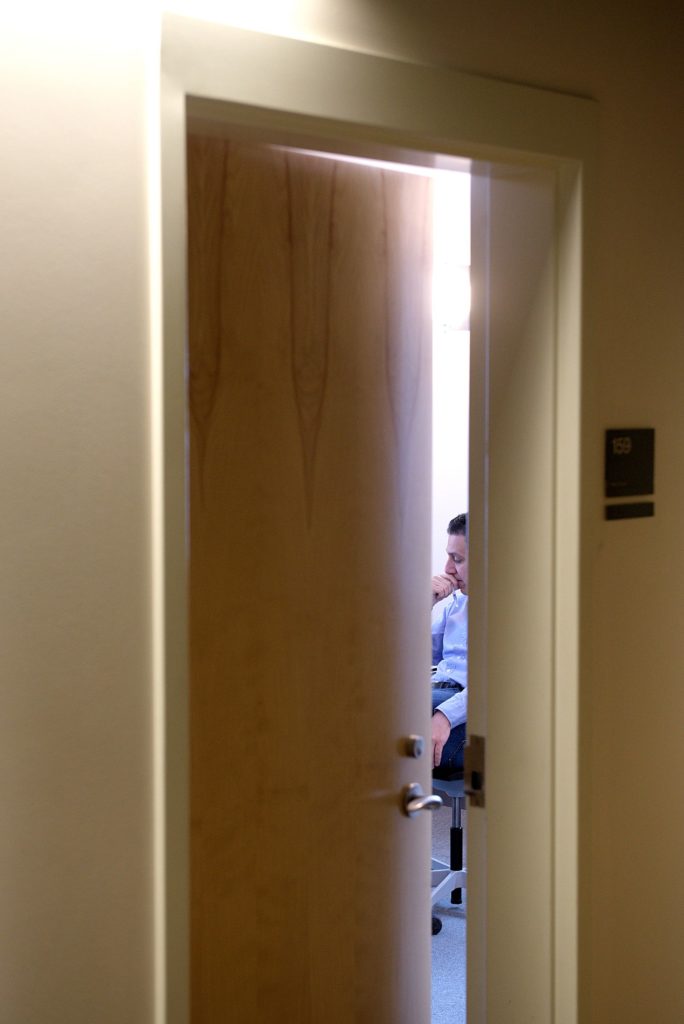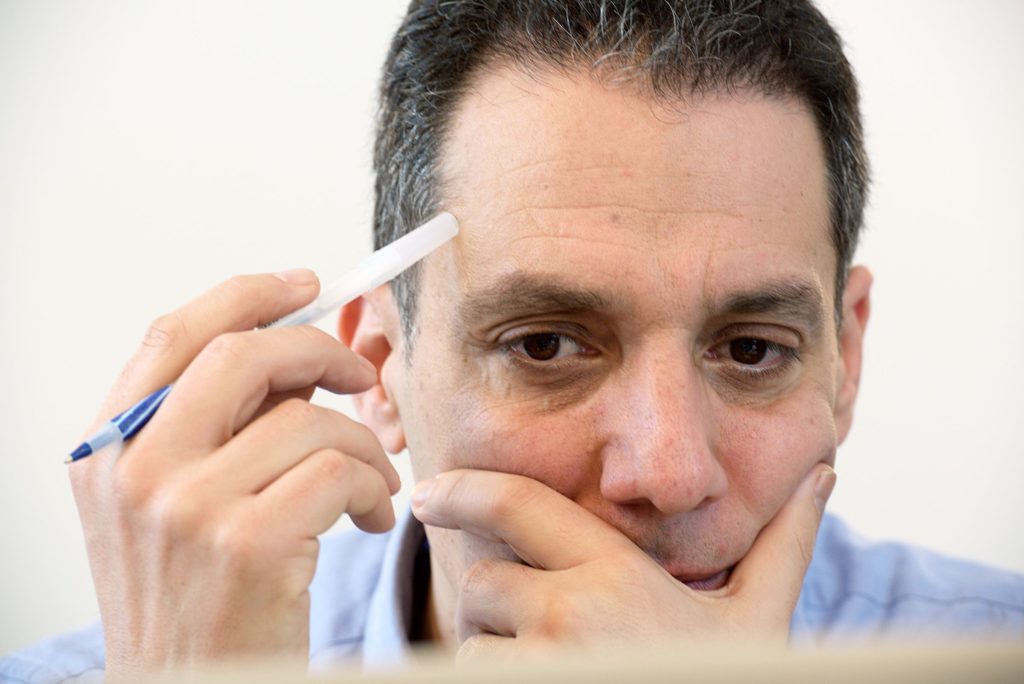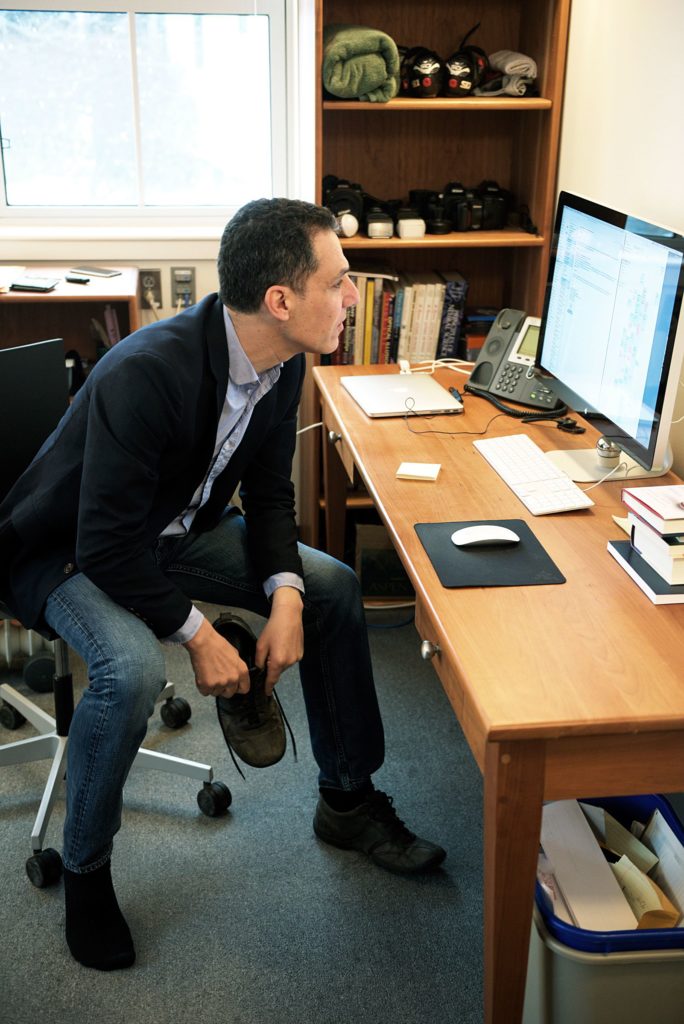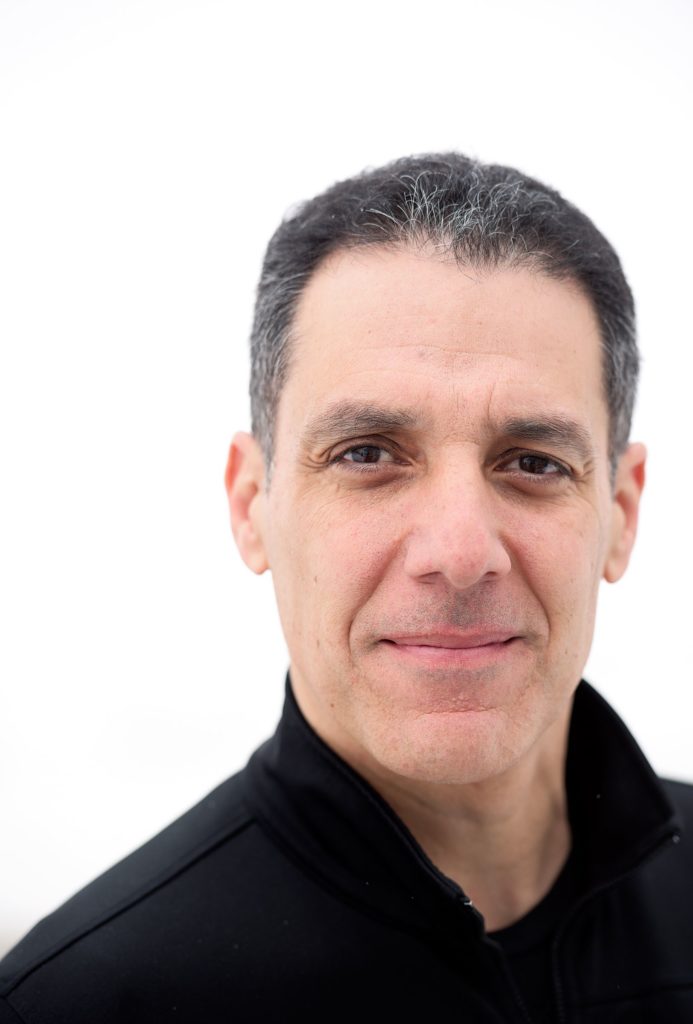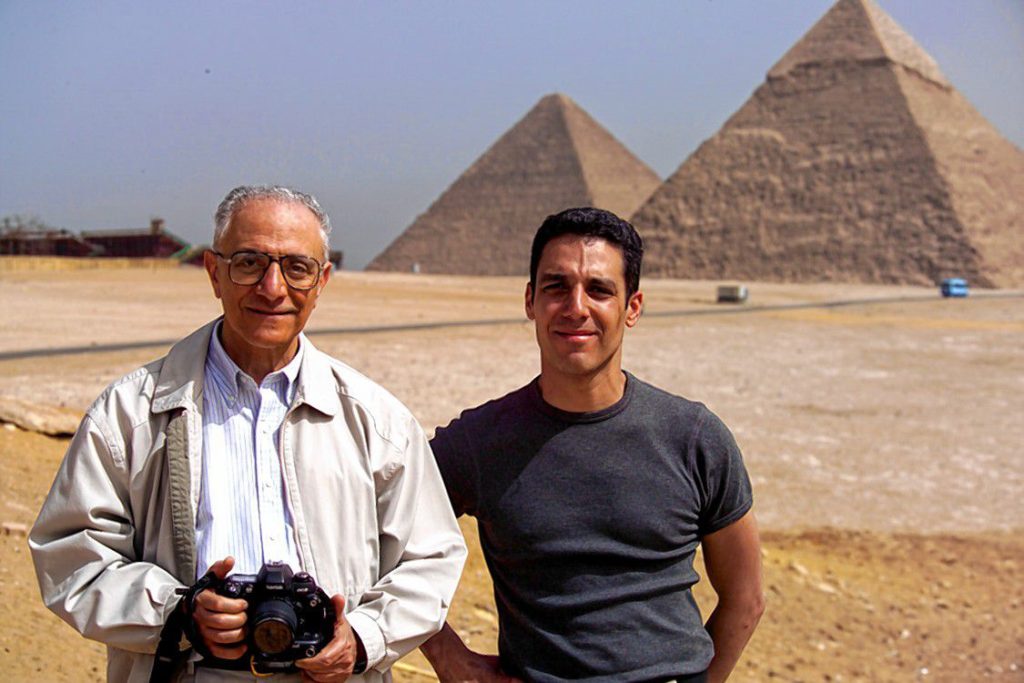 Hany Farid is the ideal dinner party guest. He's gregarious and quick-witted. He can engage in substantive conversation with the most unrelatable guests: the introverted Egyptologist, the basement-dwelling technophile, the neighborhood neurosurgeon, even the insufferable armchair geophysicist and eccentric ecologist.
Published in all the aforementioned fields, and numerous others, Farid's interests and impact are exceptionally broad. But where he goes deep and his gregariousness wanes is in his tireless work to combat the digital proliferation of extremist propaganda and child pornography.
Deemed by fellow experts and academics as the "father of digital forensics," the 50-year-old Norwich resident collaborates in this work with the National Center for Missing and Exploited Children, the Counter Extremism Project, the White House, the United Nations, and tech giants such as Microsoft, Facebook and Google.
In 2016, Farid was named a fellow of the National Academy of Inventors, published papers in computational biology and human perception, and continued in his role as chief technology officer and co-founder of Fourandsix Technologies, a private company that develops image-authentication tools. Additionally, he published his first book, Photo Forensics, likely to become the bible of the field he pioneered at his beloved day job as Dartmouth College's Albert Bradley 1915 Third Century Professor of Computer Science and chairman of the computer science department.
Tools for Many Trades
"Hany's amazingly good at an amazing number of things. It's remarkable," said Peter Winkler, who holds the title of William Morrill Professor of Mathematics and Computer Science at Dartmouth, in a phone interview. Indeed, the breadth of Farid's professional activities is remarkable. But it may be that Farid actually is amazingly good at but two things, common denominators in his broad success: curiosity and creativity. With Farid, it seems, his curiosity leads to questions, which lead to the creative, multi-discipline application of his unique skills.
"It's about taking a toolset built to do X and using it to do Y," said Peter S. Shenkin, Farid's State University of New York at Albany thesis adviser and longtime mentor. "Hany can look at a problem and say, 'Wait a minute, I have the tools to do this.' "
Case in point: Farid's father, Samir Farid.
The eminent Egyptian-born American chemist, who reads and writes hieroglyphics as an avocation, was frustrated by the failure of traditional imaging techniques to capture in one distortion-free image the scenes displayed on the walls and curved ceilings of ancient tombs. So father and son traveled to Egypt and gathered digital images. On the flight home from Cairo, with curiosity, creativity and an intellectual toolset on board, Farid worked out the math to stitch together images of a tomb into one undistorted panoramic image. The two published their work in 2001 as Unfolding Sennedjem's Tomb.
During an interview in Dartmouth's Sudikoff Hall, Farid insisted there was nothing strategic about his eclectic training — computer science, applied mathematics, electrical engineering and brain and cognitive science — or the tools with which it has equipped him.
"It was just 'this seems cool,' " recounted Farid, lithe and urbane, with an easy laugh and self-effacing shrug. "Science has become so siloed over the years. We're all so highly specialized. But I've always liked to live at the intersection of fields. That's where the action is. I like thinking about problems."
Challenge, and Opportunity
Fortunately, Farid is thinking about some of society's most menacing issues.
"Hany is creative, unrelenting and above all, a problem-solver," said Mark Wallace, former U.S. ambassador to the United Nations and current CEO of the Counter Extremism Project, an international nongovernmental organization formed to fight the growing threat from extremist ideologies.
"While others saw an insurmountable challenge, Hany saw an opportunity," Wallace said in an email.
To understand Farid's work in combating online extremism — primarily videos of beheadings and other terror group recruitment efforts — it's helpful to first understand his work in combating the equally ugly and technically similar problem of online child pornography.
The dawn of the 21st century brought with it an explosion of these images, a problem the U.S. Department of Justice and tech companies were ill-equipped to address. Publicity of Farid's ingenuity in digital forensics — images, audio and video — led to an invitation from Microsoft for Farid to meet with the tech giants of the time: Microsoft, AOL and Yahoo. Curious, Farid accepted the invitation.
According to Farid, "the tech companies said, 'Look, we're dealing with a massive amount of data and you're asking us to determine if there is a person in each image, if the person is underage, and if it's sexually explicit, and that's a really hard problem.' "
Farid concurred. "That's true. It is a hard problem, even by today's standards."
Near the end of the day, a speaker mentioned in passing the re-victimization of children with the redistribution of images. From his seat in the audience, Farid thought, "Oh, that's really interesting. They have this huge database of known content that keeps getting redistributed. Why don't we bypass this really hard problem and solve this other problem, which is to stop the redistribution of stuff we've already seen? Surely, it should be an easier task."
At the end of the day, Farid approached the tech leaders and said, "Look, I think you're trying to solve the wrong problem. Here's a problem that I think you should try to solve. It's hard, but it's more tractable and takes a bite out of the main problem."
The challenge was to take a stash of millions of images of known child pornography, in which the children were clearly prepubescent and the images sexually explicit, and to distinguish each image from every other online image. Working with an engineer from Microsoft, Farid developed technology, called PhotoDNA, able to extract a "signature" from an image. A signature, also called a "hash," is a string of numbers that embody the characteristics of a digital image. The signature is distinct to a specific image and stable over the lifetime of the image, even as it's modified.
"A digital image is just a bunch of numbers. A bad signature would be, say, the sum of the value of all the pixels in the image because different images can have the same pixel sum and it's not very stable. Simply changing the brightness of an image would change the signature," Farid said. (Not wanting to tip his hand to opponents in this ongoing and increasingly sophisticated cat-and-mouse game, Farid was cagey about what might make a good signature.)
The work, about which Farid feels tremendous urgency, has exposed him to countless images that haunt him in nightmares and sometimes undermine his faith in humanity. But that hasn't stopped him. He decompresses by riding his bicycle during lunch breaks and splitting wood on his property in Norwich.
"You've got to compartmentalize," he said. "If you let it bleed out, it'll poison your life."
After two years of development and testing, the PhotoDNA technology went live on Microsoft Service at the end of 2009 and has since been deployed broadly, if anemically, by Facebook, Twitter, Google and others.
Fighting Online Extremism
With his toolset expanded, Farid found himself facing another seemingly intractable problem.
"For years, we grappled with how to win the defining challenge of this generation — against violent extremists, who have misapplied the tools of modern communications," Wallace said. "As social media companies and government programs floundered, Hany's vision guided us toward a solution."
In early 2016, having read about Farid's work on child pornography, Wallace invited him to New York to meet with his team. Farid shared the evolution of that work and reasoned online extremism could be crippled by a parallel approach: Develop a database of known content, extract signatures and eliminate content.
Though the game is essentially the same, the engineering challenges with extremist propaganda are greater than with child pornography insofar as the former often includes audio and video content. Over the past year, Farid and his team have developed the next generation of signature technology: the robust hashing algorithm, capable of extracting signatures from video and audio.
Undermining both efforts, Farid asserted, is tech companies' resistance to aggressively employing the programs.
"The problem I have with the tech companies is, whenever they want to do something unpopular that's in their financial interest, they hide behind their terms of service," Farid said, noting, for example, Google's practice of reading its users' emails so as to better target them with advertisements. "But, when they don't want to do something" — say, screen for extremist content — "they hide behind the First Amendment."
The government, of course, is beholden to the First Amendment. But tech companies can exercise broad discretion under their terms of service. "They can say you can't have pictures of kittens and they're within the law. They might not get a lot of business, " Farid said, "but they're within the law."
"You can't have it both ways," he continued. "It's incredibly disingenuous for Facebook and Twitter and Google to say, 'We respect our users' privacy.' Their entire business model is violating our privacy. If you want to have an honest conversation about why you don't want to do it, fine. It's because it's not in your financial interest. But don't lie to me and the public about why you're not doing this."
Farid knows simply eliminating online extremist content won't eliminate terrorism, a problem he sees as multidimensional with socioeconomic, political, religious and regional elements. "I can't do anything about most all of that, but there is one thing I can do something about. If everyone does their one part, we can tackle these problems."
Farid said he believes increasing pressure from the government, the media and the public will force tech companies to do their part. Legislation is emerging as lawsuits accusing tech companies of providing material support to terrorists, trolls and bullies alike loom.
He doesn't mind that the tech companies now hate to see him coming.
"I think we're on the right side of history here," he said. "We're right."
'A Mom Thing'
Farid was born to Egyptian parents in Germany, where his father was earning a doctorate in chemistry. Though they hoped to return to Egypt, the 1967 Arab-Israeli War thwarted their plans. Instead, in 1968 the family moved to Rochester, N.Y., where Farid's father took a position with Eastman Kodak Co. and his mother eventually taught school. Though Farid's childhood was a good one, it was not without the financial and cultural struggles that typify the first-generation experience.
A mediocre student, Farid's undergraduate education at the University of Rochester was challenging and uninspired. Then, one afternoon in his sophomore year, his mother called. She'd read an article about the rise of personal computers.
"It was such a mom thing," Farid recalled. "She told me to take a computer science course. I did, and something clicked. I could see the connection between the computing, the mathematics and the engineering, and I really liked it."
Following a brief and "boring" stint as a programmer, Farid earned a master's degree in computer science from the State University of New York at Albany, where Shenkin served as the main adviser for his thesis on computational biology. It was from Shenkin, who Farid considers a "pivotal" person in his life, that Farid caught the research bug.
Shenkin remembers Farid as "incredibly energetic and hardworking. We'd write, run and debug programs until 2 or 3 in the morning, and start again at 8 a.m. with bagels. It was a joyful working relationship."
At last inspired, Farid went on to earn a doctorate in computer science from the University of Pennsylvania and complete a postdoctoral fellowship in brain and cognitive sciences at the Massachusetts Institute of Technology.
In 1997, unsure if he wanted to be an academic, Farid headed north from Cambridge, Mass., for an interview at Dartmouth.
"About halfway up Interstate 89, I thought, 'I should just turn around. What the hell am I going to do up here?' " Farid recalled. "But then I pulled into Hanover and it was one of those beautiful winter days. It was like a postcard."
Classroom Impact
While Farid had found nearly everyone at MIT "intense and competitive in all the bad ways," everyone he met at Dartmouth that day was "really nice and really smart," and he's been here ever since.
He credits Dartmouth's small size with his cross-discipline collaborations. "Most of my work is done at the Co-op. It drives my wife crazy, but I love that this little campus allows for a lot of interaction among us," he said.
Farid reflected fondly on his early years as a professor at Dartmouth. "Every course was a data point. It was like, OK, let's not do that again. Sorry everybody!" To this day, his favorite review is from one of his first-term students: " 'Professor Farid will one day be a great professor; he's not one now.' I loved it because it was fair. Students are really insightful."
If, in fact, students are insightful, then it's safe to say Farid is now a great professor.
"He made an entirely new discipline accessible," senior Ellen Li said in an email interview. "I credit Professor Farid with changing my entire Dartmouth trajectory: his class was so captivating that I decided to pursue a (computer science) major."
Professor Farid "has always been extremely encouraging of my abilities. Part of this is actual encouragement, but another big part is just having high expectations," Angela Zhu, another senior, said via email. "He knows how to get students to care about the problems they are solving, which is a huge accomplishment in the world of college problem sets."
Farid said his students are "amazing, ridiculous," and he takes seriously his role in their education. Though he teaches advanced courses, he's committed to teaching CS1, the department's introductory course, as he has for 19 years. "Teaching 200 students is insane, but for a lot of them it's their first course at Dartmouth, so you have to take that seriously," he said.
Once a course for programmers, CS1 now attracts neuroscientists, economists, physicists and linguists who want to harness the power of computing.
"That," Farid said, "is more exciting than creating the next stupid app."
Farid remains excited, if humble, about his research in the field of digital forensics. But he harbors no confusion as to his area of greatest impact: "If I didn't do this research, somebody else would have. It would have come around. But if we really want to be honest about our impact as academics, it's in the classroom."
Farid counts himself lucky to have found work he loves to do and a place where he loves to do it. When asked if he pinches himself, he joked, "My parents definitely do!"
Being able to do something every day that he's excited about is "an incredible luxury."
"Part of it is hard work, part of it is genetics, and part of it is I work with amazing people, and Dartmouth is incredibly nurturing and supportive," he said. "But, honestly, a lot of it is luck. I think it's important to be honest about successes in life. For me, every day I just feel lucky … so goddamn lucky."
Rebecca Perkins Hanissian is a freelance writer from Lyme. She can be reached at perkins_RL@yahoo.com.