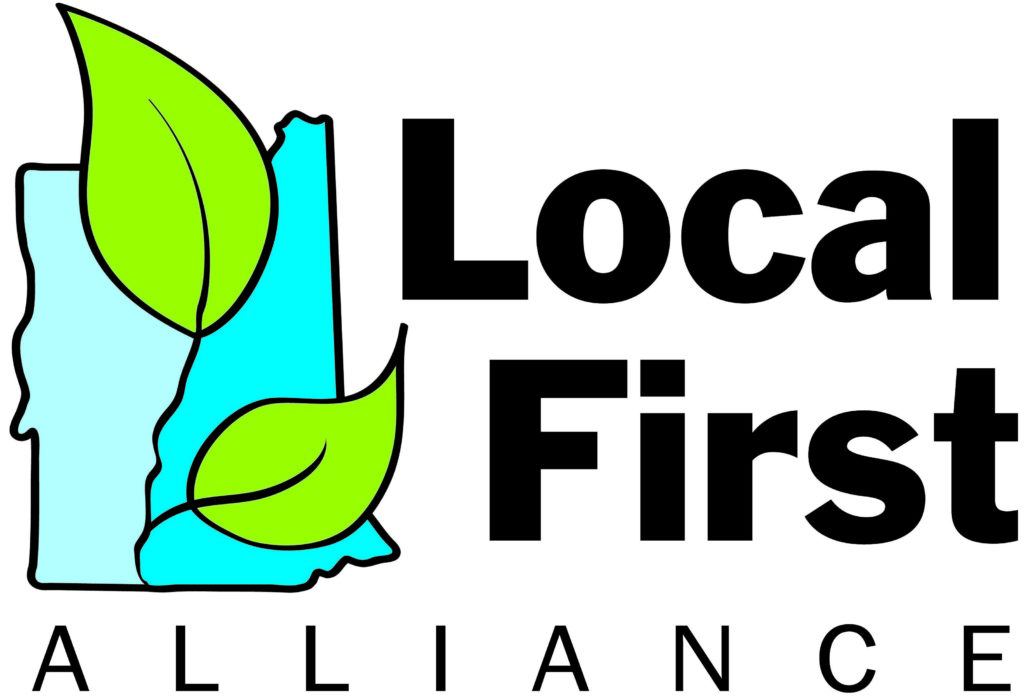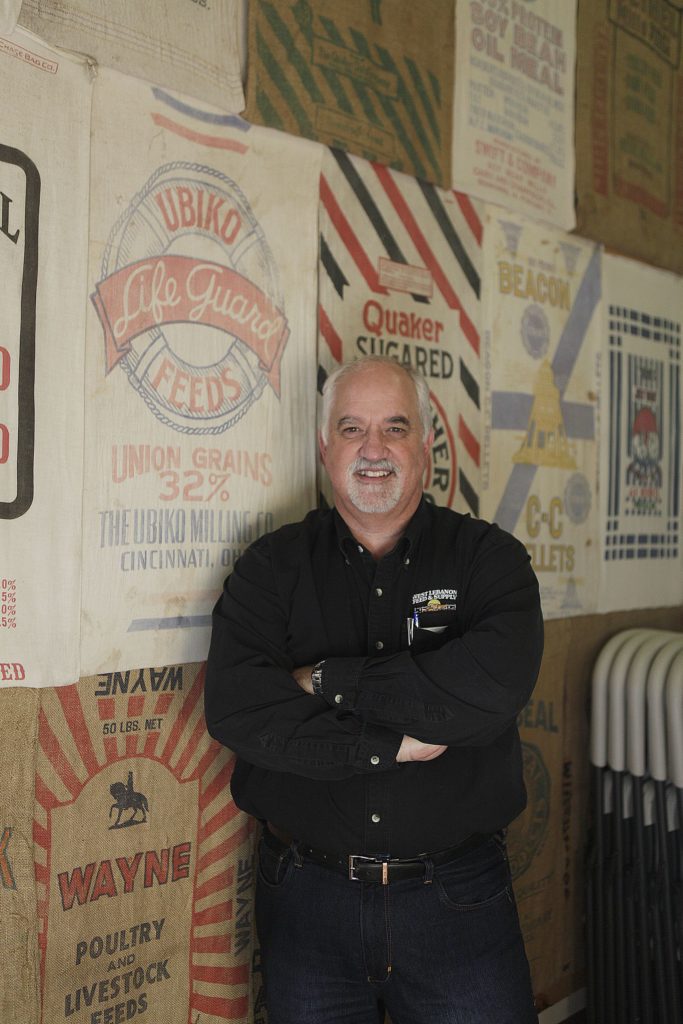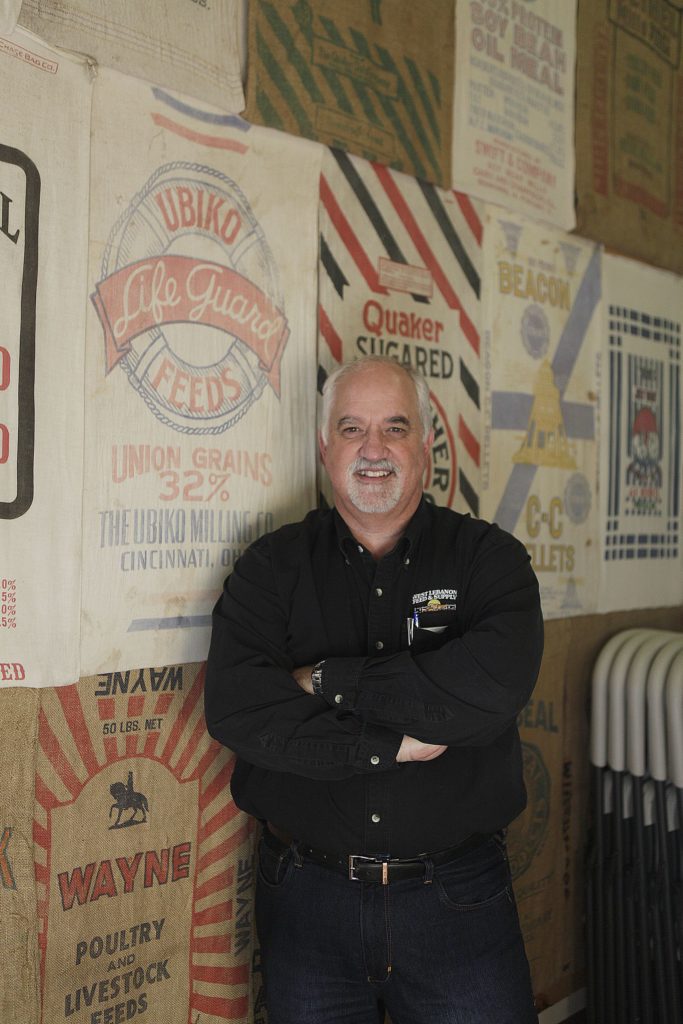 Just over a decade ago, when West Lebanon Feed and Supply opened its "new" store down by the railroad tracks west of Main Street, the move seemed counterintuitive.
The Great Recession was just getting underway, and the massive expansion — from 1,400 square feet and nine employees to 11,000 square feet and more than 30 employees — "flew in the face of what's going on in the ag and feed business," said Curt Jacques, who has owned the business with his wife, Sharon, for 25 years.
The Lebanon residents' deep connections with and commitment to the Upper Valley made the project not only possible, but successful. "As an active member of the community, you build on the confidence that people are going to support you," Jacques said.
They had the support of their local bank, they had loyal customers with changing demands, and they had the "right people and right culture" — a combination that enabled the business to reach its new five-year goals in half that time, Jacques said.
Ten years on, they're planning another expansion, this time in response to growing demand in the pet-grooming wing of the business.
"We turn more pets away than we can groom," Jacques said.
Jacques attributes the success of West Lebanon Feed and Supply to "our favorite word: passion." Where many businesses hang a mission statement, West Lebanon Feed and Supply's "Passion Statement" presides over the employee break room, which doubles as the "war room" for strategic planning.
"We recognize the close bond between animals and their owners and it is with a deep passion that we nurture these relationships," the statement begins. "We all depend on others to help us through life for the big things and the small. We find the help we need through faith, family, friends, and our community."
It boils down to a passion for the many positive relationships that both drive and arise from the business.
"We believe in patience and compassion," Jacques said. "And we're always asking ourselves, 'How can we take our excitement and make it contagious?' "
The answer, in part, has been in providing "backyard living" products and resources that help customers "enjoy life more fully and less expensively," he said. In addition to selling everything from chicks (3,000 annually a decade ago, now up to 11,000 per year) to maple sugaring supplies and animal feed, West Lebanon Feed and Supply offers free workshops, teaching up to 75 people at a time about starting a garden, raising poultry, beekeeping, managing a wildlife plot and more.
"People want to raise their own food and be more sustainable, because they're concerned about the environment and their health," Jacques said. "A customer who becomes educated about products and solutions is our best customer."
Especially in tough times, he said, people want to be more self-sufficient. "A 10-foot by 10-foot garden can yield $1,100 in produce. Eggs from your own chickens cost around $1.40 per dozen to raise," he said.
Providing not just the products but the knowledge to succeed builds relationships and cultivates loyal customers.
A Virtuous Cycle
Jacques and his staff strive to cultivate community beyond their walls, too.
"As a business, we're thankful for what we have, and we support those who support us," Jacques said. A member of Local First Alliance, a program run by the regional nonprofit Vital Communities, West Lebanon Feed and Supply aims to help build a vibrant local economy and serve the local community.
According to the American Independent Business Alliance, a strong community and a strong local economy go hand in hand. The business alliance's review of at least 10 research studies on the matter showed that, for each dollar spent at a local business, an average of 48 cents recirculates in the local economy, compared with only 14 cents per dollar of purchases made at chain stores — something called the "local multiplier effect."
Not only do owners and employees at local businesses tend to spend more in the local economy, they often contribute to the community in other ways. Last year, for example, West Lebanon Feed and Supply was one of many Local First Alliance members that donated to or volunteered to help more than 200 nonprofits and schools serving the Upper Valley, building not only the region's economy but its communities, as well.
One of West Lebanon Feed and Supply's favorite initiatives, Share the Harvest, serves as a conduit between poultry-raising customers with too many eggs and the local nonprofit Willing Hands, which distributes free, donated food to people in need in the Upper Valley.
According to Hartford native Ira Richards, vice president of marketing and business development at West Lebanon Feed and Supply, "the spirit of community, building trust, and stewardship run true and deep" at the company.
"It's a way of life that is not just the past but, for us, is the present and the future," he said.
Keeping It Local
Jacques said his commitment to community was strengthened by his participation in the inaugural class of Leadership Upper Valley in 2007, a program launched by the Lebanon Area Chamber of Commerce and now run by Vital Communities to educate, inspire and engage local leaders.
"The session focused on local nonprofits really hit me," he said. "It really opened my eyes to the needs and resources in the Upper Valley and made me want to do more for the community."
Since that time, the business has not only launched the Share the Harvest initiative but also raised money and worked with suppliers to provide pet food at cost to those affected by Hurricane Katrina; participated in cleanup and relief efforts after Tropical Storm Irene hit the Upper Valley; developed a program that pays employees for up to eight hours of volunteer time annually; started an annual Lebanon Police Department K-9 Awareness Day; helped get local dog parks up and running; and sent five managers, including Richards, through the Leadership Upper Valley program that proved so inspirational for Jacques.
The business is providing support for a newly proposed K-9 training facility in Lebanon that will serve both local and state police in the Twin States.
They also work with local schools and groups like the Girl Scouts to teach children about wild birds, backyard ecology, caring for horses and other topics. In an effort to serve as "a model and mentor to other stores," Jacques even has developed a trademarked "Retail Mechanics" educational program, which he has taught to businesses around the country. And those are just some of the highlights.
His dream, Jacques said, is to take a portion of his West Lebanon space and turn it into a training program for Upper Valley high-schoolers.
He has in mind a model business, such as a 1950s-style soda shop, where students could spend a year or two working and learning skills — interpersonal communication, employee management, media relations and financial analysis, for example — and then receive scholarships for business school and incentives to return and work in the Upper Valley.
With Jacques nearing a time when many people think about retirement, the future is certainly on his mind.
Although he said he'll be involved with the company for many more years, looking ahead and finding a way to keep West Lebanon Feed and Supply local and true to its passion is a priority.
In the past eight years, he said, he's had six offers to buy the business — but only two from within the Upper Valley community.
"We have a lot of blood, sweat, and tears into this business," he said. "We're not inclined to have a corporation come in and tear that down. Our intent is to keep it intact and local, and keep the same intrinsic values."