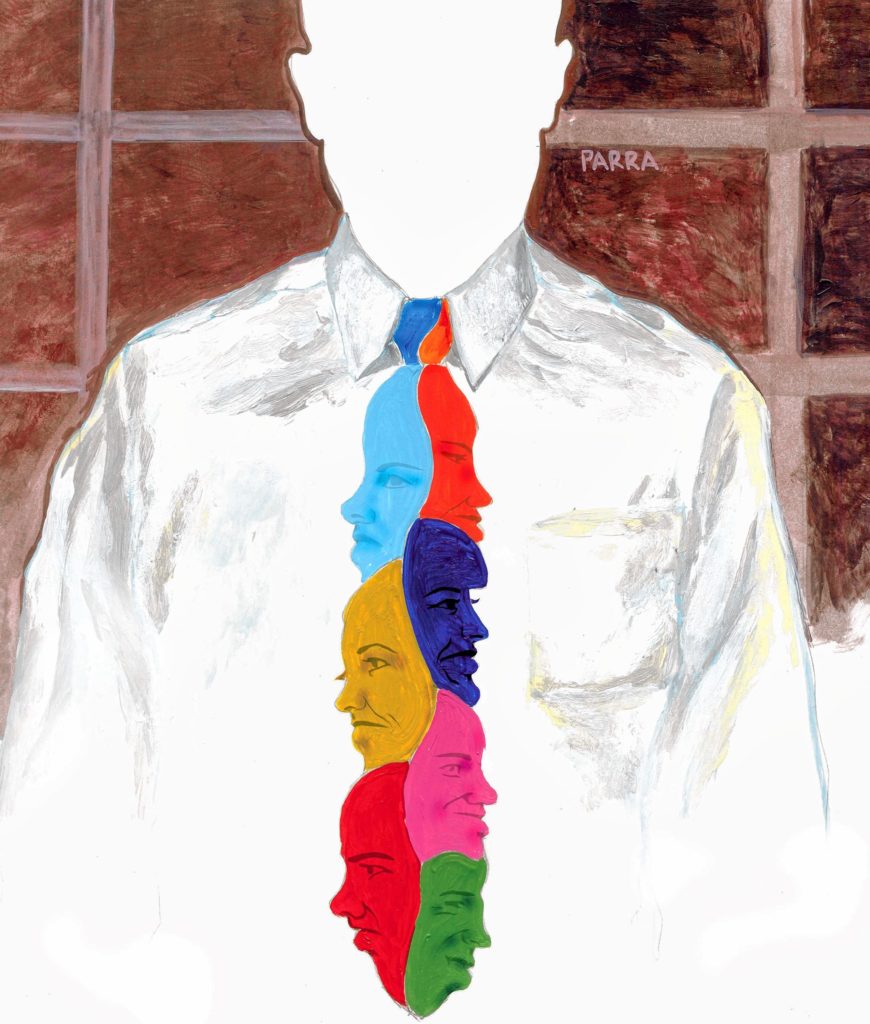 As immigration issues have exploded under the Trump administration and the question of diversity, or the lack thereof, confronts the Upper Valley, I am reminded of how the workforce can greatly benefit from diversity and inclusion.
Years ago, as an HR professional in charge of recruiting for a high-tech company, my goal was to hire the best available talent. Within that overall goal, my job also was to:
1) Hire workers who live as close as possible to the company, primarily in order to reduce hiring costs.
2) Hire U.S. citizens in order to avoid the significant amount of time and money required to hire and train foreign workers.
3) Hire workers with the education, language and occupational skills needed to flourish in the high-tech market of mostly U.S. companies where we sold our services.
4) Seek diversity (in gender, race, etc.) in our workforce to satisfy government mandates.
At certain levels of the company, for a period of time, those goals were mostly attainable, although diversity always was an issue because, frankly, the Upper Valley wasn't terribly diverse. However, because of that scarcity, the government generally cut us some slack.
Despite the numerous challenges of recruiting within those constraints, workers were hired and a comfortable growth curve evolved. But as time went on, it became clear that recruiting under the general rules we had established was becoming less and less effective. At the very least, the workers we needed at the highest levels — positions of critical importance to the company where education and niche training were key elements — were not going to be readily available.
As we grew, and as our market expanded to include international markets and more government contracts, we needed to change our tactics.
We opened up our field of vision to include a wider scope of potential candidates. The local focus became regional, then national, and then, when U.S. workers were not available, international, including those with, or who needed, working visas, green cards, etc., and Canadian TN visa holders. (The TN visa was established through the North American Free Trade Agreement for professional workers from both Canada and Mexico.)
And the requirement for direct experience in the field came to include younger, less-experienced workers in associated fields, including foreign students and workers in the U.S. already training and working through immigrant visas.
We were successful in recruiting and employing many workers who would not have been given consideration under the old constraints. At the same time, the business and its market expanded as the company made use of new skills, experience and knowledge, including languages, from those we hired. And, of course, we still hired U.S. workers as they were available and had the skills or could be trained.
Mind you, the federal government held our feet to the fire in a long, tedious and costly process of proving there were no U.S. workers to fill those slots for which we hired foreign workers. Green cards, for instance, can take up to eight years and cost thousands of dollars to obtain.
This is the backdrop for how the company's employee makeup changed. But the more important impact of this shift was that hiring a more diverse and inclusive workforce, including foreign workers, had an added benefit to the company as it changed, for the better, the dynamics of the workplace. Adding workers from other backgrounds and other countries added positive dimensions to the business — from new ideas and concepts, new vitality, and a questioning of the status quo.
And I firmly believe that, in addition to senior management's need to broaden its target market to grow the company, expanding the workforce in new directions was instrumental in opening up new markets and creating new products and services.
The new dynamic could be unsettling, irritating and downright exasperating to those who were used to stability and were resistant to change.
But it made us think, and it made us work to support our opinions and be open to new perceptions.
It brought new eyes and new energy to a changing world of opportunities to explore and problems to solve.
So here we are, trying to make sense of what is happening both nationally and locally.
Nationally, and in my own experience, I would echo Bill Gates, who recently said that human talent can be considered the most important import the U.S. has ever had, that without it, his business would not have been able to reach the heights it has attained.
Locally, I will only say that to ignore the facts of the Upper Valley's makeup and how it affects those who live in it is more than just shortsighted. It is deeply counterproductive to our well-being.
None of us is doing a good enough job to refuse to participate in efforts to listen and understand where we are, and where we would like to be, both as communities and as human beings.
Jon Stearns is the founder of Gray Matter Resources LLC, a human resources consulting company in Lebanon. He holds a professional degree in human resources certification and is a past president of the River Valley Human Resources Association. Questions for him can be sent to enterprise@vnews.com.