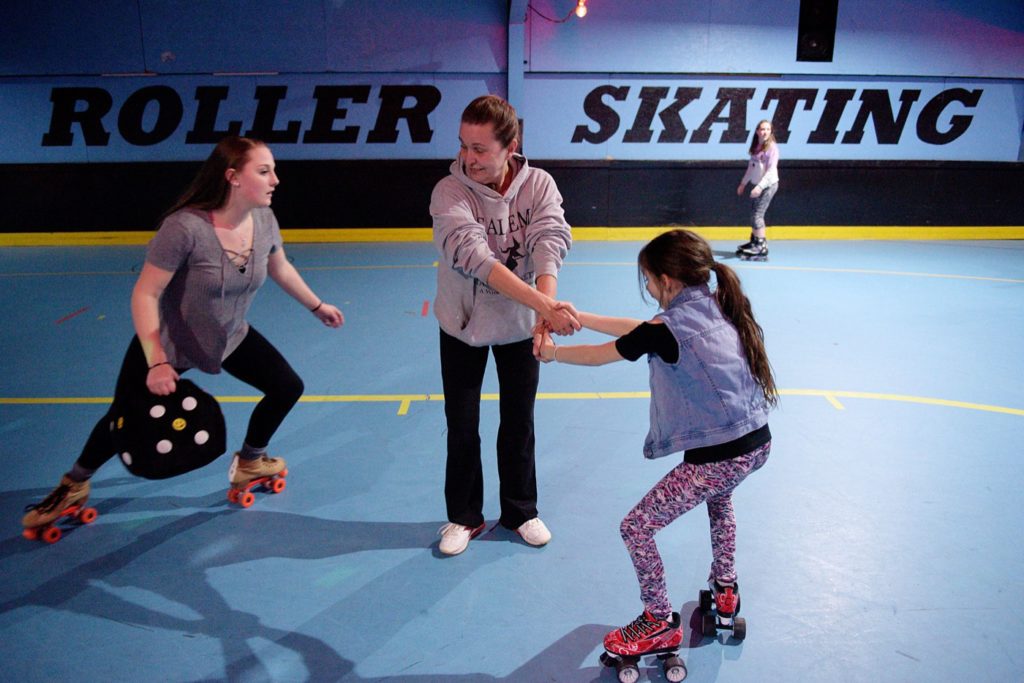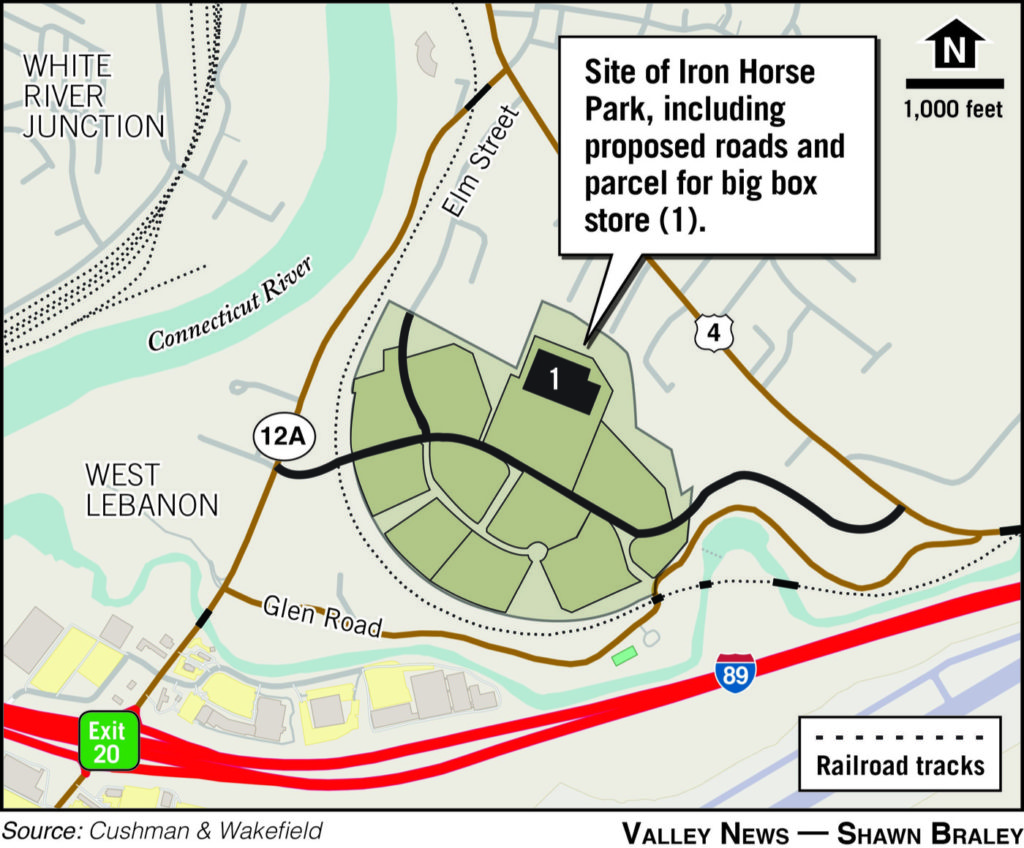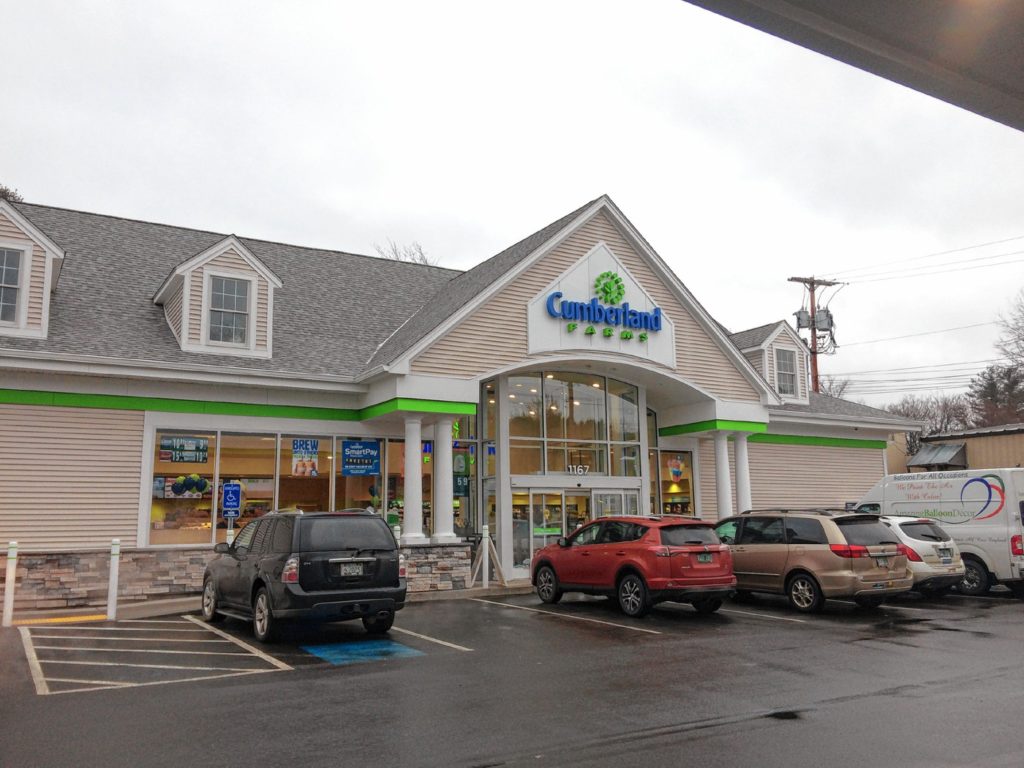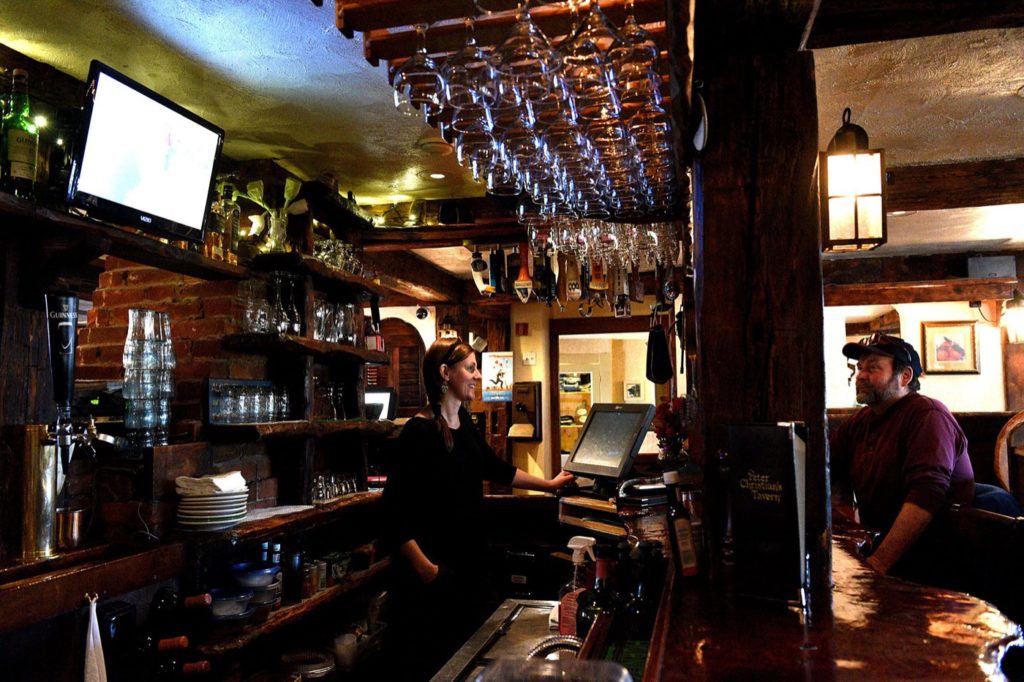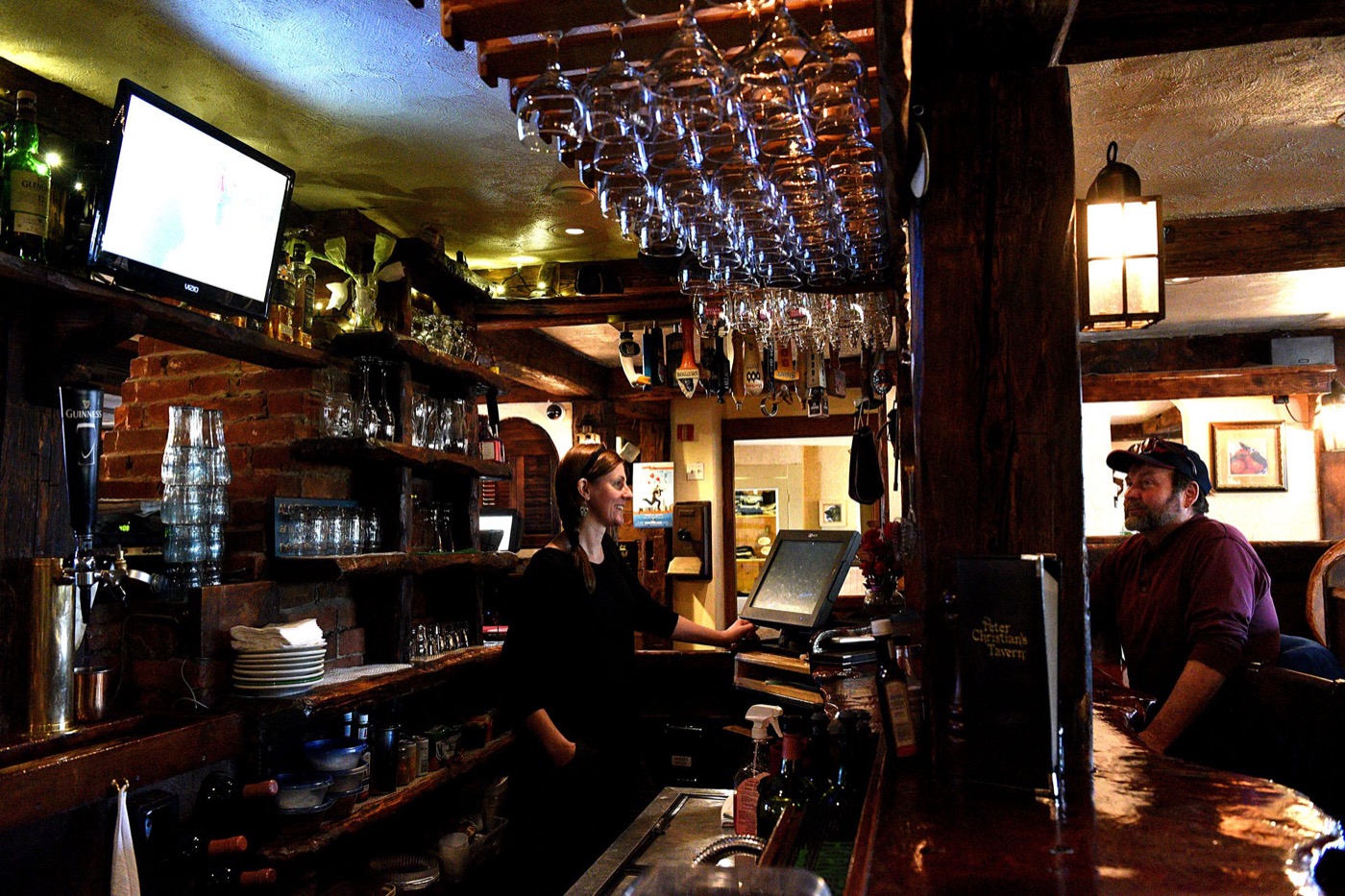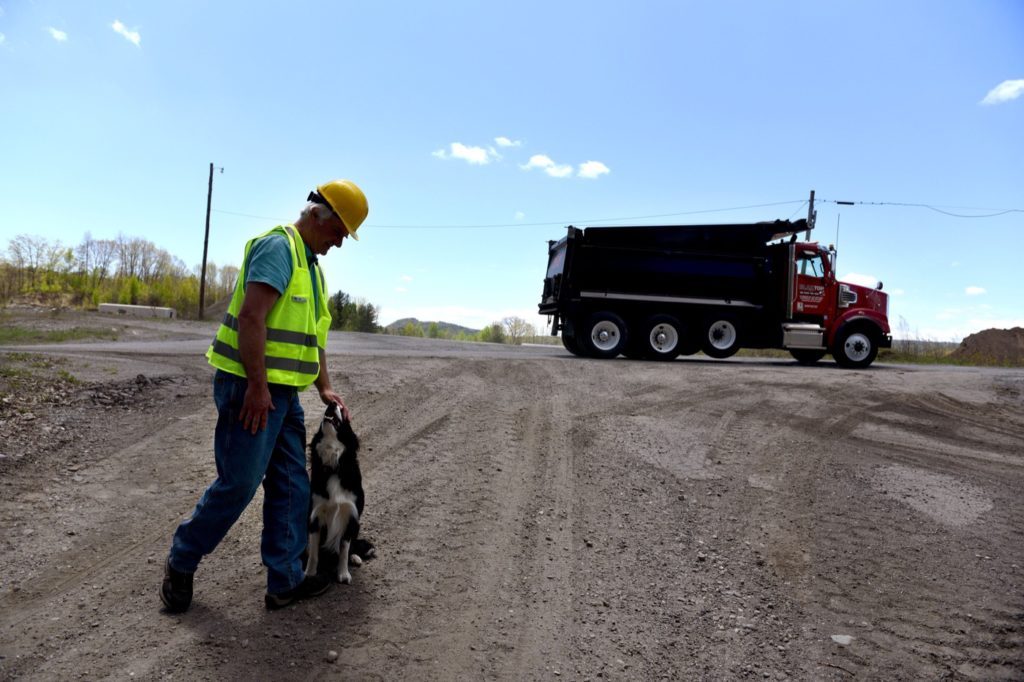 The Hanover Consumer Cooperative Society Inc. posted a loss of $125,000 for 2016, which is down from net earnings of $81,000 for 2015, and down from net earnings of $170,000 for 2014. Sales for 2016 were nearly $72 million, up more than $1.5 million from 2015 but down almost $3 million from 2014. General Manager Ed Fox said strong 2016 holiday sales helped offset losses from earlier in the year. Managers have set "new, realistic sales forecasts" for 2017, Fox said in a news release, adjusting expenses to match projections. Expectations for 2016 were high in part because of the $5.3 million renovation to the Hanover food store, which was completed late in 2015. Sales were strong, but they failed to match projections and budgets. In addition, monthly discount days for members and other forms of instant "rebates" directly affected total sales. The Hanover Consumer Cooperative Society, which does business as Hanover Coop Food Stores, is a not-for-profit business owned by its 20,000 member families. Founded in 1936, it now operates retail food stores in Hanover, Lebanon and White River Junction, a market and service center in Hanover, and a commissary kitchen. It employs nearly 400 people.
Peter Christian's Tavern, which opened on New London's Main Street 42 years ago, will reopen in six to eight months following a renovation that will include an updated kitchen and expanded dining space, along with changing the restaurant's upstairs apartment complex into a eight-room inn and "medical spa," according to the site plan filed with New London's planning department. Restaurateur Sarah Baas leased the restaurant from its owners in 2010. At the time, Peter Christian's had been closed for nine months. Doug Dow and a partner had bought the restaurant and 110-year old building in which it was located at 195 Main St. in a bank auction that year for $465,000. Tom Chadwick, a friend of Dow's, later bought out the other partner. Dow owns the restaurant CC Tomatoes in Concord. Chadwick is a partner in New London financial planning firm Chadwick & D'Amato. Baas previously had owned and operated the restaurant at Beaver Meadow Golf Course in Concord.
An environmental assessment this spring of a historic building on Claremont's Opera House Square that has been vacant for more than 20 years will be the first step toward potentially repurposing the two-story brick building. An advisory committee of the Upper Valley Lake Sunapee Regional Planning Commission approved the project under its Brownfields Assessment Program, which received a $400,000 grant from the federal Environmental Protection Agency at the end of 2016. The Opera House Square building was the first selected for the program by the commission. The building, at 56 Opera House Square, next to City Hall and the opera house, was constructed around 1900. In its early years it was home to the Claremont Saving Bank. It was last used as a restaurant, which shut down around 1990. It has a total of nearly 7,000 square feet on two floors, along with an unfinished basement. Assessed at $250,400, it was bought by the Claremont Development Authority in 1995. The cost of the assessment is not to exceed $30,000. Credere Associates, of Westbrook, Maine, will do the phase I and phase II assessments required under the EPA's brownfields program.
Paul Boucher, of Lebanon; Richard Reece, of Quechee; and Sheldon Roesch, of Bethel; have joined the Upper Valley chapter of SCORE as counselors. Reece is a twice-retired financial and administrative executive with experience in finance and accounting, initial public offerings, mergers and acquisitions, and general administrative management. He was a partner at Ernst & Young, an international public accounting firm, and has served in executive positions with private sector multinational companies, most recently as director of finance and accounting with Lebanon-based Global Rescue. Roesch has more than three decades of marketing, sales and general management experience, principally in consumer packaged goods. A graduate of the Tuck School of Business at Dartmouth College, he served as the founding general manager of the Pepsi Lipton Tea Partnership. He left Pepsi to start his own beverage company and has been pursuing entrepreneurial opportunities ever since. Boucher, an Army veteran who served in Vietnam, is the former president and CEO of the Lebanon Area Chamber of Commerce, where he served for 16 years. Among his many community and business activities, he served as director of the Grafton County Economic Development Council and on the advisory board of Lake Sunapee Bank. He has also held posts as treasurer of the Downtown Business Association, president of the Newmont chapter of the American Institute of Banking, and as a trustee of Dartmouth-Hitchcock Medical Center. He holds a bachelor's degree in business science from Southern New Hampshire University and was Lebanon's Citizen of the Year in 1984.
Enhance Health, which offers health and wellness, psychological and adult primary care services, has opened at 67 Etna Road, Suite 350, in Lebanon. The practice, which puts "psychology at the center" of health care, is owned by clinical psychologist Dom Candido and physician Cathleen Beaver. It offers health and lifestyle assessments; metabolic, genetic and biologic testing; adult primary care; cognitive behavioral therapy; individual, marital, family and group therapy; and nutrition, fitness and behavioral guidance. Candido, president and CEO of Enhance Health, holds a doctoral degree from Hofstra University. He founded Hanover Psychiatry and served as an assistant professor of psychiatry at the Geisel School of Medicine. Beaver, who serves as medical director and vice president of Enhance Health, earned her medical degree from the University of Kansas School of Medicine in 1997 and completed her residency in internal medicine at Dartmouth-Hitchcock Medical Center in 2000. She was a co-founder of the Dartmouth-Hitchcock Weight and Wellness Center as well as the Culinary Medicine Program. She is an assistant professor of medicine at the Geisel School of Medicine. For more information, call 603448-0055.
Cumberland Farms' remodeled convenience store at 1167 Hartford Ave. in White River Junction opened earlier this month. The 4,786-square-foot store features a modernized layout, an interior high-top bar counter and outdoor patio seating and now will offer hot food items, the Westborough, Mass.-based company said in a news release. The company's remodeling initiative began in 2009, and more than 300 new and remodeled locations have been completed.
Veteran Upper Valley car dealer Rick MacLeay has acquired the Hyundai dealership on Sykes Mountain Avenue in White River Junction from Gateway Motors, only five months after he sold The Car Store, his Norwich Subaru dealership, and abandoned a plan to move it to the same stretch of road following a standoff with Subaru over the dealership's design. Gateway owners, brothers Charlie Hall and Allen Hall, have retained ownership of Gateway's Ford-Lincoln dealership, although they are leasing out part of their body shop so MacLeay can expand the auto service part of the Hyundai dealership. MacLeay has renamed the dealership White River Hyundai and is in the process of purchasing a piece of property and a building from Gateway. The Hyundai dealership employs about 15 people and MacLeay said he hopes to hire more.
Rexel, which has 300 stores in the U.S. and provides electrical supplies and services to the industrial, commercial and residential markets, has opened its first Vermont location on Sykes Mountain Avenue in White River Junction in the building formerly occupied by White River Discount Foods. The 4,900-square-foot building, which underwent a $200,000 renovation, is leased from Crossroads Cafe owner Randy Jacobs and had been vacant since the food store closed in 2014. "Vermont was an untapped market for us," branch manager David Davis said, and White River Junction was a logical location because of its proximity to interstates 91 and 89. A second Rexel outlet likely will be follow in Burlington, Davis said. Before joining Rexel three years ago, Davis, a Windsor High School graduate, worked at Blood's Catering, where he managed the tent rental business. Earlier, he worked for Central Supply in Lebanon.
The Lebanon Planning Board has granted a two-year extension to the owners of a proposed retail and industrial development in West Lebanon. The 92-acre Iron Horse Park, on land off Glen Road, is owned by Twin State Sand and Gravel and was first approved in 2012. Plans call for 660,000 square feet of retail, office and industrial space. But construction of buildings has to be preceded by millions of dollars in infrastructure improvements, including new roads, sewer and water lines. The development rights are for sale, said Rod Finley of Pathways Consulting, who represented Twin State Sand and Gravel before the board. Last May, the property was on the market for $15 million, partially because the company didn't have the estimated $12 million needed for infrastructure projects. Board members said they didn't want the project coming back for extensions every two years and wondered if the plans are still workable. When the project was proposed, developers hoped to attract a big-box store to the area and complete infrastructure work before moving onto developing the industrial buildings. The board voted, 6-2, to extend its approval, but members said they intend to watch the project over the next two years and might not grant another extension if there's little progress by 2019.
The JCPenney store in the Upper Valley Plaza was not on the list of locations to be closed as part of the department store giant's effort to return to sustainable profitability. Plano, Texas-based J.C. Penney Co. announced plans in February to shutter up to 140 stores. The list, released March 17, identified 138 stores in 41 states for closure beginning in April. No JCPenney stores in New Hampshire or Vermont were on the list. A supply chain facility in Lakeland, Fla., will close by June and a second supply chain facility in Buena Park, Calif., is being relocated. About 5,000 of the company's 100,000 workers will be affected by the closings, down from the 6,000 originally anticipated. The company is offering some employees relocation opportunities within the company and providing outplacement services for others. The closings are expected to result in $200 million in annual savings for the company, which last year posted its first profit — $1 million — since 2010. The company lost $513 million in 2015.
Great View Roller Skating in Enfield, which has been home to generations of skaters, is for sale. Owner Peter Martin said he and his wife, Diane, "have just decided it's time to retire. Diane and I have funded it for 10 years and we could have bought a couple houses for that." Martin declined to say if the rink is profitable, although he acknowledged the business "could be better. … I suspect the property is more valuable for the land and the building." General manager Gayl Pringle, who has worked at the powder blue, 16,000-square-foot facility overlooking Mascoma Lake for 22 years, said she'd like to buy the rink herself, or to find a backer who would leave her in charge. But Martin's asking price — $850,000 for the two-lot, nearly 4-acre property — is well out of her reach. She said the rink — the last indoor roller skating rink in New Hampshire — costs about $150,000 annually to operate, including the mortgage. Pringle's daughter, Kelley Stark, has created an online GoFundMe campaign with the goal of raising $500,000 toward the purchase of Great View.
Items of interest to the local business community are published in the Business & Money section of the Sunday Valley News and also are collected in Enterprise. Submissions may be sent by email to biznotes@vnews.com.