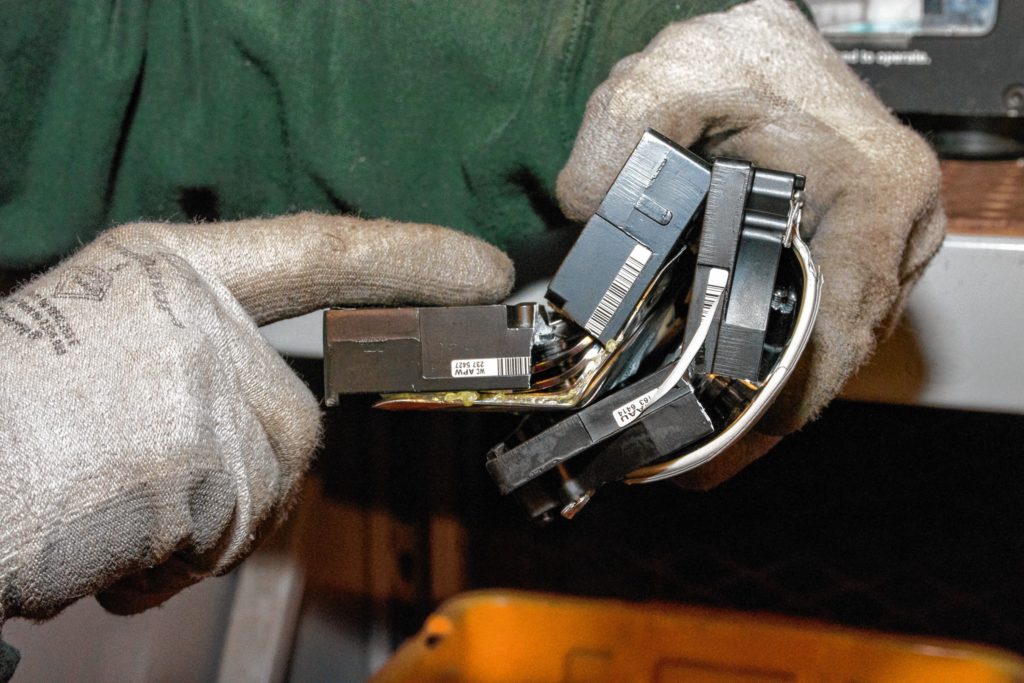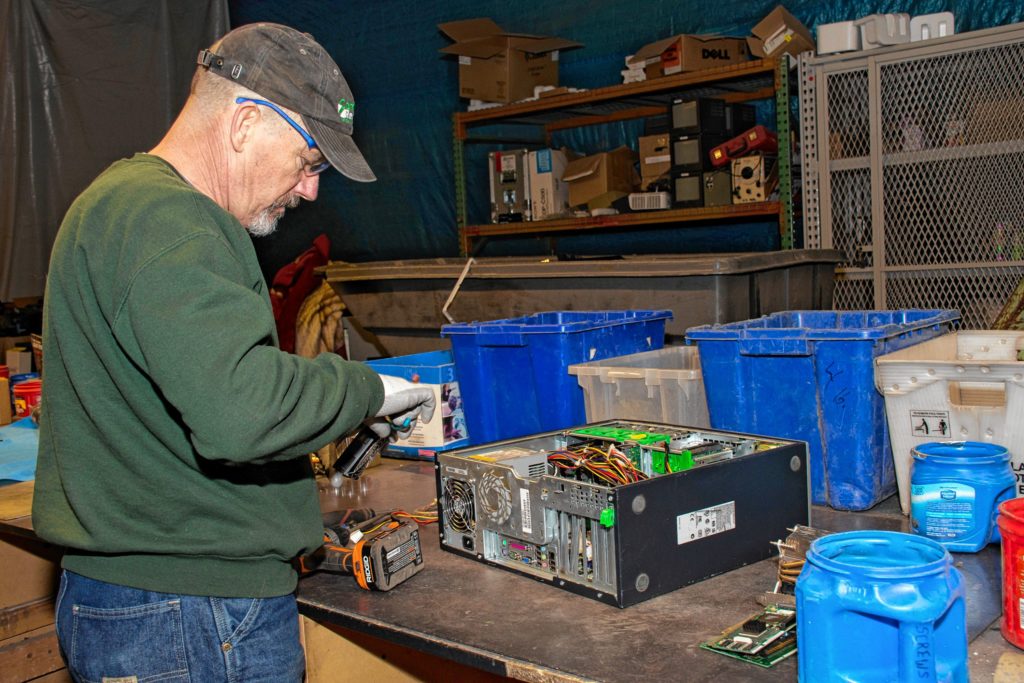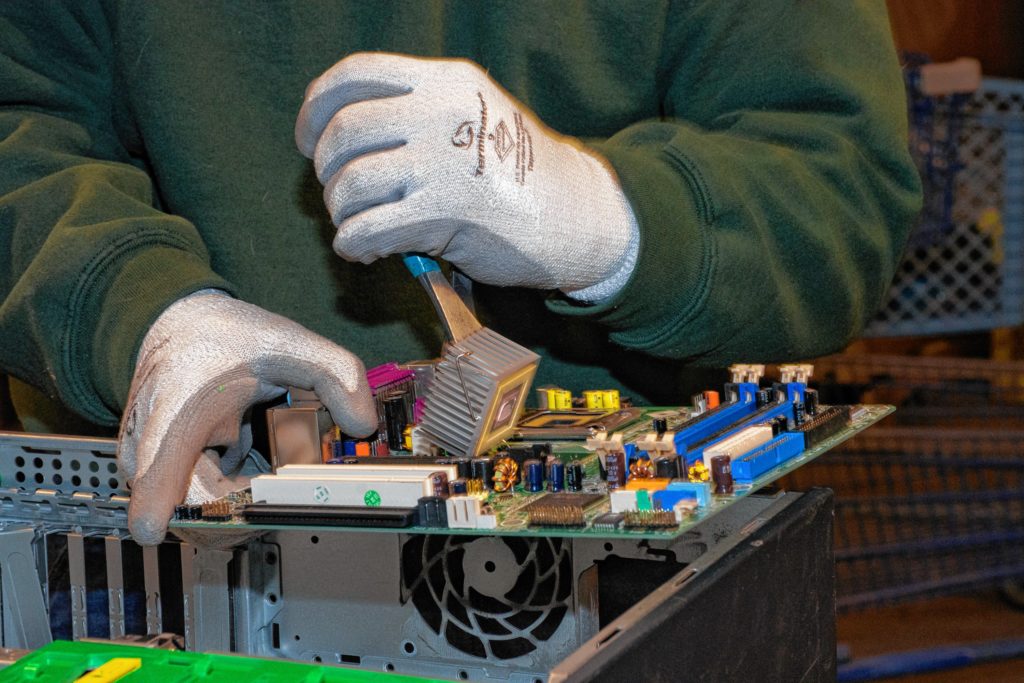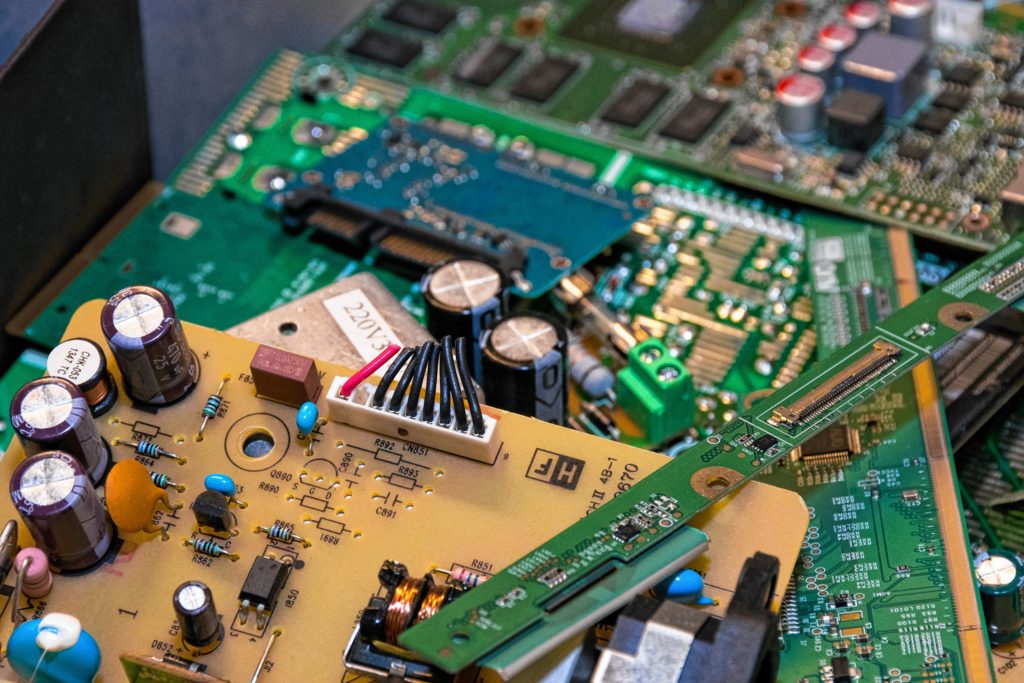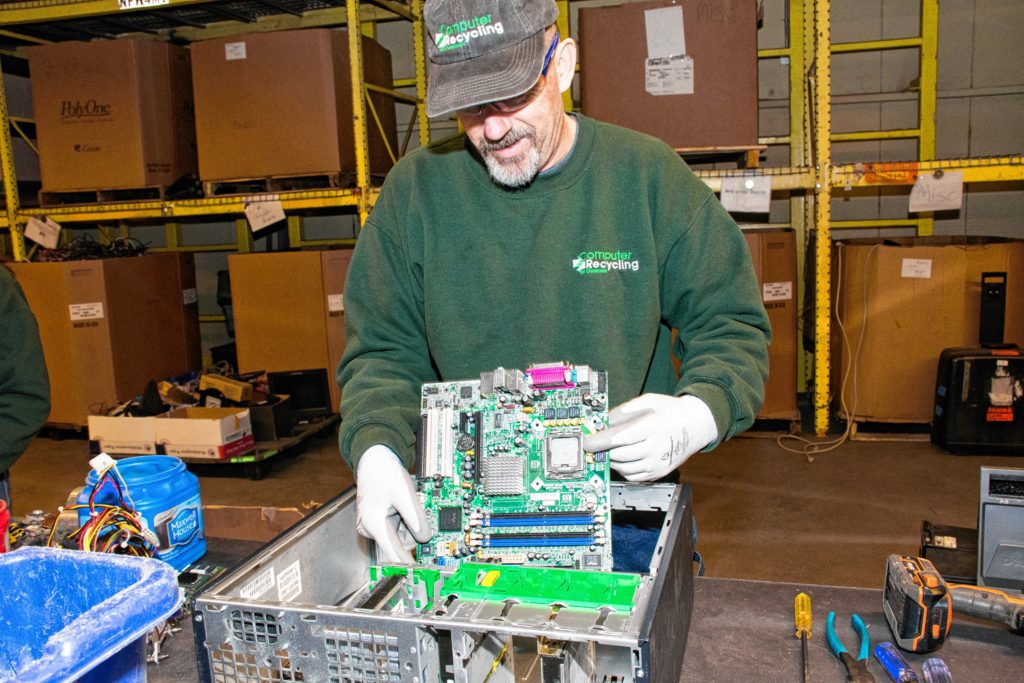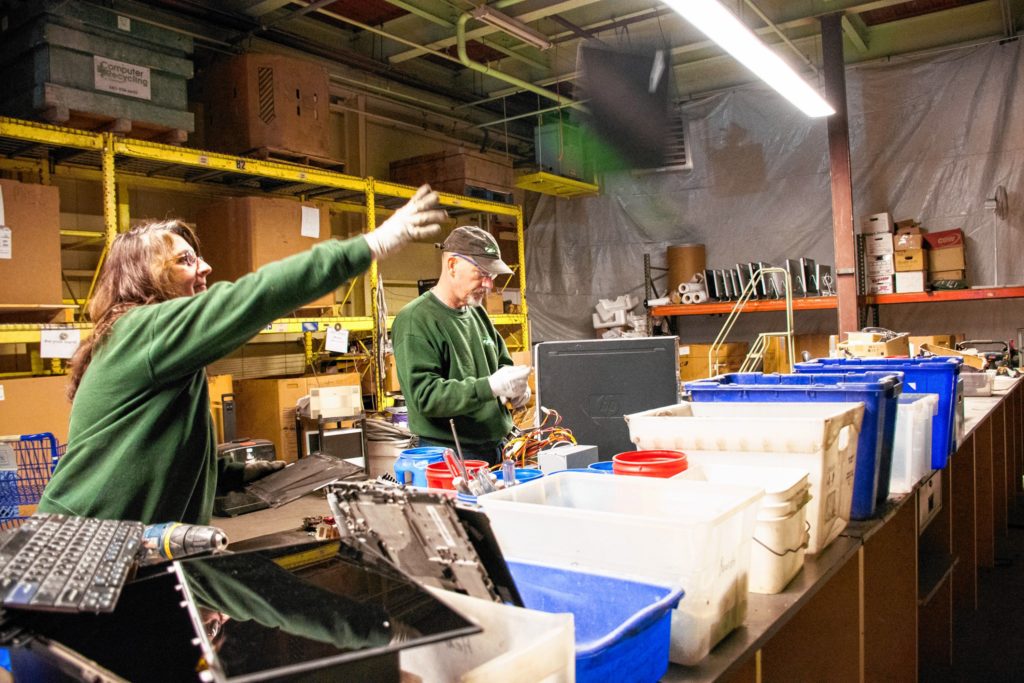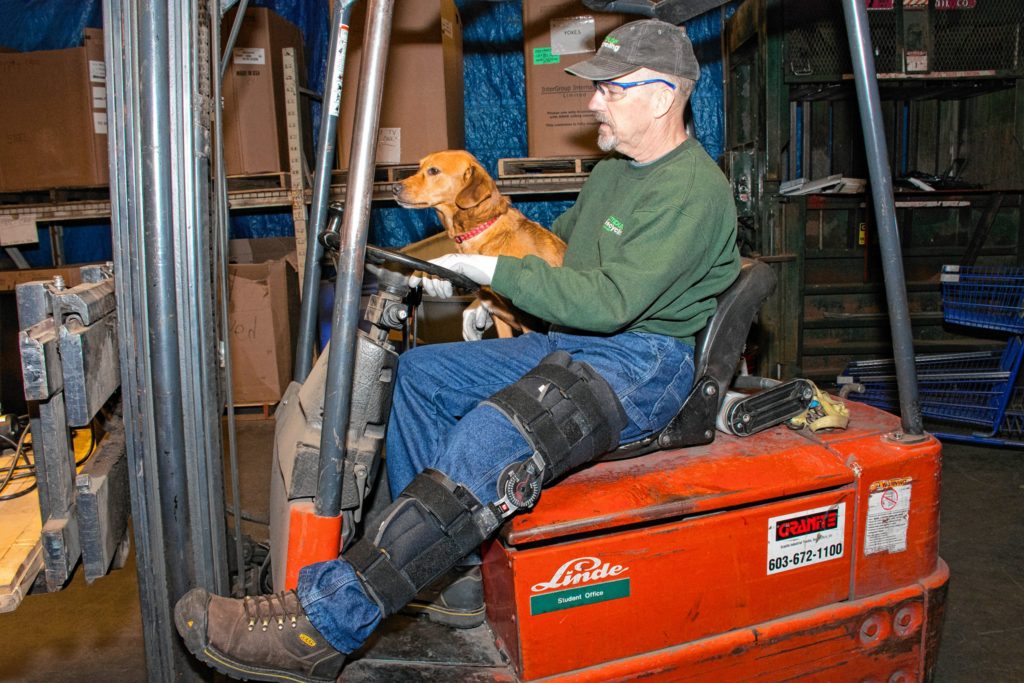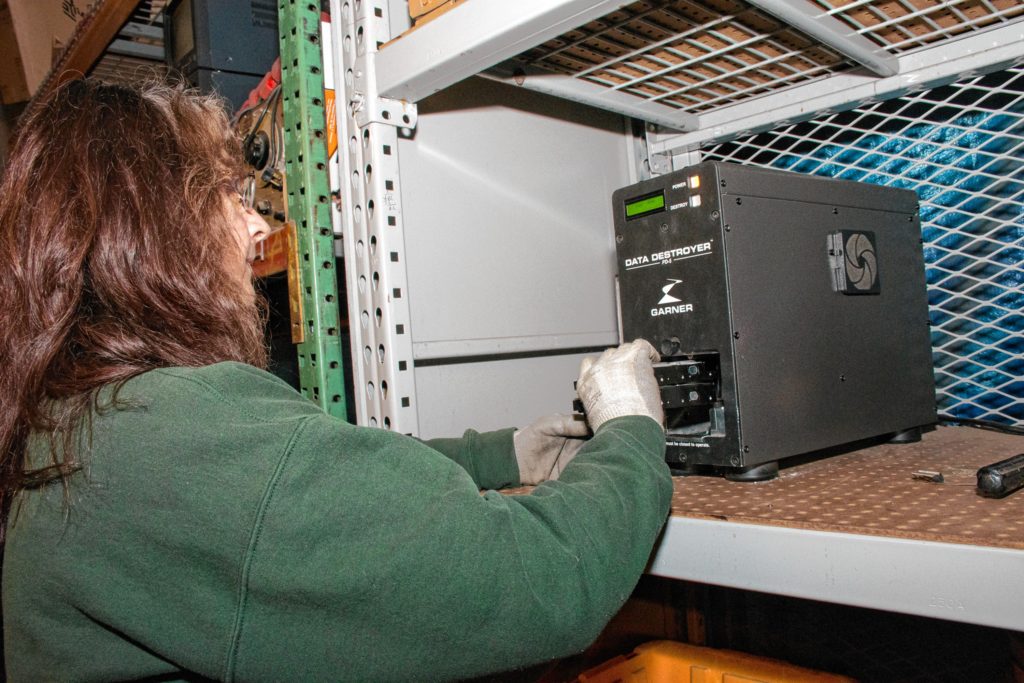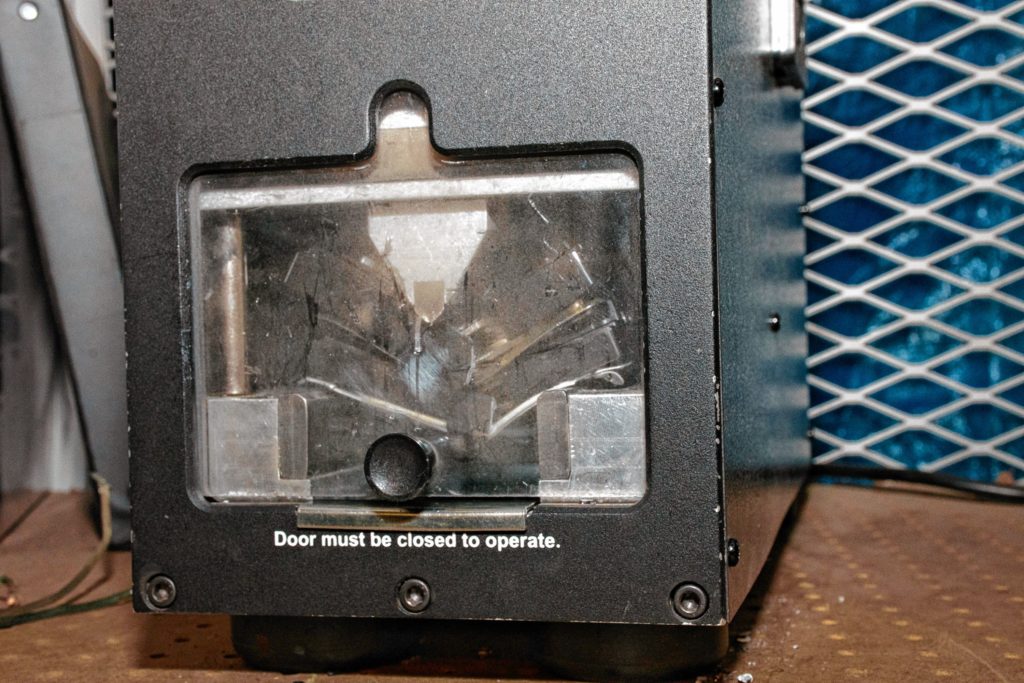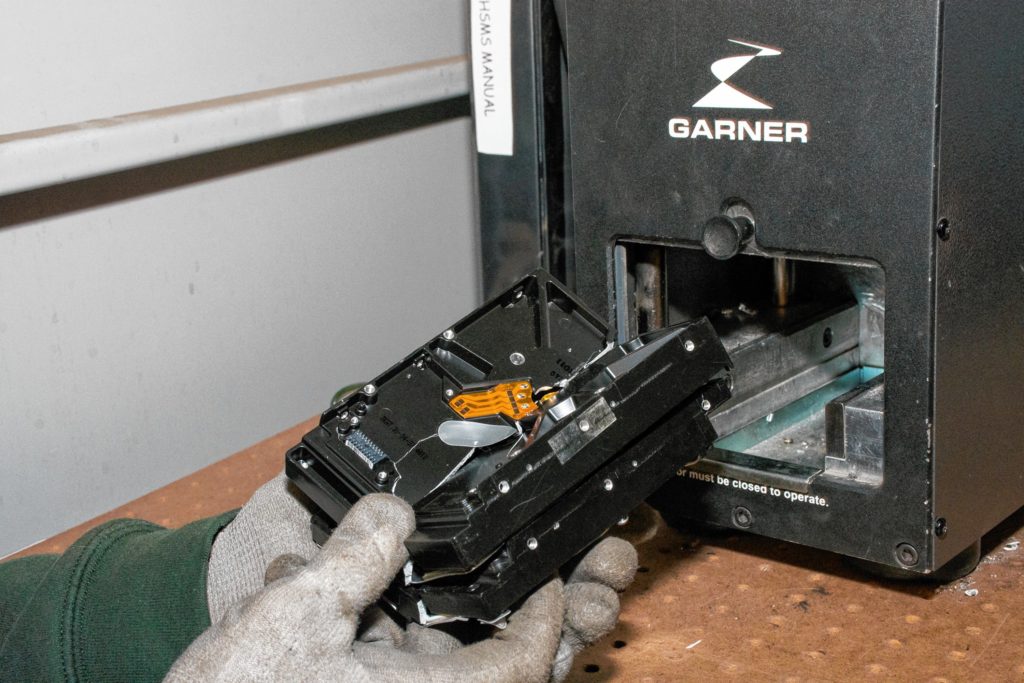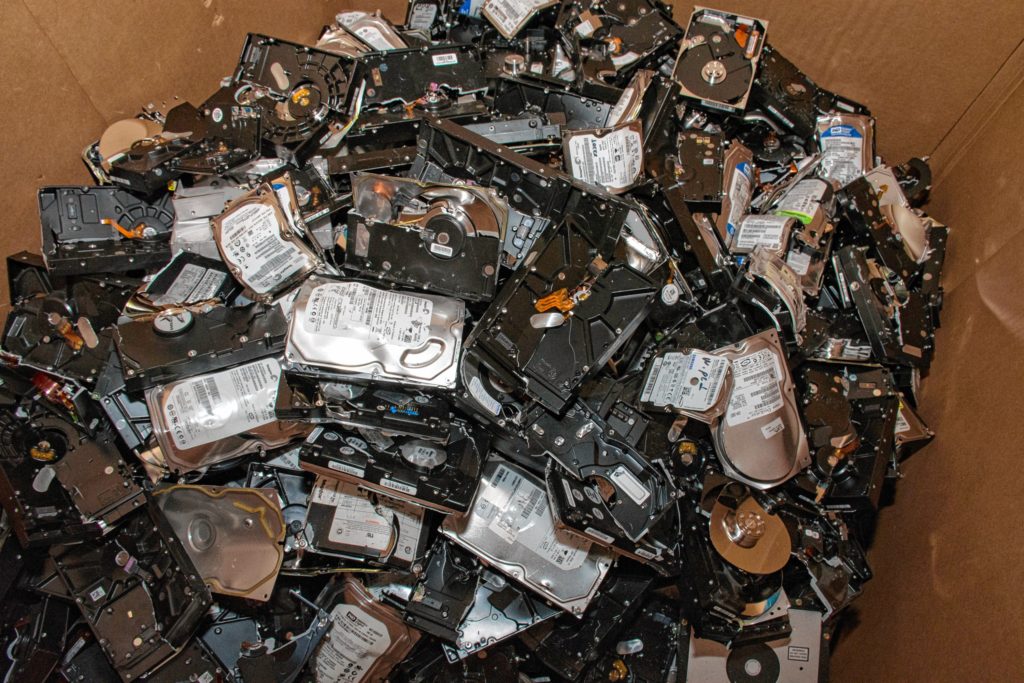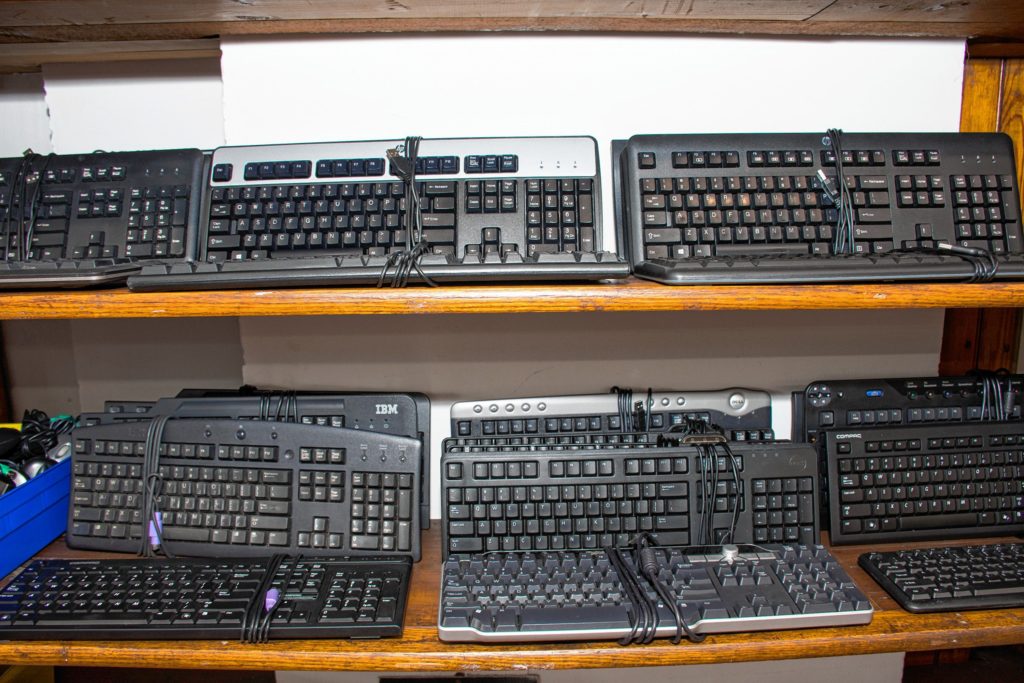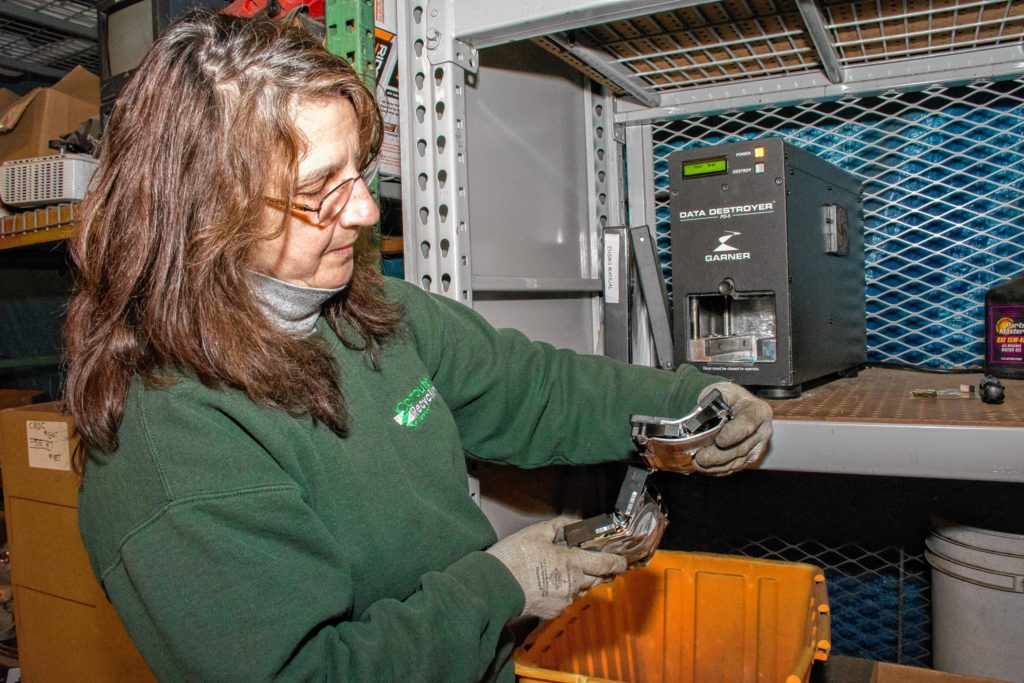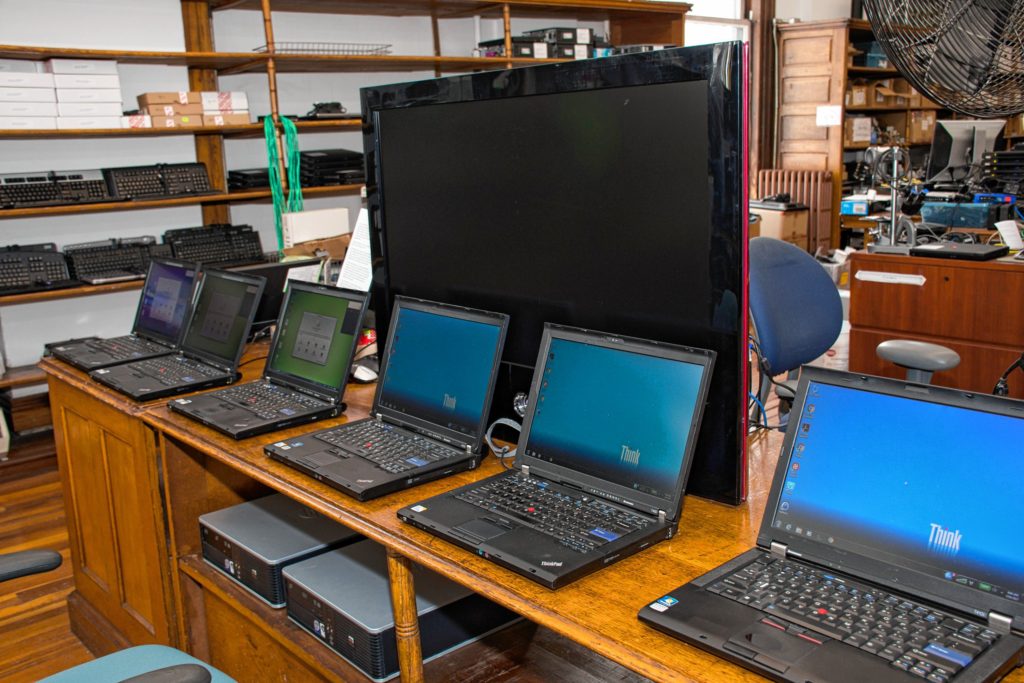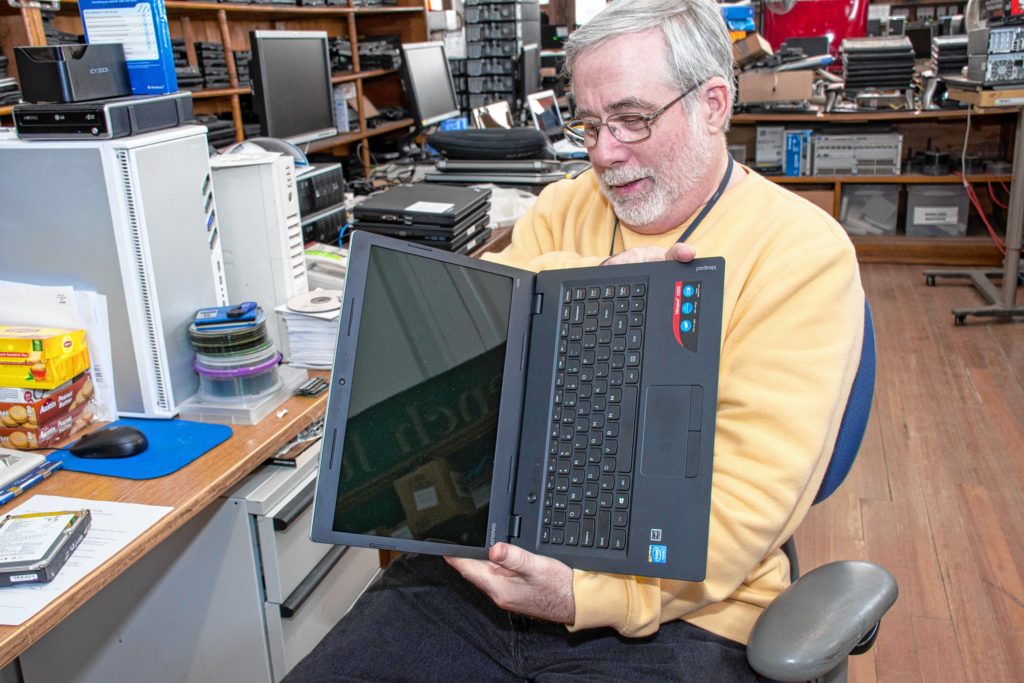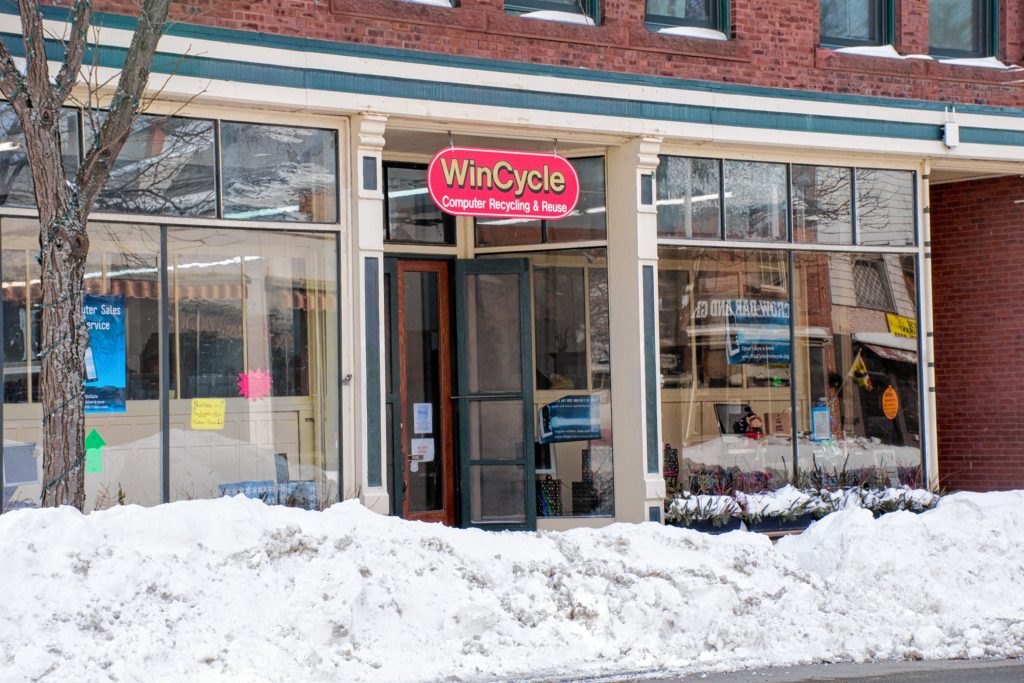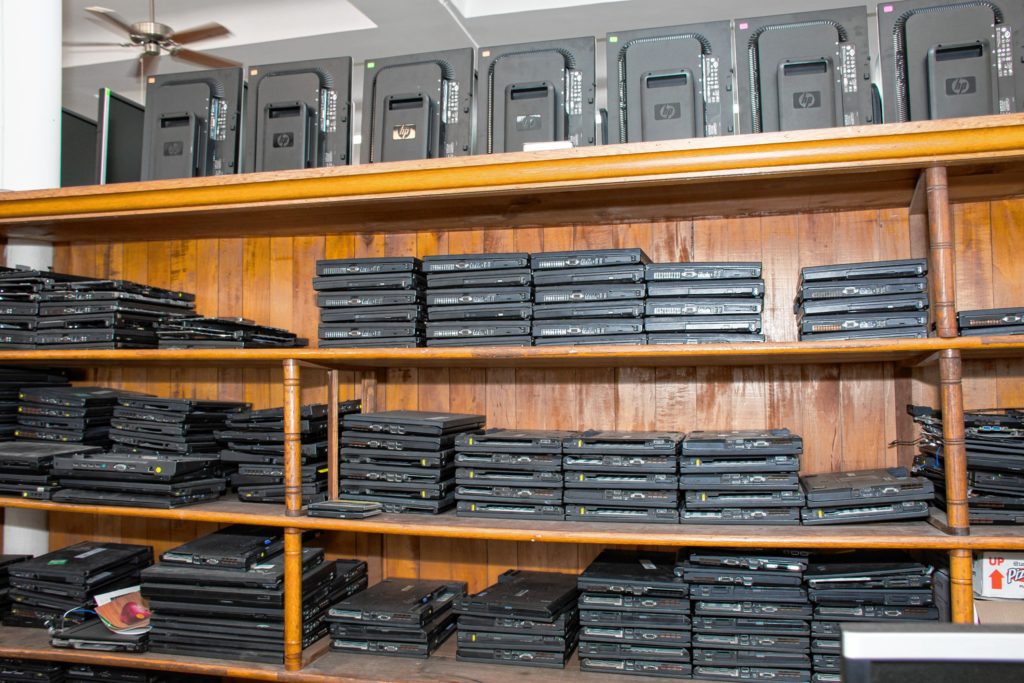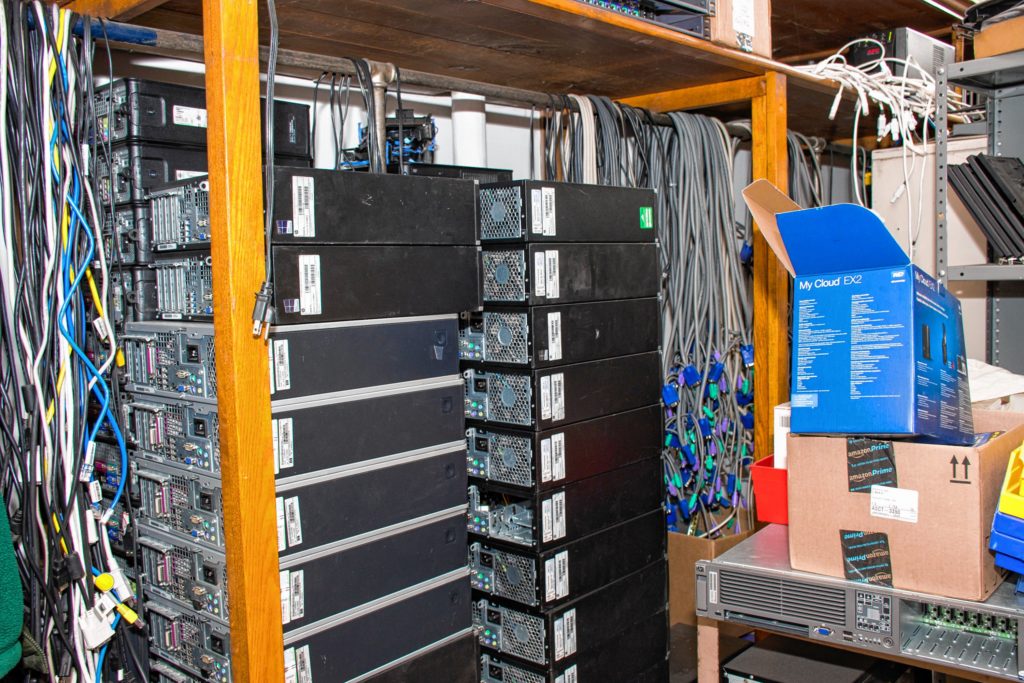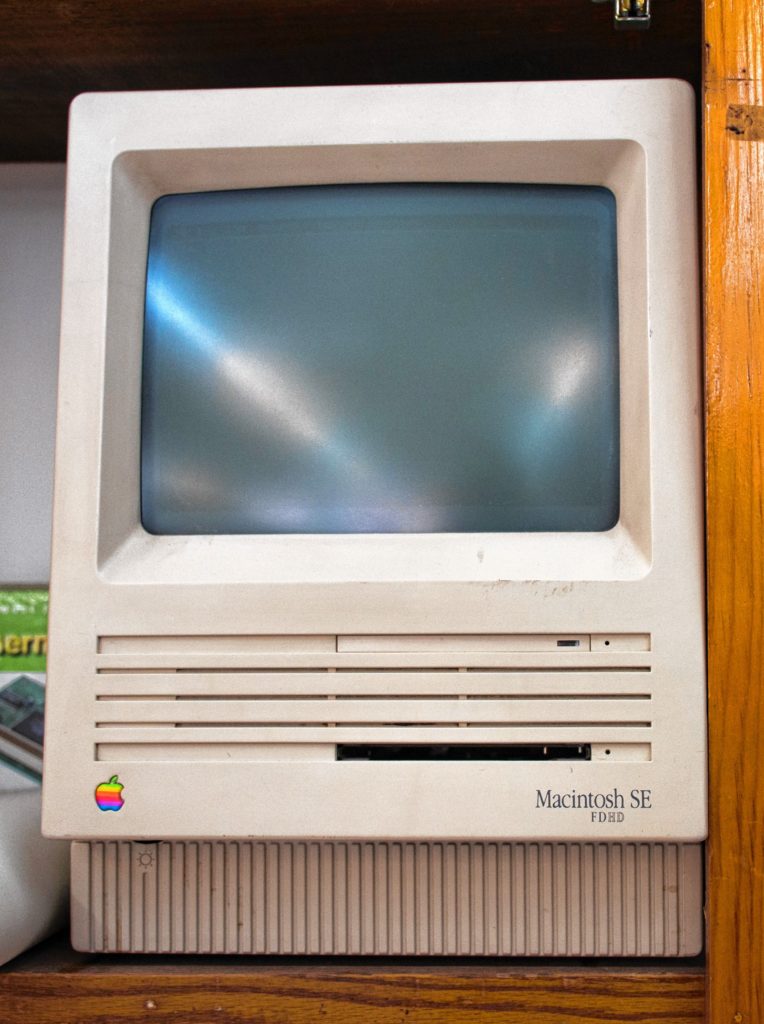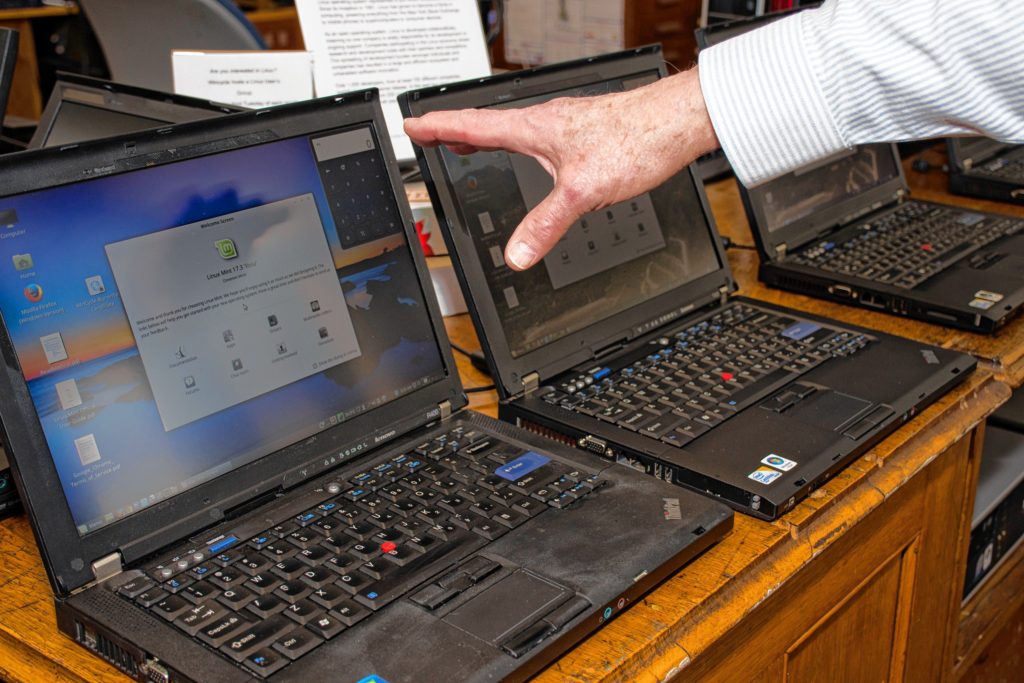 You don't find cathode ray tube televisions in stores anymore. Also called CRTs, these heavy electronic boxes have been replaced by flat-screen TVs and computer monitors.
That doesn't mean they've vanished. Drop by an electronic waste collection event in the Upper Valley, and you'll see them out in droves.
"We continue to be deluged by CRTs," said Lynn Rubinstein, executive director of the Northeast Recycling Council.
Electronic devices — which contain heavy metals and other dangerous pollutants — can have an impact on the waste stream long after they've reached obsolescence.
Despite difficulties getting the word out, experts say Vermont and New Hampshire are doing a good job of recycling "e-waste" — computers, monitors, VCR and DVD players, printers and tablets — which poses environmental challenges in both its creation and its disposal.
Getting rid of electronic devices is tricky because some of the stuff they're made from, such as lead, mercury or flame retardants, is bad for human health.
Modern landfills are lined to keep pollutants from seeping out into the ground or water, but it's still a concern, said Ham Gillett, the program and outreach director for the Greater Upper Valley Solid Waste Management District.
"All those toxic components are just leaching into the landfill," he said.
But the manufacture of electronic devices can be even more problematic. The mining and smelting of heavy metals that go into making electronics are, according to Rubinstein, "among the most environmentally damaging activities in the world."
So while it's good to keep e-waste out of landfills, recycling also means fewer electronic devices need to be made from raw materials. Still, people want new iPhones.
"We're generating enormous amounts of electronic waste," Gillett said. "And all of that waste contains some pretty nasty, toxic compounds in it."
In reaction to the growing problem of e-waste, about 25 states, including Vermont and New Hampshire, have rules regulating the disposal of electronic devices.
E-State of the States
Vermont's E-Cycles law took effect in 2011 and banned many types of e-waste from being thrown away. It also provided free recycling of computers, tablets, phones, TVs and printers for individuals, small businesses, schools and charities at transfer stations and other sites across the state.
Another category of e-waste, including game consoles, VCRs, DVD players and stereos, also are banned from the landfill but may incur a disposal cost.
"The current E-Cycles program is working really, really well," said Josh Kelly, materials management section chief for the Vermont Agency of Natural Resources.
"We have traditionally led the country in per-capita recycling of electronic items," he said.
To cover the costs of Vermont's E-Cycles program, electronic manufacturers pay a percentage of their in-state sales.
Perhaps the biggest barrier to increasing the e-waste recycling rate is public awareness.
"We are a tiny state, and yet it is really difficult to educate the public and get the word out," said Gillett, who still sees old TVs left with other trash at the end of people's driveways.
New Hampshire's e-waste law took effect in 2007, and it banned computers, TVs, tablets, phones, VCRs and DVD players from being thrown away. There's no statewide funding mechanism, so residents pay fees to their recycling hauler or local transfer station.
Because the Granite State's program isn't centralized, it's harder to track recycling rates, but Lebanon's solid waste manager Marc Morgan said they collect a good amount of e-waste.
"I don't think people realize when they throw something away, it's gone forever," Morgan said. "They can recycle a lot of electronics."
Morgan suggested that, as an alternative to recycling, people could pass along electronics using Craigslist or freecycle.org. But he warns against dumping e-waste on unsuspecting charities, "because (they) get stuck holding the bag in disposal fees."
Computer Recycling of Claremont
Earth Day is coming for Computer Recycling of Claremont, and owners Joyce and Ken Burke need to clear some space.
Their 1,500-square-foot Claremont warehouse is full of computer parts, office electronics — even a mass spectrometer. But on Earth Day, they're expecting a flood of e-waste from the special collection event they're running from April 17-22 at the Lebanon Co-op's parking lot.
At last year's event, they filled two tractor-trailers with e-waste. And though prices aren't what they used to be when the couple started out 10 years ago, the Burkes use their connections and experience to turn e-waste into profit.
"You'd be amazed at what you can sell out there," Ken Burke said. "When it comes to commodities, there are a lot of markets."
The Burkes, along with four part-time workers, collect computers and other e-waste from businesses and school districts, although they take computers free of charge from folks who bring them to their warehouse.
They leave regularly serviced collection boxes at some of their biggest clients' offices, and do special pickups for others. Either way, the computers and other e-waste all come back to the warehouse to be disassembled, sorted and sold.
Boxes the size of washing machines line the walls of the warehouse, some stacked on shelves three levels high. Computer cables fill one box — they're good for the copper wire contained inside. Sorted computer boards fill other boxes. There's a bit of gold, silver and copper on each board, and if you get enough of them together, they're worth something. They even collect the screws from the computers they disassemble.
"Everything we can make a dime on, we save," Ken Burke said.
There's a plastic crusher, a long workstation where equipment is disassembled, and a special machine that can smash a stack of hard drives in one go.
"We destroy all of (the hard drives) that come into the building," Joyce Burke said, citing concerns over data privacy. "We guarantee that to our customers."
Ken Burke got into the e-waste business by cruising garage sales and selling computer parts online. Soon he'd picked up a few regular clients, and school districts followed.
The Burkes feel like there's room for more recyclers out there.
"I'm not getting everything," Ken Burke said.
WinCycle
Even though its name sounds a lot like "recycle," WinCycle is not a recycler, said Mark Glassberg, the nonprofit's president.
It used to be in the recycling business, but today WinCycle is a computer refurbisher that sells PCs and Macs to businesses, nonprofits and individuals from its historic storefront on Main Street in Windsor.
WinCycle gets computers — mostly from large institutions, but some from individuals — and brings them up to speed so they can be reused.
"Disposable" is a dirty word at WinCycle. "Our contribution to the environment is to keep these machines working," Glassberg said.
On the PC side, most of what WinCycle refurbishes are "business-class" machines, which are more maintainable than what WinCycle's manager, Roger Ellison, calls "consumer-grade garbage."
Lenovo's ThinkPad laptops dominate WinCycle's PC inventory, and Ellison demonstrates why by putting a ThinkPad next to a newish "consumer-grade" laptop from a big-box store. The "business-class" ThinkPad is chunkier, but it's built to last, and upgrading the hard drive is a matter of removing a few screws.
The laptop from the big-box store, on the other hand, is already struggling to run the software it came with, but because of the way it's sealed and soldered together, it can't easily be upgraded.
"We don't need more (disposable) Bic lighters," Ellison said. "We need more stuff that can be fixed."
And fix things they do. In a setting whose high ceilings and worn wooden floors speak to the shop's department-store roots, WinCycle employees and volunteers carefully test each machine before selling it to the public.
Working on a dozen or more machines at a time, WinCyclers move from laptop to laptop, inspecting the plastic shell, blowing out dust, upgrading parts, and testing keys and ports. All hard drives are carefully wiped.
Finally, they run the computers through what Ellison jokingly calls a "cardiac stress test" — a five-hour endurance event to ensure the computer won't overheat or give out.
"Quality control is important," Glassberg said.
Although the store doesn't take in as many Macs as it does PCs, the Apple-brand computers are always fast sellers.
Dean Hare, who's in charge of Mac refurbishing, remembers selling 65 Apple laptops in 2½ months. "It's amazing, the passion," he said of people's love for Apple products. "You don't see that on the PC side."
Although WinCycle is a nonprofit, it doesn't receive state or grant funding. All of its budget comes from what it sells.
Glassberg said he hopes more small businesses and nonprofits will find their way to WinCycle for their affordable computing needs. He promises the store won't oversell them, and will lend its expertise if need be.
"This is a great place to shop because we like to educate the consumer," Glassberg said.
 Matt Golec, of Norwich, is a freelance writer and game designer. He can be reached at mattgolec@gmail.com.