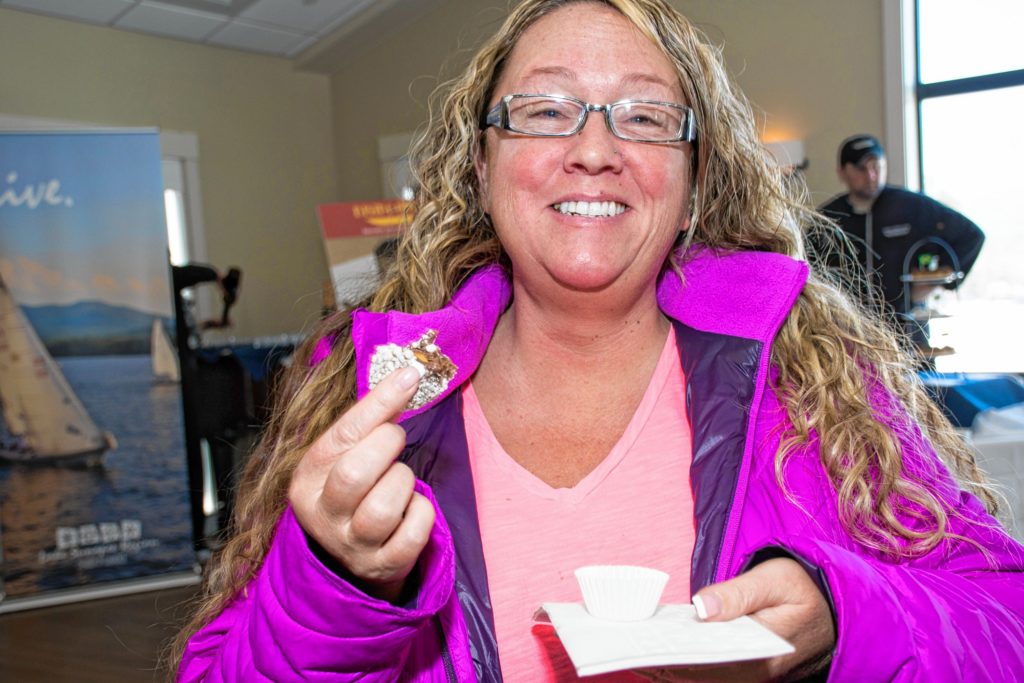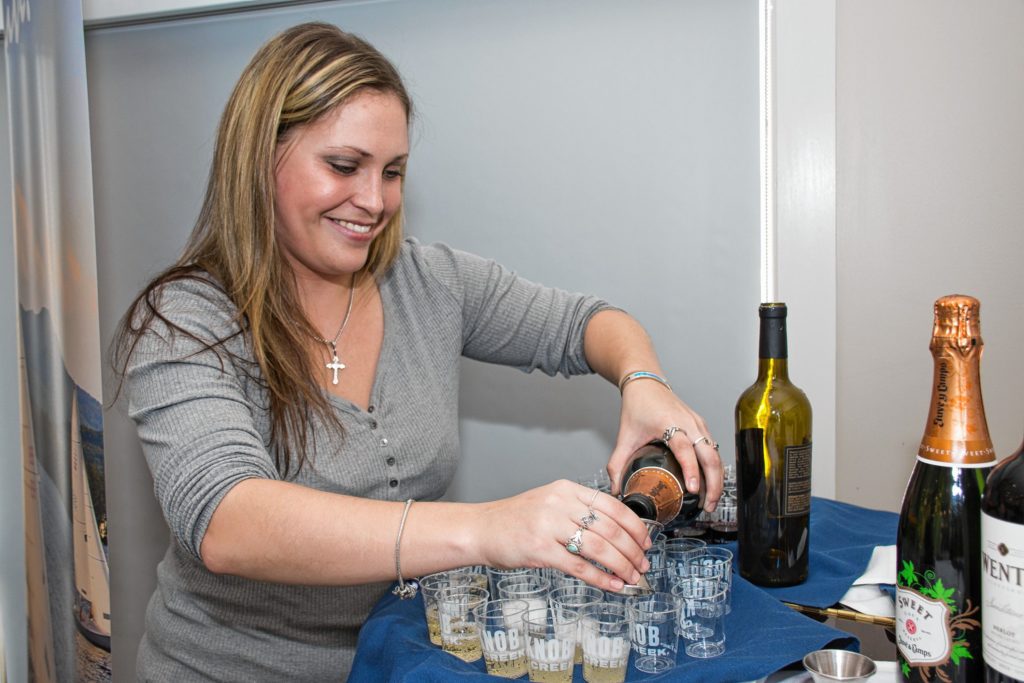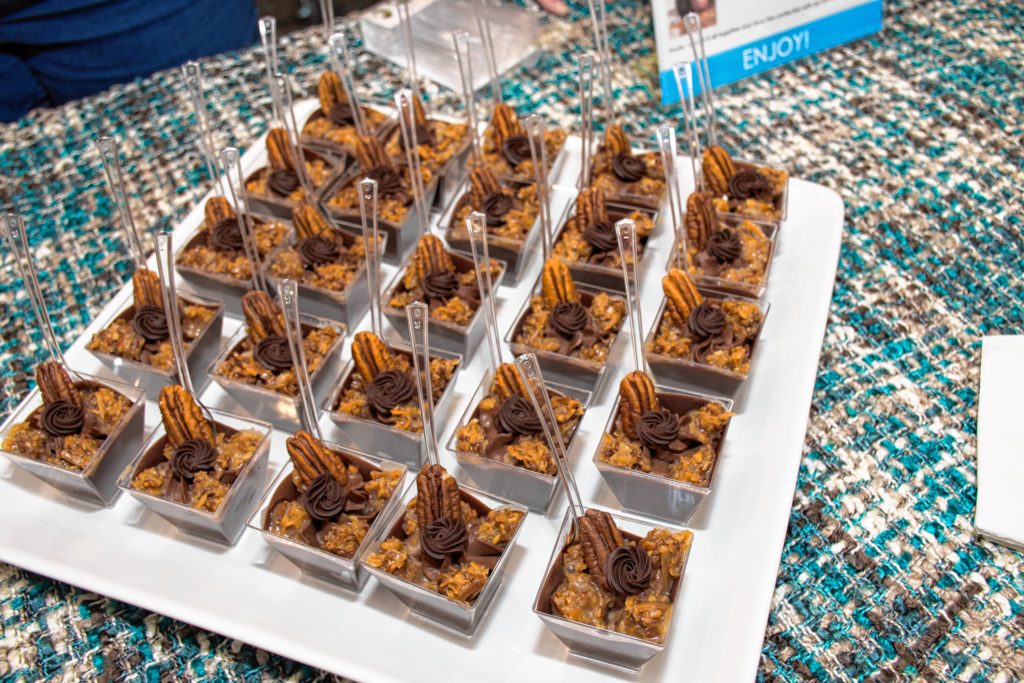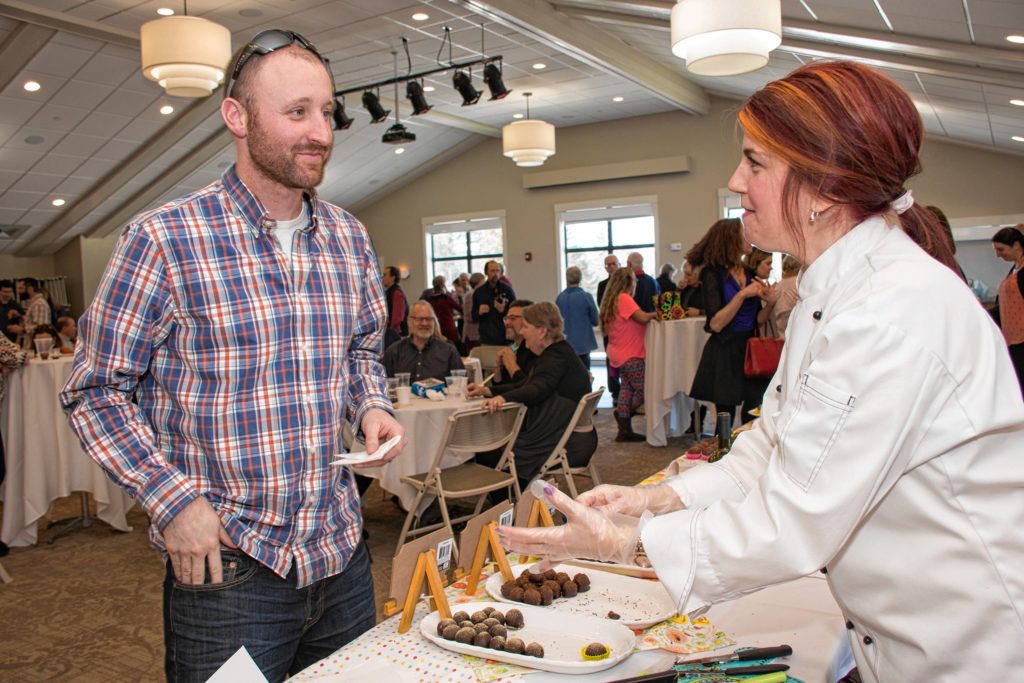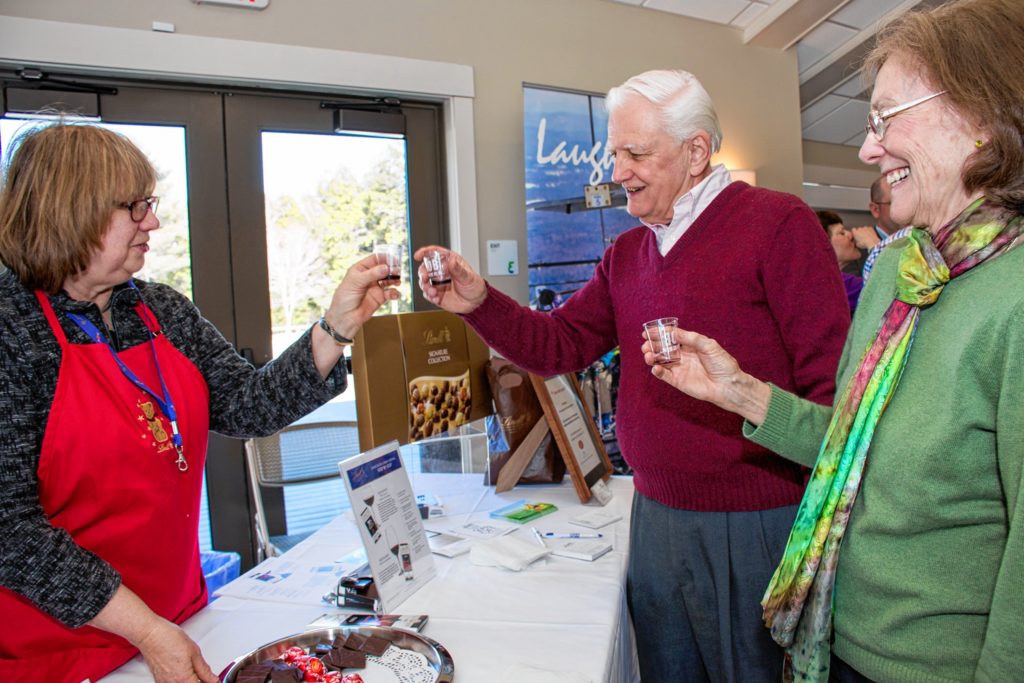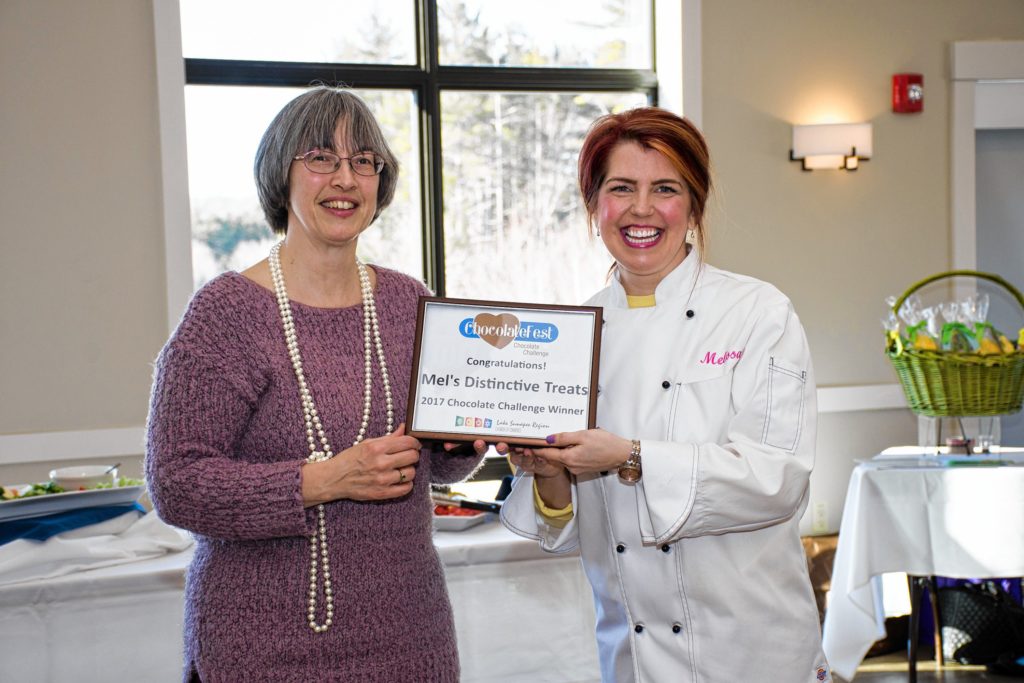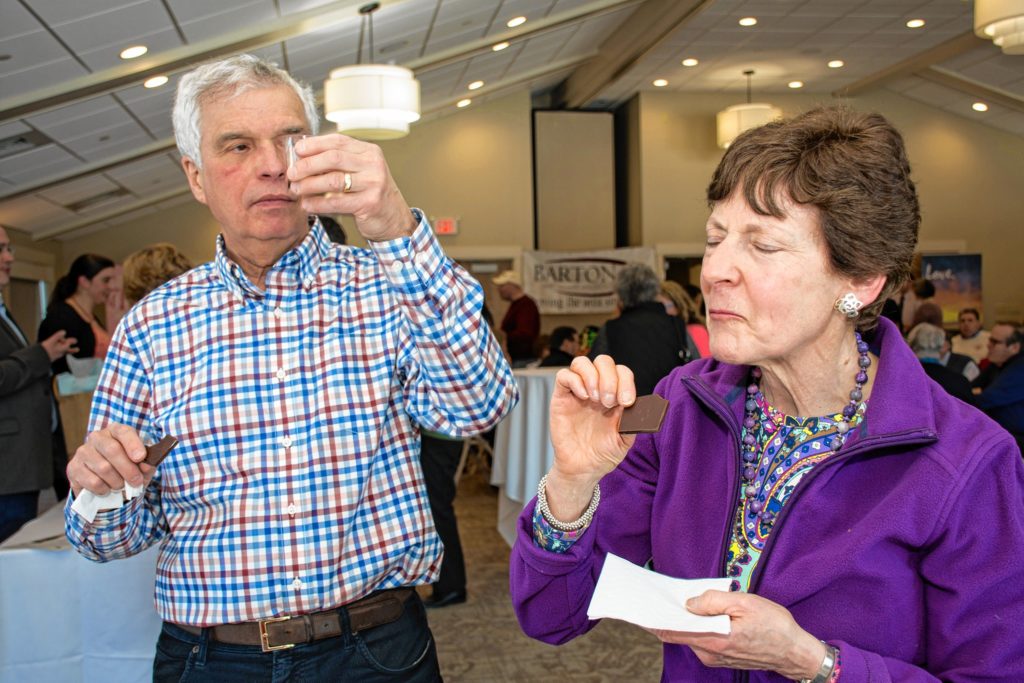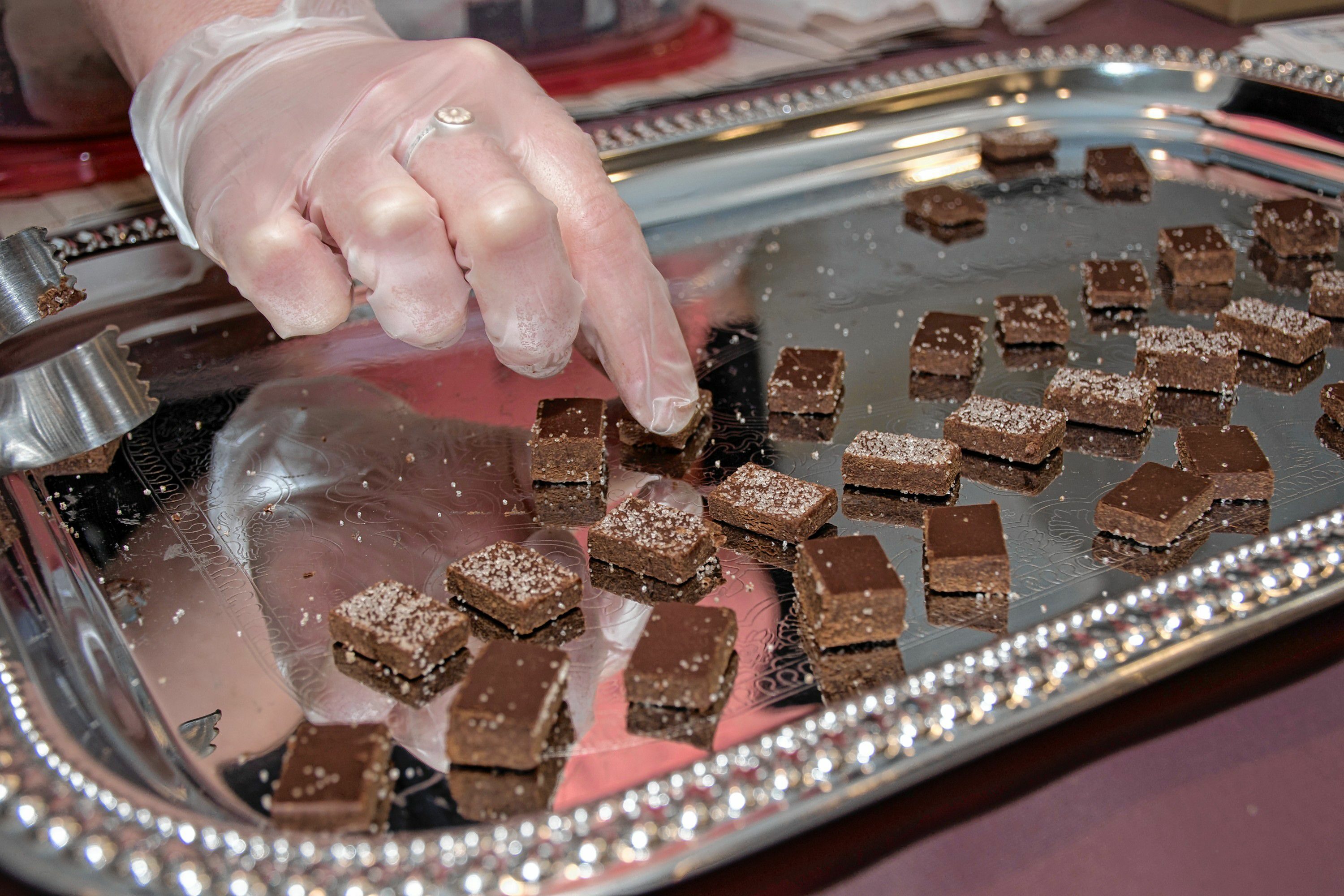 After a short hiatus, Lake Sunapee Region Chamber of Commerce's ChocolateFest returned this year — with a twist.
First held at Colby-Sawyer College, the 20-year-old fundraiser's popularity outgrew the New London venue and was moved to Mount Sunapee Resort, where it attracted more than 600 people. The event wasn't held in 2016, due to logistical challenges, but on March 19 it made a comeback at a new location, the Center at Eastman in Grantham, and a new vibe, as a more upscale, adults-only affair.
In the past, visitors would "rush through, eat chocolate and leave," said Lorie McClory, Eastman Community Association's chief marketing and communications officer. Not this time. "People were sitting at tables chit-chatting, hanging out and enjoying the afternoon," said McClory, who is also on the chamber's board of directors and co-chaired the festival committee.
About 70 people turned out to sample truffles, cheesecake, ice cream and, of course, chocolates. There was wine, chosen to pair with the sweets, and Eastman's Bistro Nouveau provided hors d'oeuvres. The competing vendors included four New Hampshire companies, with the people's choice award going to Mel's Distinctive Treats, a home-based business in Enfield. "That was very exciting for me," said owner Melissa Dombroski-Talbert, who offered three varieties of truffles — cinnamon pear, maple and black cherry.
— Aimee Caruso