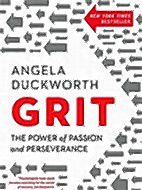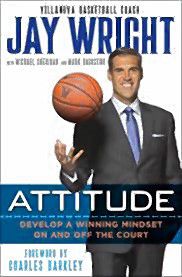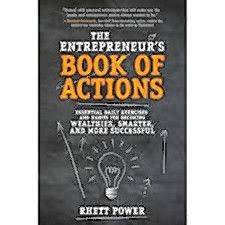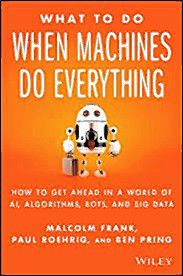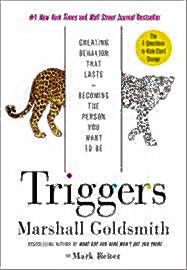 The top five business books the CEO can't put down, as compiled by 800CEOread.com:
1. Attitude: Develop a Winning Mindset On and Off the Court
By Jay Wright, Michael Sheridan and Mark Dagostino
In this behind-the-scenes look at the making of a champion, the coach of the Villanova University men's basketball team shares his competitive and cooperative philosophy along with lessons from his coaching career and the story of his personal road to success. The product of a lifetime's worth of championship-level preparation, this book will help those looking to build a team, achieve a goal or nurture a winning culture.
2. What to Do When Machines Do Everything: How to Get Ahead in a World of AI, Algorithms, Bots, and Big Data
By Malcolm Frank, Ben Pring and Paul Roehrig
The digital world is already transforming how we work, live, and shop, how we are governed and entertained, and how we manage our money, health, security, and relationships. Don't let your business — or your career — get left behind. This book is a guidebook to succeeding in the next generation of the digital economy and your strategic roadmap to a future full of possibility and success. Or peril.
3. Grit: The Power of Passion and Perseverance
By Angela Duckworth
In Angela Duckworth's view, the adage that only practice makes perfect is not only true, it is inexorable. Indeed, the secret to achievement is not talent or genius, says Duckworth, but pure persistence, what she calls "grit." Through interviews with some of the world's highest achievers, historical anecdotes and insights gleaned from modern experiments in peak performance, Duckworth reveals that the ability to persevere is perhaps the greatest talent of all.
4. Triggers: Creating Behavior That Lasts — Becoming the Person You Want to Be
By Marshall Goldsmith and Mark Reiter
Goldsmith's most powerful and insightful book yet. Filled with revealing and illuminating stories from his work with some of the most successful chief executives and power brokers in the business world, Goldsmith shows how we can overcome the trigger points in our lives and enact meaningful and lasting change. He offers a personal playbook on how to achieve change in our lives, make it stick, and become the person we want to be.
5. The Entrepreneurs Book of Actions: Essential Daily Exercises and Habits for Becoming Wealthier, Smarter, and More Successful
By Rhett Power
Power is co-founder of Wild Creations, a startup toy company that was named one of Inc. Magazine's fastest growing U.S. companies. A member of the State Department's International Speakers Program, he travels the globe speaking about entrepreneurship, leadership, and management. His new book will provide the direction you need to make the best use of your time, energy and creativity. It's not a quick fix. It's work. But it's manageable, it's proven effective and it will pay off big.