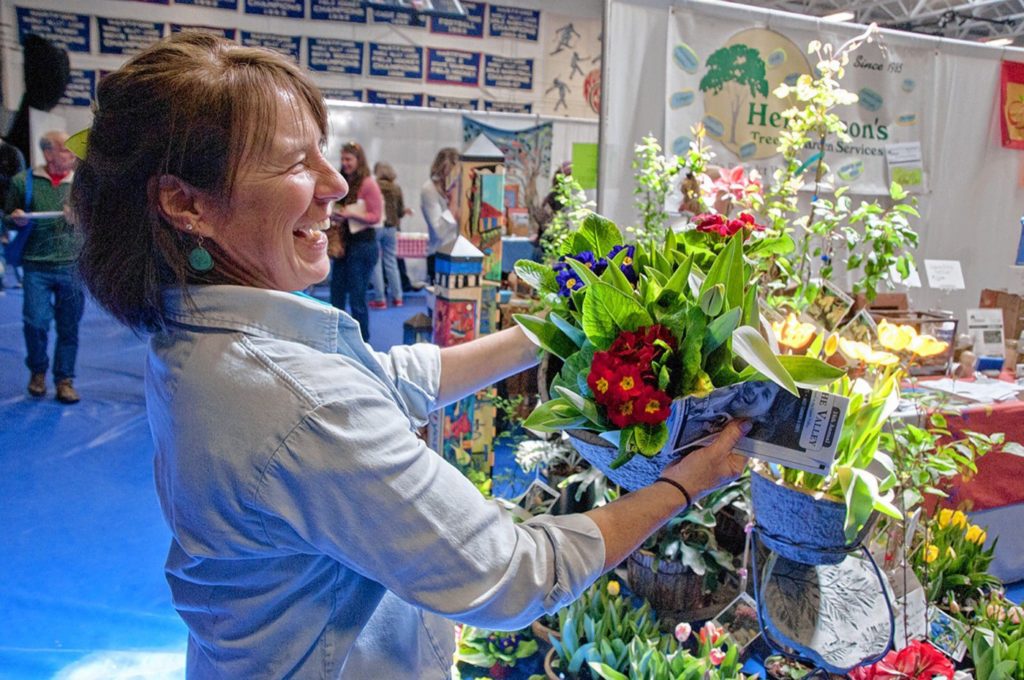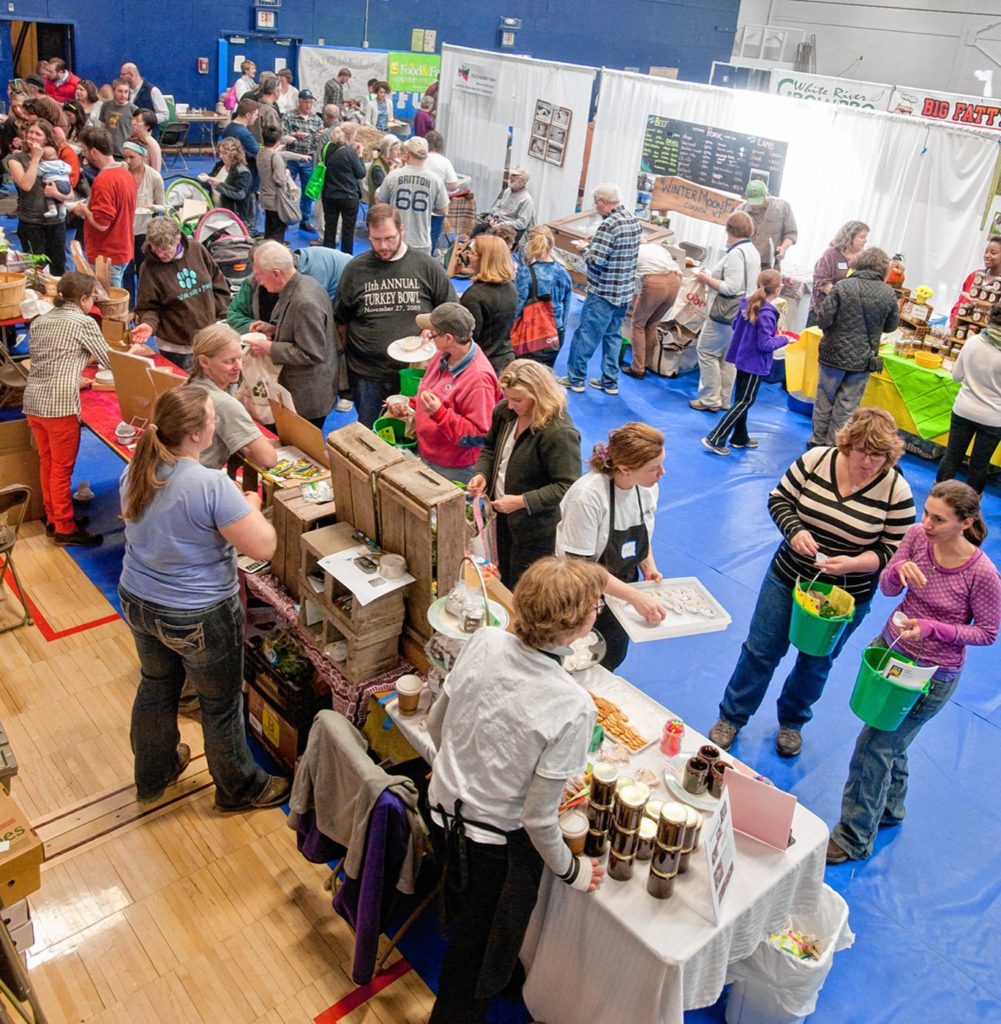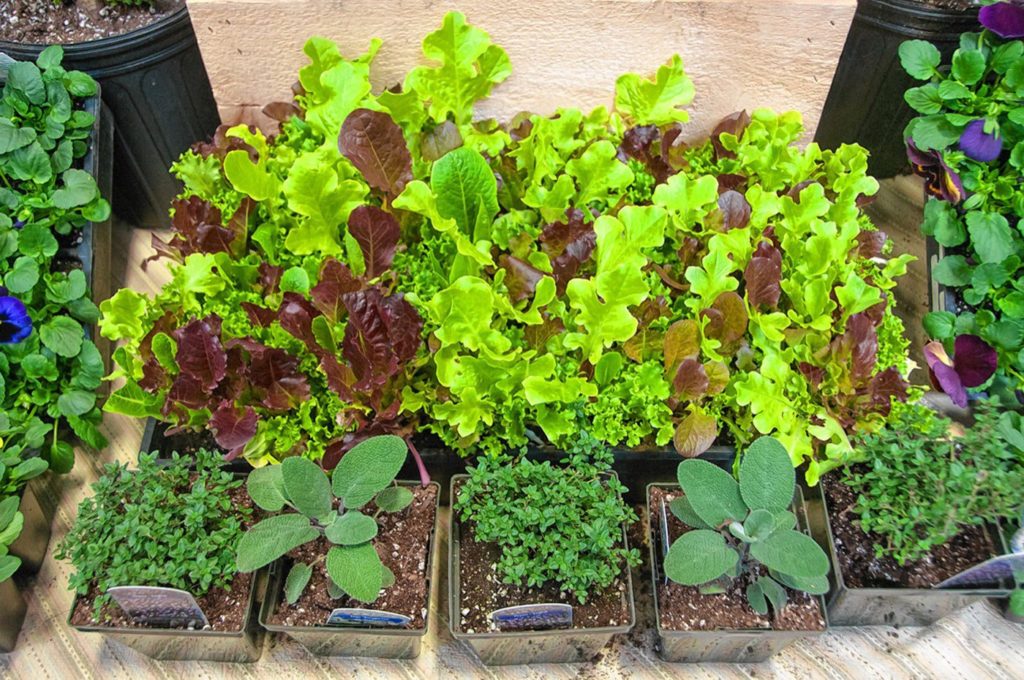 "We showed up in Fairlee in 2013 and barely had a farm," said Danielle Allen of Root 5 Farm, recalling the winter when she and her partner, Ben Dana, arrived in the Upper Valley after purchasing the former Your Farm on Route 5.
"Right off, I heard about Flavors of the Valley. It was a way to introduce ourselves, meet our new community and be out there. We met all the other vendors, as well, to start to introduce ourselves to other farmers and other food producers in the region," Allen said.
Allen and Dana have brought their products to Flavors of the Valley every spring since that first year, and they will be in the Hartford High School gym again on April 9 for Flavors 2017, with winter carrots, winter greens, and small-batch sauerkraut made from their own cabbage.
"We're on a mission to try to teach more people about what we do and why we do it, and there is so much room for that in this little valley. We're never not going to go to Flavors!" Allen said.
The White River Junction-based nonprofit Vital Communities hosts Flavors of the Valley to provide a shared promotional venue for farms and farm-based businesses.
Flavors 2017 will be the 16th time Vital Communities has brought farmers and consumers together to celebrate the tastes of spring. The need for face-to-face connections to spread the word about delicious Upper Valley products has changed over 16 years, but it certainly hasn't diminished.
The Upper Valley's small producers who sell directly to their customers don't have giant advertising budgets, marketing teams or statewide brand recognition. In Root 5 Farm's case, it's just two people, along with seasonal staff, who grow the product and harvest, wash, pack and deliver it, as well as plan the season and crunch the numbers.
Of course, there's no point in growing something you can't sell, so somewhere in their busy days, small farmers have to make time to market their products.
Low- or no-cost market exposure that links a farm to its community and provides an opportunity for consumers to taste fresh, delicious foods and hear the stories behind them is key to local farm business growth.
McNamara Dairy is best known for its milk, bottled on the farm in Plainfield and omnipresent in coolers at grocers large and small. Five third-generation McNamaras, ages 26 to 34, have decided to stay on at the farm, bringing on new business enterprises like Mac's Maple and Mac's Happy Hens.
With expansion comes the need to spread the word.
Liz McNamara, a member of the third generation, said educating people about farming in general is an important part of promoting their farm in particular.
"Because a lot of people don't know where stuff comes from, the education piece is a huge part of it," McNamara said. "I taught high school in southern New Hampshire. At one point a teacher came in to my classroom and said, 'Liz, you've got to come here for a second. This girl thinks the milk or the vegetables from a grocery store come from out back.' From out back of the store! That was fairly eye-opening for me. We're talking about 17- or 18-year-olds — high school kids who are legitimately close to being adults. I've had a person ask about the chocolate cow!"
Joint promotional events such as Flavors of the Valley, where the focus is on exploring and tasting rather than checking off a shopping list, allow opportunities for conversations — even about chocolate cows and carrots from behind the grocery store.
McNamara attended Flavors for the first time in 2016 with a large display and captivating samples of maple products.
"Flavors is a good atmosphere to talk to people. People who are coming really want to know about local places. Most people know McNamara Dairy, but they don't know all the things our family does. It absolutely benefited us," she said.
Considering all the hats a small farmer wears, it's a wonder that the local food movement, as it is now called, has succeeded to the extent it has. And it has succeeded in the Twin States: Vermont and New Hampshire are No. 1 and No. 5, respectively, on the 2016 Locavore Index, a national ranking compiled by the Brattleboro-based nonprofit food advocacy organization Strolling of the Heifers. The ranking is based on the number of farmers markets, community supported agriculture programs, farm stands and farm-to-school sales in the states.
"I don't think, per capita, you can do any better in the country than the Upper Valley, with the support of consumers and the choices from farmers," said Janet Taylor, owner of Crossroad Farm in Fairlee.
Taylor noted the historical role Flavors of the Valley has played in the rebirth of small farms in the Upper Valley.
"The Valley Food & Farm program (of Vital Communities) was in the vanguard of creating support for local agriculture," she said. "When (former first lady) Michelle Obama came along, that was already happening here in the Upper Valley, in large part because of Vital Communities. I think that Flavors has a pretty big impact on supporting local agriculture and continuing that tradition."
Becka Warren is part of the Valley Food & Farm team at Vital Communities, an Upper Valley nonprofit that brings together citizens, organizations and municipalities to take on critical regional issues. She can be reached at becka@vitalcommunities.org.