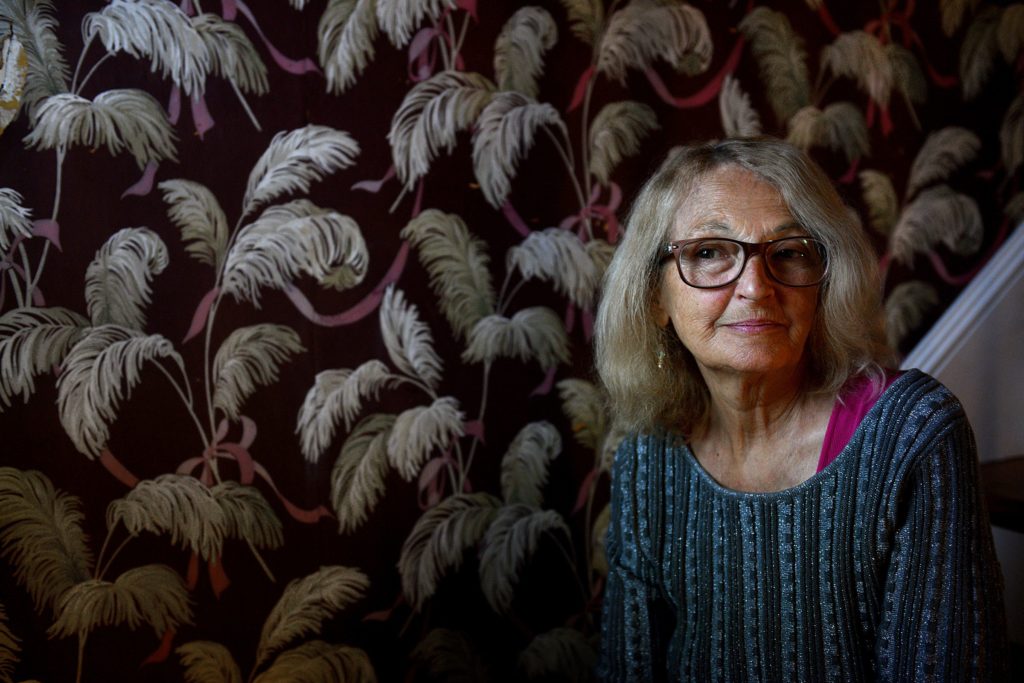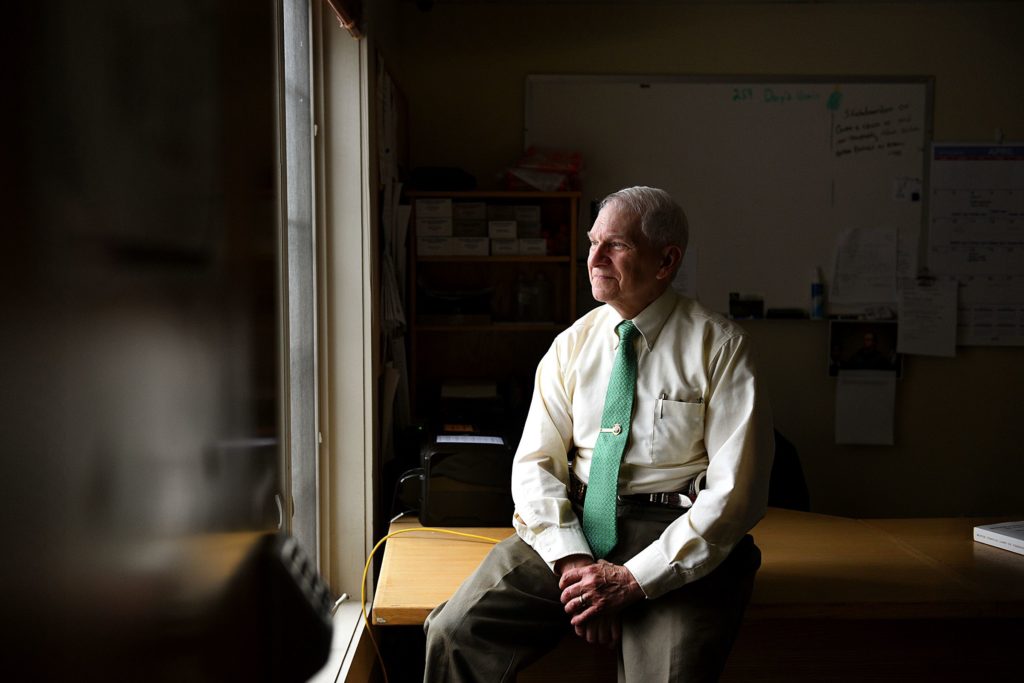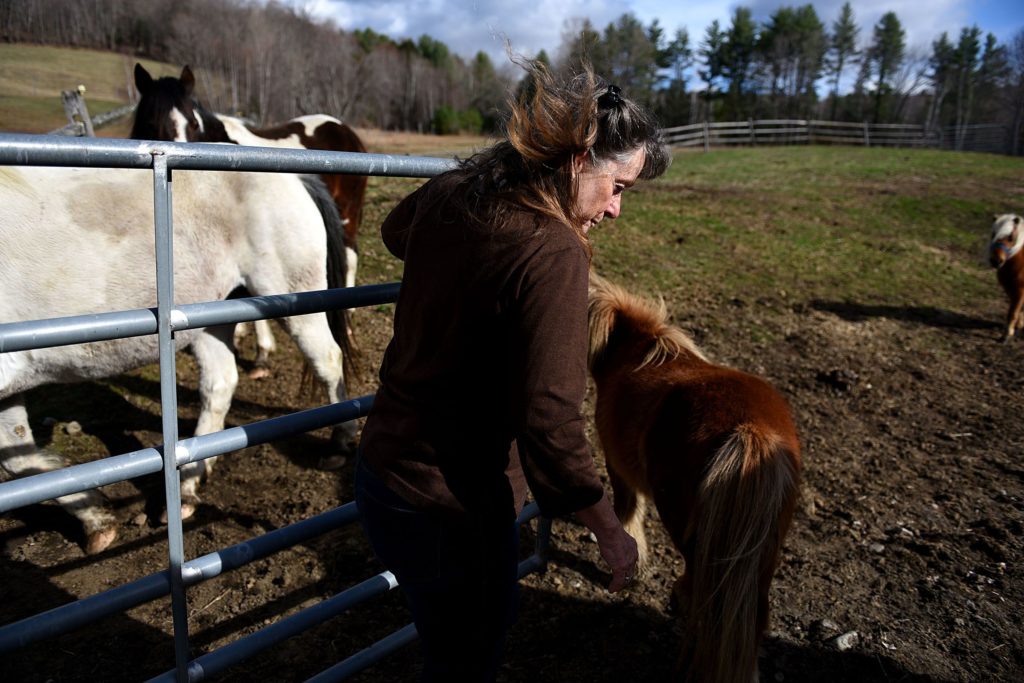 They want your money.
They go phishing for your personal information and "spoof" your caller ID. They infect your computer or your smartphone with malware. They promise you riches and threaten you with jail. They'll do anything they can  to get their hands on your money, your credit card numbers or your bank account information. They're costing Americans billions, and the people and businesses of the Upper Valley are not immune to their deceitful ways.  They're scammers, and they want you to be their next victim.
* * *
The 1-800 number belonged to Dish Network, according to the caller ID. But a few minutes after she picked up the phone, Kathy Williams became suspicious.
The caller, a man claiming to be a technician from the satellite service company, said Williams and her husband, David, would have their services turned off in about four days if they didn't pay $150.
The man gave an incorrect address for their Thetford home, which should have been a red flag, Williams said. But he knew their email address. And he was insistent.
"You can see we're calling from Dish," Williams recalled the man saying, and he wanted a credit card number. Kathy Williams asked why he couldn't simply charge their Dish account. But he kept pushing.
Fortunately, Williams refused to hand over their credit card information.
"We wanted proof," she said, and the email confirmation the caller promised never materialized.
After hanging up, the couple contacted Dish about the incident. A customer service representative said it was a scam and suggested they change their email address.
So far so good. Since that morning in January, they haven't received any such calls.
The Many Ways of the Scammer
By trusting their instincts, the Williamses avoided falling prey to caller ID "spoofing," a common technique that allows scammers to disguise their real identity and phone number to appear to be calling from a legitimate business, such as a utility company, or a government agency, such as the IRS.
But millions of others aren't so lucky.
A poll by the Rochester, N.Y.-based market research firm Harris Interactive estimated that, in 2015, phone scams alone cost Americans $7.4 billion. And, like anywhere else, Upper Valley residents and businesses receive their share of scam attempts, which also come through regular mail, email, social media accounts and, sometimes, personal visits.
Some scammers demand money outright, and accompany the demand with threats. Others want money to be wired to them, or want the victim to send them prepaid gift or debit cards. Others involve bogus checks or phony sweepstakes or lotteries. Others try to impersonate a friend or loved one in trouble who needs money right away. Still others, in what are known as "phishing" scams, try to trick people into providing their bank or credit card account numbers, Social Security numbers, passwords or other personal financial information.
Upper Valley police departments have heard from residents and businesses about all of them.
Woodstock Police Department Cpl. Jim Otranto said the scam attempts come in waves. Last fall brought a "rash" of bogus calls, mostly claims that residents owed money to the IRS, he said. He's also heard from people who've been threatened by callers who say they're from a local sheriff's department and demand payment for some infraction or another. Others have been notified that they've won large sums of money — they just need to send "closing fees" that can total hundreds, or even thousands, of dollars.
The notorious "grandparent scam" also has popped up locally. That's when someone impersonating a grandchild claims he or she is in trouble and in urgent need of money.
In one case, Otranto said, a young caller who sounded like a resident couple's grandson said he'd been arrested in Canada. Could they send money to Mexico City? It would then be forwarded to Canada. The grandparents fell for it and sent funds via Western Union, Otranto said. Fortunately, they quickly realized they'd been had and were able to cancel the payment.
Otranto's attempts to track down scammers are often met with perpetual busy signals. The numbers the scammers call from are "nonexistent" virtual phone lines, he said. An internet phone line can be set up to mask the origin of calls, generating fake numbers that make it look like they're coming from all over country.
In March, Peggy and Todd Allen, of Hartford, narrowly escaped losing a good sum of money in a check scam, when what initially looked like a straightforward query about renting an apartment on their sheep farm devolved into a tangle of deceitful emails.
The would-be renter, who used the name "Lynn Pringle," sent a check for nearly $2,000 more than the actual rental fees and then asked the Allens to overnight the remainder back to her. The Allens deposited the check, which arrived in a strange, oversized envelope. A few days later, when the check appeared to be sound, they returned the difference.
Sure enough, that day, the check sent by "Pringle" bounced, Todd Allen said. They rushed to cancel the payment and wound up losing just $36.70 — $23.75 in delivery fees and $12.95 to intercept the package.
Looking back, the couple saw the clues, such as "Pringle's" request to wire the funds or send a cashier's check or money order, which they refused. "We weren't paying close attention to exactly what she was writing," Todd Allen said.
But knowledge is power. When a similar email arrived in April, the couple ignored it. And while they previously had allowed renters to pay by check, in the future they'll probably lean more toward requiring PayPal or a credit card, Allen said.
The Tax Scam
IRS and utility bill scams are commonly reported around the country, and in the Upper Valley.
Last year, the Vermont Attorney General's Office received 7,364 reports of scams, an increase of about 25 percent over 2015's reports. More than half involved IRS scams, with callers claiming to represent government agencies, such as the IRS or the Department of Legal Affairs for the U.S. Treasury.
In many cases, the scammers have done their homework. They may give fake names and bogus identification badge numbers, and generally use caller ID spoofing to make it look like the IRS is calling, according to that agency's website.
"They may know a lot about their targets," the IRS warns.
Callers tell prospective victims that they owe money to the IRS and must pay immediately through a pre-loaded debit card or wire transfer. Or, they may tell victims they have a refund due, in an attempt to trick them into sharing private information, the website said. They may threaten arrest, deportation or suspension of a business or driver's license, and "in many cases, the caller becomes hostile and insulting."
Sadly, the aggressive approach is effective.
Since October 2013, more than 6,700 Americans have fallen victim to tax scams, losing a total of $38 million, according to the U.S. Treasury Inspector General for Tax Administration.
The Utility Scam
In the past several months, the Lebanon and Hanover police departments each issued warnings about scammers posing as representatives of utility companies. Callers claim the residential or business account is overdue and they threaten to have the power shut off unless a payment is made immediately. The scammers often tell people to buy gift cards or prepaid debit cards and provide the PINs to make payment.
In November, three Vermont power companies issued a joint statement warning customers that utility scams were on the rise. According to the statement, one business customer was so distraught after receiving such a call that he ran into a Green Mountain Power office "alarmed that his restaurant might be disconnected while serving lunch."
Often, a scammer will call the utility customer over the weekend and say a payment must be made right away or else the power will be shut off, said John Shore, spokesman for Liberty Utilities.
"It's not our typical business model to go to the house or say to a customer, 'We're going to shut off your power' (right now) if you don't pay us," he said.
And, like most other legitimate businesses, utilities never require customers to use a prepaid card to make a payment.
In some cases, scammers target specific types of businesses. In April, the New Hampshire Attorney General's Office issued a warning to nail salon owners about a phishing scam in which the caller pretends to be from the state Board of Barbering, Cosmetology and Esthetics and asks for credit card information in order to perform a mandated inspection.
The board does not charge a fee for inspections.
Who Would Fall for That?
Yet despite public warnings, scams continue to claim victims. In 2015, about 11 percent of Americans lost money in phone scams, averaging $274 per victim, according to the Harris Poll. Area police say they regularly hear from people who have been duped.
Scammers are persistent, "very convincing," and sometimes threatening, Otranto said. "A lot of people fall for the threats."
And they hit people where they're vulnerable.
In addition to strong-arm tactics, scams often share a common strategy: putting people in fear for either a loved one or property, Otranto said. Certain schemes, such as the grandparent scam, are aimed at senior citizens. "Somehow they can identify the older folks and they target them," he said.
Unfortunately, the elderly often have what scammers are looking for: money and loneliness, said Brandon Garod, the attorney with New Hampshire's Elder Abuse and Exploitation Unit. "Many of them have lost their life partner and find themselves alone in the world," which can make them vulnerable, welcoming phone calls from both people they know and strangers.
In some cases, their mental faculties may not be as strong as they once were, said Garod, who tells people to be suspicious any time someone asks for funds on the phone or online. Until you're "100 percent sure" about where it's going, do not send any money.
Nonetheless, seniors aren't always the hardest hit. When it comes to phone scams, that distressing designation belongs to millennials. And men.
According to the Harris Poll, men were twice as likely to report losing money in a phone scam as women, and people between the ages of 18-34 were the most likely to report being scammed. Nearly three quarters of victims said they'd been scammed via cellphone.
While seniors may be more socially isolated, lonely, disenfranchised people of any age can become prey, because they just want human contact, said Lori Fortini, program leader with the Dartmouth-Hitchcock Aging Resource Center. And people who are isolated may not be aware of scams. That's why having a social network is a good defense.
Friends give you someone to check in with, Fortini said, someone who will say, "Don't fall for that."
Urgency, Threats Are a Tipoff
Urgency is a key element in most scams. The check must be sent today, the overdue bill paid immediately. But consumers can push back.
"If someone you don't know calls or emails you, stop, verify and report it," Vermont Attorney General T.J. Donovan said in the alert about increasing scam activity. "Don't give out your personal financial information, and don't be fooled."
When a caller claims he's from a specific company, Otranto recommends getting his name and calling that company to confirm. "If they refuse to give a name, just hang up on them," he said.
If the caller persists, Otranto suggests ignoring or blocking his calls, and, if possible, giving the police his name and phone number.
And threats are a tipoff.
No reputable company is going to threaten its customers, he said. "Aggression is usually a red flag. Tell them you're going to call the police, or to see (your) lawyer," he said.
The Lebanon Police Department gets calls from residents about scams every week, but Police Chief Richard Mello said he thinks those reports represent just a small fraction of incidents.
Whether it's a pop-up message on their computer warning of a virus or a text message on their smartphone promising a gift in exchange for personal information, tech-savvy people usually recognize a scam and ignore it and don't even call the police, Mello said.
Victims, however, fall for the ruse and can end up buying worthless — or even destructive — software, according to the Federal Trade Commission. They may be persuaded to allow remote access to their computer, enabling the scammers to make changes that could leave the computer vulnerable. They may click on a link in the text message that installs "malware" — malicious software — that collects information from the phone that can be sold to identity thieves.
With many scams originating from overseas — the vast majority request wire transfers — tracking down the culprits is difficult, he said. Still, it's helpful to hear from people who are affected.
"We do use that information," Mello said. The department shares reports with other agencies and, especially with newer scams, issues statements warning people to "be cautious, be aware."
With scams so prevalent, many organizations maintain their own webpages dedicated to cautioning customers.
The IRS website says the agency will never demand immediate payment using a specific method, such as a prepaid debit card, gift card or wire transfer, and it won't ask for credit or debit card numbers over the phone. Also, it won't threaten to have someone arrested immediately for not paying, or demand that someone pay taxes without giving them a chance to question or appeal the amount.
Utility companies offer similar warnings. If customers are at all apprehensive about someone who is demanding a payment, they should either hang up or close the door on the person and call the company, said Shore, the Liberty Utilities spokesman. "We could verify if the account is in good standing or in collections."
All that said, customers should be on the lookout for the next big hoax.
Scammers "are so creative," Otranto said. "It's never-ending."
VALLEY NEWS staff writer Aimee Caruso can be reached at acaruso@vnews.com or 603-727-3210.