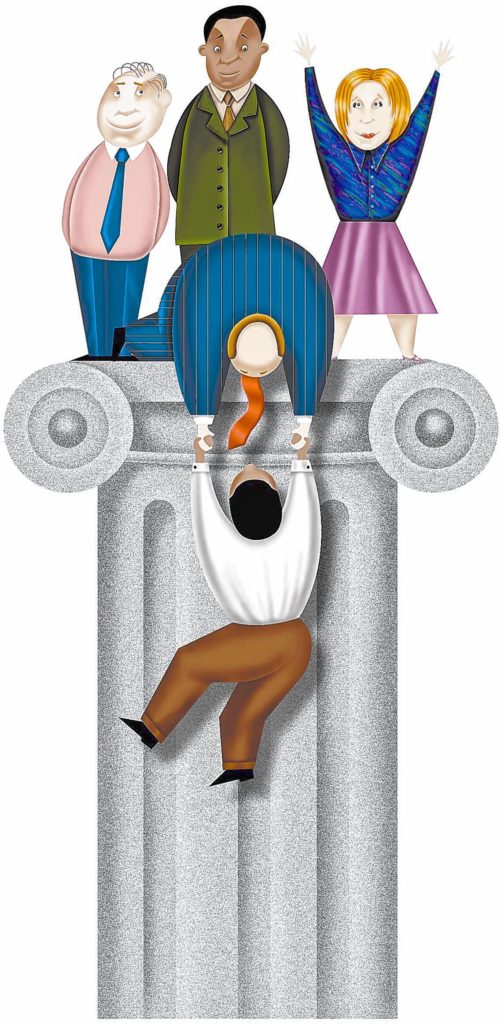 Welcoming new employees to their new position seems like a simple thing to do. But as the saying goes, you have only one chance to make a first impression.
With professionalism, collegiality, expertise and — above all — integrity, this is the moment to shine. Job applicants are aware of this unique opportunity, and they try to do their best at an interview. They want to have a positive impact on an employer and get hired.
But what about employers? Well, they have a one-time chance, too, and they must act on that. New employees enter their workplace with a clean slate. And just as employers don't want to make a bad hire, employees don't want to feel that they've made a bad job decision.
Onboarding (also known as new hire orientation) is one of the most important components of an employee's success at an organization. At best, onboarding is an opportunity for a company to market itself, share its vision, define expectations and provide an energizing welcome to new members of its team. At worst, onboarding is simply a rote, process-driven formality.
The goal should always be that, each day, new employees go home excited about what they have learned and who they met, and feel confident that they have made a great decision by joining the company.
Onboarding takes time and isn't always accomplished in a day, but rather is done in layers and over several months. The process is much more than signing the required paperwork on the first day.
In fact, more and more businesses today are using onboarding software to start the process before an employee's first day. This gets the "administrivia" done so the real onboarding can take place when the new employee arrives for work.
Everyone at the company takes a role in onboarding — from co-workers to supervisors, human resources to executives. It is a team sport — you use all your resources! — and it can have a lasting effect. A positive onboarding experience is proven to provide greater productivity, lead to higher retention and create long-term loyalty.
A robust onboarding program consists of three crucial components: education, motivation and responsibility.
Let's take a look at each of these in more detail.
Education
First and foremost, employees should know some basics about their new employer's history, products and organizational structure. What are the company's internal and external visions? What are the short-term and long-term goals?
A company should assess the different training needs of new employees when doing orientation. Is this a person with limited work experience? Is it a person starting his or her first real job in a new work environment? Is it an existing employee in a new position? Is the person new to supervision?
Following up with employees during and after onboarding is key.
Motivation
Beyond compensation and benefits, it is important to demonstrate why this is a great place to work. What is the company's commitment to staff? What is its sense of community involvement? Reaffirm that the company offers opportunities for success and career advancement.
Managers are key to guiding the success of new employees, helping them adjust to the culture, and explaining and demonstrating the mission, vision and values of the company.
Responsibility
What do you expect of your employees? Of course, quality of work, deadline focus, and cost-effectiveness are universal job requirements. But it can't be stressed enough that ethics and an environment of respect are at the core of your business.
Employees want a clear picture of what is expected from them and they need feedback by way of more direction, input or coaching. It is important to recognize, adapt and support new employees' needs.
Actions speak louder than words in onboarding. An investment in a quality onboarding experience pays dividends in a committed workforce. And we all know the cost — in money and time — of replacing and hiring employees. Onboarding programs should inspire and engage employees from day one. They can play a significant part in strategies for recruiting and retaining talent. Ideally, onboarding should be a memorable experience both for employees and for employers.
James T. Buger has a background in the creative economy, corporate sector, and academia as an HR generalist, employee communications manager, and HR communications adviser. His website is http://www.jamestburger.com.
Beverly Widger is the senior vice president of human resources at Mascoma Savings Bank. She holds the Senior Certified Professional designation from the Society for Human Resource Management and the Senior Professional in Human Resources certification. She is the former president of the River Valley Humane Resource Association, former director of the SHRM Vermont State Council, and is co-chairwoman of the Upper Valley Business and Education Partnership.