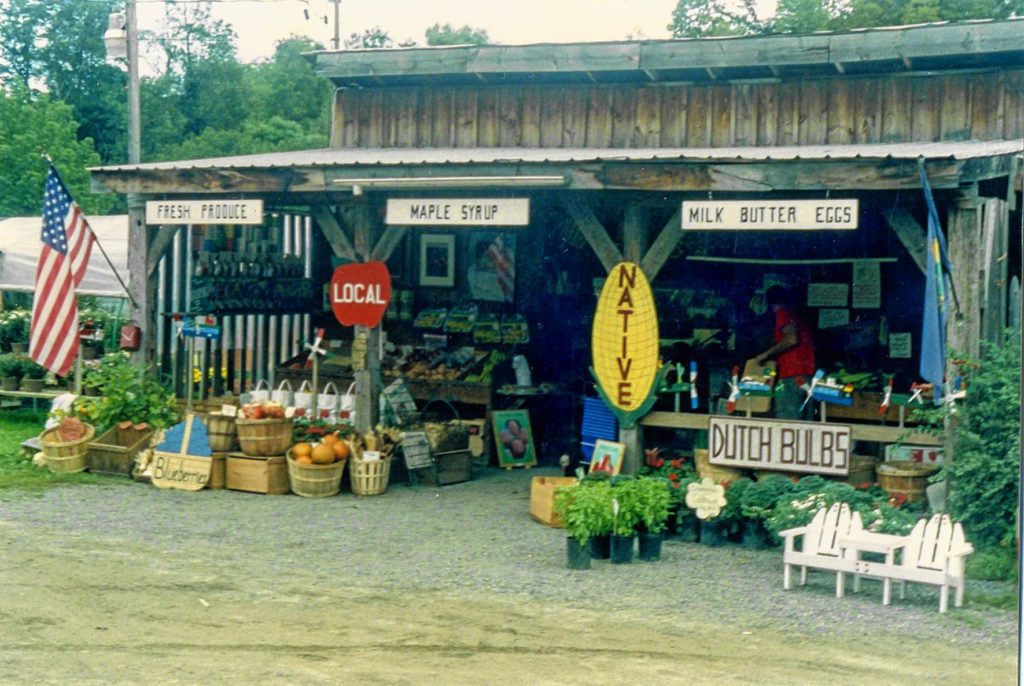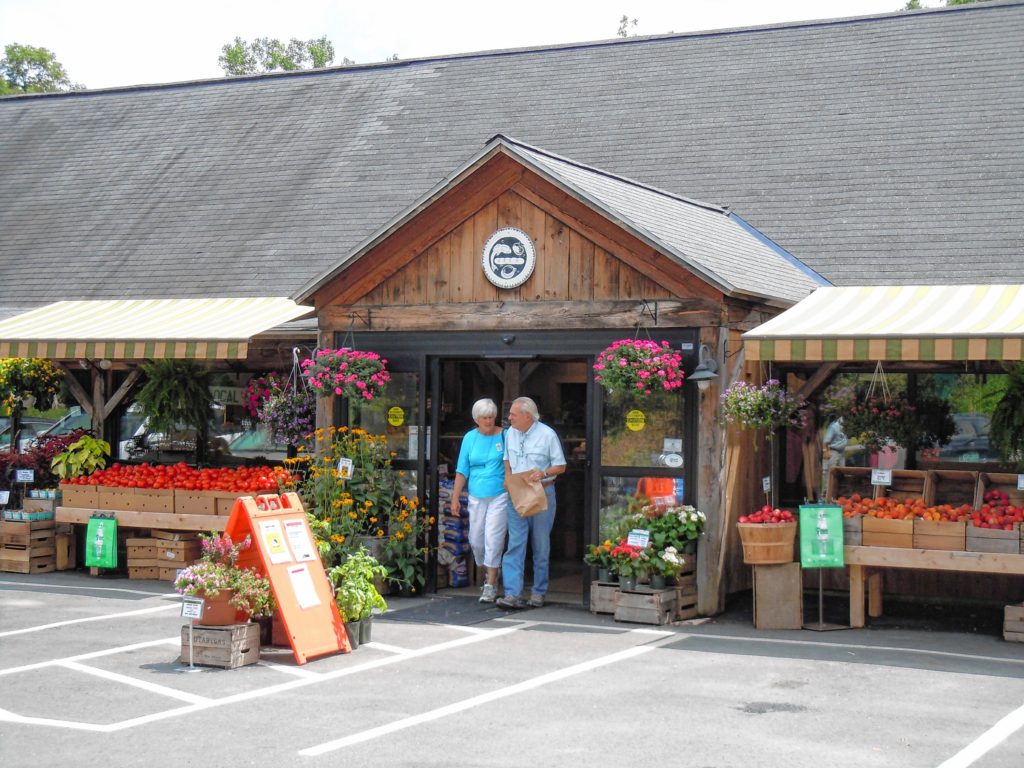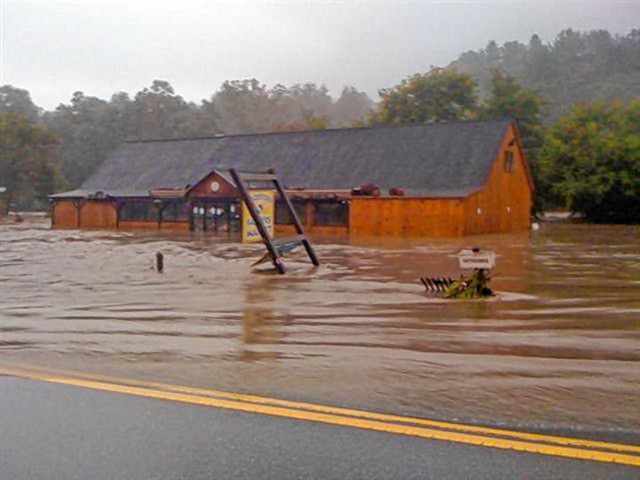 When Patrick Crowl started Woodstock Farmers' Market in 1992, it was a small roadside stand off a dirt road. He didn't imagine that, 25 years later, the farmers market would be a full-service grocery store grossing more than $8 million in annual sales.
"Back then, it was about just getting through the daily grind," Crowl said. Although he didn't have a business plan when he started, Crowl did have a commitment to delivering high-quality local foods and a vision that eating well didn't have mean being "snobby or pretentious," he said.
However, Crowl was realistic about his business model. He knew that in order to source high-quality local foods, his products would have to sell at a higher price point. He has never shied away from that, always opting to bring a premium product to consumers despite the increased cost.
"We make a decision that we don't compromise on service and the types of products we bring in," Crowl said. "We've stuck to our guns. Given the choice to get cheaper ingredients or raise prices, we're going to get the best stuff in and let people decide."
Luckily, his customers have always been willing to pay for quality, whether they're buying produce, Vermont-made cheeses or locally crafted beer. Last year, the store posted a profit of $220,000 on more than $8 million in sales.
"We recognize that we tend to put forward what we consider really high-quality products and recognize that those are going to be a little more expensive," said Steve Moyer, Woodstock Farmers' Market's chief financial officer. "The balance lies in knowing there is a demand for these products. Even though high priced, there is a perceived value, especially with produce. People are attuned to supporting local agriculture."
Local Impact
In 2016, the store spent $850,000 sourcing Vermont-grown food, Moyer said. It had an even bigger impact regionally, since the market also sources products from New Hampshire, Massachusetts and Maine, although Vermont is its main focus.
Crowl said he enjoys supporting the local agriculture community.
"It's neat to be able to see the impact we have on their lives," he said. "Things become easier. They can plan and hire. There's a whole trickle-down economic effect, because we're high-volume enough to have real impact on local economy."
For Tim Taylor, owner of Crossroad Farm in Post Mills, the consistent buying power of Woodstock Farmers' Market's has provided security.
"We have a very close relationship," said Taylor, who has been selling to Woodstock Farmers' Market since it opened. "You know you can rely on each other. They rely on us to have produce ready for them, and we know they're willing to buy it."
About one-third of Crossroad Farm's wholesale production is for Woodstock Farmers' Market.
Each year, Taylor hires about 25 seasonal workers, all of whom are local residents. About seven of those jobs, he said, are made possible by the demand from Woodstock Farmers' Market.
The relationship between Crossroad Farms and Woodstock Farmers' Market is strengthened not just by the volume of transactions between the two businesses, but also by respect. Each year around March, Taylor meets individually with buyers from Woodstock Farmers' Market to discuss the upcoming season. He said that approach differs from many other stores, which have a group growers' meeting before the season begins.
"I think they're a special place," he said.
Taylor has worked with hundreds of restaurants and cooperatives, especially since the "Eat Local" movement gained momentum. Among them all, he said, Woodstock Farmers' Market's commitment to buying local produce and supporting local agriculture stands out to him.
"The commitment on the part of Patrick and Woodstock Farmers' Market has always been singular. They've always wanted to buy as much as they can locally," Taylor said.
Commitment Returned
The Woodstock Farmers' Market's support of the community has been returned — particularly after the store was destroyed by flood waters from Tropical Storm Irene in 2011.
The 5½ feet of water that rushed through the store meant the market needed to be totally renovated, and it was closed for 11 weeks.
The loss of cash flow immediately hit the company, so the store decided to sell prepaid shopping cards at a discount. They hoped simply to generate a bit of cash, but were overwhelmed when they sold $380,000 in prepaid cards.
"It was terribly humbling to have the customer base respond in that way," Moyer said.
Despite the community support, the impact of the storm was lasting: Crowl said it was like being a start-up business all over again.
"We had to get our finances in order and it took five years to get there," he said.
However, the store had an unusually profitable year last year, and Crowl said he looks toward expanding the brand now that Woodstock Farmers' Market is on solid financial footing. That may mean opening a second location or increasing the offerings at the store.
No matter what expansion looks like, Crowl said, he intends to remain focused on the values that have given Woodstock Farmers' Market a quarter-century of success.
"We want to make everyone feel welcome and special, and feel good about eating good food," he said.
Kelly Burch, of Claremont, is a freelance journalist and editor. Her work has appeared in THE WASHINGTON POST, THE CHICAGO TRIBUNE, BOSTON Magazine, COSMOPOLITAN online and elsewhere. Follow her on Twitter @writingburch.