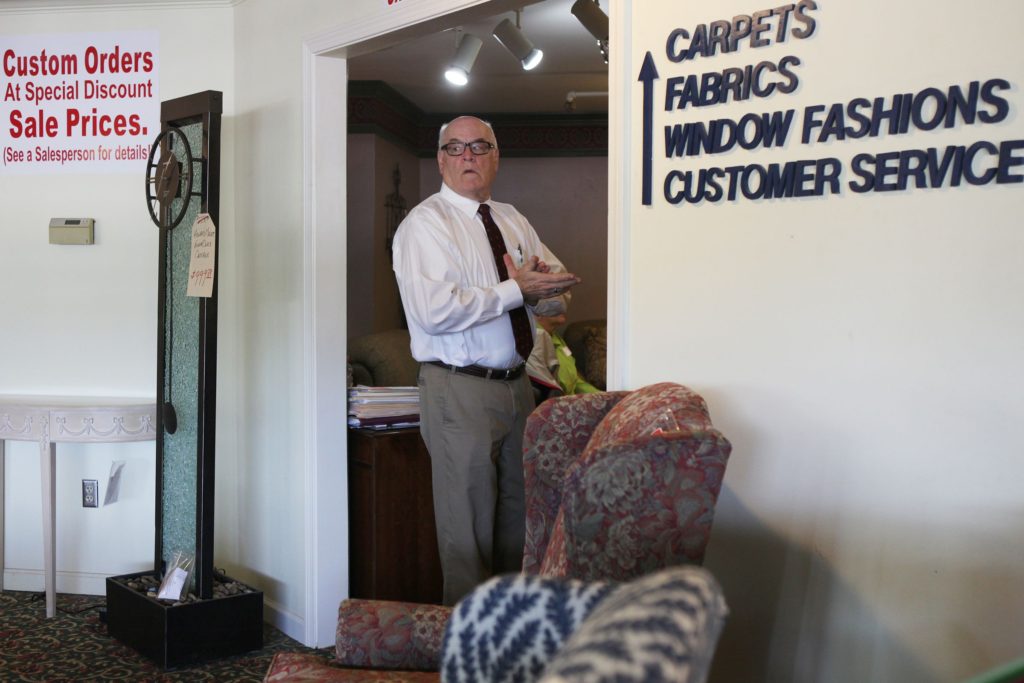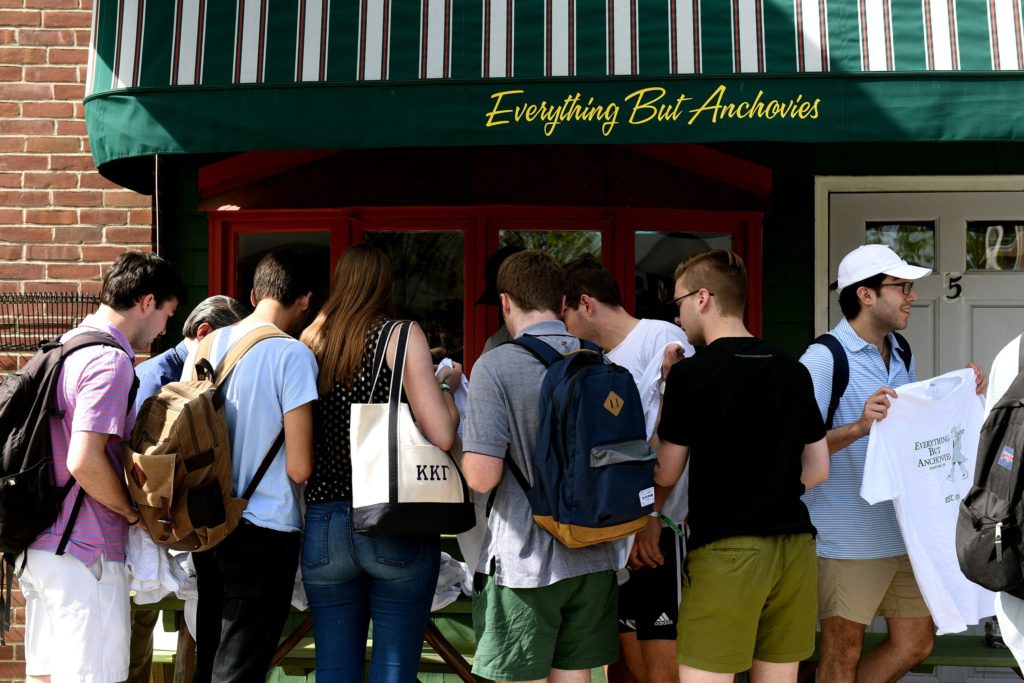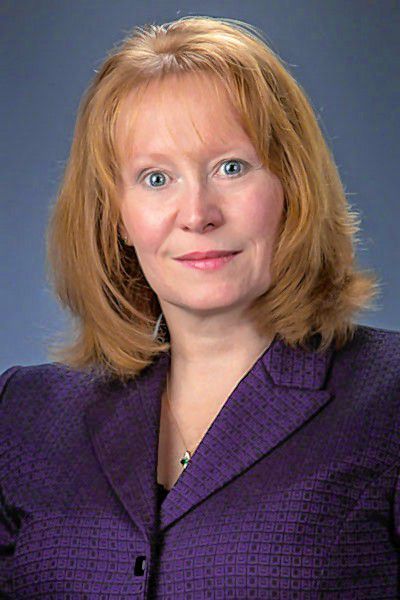 The Hanover Area Chamber of Commerce has a new executive director. Tracy Hutchins succeeded Janet Rebman, the former longtime director who stepped down in February. Hutchins, who grew up in Vermont's Northeast Kingdom, will be moving to Orange, N.H., where she recently bought a house. "Everything just really fell into place," she said in a telephone interview. "After an extensive nationwide search, we found a perfect fit in our own backyard," chamber board Director Tom Rucinski said. The board has asked her to move ahead with what Rebman established, said Hutchins, including the Meet-Up Upper Valley networking program, which she called "absolutely brilliant." Hutchins has more than 20 years of experience in nonprofit management. Most recently, she was president of the Souhegan Valley Chamber of Commerce in Amherst, N.H., for three years. She also served as executive director of two Main Street downtown revitalization programs in Milford and Wilton, N.H. She holds a bachelor's degree from Wheaton College and a master's degree in resource management from Antioch University. She serves on the board of the New Hampshire Association of Chamber of Commerce Executives, which she chaired from 2015-2016.
Bridgman's Fine Home Furnishings co-owner Steve Rutledge, who has been working at his family's two-level, 26,000-square-foot furniture store on the Miracle Mile in Lebanon since he got out of the Coast Guard in 1971, is pulling back from day-to-day operations and selling his share of the business to his brother, Dan Rutledge. The Rutledge brothers, along with their wives, Arleen Rutledge and Jayne Rutledge, have been partners in the 125-year-old family business since their father retired in 1980. Bridgman's, which bills itself as the "oldest family legacy furniture store" in New Hampshire, was founded by the Rutledge's great-great-grandfather, Nathan Crossman Bridgman, in 1891. Dan Rutledge, 62, said he plans to keep going just like four previous generations of his family, although some of the current furniture lines may no longer be carried.
The Little Store in downtown Lebanon is under new ownership. Brothers Scott Marsh and Buddy Marsh purchased the nearly 100-year-old School Street market and sandwich shop from Marceny and Hal Bourne, who bought it in 2011 and successfully operated it for four years. They sold the store in 2015 to Ami Moore, who renamed it Nosh at The Little Store and ran it with Todd Gammel until it closed last fall and the property reverted back to the Bournes. A market and deli has operated out of the 900-square-foot building, designated as a local landmark, since the 1920s. Both Marsh brothers have a background in food service. Buddy Marsh is the former general manager of the Weathervane Restaurant in West Lebanon, where Scott Marsh headed the kitchen staff. They each got into the business as kids growing up in Windsor — their parents and grandmother owned The Kettle Restaurant in Ascutney. Buddy Marsh went on to work on pharmaceutical company Novo Nordisk in West Lebanon and Scott Marsh later worked as a cook at Mount Ascutney Hospital. Their cousin, Kirby Monteith, worked in construction, at Sturm, Ruger, and at the Hanover Co-op meat department while teaching himself the art of barbeque on the side.
Everything But Anchovies, the pizza shop that has fed generations of Dartmouth College students and Hanover shoppers, has closed. EBAs President Maureen Bogosian said said there were "multiple reasons" for closing the pizza restaurant, which has been on Allen Street in downtown Hanover for 38 years. "It was a tough decision, but it was a smart decision," Bogosian said. Bogosian earlier told student newspaper The Dartmouth that a Domino's Pizza restaurant that opened in West Lebanon last fall had cut into EBAs' late-night deliveries by about 20 percent from the midnight to 1 a.m. hour.
Royalton-based ECFiber has finished paying off its original group of investors and this year will begin adding 250 more miles of fiber-optic lines in six Upper Valley towns, thanks to a recently completed bond sale that raised $14.5 million in new financing. The bond sale brings the nonprofit internet and telephone service provider closer to its goal of offering high-speed broadband access to a consortium of 24 towns over a 1,400-mile network in East Central Vermont. ECFiber hooked up its first subscribers in Barnard during the summer of 2011 and now has about 1,700 customers. "This is the second step in a four-step financing process that began in 2016," said Norwich resident Irv Thomae, chairman of ECFiber, in a news release. "Our plan is to raise additional capital in 2018 and 2019 to fully cover 21 of our 24 towns by 2019." ECFiber's first bond sale in 2016 raised $9.2 million, of which about half went to pay off original investors and half went to preliminary engineering and "pole work" to prepare for the stringing of fiber-optic lines in this year's construction phase. The six towns where broadband coverage will be expanded are Pittsfield, West Windsor, Pomfret, Barnard, Strafford and Thetford. ECFiber estimates that, in addition to the approximately $23.5 million so far raised through two bond sales, it will need to raise about $17 million more in two additional bond sales expected to occur in 2018 and 2019 to complete its rollout. ECFiber estimates there are about 10,000 potential customers within its service territory.
Hypertherm has received an Environmental Merit Award from the U.S. Environmental Protection Agency for making "significant contributions toward preserving and protecting our natural resources, and ensuring New England remains a vibrant community with clean air, land, and water," the company said in a news release. Hypertherm, which manufactures plasma, laser and waterjet cutting systems, was selected by an independent EPA panel for its work to identify and improve its environmental impact, replicate its sustainability programs and share its model with other organizations. The company said it has reduced its landfill waste to 2.2 percent, increased the energy efficiency of its operations by 30 percent and reduced its operational carbon impact by 50 percent, among other accomplishments. Separately, the company's environmental stewardship manager, Robin Tindall, was selected by The Manufacturing Institute for a Women in Manufacturing STEP Ahead award. (STEP stands for Science, Technology, Engineering and Production.) The award is designed to examine and promote the role of women within the industry through recognition, research, and leadership. Tindall is "a driving force behind the company's work to deliver value through sustainable engineering by convening associates around specific environmental challenges," the Hypertherm release said. Tindall's focus encompasses the waste, energy efficiency and carbon impact of Hypertherm's products, logistics and business operations. She also serves as a mentor and volunteer for causes that engage young women in engineering and STEM work.
The Lebanon Area Chamber of Commerce was presented with the President's Community Partner Award by River Valley Community College at the Campus Compact for New Hampshire's annual award luncheon earlier this month at the Southeastern Regional Education Service Center in Bedford, N.H. River Valley Community College, one of the Campus Compact for New Hampshire's 22 member colleges and universities, nominated the Lebanon chamber as a nonprofit organization that has "enhanced the quality of life in the community in meaningful and measurable ways and engaged in the development of sustained, reciprocal partnerships with a member college or university." "We are very proud to have received this recognition," said Rob Taylor, the chamber's executive director. "It is something that began with our commitment to Lebanon College (River Valley's predecessor) and continues to this day with RVCC." Taylor highlighted the efforts of his predecessor, Paul Boucher, saying he "set the standard for our commitment to local community college options."
Digital mapmaker TomTom has laid off about 25 employees at its Lebanon office as part of a realignment of its U.S. workforce. The layoffs accounted for between 10 percent to 15 percent of TomTom's Lebanon workforce. About a dozen of the laid-off employees worked for the company's Lebanon office from remote locations. Amsterdam-based TomTom has more than 4,700 employees around the world. A company spokesman attributed the layoffs to automation, some of it driven by the emergence of driverless cars. TomTom makes navigation and mapping products, GPS sports watches and other location-based products.
After 30 years in the auto repair business, Lincoln Herschel, who grew up in Hartland, has opened his own business, Herschels Auto Repair, on Damon Road near the intersection with Route 12 (Skunk Hollow Road). Herschel, a certified mechanic, said the business is in a 3,200-square-foot building he constructed 20 years ago when he was thinking of starting his own repair business but instead worked for Gerrish Honda and then a Subaru dealer in Maine before returning home. Herschel's Auto Repair does general auto repair, including brakes and shocks, on all makes but specializes in Honda, Subaru and Toyota, and also can do Vermont state inspections. For more information, call 802-436-2957.
The New Hampshire Preservation Alliance has awarded its 2017 Preservation Achievement Award to the owners of the Ink Factory Clothing Co. for their renovation work on a former mill building on Water Street. Jeff and Sarah Barrette bought the mid-19th century brick structure, which was originally a boarding house and store house for Monadnock Mills, and invested $430,000 in its rehabilitation, taking advantage of federal tax credits and the city's downtown tax incentive program. "Restoration included repairing the brick cornice and re-pointing the exterior, patching holes in the walls, replacing 60 percent of the carrying beams, refinishing the floors, and retaining character-defining features of the space, including a rare surviving supervisor's office on the first floor and the storehouse ramp," the alliance said in a news release. The Barrettes moved their business to the restored 12,000-square-foot building last September from a rented space on Pleasant Street.
Jake Reder, co-founder and CEO of Lebanon-based Celdara Medical LLC, recently was selected as U.S. Small Business Administration's New Hampshire Small Business Person of the Year. Reder competed with the nation's top small businesses for the honor of National Small Business Person of the Year during the SBA's National Small Business Week celebration, which ran from April 30 to May 1. The winner, Maui Brewing Co., in Hawaii, was selected from the 50 states, the District of Columbia, Puerto Rico, the Virgin Islands and Guam. Celdara Medical, located at the Dartmouth Regional Technology Center and operations in Boston, New York City, and Washington, D.C., works with academic scientists, the medical, biotech and pharmaceutical industries, and research institutions to turn academic innovations into medicines.
Keith Bell, owner of the Domino's franchises in Claremont and West Lebanon, has been named the pizza chain's Regional Rookie Franchisee of the Year. The award is given to a new franchisee who is active in the community and who achieves strong operational and sales results. In 2015, Bell received Domino's Regional General Manager of the Year award. Bell, of Greensboro Bend, Vt., began working as a delivery driver at Domino's in Barre in 2000. He then served as a general manager for Domino's stores in Barre, Burlington, Essex Junction and South Burlington in Vermont before opening up his first store in Claremont in 2015, and then a second store in West Lebanon in 2016. More than 90 percent of Domino's U.S. franchise owners began their career as part-time delivery drivers or pizza makers, the company said in a news release