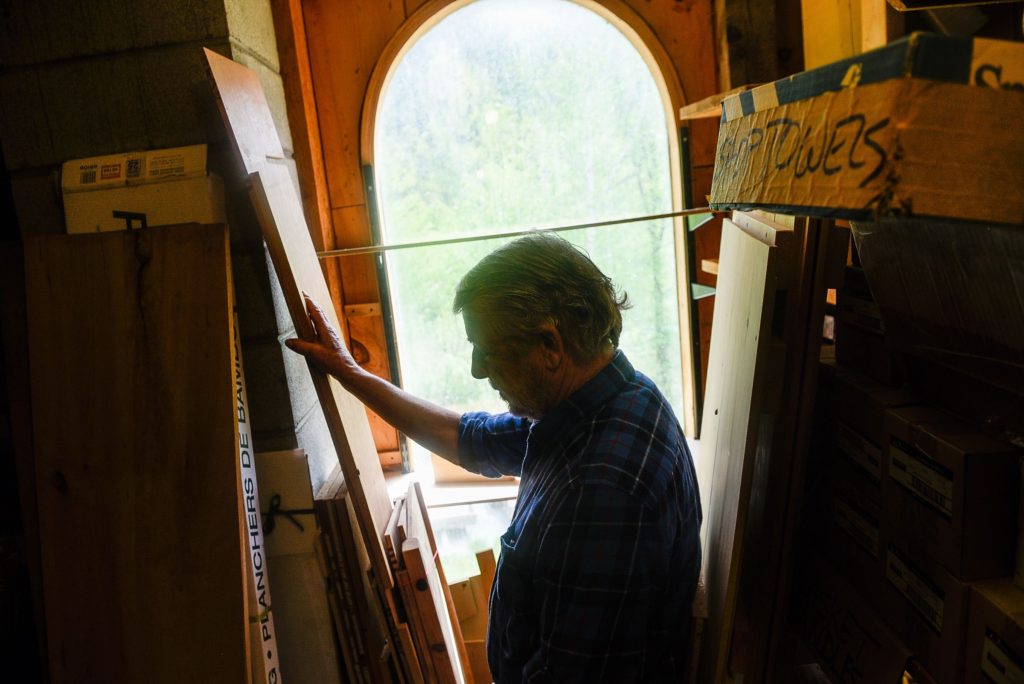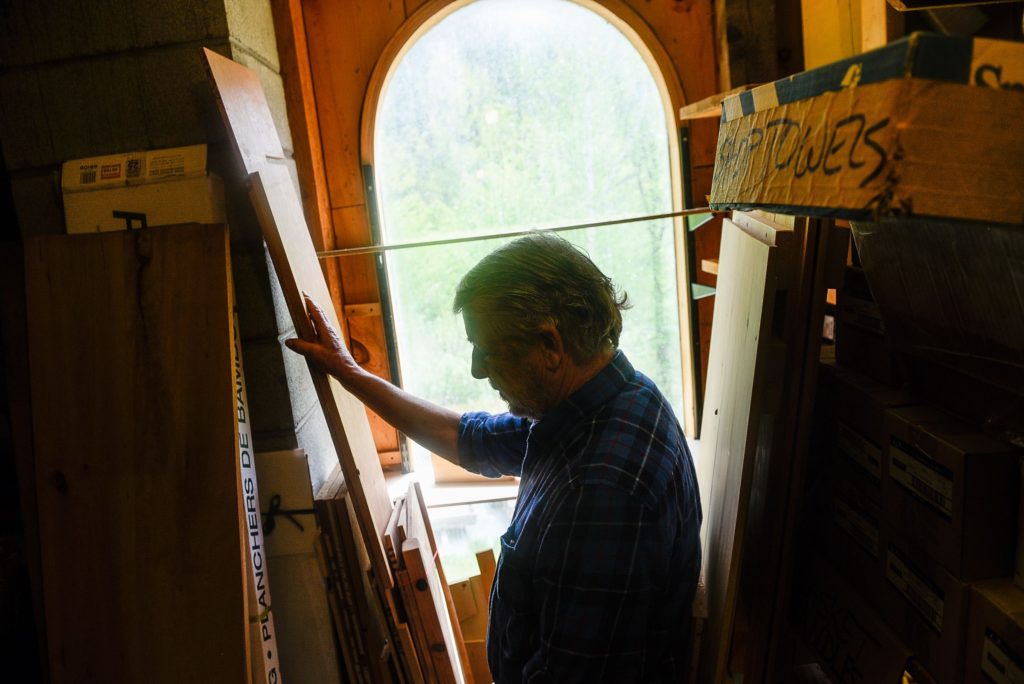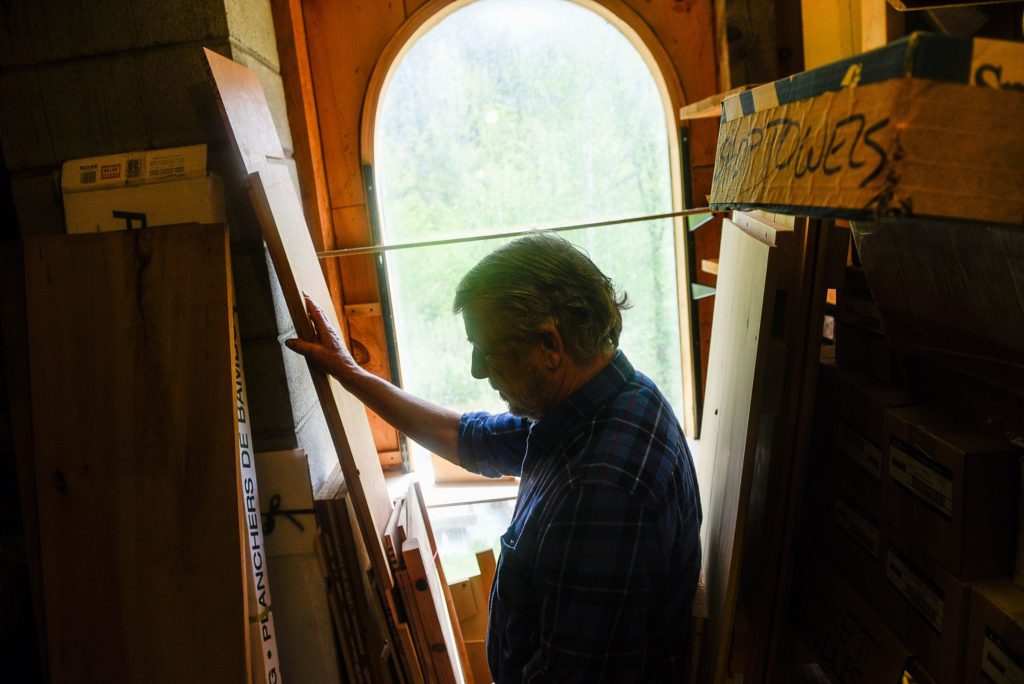 Michael Whitman has been a consumer advocate for 35 years and a volunteer educator with the nonprofit Funeral Consumers Alliance for 10 years. The Lyme resident gives twice-yearly funeral planning workshops at Dartmouth-Hitchcock Medical Center's Aging Resource Center — and also employs his woodworking skills to make a few simple wooden caskets each year. Whitman discusses why funeral arrangements are so important, why they often are left out of estate planning, and how consumers can shop smart for their final purchase. (Questions and answers have been edited for length and clarity.)
Why is this so important to you and why are you so passionate about it?
I'm interested in it because most people do not plan ahead for their funeral, and it ends up being a fairly traumatic experience for many. (Loved ones) often have to guess at what the deceased would have wanted and are afraid of erring on the side of economy, and having that misinterpreted by family members or the community.
Do you get this sense from your work, talking to people?
Very definitely. When I give my workshops on funeral planning one of the surprising things to me has been that they are so well-attended and people are so interested.
I also show my caskets at craft fairs, and that's where a lot of these conversations have taken place.
You've said funeral planning is a "gift" for survivors. In what way?
The hardest thing for surviving family members is to feel sure that they are doing what the deceased would have wanted. If they haven't asked questions about it before the person died, they don't know and they have to guess, and this can create arguments among family members and stress at a time when people are already stressed.
It's very common these days for people to do a lot of end-of life planning, but somehow, they don't think about funeral planning and it may be that each of the other end-of-life planning assignments has a clear beneficiary, but funeral planning for some reason seems like a dead end.
An estate planner once asked me for some folders of information on funeral planning. Later he gave me the folders back and said that after his clients had done the estate plan, financial plan, advance directive plan, and all the other plans, they had no energy for funeral planning. It's just something people avoid, even when they are thinking about end-of-life planning.
Is it possible to compare prices?
Yes it is, but most people don't feel that it's appropriate to shop around. There's just something about a funeral that people do not classify it as a consumer purchase, and few people want to think about it ahead of time.
The Funeral Consumers Alliance website has price comparisons for funeral homes in different areas, including the Upper Valley. The best way to choose a funeral home is to visit two or three to see which ones provide the atmosphere they are comfortable in, then compare prices, which can vary by 50 to 100 percent for exactly the same services and goods.
Talk a bit about the cost issue. What do people spend on their final arrangements these days, and is that level of spending appropriate in your estimation?
The average price of funerals in the U.S. is $7,500 to $8,500, and a cemetery burial plot and grave liner or vault and monument and burial services will add another $5,000 to $10,000.
Cremation is the least-expensive way to dispose of a body, and when we talk about funeral planning we are really talking about is body disposition.
One common method is a cremation-only arrangement with either a funeral home or what's come to be known as a cremation society, which is a basic service. They pick up the body, file the necessary paperwork, take the body to the crematory, arrange for cremation, and the crematory delivers the ashes to the family. In both Vermont and New Hampshire it costs about between $1,500-$3,500.
As for whether the spending is appropriate, it's a lot like weddings. Some people want a pageant and hire a professional to plan it.
Other families know they really can't afford the extravagance and enjoy doing it themselves. It's impossible to say that a $7,500 or a $10,000 funeral and burial is not appropriate if it's what people want.
Death, dying and funeral services are deeply ingrained in most cultures. Does that make it hard to change people's practices or expectations?
Yes, it is very difficult to change from what is either traditional in a culture or perceived as traditional. Funeral practices in the U.S. have changed in the last 150 years, from home funerals to outsourcing everything to funeral directors, but it is legal in New Hampshire and Vermont for family members or friends to provide some or even all of the post-mortem tasks.
What end-of-life options are available that people may not be aware of?
Beyond disposal of the body, many tasks can be done at little or no cost, such as completing and filing the death certificate and vital statistics with the town clerk, transporting the body, writing the obituary, organizing the flowers, and hosting a wake or visitation at home. Buying a casket online or having a friend or family member make one can save money. A cremation can cost $500 or less, if family members are willing to do many of the hands-on tasks.
Other than perhaps spending too much, what are the biggest mistakes people make when it comes to their final preparations?
I think the biggest single mistake is not having the conversation with one's parents or one's spouse about what they would like and what they would not like, and how much they think it's worth spending. It's a conversation that people just don't get around to having. It is perceived as unpleasant, but people who have done it feel relieved. You wouldn't put off planning a wedding until a couple of days before. It's a good parallel.