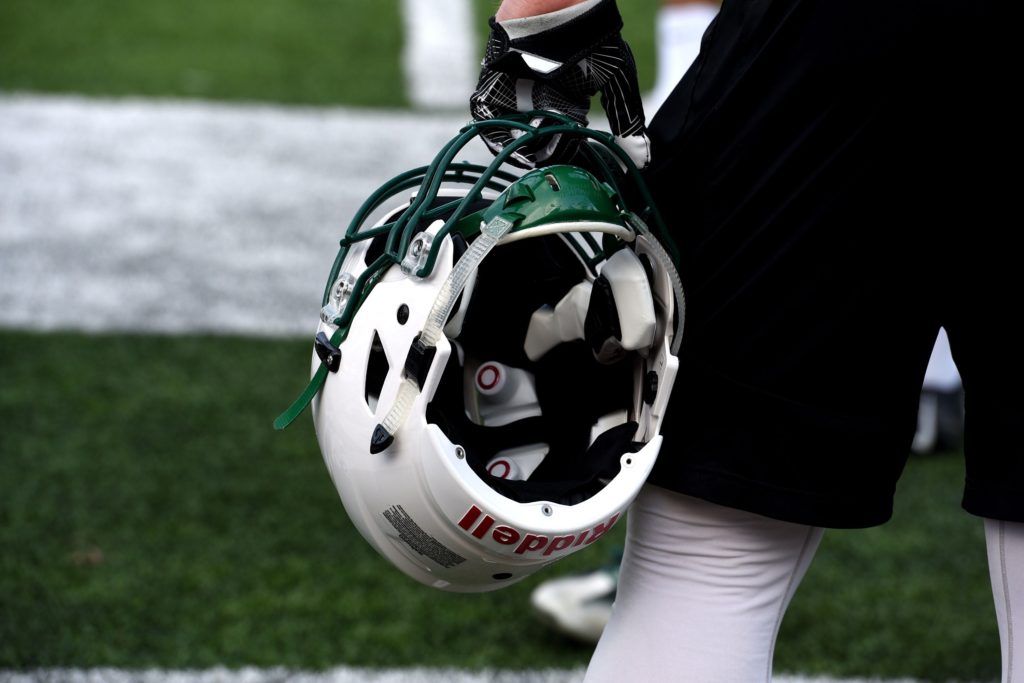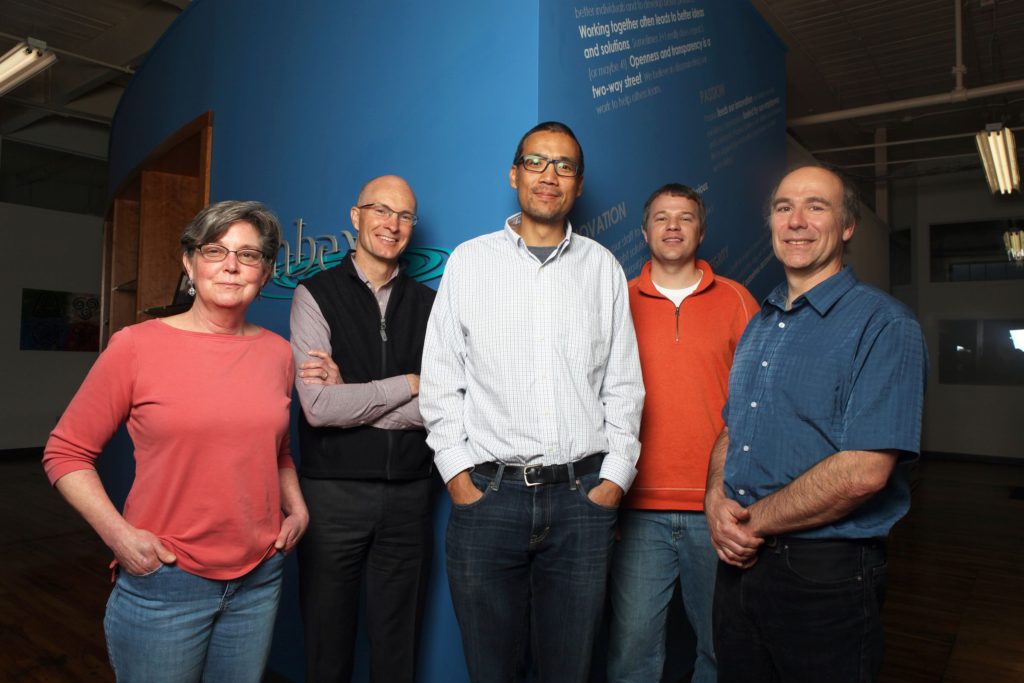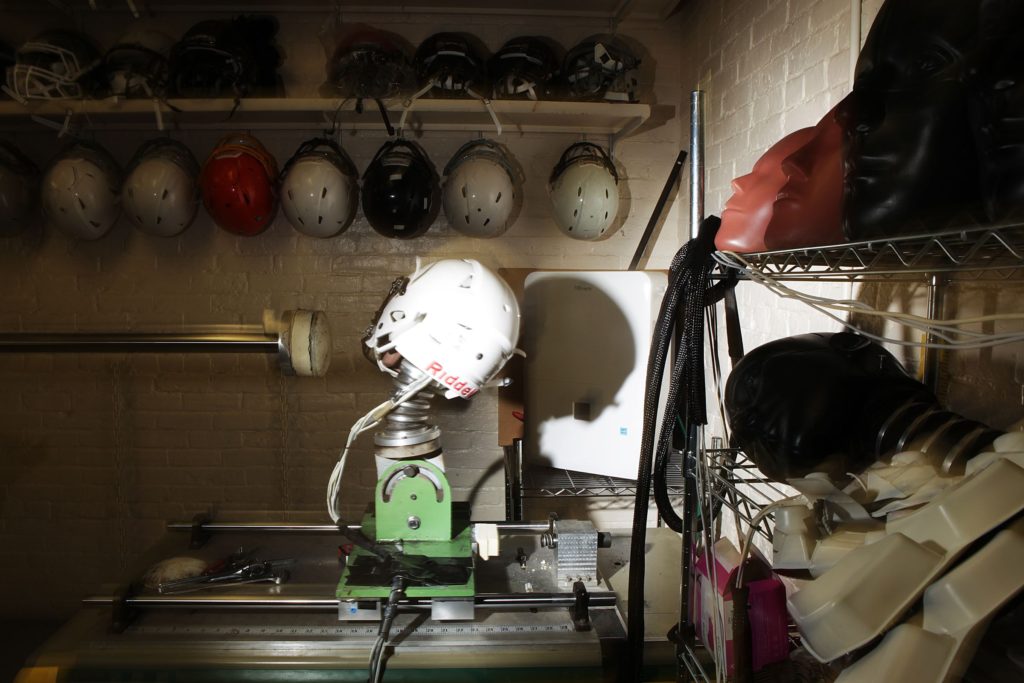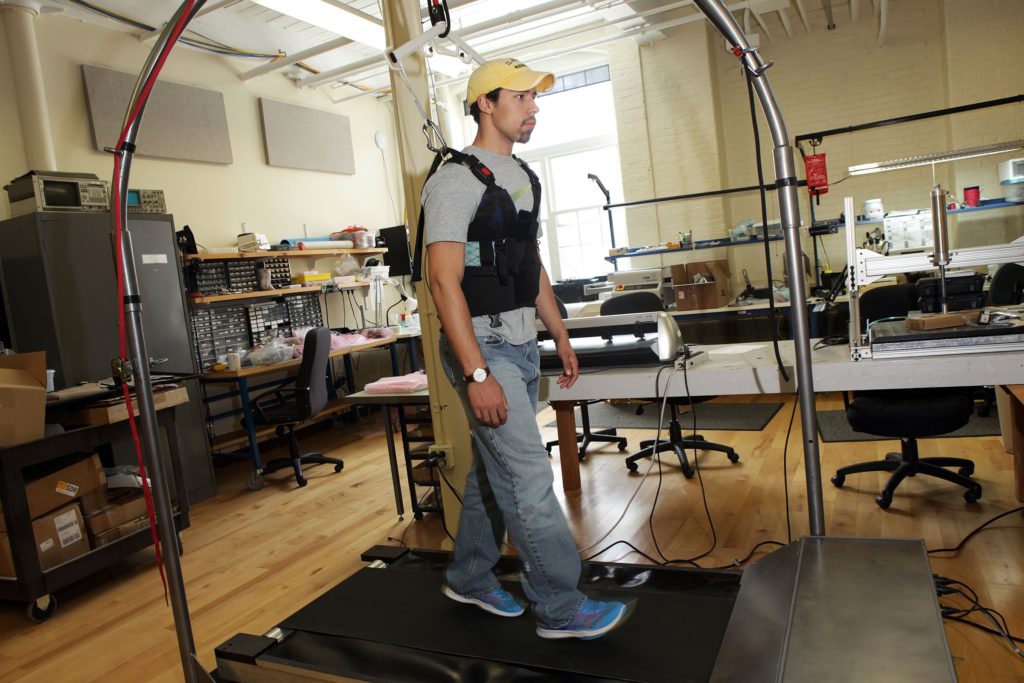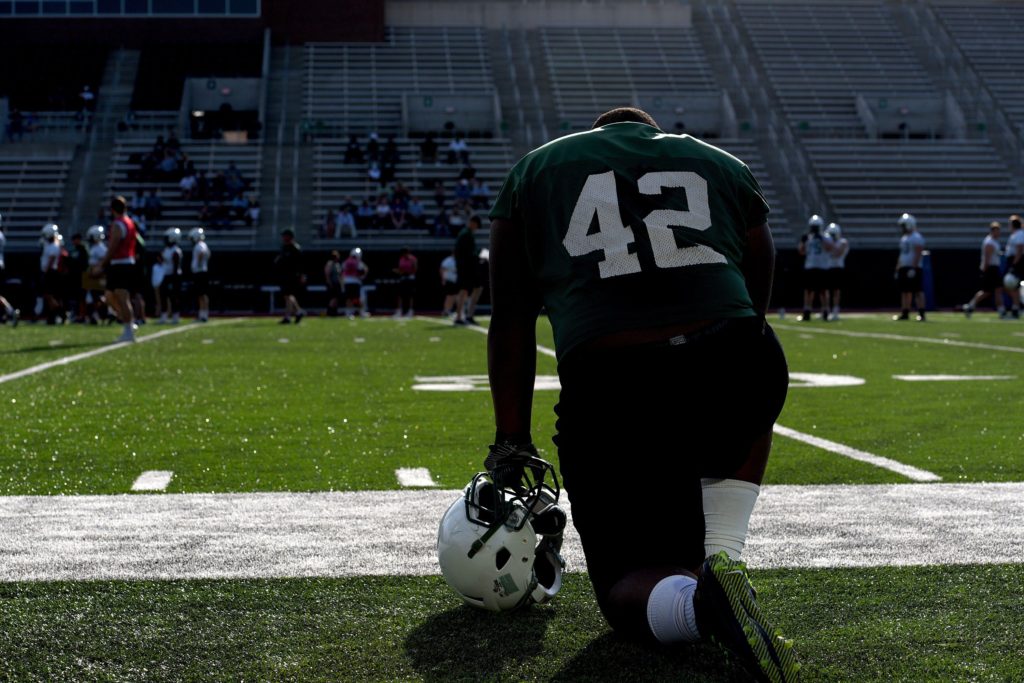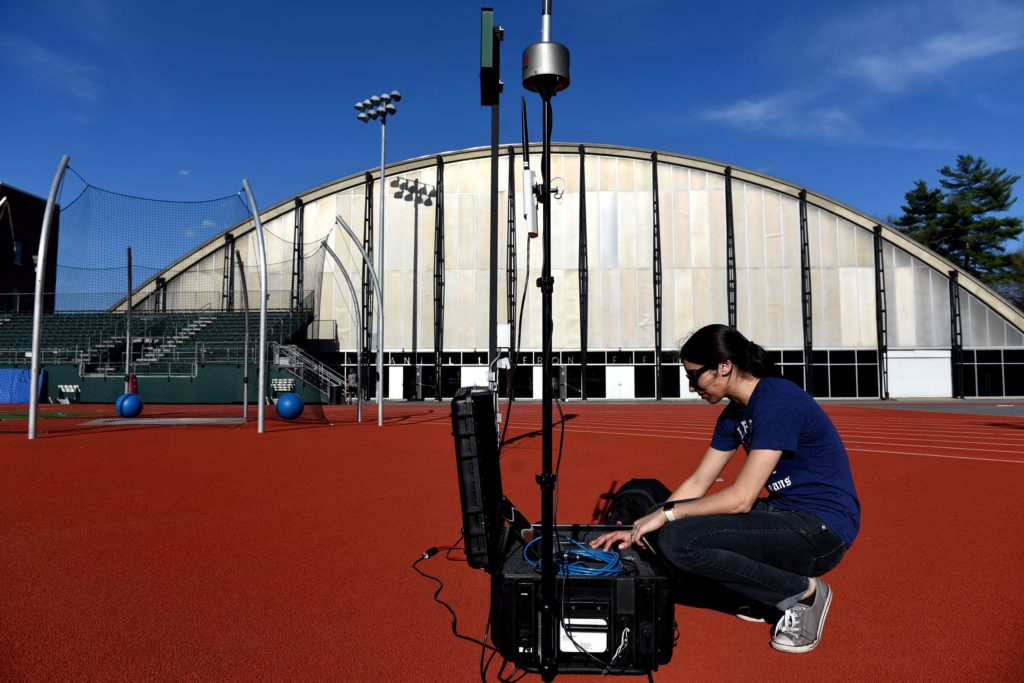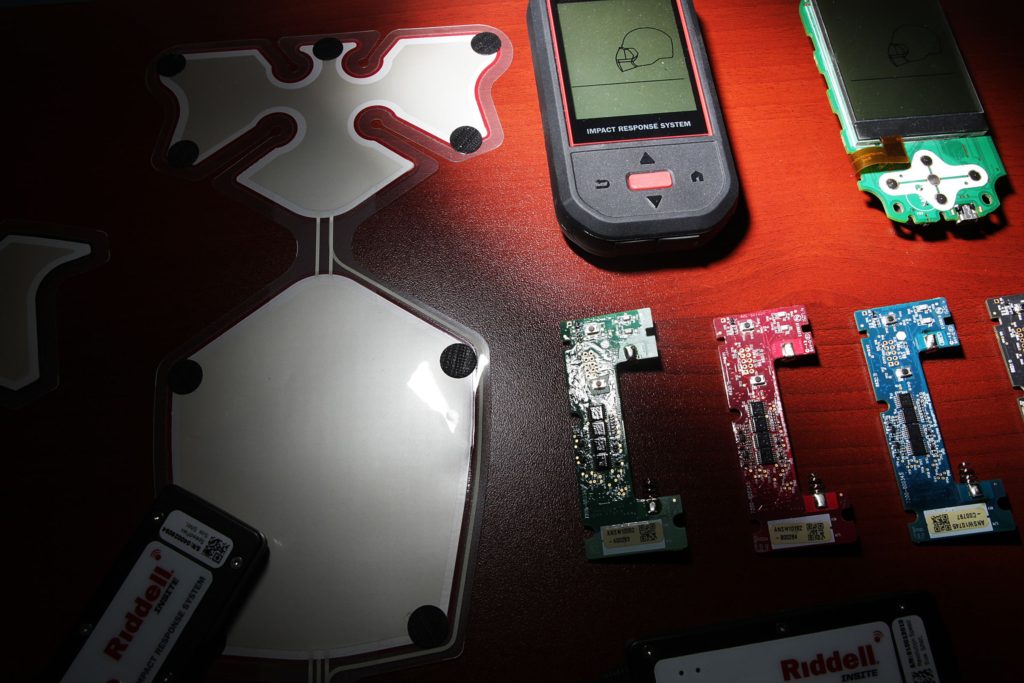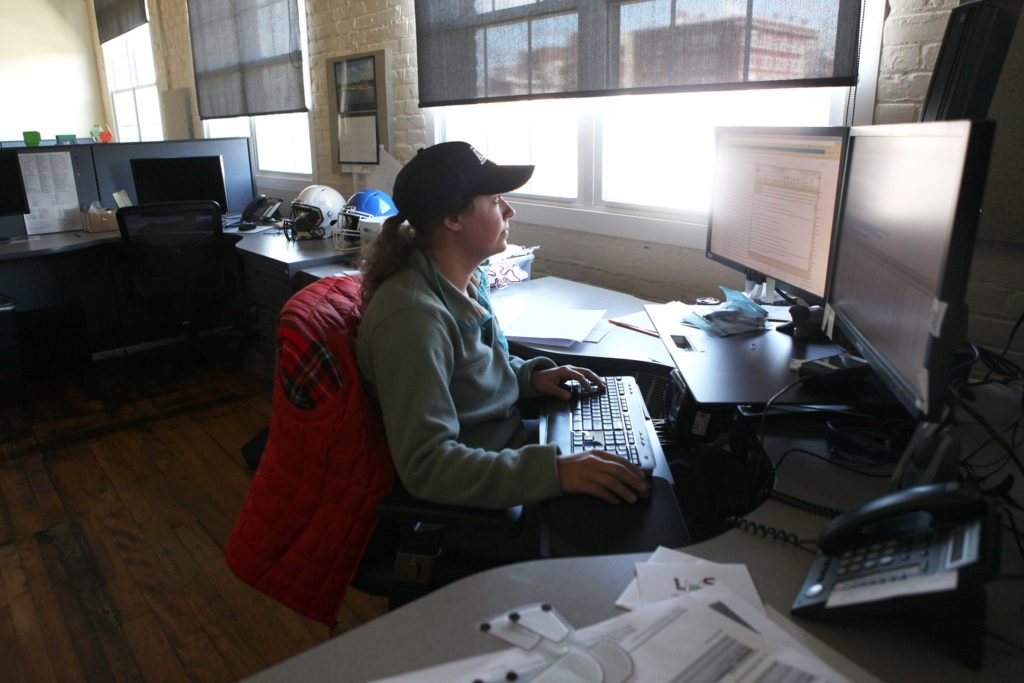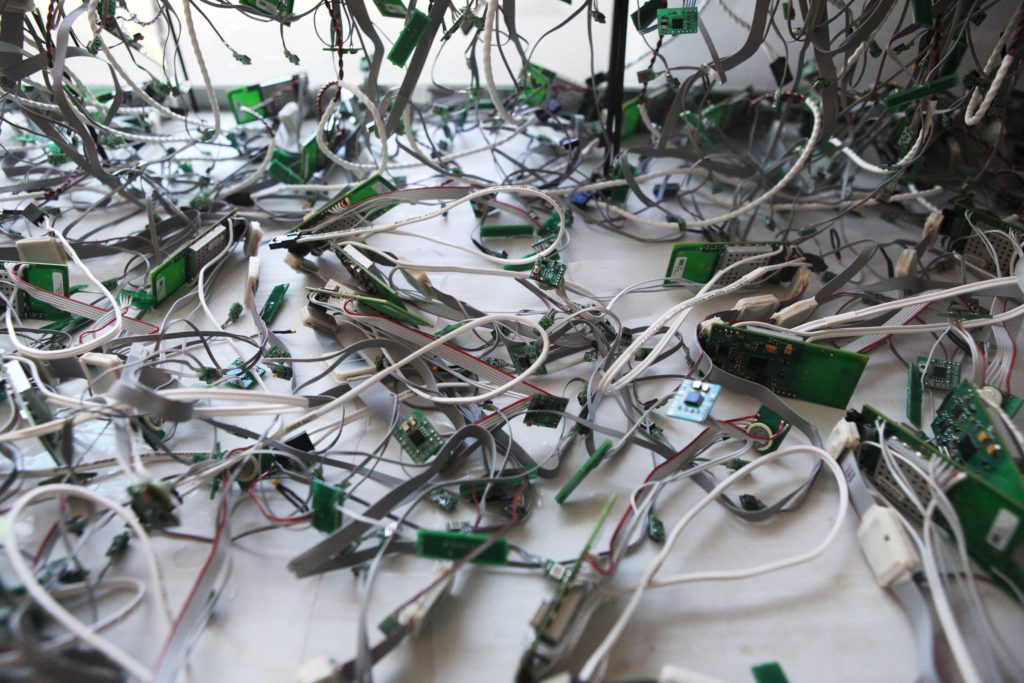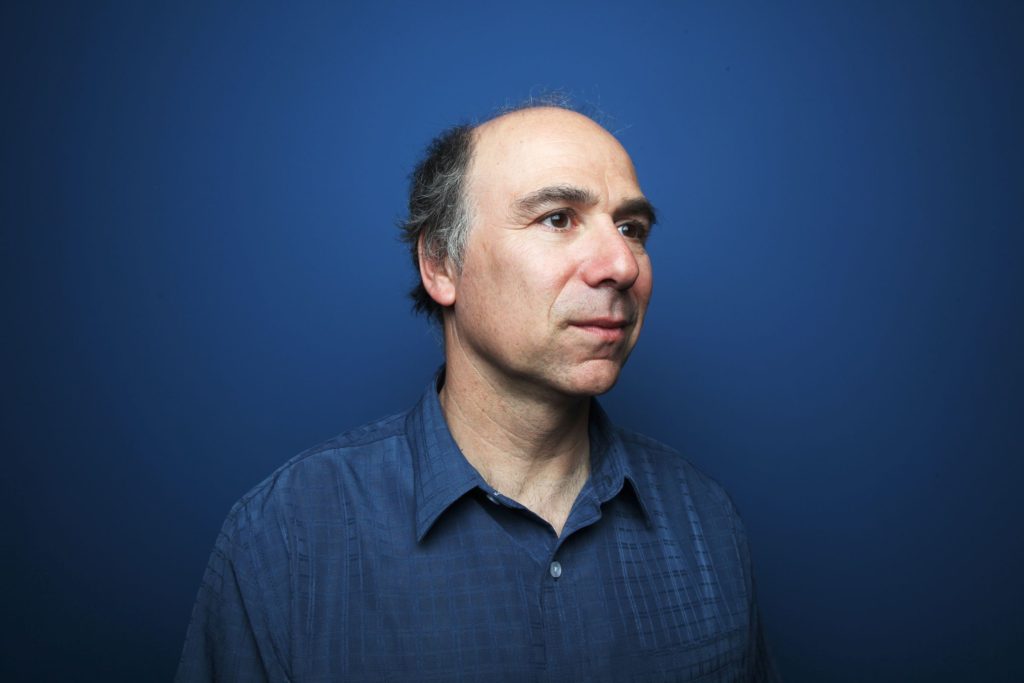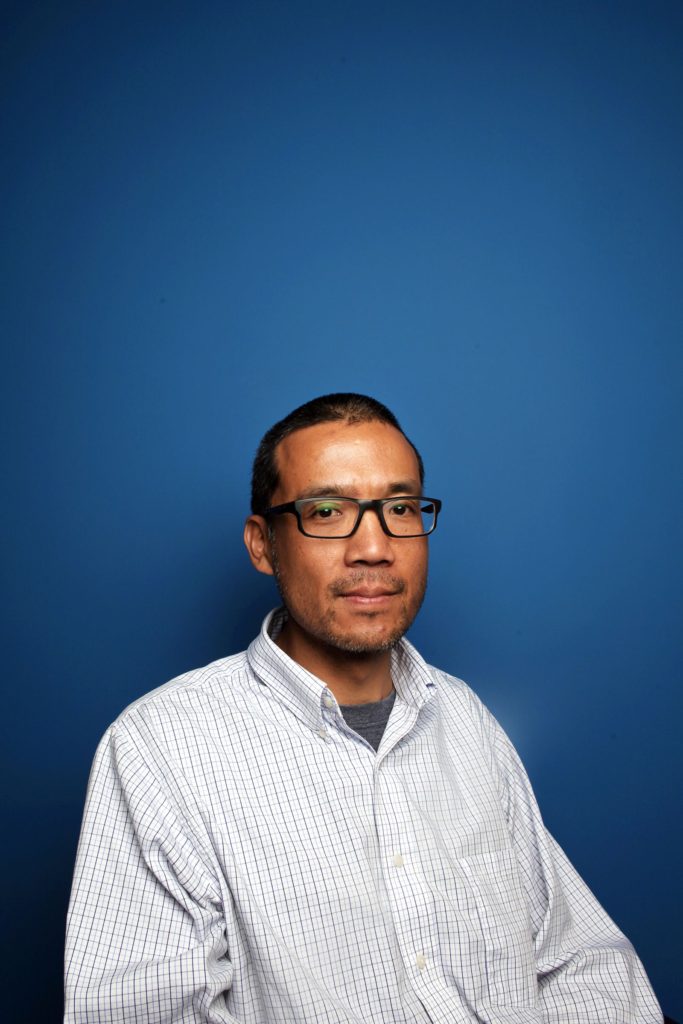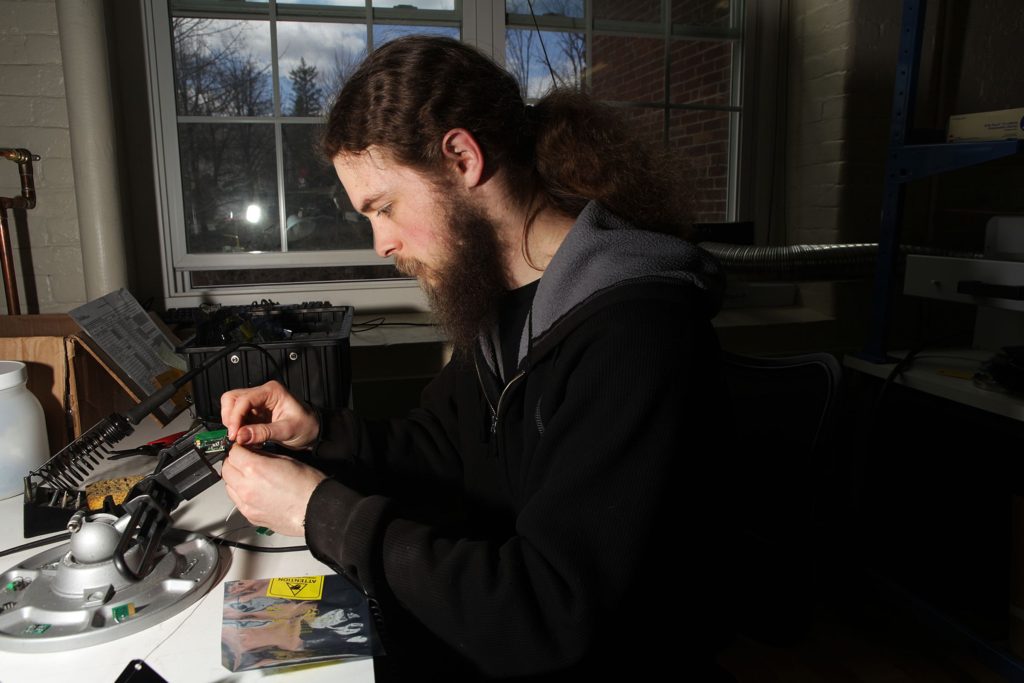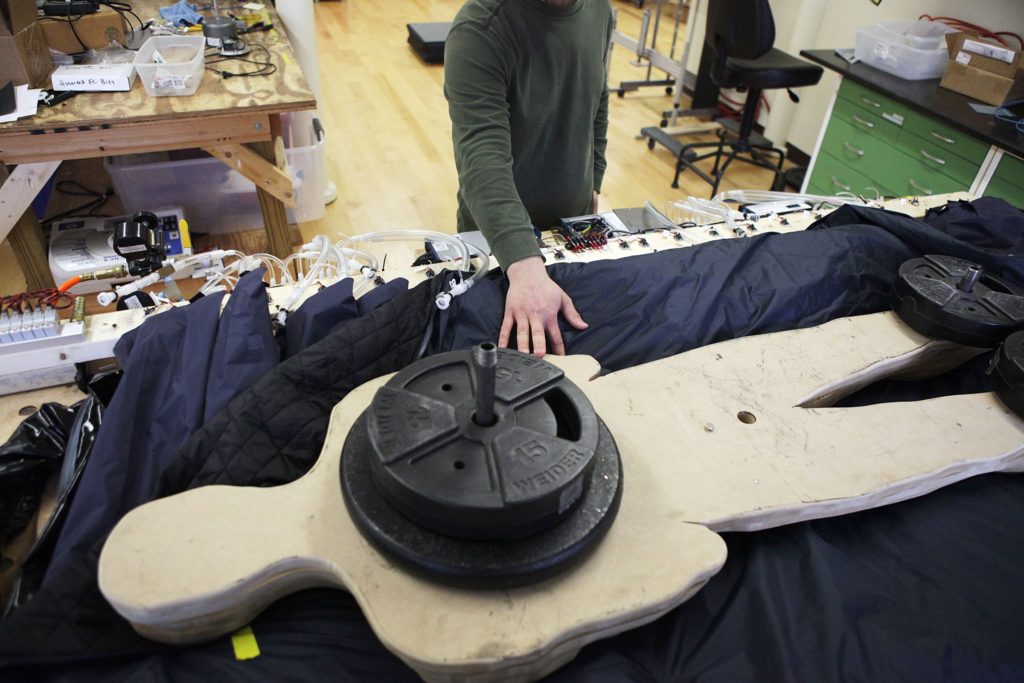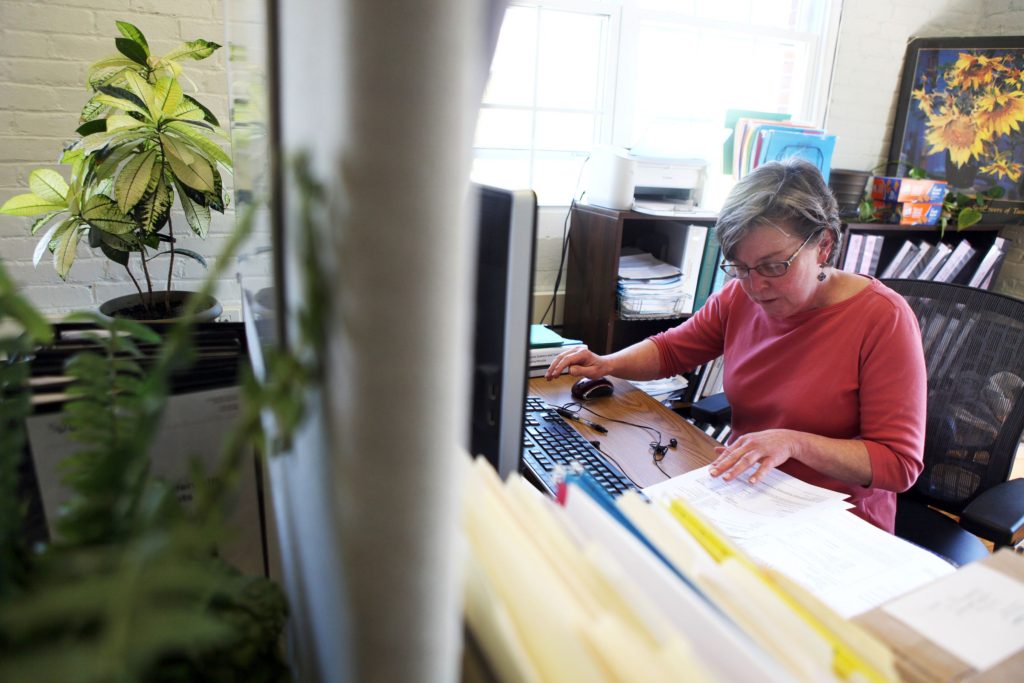 The athletes with vacant stares caught Rick Greenwald's attention.
While pursuing a doctorate in bioengineering at the University of Utah in the 1991, Greenwald was at a party one night in Park City when he noticed that members of the U.S. Freestyle aerials team "did not look well. … They'd sit in the corner staring into their beers," he remembered.
Greenwald asked what was wrong with the skiers. "Oh," a friend explained, "they've hit their heads," noting at the same time the skiers also were experiencing some "memory issues."
Disturbed by what he was saw that night, and curious to know more, Greenwald visited the mountain slopes the following week to get a first-hand look at aerial skiers at practice.
There, Greenwald watched as team members skied off a platform and somersaulted into the air before landing upright on the their skis.
But within the space of an hour, he counted more than a half-dozen jumps when skiers didn't complete the midair flip and instead crashed "slapback" in the snow, their heads hitting the ground with a muffled thud.
Greenwald, who grew up in a family of physicians on New York's Long Island, had his own early experience recuperating from a sports accident: a knee injury during a high school soccer match helped persuade him to study bioengineering over medicine.
While he watched the aerial skiers wipe out, Greenwald began wondering about methods to measure the impact and how the data could be used by doctors and therapists to address head injuries.
Seven years later, Greenwald's experience on the ski mountain in Park City became a keystone project to be put into development at Simbex, a Lebanon-based medical device company that had been spun off from Robert C. Dean Jr.'s Synergy Innovations to focus on bringing products to market that would alleviate sports injuries.
Greenwald, who already had set out working in the orthopedic device field and had previously earned his master's degree at Dartmouth College's Thayer School of Engineering, was recruited to run Simbex and guide its first product to market.
He was soon joined by Jeff Chu, a recently minted graduate student from the University of Massachusetts who had taught courses in clinical biomechanics.
That device, the second Simbex developed, evolved into what is known today as the HIT System — for Head Impact Telemetry System— which consists of film-thin microchip sensors placed on the inside of football helmets that measure the force of impacts to the head and relay the information to receiving equipment and computers where the data can be studied to assess the extent of the injury.
Simbex's technology was later acquired by sports helmet and equipment maker Riddell, which incorporated it into two generations of equipment — 20,000 total units have been sold — that make it possible to detect on the field in real time whether a player has suffered a threshold-level head injury. The cost has shrunk from the original $65,000 for apparatus for a single team that required a graduate student to operate, to a "plug-and-play" model that costs $150 per player and can be operated by an assistant coach at the high school level.
More than 600 athletic programs and organizations now employ the system, which has measured more than 5 million impacts since 2003, according to Riddell. The Dartmouth College football team was an early adopter: In 2005, 40 players used the helmets, which Dartmouth Medicine magazine described at the time as "mini mobile neuropsychology labs."
Chu said Simbex is now developing the third generation of the technology, which he suggests "is going to be revolutionary" but which he declined to describe in detail because the project officially is still under wraps.
But, even as things currently stand, Simbex's technology has been a game changer when it comes to understanding concussions suffered among not only football players, but athletes of all ages and sports.
"We are the ones with Riddell that created the whole head impact sensing market," Chu said.
Simbex went on to adapt its head telemetry technology for the U.S. military, where the Army can study the effect of head impacts caused by shock waves from IED blasts and the like that soldiers sustain in conflict.
From Idea to Product
The 122-year-old red brick Whitman Communications building on Water Street has become a mini tech center in downtown Lebanon — the former woolen mill also is home to AppCast and StartWire, two companies that are harnessing digital technology for the job search and placement advertising market. Simbex's approximately 38 employees are spread out in offices on the third and fourth floors, a research laboratory on the first floor and an equipment and test workshop in the basement.
Light, airy, with loft ceilings and artful black-and-white photographs of smiling colleagues enjoying outdoor New England sports such as mountain biking and hiking hanging on the walls, the Simbex offices reflect the informal but serious vibe that comes at the intersection of technology and business.
"What we've tried to do is create an interesting environment for engineering talent — and thrive right here in downtown Lebanon," Greenwald said recently.
An avid skier and soccer and hockey player, Greenwald said he believes the amenities of living in the Upper Valley — bicycling and hiking in the summer, cross country and downhill skiing and ice hockey in the winter — are a draw for engineers who otherwise would be wrestling congestion, costs and crowds that come with residing in tech-centered hubs like Silicon Valley and Cambridge, Mass.
"It's a very much team-based and open environment," said Spencer Brugger, a project manager and technical lead who joined Simbex from Dartmouth 2½ years ago. The Barre, Vt., native and avid downhill skier said he was drawn to the company because "we're trying to come up with products that people really use … and I could tell the work-life balance was huge here, everyone has a lot in common with me and the outdoors."
Simbex — the name is an acronym for "Simply Better Exercise" — is in a growth spurt: Greenwald said he expects to add several new employees as the company pivots from bringing its own medical devices to market to also developing prototypes for other companies. The shift, he explained, will keep Simbex's staff focused on its core mission — designing and engineering medical devices for commercial release — and be not diverted by the time-consuming challenges of manufacturing, marketing and distribution.
The expansion has already begun: Simbex recently hired Greg Lange, former CEO of M2S, a West Lebanon company that develops 3-D visualization software for transplant procedures, as chief business development officer to head business strategy. At the same time, Jonathan Beckwith was promoted to vice president of research and development, responsible for all product development activities.
Finding the Right Balance
Still, Simbex's key devices to date largely have been the ones it developed from idea to commercial product. In addition to the HIT System, they include the physical rehabilitation treadmill ActiveStep and iWalk, a "robotic" ankle that mimics the functioning of a real human ankle.
ActiveStep was inspired by research and developed in partnership with a University of Illinois at Chicago researcher whose studies showed that people who suffered from slips could relearn how to regain their balance and prevent future falls.
Simbex took those findings and, in its research laboratory, developed and built a computer-controlled treadmill outfitted with a harness that supports the patient. With a physical therapist at the controls, the treadmill belt can jostle or abruptly change speed, triggering the patient to slip or trip from a walking position.
The therapist then can teach the patient "compensatory stepping responses" to regain his or her balance. The technology represents a big step in improving the agility of patients, especially older populations and those suffering from the effects of a stroke, Parkinson's disease and even dementia, according to Simbex.
"There's nothing really in the medical market like it," said Dr. Jon Lurie, a professor of orthopedics at Dartmouth College's Geisel School of Medicine. Lurie was a member of a research team that conducted a pilot study that found a nearly 30 percent decrease in falls in the three months following the period when ActiveStep was included in the patient's physical therapy program.
Therapists have understood for some time the value of teaching patients to regain their balance after slipping, but they had to induce the patient's fall manually. "The old way was that the therapist would have to knock you off balance," said Lurie. "Our study showed that once therapists tried ActiveStep, they really liked using it."
Chu said there are now about 35 ActiveStep treadmills in use at hospitals, physical rehabilitation clinics and Veterans Affairs centers around the country. Each treadmill, built at Simbex's workshop in Lebanon, takes eight weeks to complete and costs about $65,000.
"That's when we realized that we were really good at the commercialization aspect rather than marketing and distributing," Chu said, "helping people who have an idea turn that idea into a product."
Having 'Skin in the Game'
Greenwald takes pains to point out that Simbex views itself as more than a mere consultant hired by a client to advise on a particular project. Instead, he said, Simbex's model is to integrate its team with the client and become a partner embedded in the project.
For example, when Hollywog, a Chattanooga, Tenn., company that makes consumer devices for pain relief, was looking for an engineering team that could design and build a prototype of a medical device that would discharge an electrical pulse to relieve chronic muscle or arthritis pain, it tapped Simbex for the job.
"We're a virtual company and we don't want to have engineers working for us. We want to go to the best engineers and ask them to help us," said Dwayne Hofstatter, chief sales and marketing officer at Hollywog.
That, he said, is what led Hollywog to approach Simbex 10 months ago with the idea for the device, but no idea how to design or manufacture it.
"We asked Simbex to work on a hand-held instant pain relief product, something that could be pulled out of your pocket if you have a sudden stab of pain," Hofstatter said.
The user holds the device, which is about the size of a computer mouse, against his or her skin or clothing, presses a button, and a low-power electric current is sent through the user's system, he said.
According to Hofstatter, the electric current stimulates endorphins, which alleviate pain for a period of "minutes to hours," taking over the role typically played by aspirin or other pharmaceuticals.
The device, now awaiting regulatory approval, is expected to be on the market late this year or early next year and sell for less than $40.
"A lot of engineering firms calls themselves consultants. They work on your project and charge you a fee. But the nature of business lends itself to cost overruns and time overruns," Hofstatter said.
"But with Simbex," he continued, "they position themselves to take some of the upfront risk associated with the project. They have skin in the game. They'll get a royalty on the device, so they partner in success and partner in failure. It's unique in my experience."
Research Leader
As a private company, Simbex is not required to divulge its financial results. And while the company may invest its own resources on product invention without large upfront fees, Simbex has nonetheless benefited over the years from federal grants to defray development costs on several of its medical devices.
The funding comes from a variety of sources, including the Small Business Administration's Small Business Innovation Research program, known as SBIR, the Department of Defense, the National Institutes of Health and the Food and Drug Administration.
The amounts can be substantial.
Simbex has received more than $10 million from the SBIR program alone, and when funding from other government departments, such as the Department of Health and Human Services (which includes the FDA), is included, the tally grows to $22 million from 35 contracts.
Simbex's expertise in navigating the federal government's funding apparatus also has led it to become the lead partner and manager in two federally funded research and commercialization centers: the Center for Translation of Rehabilitation Engineering Advances and Technology, known as TREAT, funded by the NIH; and the New England Pediatric Device Consortium, a nonprofit funded by the FDA.
The Pediatric Device Consortium focuses on accelerating the development of medical devices for the pediatric market by offering expertise advice from Simbex and other partners, such as Children's Hospital at Dartmouth and MassGeneral Hospital for Children.
Among recent projects the consortium has provided funding to are a wearable asthma monitor that connects with a patient's smartphone and can alert the wearer to the appropriate "asthma action" in the event of breathing difficulties; and a "needle-free blood draw" designed to reduce the frequency of "sticks" to draw blood during hospitalization by collecting it through a pre-inserted catheter.
Chu said the Center for Translation of Rehabilitation Engineering Advances and Technology reviewed some 195 product ideas, of which 19 received monetary grants or free consulting from partner members.
"Everything we do involves interacting with the human body," he said. "But our sweet spot is electrical and mechanical systems, like wearable technology."
The center has been set up to help guide inventors of rehabilitative devices through the commercialization process — from the original idea to securing intellectual property rights to designing the device, overcoming regulatory hurdles, test trials, developing business plans and funding.
Other partners include the Dartmouth Institute for Health Policy and Clinical Practice, Dartmouth's Thayer School of Engineering and Boston University.
Often, the inventor has already begun work on the device and applies to the center to perfect the idea so it can be commercialized.
And it does not even have to be "high-tech."
Sometimes, it can be a shoe.
This was the case with Suzanne Malinowski, of Windham, N.H., who designed a soft foot brace, which she calls the MyQuest Soft Brace, that provides walking assistance for people with foot drop — a degenerative neurological disorder that prevents sufferers from lifting the front portion of one or both feet when walking.
The typical remedy has been to wear an in-shoe brace to keep the foot at a 90-degree angle while walking. But the brace is painful to wear and requires one shoe to be a full size larger than the other.
Malinowski's "soft brace" wraps snugly around the ankle and has straps that attach to the shoe to support the foot at the correct angle.
Malinowski, who herself developed foot drop in her left foot in 2008 at the age of 36, turned to the TREAT center for help on a business plan and to refine her goals and understand the insurance market.
Now she is launching her company, New England Foot Drop Center, this fall.
In her own case, the center assigned a three-person team from Simbex to help Malinowski her refine her business plan, guide her through the FDA regulatory labyrinth, develop a "customer discovery survey" to confirm there is a market for the device — and provided $25,000 in seed money.
"I felt like I had a business partner," Malinowski said.
Best of all, she pointed out, her closet is full of all kinds of footwear — boots, sandals, slippers — that she couldn't wear before.
"I've been buying shoes like crazy," she said.