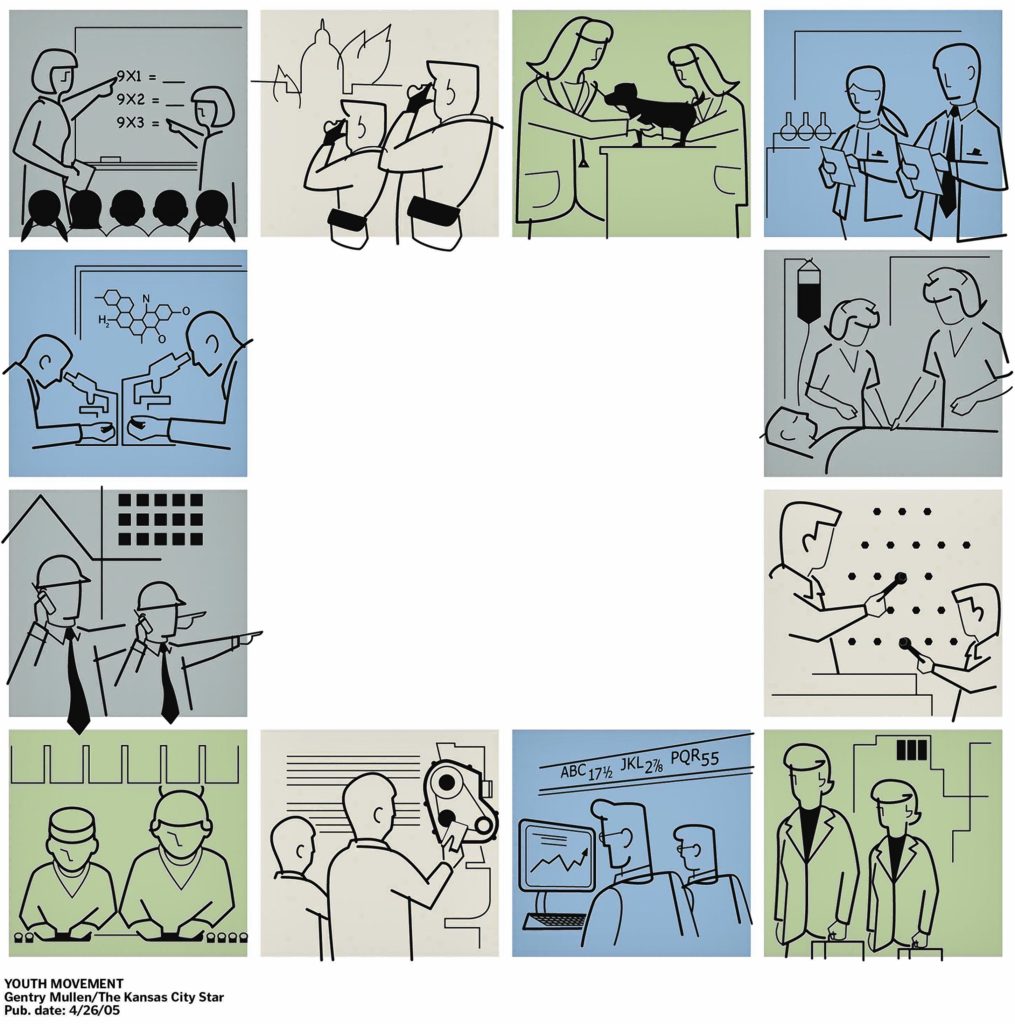 Colleges are out for summer break, and students are arriving back home. Many have lined up summer jobs to build up their bank accounts for the fall and at the same time give much-needed help to employers who are starving for extra staff. Still others are lucky enough to have found a structured, challenging internship at a local employer, perhaps in a field or career that they hope to continue with after their education. Additionally, some are job seekers who have graduated and are looking to break into a field of their interest.
So what's the difference between an internship and summer employment?
While summer jobs may be relevant to the individual's aspirations, the primary focus is extra income. Internships, however, provide career-related employment. They are a resume-builder that offers a learning opportunity and a hands-on, supervised work experience. Interns are typically vetted just like other employees and go through an interview process. They are paired with departments and managers that match their interests, skills and career aspirations. As they do for potential employees, human resource professionals are looking at prospective interns for will, skill, fit with the organization and, particularly, enthusiasm for the experience.
A successful and meaningful internship has many components. Typically, prospective interns are looking for challenging assignments, ability to learn about the business and its functions, opportunity to build expertise and proficiency, and a place to put their educational background to work in the real world. Whether it is a short-term assignment, peak period coverage, technical-research assistance, or an extra hand in a department, interns want to feel like they are part of the company. And they want to know that they made a difference.
There are many benefits for companies that decide to sponsor interns. A successful internship experience shows that they add value by being motivated, energized employees who often bring new ideas and a fresh perspective. While employers are providing exposure to their industry and available careers, they also potentially reduce recruiting costs, have the opportunity for talented individuals to return to a job in their market area, and, in essence, "try before they buy."
The entire organization benefits from interns and the experience of interacting with them and hearing about their college studies, their experiences and their cultural differences. Internships are a way companies can give back and make an impact on the future of a job seeker. Some of the challenges that businesses face with interns include transportation, housing, pay, paperwork requirements, time off, lack of commitment if not challenged, detailed instruction, frequent feedback and close supervision.
In some cases of interns who are students, colleges may require structured internships with evaluations, job descriptions and a candidate assessment. Colleges benefit by establishing ties to the business community. In return, internship programs enhance the school's image to businesses. It allows professors to expand their offerings and include coursework that contains real-world business needs.
The intern benefits from the experience by learning what businesses expect from employees. They also build their communication, leadership and problem solving skills; gain self confidence; and discover ways to apply what they have learned. And they get a head start if they want to return to the company for a full-time job, a personal contact, or a reference for other positions.
Ultimately, how do we provide interns with a worthwhile experience? Make them feel welcome and part of the team. Celebrate their arrival as well as wish them luck on their departure. Hope they will return to you for a permanent position. Stay in touch and watch them grow.
There is nothing more rewarding than knowing and seeing that you have made a difference by providing an opportunity for an intern to have a great work experience.