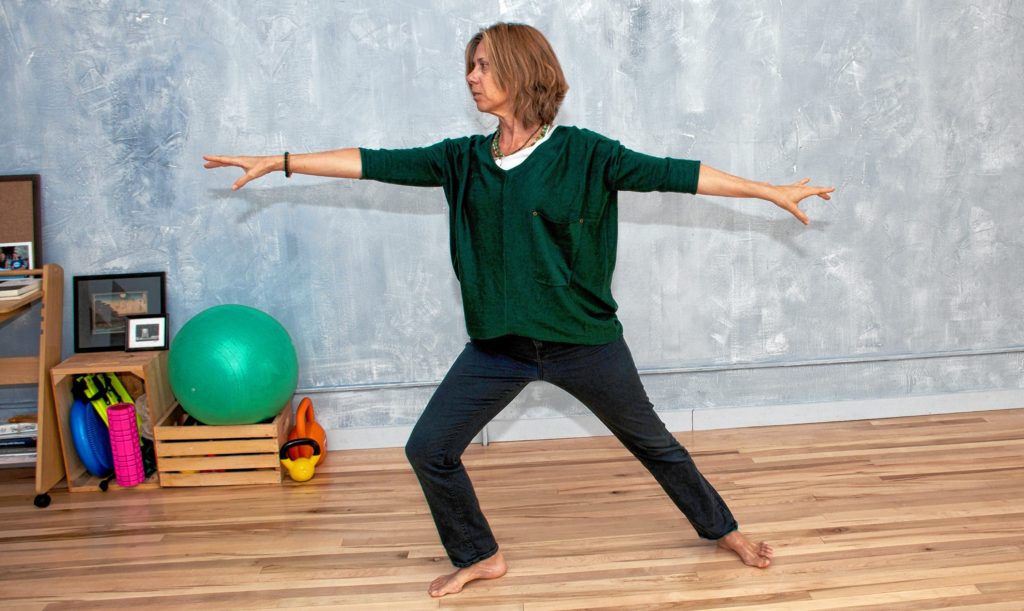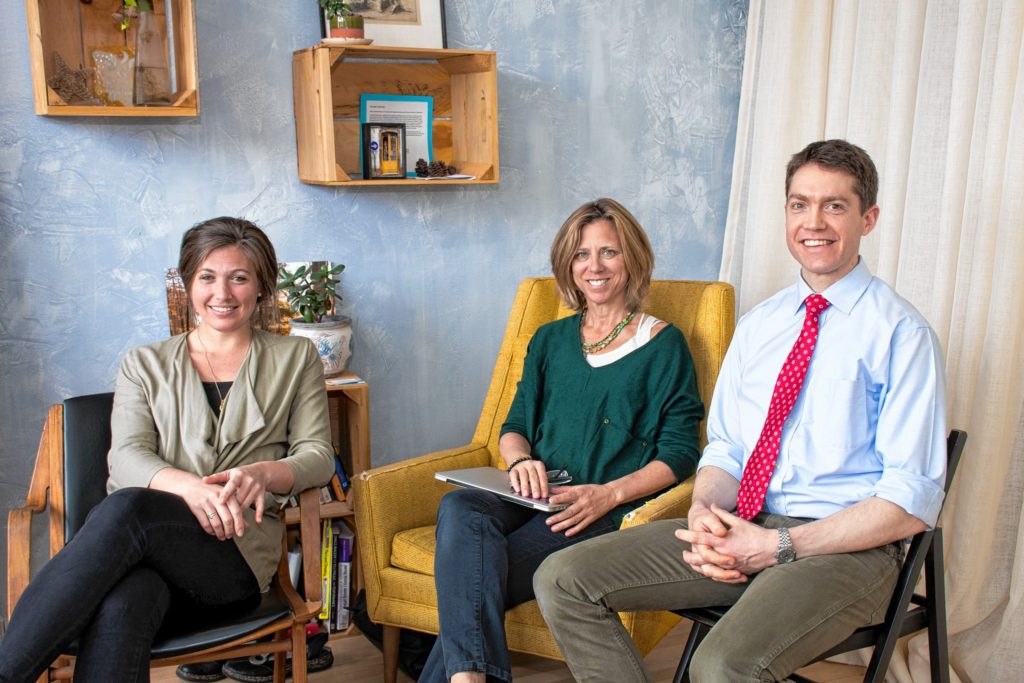 Kate Gamble, founder of Open Door Integrative Wellness in White River Junction, is a physical therapist and movement specialist who believes stress is a contributor to health problems and medications aren't always the answer.
"Our culture has become overreliant on medications to solve even the smallest problems," said Gamble, who opened the practice in January 2015. "We address how to manage stress in an optimal way and on a daily basis through nutrition and mindfulness and other techniques."
Open Door practitioners use all or some of the practices of acupuncture, herbal medicines, massage, physical therapy, mindfulness techniques, nutrition and mental health counseling to help treat a variety of health conditions, pain, and stress-related symptoms. Its recently launched Stress Reduction Experiential Learning Lab involves a six-week curriculum that examines the nature of stress and provides strategies to minimize its impact.
Upper Valley residents and businesses, including Dartmouth Health Connect, King Arthur Flour, Hanover High School, Second Growth and the Haven have partnered with Open Door to create customized workshops conducted onsite and in the work environment.
But when Gamble launched Open Door, she was uncertain of a long-term growth strategy. She reached out to Upper Valley SCORE to help her evaluate and refine a business model.
Gamble teamed up with SCORE counselors Steve Wilkerson and Ann Hargraves. They helped with financial processes, accounting and organizing the operation so Gamble could focus more on community outreach and growing the business.
"SCORE was a great source and their feedback on a number of issues, as well as the workshops I attended, were invaluable," Gamble said.
She soon realized expanding her business would require recruiting a team of professionals to complement her skills. Gamble, who specializes in working with clients with biomechanical and neurological dysfunction, has built an integrated team of practitioners: Britton Mann, who holds a doctorate in acupuncture and Oriental medicine; Holly Westling, a registered nurse and nutritionist; Miriah Wall, a counselor, wellness coach, and yoga teacher; and business consultant Caroline Cannon. Collectively, they have played an integral role in increasing Open Door's business and enhancing people's lives.
Mann, for example, has made Open Door a research site for a study funded by the Vermont Legislature that aims to assess the feasibility of acupuncture for chronic pain in the Medicaid population. One patient enrolled in this study had been suffering ankle pain from multiple fractures and subsequent surgeries severe enough to limit his ability to work on his feet without medication. Within a half-dozen treatments, his pain had decreased and functionality increased to the point where work and home activities became manageable and medications were no longer needed.
Open Door's recently renovated, open and airy 2,200-square-foot space at 18 N. Main St. boasts high ceilings, natural light and versatility for classes, workshops and meetings. There also is a large movement studio, a kitchen for cooking workshops, and three private treatment rooms for acupuncture, massage and therapy. Programming includes workshops such as Caring for the Caregiver and classes that include contemporary dance, yoga, creative movement for kids, athletic movement performance, Qigong, meditation and Tai Chi.
"The clients we help are motivated for change and improvement," Gamble said. "Each one of us has inner resources, but some of us may need some encouragement and specific guidelines in order to be effective in achieving our wellness goals and maximum vitality. This is where our team comes in."
Contact:
Open Door Integrative Wellnes
18 N. Main St., White River Junction
904-626-5284
http://www.opendoorworkshop.com