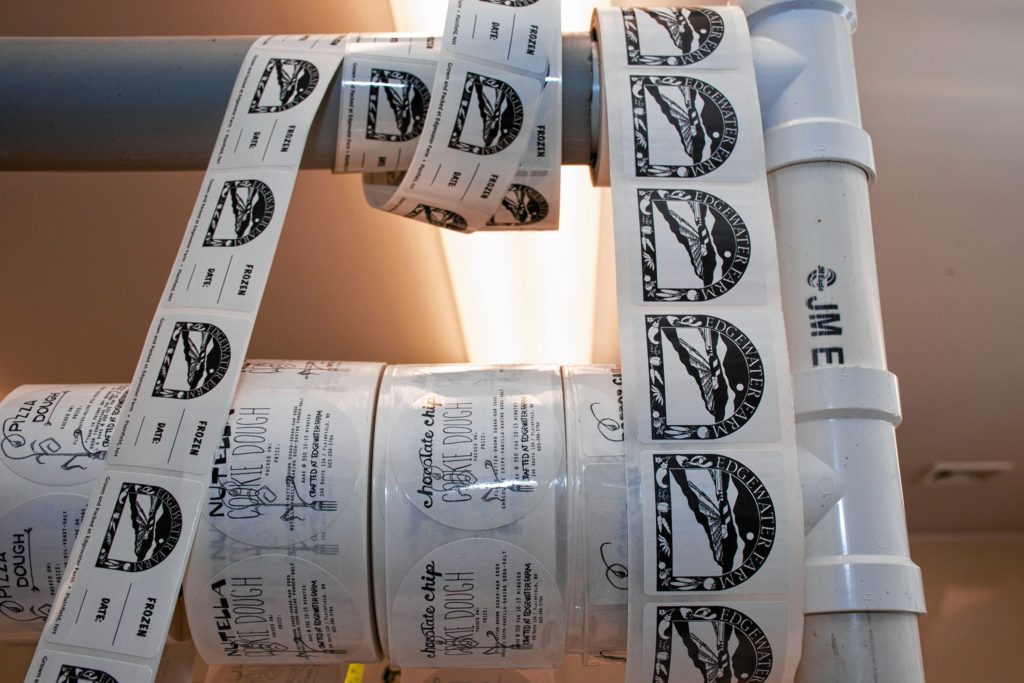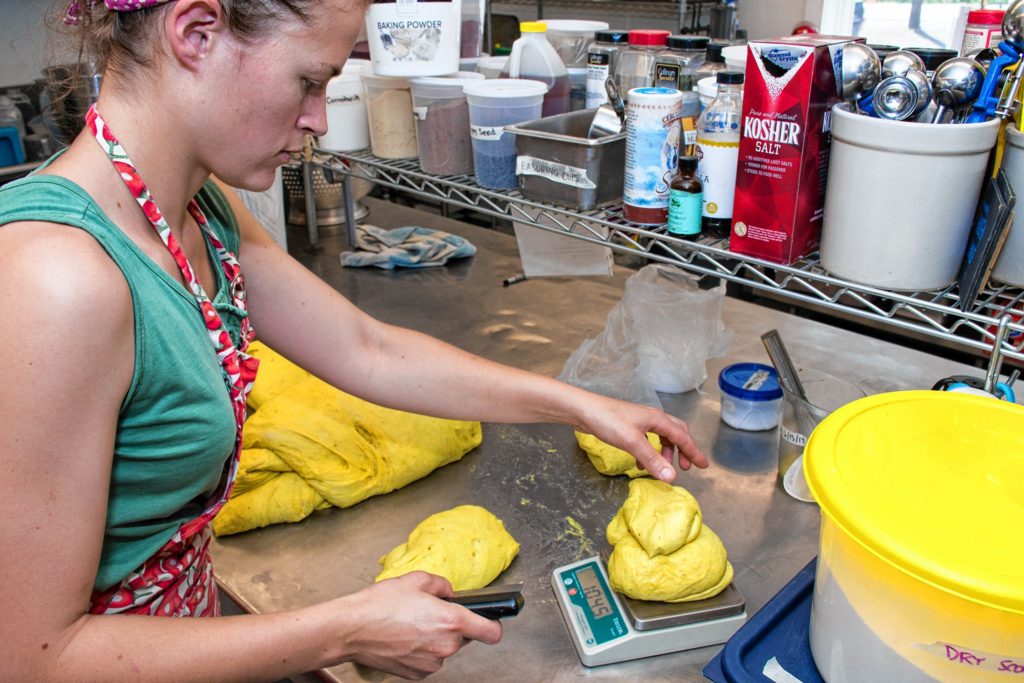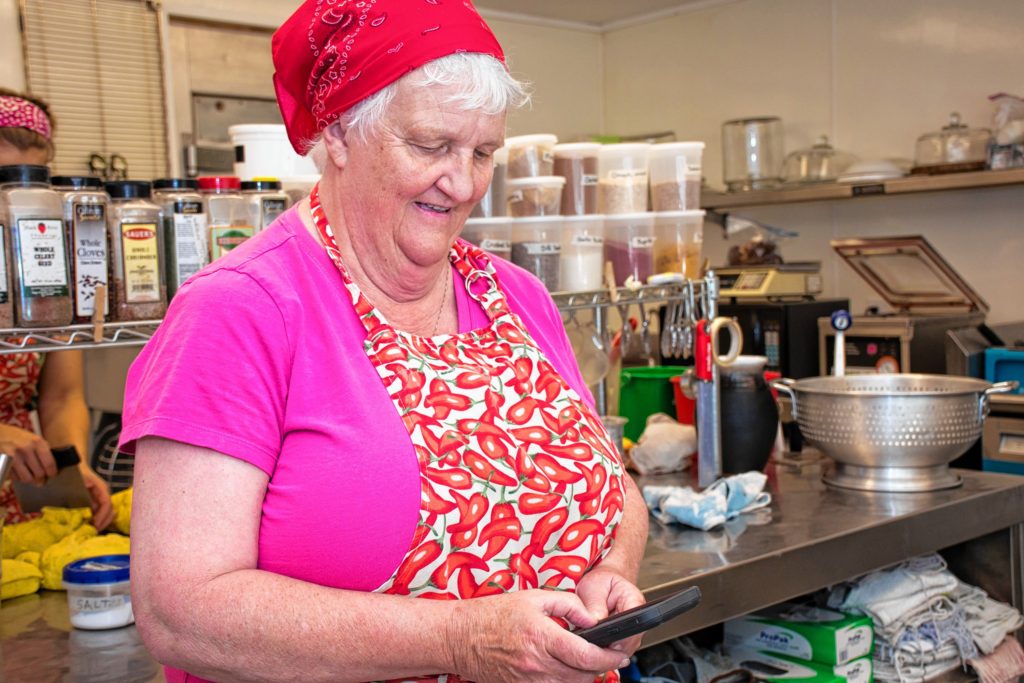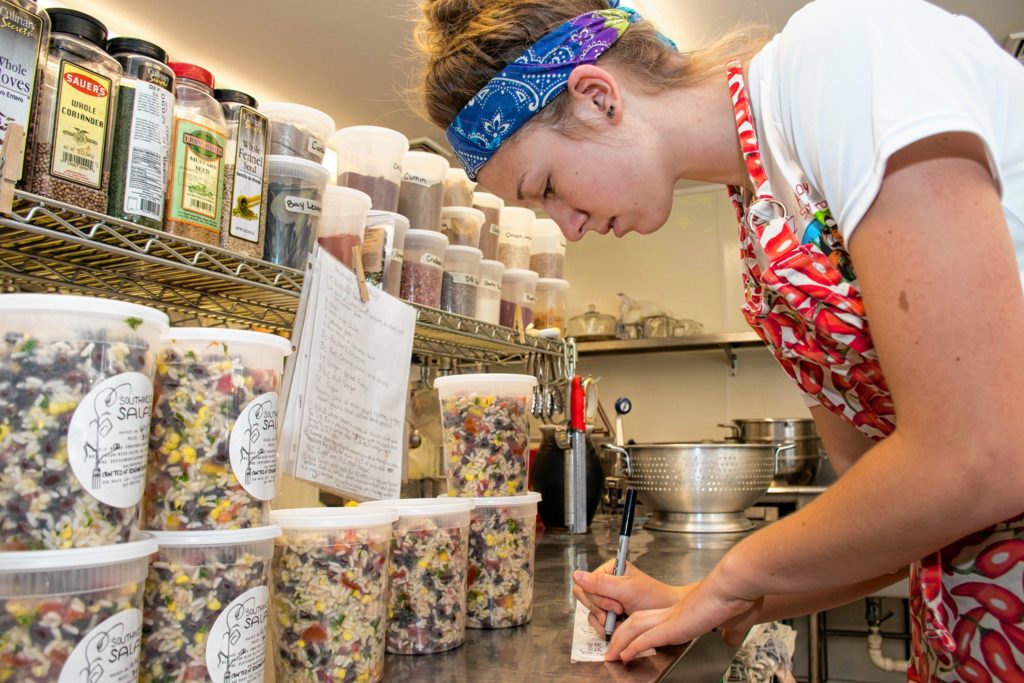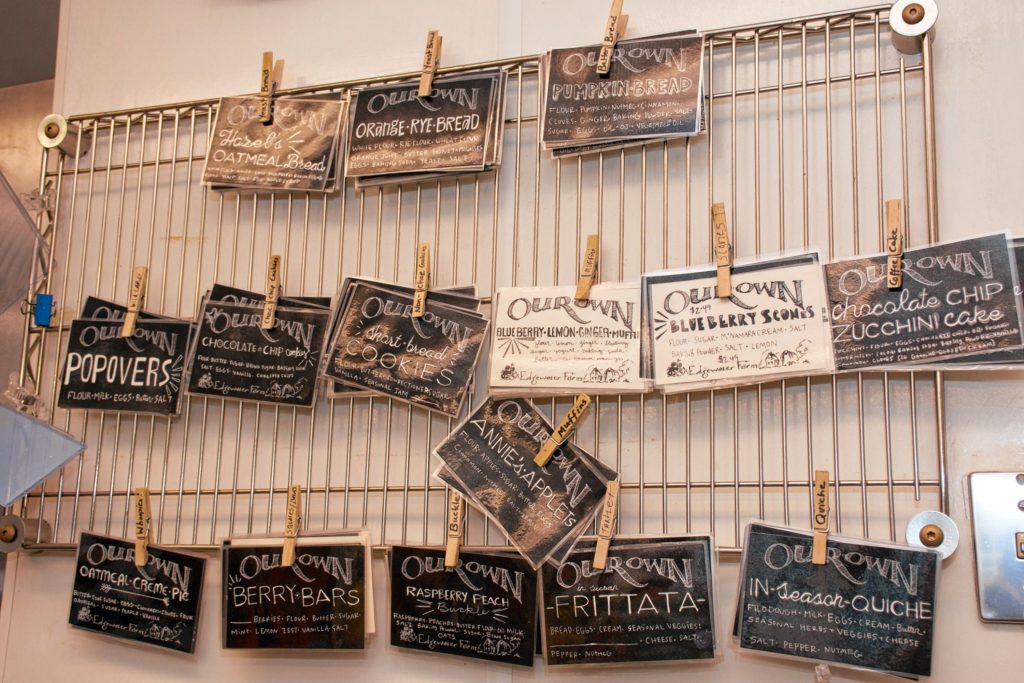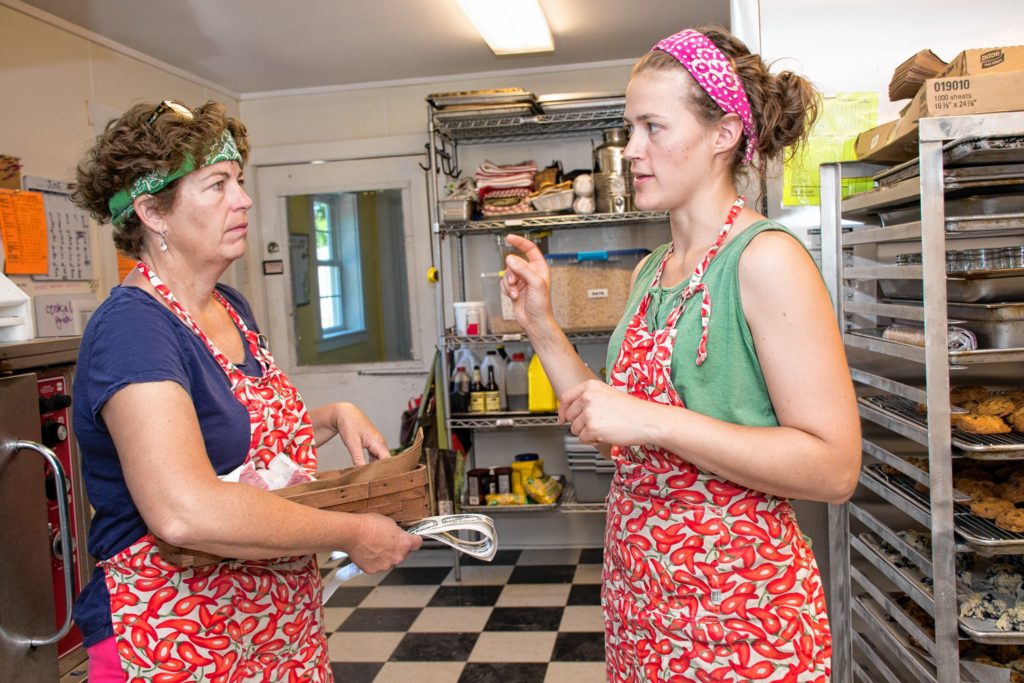 Several years ago, I stopped by the Sprague family's Edgewater Farm in Plainfield during strawberry season (which runs from June to July) to pick up their signature summer fruit. The farm stand was airy and bright, the berries ruby red, and in the cooler was heavy cream from McNamara Dairy down the road.
If that hadn't already brought strawberry shortcake to mind, right next to the berries were gorgeous, thick, farm-made biscuits. Biscuits are so easy to make that I almost never consider buying premade, but that day, one of the rising trends in the local food movement caught me like a fly in a web.
I had a delicious batch of strawberry shortcake that night and all I had to do was whip the cream. I was enjoying the fruits of a large investment made by the Sprague family: their on-farm commercial kitchen. They were enjoying the fruits, as well, in the form of income from my impulse biscuit purchase.
On-farm commercial kitchens are slowly on the rise in the Upper Valley as farms see the potential business advantage of processing their own products and making related items, such as biscuits. For some, it rounds out the farm.
"I think each of the Spragues would love to work in here," Edgewater kitchen manager Emily Malnati said. "It is where all the pieces of the farm come together."
According to Kate Duesterberg of Cedar Circle Farm in East Thetford, "The kitchen is very important for achieving our mission of wanting to provide good, organic food for the community all the year round."
Commercial kitchens also can distinguish a farm from the competition, and here in the Upper Valley the competition has increased along with the growth in the market for local food.
Adding Value
"When margins shrink on raw farm products, one of the strategies to increase profitability is value-added products," said Seth Wilner of the University of New Hampshire Cooperative Extension. "And as the local food movement gains in popularity, with a higher density of producers in the marketplace, a commercial kitchen can differentiate your farm by allowing you to make (a variety of) value-added products." Value-added farm products are raw products that have been cooked, frozen, cut or made into another food item such as pickles, pesto or pie.
Owner Suzanne LeBlanc built a kitchen at her Autumn Harvest Farm in Grafton in 2007 "because I enjoyed making food, and to use up extra product," she said. "It has definitely set us apart, and we have seen many other farms follow suit. I think a commercial kitchen is useful and can add another dimension and more income than you can realize without one."
Making use of surplus or slightly blemished fruits and vegetables is a motivation for the Edgewater kitchen as well, Malnati said. "Our purpose is to think of new ways to use things we have tons of and could never sell. We have developed recipes we work with over the course of the season. It's a huge asset for the farm stand to have prepared products. It's a one-stop shop."
Cedar Circle, Edgewater, and Autumn Harvest prepare a variety of baked goods ranging from breads to jam bars, fruit and vegetable products, fermented foods, frozen fruits, precut vegetables, pesto, jams, pickles and jellies. Dairy and maple farms use kitchens to make ice cream, cheese, maple products and more. Baked goods draw people toward the fruits and vegetables, as well. "We draw them in with goodies," Malnati said.
All agree that having a commercial kitchen adds significantly to the farm.
"It's become a bigger draw for people, and our business has grown overall because we have it," Duesterberg said. "Baked goods bring people to the shop, but we also focus on things we can do with items we grow on the farm."
LeBlanc said she finds the diversity of products she can bring to farmers markets because of her commercial kitchen is important to sales, but only in the context of the farm-fresh vegetables she offers. "Vegetables are the No. 1 draw at a farmers market. I've seen many jam people come and go. If you don't have vegetables, you don't get as many people through your booth. But taking your basil and making pesto (to sell), people get so excited about that. They will be in heaven. They don't know how to do it and you did it."
LeBlanc is changing the business strategy at Autumn Harvest this year to focus on on-farm sales, based in part around the flexibility a commercial kitchen allows. She is expanding with a small cafe, a larger farm stand, and on-farm events such as "Pie in July" on July 29. Cedar Circle and Edgewater also use their kitchens to enhance the experience of a farm visit.
Big Investment
In Vermont and New Hampshire, if a business plans to prepare and sell potentially hazardous foods (such as low-acid items like pickles and relish, or cheesecakes and custards), or if the operation's gross income exceeds a certain threshold, a commercial kitchen and the attendant permits, equipment and licensing is necessary — and a significant investment.
UNH Cooperative Extension's Wilner estimates the cost of a typical commercial kitchen to be more than $200,000.
Accordingly, Wilner strongly advises crunching the numbers prior to making the leap and asking questions such as, "How are you going to track the product quality? Are people happy? What is the strategy on paying off the debt?"
Edgewater, Cedar Circle and Autumn Harvest did not go through a business planning process prior to installing their commercial kitchens, but all strongly recommend it in hindsight. "Yes, we really should have run the numbers," Duesterberg said. "It's almost starting a whole new business."
"If you're living in a tent on your 2 acres you are hoping to turn into a farm, wait until you're ready to invest money and have a good customer base that you can rely on," LeBlanc added.
Share and Share Alike
Shared kitchen and processing facilities are an option for farms and food businesses that have outgrown the homestead kitchen but are not ready or able to invest in building their own facility. Four commercial facilities are within two hours of the Upper Valley and offer rented kitchen space, a wide range of equipment and business consulting: The Vermont Food Venture Center in Hardwick, Vt.; the Mad River Food Hub in Waitsfield, Vt.; Genuine Local in Meredith, N.H.; and Creative Chef Kitchens in Derry, N.H. It's a great option for businesses developing a new product, but the distance and cost can deter long-term use for some farms.
Interest in a shared facility closer to home is percolating in conversations facilitated by the Upper Valley nonprofit Vital Communities among producers and business owners. Many wonder if the Upper Valley's food system has grown enough to support a local shared processing facility, making it easier and cheaper for farms to extend the season, use surplus product, and grab more market share without the expense of installing a kitchen.
If the answer is yes, multiple farms have paved the way for it to happen with their own commercial kitchens, taking advantage of the Upper Valley's taste for fresh, local, ready-made farm products.