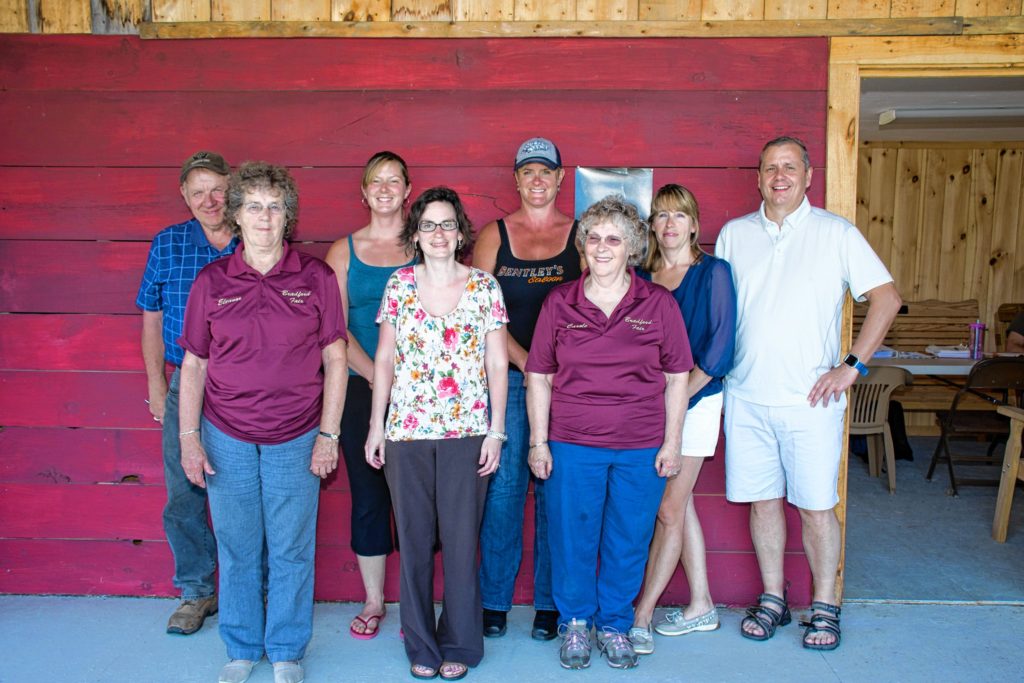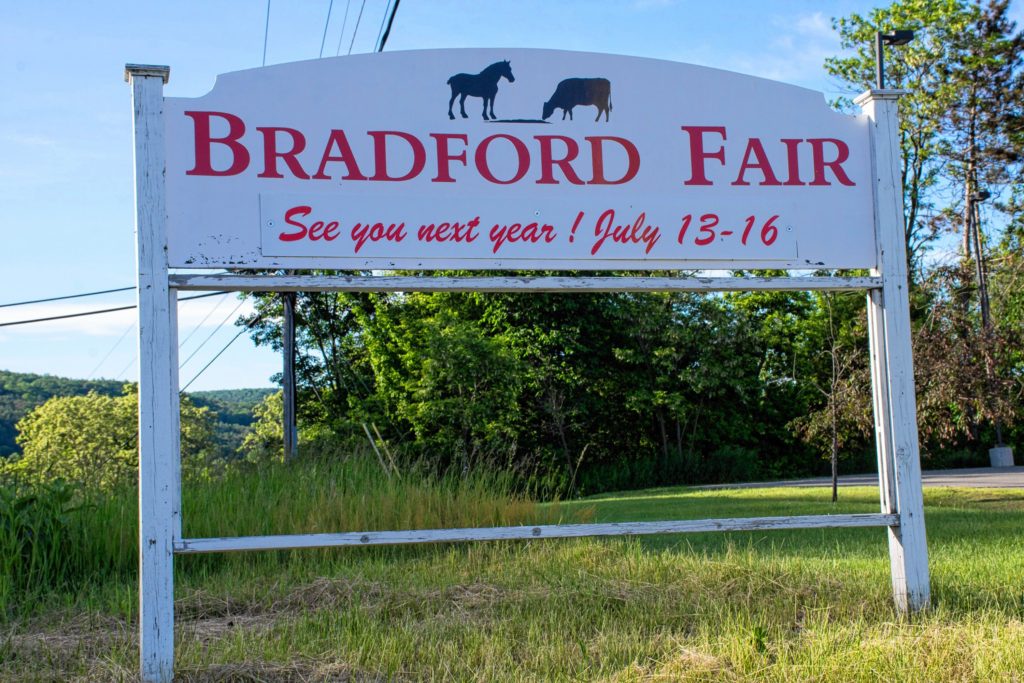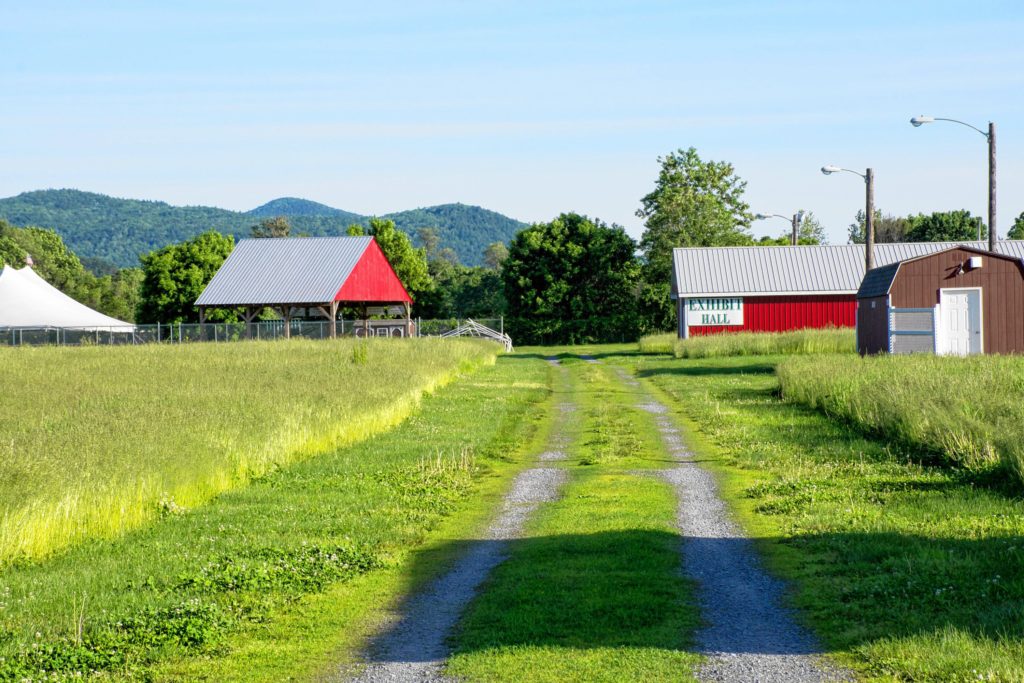 The Bradford Fair, set for July 13-16, has been a tradition since 1947, but in recent years organizers have struggled to find vendors and exhibitors and attendance was down. Bradford, Vt., native Tammy Taylor remembers visiting country fairs with her father and riding the Ferris wheel and other rides together. "He could always convince the ride operator to let us stay on the ride for a few extra turns," she said. "As a child, it was magical." Taylor, 47, is now leading a group of Bradford residents who are working to revive the fair. She spoke with Enterprise about the effort, and why fairs like this are important.
Can you tell me a little about the history of the fair?
J. Arthur Peters and the Future Farmers of America of the Bradford Academy started The Connecticut Valley Fair in 1947. In 1970, the fair became the Connecticut Valley Fair Inc. The fair association purchased 26.6 acres of land on Carson Lane in Bradford in 2003, and in 2009 we moved from the school property to our new location. Currently the fair organization is comprised of seven directors and approximately 108 members, of which only a small handful participates on a regular basis.
How did you get involved in the fair?
My parents have always been involved in the fair and I would help out on occasion. A few of the directors kept asking me to join as a member and so last year I decided to do so. I've grown up in the area so I am familiar with the town and the local businesses. I would very much like to see the fair thrive again and I think the younger generations need to get involved in order to make that a reality.
What is your favorite part of the fair?
I enjoy every facet of the fair. I like to stroll through and look at the different exhibits and admire the dedication and creativity of the vendors and exhibitors. I enjoy listening to the concerts, the 4-H and horse-pulling events, as well as the food. It's always fun to bump into acquaintances that you haven't seen in a while. Nobody is in a hurry at the fair and it's an excellent chance to catch up with old friends.
Why is a fair like this important to Bradford?
I think Bradford and the surrounding towns need to hold on to the tradition, help it grow and take pride in the fair being an asset to the community. The event brings visitors to the town, and ultimately they support local businesses. I feel like the fair is a resource to local businesses and organizations, but it's underutilized.
What inspired the revitalization effort?
The fair has struggled a bit over the past several years for a number of reasons, but we decided to take a positive approach and revive it. The reality is, if we were to forgo holding the fair in any given year, it would be gone forever. These types of events are hard to bring back, so a small group of us worked incredibly hard over the past several months to move the fair forward and build it back up to what it used to be years ago. It will take a couple of years for us to get it there, but we have already made tremendous progress.
Was there a moment when you thought it wasn't going to happen?
Yes. It's difficult to secure an amusement ride company. They typically travel to fairs on a circuit to get the most of their short fair season. The Bradford Fair kicks off the fair season, and the date of our fair falls a little outside of the preferred circuit dates, as most others take place a bit later in July until September. We called up and down the East Coast and as far west as Illinois. Had we not found an amusement company, we would have been faced with the difficult decision of whether or not to put on a fair.
Was there a moment when you knew it was going to work?
Yes! The minute we got a commitment from the ride company.
How many vendors and exhibitors do you currently have on board?
Probably 15-plus vendors and exhibitors, and we have about the same number, or a little higher, of food concessions, which are separate.
What still has to be done?
We are still looking for vendors and exhibitors; and we are still seeking sponsorship to help offset the costs associated with putting on the various scheduled events. We took on a massive project of launching a new website and updating every piece of documentation related to the fair, and that work will continue well beyond the actual fair. We will work on improvements to the fairgrounds, and we are aggressively trying to advertise the new website and the fair itself. We are going door-to-door to engage with local businesses, as well as reaching out to businesses throughout Vermont and New England for their support. Our ultimate goal is to develop long-term relationships that will help us to sustain the annual event.
What do you hope to do differently next year?
The biggest thing is to start planning for 2018 as soon as the event finishes this year. We are already more organized than in past years, and we will carry that momentum forward to help make 2018 bigger and better.
What do you hope to repeat?
Offering the fair, further develop our relationships with vendors and exhibitors, and encourage more people to participate. We invite the community to come check out the fair, so we can repeat it all over again next year.
Editor's note: For more information, visit http://www.bradfordfair.org or email thebradfordfair@gmail.com.