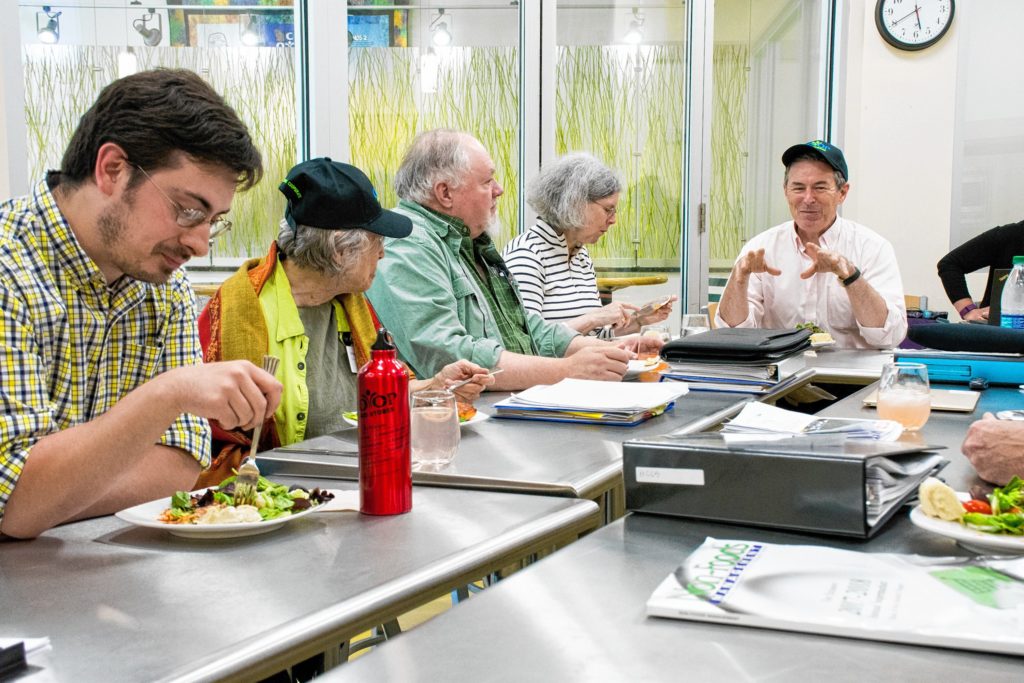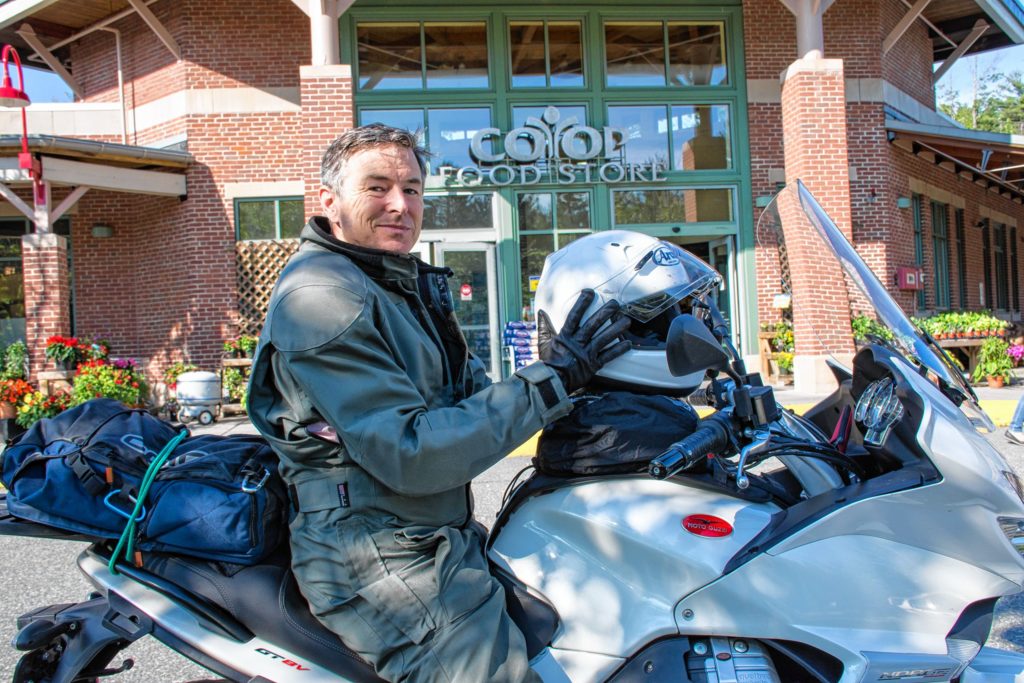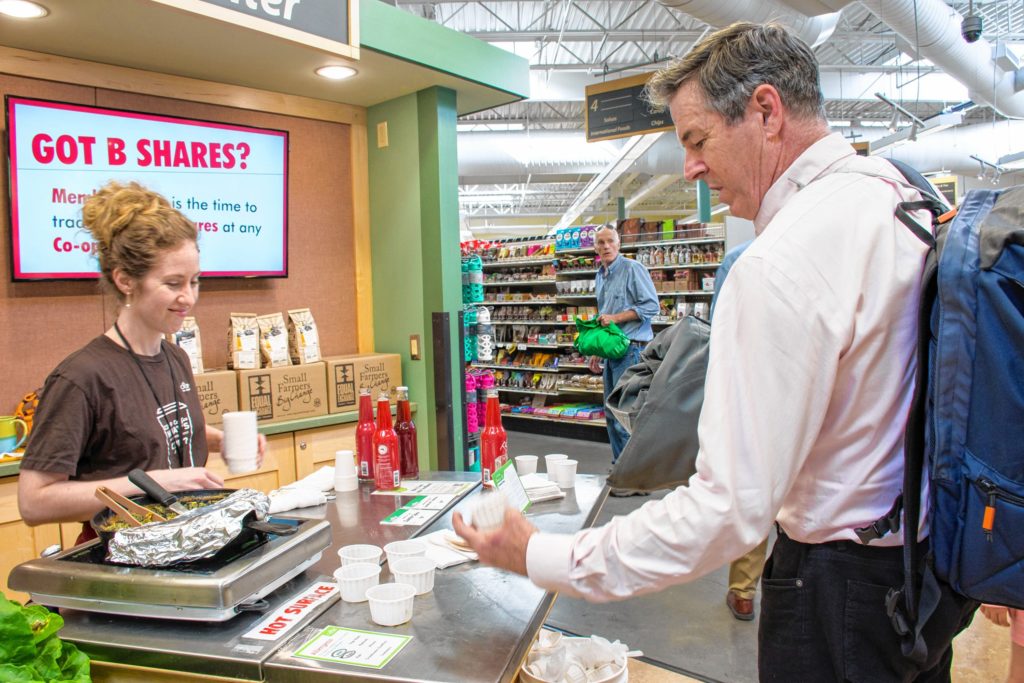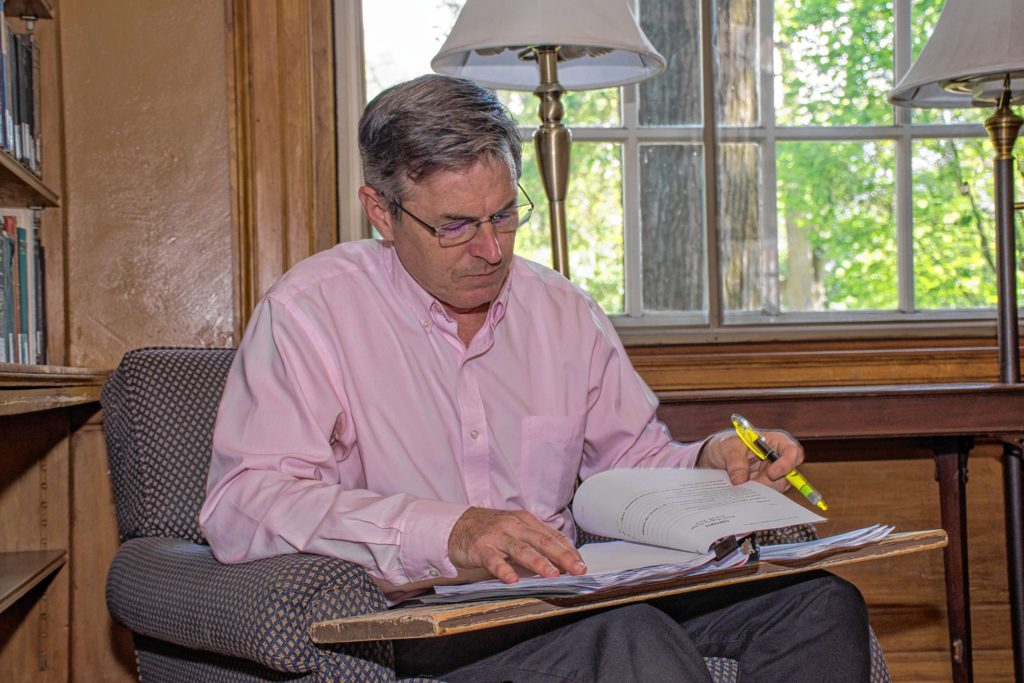 William Craig has worn many hats in his career. The Thetford Center resident is a lecturer in creative and college writing at Dartmouth College, and the author of Yankee Come Home: On the Road from San Juan Hill to Guantanamo. A former Valley News writer and editor, he's also a jazz and rock bassist and avid motorcyclist. On June 1, he was elected board president of the Hanover Consumer Cooperative Society, which operates the Co-op Food Stores in Lebanon, Hanover and White River Junction. In a conversation and email exchange with Enterprise, he discussed his new role, bass players and motorcycle rides.
Where you are from, and how long have you lived in the Upper Valley?
My wife, Kathleen, and I are empty nesters, grateful for the wonderful start the Upper Valley gave the five kids of our blended family. We've been living and working here since the early 1980s. I grew up in southeastern Connecticut when it looked like the Upper Valley — when towns like Westport, my hometown, were affordable and unpretentious. The town was cheap enough to attract creative types: actors, writers and artists. My parents were interesting oddballs — a door-to-door Bible salesman and a substitute teacher — who blossomed into best-selling authors. That affordable, creative community helped them transform themselves.
What prompted you to get involved in the Co-op and to seek a leadership position on the board?
The Upper Valley is an amazingly fortunate community. In addition to beauty and neighborly spirit, our 40-odd towns still offer reasonably affordable places to live and many great jobs. I think of the Co-op — owned by 21,943 members, employing more than 400 of their neighbors — as a kind of town within towns, transcending political boundaries and crossing the river. It's a community so big that it affects all of us, even nonmembers. Its great groceries and services are available to everyone, and its success is one of our region's significant strengths. I got involved when the Co-op board was having trouble resolving controversies over hiring and firing policy. I certainly didn't seek the board's presidency, and I'm humbled to be following Tony Roisman in that role, where he's done a tremendous job.
What do you see as your role as board president, and what are some of your goals for your term?
The board has established a way of working and communicating that is positive and productive. While we're not committed to a consensus decision-making model, I consider it my job to facilitate agreement and, when agreement isn't available, to facilitate mutual understanding. These are great, talented volunteers, and we're working well as a team.
The Co-op has gone through some difficult times in recent years, with employee firings and employee disgruntlement. How are you addressing those issues so that 1. employees feel more confident and 2. you can restore the public's trust in the Co-op?
I really regret the controversies of the past, and my heart goes out to all involved. I'm proud to say that the Co-op has been revising its policies. New Hampshire's at-will law may reflect the state's concerns, but it doesn't reflect cooperative values. The board is also working on improving communications with membership, and joining management in a member-engagement effort that will gain momentum through the next year. The best way for members to feel reassured about the Co-op's direction is to get informed and get involved! A lot has changed over the past year, including online access to in-depth financial information. Our board meetings are welcoming, positive and (relatively) brief. And we're always looking for committee members.
There also have been tough financial times, particularly the disruption over the Hanover store's renovation. What are you doing to address this issue?
Renovations cut into revenue at the Hanover store, and that was no surprise. Co-op shoppers have strong identifications with our stores, and some felt disconcerted by change, but the staff is doing great work making sure members find what they're looking for. In fact, more than 300 products have returned to the shelves in direct response to member requests. It's a member-owned, member-driven store.
What do you view as your biggest challenge in your new role?
Board members get a quick and sometimes startling education in the grocery business. It's brutally competitive, with an extremely tight margin separating profit from loss. I believe the board needs to help management assess the Co-op's long-term strategic direction. That effort starts with a state-of-the-Co-op assessment that makes no assumptions and considers no question impolite. Employees are doing a great job serving members and community in today's tough business environment; the board needs to help management imagine how we'll be doing business in even-tougher tomorrows. I worked at Headrest, as a hotline counselor, before serving on the board, and that experience of the employee's view of board work has stayed with me.
Can you speak to the Co-op's growth, including the acquisition of the White River Junction store and the evolution of the Co-op Market on Lyme Road in Hanover? Are there other plans for growth in the future?
Those stores have very different reasons for being, and different origins. The White River store was created to serve a central group in the Upper Valley community that might otherwise not have had a much-needed store. The Lyme Road store was created in anticipation of a development in north Hanover that did not end up happening. I think any expansion or contraction of Co-op operations should be based on three essential questions: Is it consistent with cooperative principles? Does it serve our mission (which includes a strong element of community service)? And, is it a financially sound operation?
Can you speak about the importance of the employees to the operation and success of the Co-op stores?
The employees ARE the stores. Shopping at the Co-op is not like shopping just anywhere. Employees strive constantly to reflect members' interests and needs as they make shoppers welcome, answer questions and choose what's on the shelves. From the cashiers to the general manager,  Co-op employees work to put cooperative principles into action every day all through the year. Employees build our relationships with local growers and producers, oversee our charitable gathering and giving, and build our Co-op into the social and economic structure of our region.
Who's your favorite bass player?
My bass-playing heroes reflect my age. I'm inspired by the lyricism of Scott LaFaro, the restless invention of Charles Mingus, the groove mastery of James P. Jamerson.
What's your favorite road for a motorcycle ride?
No one road stays my favorite; it's all about moving on, right? As of last month, I am grateful to Canada's Newfoundland and Labrador Route 430 for showing me my first iceberg.