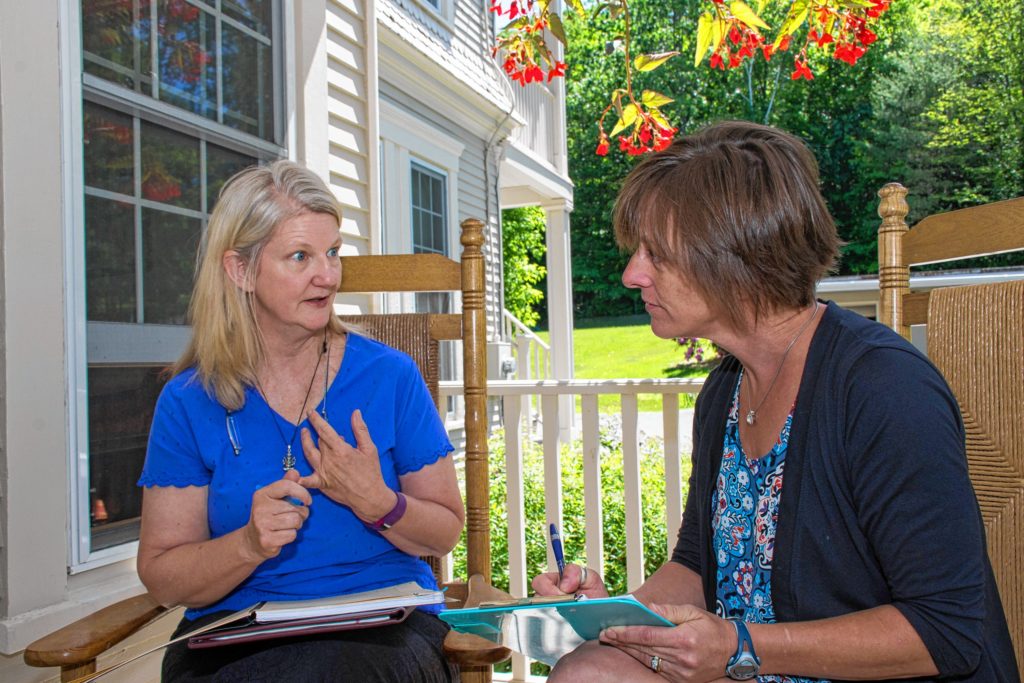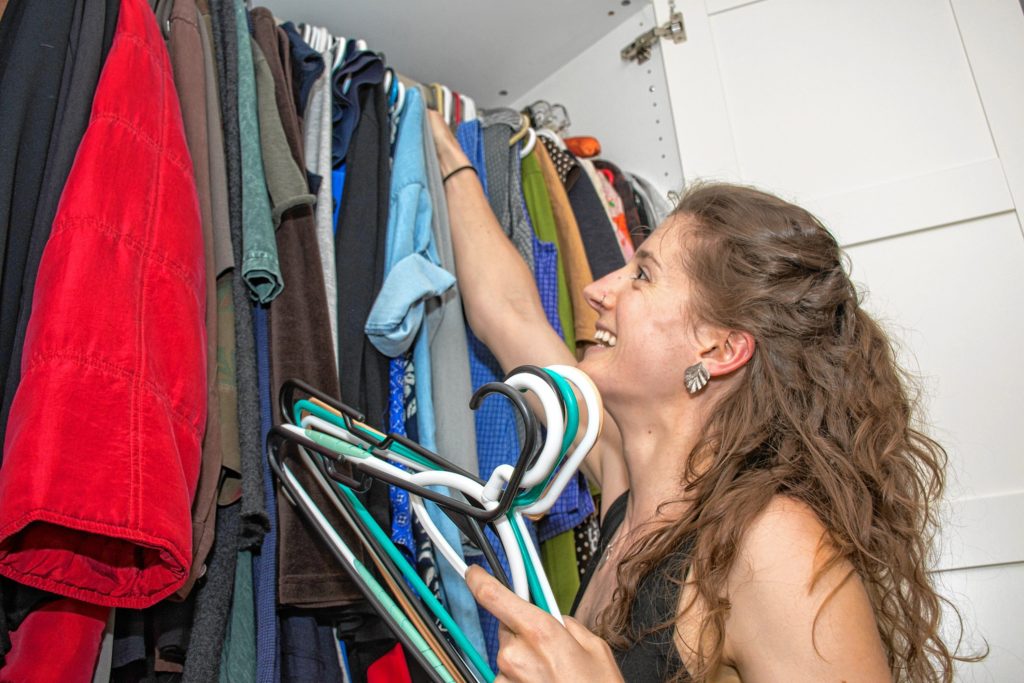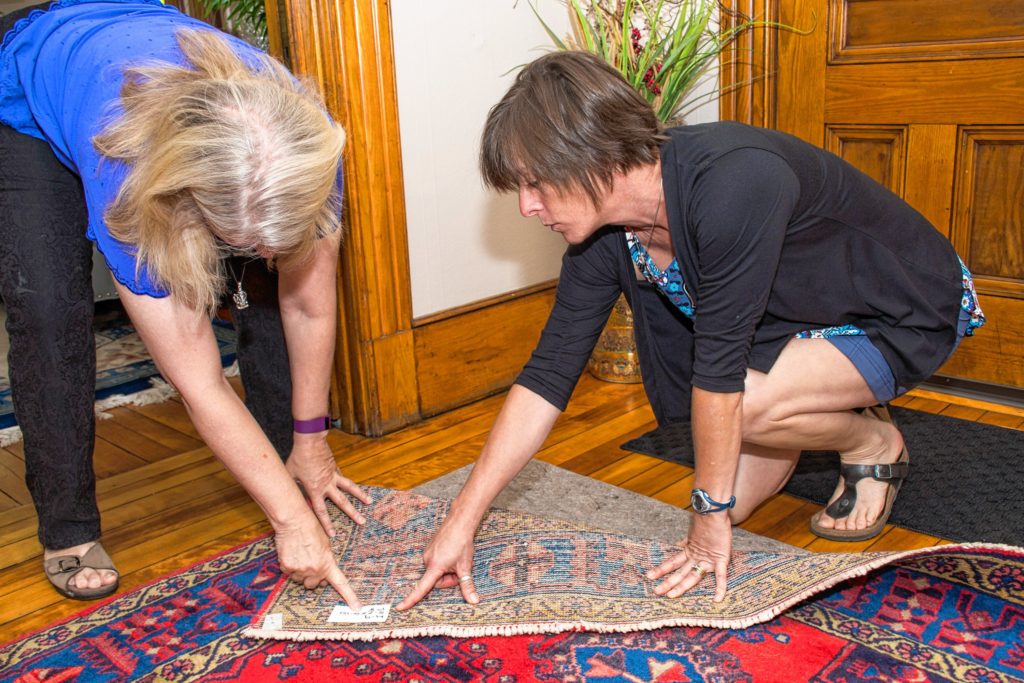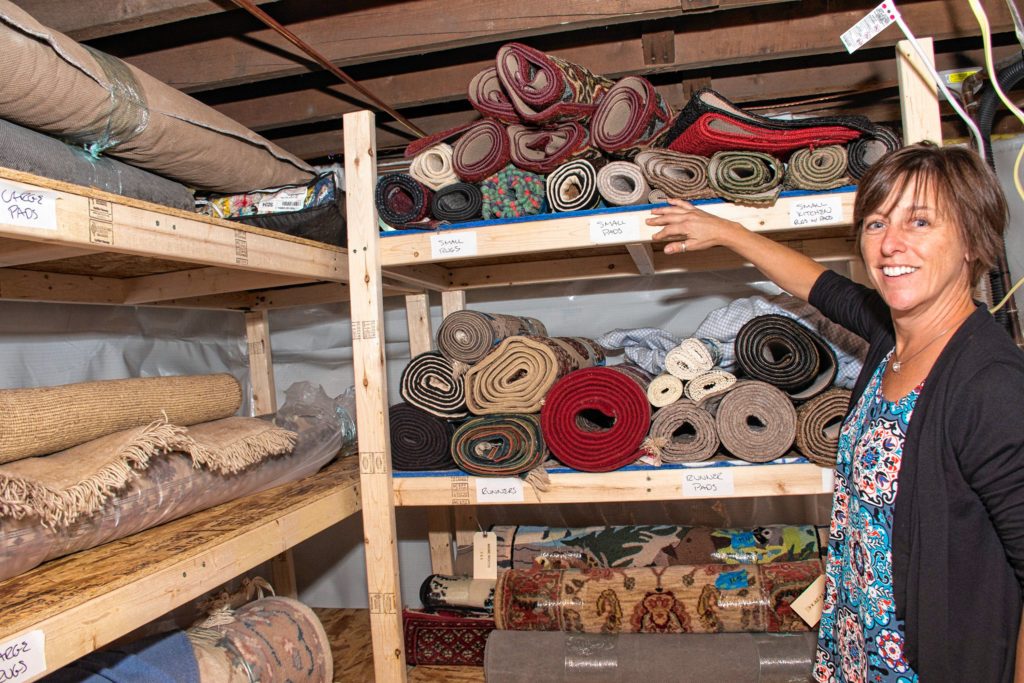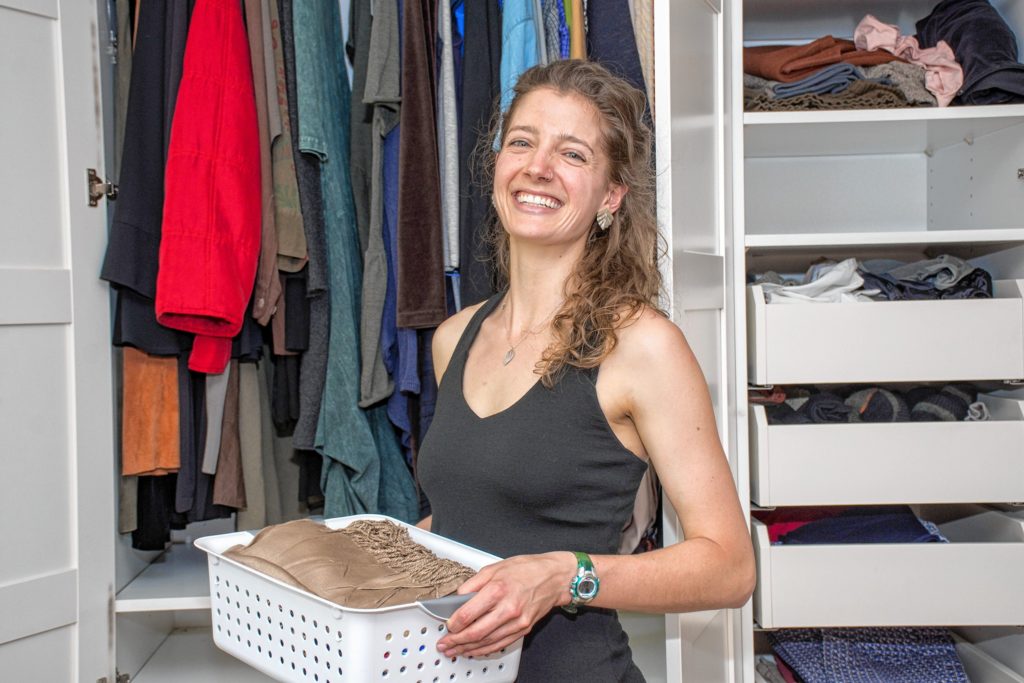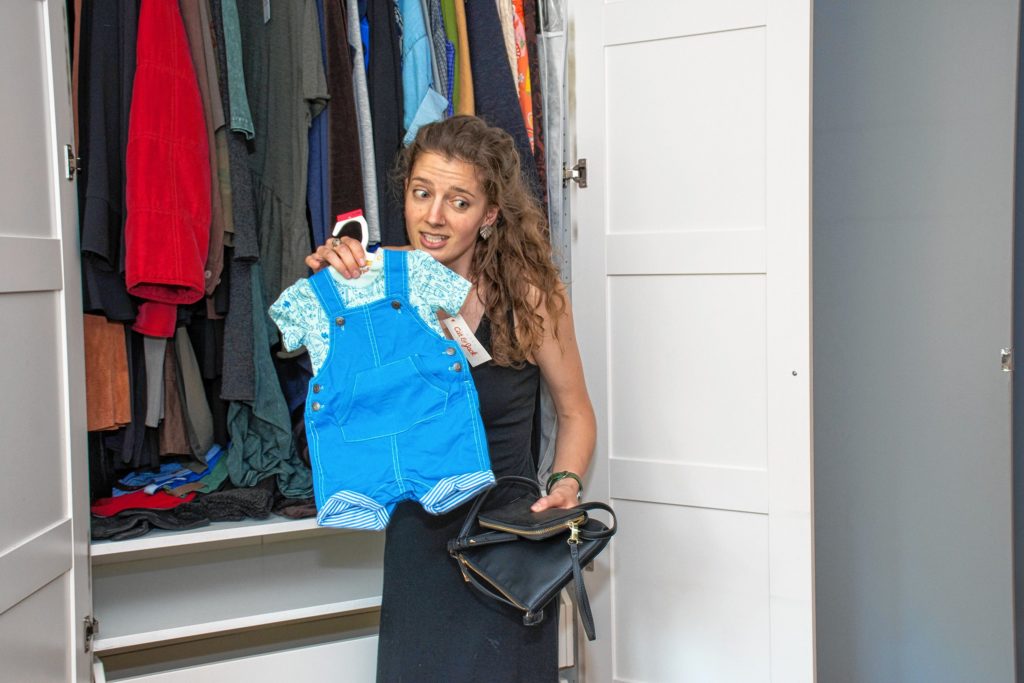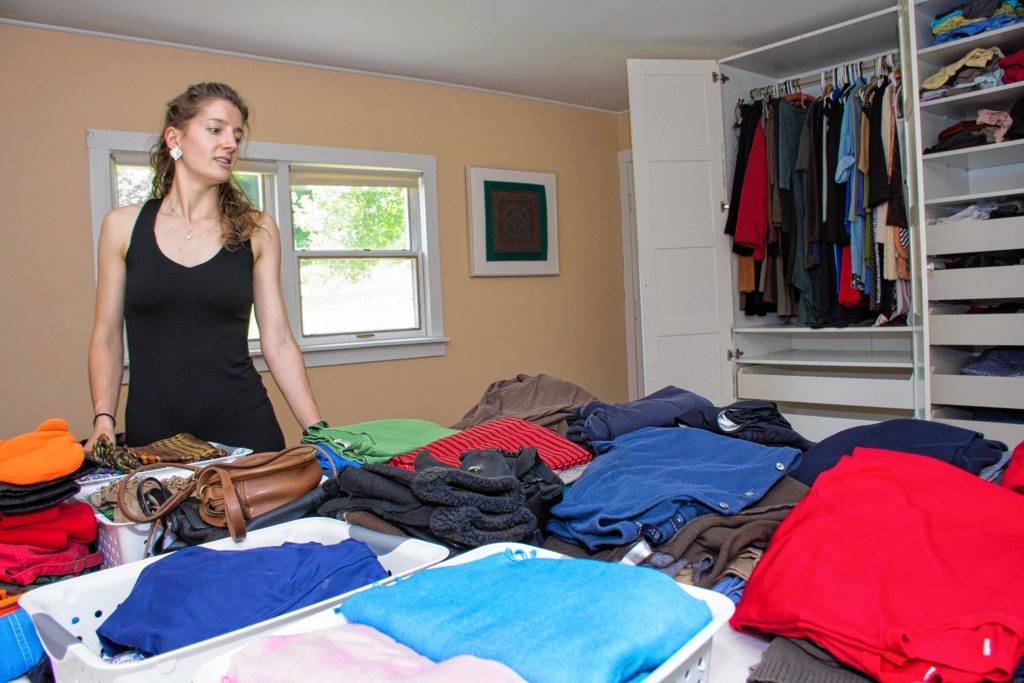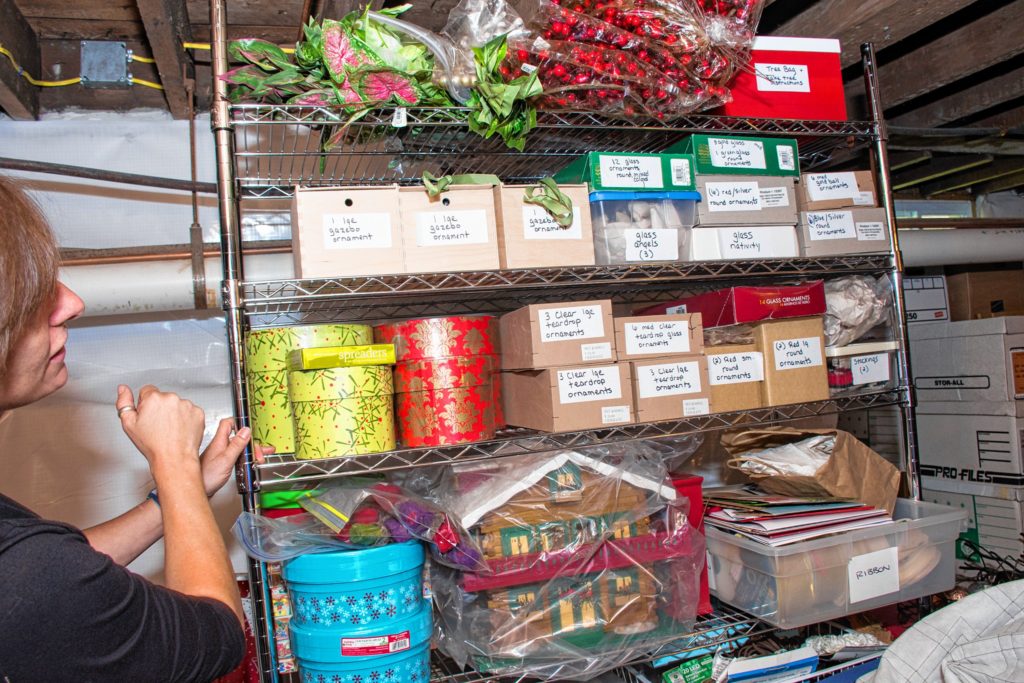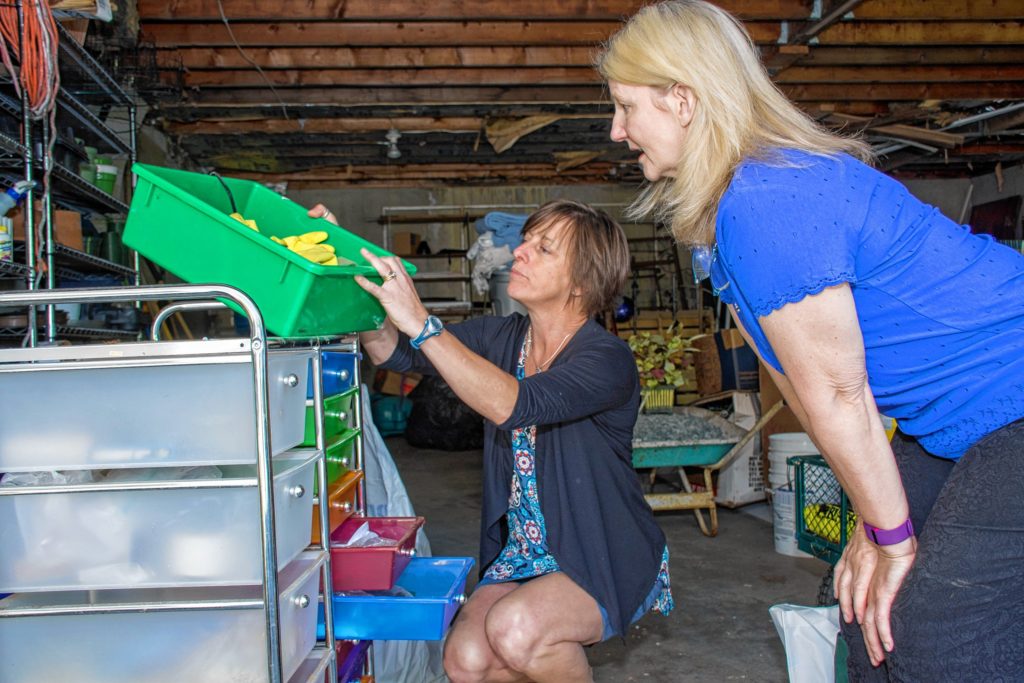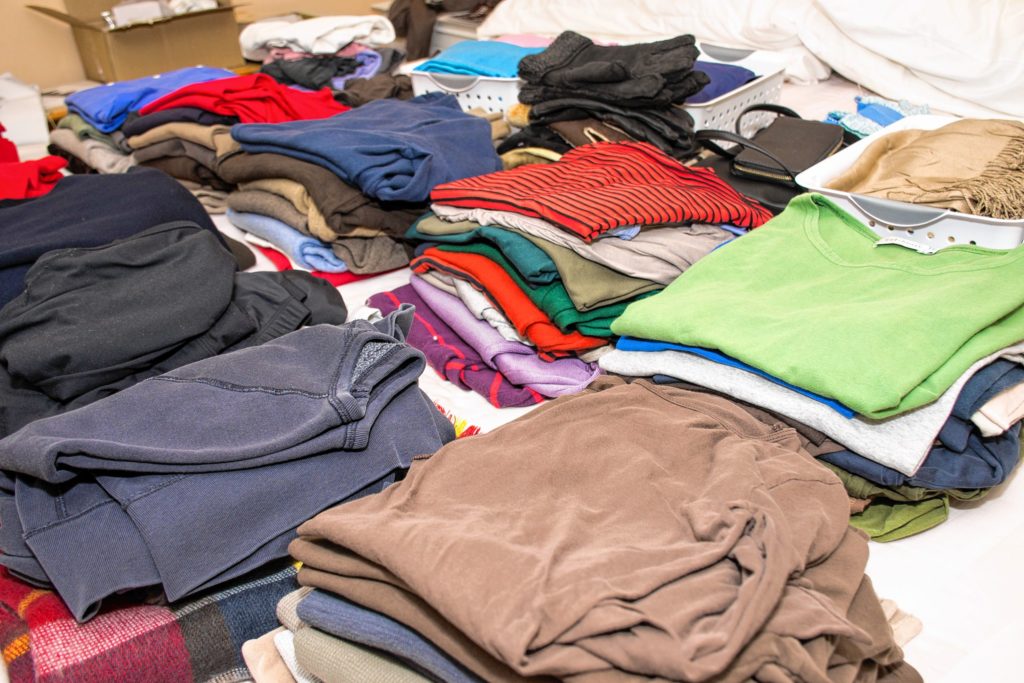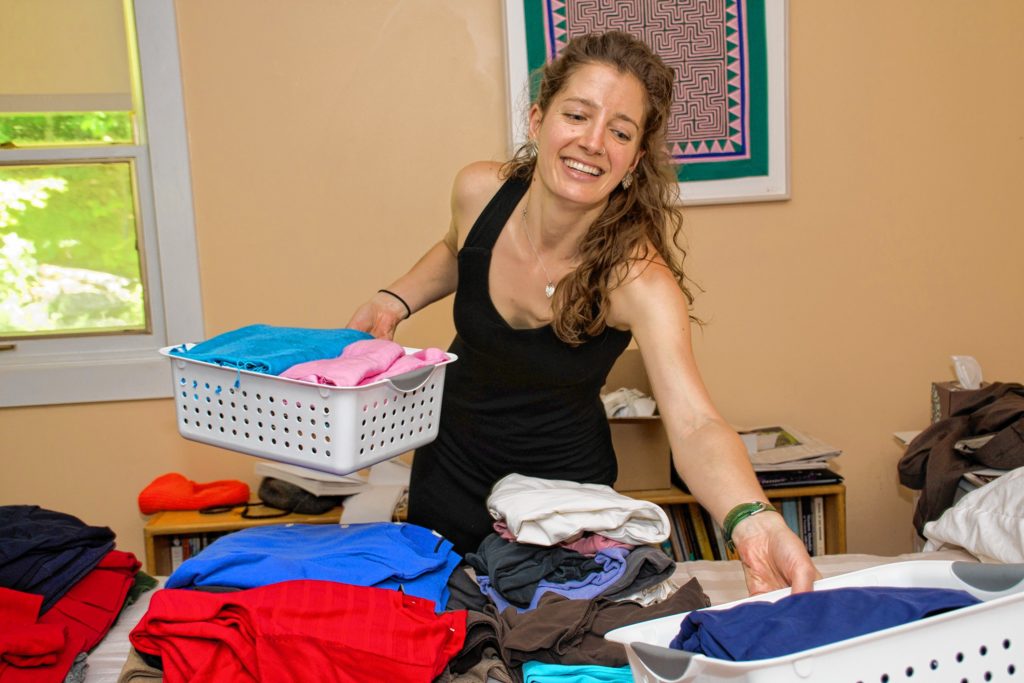 There's a reason why home-improvement television shows are so popular: At the end of the episode the house in question is neat as a pin. There isn't one item out of place. The hallway is not cluttered with boxes. A 1980s exercise bike doesn't sit idle and dusty in the master bedroom. The bathroom vanity is not littered with bottles and jars and half-empty, capless tubes of toothpaste. In a word, the homes are organized, and who doesn't dream of living in a clean space?
Of course, those "reality" television shows aren't that realistic. Most of us live in homes that are not Pinterest-perfect. Even those who are naturally neat sometimes battle clutter, and that's why more and more Americans are looking to professional organizers to get, well, organized.
A few years back, when Eileen O'Connor moved from a 3,000-square-foot home to an apartment one-third the size, she was "beyond overwhelmed." At the time, O'Connor was undergoing cancer treatment and, in her haste to get into her new home, she put all of her belongings into five storage units.
"I had always been strong and healthy, but I wasn't able to lift my arm above my waist, and I couldn't lift more than 1 pound," said O'Connor, who is an early child educator at the Dartmouth College Child Care Center in Hanover.
At the suggestion of her health coach, O'Connor contacted Sarah Dole, owner of Easy Peasy Organizing. Dole not only coordinated that move, helping O'Connor downsize in a big way, but two years ago she assisted O'Connor with a move back to a large home.
"In both cases, Dole helped me envision what I wanted my home to be, and what I wanted my life to be, and what things I needed to support that," O'Connor said. "The most important thing she taught me was to make room for things you love. If it's not something you love and is useful and beautiful, it's not worth taking up space in your home or your energy to keep track of it."
Dole worked as a mortgage loan processor and officer in Tucson, Ariz., for seven years before moving to the Upper Valley in 2002. She knows from experience that, while banking and personal organizing may be wildly divergent fields, they have one important characteristic in common: "What I really liked about the processing piece of it was the organization because it was supporting the loan officer," Dole, 48, said during a recent interview near her home in Norwich. "You had to get all sorts of different pieces and put it all together, and I loved it."
WORK WITH SARAH DOLE Dole begins each new client relationship with a free 30-minute phone consult, and then a home assessment. She has a number of packages available, but the basic rate is $250 for four hours, with discounts available for larger blocks of time.
http://www.easypeasyorganizing.com
802-356-4849
About five years ago, as Dole's daughter and stepchildren were getting older and needed less of her time, she started wondering what to do with her life. She invited a friend over to brainstorm and the friend asked what made Dole happy.
"I looked out at my kitchen counter and there were a few things out of place, so I put them in order and said, 'You know what? That makes me happy,' " Dole said.
When the friend suggested that Dole start a business helping people get organized, she had no idea that it was an industry. That friend became Dole's first client, and the two women organized her basement. Most people dread organizing their basement, but Dole said she had a blast doing it.
"What I enjoy is the reduction and clearing of space because it really just allows you to breathe better. I love the categorizing, making it tidy and appear nicer, but the best part is working with my clients, because what they experience at the end is relief. You can see a weight has been lifted from their shoulders and they are glowing. That's what I love most about what I do," Dole said.
This is where Dole's sociology degree comes in, because she is well aware that organizing clutter in one's life is always about much more than putting things away. Though she says organizing is a skill that can be taught, and one she enjoys imparting to her clients, in the early days she had to return to a few houses to re-organize the clutter.
"People have their own way of organizing, of learning and processing information. If you are dealing with somebody who is not 'situationally disorganized,' then you are dealing with someone who will backslide if you don't find the systems that work for them. You have to help the root cause of it," Dole said, adding that reasons for disorganization can be genetic, psychological, situational or emotional.
For this reason, Dole spends a lot of time simply talking with her clients before they tackle the first cluttered space. She begins by asking clients what is important to them and what their goals are for the organization.
"It's really interesting, the patterns of behavior are very curious. For me it's not necessarily the clean counter and Martha Stewart stuff, but what are the habits that we have and how can we move from A to B? Understanding the person's why. 'Why do you have so much stuff?' I keep drilling down and down to find their core value, which is hugely important," Dole said.
The most common core value she sees is freedom. Clients want to spend more time with their family and less time organizing their stuff. The acronym she uses is "SPACE" — sorting, purging, assigning a home to the item, containerizing and evaluating your system.
Because of the emotional attachment people feel to their things, Dole said, an important part of the process is to talk about the item, tell the story, and then make a decision about what to do. Dole is quick to note that she never tells people to get rid of items. She asks more than a dozen questions on her "no regrets list" to help them reach a decision about what to keep and what to purge.
"They get there on their own, and that's more empowering than me telling somebody what to do," Dole said.
Sarah Dole's Top 10 Organizing Tips
Feed your brain. Organizing involves making decisions and will be easier to do when you eat well, move your body and get enough sleep.
Break things down into small, manageable bits. Overcome overload by taking it a little at a time.
Tackle the easy stuff first. You will see progress quickly and feel the momentum.
Find your SPACE. Sort, Purge, Assign a Home, Containerize and Evaluate — in that order.
Own what you love, and love what you own. Surround yourself with things that bring you joy.
Keep the best and toss the rest.
Bring one thing into your home, and take one out. Be vigilant about what comes into your house.
Take five minutes a day to remove five things.
Eliminate, consolidate, delegate and automate.
Good enough is good enough. Function wins out over form every time.
EVA LOOMIS
Eva Loomis arrived at organizing through wildlife conservation work in Montana, and AmeriCorps Vista positions in Waterbury, Vt., and Randolph, where she worked on sustainability issues.
"I'm really interested in community revitalization and community in general," said Loomis, 30, during a recent interview in Norwich.
The Thetford resident has a degree from Keene State College in safety studies, which she described as keeping workers safe in the workplace. At her last position, as a housing counselor at a community-action agency, she found an affinity for the coaching and mentoring aspects of the job. Loomis was simultaneously doing a lot of soul searching, and realized that her favorite part of all of her previous positions was organizing.
"I felt like the job I wanted wasn't out there, so I had to create it," Loomis said. "I think it's best if we focus on what we're good at."
After launching Nest Professional Organizing in November 2016, Loomis joined the National Association of Professional Organizers — and met with Sarah Dole.
"Sarah was generous enough to meet with me for coffee and give me some tips on how to get started, so that was hugely helpful," Loomis said. "I've found that organizers in general are a very welcoming and inclusive group."
The most surprising thing Loomis learned after entering the field was that the act of organizing often turns into a therapy session for her clients. She said people assign a lot of personal attachment to the things they own, and to the connections they represent.
WORK WITH EVA LOOMIS Loomis gathers information about her clients through an initial complimentary phone call. From there, an in-home consultation is scheduled. She works on a minimum of three hours at $50 per hour.
http://www.nestorganized.com
401-330-0411
"It's not about the stuff. It's less about the space and aesthetic and more about the people and helping them become organized. The process doesn't have to result in a room that looks magazine photo shoot gorgeous. It's something that has to work well for that person," Loomis said.
A big piece of Loomis' work is asking questions to find out how people feel about their possessions, and to get to their values and goals. She stressed that it's important to keep an eye on the end result and how the client wants to feel in the space — and in life.
"A lot of times what people see is their space, and it needs to function, and have a clear space for friends and family to visit. Along the way, as we work toward that, then it's about why they are keeping their things. I think a lot of times people know the answer already, and they don't necessarily want to confront it, or confront it on their own."
Loomis said it's often difficult for people to know where to start, and they need someone with them because it's overwhelming. That was the case with one client, a man whose wife had passed away from cancer three years previously, and who was hesitant to clean out the wife's office.
"He knew that if he cleaned out her office he would have to confront how to move on without her," Loomis said. "He was afraid and didn't know how to move. It would be closing the end of one chapter and he didn't know how to pick up on the next. We cleaned out most of his house, and in the process he actually became engaged. He's getting married in a couple of months, and his fiancé has moved in, and she has a fantastic design sense. It was very healing for him."
Loomis described the process as therapeutic and said the client was eager to participate. She said they talked a lot about what they had to do in the office as they worked on other rooms of his house, so they became very comfortable with each other.
As with all her clients, the man made all the decisions about what to keep. Still, Loomis said she believes that it doesn't make sense to hold on to anything that you don't love or use, or is not relevant.
"If it's not meaningful in your life now, it doesn't make sense to keep it. There's no sense in dragging the past around with us and carrying around these attachments that may not be helpful or healthy for us. I'm a huge fan of letting go and getting rid of things," she said.
Eva Loomis' Seven Organizing Blunders — And How to Avoid Them
Keeping gifts because you feel guilty about getting rid of them. People give us gifts to make us happy and show they care, not to burden us. Respect yourself and the object. Let it and your guilt go.
Becoming overwhelmed before you begin. Pick a small place to start (and start anywhere — there's no "right" place to begin), and focus on that one area. The progress you make there will motivate you to tackle the next area.
Keeping calendar commitments that only bring dread, stress and anxiety. If this time commitment doesn't ultimately align with your values and life's goals, phase it out and fill that precious time with something that brings you joy and positive energy instead.
Going down the rabbit hole. When you're sorting, don't get distracted by the things you need to do, read, file etc. Sort quickly and come back later to take action on those items.
Keeping something "just in case." You likely won't use it anytime soon if you haven't already. Save yourself the mental and physical space and take comfort in knowing you'll be able to replace it later if needed.
Thinking a decision is set in stone. If you aren't satisfied with your end result, play with your systems and space until you are.
Not taking "before" photographs. Once you've finished your organizing project, you may be wishing you had something to compare it to, so snap some pictures of the scene before you touch anything.