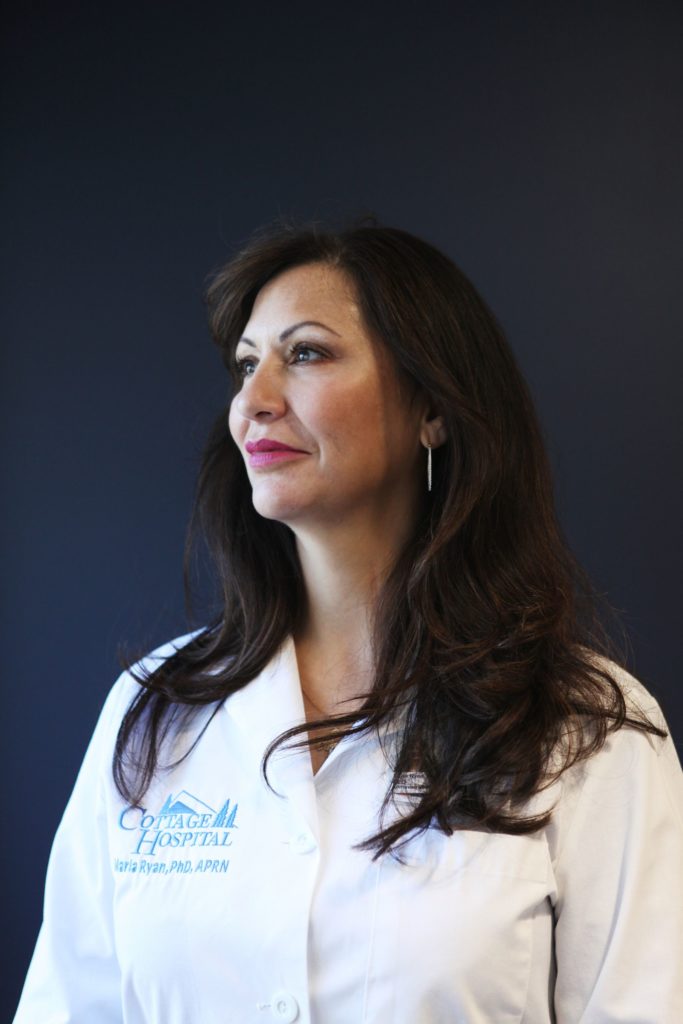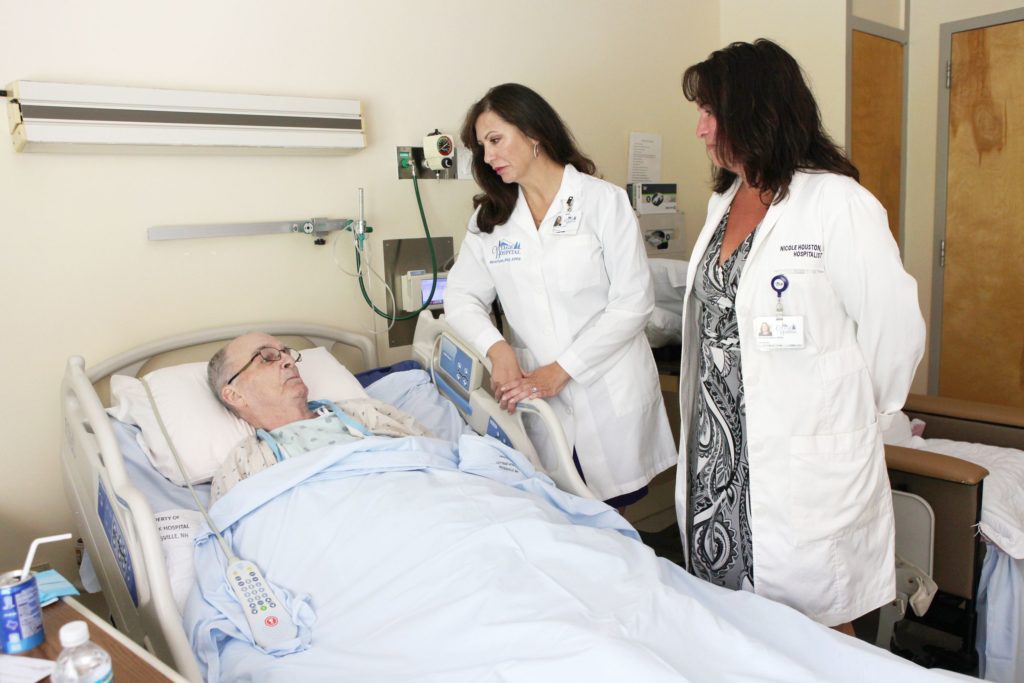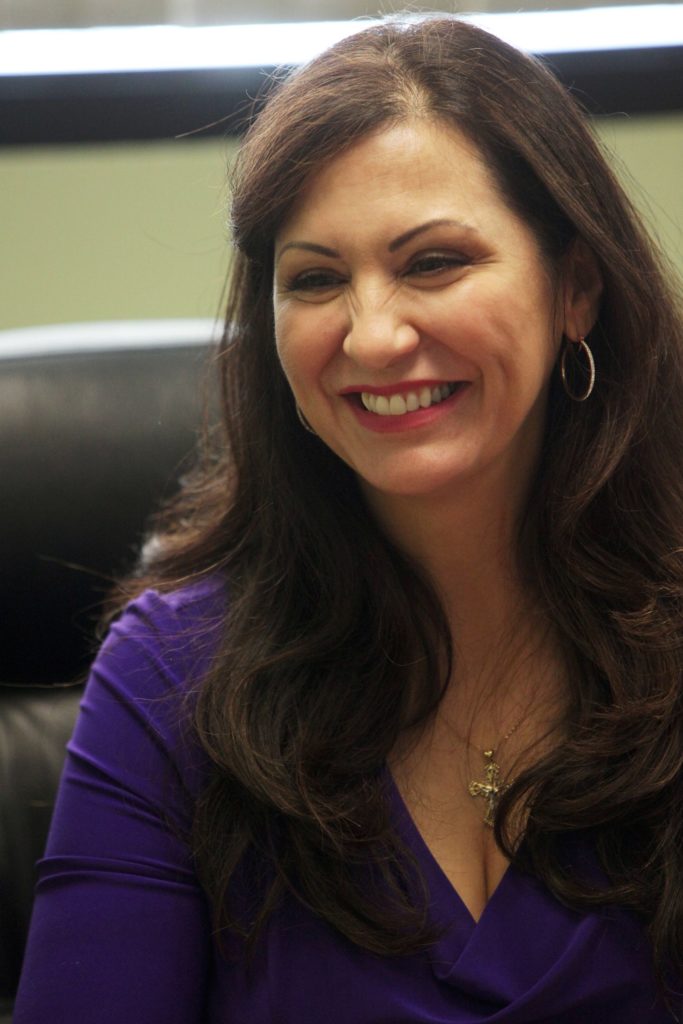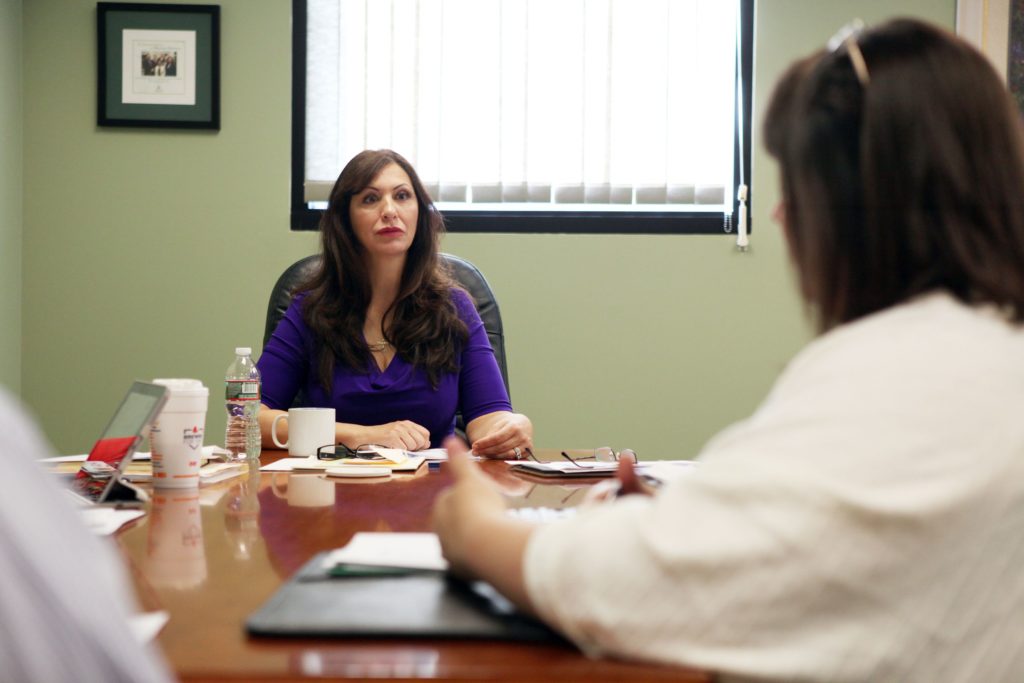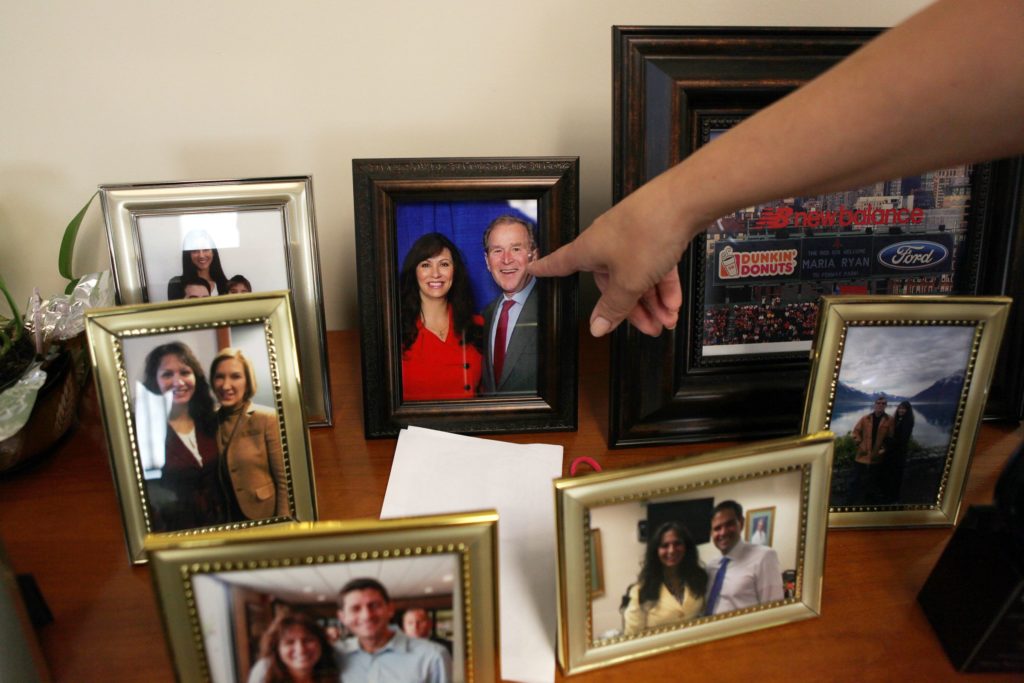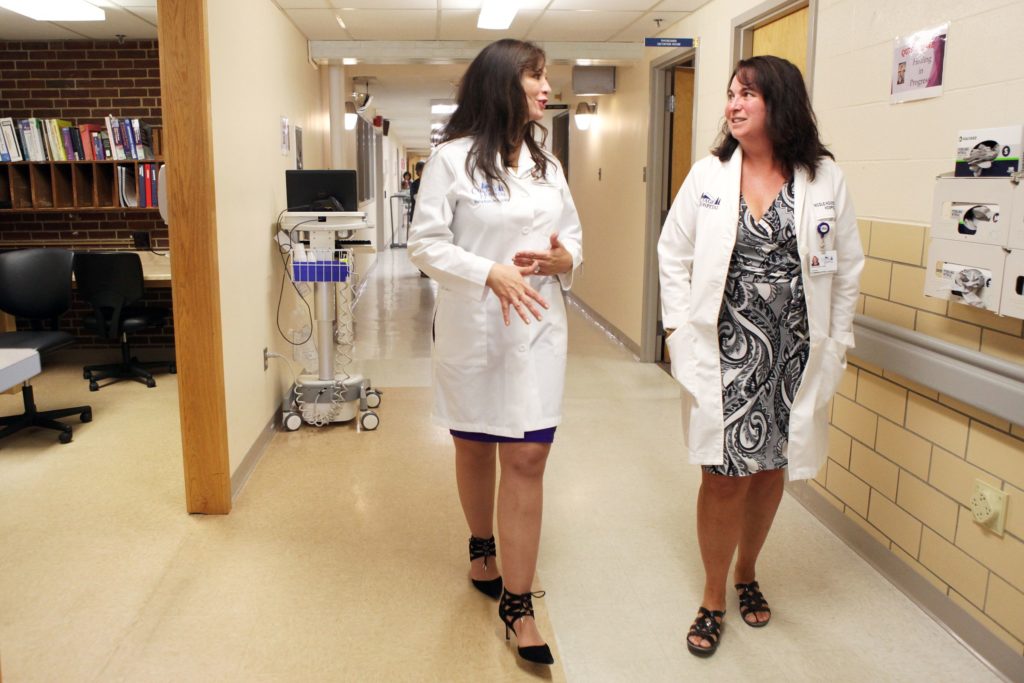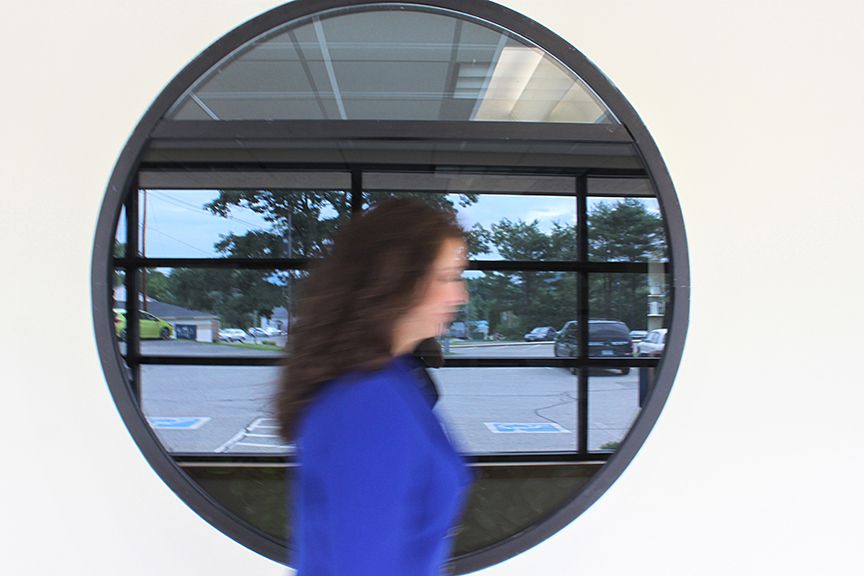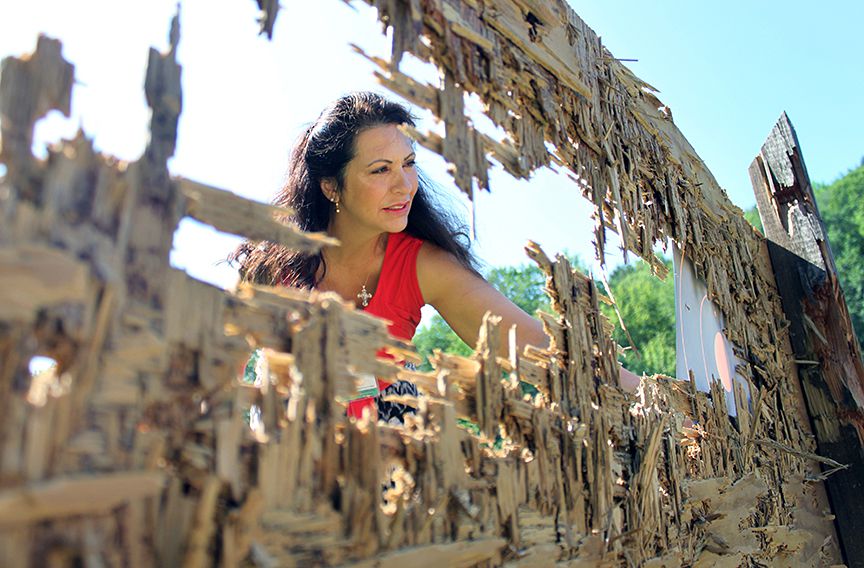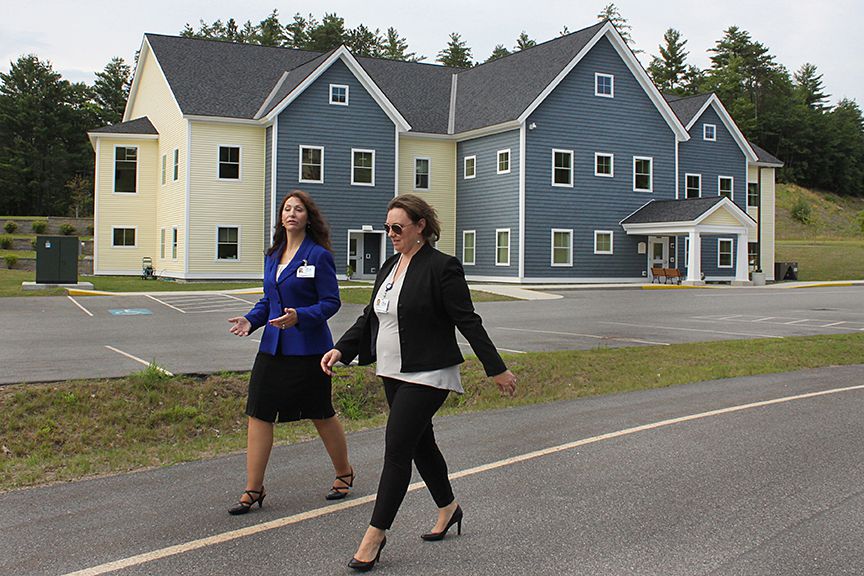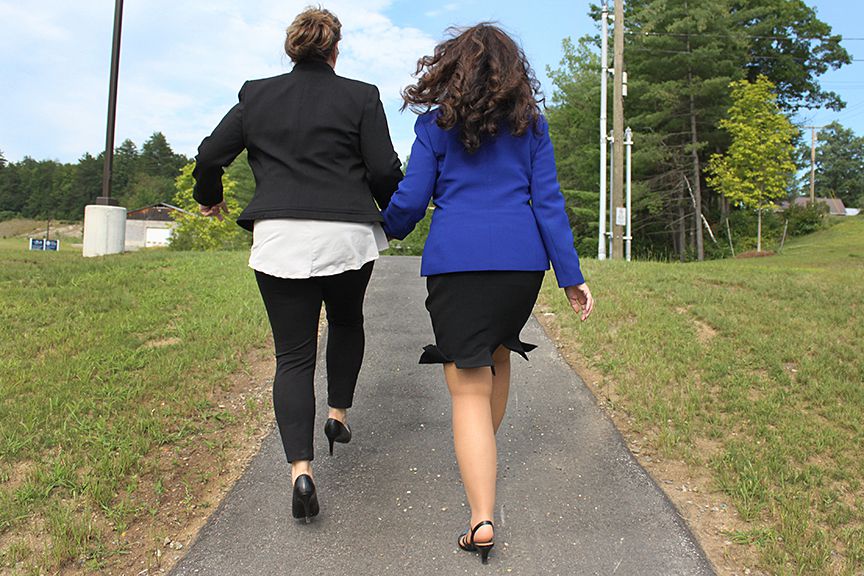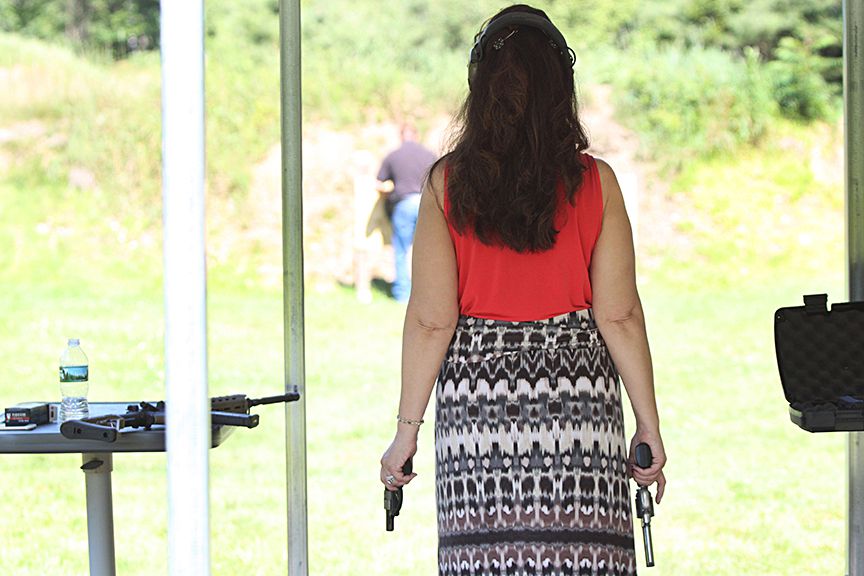 As the chief executive officer of Cottage Hospital in Woodsville, Maria Ryan wears a lot of hats — financial adviser, advocate, mentor and more — but one of her favorite roles is visiting with patients in the hospital.
"My meeting schedule is like a hamster wheel, but if I have five minutes sometimes I'll just go and ask permission to go in and meet patients," Ryan said during a recent interview. "And it just fills my heart."
In fact, the 52-year-old Ryan, who also is a nurse practitioner specializing in emergency care, recently asked her assistant to help figure out how she can spend more time in the emergency department, where she currently works one shift about every four months.
Ryan, a native of Manchester, got started in health care as a certified nurse's aide before beginning her nursing education at New Hampshire Technical Institute, where she earned an associate degree in 1989 and became licensed as a registered nurse. She then earned a bachelor's degree at the University of New Hampshire in 1994 and a master's degree from Rivier College in Nashua, N.H., in 1997 as an advanced practice registered nurse. She is a board-certified family nurse practitioner and also holds a degree in health care administration from Warren National University in Wyoming. (Warren National University, formerly known as Kennedy-Western University, closed in 2009 following a failed accreditation bid.) Ryan joked that Warren National's online program, which she completed in 2008, was just a formalization of everything she had learned from decades on the job.
"I hate to say this, but I don't know what more it could teach me," she said.
Ryan has remained involved with clinical care throughout her career, even as she worked her way up through the ranks to become a regionally and nationally recognized health care leader. Under her leadership, Cottage Hospital was named one of the Top 20 critical-access hospitals in the country by the National Rural Health Association; she's been profiled by and received awards from the Chicago-based trade publication Becker's Hospital Review; and she sits on the New Hampshire Hospital Association's board of trustees, among other affiliations.
Always a Helper
Still, Ryan remains known for making the time to talk with patients and staff, and for genuinely caring about what they have to say.
"Shortly after I started working at Cottage, I met with Maria. I remember her telling me, 'I'm really excited to get a chance to learn from you,' " said Trevor Eide, a part-time emergency room physician at Cottage Hospital who also is the department chairman for emergency medicine at Frisbie Memorial Hospital in Rochester, N.H.
"I think that embodies Maria's approach to management. She understands everyone has something unique to bring to the organization and that the success of the organization depends on allowing staff to express their individual skill," he said.
If Ryan's approach to management seems untraditional, so was the way she got there.
Married at 17 and a mother to three children by her mid-20s, Ryan started working in nursing because it provided a solid income for her family and allowed her to care for people — something she had always been interested in.
"I always was a helper," Ryan said, recalling that when she was a fourth-grader in her Catholic school she was selected to teach English to a Venezuelan priest.
Beyond being a helper, Ryan had another quality essential to a health care career. "People don't realize that, in medicine, in nursing, you have to really be good at math and science," she said.
She was. Her ultimate success tool, however, may have been her zest for life and seemingly endless supply of energy.
Today, when Ryan isn't at the hospital, she can be found biking, tap dancing, spending time with her five grandchildren or at her Lisbon, N.H., home with her husband, Robert. One of her favorite activities is sharpshooting.
"I love the challenge of it," she said. Robert Ryan, a former Marine, introduced her to the sport, and she took gun courses in order to learn to protect herself. As she learned more about guns and target shooting, she found she enjoyed the precision of it.
"It was a little bit of competition to get that bull's-eye," she said.
Making a Difference
The same competitive drive motivated Ryan to make a difference in the health care system.
Working in the clinical setting, Ryan saw that the system had become too complex for many consumers — and even providers — to navigate.
"I was motivated to simplify processes," she said.
As a clinician, she could impact individual patients' experiences. But she was drawn to hospital leadership roles, where she could make more sweeping changes, streamlining the care process and creating hospital environments that focused on empathy and service.
"I said, 'I'm a provider now, and I can help one patient at a time. But as a leader in a hospital I can help the masses,' " she recalled.
Before coming to Cottage Hospital, Ryan worked for years as a chief nursing officer, a position that allowed her to blend clinical and management experiences. In 2000, she was hired as CNO at Hospital Corporation of America, a for-profit operator of health care facilities with more than 200 hospitals and surgery centers across the U.S. and in the U.K. There, her business acumen was recognized, and she earned a reputation as someone who could take a troubled hospital and turn it around.
The institutions always had problems on two fronts: quality of care and finances, Ryan said, and she believes the two are related.
When she came to a new hospital, she focused first on improving quality of care. "I always believed that if you take care of patients with compassion and science, people will come to your hospital, want to be part of it, and therefore your finances would improve," she said. "The better we would do with patient care, the money would follow."
Ryan said she would come into a hospital and seek to change the culture, prioritizing patient care and outcomes. Although it wasn't a quick-fix solution, over her five years with Hospital Corporation of America, she gained a reputation for making lasting changes in a relatively short period of time.
"It was very satisfying work because it seemed like I would go into the hospital with the worst finances or not the best quality, and then I would build it up, and then I would be transferred to another hospital," she said. "But it was great because you got to see some reward."
Coming Home
Ryan was traveling the country fixing failing hospitals, and flying home on the weekend to visit her husband and kids in New Hampshire. Although she was eager to return to her home state and her family, she knew that the travel-intensive job was necessary for her career.
"Let's face it, there's not a lot of opportunity in New Hampshire or Vermont," she said. "People stay in their jobs a long time. So I needed to go outside."
When a position opened at Cottage Hospital, Ryan was happy for the chance to return home — even if she was unsure about moving from 400-bed hospitals to a rural, 25-bed facility in northern New Hampshire.
"I was used to a lot of competition in the for-profit realm and a lot of business strategy, and I thought to myself, 'What am I going to do all day in this little hospital?' " she recalled with a laugh. "And I have to tell you, I am busier in this small hospital than I ever was in the largest."
Ryan joined Cottage Hospital in 2006 in a dual role of chief nursing officer and chief operating officer. She has served as CEO of the 320-employee operation since 2010, with a compensation package totaling about $295,000, according to the nonprofit's most recent tax documents on file. After 11 years, she said, the hospital still challenges her in ways that she never expected.
"The business side, especially in a rural hospital, is like playing chess," she said. "You have to have a lot of strategy. And there's great satisfaction when you build something up and see those rewards."
Much like a chess player trying to predict her opponent's move, Ryan often finds herself trying to anticipate changes to health care coming from insurance companies and lawmakers.
"I need to be one step ahead of everything, to be in the know with legislators and insurance companies, know their next move," she said. "Then I decide: do we counter that, go with it, or do something else?"
In this strategy game, the win comes when Ryan finds a way to deliver better care to Cottage Hospital's patients.
"When you figure out how to navigate it and be even better, it's satisfying," she said. "That's the competition side of me. It's almost like scoring a goal."
Stabilizing Finances
One of the biggest rewards came with last October's opening of the Ray of Hope Geriatric Behavioral Health unit. The unit provides care for older adults struggling with mental health, dementia and other behavioral health issues. The 10-bed unit has alleviated some of the strain of the mental health care systems in New Hampshire and Vermont, and also has been a sound business decision for the hospital.
"I look at business initiatives all the time, and this one seemed to be a win-win," Ryan said. "Not only would I be serving a very vulnerable population, but financially it would help the hospital."
Many of the patients that Cottage serves are older, and Ryan is passionate about addressing mental health in that population.
"I can empathize with why there's a lot of depression in the elderly," she said, noting that in New Hampshire, people over age 65 have the third-highest suicide rate of any age demographic in the state. Ryan began addressing the issue by incorporating mental health care into primary care at Cottage. She was interested in the idea of opening a behavioral health unit, but needed to know that it would make financial sense for the hospital.
"In a small hospital, if you take a risk and it's a financial dog, (it) could topple that hospital," she said.
However, because mental health expenses are reimbursed by the federal government at a relatively high rate, the unit has helped the hospital's bottom line.
"That's one of the reasons that the unit was a blessing to us. Not only was it helping such a vulnerable population, but the reimbursement really stabilized finances in the hospital," Ryan said.
According to its annual reports, Cottage Hospital posted a loss from operations each year since 2014, when it ended the year $784,369 in the red. Losses in 2015 and 2016 topped $1 million each year. Revenues during that period remained relatively steady, fluctuating from $26.8 million in 2014 to $26.3 million in 2015 to $26.9 million in 2016.
At the same time the hospital added services, including the Dr. Rowe Health Center in 2015 and the Ray of Hope unit and the Center of Orthopedic Excellence in 2016, added 25 new positions in 2016, and provided hundreds of thousands of dollars in unreimbursed charity care each year.
Business and Politics
Making smart business decisions helps Cottage Hospital maintain high-quality ratings — in 2016 the U.S. Centers for Medicare and Medicaid Services awarded the hospital four out of five stars — and low costs, an elusive combination that Ryan insists is possible on a national level.
"We really try to eliminate wasteful steps," she said. "There's actually enough money in the health care system, but it's become a racket. There's a lot of wasteful money, there's a lot of fraud."
Streamlining paperwork and avoiding unnecessary diagnostic procedures, surgeries and prescriptions all are important ways to reduce cost, she noted. As an undergraduate, Ryan worked at a hospital in Germany, where she was struck by the balanced approach providers took. They didn't overdo diagnostics, and they were just as likely to prescribe a walk or massage as they were to give a pill or order surgery, she said. She has integrated some of that approach into the culture at Cottage.
"We have a group of doctors who are already conservative and don't over-order things or anything like that," she said.
Over the years, Ryan has seen her job description change to become increasingly more political. "Not only do you have the vision for the hospital, your community, the business, but now we're in an advocacy role — a big advocacy role," she said. As a result, Ryan often finds herself away from the hospital, advocating for changes in Concord or Washington, or presenting at health care conferences around the country. Although it isn't a role she expected to have, she's comfortable in it.
"I cannot remember a time when (Maria) has hesitated to share her point of view, even if it represents the complete opposite of what everyone else in the room is thinking," said Peter Wright, the president and CEO of Valley Regional Hospital in Claremont.
Ryan says her motivation for being outspoken is simple: "I get passionate about anything to do with patients."
Because she is away from Cottage so often, Ryan has had to learn to delegate, developing a leadership team that keeps the hospital running smoothly in her absence.
"She doesn't micromanage," said Nicole Houston, a nurse practitioner and the hospitalist at Cottage Hospital who has worked with Ryan for years. "She just gives her vision and relies on the people to meet the goals."
Allowing people to work independently keeps the staff motivated, Houston said. "(Ryan's) trust in her team gives them the ability to want to achieve the best outcome because everyone respects her and wants to see her succeed, wants the hospital to succeed, and wants themselves to succeed," she said.
Eide, the emergency room physician, agreed.
"Maria epitomizes what it means to be a modern high-level leader," he said. "She spends little time managing detail and focuses on human connections and progressive planning. Hospital systems are growing bigger and eating small, community hospitals. It takes creative vision to successfully navigate the modern system, and Maria has it."
Ryan knows that the hospital — and its CEO — are an important part of building a strong and healthy community, especially in such a rural setting. As the second-largest employer in the area, Cottage is an important economic driver for Woodsville.
"Not only is the CEO role an advocacy role, but now I'm looking at business development, not for the hospital, but for the community," she said. She works to attract young professionals and businesses to Woodsville, and also to help area residents succeed.
"I want to get some of these people out of poverty," she said, noting that the hospital offers scholarships for students pursuing nursing, laboratory and other medical training positions. "There's advocacy, business strategy, community relations, and now we're also getting into this buzz term: population health. Even though they may not come in my doors, I'm now feeling responsible for their health."
Despite the fact that it is small, Cottage Hospital is the only designated trauma center in the North Country for both pediatric and adult patients. Because the hospital has a relatively low volume of cases — it treats about 1,000 inpatients and 40,000 outpatients a year, and routinely has more than 7,000 emergency room visits each year — she encourages the staff to run simulations in order to be prepared for anything that might come through its doors.
"If you don't see something every day, I don't want that to be an excuse when we're taking care of a patient in the emergency department," she said. "We don't want mediocrity. The whole culture is all about excellence."
Ryan, for one, is not intimidated by the challenges of meeting that goal.
"Cottage is like the little engine that could," she said. "You put a roadblock in front of us, we're going to find a way."