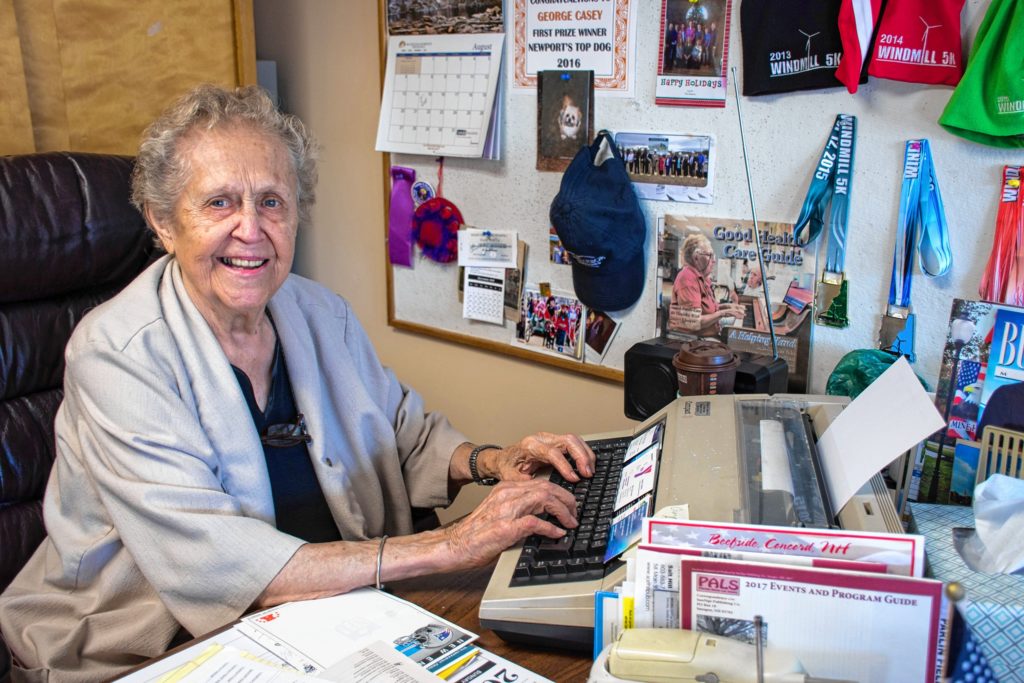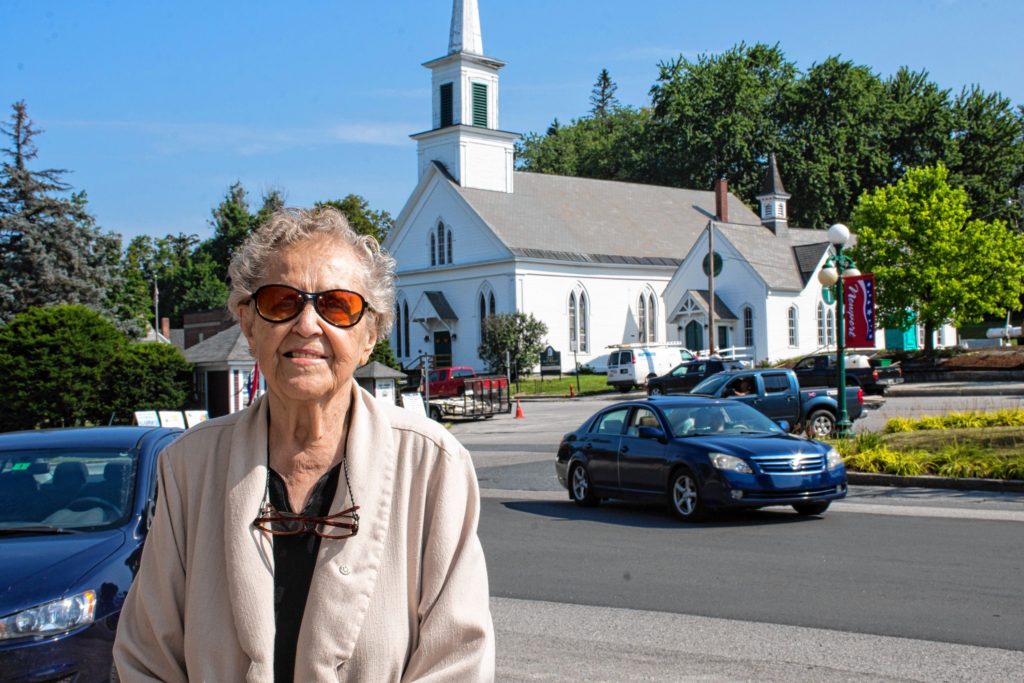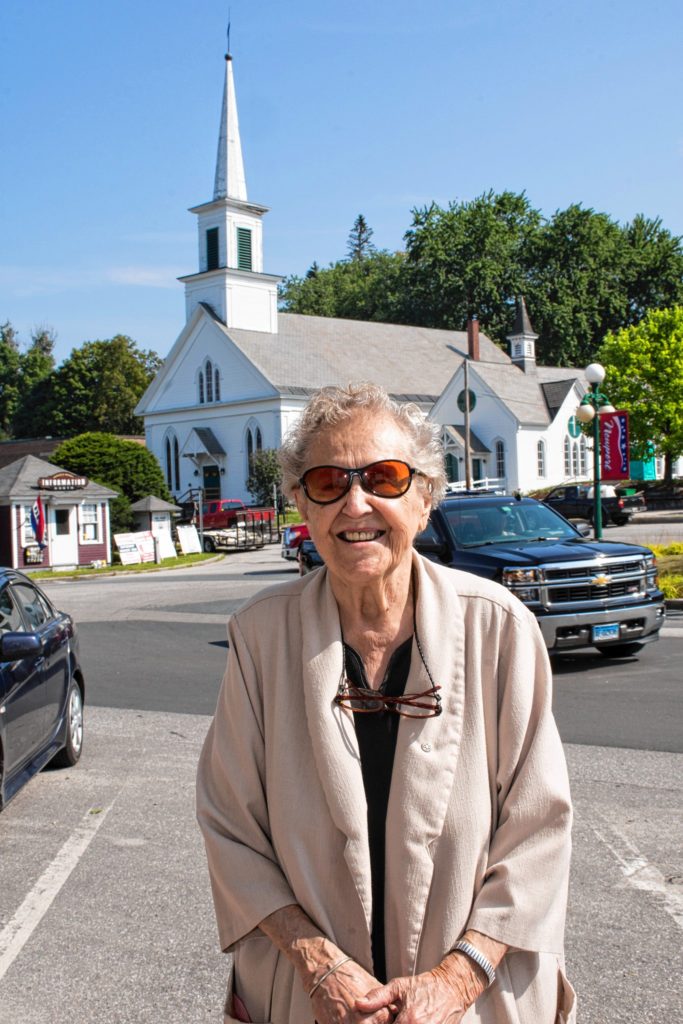 Ella Casey first came to Newport, N.H., in 1966. Her husband was serving in the military in Vietnam and she, her mother and two young daughters drove through town on a visit.
"I had two little kids and I needed a job," Casey said. "One time riding through Newport, my mother pointed out that there were two banks in town. I had worked in banking in California, so I applied to both and got a job … at what was then the First National Bank." She intended to stay for a year.
Fifty-one years later, Casey is not only still a resident of Newport, but also the executive director of the Newport Area Chamber of Commerce, a position she has held since 1994. She stayed, she said, because the town was so marvelous to her family.
"People here didn't care that my husband had just retired from the service, and other places did. They just accepted us, and it's been a nice town to live in," Casey said.
Casey's two daughters, now 59 and 53, live in other parts of the country. Her husband, Jim, passed away in 2014.
Her love for the town makes Casey the perfect brand ambassador. During a conversation in her Main Street office — notable for the huge electric typewriter on her desk — Casey heaps praise on everyone she works with — from her "excellent" board of directors to the "great" new town manager (Hunter Rieseberg, the former Hartford town manager), to the fire and police departments and the people who clean the streets. Those who don't know Casey — who is 87 and scoffed at seeing her age in print, saying that age is irrelevant and just a number — might believe that her job is largely ceremonial. They would be mistaken.
"I have been working in the public sector for 37 years now — I can easily say that in all my years I have never met a chamber director with more energy, enthusiasm, call it passion — than I have seen in Ella," Rieseberg said via email. "She is a gem and the community should be thrilled to have such a wonderful ambassador. She is second to none, always at the ready and hard to keep up with. She is always focused on the town's best interests."
Casey was equally admiring of Rieseberg, who took over last year.
"He's dynamite. He's really proactive, which is nice. The problem in New Hampshire sometimes is we are reactive instead of proactive," Casey said. "When you find someone who is on the ball, looking toward the future, it's nice. I've seen all kinds in 23 years. It goes so fast; like a blink."
With about 120 members, the Newport chamber is one of the smallest in the area, but it has a full agenda. During the summer months, the chamber sponsors a staffed information booth for tourists, and there are free concerts on the common and movies in the park, plus a 5K race and the annual Chamber Day. This past summer, Chamber Day included a beer fest featuring 12 nanobreweries, which was hugely popular.
"There were more flavors of beer than you can shake a stick at," said Casey. The race and Chamber Day are fundraisers to support the free events sponsored by the chamber.
After going on hiatus for a number of years, Dancing With the Newport Stars will return in January as a two-night fundraiser.
"We go around to businesses to get contestants, and even if they don't dance a step it's OK. They are taught by professionals," Casey said as she tapped her fingers on her desk.
The chamber also hosts Business After Hours events, often in conjunction with other area chambers. On Sept. 13, the Newport Historical Society will host, and the focus will be on improvements recently made to their building and their revolving exhibits.
But perhaps the most intriguing and unexpected event will take place in October, when the chamber will bring a medium (as in psychic) to town.
"This is something totally different from anything we have done, so it will be a new experience for all of us. She is going to do her thing at the Opera House. That's about all I can say, but it will make people interested," Casey said mischievously.
At the conclusion of the interview, Casey walked across the street to the Petal Patch to have her daily coffee with the owner and chamber president, Donna Mahair.
Later, Mahair said Casey does everything for the chamber, including keeping the board organized, putting up posters and attending all events. She also noted that Casey is extremely effective recruiting and keeping members.
"When we have new businesses coming to town she is the first person they meet," Mahair said. "She is the face of the chamber, and has been for years."
Asked when she might retire, Casey laughed and said, "What am I going to do? I've been half way around the world and been everywhere I want to go. This is a good job."