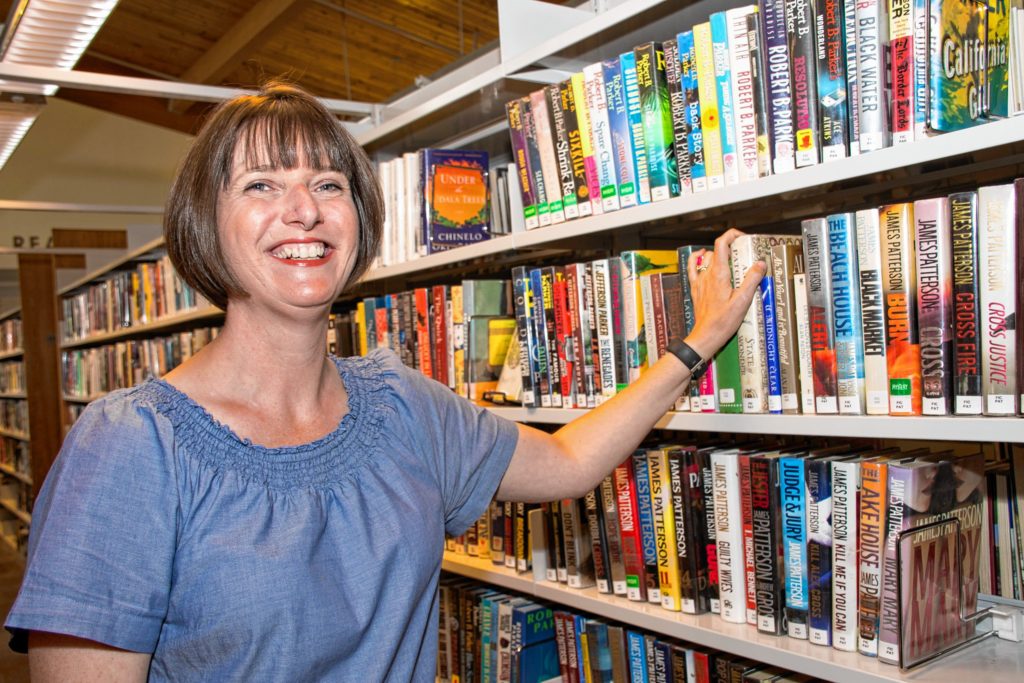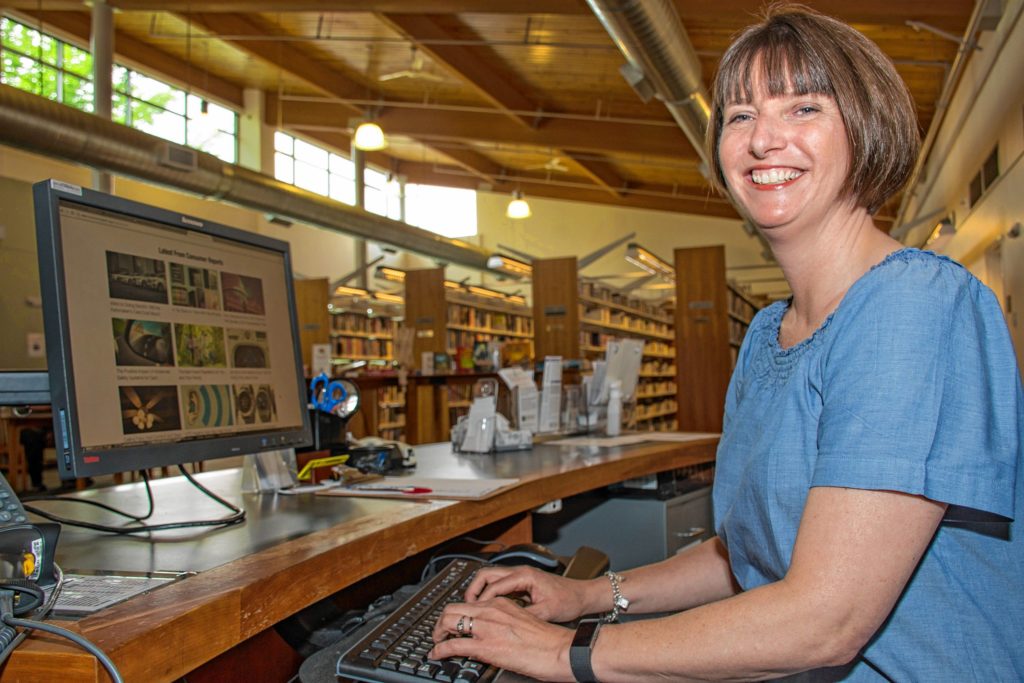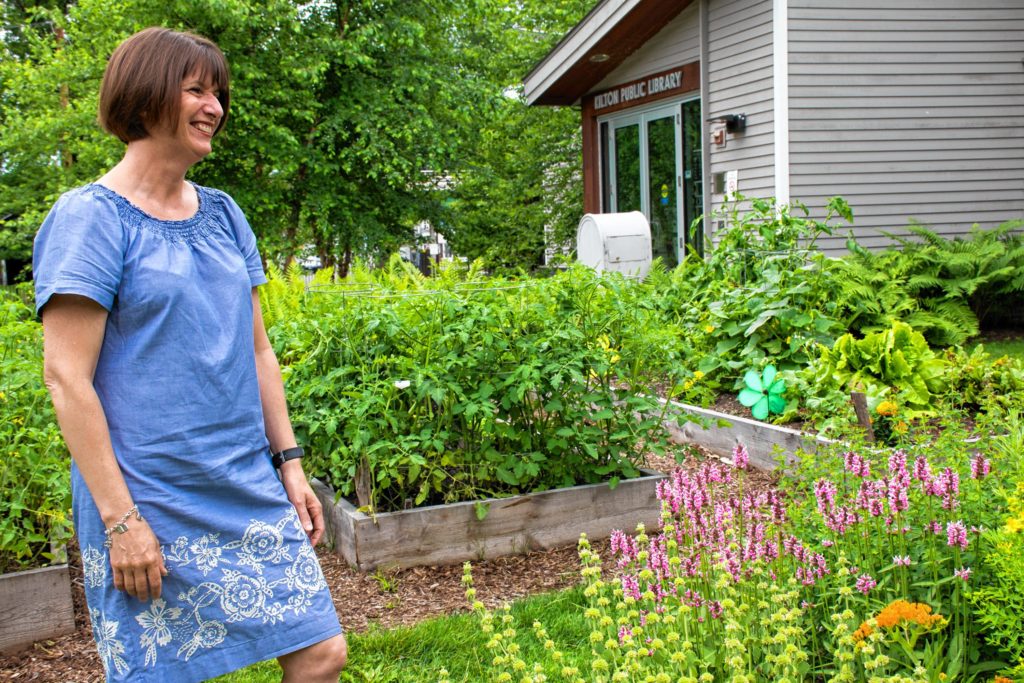 Amy Lappin's life revolves around libraries. She's been a librarian for 17 years, and the deputy director of the Lebanon Public Libraries since 2012. When she's not at the library, she can be found running or at Poor Thom's Tavern in Meriden, which she co-owns with her husband. Lappin talked with Enterprise about some recent innovations at the city's libraries, how libraries have become a critical resource for consumers and job-seekers, how you can check out a ukulele or a metal dector along with the latest best-seller, and how washing dishes can actually be satisfying. (Interview has been edited.)
You've been a librarian for many years. How do you see the role of libraries changing, particularly as we've become more digitalized?
Our core values still include providing access to information, a commitment to lifelong learning, supporting intellectual freedom, and championing diversity while offering a high level of service to our patrons. What has changed is the ways that people are able to access information. We are no longer limited by storage in our physical buildings. Digital databases make it possible to use the library from home when we are closed. Using your library card, you can download a best-seller, research health insurance legislation, and learn Swedish from your couch!
The library offers assistance with getting Gmail accounts, connecting to resources and even with immigration papers. Can you talk about how part of the library's mission is now partly focused on these types of services?
Digital literacy is required in today's world. Technology is expensive. It can be hard for those who regularly use computers and smartphones to remember that, for some people, using a computer is not easy. Every day, we help people fill out employment applications, renew driver's licenses and print tax forms. We don't offer specific immigration services or legal advice, but we are helping people who don't even know where to begin with forms, etc. Librarians play an active role in educating people on using digital resources and protecting their online privacy. We offer computers and laptops for in-library use and hope to have laptops for people to bring home soon.
What was the impetus to start offering access to Consumer Reports online at the library? What other online resources do you offer?
The print copy of Consumer Reports is popular in our libraries. We wanted to expand our patrons' access to reliable information on consumer concerns. The database is frequently updated and includes additional content including news and videos. It is easy to navigate. Additionally, we offer downloadable books (e-books and audio), a magazine database, a readers' advisory database, and Lebanon history resources.
Tell me about your "Cool Stuff Collection." How did it come about and what is offered?
We attended a program at the New England Library Association conference about the success other libraries have had lending useful or fun items and decided to try it. Our patrons can now borrow metal detectors, ukuleles, a vinyl-to-digital converter, Google cardboard (for virtual reality apps), a digital projector, games and puzzles. We are adding a sewing machine, 360-degree camera, pressure washer, bocce, badminton, croquet and even a theremin (an electronic musical instrument). Searching our catalog for "cool stuff" brings up a complete list of the items available.
You recently returned from the American Library Association's annual meeting in Chicago. What issues topped the agenda at the meeting? What were your colleagues discussing?
I serve as the New Hampshire representative on the ALA Council, which is the policymaking body of ALA. Spurred by concerns over the current presidential administration's budget proposals, conversations were dominated by advocacy, net neutrality, diversity and fake news (information literacy).
How do you see the role of libraries evolving in the future?
Libraries will continue to be centers of their communities, providing spaces for people to gather and learn. Librarians will continue to lead the fight for digital literacy, advocate for online privacy rights, and work to ensure that all citizens have access to resources and information.
What skills from your work as a librarian do you use at Poor Thom's Tavern?
It's all about people. In both places it's about making people feel welcome and enjoying themselves. You'll often find me in the back doing the dishes. I'm really good at the dishwasher. It's very satisfying: you put something in dirty and it comes out clean!
What are you currently reading?
A Gentleman in Moscow by Amor Towles and Theft by Finding: Diaries 1977-2002 by David Sedaris.