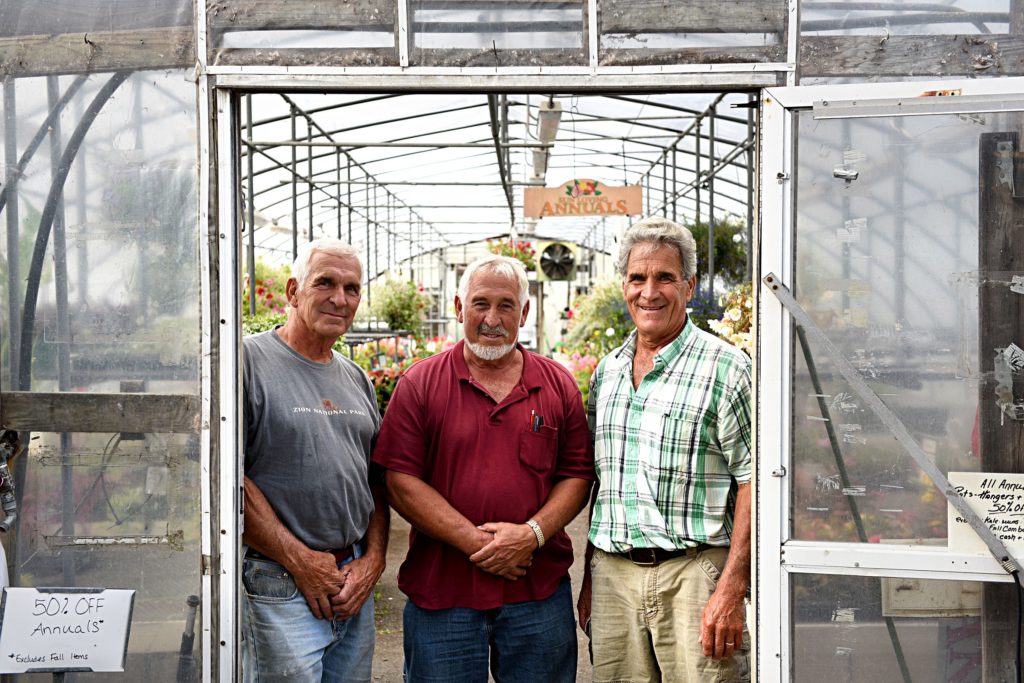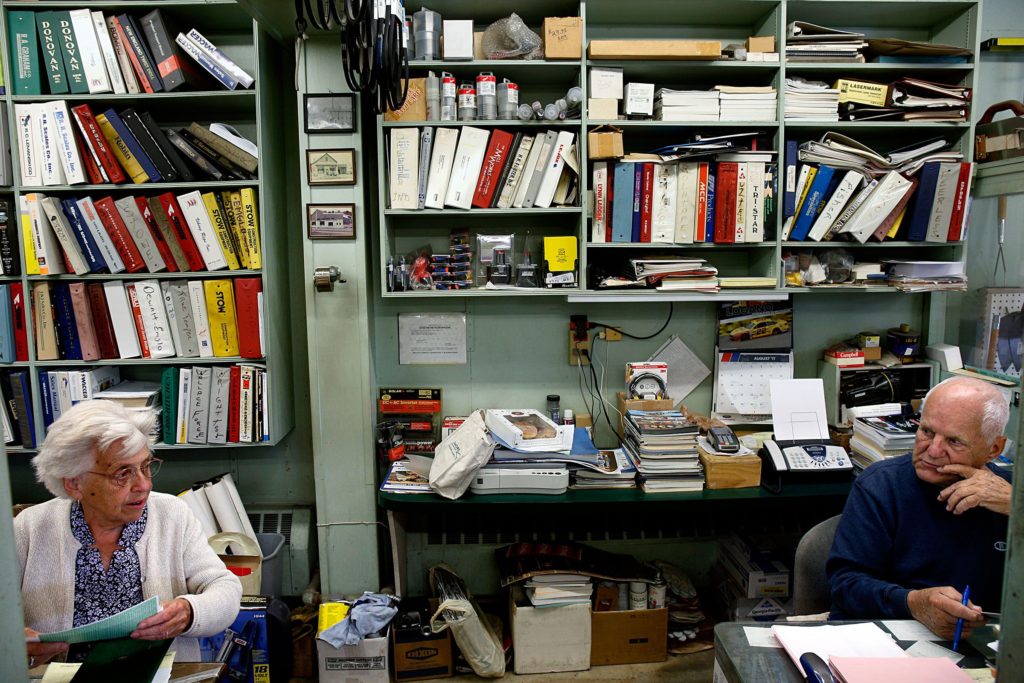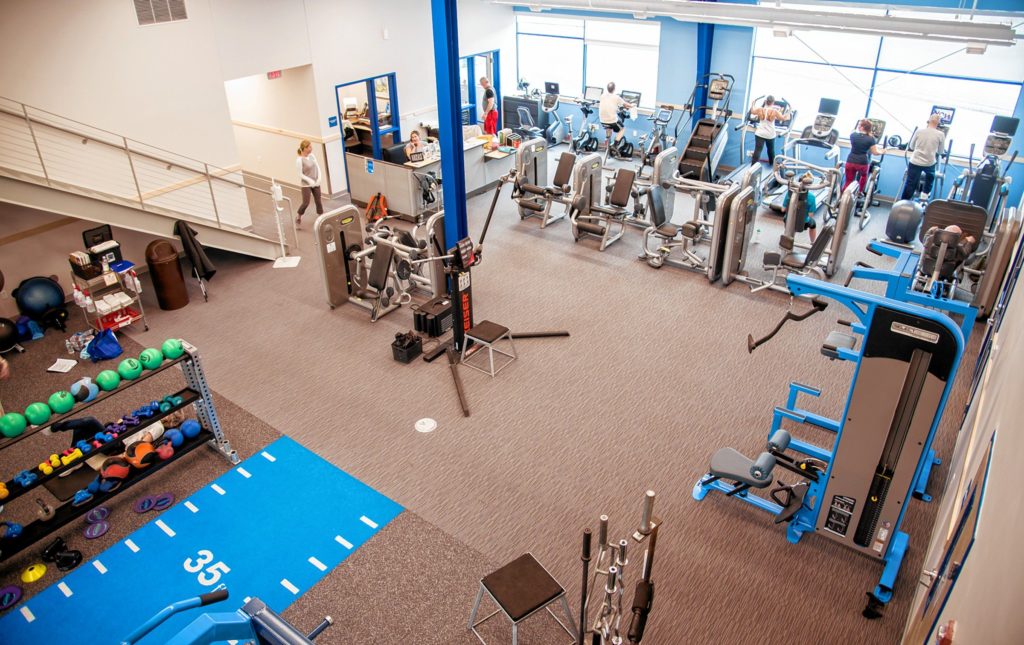 Kibby Equipment Inc., the White River Junction-based municipal and construction supplies company, closed Sept. 15 after 60 years in business. William Shambo Sr. started there as a parts salesman in 1957, just after Gil Kibby founded the company, and Shambo and his wife, Phyllis, bought the business after Kibby died in 1985. Business had slowed, particularly in the past three years, Phyllis Shambo said, as buyers increasingly turned to lower-price options at chain stores. "People used to really want something that they could keep for years," she said. "Now, it's almost like a throw-away society." Selling parts for repairs used to be a large component of the business, but people now are more likely to replace equipment than repair it, she said. In addition, there has been less demand for construction equipment overall. Kibby Equipment traditionally served construction companies, loggers, landscape companies and other tradespeople who simply don't operate at the same capacity today. "So many people have stopped working in construction and closed their companies in the past three years," Shambo said. "We've lost accounts." The couple — he's 85 and she's 80 — initially wanted to sell the company but could not find a buyer. In addition to the Shambos, Kibby Equipment has two other full-time employees: their son William Jr. and Roger Gillies, who has worked there for 40 years. The employees will be looking for new jobs, while the Shambos plan to retire and enjoy time with family in their Hartford home.
The owners of Longacres' Nursery Center in Lebanon are selling their business to Burlington-based Gardener's Supply Co. Brothers Jim and Joe Longacre launched their Mechanic Street operation in 1971 as a landscaping business. Four years later they expanded to direct retail with the help of the youngest brother, Norm. The brothers cited their ages — Norm is 67, Joe is 69 and Jim is 71 — and health in the decision to turn over the keys to Gardener's Supply, an employee-owned company with stores in Burlington and Williston, Vt., and a major catalog and web business. The two parties have drafted a memorandum of understanding that envisions a January handover of the business. The brothers, who declined to disclose the sale price, will retain ownership of the 15.6 acre property, which is assessed at more than $1.8 million, and will enter into a long-term lease with Gardener's. Pat Pearsall, retail general manager at Gardener's, said not much will change immediately. The goal is to keep Longacres' staff — including, for a time, Joe and Norm, who will help with the transition. Pearsall said Gardener's had taken similar steps during a 2008 takeover of 4 Seasons Garden Center in Williston. Most workers there stayed on, and many still remain with the company, he said.
Mascoma Savings Bank is seeking to become a New Hampshire state chartered bank, a move that would change its oversight from federal regulators and bring it in line with most state savings banks. Mutually owned Mascoma has been regulated by the federal Office of the Comptroller of the Currency, which inherited oversight of federally chartered savings banks after the Office of Thrift Supervision was dissolved as part of the Dodd-Frank financial law adopted in the wake the financial crisis nearly 10 years ago. Now the bank is seeking to be regulated by the New Hampshire Banking Department, which also oversees Claremont Savings Bank and Sugar River Bank. Ledyard National Bank operates under a federal charter, while Wells River Savings Bank is chartered in Vermont. Lake Sunapee Bank earlier this year was sold to Maine-based Bar Harbor Bankshares, which is chartered in Maine. "We think there is advantage to being regulated by a regulator that is more focused locally than nationally," said Barry McCabe, executive vice president and chief operating officer of Mascoma Bank. The Comptroller of the Currency operates with two sets of rules, one for national banks and one for savings banks, McCabe said, which is confusing for both the bank and the regulator. Mascoma Savings Bank remains a member of the Federal Deposition Insurance Corp., which insures depositor accounts, and will still be audited by the Boston branch of the Federal Reserve System. Between Oct. 1, 2016, and June 30, 2017, a total of 38 financial institutions have sought to convert their bank charter from federal to the state level, according to the Office of the Comptroller of the Currency.
Jeff Barrette and his wife, Sarah, owners of The Ink Factory in Claremont, have purchased Vegetaball, the Claremont-based pesto-making business owned by Darlene Ball. In addition to the equipment that was part of the purchase, the Barrettes invested in new equipment and now have four part-time employees making pesto in a 700-square-foot room off the main entrance to The Ink Factory on Water Street. They produce about 700 pounds of pesto a week, sold in 7- and 12-ounce containers. Barrette distributes the pesto through Black River Produce of Springfield, Vt., which delivers the product to about 80 locations in New Hampshire and Vermont. The Barrettes handle deliveries to the stores in the immediate area, including three in Claremont. Barrette has also been able to interest local restaurants in adding the pesto in some of their menu offerings.
Three former employees of the Lebanon office of Wells Fargo Advisors have left the company to start their own independent financial advisory firm. Financial advisers Peter Fahey Jr. and Philip Mc-Caull worked at Wells Fargo for nearly 17 years. They are joined by Jessica Filiault, a 27-year veteran of the Wells Fargo Advisors' office in Lebanon who will serve as director of client services. The new firm, located at 21 Lafayette St., Suite 304, in Centerra Park in Lebanon, is part of the Commonwealth Financial Network. Fahey, of Norwich, is a graduate of Dartmouth College. McCaull, also of Norwich, is a graduate of Dartmouth College and earned an MBA from the Tuck School of Business. Commonwealth Financial Network, a privately held independent broker-dealer and registered investment adviser, has headquarters in Waltham, Mass., and San Diego, Calif.
Amore di Mona, the Kentucky-based maker of artisan vegan chocolates that purchased the former Esersky's Hardware building in Claremont, has begun renovations on the 19th-century building with the goal of producing maple-sweetened chocolate — to be called Mountain Maple Chocolate — next spring. Mona Changaris, a principal with the company, said equipment for making the chocolate has been ordered, but the company first must complete interior and exterior renovations to the brick building at 40 Union St., which was constructed in the early 1830s on the banks of the Sugar River. Changaris said the company has been developing a chocolate sweetened with maple syrup for a few years and produced the first batch in 2015. Creating maple-sweetened chocolate — not maple flavored — is "very tricky" because the chemical makeup of maple sap is different than most other sweeteners, she has said. The Claremont location will not sell retail, Changaris said. Instead, the chocolate will be sold as packaged bars through other outlets. The company also will sell the chocolate to businesses that want to use it in their own, private label products. The company also is running a contest to design the packaging. Details can be found at http://www.mountainmaplechocolate.com
The Upper Valley Aquatic Center , at 100 Arboretum Lane in Hartford, recently completed a $4 million dollar expansion and renovation that includes new space for activities such as yoga and physical therapy, more office space, a bigger child care center, and a large family locker room with private changing suites. Richard Synnott, the aquatic center's executive director, said the facility had been geared for swimming when it opened in February 2009, but sees its mission now as offering both aquatic and fitness programs. "As we became more involved with local hospitals, senior aging centers, physical therapy, wellness and group exercise classes, it became evident that we needed to add space for those activities," he said in a news release. "Plus, our old locker rooms were not an ideal place for families who have children of various ages and genders. We wanted to satisfy those needs in the community as well." The project, by Middlebury, Vt.-based Bread Loaf Corp., began in September 2016 and involved adding 10,000 square feet to the center and renovated the existing structure.
Items of interest to the local business community are published in the Business & Money section of the Sunday Valley News and also are collected in Enterprise. Submissions may be sent by email to biznotes@vnews.com.