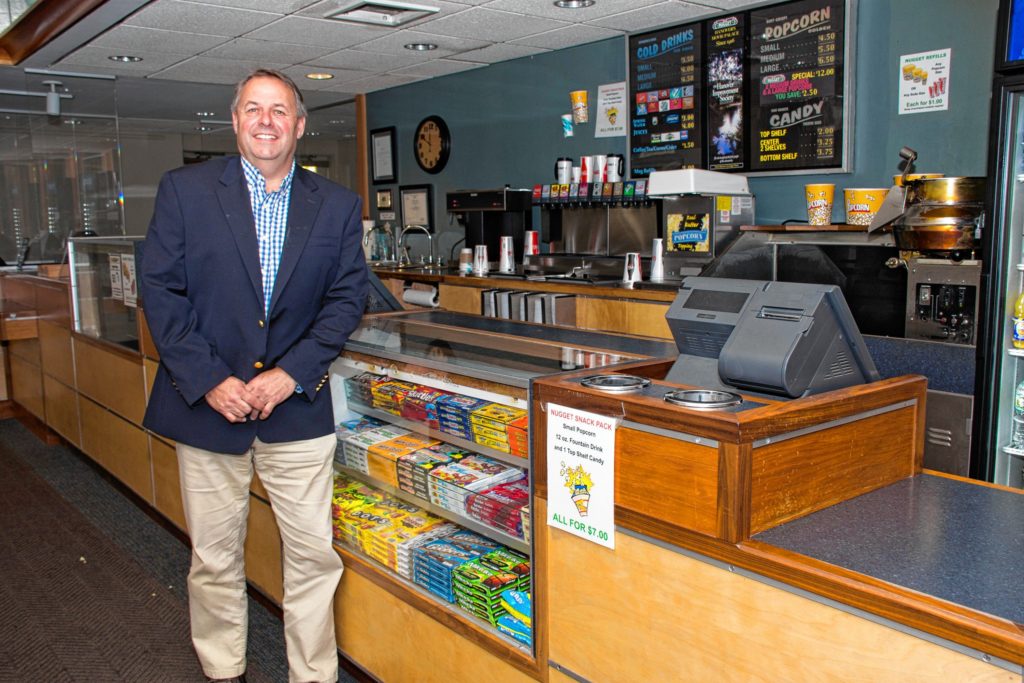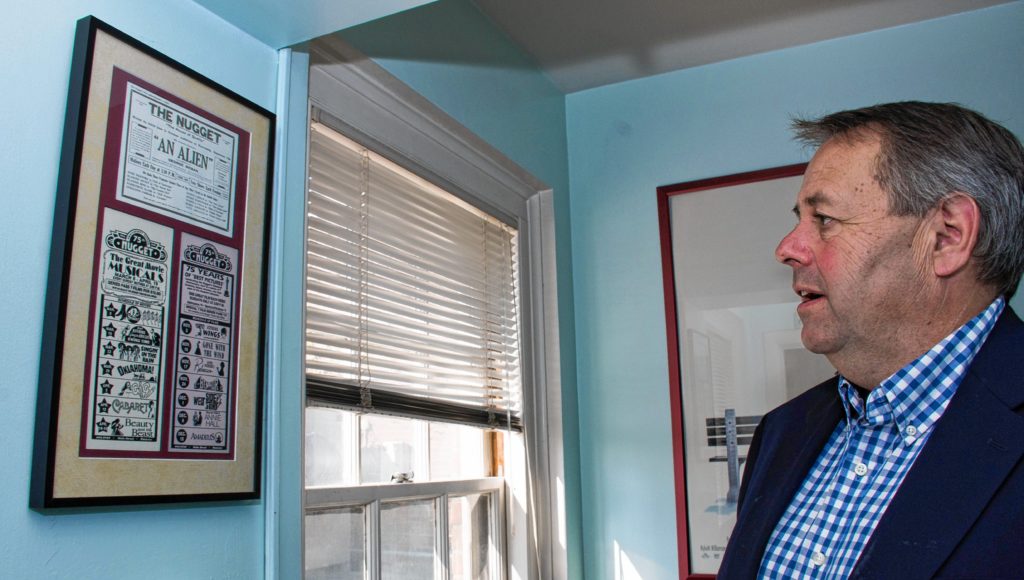 When Jeff Graham graduated from Hanover High School in 1977 and left for college at the University of Maine, he never dreamed he'd return to his hometown to live. As the end of college approached, Graham and his girlfriend, Pamela (who is now his wife), were eyeing Portland, Maine, and Burlington as sites for their future home. But life has a way of disrupting the best-laid plans.
"My dad got sick my senior year in college so I came back and, fortunately, Trumbull-Nelson (Construction Co.) offered me an internship helping them set up their new computer system, so I did that for a semester and helped my mother with my father," said Graham, general manager of the Hanover Improvement Society. (His father eventually recovered from his illness.)
Following the internship, and a stint working construction, Graham worked for CCM Hockey Sales in Bradford, Vt., for 15 years before moving to athletic company Reebok as its president of sales and marketing for New England. He remained with Reebok for the next 13 years. Through all the career moves, though, he never left his hometown.
Then he heard about a job at the Hanover Improvement Society, which holds a unique position in town. It was founded in 1922, when Frank Davison and his son donated the Nugget Theater (founded by the elder Davison) to Hanover with the stipulation that all proceeds be used to benefit the town. At the time, state law prohibited the town from operating a commercial enterprise, so the solution was to form the Hanover Improvement Society. The organization continues to operate the Nugget, and also owns and operates Storrs Pond Recreation Area and the James W. Campion III Rink.
"Matt Marshall (general manager of the society from 2006-2014) was announcing his upcoming retirement, and I thought, 'What a great organization to lead,' " Graham said.
At the time Graham was serving on the society's Campion Rink committee, and he had an entire year to prepare for the interview process.
"I remember walking in and the room was packed with people. They went around and each had a question, but fortunately I was ready. I had spent eight months studying for the job. I just had to put my best foot forward in the interview," said Graham, who will celebrate his third year as GM in November.
"I know Jeff and he's the perfect fit," said Tom Byrne, manager of the society from 1991-2006. "He was on the Parks and Recreation board for many years, and he's just a community-spirited person. He's proactive and imaginative, and a lot of good things have happened since he took over."
The society allocates money every year for good works in the community, and upon taking his new role, Graham's first priority was educating the community about the work of the society.
"I think there is a mystique about what the society is, and one thing I wanted to do was try to let people know about all the organizations that we support and get the word out that we are here to do a lot of good for the community, not just Hanover, but everywhere," he said.
The public service announcements that have been shown before movies at the Nugget since 2015 are one visible example of this effort, and last year the society donated more than $100,000 in movie tickets and gave 31 area organizations, many of them outside Hanover, monetary and in-kind support. The Hanover Garden Club, for another example, receives an annual donation to fund its beautification work in town.
The society also recently committed to a donation for the development of School Street Park, which will be Hanover's first sustainable landscape park.
The society also has supported the expansion of the Howe Library and the construction of the Richard W. Black Community Center and the town parking garage.
"The best part of my job is making people's day telling them we're going to help them out," Graham said.
The society is a 501(c)(3) nonprofit organization made up of 26 volunteers, including an unpaid seven-member board of directors. Graham said proceeds from the society's three operations, plus rental properties, investments and private contributions, are pooled before being distributed. He declined to elaborate on the society's finances. According to its IRS Form 990, the publicly available document that tax-exempt organizations are required to file annually with the Internal Revenue Service, the society posted revenues of about $2.7 million, expenses of about $2.1 million, and held investments totaling about $4.2 million in 2015, the most recent year for which data are available.
Graham characterized the society's relationship with the town government as a good and reciprocal one. The town and its Parks and Recreation Department frequently request the use of Storrs Pond for public events, and the two entities help each other out as much as they can.
"The Improvement Society has always been a wonderful partner to the town," said Town Manager Julia Griffin. "They are a potential funding source for special recreation or enhancement projects, and we do a lot of brainstorming with them about things we'd like to do for the community. They are really operating in a public sphere with a benevolent eye to community recreation and we work as much with them as we do with our own recreation department."
Next on the agenda, Graham said, is addressing infrastructure issues at the Nugget, Storrs Pond and Campion Rink, and looking at possible new revenue sources.
"We're always looking at ways to upgrade our facilities and make them better," Graham said. "The Nugget converted to digital theaters about five years ago, and last year we installed a system for visually and hearing-impaired patrons. … Now we're looking at a new heating and cooling system, which will be huge. It's just an old system and we need to address it."
Two years ago, the Nugget began renting out its theaters for birthday parties and special events, which has been very successful, according to Graham. Nugget manager M. Kaufman and Graham are now looking into using a theater to hold large gaming events.
When not working, Graham likes to play golf and hockey and spends a fair amount of time chasing his 13-year-old son, Casey, around New England for baseball and hockey activities.
"In the early days the society was planting trees and gardens, and the original mission didn't envision anything outside of Hanover," Byrne, the former manager, said. "It certainly has branched out beyond the vision of the people who founded it in 1922, and you would certainly hope it had."
Jaimie Seaton, of Hanover, has been a journalist for over 20 years. She reported for the SUNDAY TIMES of London from Johannesburg and is a former Thailand correspondent for NEWSWEEK. Her reported stories and essays have appeared in numerous publications, including GLAMOUR, the GUARDIAN and THE WASHINGTON POST. Follow her on Twitter @JaimieSeaton.