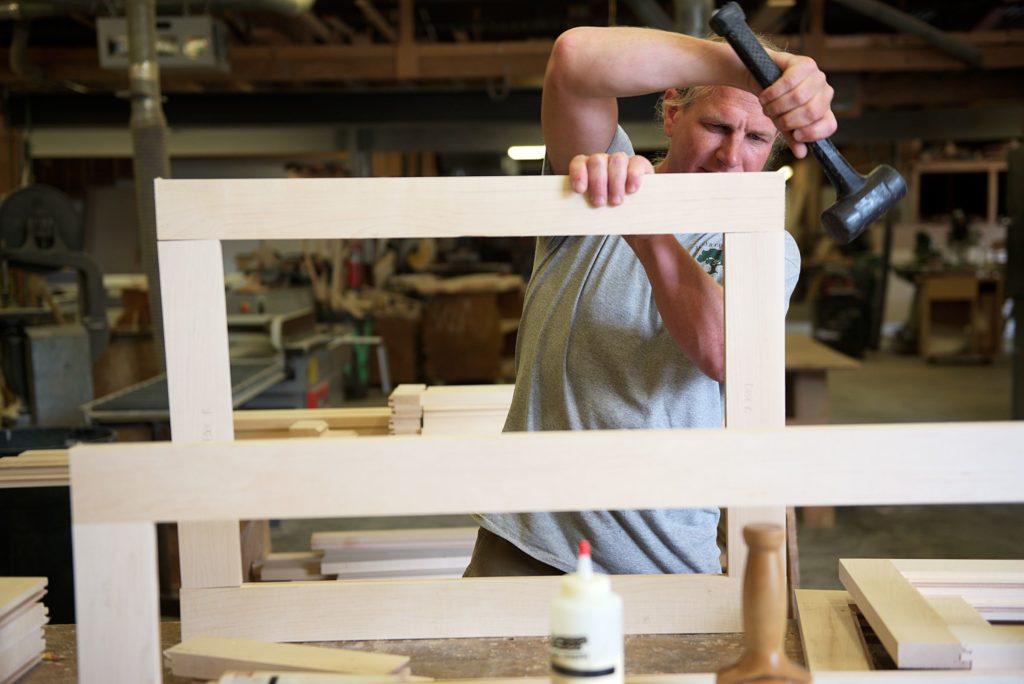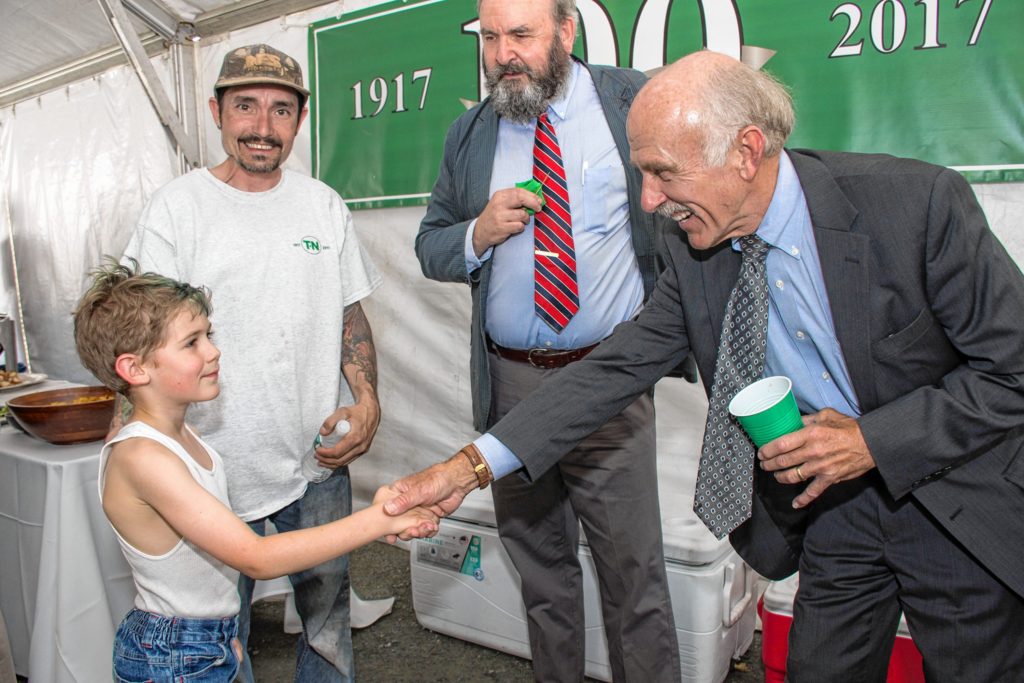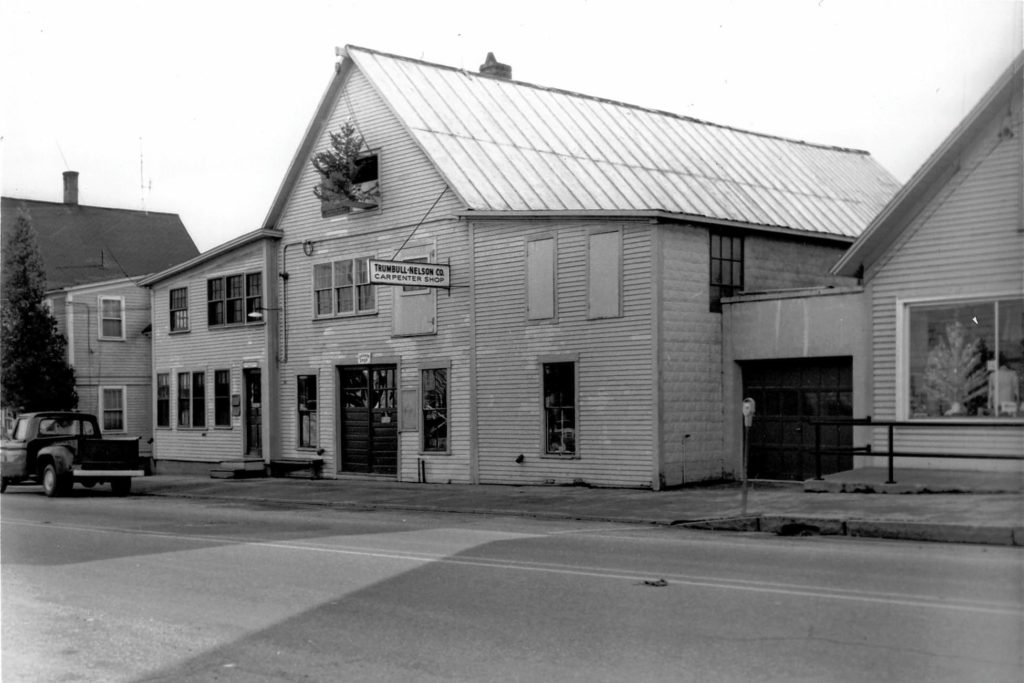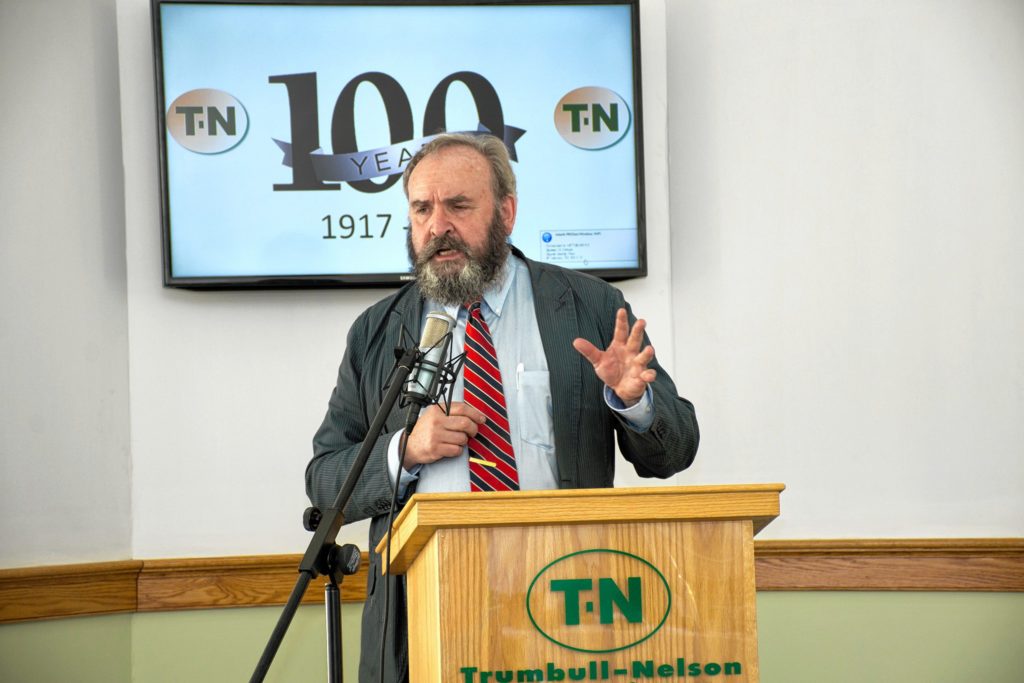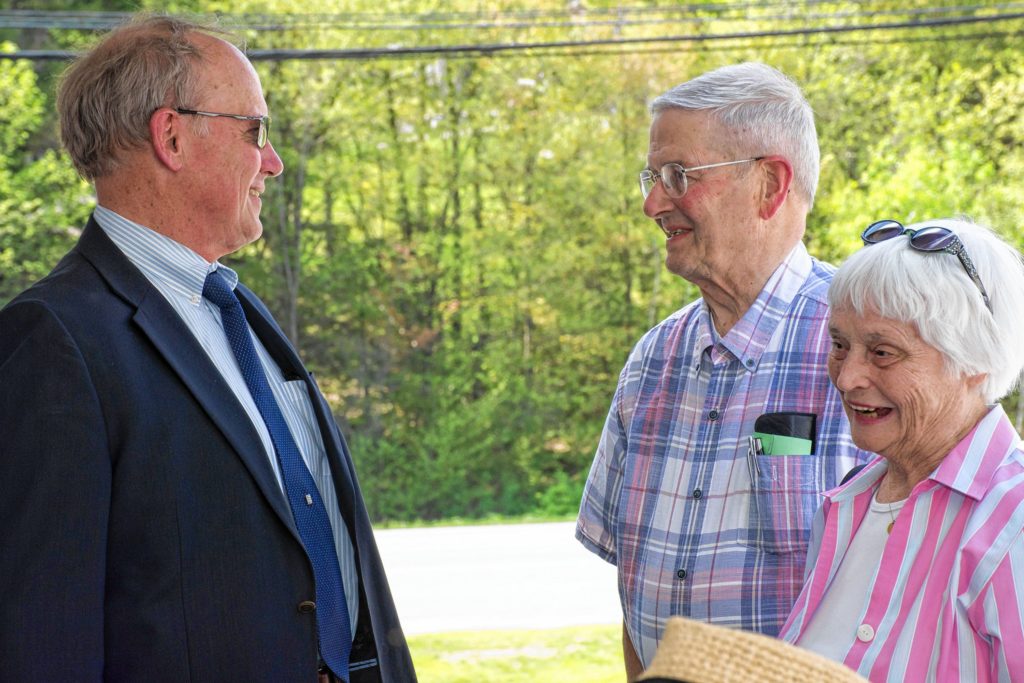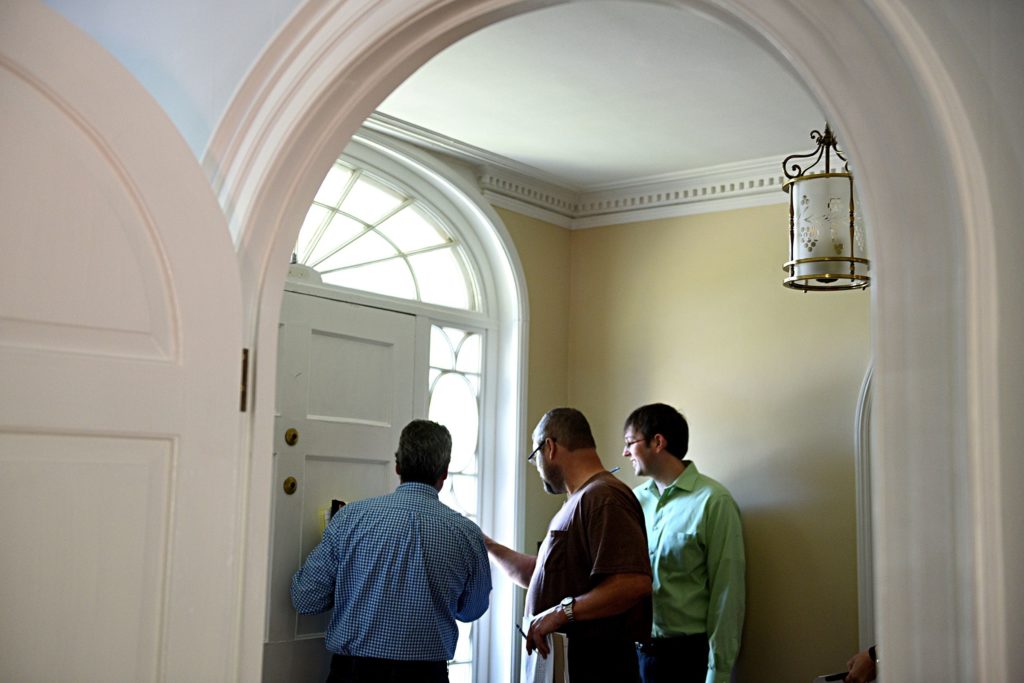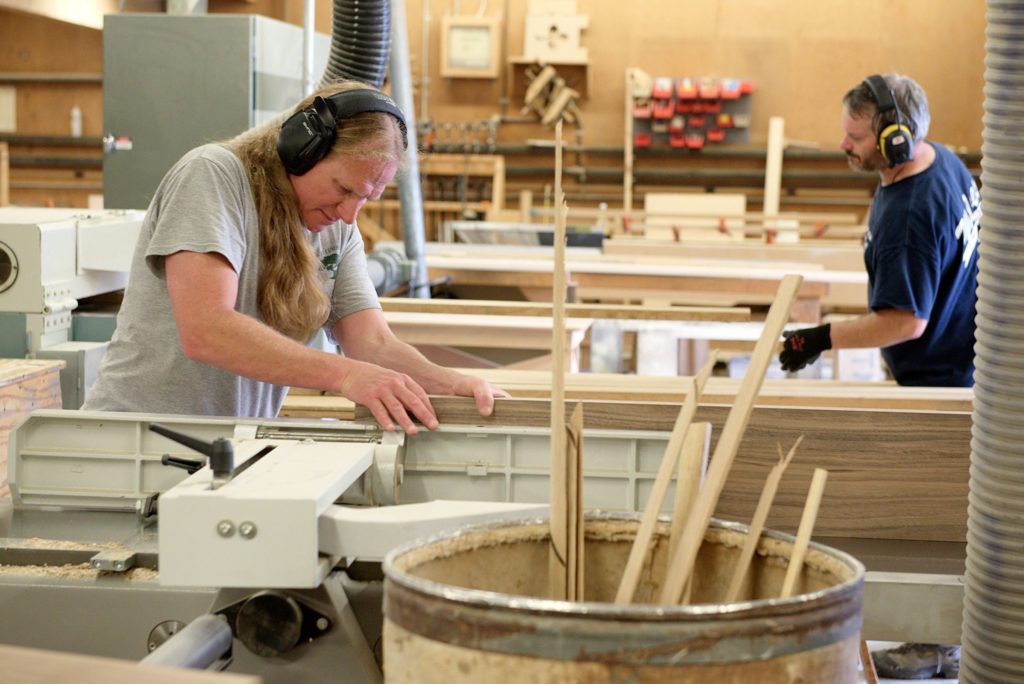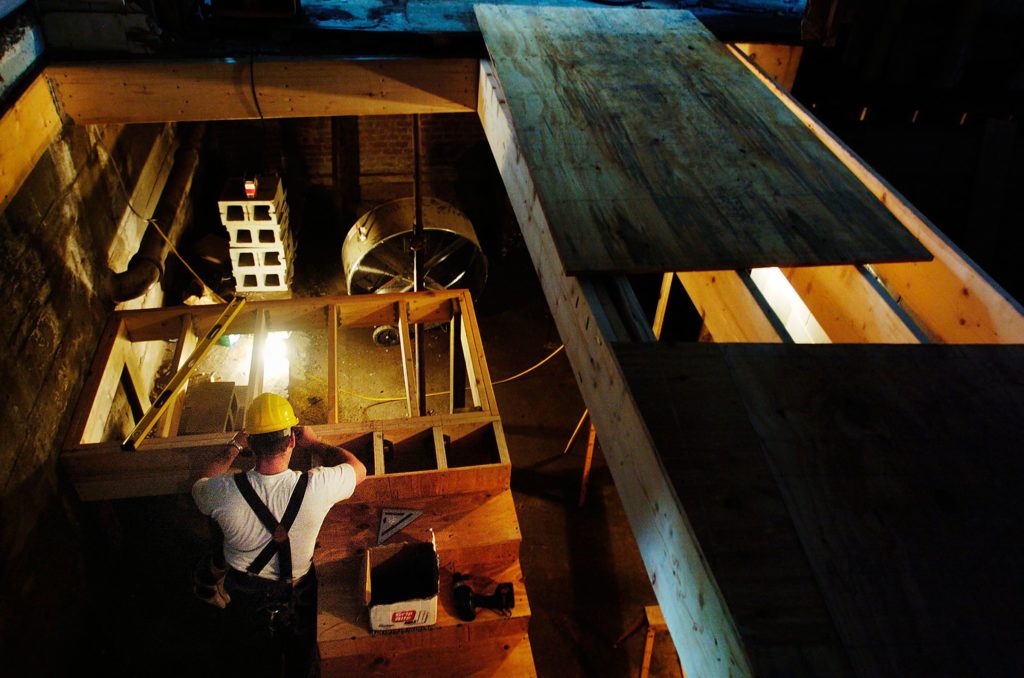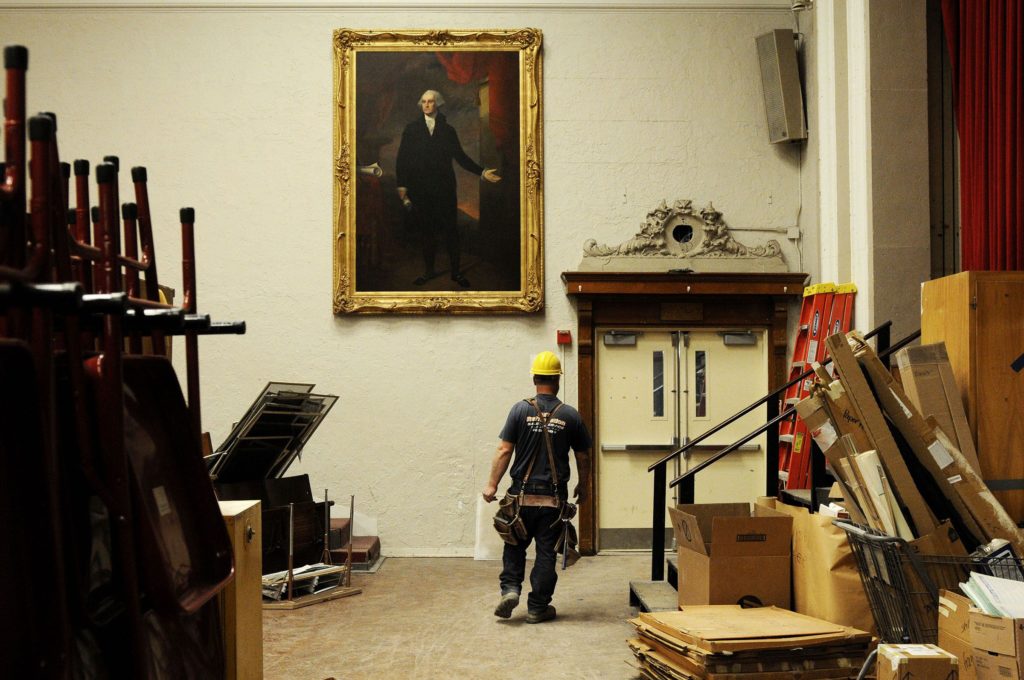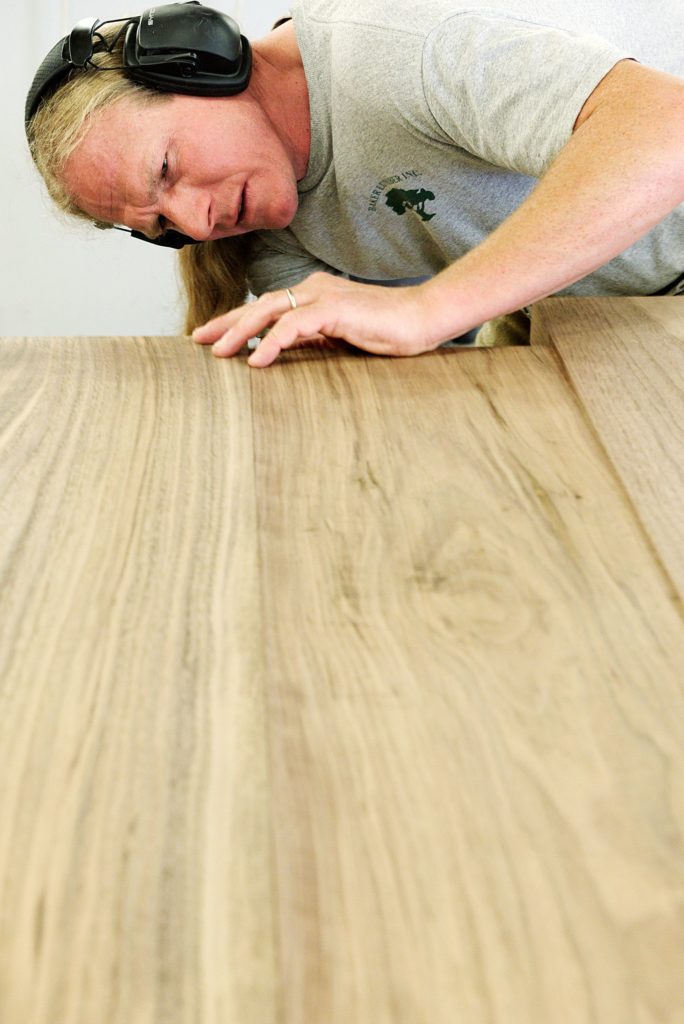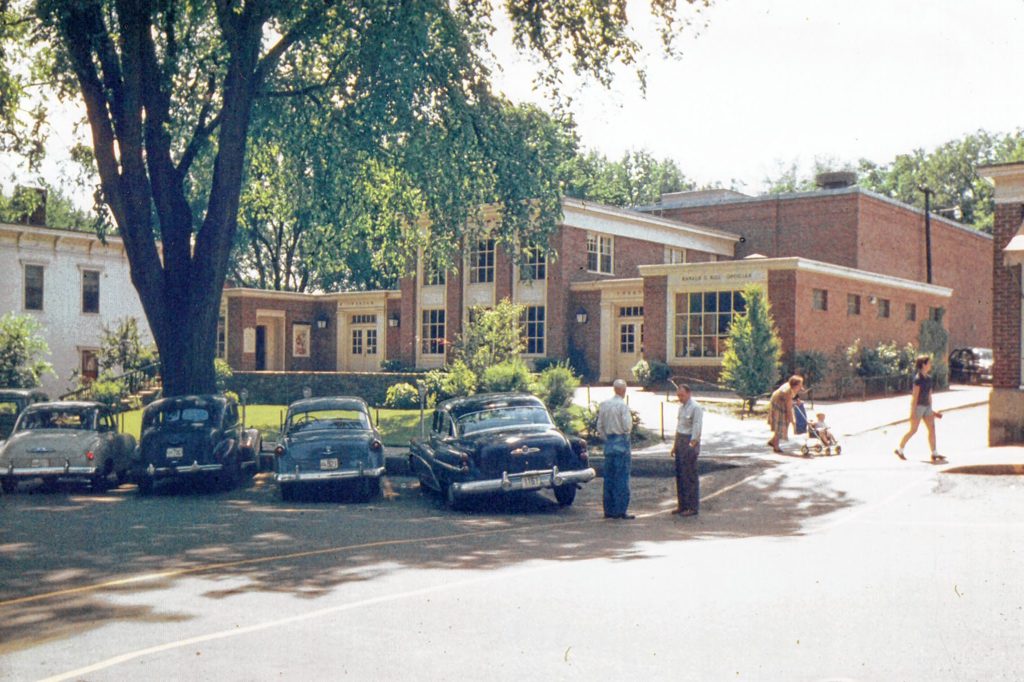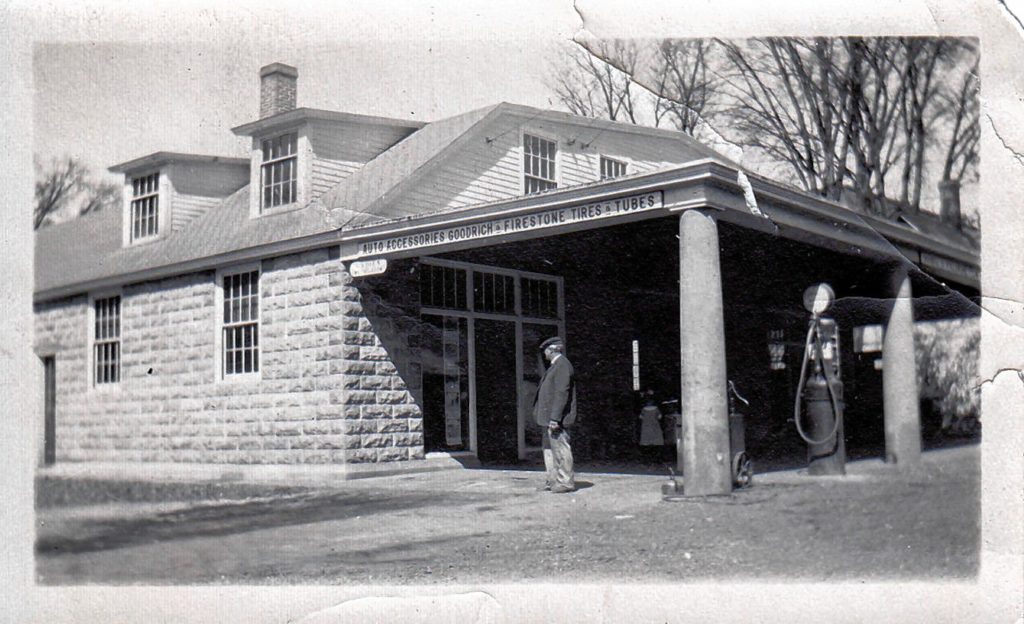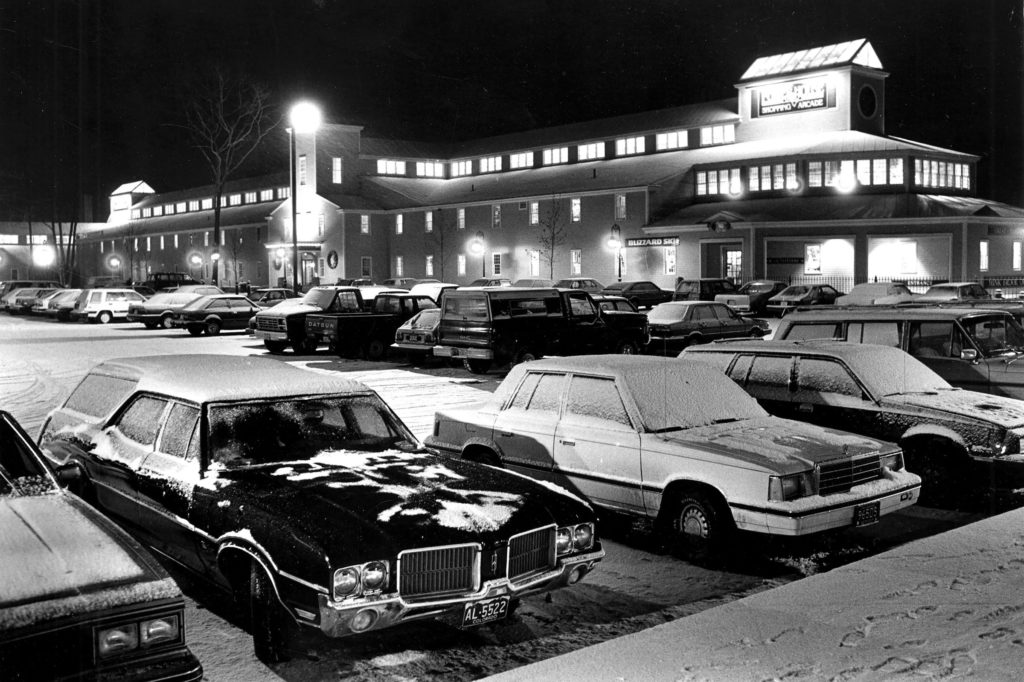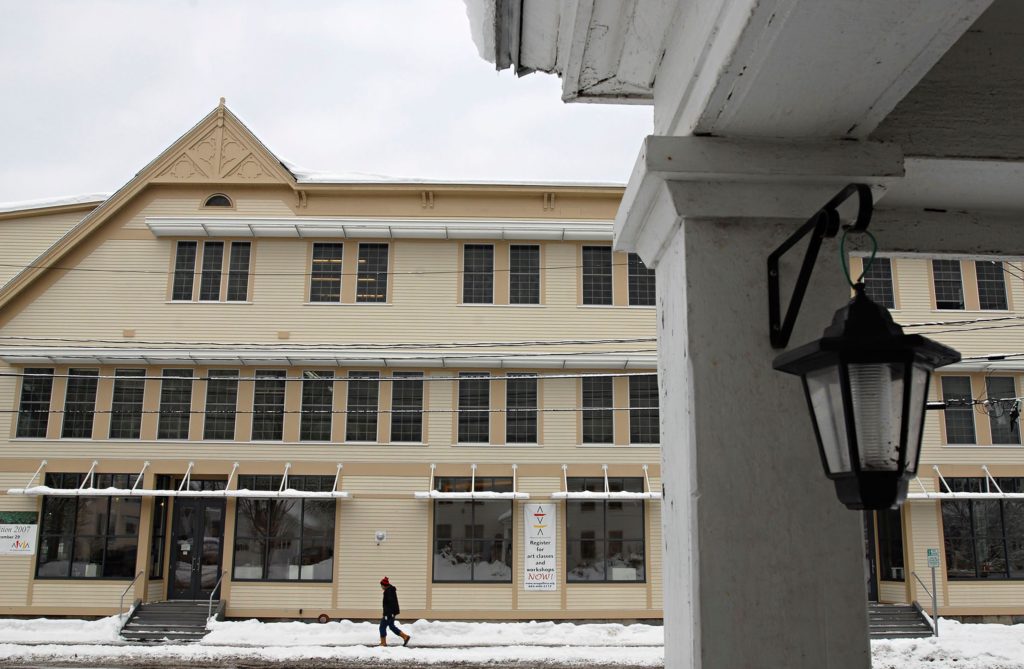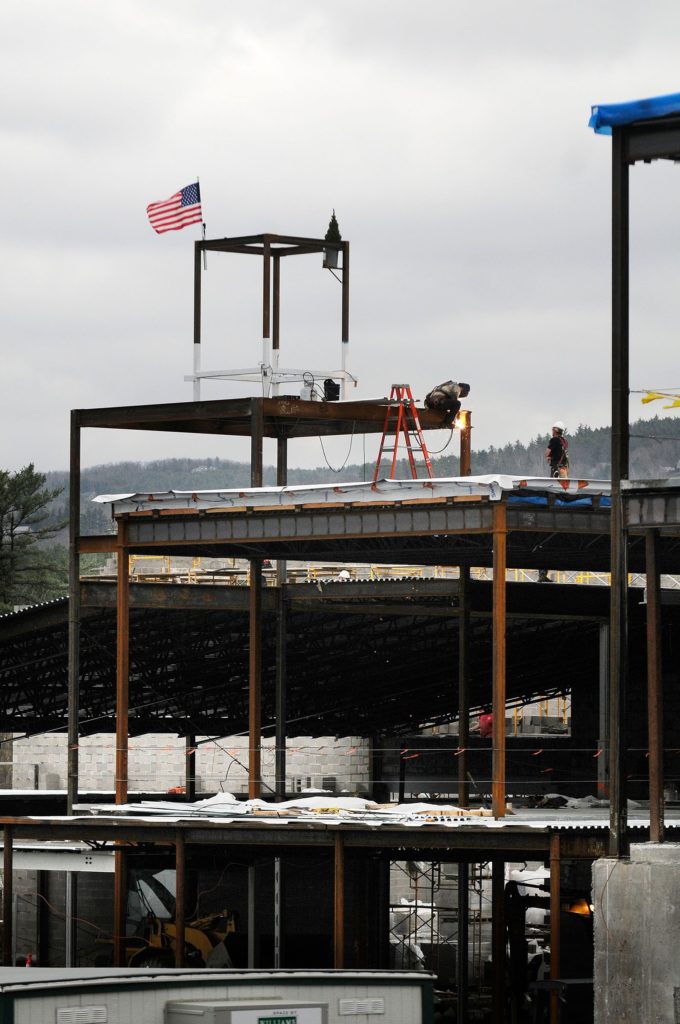 In its 100 years of business, the Trumbull-Nelson Construction Co. has left its mark on the Upper Valley in scores of very visible ways. From new construction to restoration and remodeling, from residential to commercial to industrial projects it's hard to spend any time at all here and not be touched by the company's work.
Caught a movie at The Nugget Theater in Hanover? Trumbull-Nelson built that in 1951.
Paid a parking ticket at the Hanover Municipal Building? Trumbull-Nelson finished that in 1928. It finished the Hanover Post Office across the street three years later.
Worked out at the River Valley Club or the CCBA's Witherell Recreation Center? Trumbull-Nelson worked there, too.
Found a bargain at the Listen Community Services building in White River Junction? Trumbull-Nelson built that in 2013.
Borrowed a book from the Abbott Library in Sunapee or Howe Library in Hanover? Shopped at the PowerHouse Mall? Sent the kids to Lebanon Middle School, Grantham Village School or Stevens High School, or visited the folks at Rogers House, Harvest Hill or The Woodlands? All Trumbull-Nelson projects.
David's House. The Richard W. Black Recreation & Senior Center. Wilder Center. AVA Gallery & Art Center. Pompanoosuc Mills. The rest area on the southbound side of Interstate 91 in Hartford. The Upper Valley Music Center. The Quechee Gorge Visitor Center. The base lodges at Suicide Six, Mount Sunapee and Dartmouth Skiway.
The list of landmarks goes on and on.
What's harder to visualize, however, is the economic and social impact the company has had over a century of business.
"We used to hire whole families. We've hired tens of thousands of people over a hundred years," said Trumbull-Nelson's president, Laurence "Larry" Ufford. "The socio-economic impact of this company on this area is significant."
Over a century, the facts of the company's origin have blended with company folklore. In 1917, a man named W.H. Trumbull began the W.H. Trumbull Co. He initially focused on residential work before taking on municipal projects such as the Town Hall in Bellows Falls, Vt., or the high school in Keene, N.H. In the early 1940s, the story goes, he hired Dale Nelson as a carpenter and timekeeper. Nelson quickly worked his way up and in a few years was made a partner in the company.
Trumbull-Nelson had begun in earnest.
Trumbull and Nelson were innovative, Ufford said. They ran their sawmills during the winter to keep employees busy and prepare for the upcoming building season. They invested in war-surplus machinery and used that technology to their advantage. They quickly became successful.
"There weren't many contractors in the area, so it was easy to grow this company," Ufford said.
Slimmer Margins, More Competition
When Ufford became president of Trumbull-Nelson in 1993, he was excited to maintain the company's growth and its reputation within the Upper Valley. He didn't realize he was walking into decades of challenges for the construction industry. First, the recession of the early 1990s affected the company's ability to find workers. Then the global financial crisis of 2008 made the troubles of the 1990s look like a blip on the radar.
The year 2008 "was kind of a turnaround year for us, and unfortunately in the wrong way," Ufford said. "We had a pretty nice growth pattern, and when the recession came things changed a little bit."
Before the recession began, Trumbull-Nelson employed about 200 people in the field year-round. Today the company has 100 year-round employees maximum. Despite the fact that Trumbull-Nelson remains a multimillion-dollar company, profits are still significantly lower than they were before the recession, said Ronald Bauer, executive vice president of Trumbull-Nelson.
"This has been a very challenging environment since 2008 here," Ufford said.
Recovery for the construction industry has started in more densely populated areas, but has yet to come roaring into the Upper Valley, even a decade after the financial crisis hit.
"In the southern parts of the state, over on the Seacoast and in Massachusetts, for sure, the pendulum has swung favorably," Ufford said. "And it's starting to here, but it's a slower recovery."
There also is more competition than ever before. With organizations like Dartmouth-Hitchcock Medical Center, Dartmouth College and Lebanon Municipal Airport always expanding or restoring facilities, many companies from outside the region are bidding on Upper Valley jobs.
"The Upper Valley has a great big target on it," Bauer said. "We've seen competition like we've never seen before. With the slowdown … all those contractors were scratching around here."
In response, Trumbull-Nelson has expanded the area that it serves. The company recently started a job at the University of New Hampshire in Durham and is on other job sites across New Hampshire and Vermont.
"We're up in Lincoln, we're down in Brattleboro, we're all over the place," Bauer said. "You do it for survival."
In addition to giving the company more jobs to bid on, this also allows Trumbull-Nelson to access areas where the profit margins for construction jobs are larger, Bauer said.
"We're finding that margins are more sensible over on the Seacoast than on this side of the state," he said.
In the construction world there are three different ways to manage projects. The first is called construction management, where the owner hires a construction manager, architect and builder. The second, called design-build, is when an owner hires a building company like Trumbull-Nelson and the company in turn hires the architect and engineers.
"That's where someone comes to Trumbull-Nelson, says, 'Look we want one neck to put our hand around to wring if there's a problem, and we want it to be Trumbull-Nelson's neck,' " Bauer explained with a laugh.
Bauer said design-build jobs allow the company to bring expertise and skills to the project from the inception. Although the price tag may be higher initially, there are less likely to be surprise expenses along the way, he said.
The third way, which has been most common since the recession, is design-bid-build. In that case, an owner hires an architect, who hires engineers to help plan and design the project, which is then bid on by general contractors.
Design-bid-build is often cheaper for owners at first because of the competition among builders. However, Bauer argued that the expense is made up along the way when unexpected changes emerge and there is a less cooperative relationship.
"You're going to have a higher margin on the changes in unseen conditions because it is an adversarial relationship," he said.
In a design-bid-build situation, the client is focused on the bottom line.
"The owner is saying, 'Look, price is the only thing I care about. We've already prequalified you and we know you can build it, but we want the lowest possible price,' " Bauer said. "So your margins are skinny."
The Struggle to Find Skilled Labor
Alongside increased competition and smaller margins, Trumbull-Nelson is facing another barrier to growth: fewer skilled laborers entering the construction industry.
"You just can't find them," Bauer said. "There aren't that many people in the construction industry anymore."
The company's leaders first noticed a shortage of workers in the 1990s, when more people were opting for college education over trade training. In 2008, it got even worse. At the company's headquarters, large signs give notice that Trumbull-Nelson was hiring skilled carpenters.
"Every day we're looking for skilled people and it's very difficult," Ufford said.
Like the construction workforce nationally, the workforce at Trumbull-Nelson is aging and there simply aren't enough young people entering the construction industry to replace retiring workers.
"It used to be a young man's industry," Bauer said. "We like to hire college kids. They're as hard-working as ever. They're physically fit, probably more so than ever, but there are fewer and fewer" who are interested in construction jobs.
Trumbull-Nelson works with trade schools, including the Hartford Area Career and Technology Center in White River Junction, River Valley Technical Center in Springfield, Vt., and Vermont Technical College in Randolph Center, hoping to reach people who are interested in lifelong careers in the trades.
"We go and talk to them and try to get their young bright kids to come to work here, because not everybody wants to go to college," Bauer said. "There's still an avenue to be successful in construction where there isn't a lot of formal college."
Ufford is cautiously optimistic that more people are coming to understand this.
"There's a realization that this is an honorable profession," he said. "You're always going to need a carpenter, you're always going to need a plumber or an electrician. It's good work and it's pretty well-paying work, as well."
As far back as Dale Nelson in the 1940s, Trumbull-Nelson has made a point of offering advancement to all its employees, something that is still true today.
"Most of the superintendents that we have today came in as an entry-level carpenter or as a laborer," Bauer said. "A hired laborer can end up as a superintendent and a superintendent is every bit as important to our company as a project manager who has just come out of engineering school."
In fact, Ufford first worked at Trumbull-Nelson as a laborer between high school and college. Bauer was initially hired as a junior estimator.
"We encourage growth within the company. There is opportunity here when you come in as a laborer. You know there's a chance you could move up and grow because there's plenty of examples within the company," Bauer said.
Dave Rising, of Hartland, started working for Trumbull-Nelson in 1979 when he was 18. Then he was a carpenter's helper, hoping to gain a few years of experience and start his own business. However, he realized he preferred commercial work and decided to stay. Thirty-eight years later, he is a senior superintendent for the company.
"It's been a constant progression forward," he said.
An Evolving Industry
It's hard to think of anything that hasn't changed in the construction industry in the past 100 years, but among the most drastic changes, one jumps to the forefront: technology.
"It's definitely an evolving industry, there's no question about that," Bauer said. "You don't do it with biceps anymore."
Bobby Allen, a senior superintendent who has been with Trumbull-Nelson for 40 years, agreed.
"There is far more technology involved than just brute force and labor," he said. "The work is the same but how we get there is drastically different, and therefore training is different."
On job sites it's easy to pull up building plans on a tablet rather than carrying around rolls of paper, or to snap a picture to send to the owner or architect if a question arises.
"The technology definitely makes life easier and more accurate and you tend to do it once instead of three, four times of trial and error," Bauer said.
Technology also has changed equipment drastically. Cranes, for example, now rely on lasers as much as operator input. The integration of expensive technology has led the construction industry to become more specialized, in part because firms need to know that they will use expensive equipment often enough to recoup costs.
"The specialized technology is such that you need volume to afford and maintain that equipment," Allen said. When he started, Trumbull-Nelson did all aspects of construction except plumbing and electric. Today the firm is more likely to depend on specialized contractors for tasks such as excavation.
Sometimes, more novel use of technology can set Trumbull-Nelson apart from the competition. When the company was constructing The Woodlands at Harvest Hill, a retirement community in Lebanon that opened in 2010, they put a webcam on the job site so that prospective residents could watch construction from the ground up.
"We thought it was a good selling point. It was our idea, but the owner certainly loved it when we did that," Bauer said.
Despite the advances in technology, there are still many parts of construction that rely on human skill and labor.
"One of the things that hasn't changed is every brick you see on any building anywhere was put in place by a person," Ufford said.
Even seemingly simple tasks, such as hanging a door, laying out a set of stairs or installing crown molding, require expertise.
"There's still skill involved and it takes some time to develop," Bauer said.
Another huge transformation in the construction industry has come in the area of safety. When the Occupational Safety and Health Administration was created in 1970, construction companies began focusing on safety in a way they never had before. Today, employers can face steep fines for OSHA violations, and most construction workers must get safety-certified through the industry.
The industry was resistant at first, but now emphasizing job safety has become second nature.
"A safe job also increases productivity, and it's habit forming," Ufford said. "It's like putting a seatbelt on in a car. Now you wouldn't dream of driving a car without it."
Safety equipment has evolved to allow workers to move more freely and work more efficiently while also meeting safety standards, which has improved workers' experiences and lowered costs for employers.
"People work harder when they feel safe," Bauer said. "If they feel like they're going to fall off a roof, they're not going to work as hard as when they know that they're tied off and they're safe."
"It's hard to swing a hammer if you're holding on for dear life with the other hand," Ufford added.
The emphasis on safety has become so ingrained that clients often ask a bidding construction company about its safety record.
"That's something that owners are savvy to," Bauer said. Insurance companies rank contractors by what's called an experience modification ratio, where the average contractor is 1.00. Trumbull-Nelson usually has a ratio of about 0.7, according to Bauer. Having a ratio lower than 1.00 lowers insurance rates and can even lead to jobs since many owners now ask about the ratio.
"They want a safe job site, for one, and they know the cost is going to be lower," Bauer said. "They're going to be billed less because our burdened labor (cost) is less than someone who is over 1 for example."
The Next 100 Years
When Trumbull and Nelson started their business there were no interstates, computers or safety regulations. Looking forward, what likely will change for the company over the next century?
"I think everyone's building is going to come out of a printer," Bauer said without hesitation. Modular construction is already a cheap and efficient way to build, so he expects advances in 3-D technology will increase the demand for that type of construction.
However, neither Bauer or Ufford expect the construction industry to disappear.
"You know people will always need shelter," Ufford said. "The techniques might change, but the needs will still be there."
One area that Bauer expects to grow is historic restoration, which already makes up a big portion of the construction business today.
"Nobody's going to just come and bulldoze downtown Hanover," Bauer said. "The buildings are too precious. There's too much character there. You can't replicate that character now."
Bauer said he hopes that the core principals that have defined the construction industry in the past century will continue in the next.
"If you're going to prosper in the construction industry you need to have a good work ethic. And integrity, certainly for this company," he said. "The hard worker is rewarded. It's noticed and it's rewarded and encouraged."
Kelly Burch, of Claremont, is a freelance journalist and editor. Her work has appeared in THE WASHINGTON POST, the CHICAGO TRIBUNE, BOSTON MAGAZINE, COSMOPOLITAN and elsewhere. Follow her on Twitter @writingburch.