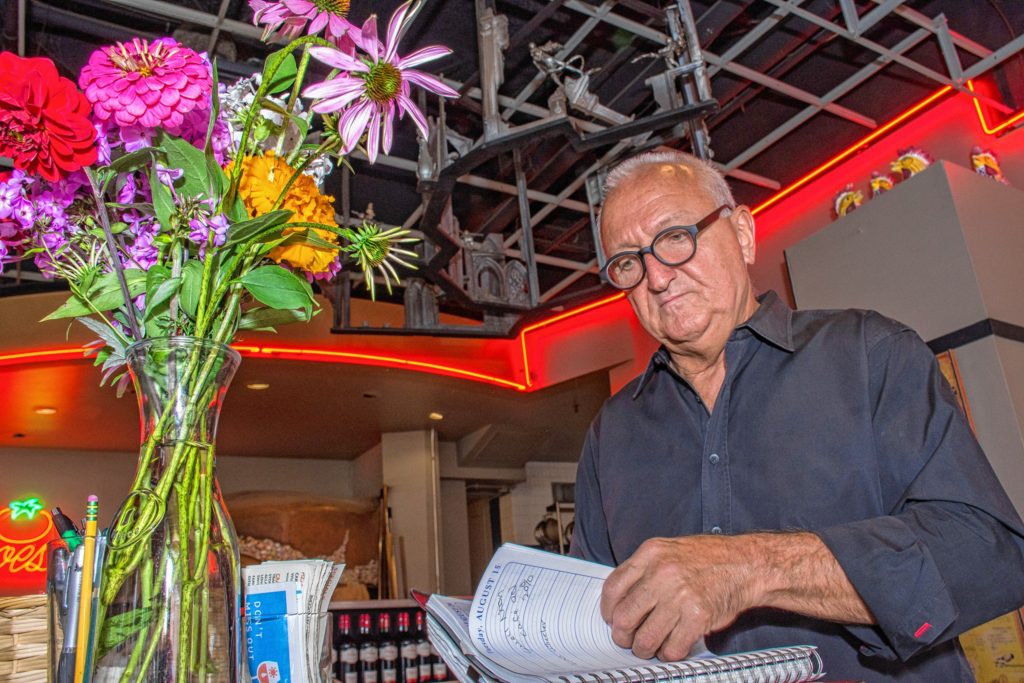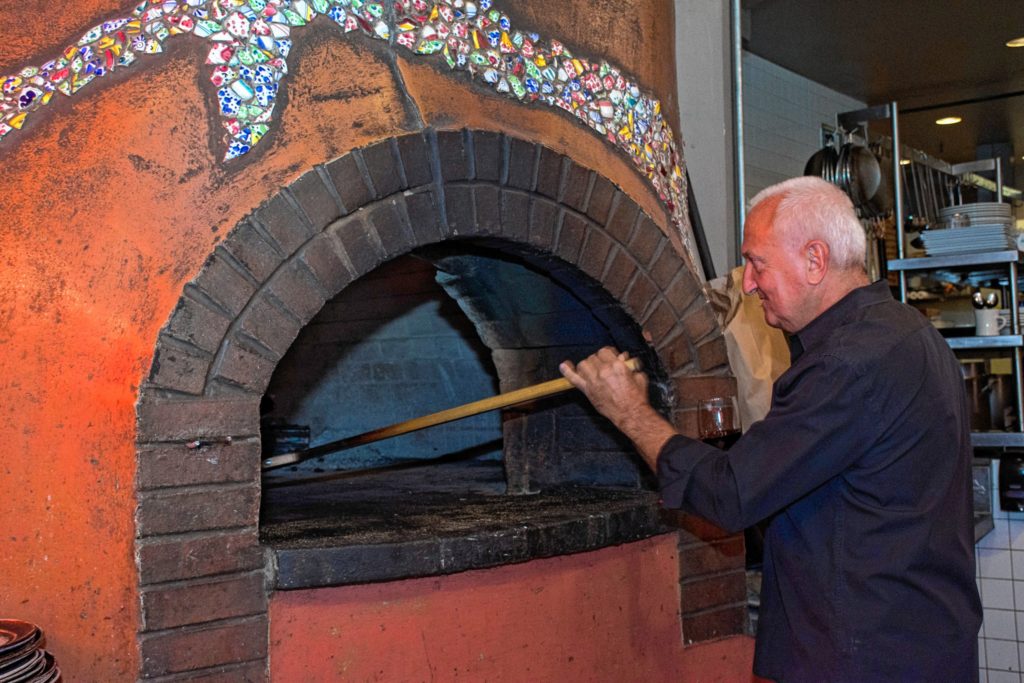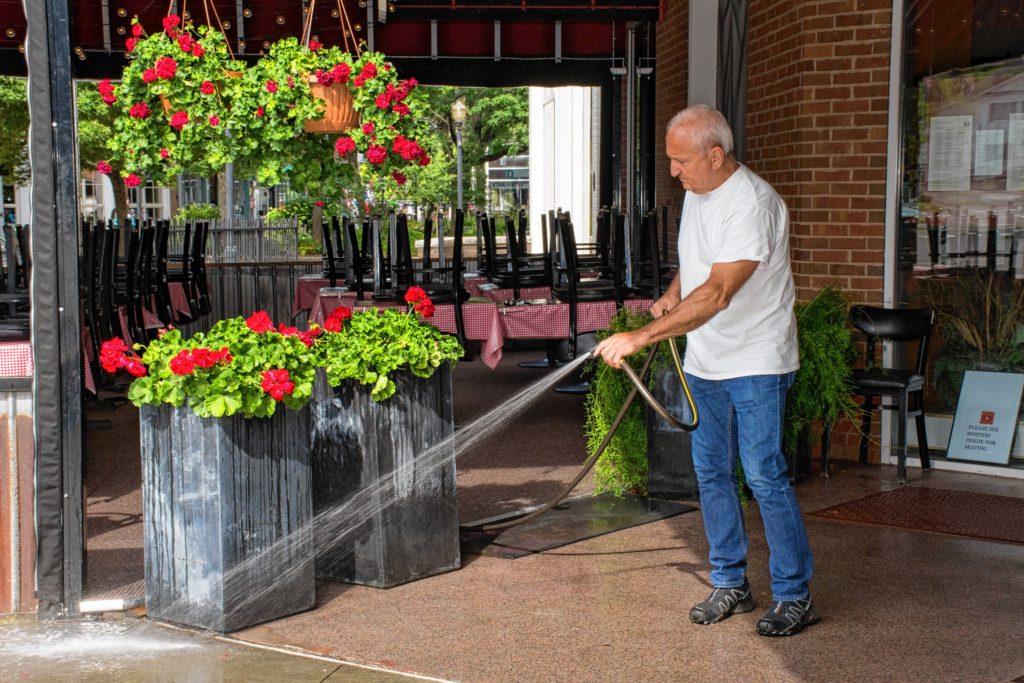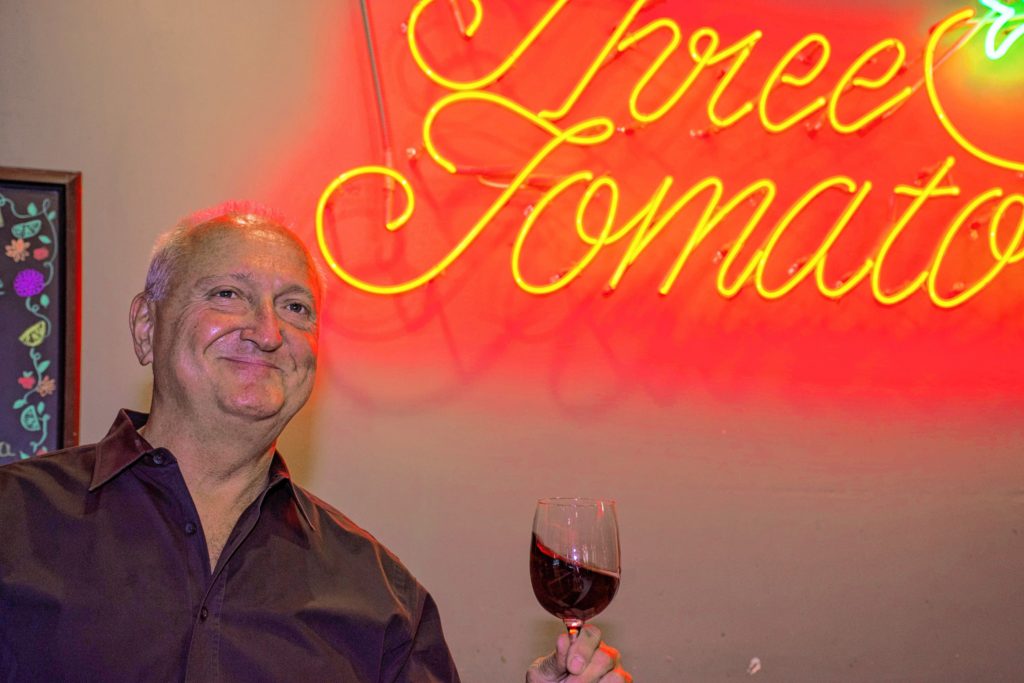 When Robert Meyers and his business partner Jim Reiman opened Monsoon, a Southeast-Asian bistro and satay bar, in then-newly established Centerra business park in 1997, the place was ahead of its time for the Upper Valley. The building was bright and modern in design, centered around an open kitchen, hip with its bright colors, stainless steel and slightly industrial vibe. The food was like nothing available in the area at the time, and it was casual and affordable but exciting and exotic dining for the region.
And it didn't last for long.
The "chic outpost," as a Boston Globe reviewer put it in 1999, had sales that were just too low to cut it, and Meyers and Reiman decided to close the business within a few years.
That was a disappointment, to be sure — but Meyers is no stranger to taking risks and evolving accordingly.
Before they went out on a limb with Monsoon, Meyers and Reiman had found success with Three Tomatoes Trattoria (originally named Sweet Tomatoes, for those who remember the early days), which they opened in 1990 on the mall in downtown Lebanon. Twenty-seven years later, Meyers said this past June and July brought record-breaking sales — never mind that the number of restaurants in the Lebanon area has grown exponentially over the decades.
"It's been a home run since the beginning," Meyers said.
Three Tomatoes offers classic Italian cuisine on an ever-changing menu that includes both old favorites and specials that take advantage of local ingredients such as McNamara cream, Blue Ox Farm peppers, home-grown greens and regional cheeses.
Meyers' magic formula for success is a philosophy that places the business in the context of community — aiming to provide a gathering place and affordable family dining, build connections with and among customers and staff, and give back to the community.
"The staff is the key," Meyers said. "Our exceptional staff has been a big part of our long-term success."
In the high-turnover restaurant industry, Three Tomatoes is somewhat of an anomaly, with at least a handful of employees whose tenure exceeds a decade. Manager Louise Clark started six months after Meyers did — 27 years ago, he said.
That kind of loyalty starts with respect, and with creating a workplace in which employees feel valued and empowered. Regular staff meals and occasional more formal staff meetings provide space for employees to get to know each other and to share their ideas, observations and concerns. In a high-stress environment, Meyers and his team strive to keep things "healthy and lively," and to support each other in their development both as fellow employees and as whole people.
A longtime member of the Upper Valley's Local First Alliance, run by the nonprofit Vital Communities, Three Tomatoes also places significant emphasis on supporting other local businesses and organizations that help make the region vibrant.
"I think it's essential for a healthy community," Meyers said.
Not only that, it's a business strategy that works well for Meyers and his team.
"I wish more businesses would contribute to local organizations. Thriving nonprofits are a big asset to the region, and giving is rewarding," he said.
Three Tomatoes hosts a variety of fundraisers, such as special dinners with a percentage of meal or gift card sales donated to local nonprofits, including Listen Community Services and Vital Communities. It also uses its attributes as a restaurant to make in-kind gifts, such as catering Opera North's seasonal donor events in nearby Colburn Park. Meyers said the restaurant's focus is on arts organizations — after all, dining and the arts can go nicely hand-in-hand, particularly when in such close proximity — but with so many valued local organizations constantly seeking support, deciding where to direct the limited budget is always a challenge.
Where to direct the business itself is an even bigger challenge. For Meyers and Reiman, their success with Three Tomatoes in Lebanon led to new restaurants in Burlington, Rutland and Williston — not to mention the short-lived Monsoon.
But "four stores is a different ballgame," Meyers said. The responsibility of managing all the staff for so many locations usurped his ability to focus on the things he loves about the business — getting to know his customers and staff, exercising his passion for food and wine, and helping to build the local community. Over the past several years, Meyers and Reiman sold all but the original Lebanon location.
Reiman, who had been commuting to Burlington four days a week, retired about two years ago, leaving Meyers as the sole proprietor of the remaining Lebanon location today.
"It's a treat to come here every day, to have just one place where I can get close to the staff and customers," Meyers said. "It's a lot of work, but lots of pride, too."
Allison E. Rogers Furbish is the communications and database manager at Vital Communities, which brings people together to take on critical regional issues. A freelance writer and longtime Upper Valley resident, reach her at allison@vitalcommunities.org.