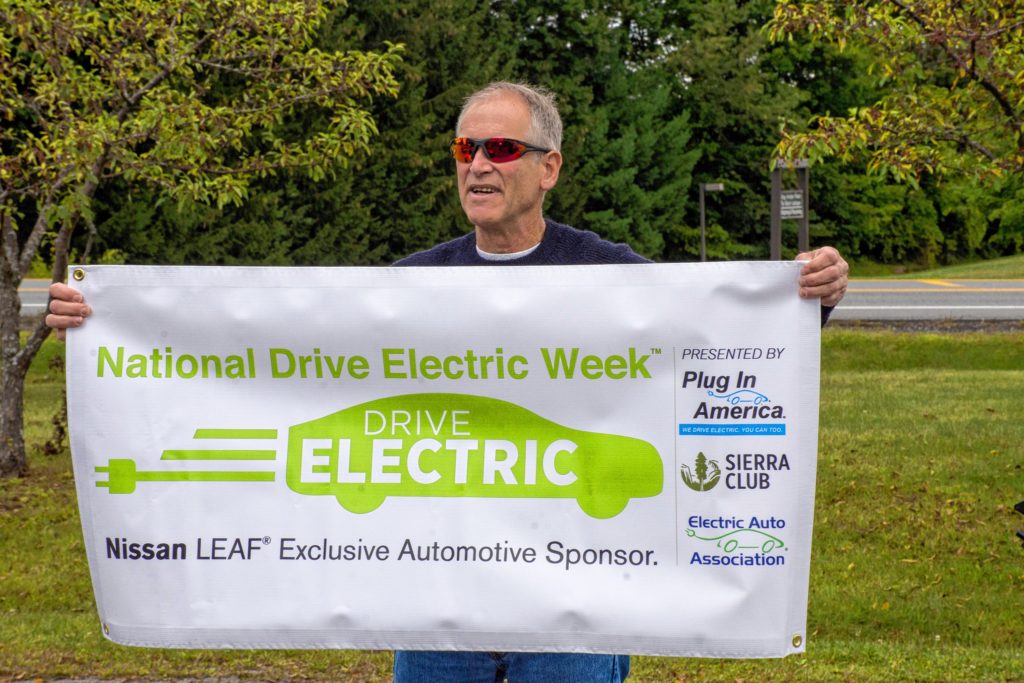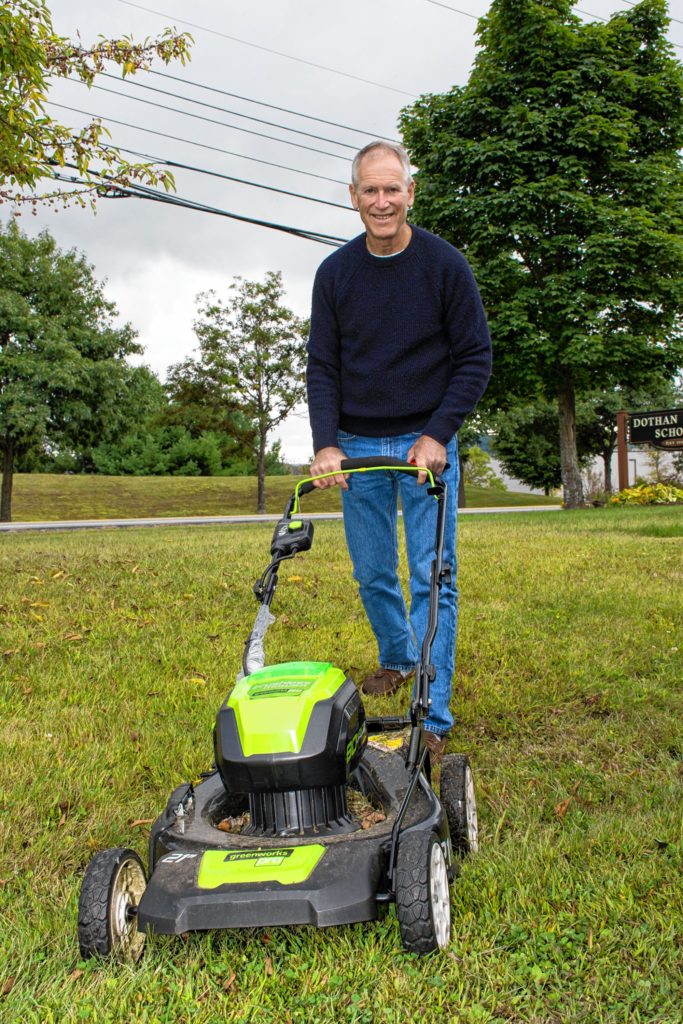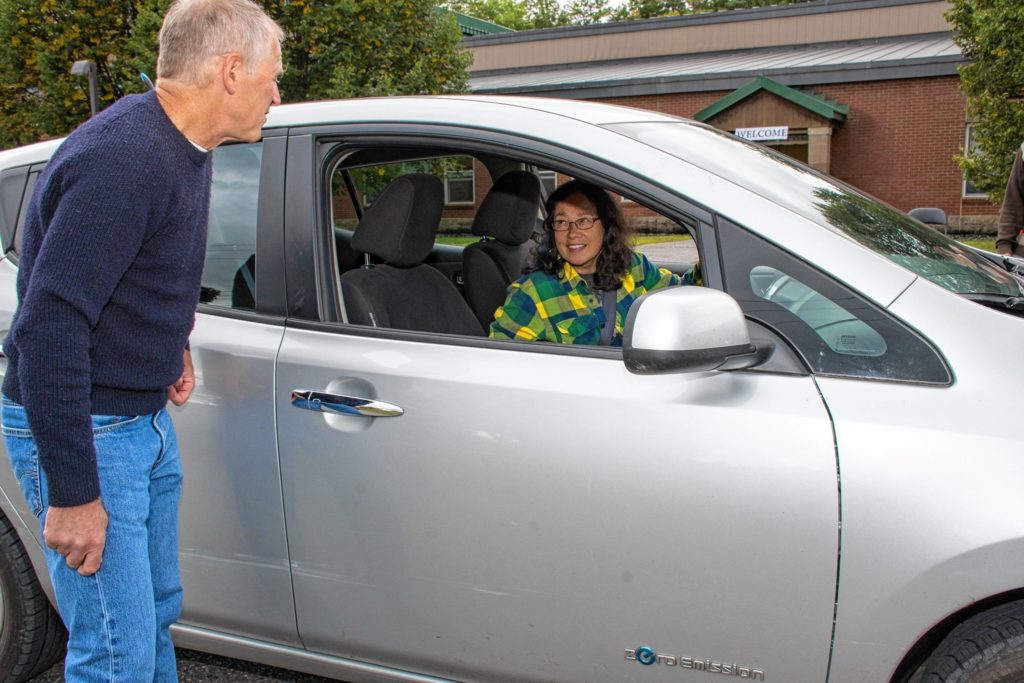 When Jamie Hess was growing up on Cape Cod, he didn't think much about energy consumption until he heard a speech by Jimmy Carter in 1977 and a lightbulb (probably incandescent) went off and he made major changes in his energy life. An Upper Valley resident since 1988, Hess, 63, worked in the software industry before launching the ski and skate shop Nordic Skater in Norwich, which he sold in May. He spoke with Enterprise about his own renewable energy "portfolio," how the Upper Valley is positioned to accommodate electric vehicles, and how we'll all be green within 50 years.
How did you first get interested in alternative energy and energy efficiency?
I prefer the term "renewable energy" to describe wind, solar, geothermal and hydroelectric power. Considering that it's already cheaper in many locations to erect wind turbines and deploy solar panels than to build new fossil fuel-powered electric generating plants, you might say that renewable energy is already "mainstream," and it's actually the fossil fuels that will soon be labeled "alternative energy."
OK then. How did you first get interested in renewable energy?
In 1977, President Jimmy Carter gave a speech in which he outlined the dangers of our reliance on imported fossil fuels, and he proposed transitioning our economy over to energy efficiency and renewable energy. After listening to that speech, I resolved to limit my driving to 10,000 miles a year and upgrade to a more fuel-efficient car. I started commuting to work by bicycle, a 25-mile round trip.
What is your personal renewable energy "portfolio"? Do you drive an electric car or an electric bicycle or have solar panels or a heat pump at your house?
Yes, I drive an electric car, and I also have an electric lawnmower, snowblower, chain saw and weed wacker. We have a "mini-split" heat pump, and solar panels will be going up on our roof later this fall. So our electric cars and appliances will soon be powered by 100 percent green energy.
What kind of electric vehicle do you drive? Have you owned or driven others? What's your "dream" electric car?
Before choosing my car, I test-drove a number of models, and ended up choosing a Tesla S because of its long driving range and nationwide Supercharger network. I rarely need to drive more than 200 miles in a day, but if I do, I can plug into any Supercharger for 20 or 30 minutes and get enough 'juice' to reach my destination. My dream electric car of the future will have an even longer range, faster charging and a lower sticker price, and all of that is coming.
Where does the Upper Valley stand now in terms of its readiness to accommodate electric vehicles? How many charging stations are available, how many more are planned and how many do we need?
Just in the Hanover-Lebanon-White River-Norwich area alone, there are 12 public-access charging stations, plus seven home charging units offered by members of PlugShare.com. The Upper Valley as a whole has even more. The number of charging stations is already on par with the number of gas stations, and those numbers will continue to grow, because charging stations are cheaper to install than gas stations. The biggest advantage to going electric is the convenience of being able to plug in and charge your car at home or at work, and never having to pump gas again. I do 90 percent of my charging at home, in my garage, plugging into a standard electric kitchen range outlet. (You can also use a clothes dryer outlet.)
A major concern for residents of Northern New England who might be interested in an electric vehicle is cold-weather performance. Is that still an issue? On a related note: Is there a viable electric all-wheel drive option?
Tesla has offered an all-wheel drive option for years, and all the major automakers have electric SUVs in the works. Electric cars already have superior traction due to their low center of gravity, so many of them don't even need all-wheel drive. As for cold-weather performance, it is true that if you turn the heat on full blast, your range will decrease. To avoid that problem, you can crank up the heat on your heated seats instead.
Why don't more people drive electric cars?
Old habits are slow to change, but I think people would be surprised to discover that electric cars are really cheap when looking at their life cycle cost. The sticker price may be higher, but you make it all back plus more in decreased maintenance costs and in fuel savings down the road. Electric cars never need an oil change, a radiator repair or a brake job. They only have 20 moving parts instead of 2,000. Lower maintenance costs are a big problem for auto dealers, who make most of their money servicing cars, not selling them.
Many people are interested in using renewable energy but are worried about cost. Is high cost a myth? Are costs coming down?
Prices are plummeting. Here are a few examples. The installed cost of residential solar panels has fallen below $3 per watt. The price of a new 2017 Nissan Leaf electric car is down to $13,000 after incentives. And a Tesla Powerwall storage battery, which takes the place of a generator during a power outage, can be had for just $1,500. The cost of green technology is coming down across the board, and we haven't seen the bottom yet.
Where do you see the Upper Valley in 10, 20, 50 years in terms of renewable energy?
The Upper Valley is already way ahead of the rest of the country in terms of early adoption. In 50 years, I think we'll all be driving electric cars and trucks, riding electric buses and bicycles, flying on electric airplanes and living in "net zero" solar houses; and our carbon footprint will be zero.
What is your guilty pleasure when it comes to energy usage?
I still have a fossil fuel-powered car. I love driving a stick shift and, unfortunately, electric cars are all automatics. So I'm hanging on to my Volkswagen Jetta diesel, at least for now. It has a six-speed manual transmission; it gets over 50 mpg and goes up to 700 miles between fill-ups. The best part is that I can experiment with so-called "hypermiling" techniques to get even better gas mileage. If you're not yet ready to make the move to an electric car, I highly recommend a fuel-efficient diesel.