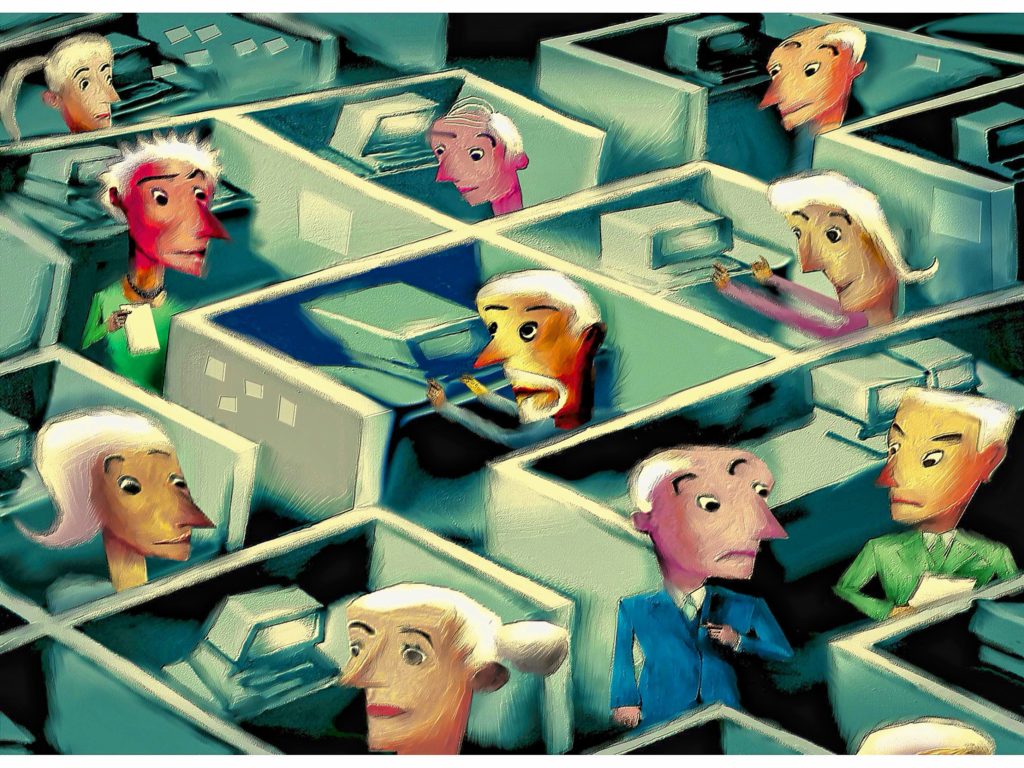 Is your business struggling to find employees to fill all the open positions? Are your college students and interns going back to school and leaving you short staffed? Are you ready to think creatively and outside the box to find employees? Are you willing to be a little flexible in scheduling? Can you break some work into short term projects? Then the solution may be hiring employees from a fast-growing group — whether you call them senior citizens, retirees, baby boomers, or 50-plus workers, it is a way to bring reliable expertise to your workplace.
A 2015 study prepared by Aon Hewitt for AARP confirmed that 50-plus workers are a critical component of a high-performing business. Other key findings included:
— The number of age 50-plus who are working or looking for work has grown significantly. Over 35 percent of the US labor force will be age 50-plus by 2022.
— The 50-plus segment continues to be the most engaged age cohort.
— Workers age 50-plus benefit employers with their experience, professionalism, work ethic, lower turnover, and knowledge.
— Workers age 50-plus do not cost significantly more than younger workers. Shifting trends in reward and benefit programs have created a more age-neutral distribution of labor costs.
— Workers age 50-plus want to have the psychological and social fulfillment that work plays as a role in their well-being.
Nonetheless, some managers tend to reject older job seekers because of the stereotype that they envision. They see them as resistant to new technologies, absent due to illness, poor at working with younger supervisors, more expensive to employ, and less creative and productive. Many of these assumptions are far from realistic.
Managers are missing out if they don't consider 50-plus applicants. Many of them have had to adjust to many of life's circumstances and the ups and downs in the economy. They have struggled with buying a house, paying day care expenses, or putting kids through college. They have learned ways to adapt that their younger co-workers are still developing. The reality is that younger workers have just as many problems as older workers. They're just different problems.
Hiring 50-plus candidates makes good business sense. In many cases, they are highly skilled in specialized fields, and there may be a shortage of workers in certain areas of expertise. Also, specifically consider retirees from your company for part-time or temporary projects. They possess invaluable institutional knowledge that all too often walks out the door when employees leave their job. (Does your company have a policy regarding retiree employment?) An HR professional recently relayed her experience in recalling some retirees to work on a special project. When she called one, the retiree said that flexible schedule would be the deciding factor in taking the job. The HR professional agreed to the terms — and the project was finished in record time! Sometimes your next employee is one you already have or used to have.
Managers need to be careful and make sure that the 50-plus worker is familiar with the job description, qualifications, and physical requirements. Additionally, to address the issue of age discrimination (both for older and for younger employees), make it clear that experience, requirements and responsibilities are at the core of the position.
Here are some things to consider when hiring workers over 50-plus:
— It is a growing demographic that controls the most financial resources. Many of your customers are also over 50. Putting the 50-plus workers out front shows customers you care and helps to attract others away from the competition.
— They are reliable and take their jobs seriously, so there is lower turnover and lower cost to train a new person.
— They know no job, co-worker, boss, or customer is perfect and they have learned to deal with it. While they probably have experienced office drama, they aren't interested in that.
— If they are on Medicare and turn down your health insurance coverage, they are cheaper to hire.
— They typically don't need close supervision. Once trained, they can work independently and are self-motivated.
— They understand that manners and courtesy are central to outstanding customer service. They value a smile and a handshake and keeping their word.
— They believe strongly in community service and volunteerism and likely have a long history of giving back. They want to make the world a better place.
— They have strong problem-solving, organizational, listening and writing skills — and they often have developed strong computer skills over the years. They have experience in getting things done in different ways and, as a result, they won't panic when the internet goes down.
— Skills are learned throughout our lives, and effective multi-tasking comes with experience.
Baby boomers are retiring at a faster clip than ever before. They have reached the age where they want to still be active. Often, they just don't want the commitment of working full time. Employers need to consider job sharing, phased retirement (reducing hours over a period of time), temporary, contract, and per diem work.
Where do you find 50-plus workers? Try contacting local senior centers and asking them to post on the webpage or bulletin board. Sources to use online include http://www.retirementjobs.com and AARP's website http://www.jobs.aarp.com. Another place to look for information is the US State Department website https://www.state.gov/m/fsi/tc/79977.htm for list of senior resources.
If you are a 50-plus worker looking for the next opportunity, dust off and refresh your resume. Emphasize your skills and give tangible examples. You don't need to list every job from the last 35 years. Start networking and meeting folks for coffee who can make a referral to someone who is hiring. If you get an interview, be sure to nail it by being prepared. Research the company and sell yourself. You need to demonstrate that you have the energy, knowledge, and excitement to succeed with the company. They need to know that you will fit into the culture of the organization. (And practice ahead of the interview!) Get a LinkedIn page, become familiar with the newest devices, and demonstrate to employers that you are tech-savvy. If necessary, take some classes online (some free or low cost through your local library) or at local community colleges. Be positive, keep networking, focus on your skills and competencies, and be part of the solution!
And for employers, it may be the time to rethink your recruitment and hiring strategy. As individuals reach age 50-plus, they either can't or don't want to stop working. Hiring, retaining or being flexible with them will strengthen the diversity in your organization and provide you with loyal, diligent employees.
50-plus workers are a growing pool of untapped resources, and they may be your solution to finding the right employee with the right skills at the right time.
James T. Burger has a background in the creative economy, corporate sector, and academia as an HR generalist, employee communications manager, and HR communications adviser. His website is http://www.jamestburger.com.
Beverly Widger is the senior vice president of human resources at Mascoma Savings Bank. She holds the Senior Certified Professional designation from the Society for Human Resource Management and the Senior Professional in Human Resources certification. She is the former president of the River Valley Human Resource Association, former director of the SHRM Vermont State Council, and is co-chairwoman of the Upper Valley Business and Education Partnership.