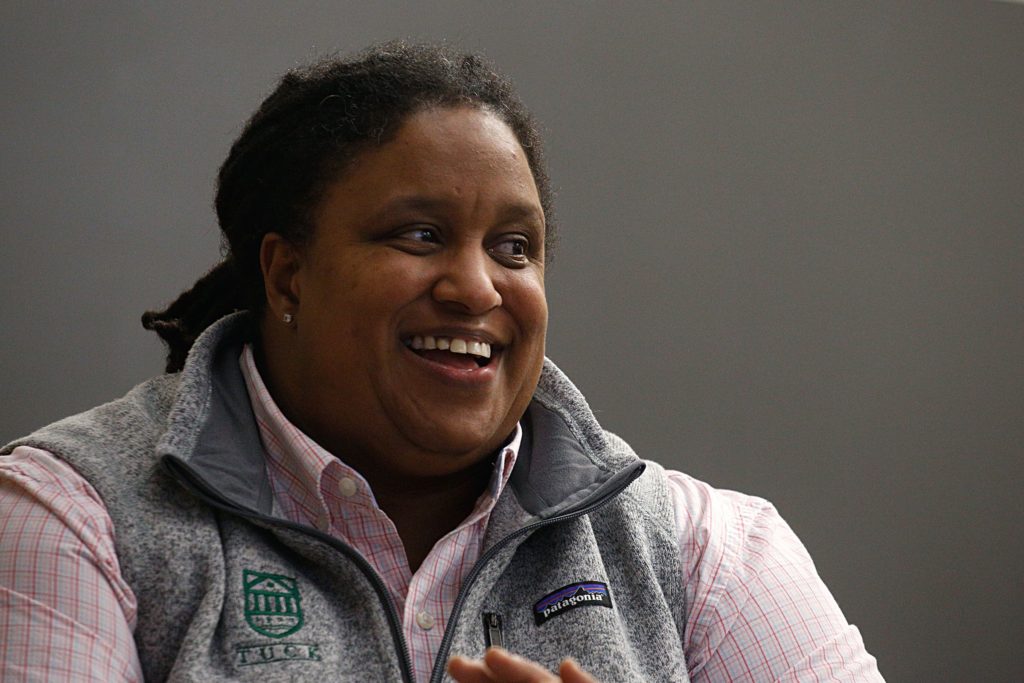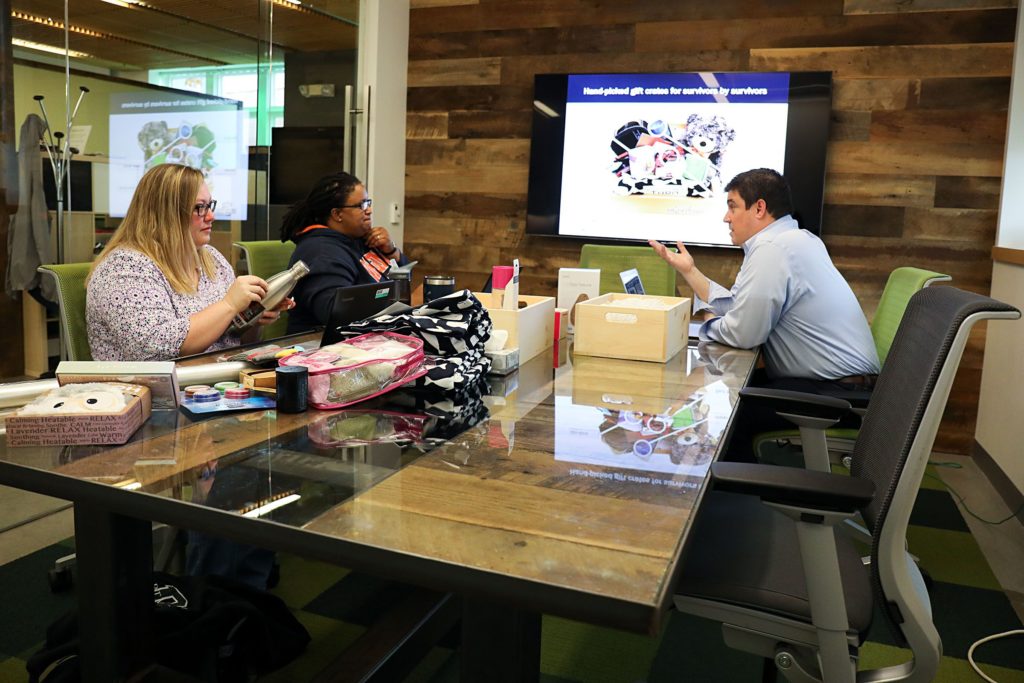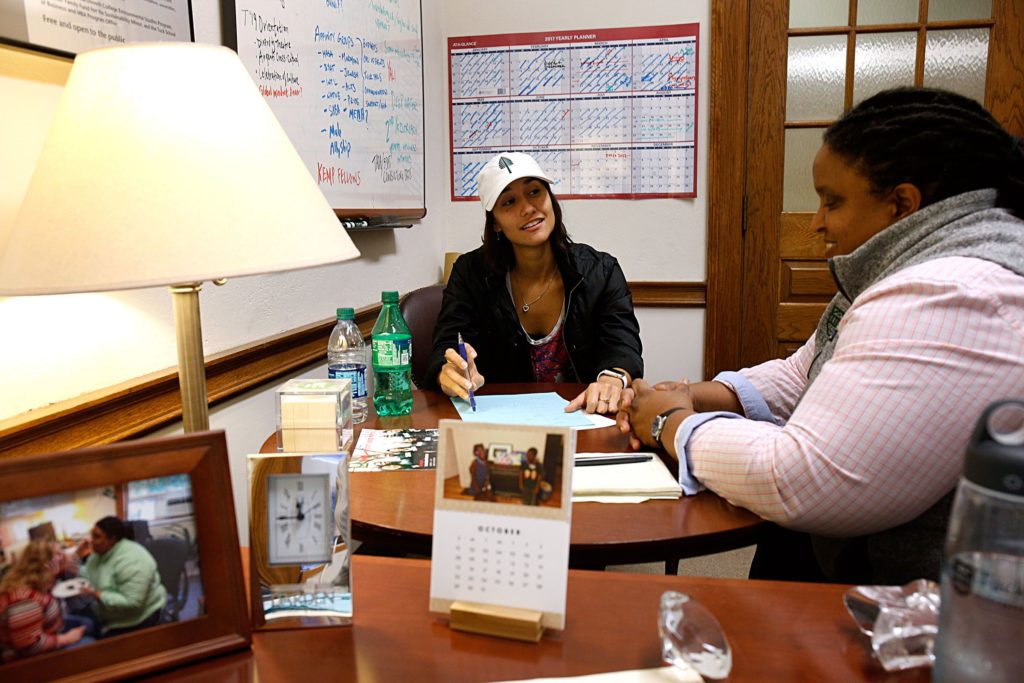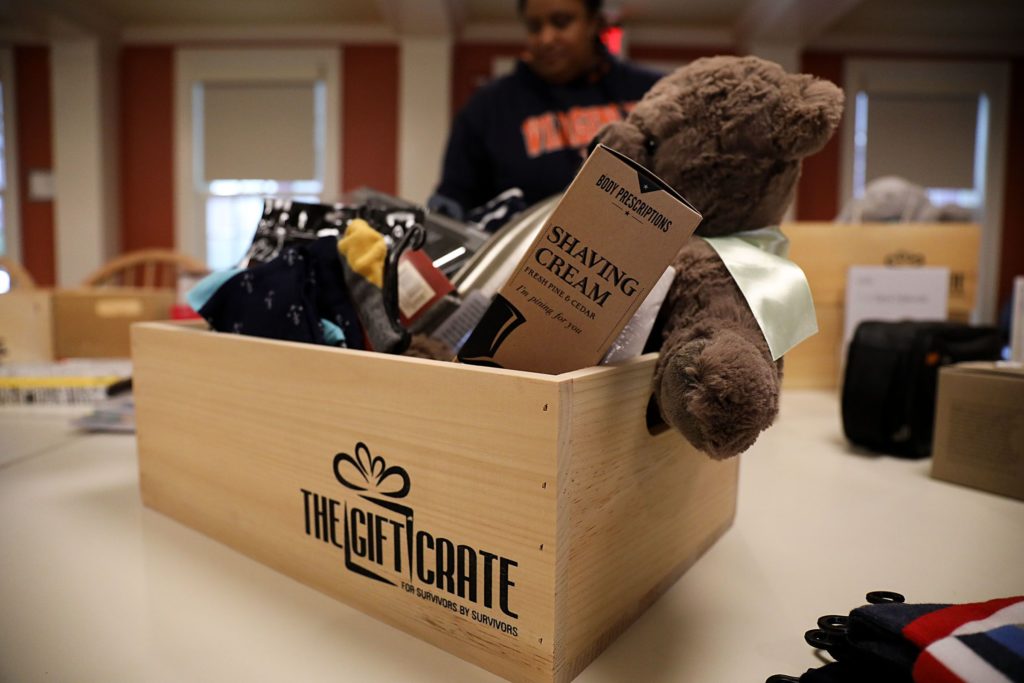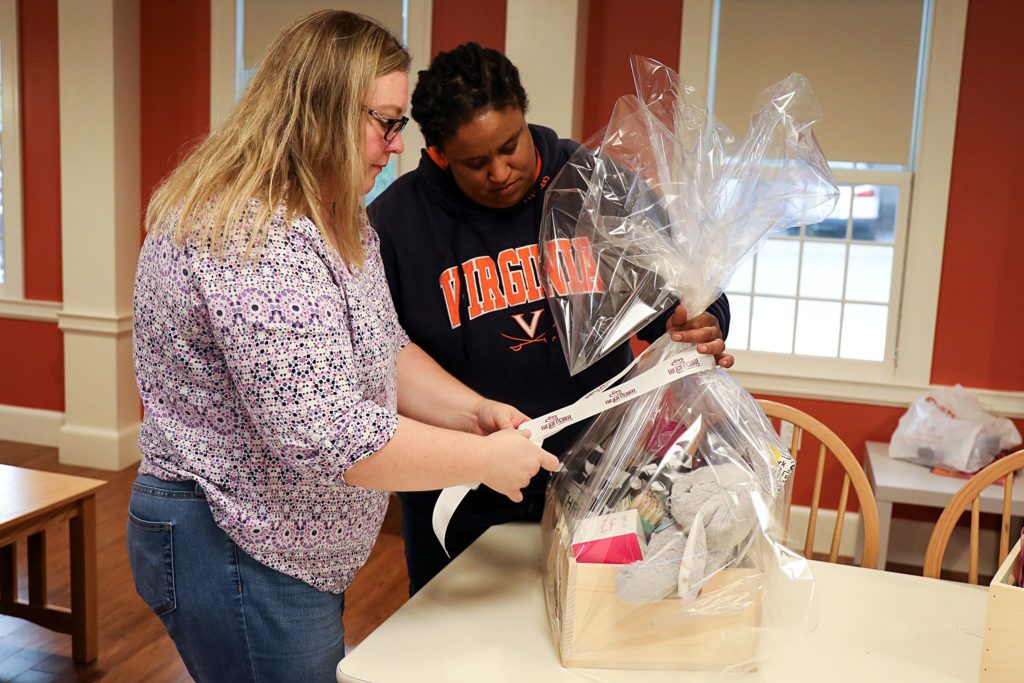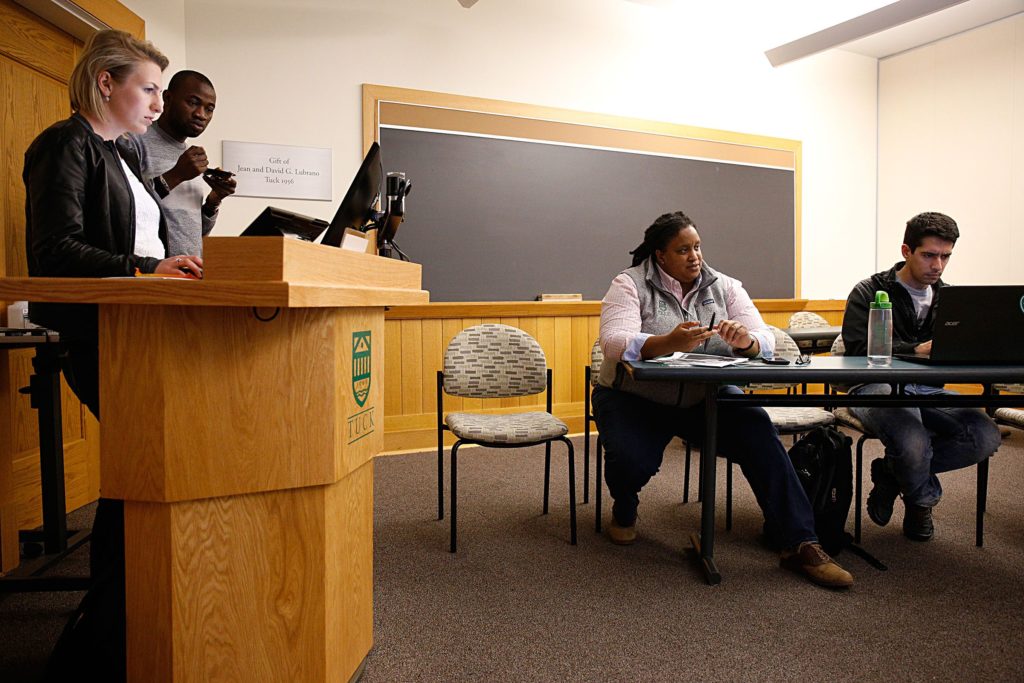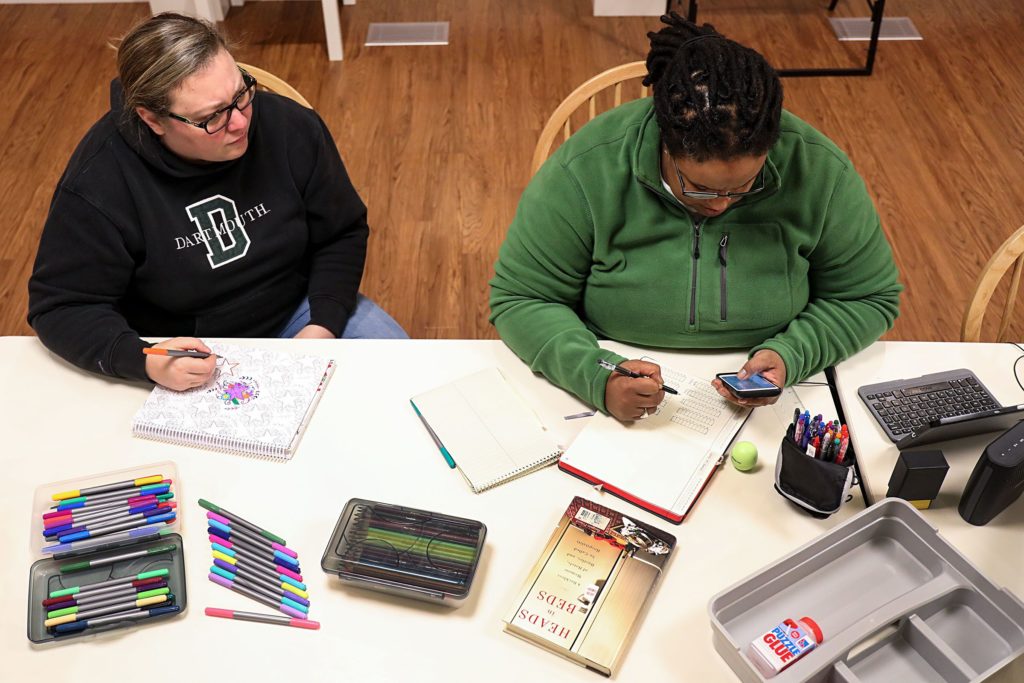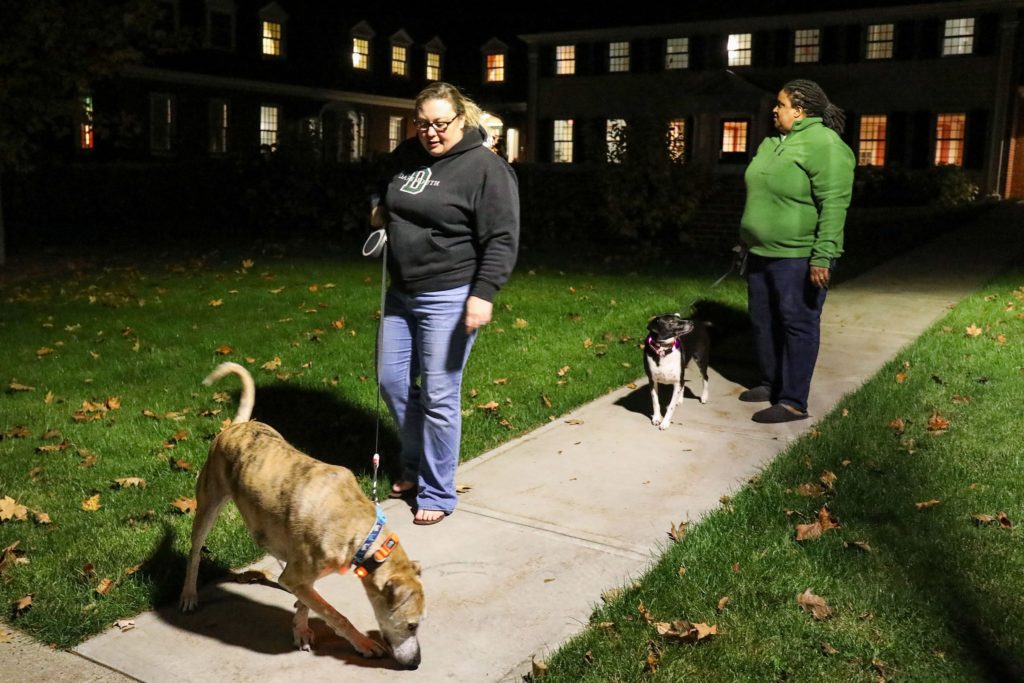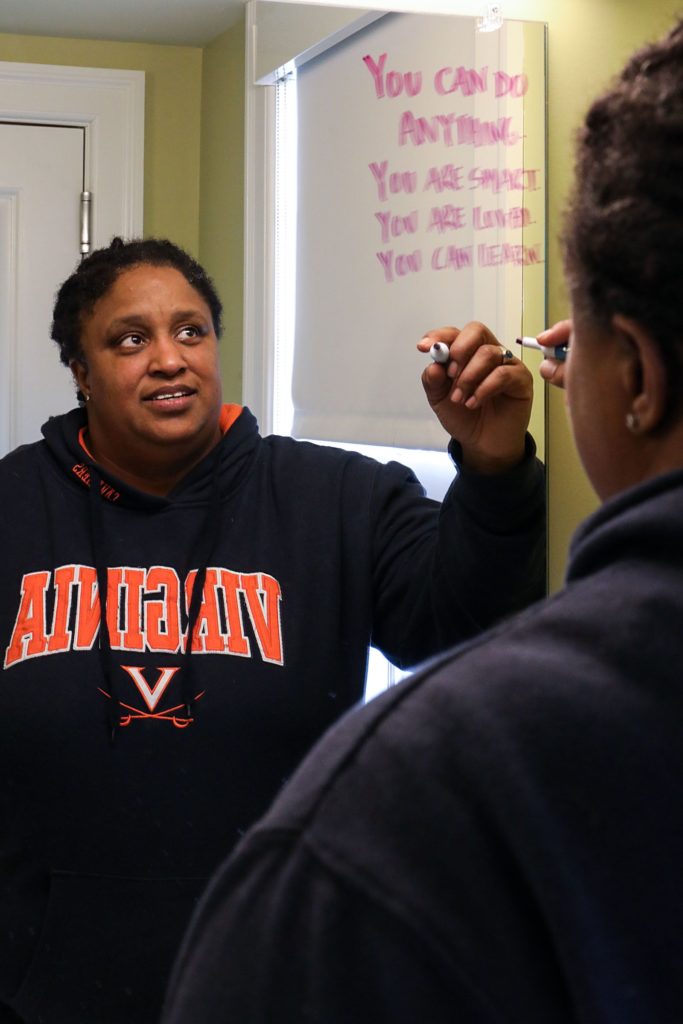 On a U.S. Army base in Germany in 1982, trained by her father and wielding a jar of colorful glass globes, a 10-year-old self-proclaimed black belt ninja of marbles emerged and beat the boys who'd spurned her, winning every marble in the ring. The next day, she sold the marbles back to the boys at a premium and, in so doing, revealed — like Superman's Clark Kent or Wonder Woman's Diana Prince — an alter ego: Dia Draper, businesswoman.
Today, wielding that same business savvy and a potent combination of charm and merited perspective, Draper is a force for good in the business world. She is director of strategic initiatives, diversity and inclusion of the MBA program at the Tuck School of Business at Dartmouth College and founder of two companies: Draper & Co., a performance coaching company, and Gift Crate, which prepares personalized comfort packages for cancer survivors and which recently won first prize in "The Pitch," Dartmouth's entrepreneurial competition.
In all of these capacities, Draper considers herself "in the business of people." And in the business of people, she's boss. Individuals or institutions content with an unexamined, uninspired trajectory had best give Draper a wide berth. Employing candor, positivity and humor, she calls students, clients and colleagues to the carpet on illusions and excuses — and they love her for it.
"She has an uncanny ability to look at something and see the big picture," said Sally Jaeger, assistant dean and director of Tuck's MBA program. "Every time we're in a conversation that could be a difficult one, with a student or staff member, I just listen to Dia because she asks incredibly insightful questions."
* * *
Upon landing at Chicago's O'Hare International Airport on Sept. 11, 2001, and learning planes in Pennsylvania, Washington and New York City had not reached their destinations, Draper — then part of an elite tax service consulting group at PwC — asked herself an insightful question: "If my plane had fallen out of the sky, could I've said I'm doing what I want?"
As it would be for many on any given day, Draper's answer to that question was "no." But, unlike many, Draper did something about it. And during a recent interview in her exceptionally tidy office in Tuck Hall, Draper, now 44 and living in Lyme, said without reservation, "Nine days out of 10, I'm doing exactly what I want to be doing. I'm living an incredible life."
Indeed, the sum and range of all that's befallen Draper and all that she's done since 9/11 is incredible. Most impressive is her ability to embrace change and extract meaning from her experiences, not the least of which are surviving late-stage colon cancer, circumnavigating the world, divorcing a man and marrying a woman, advising the CIA, and embarrassing herself at the home of Desmond Tutu.
* * *
"She doesn't forget the experiences that made her the person she is today. Her life experiences translate well into connecting with other people," said Kalina Newmark, of Ann Arbor, Mich.
Newmark, originally of Tuktoyaktuk Island in Canada's Northwest Territories and part of the Sahtu Dene First Nation, met Draper in 2013, when she was the only Native American student in Tuck's summer Business Bridge Program. She said she is grateful for Draper's role and skill in supporting underrepresented students at Tuck.
"She helped me by being open and challenging me through my own lens. Being a minority in business, it's important to see people like us succeed in it," Newmark said. "She's a testament to hard work and hustle."
Shefali Bhardwaj, of San Francisco, engaged Draper as a coach last year when she found herself rejected from her choice business schools and facing the decision to reapply or accept an offer from another institution. She recalls their first conversation vividly.
"I remember Dia telling me to make this difficult decision 'from a position of power, not a position of fear.' This has resonated with me ever since," she said in an email.
Thanks to Draper's energy and humor, Bhardwaj said, she felt comfortable sharing with Draper her fears and anxieties so that Draper could coach her through them. "She helped me present the best version of myself to the admissions committee," Bhardwaj said.
It worked: Bhardwaj will attend Columbia Business School this fall.
Rare is the day that Draper doesn't find herself advising Tuck students like Newmark. Previously a coach for big organizations — including the Central Intelligence Agency, for which she created a program to engage more youth of color — Draper coaches individuals outside of Tuck through Draper & Co., a performance coaching company she founded in 2004.
"It's about holding people accountable," Draper said of coaching." 'This is what you said you wanted, and this is what you need to do to get it.' "
Sometimes, she explained, it's a matter of helping people see their blind spots. She leaned in as if sharing a secret. "You know, we've all got that friend who just keeps picking the wrong type of dude but can't see it. … Sometimes people just need a kick in the pants or a tactical suggestion."
With confidence and humor, Draper delivers both.
* * *
She credits her parents for both traits, as well as her sense of curiosity. Along with her two siblings, Draper lived abroad as an "Army brat" through elementary school. "My parents would go anywhere, try any food, laugh with anybody. We grew up with an excitement about what was around the next corner," she said.
As a result, Draper explained, she doesn't fear change the way many do; in fact, it excites her. And though it comes as no surprise, she shared, "I'm super extroverted. I know no stranger."
Adding to her confidence in confronting change is a mantra given to her by her mother, whose reiterations — including in writing on the bathroom mirror — often were cause for eye-rolling among the children. Eventually, like a mantra should, it was internalized, poised with potential like a marble in Draper's jar: "You can do anything. You're smart, you're loved, and you can learn."
A first-generation college student, Draper leaned on the mantra as she began her undergrad studies at the University of Virginia's prestigious McIntire School of Commerce. The hard-earned opportunity was nearly cut short. During the second semester of her second year, Draper was called home by her parents and told they did not have the money for her tuition.
With a handwritten letter from her mother in her pocket, Draper returned to campus and walked into the financial aid director's office. Draper still remembers him: an Asian man, about the age she is now. He read the letter, in which her mother explained they would have the money by May and that they'd appreciate any consideration he could give their daughter. He asked Draper about her studies and herself.
"It was one of those moments when someone really has power over you," Draper said, her eyes tearing. "He said, 'OK, we'll see you in May.' He was just so gracious. I got to keep my meal plan and to keep trucking on my studies."
Draper's parents kept their promise.
With the experience, Draper added marbles of wisdom to her jar: "There will be times in life when people come to you because they need something and there may be some policy, some rule, some line that says you can't. But, when you can, break those rules, dismiss those policies, and cross those lines. Be gracious, because people matter."
And, she added, "when you need something, ask for it. Nine times out of 10, you're going to get it."
In the three years that followed, Draper co-founded the Mosaic House, UVA's first multicultural dorm, rose through the ranks to become head residential adviser, studied leadership with the National Outdoor Leadership School in Kenya, and earned an MBA from UVA's Darden School of Business and an esteemed position with PwC, also known as PricewaterhouseCoopers. No question: She was smart. She was loved. She could learn.
* * *
In 2001, when her plane didn't fall out of the sky, Draper admitted to herself that though the travel and title were sexy, creating and selling corporate tax products wasn't her "jam."
"I didn't care if we saved a Fortune 500 company another $10 million in tax credits," she said. "What I really loved was my team."
Draper seized an opportunity to return to Darden as the associate director of MBA admissions and diversity recruiting. Happy to be back in Charlottesville, Va., Draper bought a home and eventually married her high school sweetheart.
But, in 2006, nearly 365 days after they'd married, Draper and her husband divorced.
"I'd never lost anyone," she remembered. "I was just enraged, wondering how people could be pumping gas and buying groceries when my heart was broken. But I realized these people didn't know what was going on with me," Draper said.
From this experience, she matured in empathy. "Be kinder than necessary; everyone's fighting some kind of battle," she said.
Plink. Another marble in the jar.
* * *
Seeking the familiar thrill of change, Draper sold her house and left UVA for a diversity recruiting position at Tuck — and eventually a position that afforded her international travel as she "spread the gospel of the MBA" — but not before embarking on the first of her two four-month "radical sabbaticals" with Semester at Sea, a shipboard study abroad program
Serving as assistant academic dean on a retrofitted cruise ship, Draper sailed around the world with hundreds of students and, as chance would have it, Desmond Tutu, the famous South African social rights activist and Nobel Peace Prize winner. It was during this trip that Draper, along with a handful of shipmates, had the privilege of dining with Tutu and his family at their private home in Cape Town, South Africa.
"I see these African chairs, and I'm like, 'Oh yeah, I'm cultured. I know what I'm doing.' So I sat on this chair and his wife comes by, and she's lovely, and she's like, 'You're welcome to sit wherever you want to. But, dear, why are you sitting on the coffee table?' " Draper laughed heartily as she recalled the moment.
"Dia's able to laugh at herself and the world around her. She has the most wonderful sense of humor," said Jaeger, the Tuck MBA assistant dean. "It's why there isn't a student here, minority or not, who doesn't feel comfortable talking to Dia. She often says, 'You can't argue with crazy,' and 'Well, it's not cancer.' "
More often than not, it's not cancer. But one weekend in Vegas, it was.
Symptoms landed Draper in the emergency room. Days later, in August 2011, she left Sin City with a diagnosis of stage 3 colon cancer and immediately began treatment at Dartmouth-Hitchcock Medical Center in Lebanon. That December, between her first and second rounds of chemotherapy, Draper underwent surgery, endured some complications and six months with a colostomy bag. "I don't even have words for how awful that … was," she said.
With support from her team at DHMC, family, friends and the Tuck community, Draper recovered, often referring to the popular adage, "A setback is a setup for a comeback."
* * *
Today, Draper's comeback is complete: She's healthy, she volunteers on the cancer floor at DHMC, and she's happily married to her wife, Jennifer Jones, with whom she founded Gift Crate in 2015, the same year she delivered a speech on "The Power of Perspective" at a TEDx program in Charlottesville.
Upon her return to Tuck, Draper transitioned out of admissions and into Jaeger's MBA program office team as associate director. On loan briefly to Dartmouth's Office of Pluralism and Leadership, where she served as interim dean and adviser to black students, Draper was promoted in 2015 to her current position as the MBA program's director of strategic initiatives. Here Draper supports and leads initiatives — such as recent training for students and staff on unconscious bias — to invite and nurture diversity on campus. Additionally, Draper serves as the de facto adviser to numerous minority affinity groups.
As for her future, Draper said, "I'm probably on the last hole of the front nine of my career. I don't see myself working for another organization after Tuck. I'd like to see Gift Crate do well and do good and then get out of the way. I'd like to continue to coach and speak and travel.
"An experience (like surviving cancer) shakes you out of the luxury of thinking, 'Oh, I'm going to retire at 60,' or whatever," she said. "I have the desire for those things, but I'm keenly aware that they might not happen for any reason, not just cancer."
Draper paused before playing one last marble. It's important, she said, "to harness anxiety and fear, which are natural, into action."
Rebecca Perkins Hanissian is a freelance writer from Lyme. She can be reached at perkins_RL@yahoo.com.