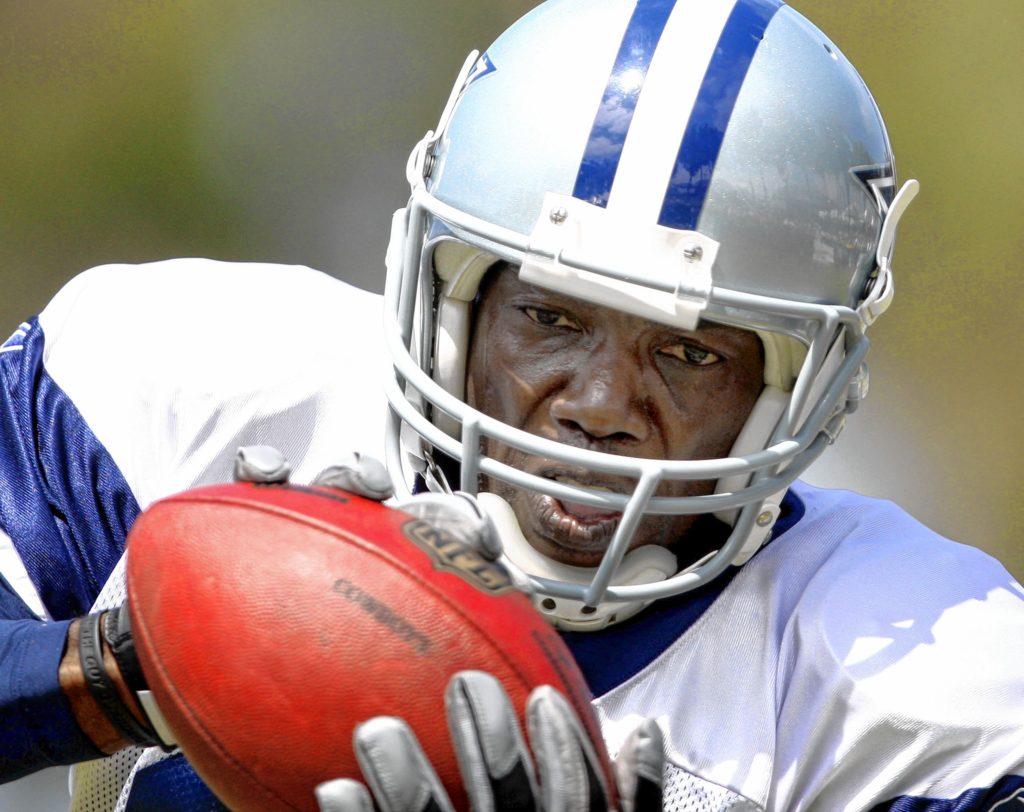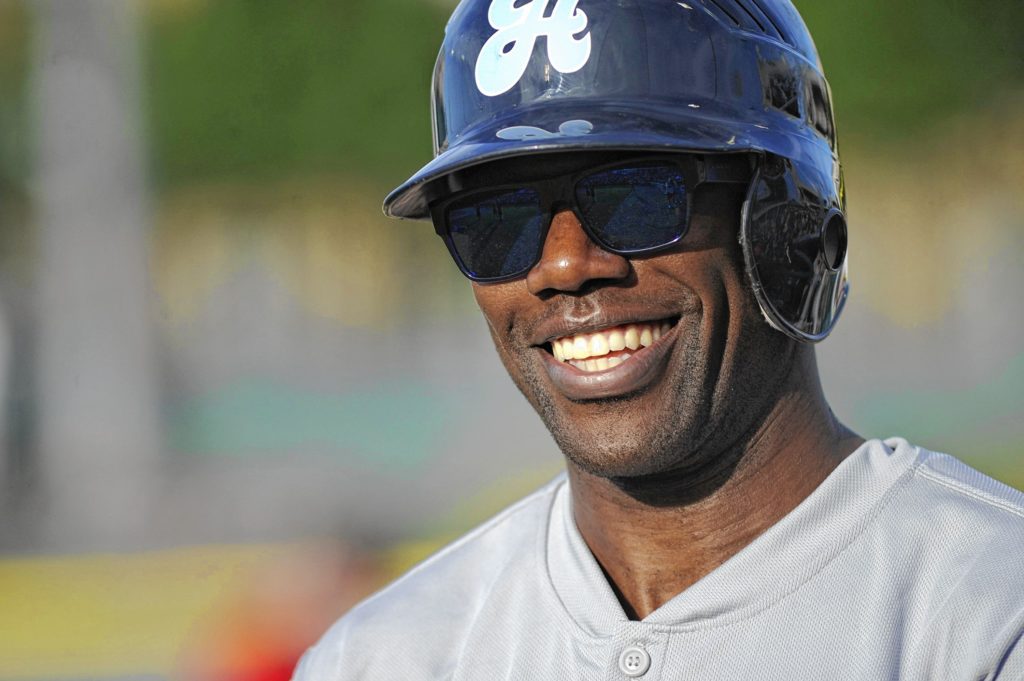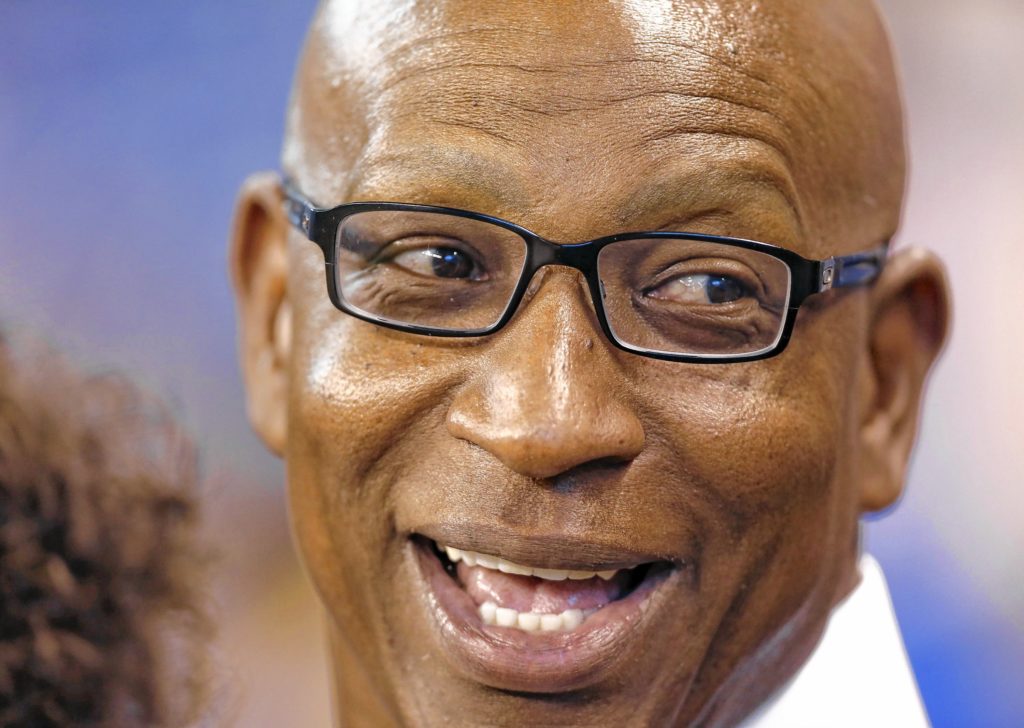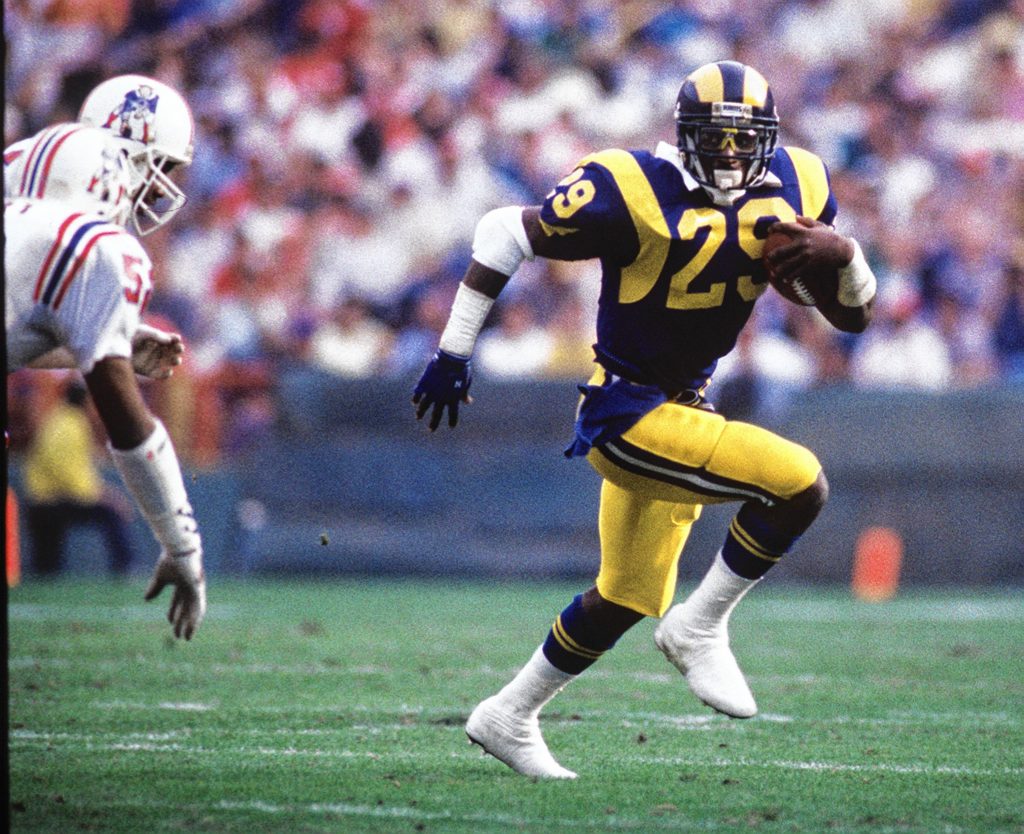 Terrell Owens originally was famous for his many National Football League records and over-the-top touchdown celebrations. But he's also famous for running through most of the $80 million he made during his 15-year career, thanks in part to bad investments and business deals.
"Having a lot of money, it's good, but at the same time you have to be smart with it," Owens said. "You have to really find the right people to help you manage that money going down the road."
Sports Illustrated once estimated that 78 percent of NFL players end up broke or under financial stress after they retire. In an interview with NerdWallet, Owens and his friend Eric Dickerson, the Hall of Fame running back most famous for his time with the Los Angeles Rams, talked about their experiences and what young athletes should know about building a solid financial future.
Some of the challenges players face are unique: Not many of us have to grapple with multimillion-dollar signing bonuses. But the destructive financial behaviors that many players demonstrate are also common outside professional sports. Here are some of the ways people sabotage their finances.
They Enable Instead of Help
If you have some money, you may have family or friends who ask for loans, handouts or "investments" in their business schemes. Imagine what happens when you have big money.
"Uncles ask for money, aunts, grandmothers, friends, all of the sudden they think it's a free-for-all," Dickerson said.
People demanding money often don't know, or care, what the players' other financial obligations are, they say. Players should learn to say no, both out of self-preservation and because unearned money breeds dependency, Dickerson said.
The takeaway: Make sure you can afford to help others before you do. Gifts or loans shouldn't come at the expense of your own obligations, including saving for retirement. Also, be wary of giving money to people who chronically overspend or who aren't taking steps to support themselves. You may want to help, but you could be making things worse.
They Trust the Wrong People
Some athletes get taken by fraudsters such as Robert Allen Stanford, who is serving a 110-year sentence for a $7 billion Ponzi scheme that snared several pro baseball players, or embezzlers like Brian Ourand, who admitted stealing from four athletes, including heavyweight boxer Mike Tyson. Others get fleeced by advisers who are incompetent or enrich themselves at the players' expense.
Too often, people turn over the keys of their financial lives to others and stop paying attention. Owens wishes he had learned about finances even though he was busy setting NFL records with the San Francisco 49ers, Dallas Cowboys and Philadelphia Eagles.
"That was one of the biggest mistakes that I did is trusting (advisers) to manage my financial portfolio without keeping a close eye on it," Owens said.
The takeaway: Learn about money and pick a good financial adviser. At a minimum, advisers should have a significant credential such as the certified financial planner, certified public accountant or certified financial analyst credential. They also need to promise to be a fiduciary, which means they put your interests ahead of their own, and they should pass a background check.
They Spend Too Much
Ask anyone who was unprepared for a big windfall — a lottery win, a lawsuit settlement, an inheritance — and they'll likely tell you the money disappeared faster than expected. Or just ask a typical U.S. worker, who may earn $1 million over a lifetime but fail to save enough for a comfortable retirement.
Athletes can be so dazzled by the money coming that they don't consider the day when it will stop, Dickerson said. Also, consider that what an NFL player is promised in a contract is often far more than he actually earns, Dickerson said, as careers may be shortened by injuries or getting cut from a team.
"Football is a sport that you can play really for three to four years if you're an average player. If you're a great player, you may have a 10- or 12-year career, but that's very rare," Dickerson said.
The takeaway: None of us is guaranteed a long career or ever-climbing paychecks. Living below our means during good times is the best way to survive when times are bad. Putting aside money for retirement and emergencies should be top priorities.