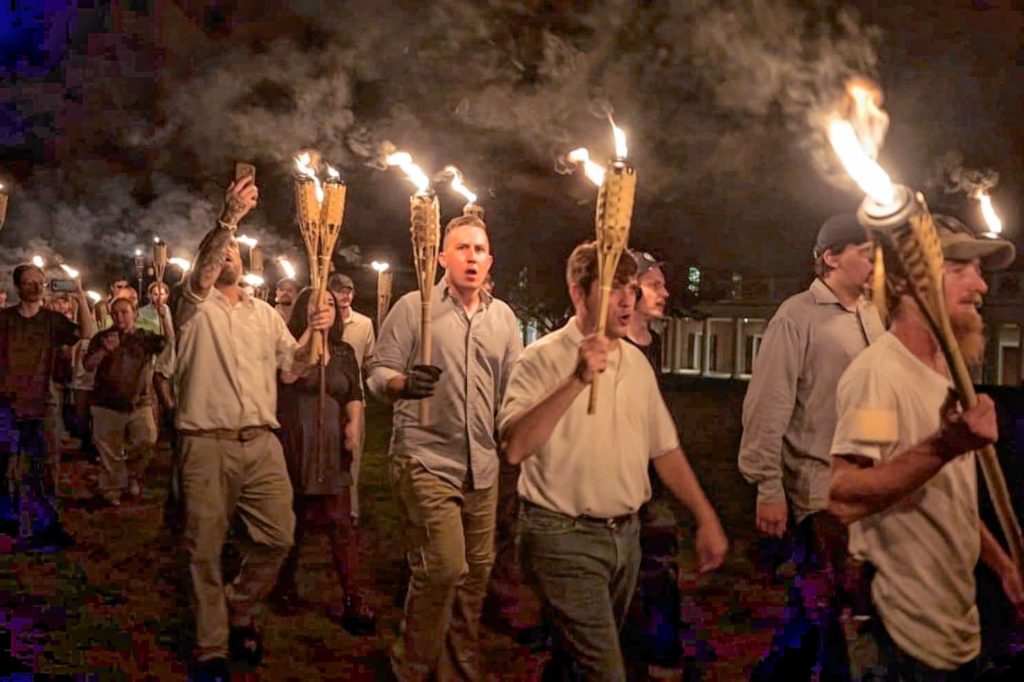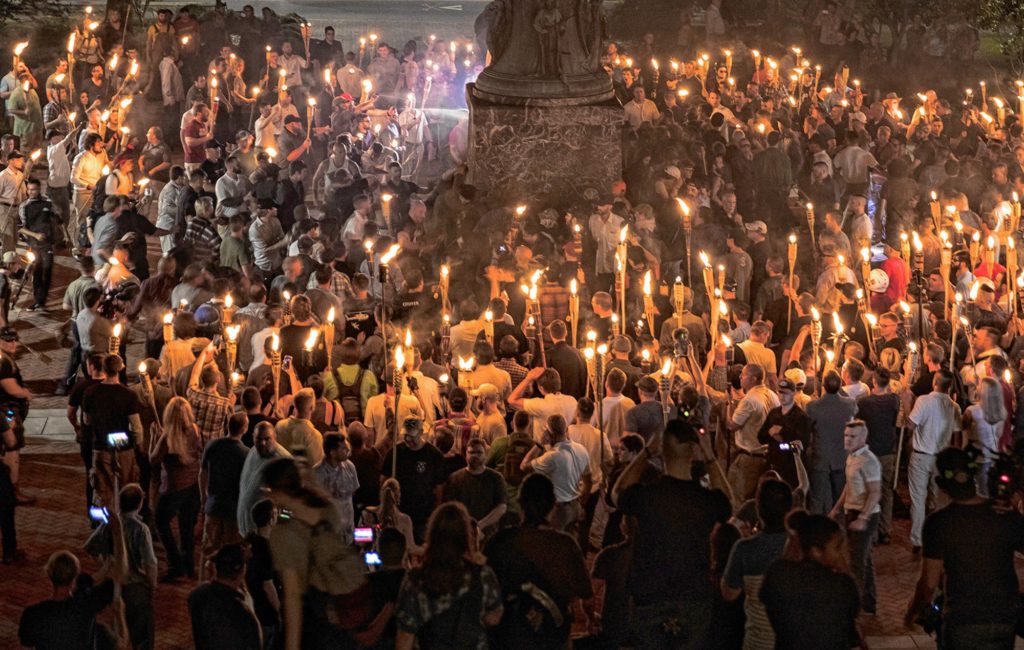 In the early days of this column, I responded to a reader about socializing at an office party with a "bigot" of a co-worker who subjected others to "talk of collecting Nazi memorabilia and pictures of her husband's swastika tattoo." Confident that such people belonged to a long-disgraced fringe group, I breezily advised the reader to remain polite and professional, and to prepare small talk as well as responses to potential offensive remarks.
Six years later, I'm feeling less sanguine. Assaults targeting people and property belonging to minority groups have increased, and a Tiki-torch-lit white supremacist rally in my home state has left a protester dead. Consequently, many companies — from web hosting to hospitality services — have swiftly and publicly severed professional ties with political figures and clients seen as promoting white supremacy and other forms of hate.
More to the point for this column, employers are increasingly severing ties with employees for discriminatory words and deeds, on and off the clock. Participants in the Charlottesville, Va., rally have been fired after being identified in photos. An Arizona man was canned after posting a "joke" on Facebook about driving into a crowd of protesters. And a male Google employee was let go after circulating a memo asserting that female engineers are inherently less competent than male ones.
But, some ask, what about free speech?
Except for a few state laws protecting certain forms of political speech, First Amendment restrictions don't apply to private-sector employers — or to hate speech. A worker shunned for racist views "cannot claim to be the victim of a hostile work environment because federal workplace law simply does not protect racists the way it protects other classes of employees," says employment lawyer Declan Leonard of the firm Berenzweig Leonard.
And both private- and public-sector employers risk liability if they employ someone "who openly touts racist and anti-Semitic views" or targets any other protected class "at work or outside of work," said lawyer Amy Epstein Gluck of FisherBroyles. If off-the-clock activities, words or affiliations indicate that a worker sees humans of another group as inferior, how can that worker be trusted not to act on those biases at work?
Those fired may argue that they are the ones being unfairly targeted; the former Google employee has filed a complaint with the National Labor Relations Board arguing that his rights were violated. But, the NLRB notes, its protection does not extend to "saying or doing something egregiously offensive." Or, as employment lawyer Tom Spiggle puts it: "Expressing retro views about ability based on sex is hardly a rallying cry … for better working conditions."
To revise my earlier remarks: You have a right — and in these times, a duty — to decry and dissociate yourself from bigotry. So might your employer.
Q: My husband changed careers a few years ago to a niche retail industry. Six months after starting in an entry-level position, he was recruited to manage a startup in another state. He disliked the upper management and, after a year, was recruited to manage at another facility for the same pay, with a great boss.
Another company has offered him a $35,000 raise to come work for it in another state. He has been in his current position only eight months. He has no idea what the new employer would be like, and it's located in a much more expensive area. Also, he is charmed by the large raise, but the job title would represent a demotion.
I work from home, but traveling to my employer's HQ from the new location would be costlier. I also spent a lot of time lining up schools and child care. If he stays put, he has a good chance of getting a raise without disrupting our family. Should he go for it? Stay and build his résumé?
A: In a recent column, I suggested that couples trade off moving for each other's jobs — "with due consideration for the follower's needs and sacrifices."
To be blunt, your needs are now due consideration. So far, your husband has had solid reasons for each job change. But this latest opportunity seems, at best, a lateral move.
The only known benefit, the raise, seems to be outweighed by unknowns and negatives: demotion, a higher cost of living and more disruption for his spouse and kids.
Even if job-hopping is expected in his industry, being in high demand means he can be picky about opportunities. And if his managers learn he's being courted by competitors, they might be inclined to make his side of the fence a little greener.
Ask Karla Miller about your work dramas and traumas by emailing wpmagazine@washpost.com.