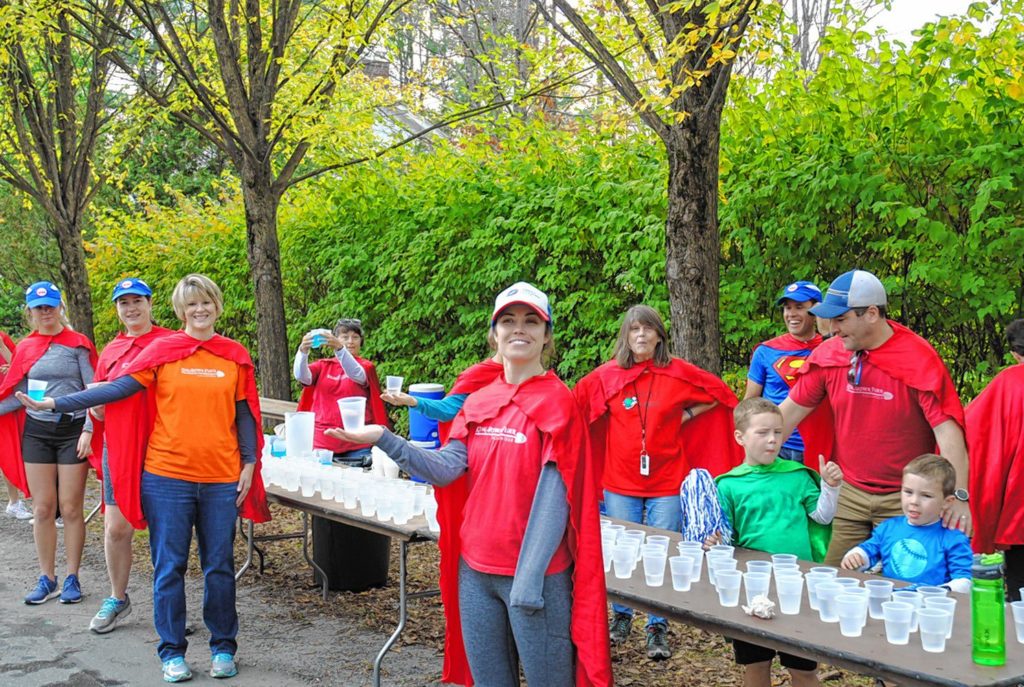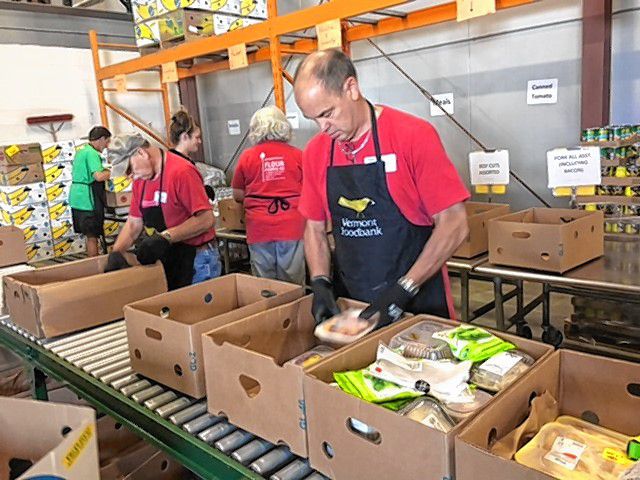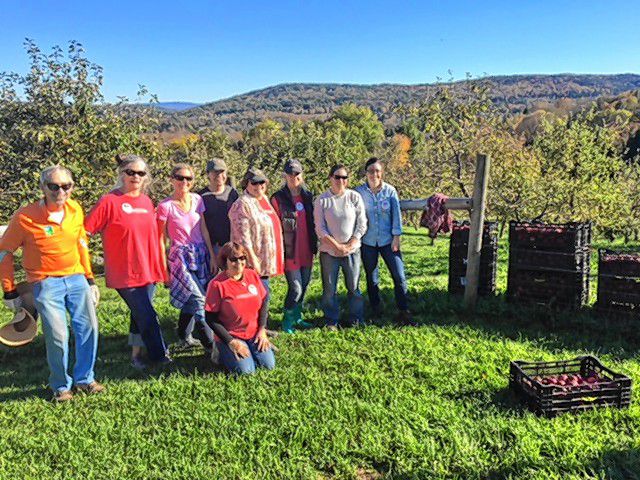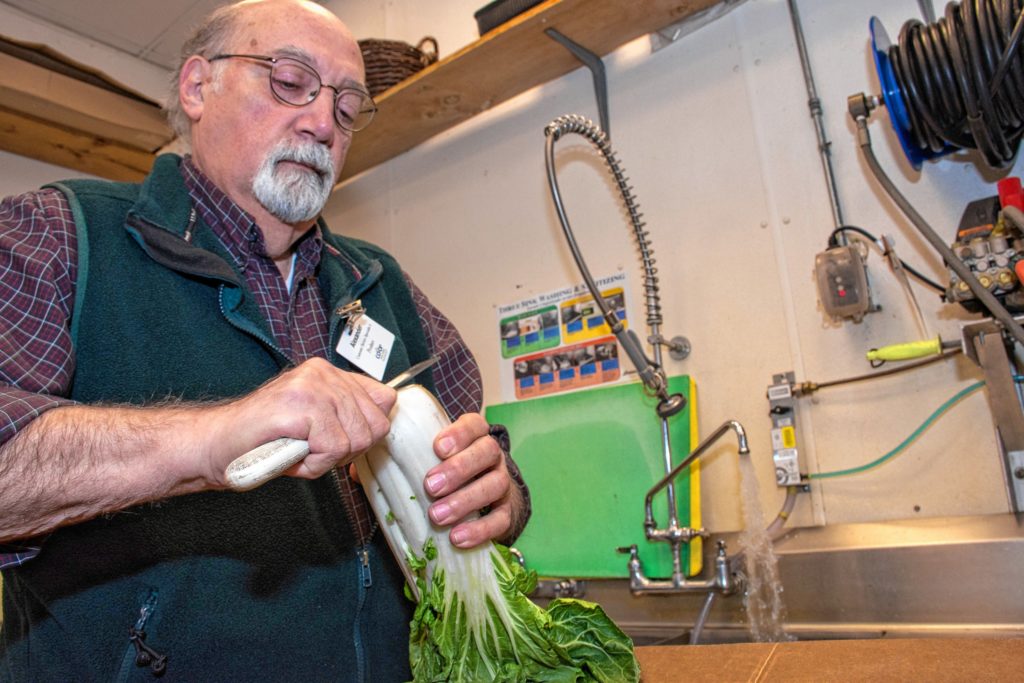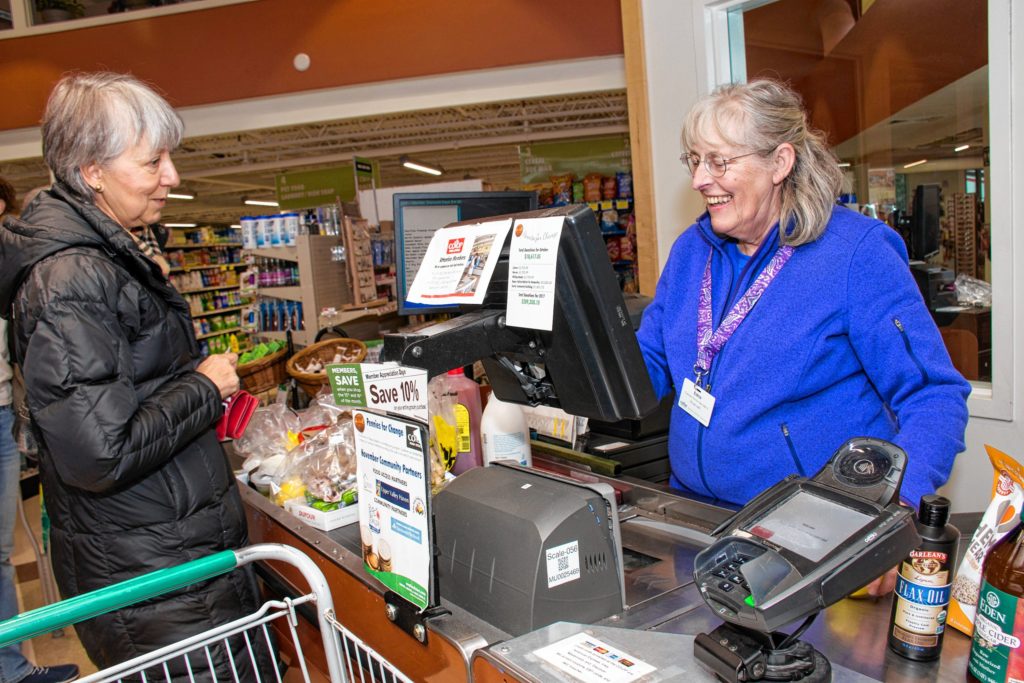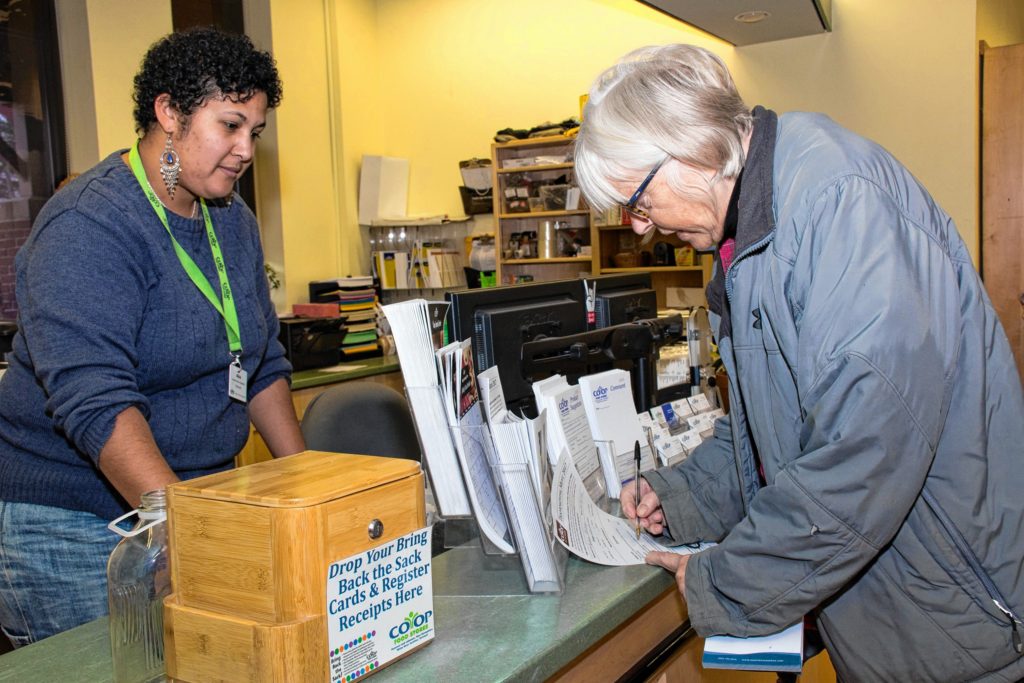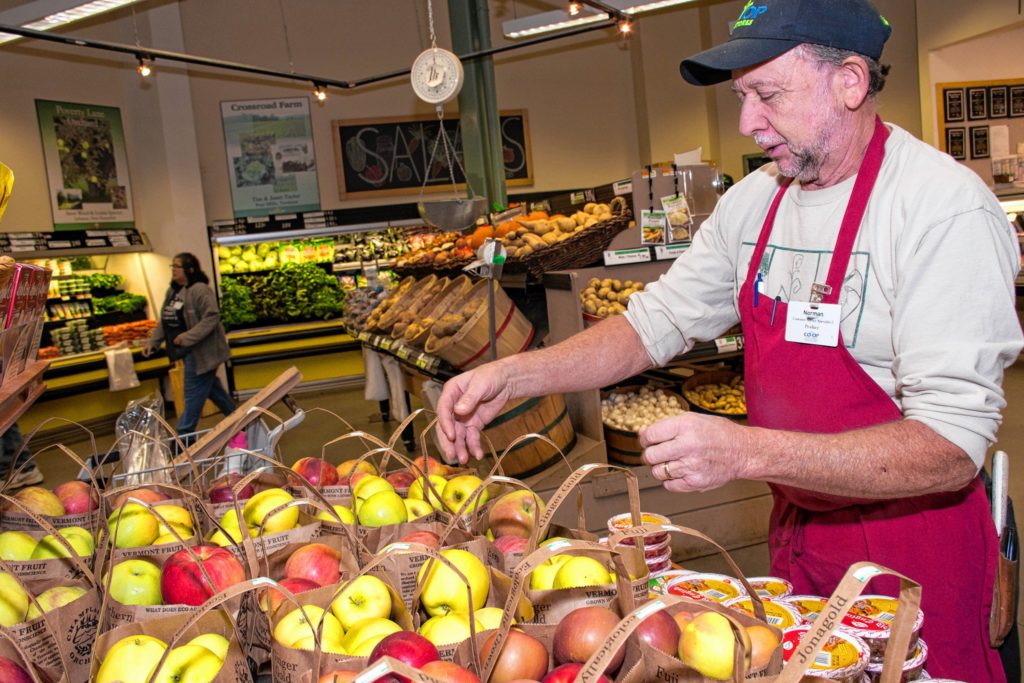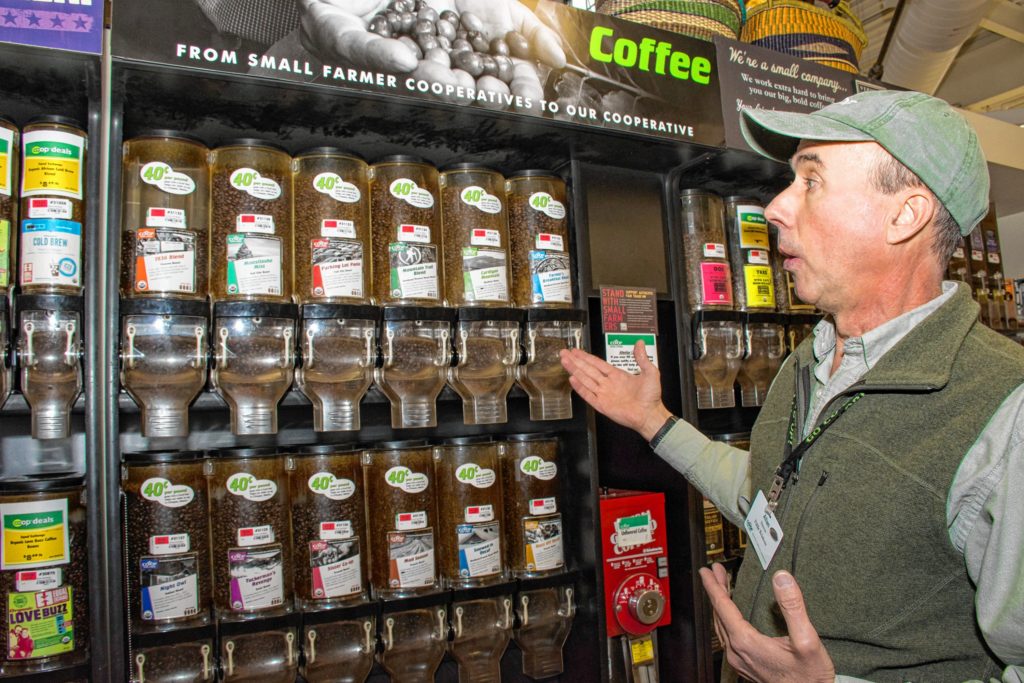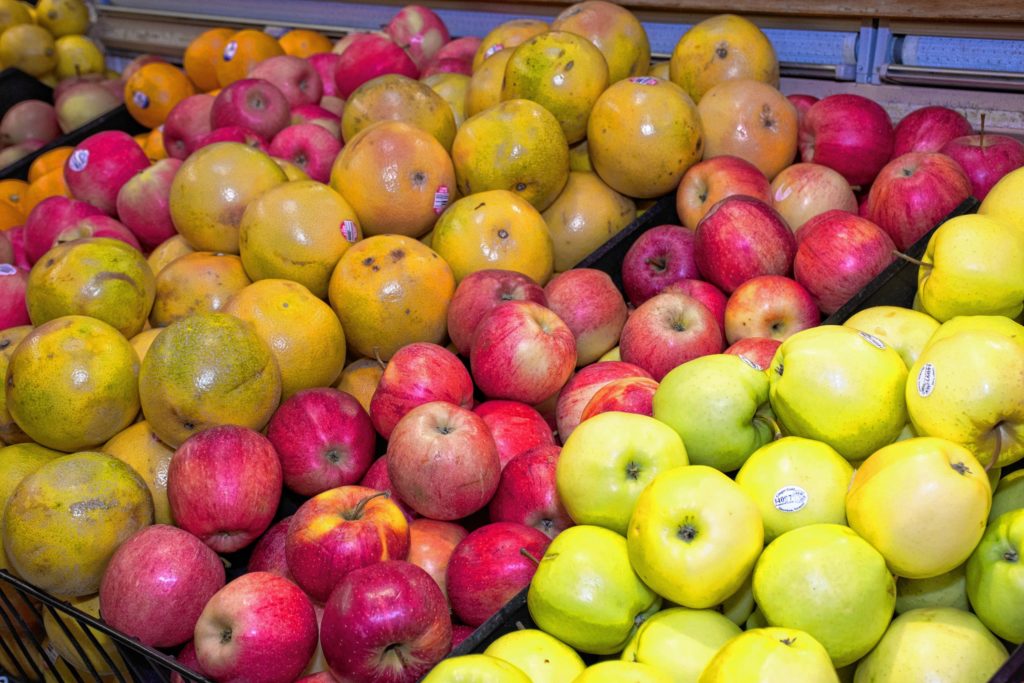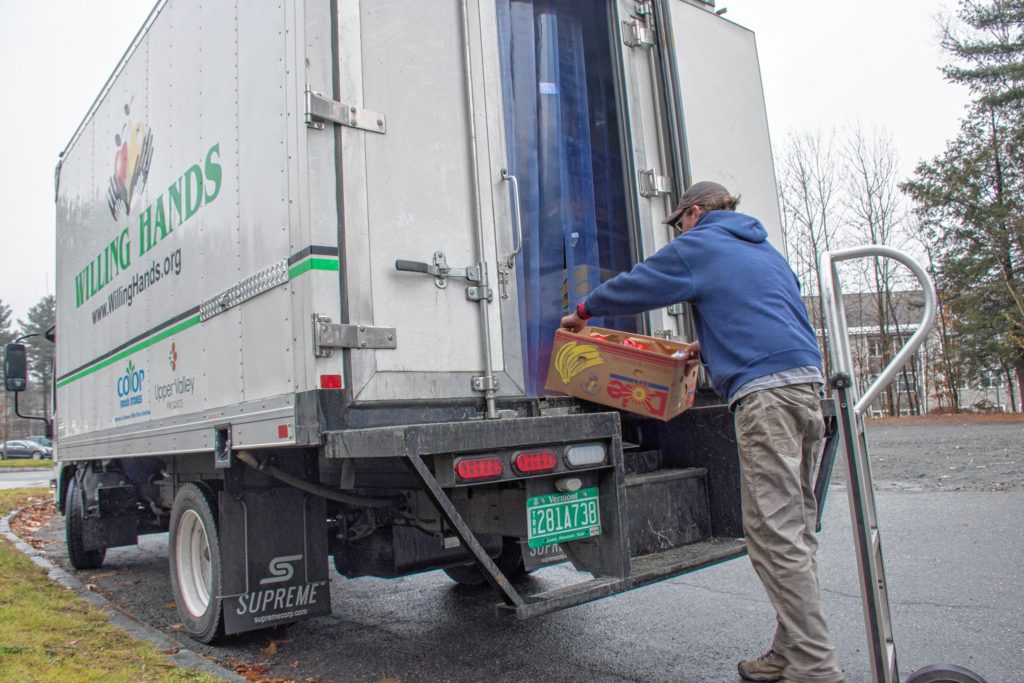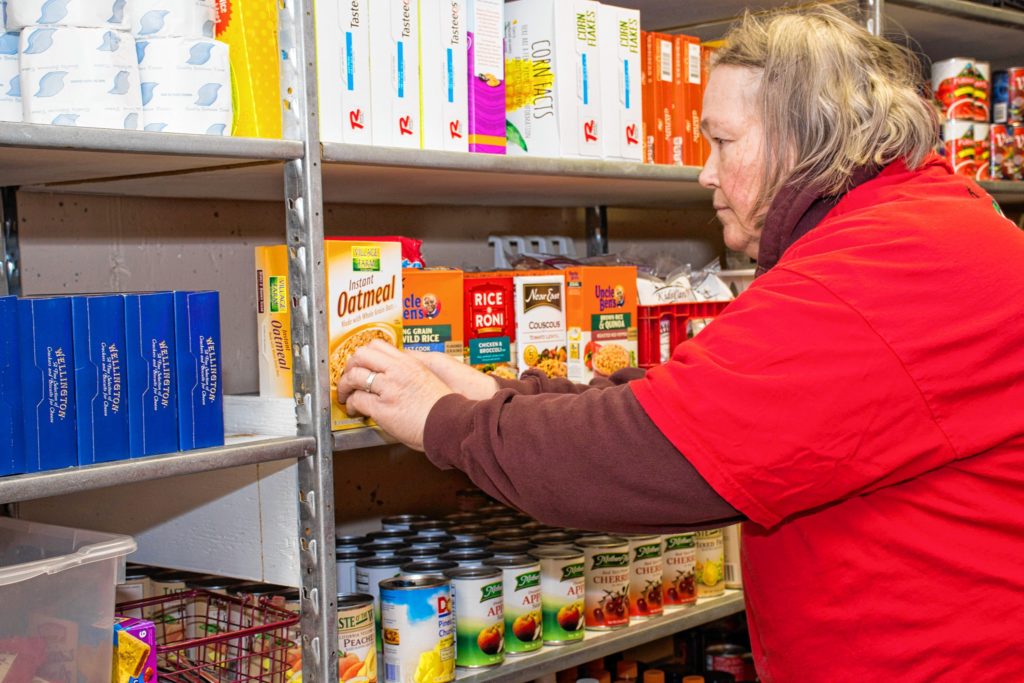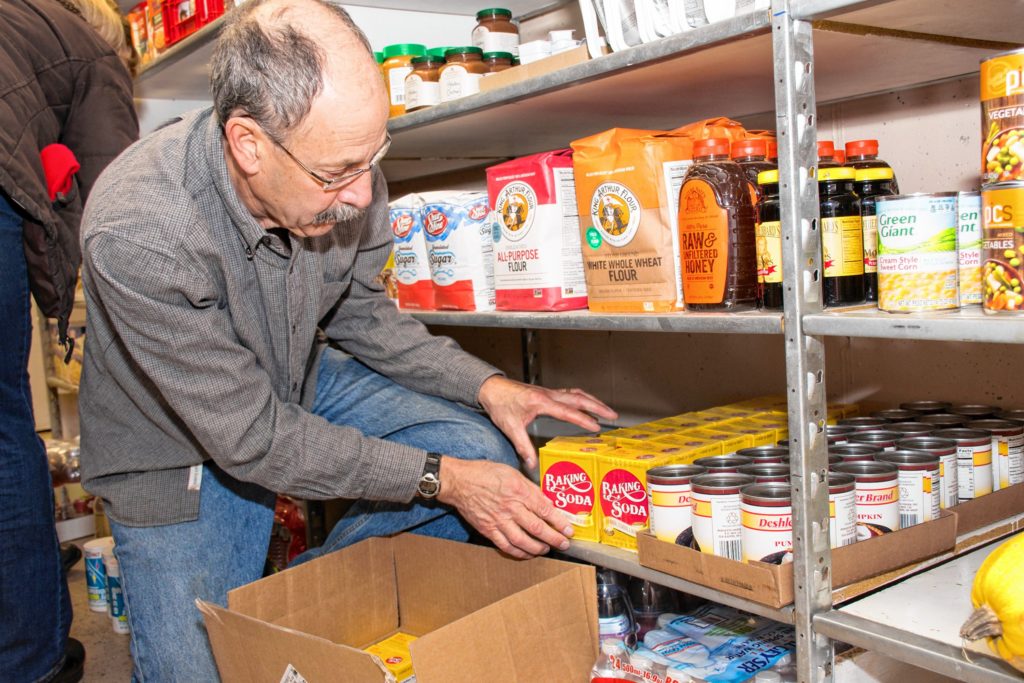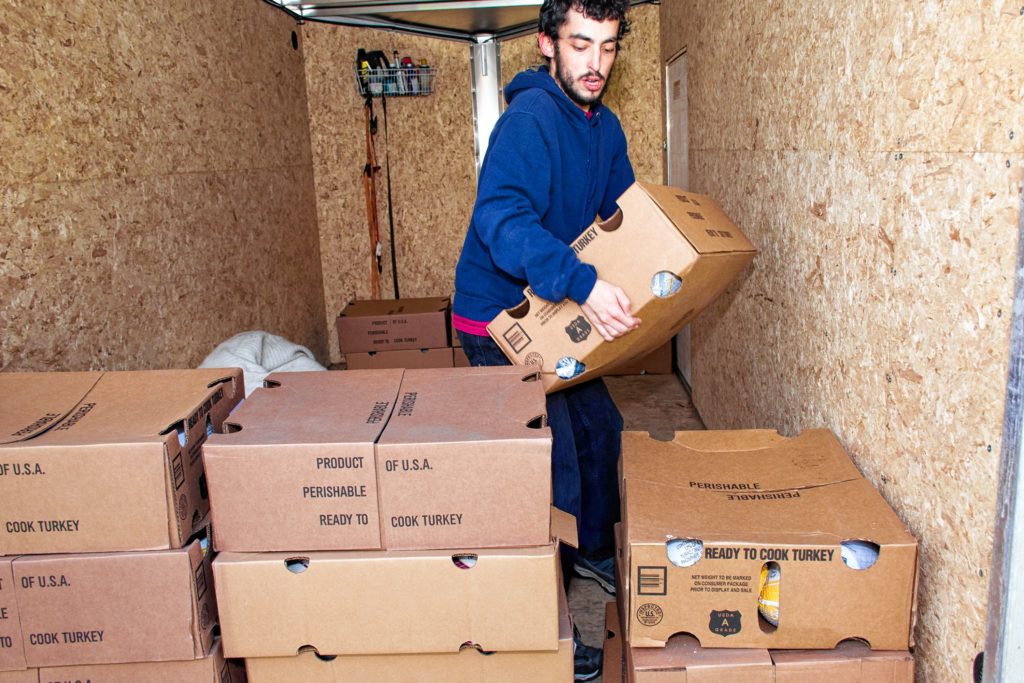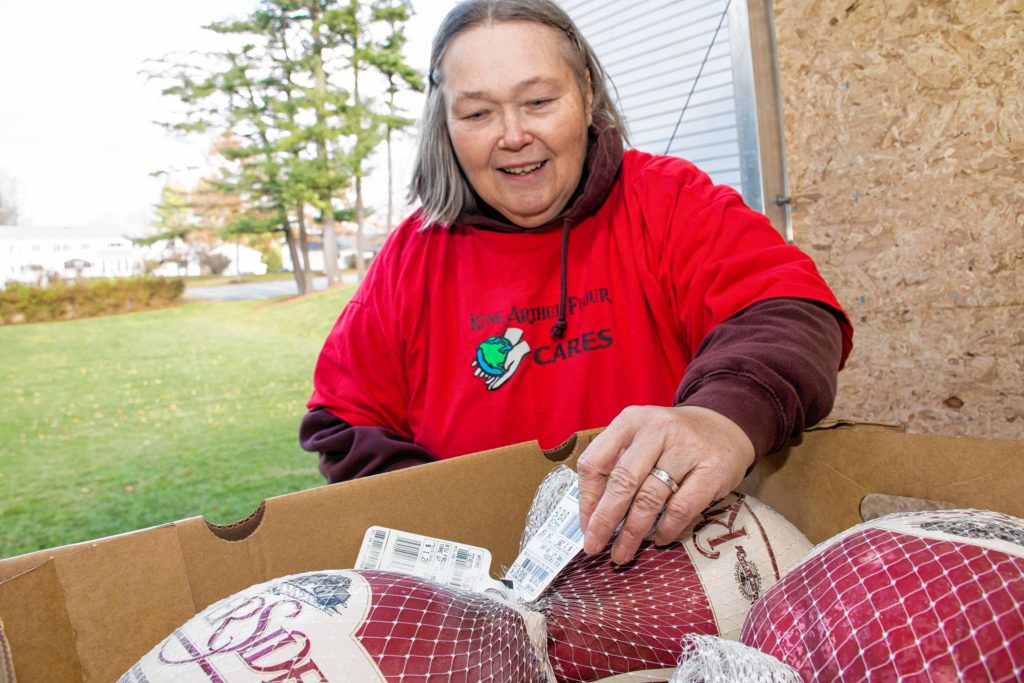 The Hanover Consumer Cooperative Society is all about local.
The Co-op's four food stores carry nearly 4,000 local products from more than 300 local vendors. And while this is part of the Co-op's mission, it's also an important piece of its business strategy.
Shoppers like local, said Paul Guidone, the Co-op's former chief financial officer, "because it tends to put more resources back into the local community." And a stronger local economy means more shoppers at the Co-op.
But it takes a lot more work to purchase from hundreds of local vendors than it does to order a tractor-trailer-load of goods from one out-of-state supplier. That's an added expense, even if it might pay off in the long run, and the Co-op still has to pay its bills.
"You need to make money to fulfill your mission," said Guidone, who now serves as strategic adviser to the Co-op's general manager, Ed Fox.
The Co-op is one of a number of Upper Valley companies that are pursuing what's known as a "triple bottom line" business strategy, adding human and environmental impacts into their account books as a way to strengthen themselves and their communities over the long term. But all of them recognize that, in order to maintain those sustainable practices, their businesses need to keep making a profit.
In addition to buying local, the Co-op donates almost two tons of food per week, composts thousands of pounds of its waste, and pays its employees a fair wage. "A large part of it comes down to the value system we operate under dovetailing with the value system of our members," Guidone said.
Some of these actions might save the Co-op money, and some of them might cost money. It can be difficult to calculate the short- and long-term benefits for the Co-op, the community and environment.
"It's that type of balancing act that's a challenge for a triple bottom line organization," he said.
Money, Environment and People
The term "triple bottom line" was first coined in the '90s, though economists have been studying "externalities" — unintended social and environmental costs — for much longer.
For example, if a factory emits smoke when creating a widget, there may be health costs resulting from that smoke. If those health costs weren't factored into the price of the widget, the smoke would be considered an externality.
Externalities also can be positive. A business that creates jobs tends to boost the local economy, though that benefit might not be reflected in the price of its product.
Companies that practice triple bottom line strategies try to account for their externalities by measuring success against three bottom lines: their finances, or the money that comes in and goes out; the impact they have on the environment; and social effects, which includes how they treat their workforce as well as the surrounding community.
It's also a way for companies to show that they're creating more value, in social and environmental terms, than what their financial ledgers alone would show.
King Arthur Flour Co. boasts a relatively new flagship store in Norwich, though the company traces its roots back to 1790. Karen Colberg, one of the company's three CEOs, explains that the company has always tried to do business "the right way."
"It's in our DNA to be a triple bottom line business," Colberg said.
Internally, King Arthur Flour prides itself on taking care of its workers with fair wages and benefits. As an employee-owned business, workers also earn company stock, giving them a direct stake in the company's success.
And happy employees tend to stick around, which is better for the company than having to deal with high turnover.
"You create that stake for employees and care for them, and they want to do everything they can to succeed," Colberg said.
Out in the community, King Arthur Flour pays for full- and part-time employees to volunteer 40 hours a year — in 2016, 278 employees provided 5,924 volunteer hours — and the company donates to area food banks and similar organizations. It's good for the community, which in turn can help the company. And even if customers aren't aware of everything King Arthur Flour does, the feedback is positive.
"People are telling us, we're so glad you're doing what we do," Colberg said.
King Arthur Flour's biggest impact as a company remains in agriculture, and a lot of that takes place outside the Upper Valley. In Kansas and out West, the company is working with its suppliers to grow wheat while improving soil health and using less water.
"We have work to do in the environmental category," Colberg said.
B Corp Certification
One way King Arthur Flour measures its triple bottom line progress is through B Corp certification, an online assessment tool that scores companies on their social and environmental impacts.
The assessment tool is free, though companies that want to be officially certified must meet a minimum score and pay an annual fee to B Lab, the Pennsylvania-based nonprofit organization that administers B Corps. Certification can cost anywhere from $500 to $50,000 a year, based on a company's revenues.
Certification also is a way for businesses to show customers that they're serious about the triple bottom line. (In 2007, King Arthur Flour was the first B Corp to put the Certified B Corp logo on a product, in this case millions of bags of the company's flour.)
There are more than 2,100 certified B Corps around the world, though only about 35 in Vermont and New Hampshire — among them White River Junction-based Mascoma Savings Bank and Gardener's Supply Co., which recently purchased Longacres' Nursery Center in Lebanon.
Paul Argenti, a professor of corporate communication at Dartmouth's Tuck School of Business, appreciates the idea of B Corps, though he wonders if the certification process may be more effort than it's worth.
"I'm not sure that companies that aren't in it are any less responsible," Argenti said.
He agrees that responsible business behavior does lead to better economic performance, citing Volkswagen's troubles with its emissions-cheating diesel engines. "That's just common sense," Argenti said.
Becoming more energy-efficient and creating less waste is "the low-hanging fruit of corporate responsibility," he said, though social impacts are trickier. How much do higher wages and benefits really help a company? How does a company determine its social responsibilities?
"It's much harder to measure what the benefit is," he said.
And while Argenti sees some big corporations, such as Unilever and Walmart, paying real attention to sustainability issues, there are many that haven't stepped up.
The next cohort of workers, however, may change that.
"Millennials are super interested in corporate responsibility, more than any other generation," he said. "And they vote with their wallet, and their feet."
'Virtuous Circles'
Bill Bender, founder of Solaflect Energy in Norwich, has seen some of those millennial feet coming his way.
As a small solar energy company that depends on technical know-how, Bender reports good luck recruiting and keeping graduates from Dartmouth's Thayer School of Engineering.
"I don't think we'd attract those kinds of people without the mission," he said.
Most of that mission is promoting solar energy, though it also includes being transparent about business practices and sourcing machine parts from the area.
"It's definitely part of our local reputation and why we do some of the things we do," Bender said.
Still, Bender knows a good reputation won't keep the lights on, even if they're solar powered.
"People only do solar when it makes economic sense," he said, though he acknowledges that the environmental benefits can be a deciding factor. "You kind of have to have both."
Jed Davis is director of sustainability for Waitsfield, Vt.-based Cabot Creamery Cooperative, and he recognizes that not all of Cabot's customers care about triple bottom line practices. "They just like the taste of Cabot butter," he said. "And that's fine."
But Davis explains that, due to Cabot's nature as a farmer-owned cooperative, it benefits from "closed loops" that help advance its triple bottom line before the customer even sees the product.
For example, some Cabot farms have installed solar on their less-productive farmland, which comes back to the company as electricity. A Cabot processing facility in western Massachusetts adds its waste solids to an anabolic digester to help it generate power.
"They create enough electricity to cover what we use to make butter there," Davis said.
And when Cabot does good, the farmers benefit through profit-sharing. "Any time we can get these virtuous circles going, it's a good thing," he said.
Cabot is a registered B Corp, and Davis said taking the time to measure environmental and social impacts yields data that's just "too valuable" to leave on the table. The things Cabot officials are learning today will help sustain Cabot's business into the future.
"It takes time, it takes effort, to be a good neighbor," Davis said, but it pays off over the long run.
'Benefit Corporations'
Like Cabot and King Arthur Flour, the W.S. Badger Co. in Gilsum, N.H., is both a certified B Corp and a benefit corporation, a corporate structure that allows for-profit businesses to integrate environmental or social goals into their legal mission.
About 30 states allow companies to register as benefit corporations, including Vermont and New Hampshire, where there are more than 90 benefit corporations.
Rebecca Hamilton, a family owner at Badger and the vice president of research and development, successfully lobbied lawmakers to allow benefit corporations in New Hampshire. As the body-care company was growing, she explained, "we realized we needed to take active steps to keep our mission solid."
Hamilton said she finds the B Corp assessment useful when preparing annual reports to support the company's benefit corporation status. "They kind of go hand in hand," Hamilton said.
Like other triple bottom line companies, Badger's wages and work environment make finding and keeping talent easier, even in tight labor markets. It also works to build long-term relationships with its suppliers that provide stability during economic downturns or severe weather.
When sourcing ingredients, Badger counts on its employees to balance a lot of factors, including quality, effectiveness, and not least of all economics — because, of course, Badger still needs to make a profit. Hamilton acknowledges those choices can be challenging, but she said she believes the effort is worthwhile.
"Part of why we're so successful is because of our values," Hamilton said.
No Longer a Side Project
And while not all of Badger's customers make purchasing decisions based on the company's values, everyone wants to buy a good product.
"Bottom line, the product has to work, no matter how good you are as a company," she said.
Hamilton said she believes that all companies, regardless of size, can adopt triple bottom line practices.
"In this day and age, it would be a disservice to not think about these things," she said. "I think it's the future of where business needs to go."
As the principal of Sustainable Business Strategies, a consulting firm in the Boston area, Andrew Savitz helps companies move toward that future. He's cautiously bullish on the triple bottom line movement.
The author of two books on the triple bottom line, Savitz said that, back in the '90s, when Nike got in trouble with its overseas labor problems, all companies suddenly had to examine their supply chains.
"This has been growing and growing to the point where there are 3,000 publicly held corporations that issue some kind of sustainability report," said Savitz. "They no longer see this as something they do on the side," he said.
At the top of the corporate structure, surveys show that CEOs increasingly rank sustainability as something they find important, Savitz said. And at the bottom, millennials — that generation again — grew up learning about these issues in school, and today they're taking on corporate jobs and leadership roles.
"All of these things are now part of people's awareness," Savitz said.
Savitz still encounters resistance when he works with companies on sustainability. It can be hard to see past short-term gains, and not everyone is ready to change his or her thinking to include three bottom lines.
But Savitz sells them on the economic savings of cutting waste before making headway on human resource and community benefits.
"Nobody wants to run a company that's harming the planet," he said.
Matt Golec, of Norwich, is a freelance writer and game designer. He can be reached at mattgolec@gmail.com.