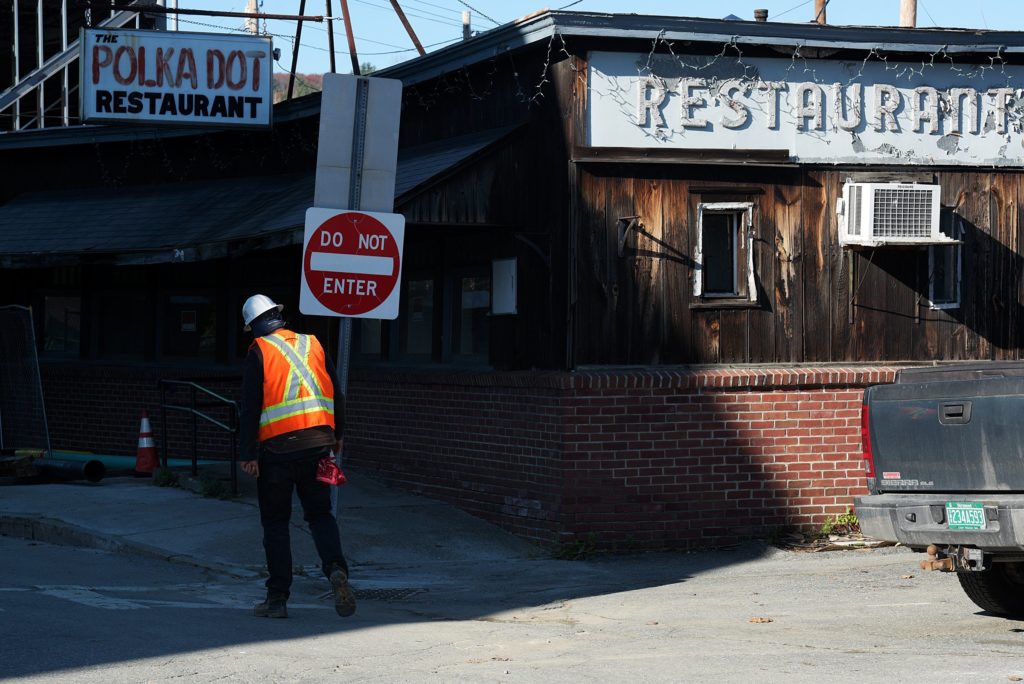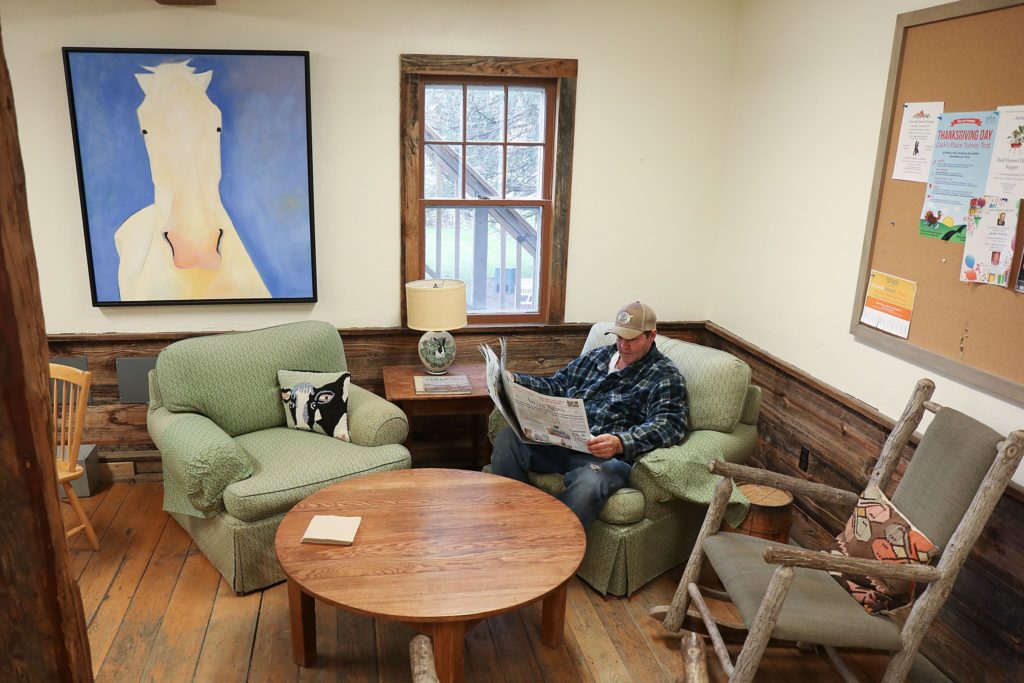 Florida real estate developer and South Woodstock resident Pritam Singh and his family have spent a total of $3.4 million over the past several months to acquire the Kedron Valley Inn, the South Woodstock Country Store, the former Grange Hall and the landmark 86-acre Kedron Valley Farm, all along the same stretch of Route 106 in South Woodstock. The Singh family also owns several old farm properties nearby on Morgan Hill Road and Calendar Hill Road. The family plans to revitalize the properties around hospitality, food, organic farming, art, social spaces and community events that would appeal to year-round and seasonal residents alike. The inn, store, hall and farm will function closely together in creating a "village hub" and promoting South Woodstock as a destination for area residents and tourists, family members said. Ideas include selling and preparing food from locally raised sources at the inn and store, offering studio workspace to draw artists to the community, and holiday-timed events for families and their children. The farm is being eyed to become a CSA and the former Grange Hall could become a community library and meeting space, Singh said. Real estate records at Woodstock town offices show limited liability corporations created by members of Singh's family bought the South Woodstock Country Store for $488,000 and the Kedron Valley Inn for $1.5 million. Kedron Valley Farm, across the road from the Green Mountain Horse Association, was acquired for $1,030,000, according to listing agent Snyder Donegan Real Estate Group. Pritam Singh said the former Grange Hall is the process of being acquired for about $390,000.
The Lebanon Area Chamber of Commerce elected new officers and re-elected four directors to new terms at its 101st annual meeting held Oct. 31 at Fireside Inn and Suites. Rich Wallace, advertising director at the Valley News, was elected board chairman. Jay Simms of Tyler, Simms and St. Sauveur CPAs was elected treasurer, and Charlene Ashey of River Valley Community College was elected secretary. Chris Gilman of Service Credit Union and Kevin Purcell of Purcell Properties, along with Simms and Wallace, were re-elected to three-year terms on the board of directors of the chamber, which serves the Lebanon area, including Enfield, Canaan and Plainfield.
The Green Mountain Economic Development Corp. is leading an effort to keep Vermont lighting company LEDdynamics from relocating its business outside the state with a plan to build a new manufacturing facility in town for the Randolph-based company. LEDdynamics, designs and manufactures light-emitting diodes, or LEDs, for energy-efficient lighting systems. Fueled by the demand for such systems, the company needs a bigger facility to accommodate its growth and is being courted by other states, according to its president, Bill McGrath. The Green Mountain Economic Development Corp. has put together a $4.5 million proposal to build and own a 25,000- to 30,000-square-foot manufacturing facility on a site on Beanville Road behind Freedom Foods, about a mile south from downtown Randolph. LEDdynamics "has been looking for a new space for a year and a half, and we want to help them keep the company in Vermont," said Bob Haynes, executive director of the White River White Junction-based regional economic development corporation. LEDdynamics, founded in Rochester, Vt., in 2000, relocated to Randolph in 2004, where it now occupies a former Ethan Allen furniture factory on Hull Road. The company has 65 employees, but needs space to bring in an additional 40 employees, McGrath said in an interview.
Two Upper Valley companies will share a portion of $9.9 million in financing approved last quarter by the Vermont Economic Development Authority. Rogers Hill Sugar Maple Farm, in Bradford, Vt., received approval for $171,200 in financing through the Vermont Agricultural Credit Corp., VEDA's agricultural loan program. The financing will help the long-established certified organic maple producer expand from 14,200 taps to more than 26,000. The business will purchase the necessary maple equipment, tanks and a larger reverse osmosis machine to accommodate the increased production. The Woodstock Farmers Market Inc. received approval for $190,000 in financing to support the construction of a single user net-metering solar project in Sharon. The Vermont State Employees Credit Union is also expected to partially finance the project.
Randolph's variety store Belmains, a Main Street mainstay that has outfitted generations of residents with clothing and satisfied many a sweet tooth with its well-stocked shelves of penny candy, has announced that it will be closing its doors for good in January. A representative for Belmains, which has been in business since the Great Depression, said in an email that "the growth and convenience of Amazon and other mail order companies and the lack of good steady flow of foot traffic in Randolph has brought the Winslow family to this decision." The Winslow family's other business in Randolph, Magee Office Products, remains open.
Ibex Outdoor Clothing, the apparel maker of chic natural fiber pullovers, shells and other clothing, laid off 12 employees in November as the White River Junction company shifts its business strategy. After the current winter season, its clothing line will no longer be sold in independent retail stores. Instead, Ibex will focus on selling its apparel solely through its online store and its three company-owned retail outlets in Boston, Denver and Seattle. Ibex Chief Executive Ted Manning said the company continues to employ about 20 people in Vermont and approximately 40 more among its three stores. He said that Ibex's sales revenues have been around $20 million and actually have been increasing modestly in recent years as consumer spending has rebounded and customers remain highly loyal to the brand. He did not rule out the possibility that more drastic steps would be required to stabilize the company, including reorganization under the bankruptcy code.
Hartford officials are working to put the Polka Dot Diner, a long-standing, unassuming landmark of White River Junction's railroad heritage, on the National Register of Historic Places. Built in 1925, the North Main Street mainstay closed its doors in 2015. It's been on the market for two years, with an asking price of $130,000. Longtime owner Mary Shatney said she has been in talks with an interested party about a potential sale of the building, which carries an assessed value of $110,000 and sits on a tiny .05 acre land plot that is leased from CV Properties, a subsidiary of Canadian National Railway. The town's application sits with the Division of Historic Preservation in Vermont's Agency of Commerce and Community Development.
A property tax relief incentive program aimed at encouraging redevelopment of historic structures by freezing the pre-renovation assessed value of a qualifying property has been approved for the former Eserky's Hardware, where a maker of artisan chocolate plans to begin production in the spring. The Claremont City Council unanimously approved the community revitalization tax relief incentive for five years for Deglace of Louisville, Ky., which bought the building at 40 Union St. in March 2016. Deglace owner Mona Changaris said she plans to be making the company's Mountain Maple Chocolate, sweetened with maple syrup, next spring. Currently assessed at $90,300, the building will be reassessed prior to renovations and that figure will remain in place for the five years. According to the application on file with the city, Changaris plans to invest $160,000 in interior and exterior improvements. Planning and Development Director Nancy Merrill told the council it has the highest archeological rating for historic structures. The council previously approved the same tax relief incentive program for The Ink Factory on Water Street in 2016, where owners Jeff and Sarah Barrette invested more than $400,000 in the two-story brick structure that originally served as housing for textile workers at Monadnock Mills in the mid-1800s.
BG's Market, in Hartland, the Taftsville Country Store, Woodstock Beverage, Downers Corner Store, in Perkinsville, and the Windsor locations of Cumberland Farms, Rite Aid, Price Chopper, and Dollar General recently were recognized by the Mt. Ascutney Prevention Partnership for passing Vermont Department of Liquor Control compliance checks for tobacco and alcohol sales. The partnership recognizes retailers for their contributions to the community "as we all work to reduce youth smoking rates," the partnership said in a news release.
The battle for listeners between the Upper Valley's two rival "alternative" radio stations, The River and The Point, is increasing in pitch with the shift of The River from 106.7 to 93.9 on the dial. On Nov. 1, West Lebanon-based radio station group owner Great Eastern Radio moved its "adult album alternative" format known as The River on WHDQ at 106.7 and placed it on WWOD at 93.9. At the same time, Great Eastern took its syndicated oldies format, known as KOOL-FM that was on 93.9 and moved it up the dial to 106.7. The flip-flop in program formats between the two co-owned radio stations was undertaken to increase the coverage area of The River, station management said. The River competes against a similar format on rival station The Point, broadcast over WRJT at 103.1 on the dial. WRJT is the locally owned and operated affiliate of the statewide The Point network, owned by Montpelier Broadcasting Co., which is based in Montpelier and broadcasts over multiple radio stations in Vermont.
Jacob and Kim Trombley, owners of Vermont Redemption Inc., recently opened their third location at the transfer and recycling center in Hartford. White River Redemption, formerly located at the transfer center, has moved and opened up shop next to the Listen Furniture Store. The Trombleys also operate redemption centers in Springfield and Bradford, Vt. They have eight employees.
* * *
Items of interest to the local business community are published in the Business & Money section of the Sunday Valley News and also are collected in Enterprise. Submissions may be sent by email to biznotes@vnews.com.