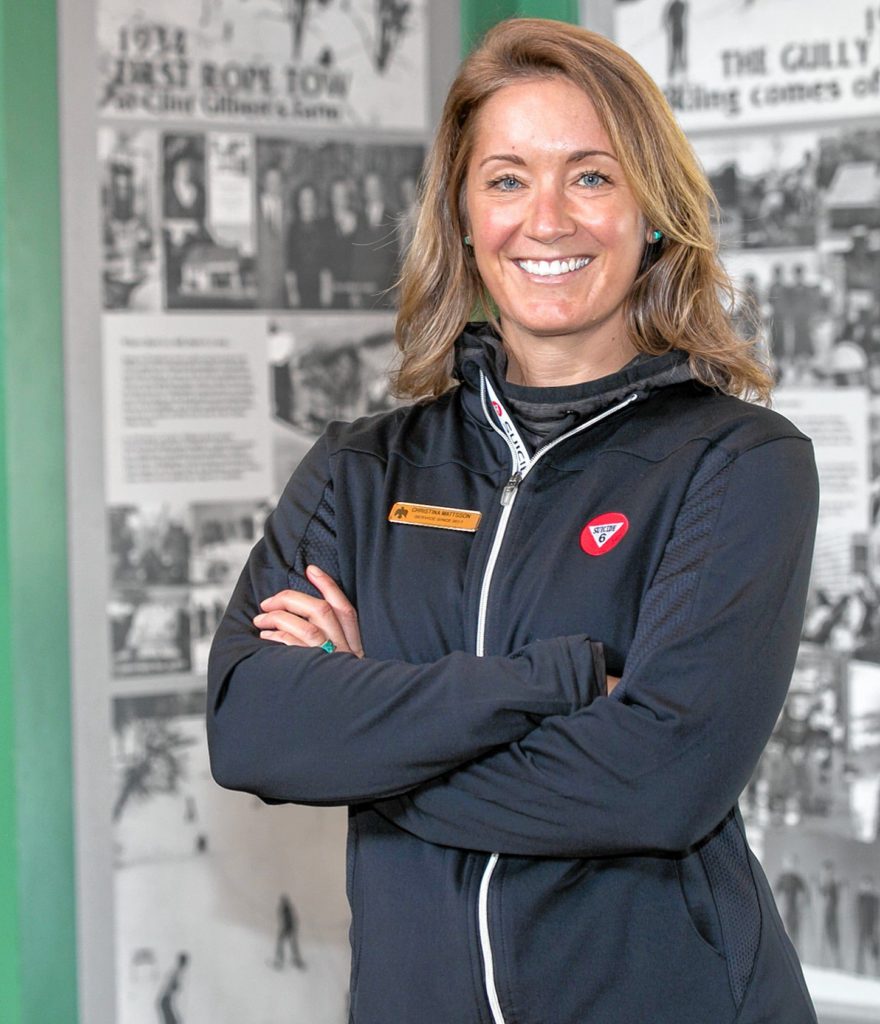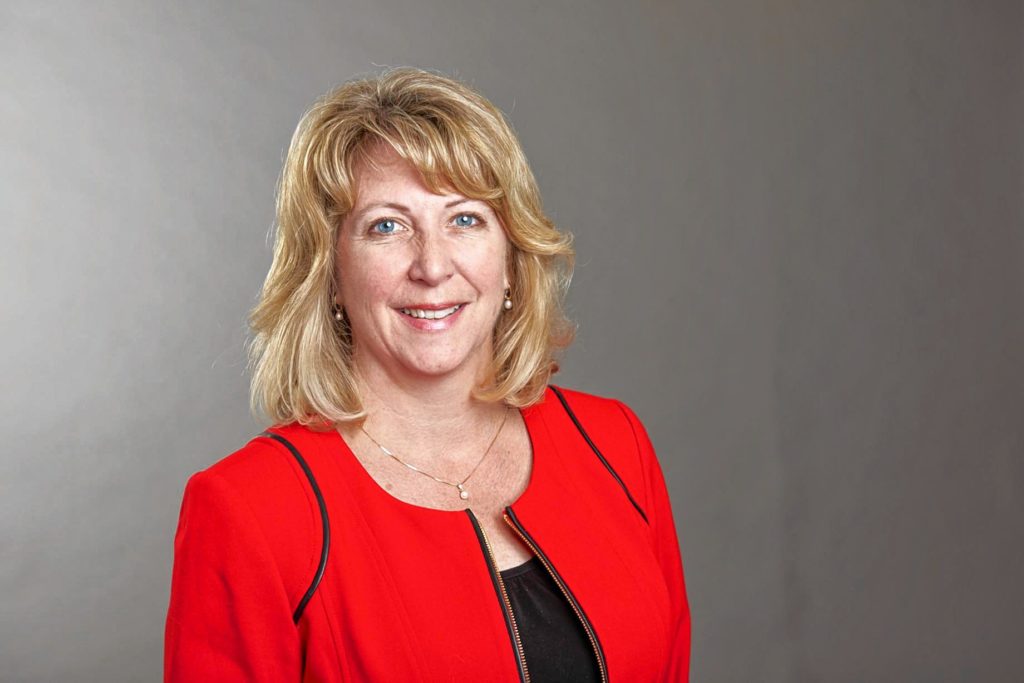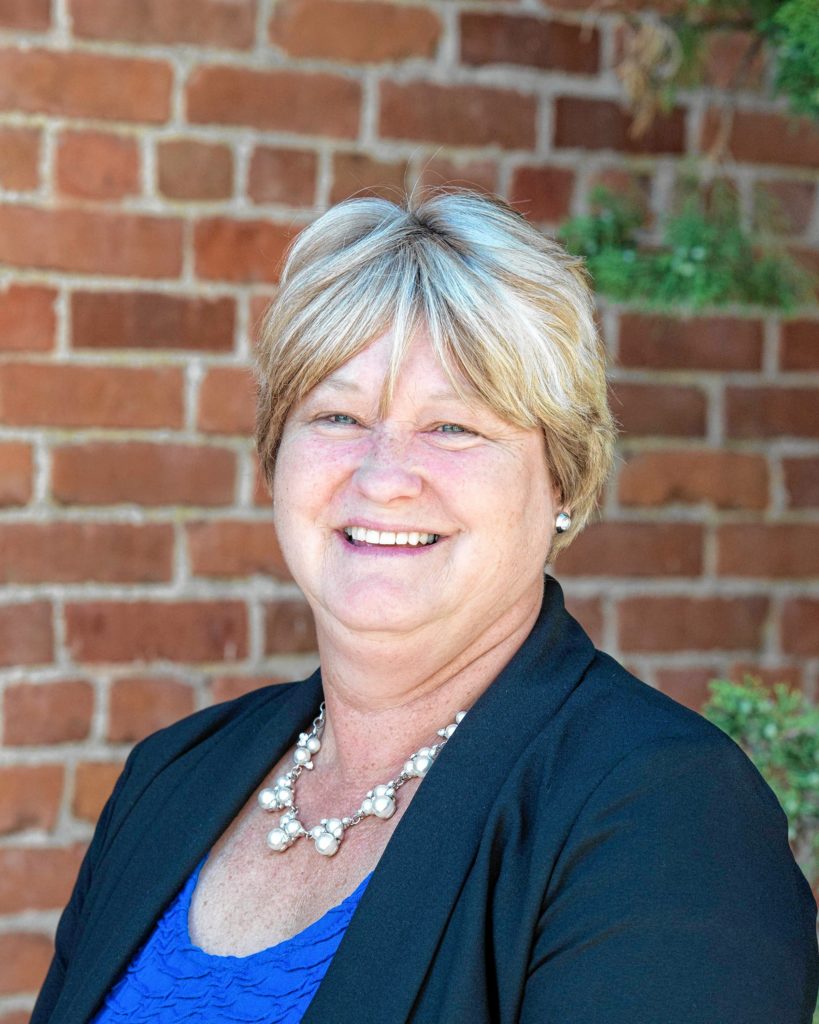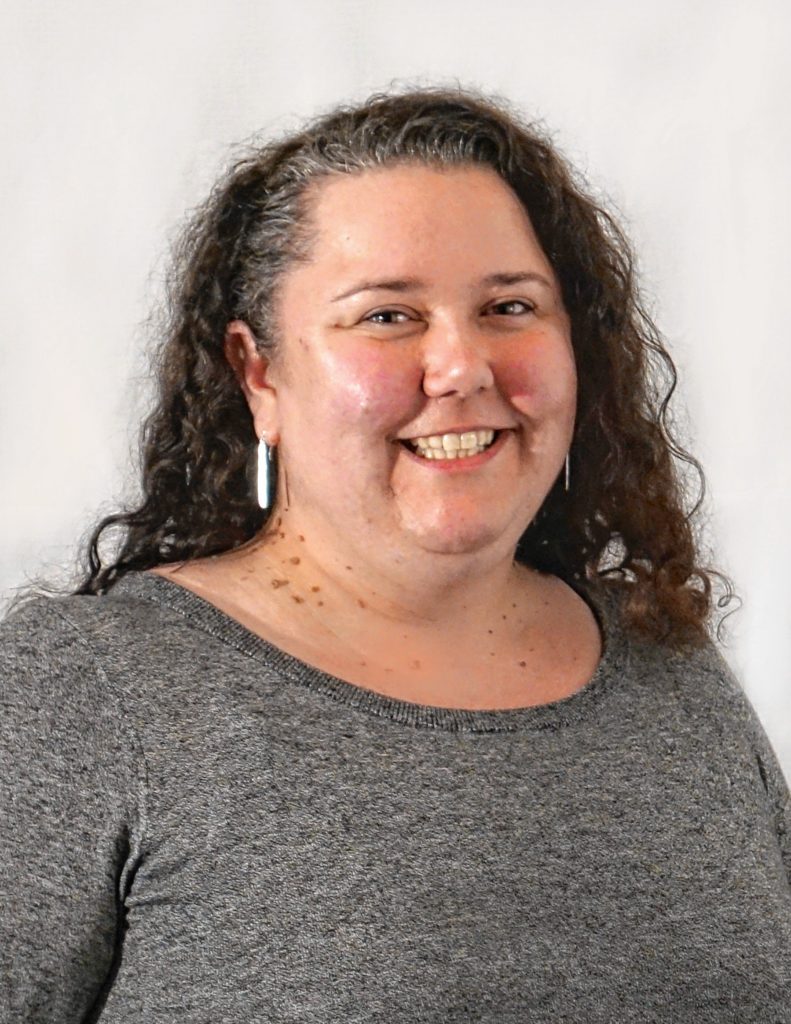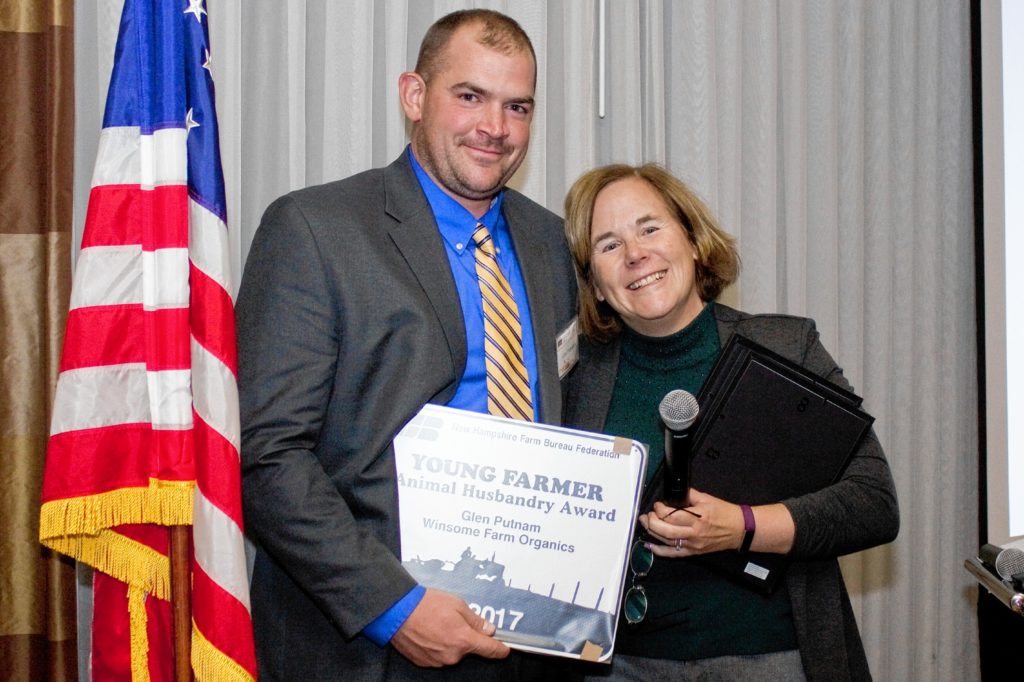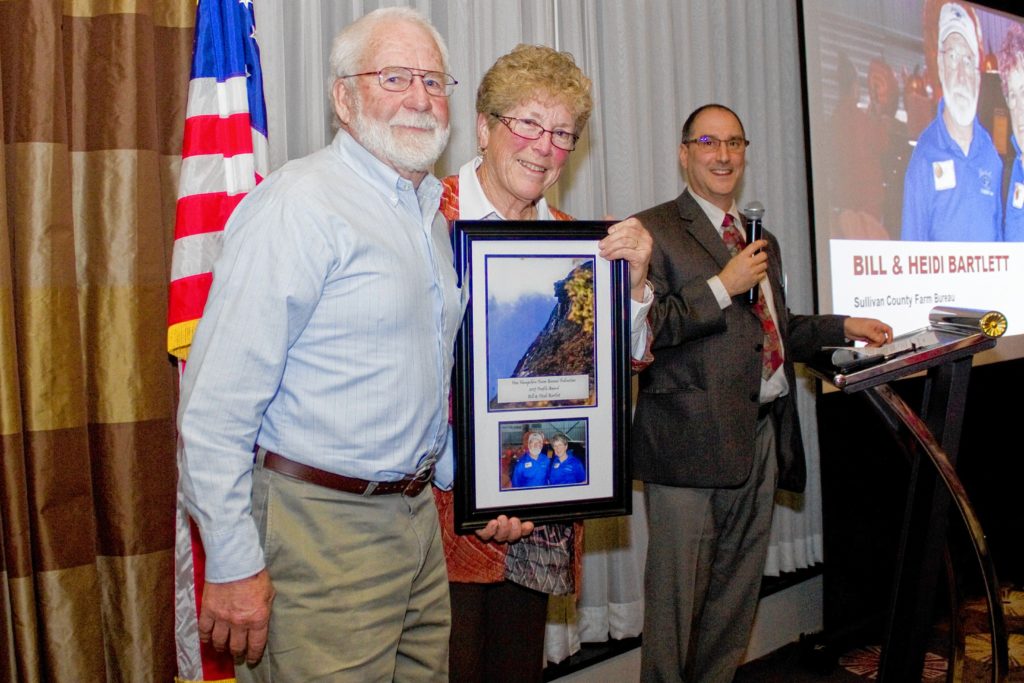 Christina Mattsson, of Woodstock, has been named sports programming director at Suicide Six Ski Area and the Woodstock Inn & Resort. Mattsson will oversee the ski and snowboard school at Suicide Six during the winter, and also will develop sports programming at the Woodstock Athletic Club. With the goal of establishing the mountain as a year-round destination, initiatives under her lead will include launching the downhill mountain biking program in spring 2018, developing children's camps and expanding the resort's athletic training offerings. Mattsson owned and operated Epic Life Fitness in St. Petersburg, Fla., and was an instructor and race director at a stand-up paddle boarding school. Earlier, she served as director of children's programs at the Killington Snow Sports School. She holds a master's degree in education from Castleton University and is a certified master horsemanship trainer. She also holds several certifications from the obstacle race and endurance brand Spartan.
Lynn H. Smith, of Sunapee, has been promoted to the position of chief financial officer at Claremont Savings Bank. Smith has been with the bank for nine years, serving first as accounting manager before being promoted to vice president, controller and most recently senior vice president of finance. A graduate of Pennsylvania State University and the New England School of Banking, she previously worked for Arthur Anderson and Mesa International.
Laurie Kirkpatrick, of East Corinth, as joined the Fairlee office of Four Seasons Sotheby's International Realty as a sales associate. Kirkpatrick is a former account executive and worked for 26 years at TomTom North America in Lebanon and several different companies in the U.S. and Canada. She also is the owner of Safe Ship, a specialty shipping business in Bradford, Vt. A graduate of Oxbow High School, she took business courses through River Bend Career and Technical Center in Bradford.
Mark Langlois, of Norwich, has been named director of finance of the Hanover Consumer Cooperative Society. Langlois succeeds Paul Guidone, who will become a strategic adviser to the Co-op's general manager. Langlois has been the cooperative's controller since 1997 and served as interim director of finance for the Hanover Co-op in 2015. He holds a master's degree in business administration from Plymouth State University, is a certified public accountant in New Hampshire and Vermont, and holds the chartered global management accountant designation.
Caitlin Woodbury, of Cornish, has been named manager of Hanover Consumer Cooperative Society's Co-op Community Market at 43 Lyme Road. Woodbury started at the Co-op Market as a cashier-clerk in 2012 and transitioned to evening supervisor in 2013. In 2016, she successfully participated in the Co-op's first-ever assistant manager training program. In August of last year, she moved into the role of Co-op Market assistant manager.
Glen Putnam, of Piermont, was awarded New Hampshire Farm Bureau Federation's 2017 Young Farmer Animal Husbandry Award at the federation's 101st annual meeting, held in November in Keene, N.H. A sixth-generation farmer, Putnam owns and operates Winsome Farm Organics and produces organic milk, beef and other products. The Animal Husbandry Award was developed by the federation's Young Farmer program to promote sound animal husbandry and to recognize individuals who use exceptional livestock welfare practices on their farm. Candidates for the award are nominated by fellow Young Farmers and judging is based on criteria including best management practices. In addition, Putnam also won the federation's membership competition for recruiting the most new members over the course of the year.
Bill and Heidi Bartlett, of Bartlett Blueberry Farm in Newport, were presented with the New Hampshire Farm Bureau's Profile Award, which recognizes distinguished service to agriculture and rural life in New Hampshire. Nominations for this award come from county farm bureau boards of directors and are judged by a panel of past Profile Award winners. The Bartletts purchased the farm in 1985 and care for about 5 acres of blueberry bushes containing 15 varieties. In addition to improving production through the use of drip irrigation and new varieties, the couple expanded the business to include a blueberry netting enterprise in which they sell netting and provide technical assistance to other blueberry farmers. They have been active Farm Bureau members for more than 45 years and have helped prepare Farm Bureau activities at the Cornish Fair, in addition to other community contributions.
Spencer Travis, of Grantham, a member of the delivery department at West Lebanon-based Simple Energy, has completed the National Propane Gas Association's Certified Employee Training Program. Obtaining CETP certification requires study of training materials provided by the Propane Education and Research Council and successfully passing a test and a skills assessment. Travis, who started at Simple Energy as a technician in January before moving to the delivery department, also has earned his Class B commercial drivers license and hazardous materials certification.
About a dozen past chairmen of the New Hampshire Timber Harvesting Council, including three from the Upper Valley, were honored at the 25th annual Loggers and Truckers Convention, held Oct. 21 at the Fireside Inn & Suites in West Lebanon. Fred Weld, of Fred C. Weld Logging in Cornish; Spencer Laramie, of Laramie Logging in Canaan; and outgoing council Chairman Ben Crowell, of CCM Logging and Land Clearing in Springfield, N.H.; were among the past chairman who were given a specially engraved hatchet bearing the words, "New Hampshire Timber Harvesting Council Celebrating 25 years, 1992-2017," the council said in a news release.
 * * *
The achievements of members of the local business community are published in the Business & Money section of the Sunday Valley News and also are collected in Enterprise. Email submissions to biznotes@vnews.com.