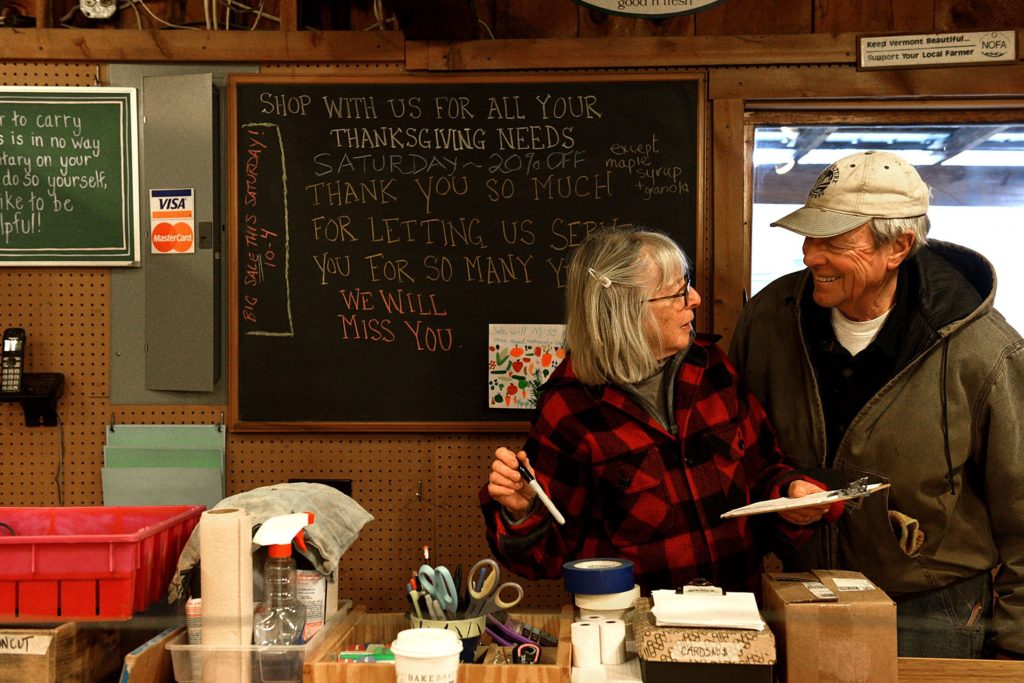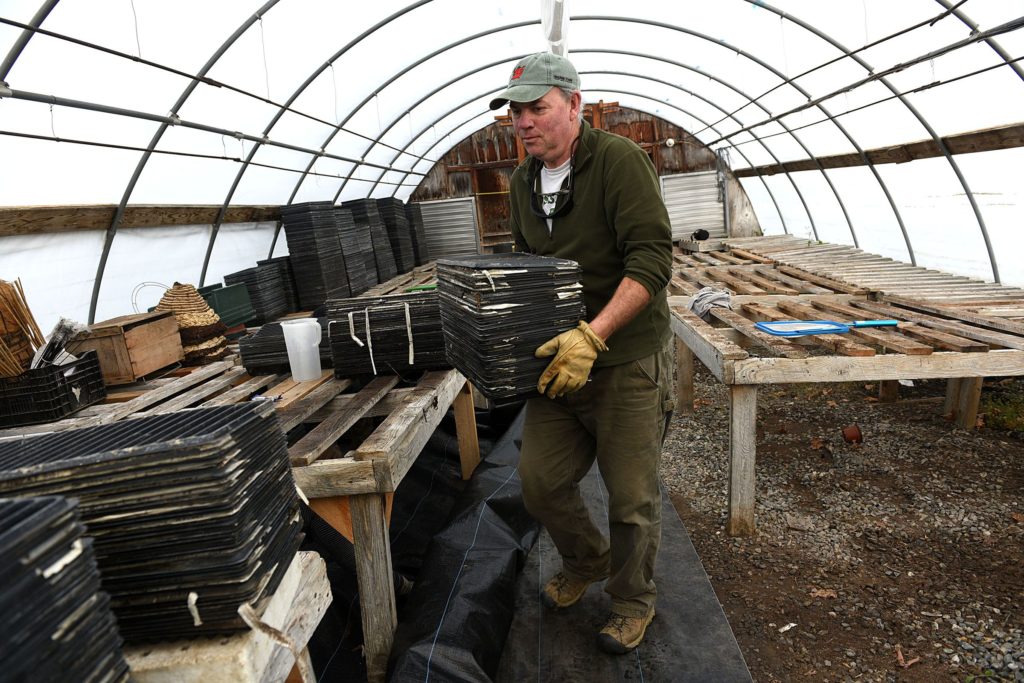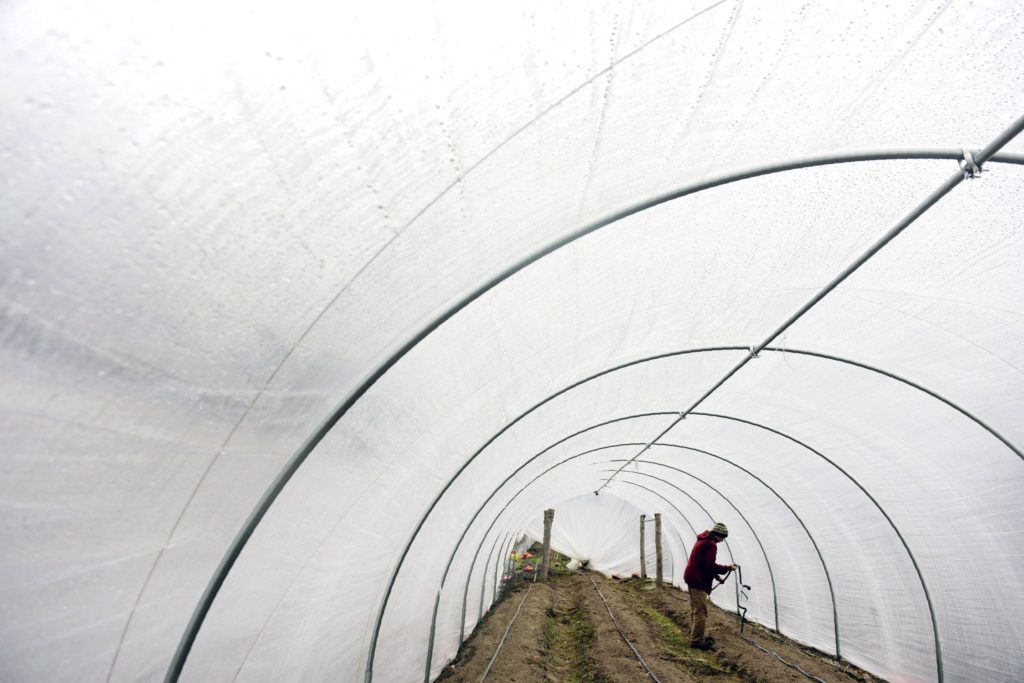 For Sale: Iconic local business w/ dedicated customer base. Turnkey operation, established markets. Includes housing, a healthy lifestyle and all the food you can eat.
For Sale: Small business with high capital costs and low return on investment. Modest income potential. Must be willing to work odd hours and weekends. Unlikely to qualify for conventional financing.
Anyone looking to buy a vegetable farm in the Upper Valley these days is in luck. Several prominent farms are in the midst of ownership transitions right now, and depending on your point of view — and on which of those hypothetical "For Sale" signs caught your eye — buying a vegetable farm is either a fabulous opportunity or a dicey proposition.
"We're not very attractive to sell as a vegetable farm because we don't have enough land," said Jake Guest, who owns Norwich's Killdeer Farm with his wife, Liz.
Killdeer has been a mainstay in the local vegetable community for decades, with a prominent farm stand, steady sales through the local co-ops and loyal customers.
Yet most of Killdeer's production over the years has come from rented land. Flat, productive farmland in Norwich is in high demand — not for farming, but for housing — and is therefore prohibitively expensive to purchase for its vegetable-growing potential.
Though the informal lease agreements have worked well for Killdeer over the years, they aren't the kind of thing a prospective buyer could take to a bank. "For someone trying to get financing," Jake Guest said, "that's not attractive."
The solution for the Guests has been to divide up the business, selling their retail location to another vegetable farm, seeking a buyer for their greenhouses to continue operating as a nursery business, and retaining the land they own outright for their retirement and to continue growing a few key crops, such as the sweet corn for which Guest has become locally famous.
The price of land figures prominently in another farm's transition, this one for Blue Ox Farm in Enfield.
After close to two decades in business, a change in life circumstances means that owner Steve Fulton and his wife are moving away from the Upper Valley. He's looking for a buyer who will "come in, buy the business, buy the land, buy the house, move in and take over. Keep the same markets. It's a going business — everything is in place."
Owning the land outright means Blue Ox faces a challenge opposite to that of Killdeer's: it makes the financing more straightforward but also dramatically more expensive. A buyer needs to be able to swing loans for both a house and a business, simultaneously.
"You start adding up all the pieces, and pretty soon it's real money," Fulton said.
If a buyer can't be found, Blue Ox's fallback plan will be to divide up the assets and sell each piece separately, a prospect Fulton doesn't relish.
"We might get a better price if we sell all the pieces, but then we've got to go through the hassle of selling all the pieces," he said.
A third vegetable farm in transition is Crossroad Farm in Post Mills. Owners Tim and Janet Taylor are approaching retirement age and looking ahead to the future of their operation.
The Taylors own 56 acres of farmland, acquired over their nearly four decades in operation, and face the same circumstance as Blue Ox of wanting to sell the complete package. They are pursuing a two-part solution.
One part has been to purchase Killdeer's farm stand business in Norwich from the Guests, which the Taylors now operate alongside their home farm stand in Post Mills and their various retail accounts.
This expansion has helped them bring in one of their long-term employees as a partner in the operating business, with the hope that he ultimately will purchase both the farm business and its real estate.
The other part of the Taylors' plan has been to reduce the asking price of their real estate. In 2013, they sold the development rights on their farmland to the Vermont Land Trust, both protecting the land for agriculture forever and also removing some of their equity from the business.
The land now is valued not on the housing market, but rather using a conservation tool called an Option to Purchase at Agricultural Value, which should keep it in line with what the operating business can afford to finance.
"If it isn't affordable after all that," Tim Taylor said, "then we all have a big problem."
What kind of business is a vegetable farm in the Upper Valley? Is it "normal" in the sense that a prospective buyer can take its financial statements to a bank and get a loan? Does the land being priced for housing, rather than for farming, mean that a prospective farmer is always going to have to rely on creative financing — perhaps from a land trust, a specialized agricultural lender, or informal leases — or assembling the business piecemeal? Or does the high cost of land mean that farming now is an anachronism hereabouts?
The answer has implications beyond vegetable growers. Besides providing food for the community and a livelihood for farmers, farms are an important part of the Upper Valley's sense of place.
Farms provide scenic beauty, wildlife habitat, open land and a link to our agrarian past. As some of our well-established veggie farms start to change hands, we'll soon know whether they also are viable businesses.
Chuck Wooster farms and writes at Sunrise Farm, an all-CSA farm in Hartford. He is the author of LIVING WITH SHEEP and LIVING WITH PIGS, and edited THE OUTSIDE STORY, available from NORTHERN WOODLANDS MAGAZINE. He is a regular columnist and contributor to NORTHERN WOODLANDS MAGAZINE and the VALLEY NEWS. He can be reached at chuck@sunrisefarmvt.com.