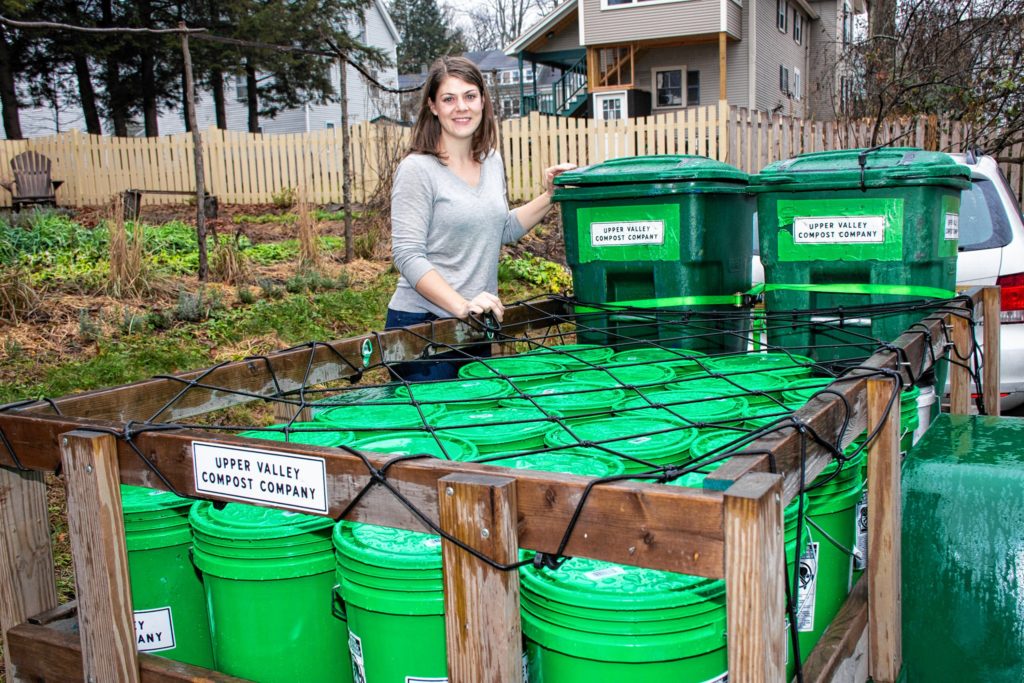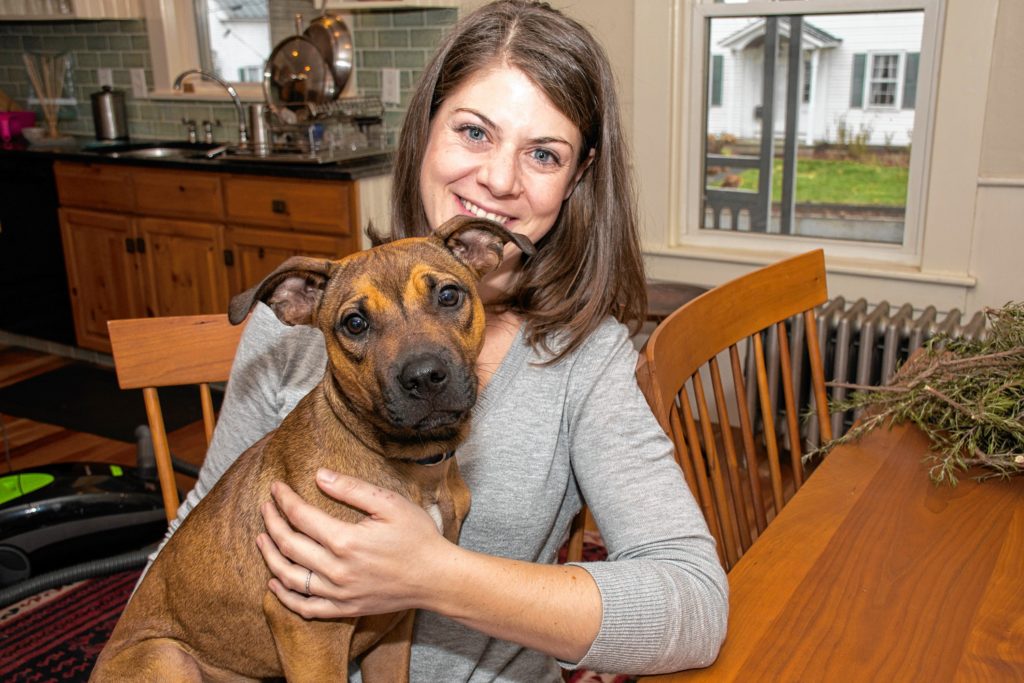 Lebanon resident Jessica Saturley-Hall wants to make curbside compost pick-up the norm for homes and small businesses throughout the Upper Valley. In August, the 32-year-old — who has worked in the food and agriculture sector — founded The Upper Valley Compost Co. following a short pilot period, during which the project was better received than she had anticipated. Now The Upper Valley Compost Co. is "ramen profitable," and Saturley-Hall is looking to expand the company's base of subscribers. She talked with ENTERPRISE about why compost pick-up makes good economic sense for all of us.
What inspired you to start a compost company? Did you see a need that wasn't being met?
Composting has always made sense to me personally, but for many years I moved around a lot and wasn't always able to compost where I was living. I was reminded of this about a year ago, when my parents downsized and moved into a smaller house. They were complaining about losing their compost pile.
Shortly after that, I read that a majority of Americans — 67 percent of Americans, actually — would be willing to compost if it was easy and not too expensive. I put a couple of local surveys out and the numbers were almost identical. A majority of people really did want to compost, but for a variety of reasons they weren't doing so.
My goal for the Upper Valley Compost Co. is to create a service that makes composting relevant for a wide variety of people.
Our services make environmental and economic sense: Once you've pulled all of your food scraps and recyclables out of the garbage, what's left? Not much.
Can't most people in a rural area just compost in their backyard without paying for a service?
Composting at home is awesome, but for many folks setting up and maintaining a compost bin or pile isn't an option. Not having the space for backyard composting, not having the time to manage a pile, or concerns about pests (remember those Hanover bears?) are some of the common reasons why backyard composting doesn't work for households.
The biggest advantage of our compost service over backyard composting is that we can take all food scraps, including meat, dairy, bones and shellfish shells. These materials generally shouldn't be composted in the backyard because they can be difficult to break down without active management, and they can produce smells and attract pests.
Commercial facilities actively manage the composting process, producing the correct conditions for composting to take place safely and completely.
Vermont's Universal Recycling Law (Act 148), which was passed in 2012, mandates that all residents compost their food waste by 2020. Many restaurants and other food service companies in the state already are required to compost. Do you see this as a growing industry?
I do expect to see more states and municipal governments looking for ways to incentivize composting and other methods for diverting food scraps from landfills. As the importance of diverting food scraps from landfills becomes clearer, I think we'll see more attention paid to source separation — making sure that materials are being sorted at the time of use — which will increase the attention on household composting.
We're a young company and we've got a lot of learning and growing to do. But figuring out how to design a business that profitably handles household compostable material in a way that works for users is an exciting challenge.
Is composting a cheaper way to dispose of food waste?
Contrary to popular belief, it's a relatively expensive process to compost food scraps. You need to add a lot of other material to food scraps to balance them out and produce a healthy compost pile, and there's a lot of expensive equipment and knowledgeable management required to properly run a composting facility. We compost the material we collect with commercial composting facilities and are looking at the possibility of composting on farms in the area.
For households and small businesses, however, composting can save money. Pound for pound, the cost of our service is fairly close to the cost that the Lebanon landfill charges for trash disposal.
A local nonprofit is one of our customers. They signed up because composting in the office aligned with their values, but they eventually discovered it made sense financially as well.
By pulling all of their food waste out of the trash and composting it, their trash didn't need to be emptied as often. They were then able to turn around and renegotiate their trash pick-up contract. After adding our compost service to their waste management setup, they're actually saving money each month.
THE EXIT INTERVIEW is ENTERPRISE'S latest feature. Each back-of-the-magazine edition will feature a question-and-answer interview with a member of the Upper Valley's business community.