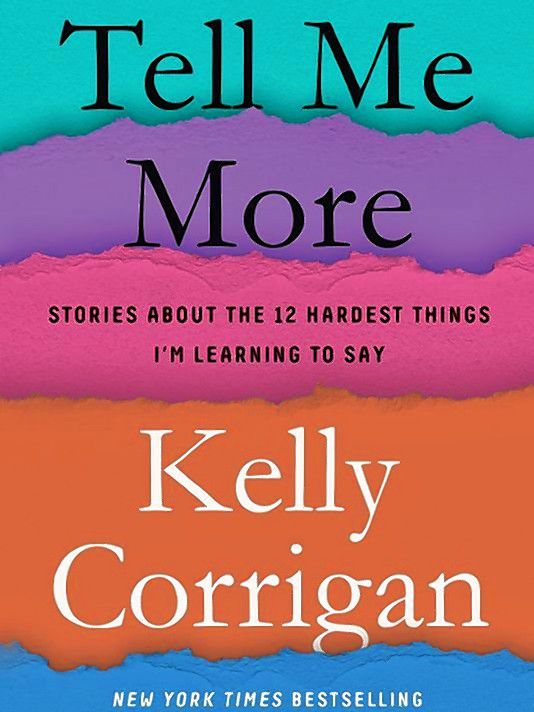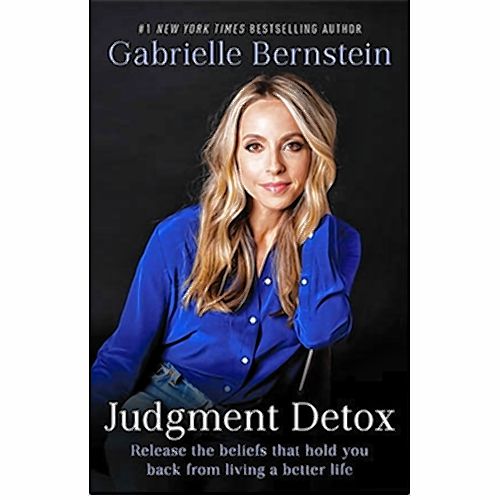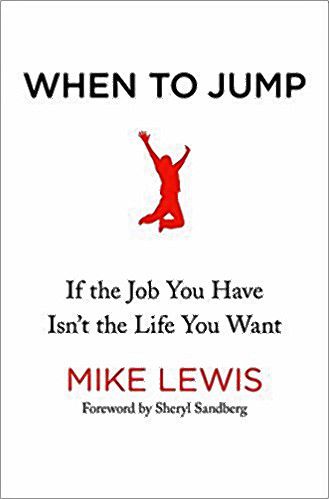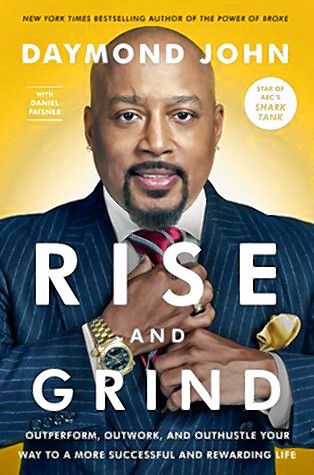 The top five business books the CEO can't put down, as compiled by 800CEOread.com.
1. Tell Me More: Stories about the 12 Hardest Things I'm Learning to Say
By Kelly Corrigan
It's a crazy idea: trying to name the phrases that make love and connection possible. But that's just what Kelly Corrigan has set out to do here. In her New York Times best-selling memoirs, Corrigan distilled our core relationships to their essences, showcasing a warm, easy storytelling style. Now, in Tell Me More, she's back with a deeply personal, unfailingly honest, and often hilarious examination of the essential phrases that turn the wheel of life.
In "I Don't Know," Corrigan wrestles to make peace with uncertainty, whether it's over invitations that never came or a friend's agonizing infertility. In "No," she admires her mother's ability to set boundaries and her liberating willingness to be unpopular. In "Tell Me More," a facialist named Tish teaches her something important about listening. And in "I Was Wrong," she comes clean about her disastrous role in a family fight — and explains why saying sorry may not be enough. With refreshing candor, a deep well of empathy, and her signature desire to understand "the thing behind the thing," Corrigan swings between meditations on life with a preoccupied husband and two mercurial teenage daughters to profound observations on love and loss.
With the streetwise, ever-relatable voice that defines Corrigan's work, Tell Me More is a moving and meaningful take on the power of the right words at the right moment to change everything.
2. Judgment Detox: Release the Beliefs That Hold You Back from Living a Better Life
By Gabrielle Bernstein
From #1 New York Times bestselling author Gabrielle Bernstein comes a clear, proactive, step-by-step process to release the beliefs that hold you back from living a better life.
This six-step practice offers many promises. Petty resentments will disappear, compassion will replace attack, the energy of resistance will transform into freedom and you'll feel more peace and happiness than you've ever known. I can testify to these results because I've lived them. I've never felt more freedom and joy than I have when writing and practicing these steps.
My commitment to healing my own relationship to judgment has changed my life in profound ways. My awareness of my judgment has helped me become a more mindful and conscious person. My willingness to heal these perceptions has set me free. I have been able to let go of resentments and jealousies, I can face pain with curiosity and love, and I forgive others and myself much more easily. Best of all, I have a healthy relationship to judgment so that I can witness when it shows up and I can use these steps to quickly return to love.
The Judgment Detox is an interactive six-step process that calls on spiritual principles from the text A Course in Miracles, Kundalini yoga, the Emotional Freedom Technique (aka Tapping), meditation, prayer and metaphysical teachings. I've demystified these principles to make them easy to commit to and apply in your daily life. Each lesson builds upon the next to support true healing. When you commit to following the process and become willing to let go, judgment, pain and suffering will begin to dissolve.
And the miracles will keep coming. Once you begin to feel better you start to release your resistance to love. The more you practice these steps, the more love enters into your consciousness and into your energetic vibration. When you're in harmony with love, you receive more of what you want. Your energy attracts its likeness. So when you shift your energy from defensive judgment to free-flowing love your life gets awesome. You'll attract exactly what you need, your relationships will heal, your health will improve and you'll feel safer and more secure. One loving thought at a time creates a miracle. Follow these steps to clear all blocks, spread more love and live a miraculous life.
3. Big Potential: How Transforming the Pursuit of Success Raises Our Achievement, Happiness, and Well-Being
By Shawn Achor
In a world that thrives on competition and individual achievement, we are measuring and pursuing potential all wrong. By pursuing success in isolation – pushing others away as we push ourselves too hard – we are not just limiting our potential, we are becoming more stressed and disconnected than ever.
In his highly anticipated follow-up to The Happiness Advantage, Achor reveals a better approach. Drawing on his work in 50 countries, he shows that success and happiness are not competitive sports. Rather, they depend almost entirely on how well we connect with, relate to, and learn from each other.
Just as happiness is contagious, every dimension of human potential – performance, intelligence, creativity, leadership ability and health – is influenced by those around us. So when we help others become better, we reach new levels of potential, as well. Rather than fighting over scraps of the pie, we can expand the pie instead.
Small Potential is the limited success we can attain alone. BIG Potential is what we can achieve together. Here, Achor offers five strategies — the SEEDS of Big Potential — for lifting the ceiling on what we can achieve while returning happiness and meaning to our lives.
The dramatic shifts in how we approach work today demand an equally dramatic shift in our approach to success. Big Potential offers a new path to thriving in the modern world.
4. When to Jump: If the Job You Have Isn't the Life You Want
By Mike Lewis
When Mike Lewis was twenty-four and working in a prestigious corporate job, he eagerly wanted to leave and pursue his dream of becoming a professional squash player. But he had questions: When is the right time to move from work that is comfortable to a career you have only dared to dream of? How have other people made such a jump? What did they feel when making that jump — and afterward?
Mike sought guidance from others who had "jumped," and the responses he got–from a banker who started a brewery, a publicist who became a Bishop, a garbage collector who became a furniture designer, and on and on–were so clear-eyed and inspiring that Mike wanted to share what he had learned with others who might be helped by those stories. First, though, he started playing squash professionally.
The right book at the right time, When to Jump offers more than forty heartening stories (from the founder of Bonobos, the author of The Big Short, the designer of the Lyft logo, the Humans of New York creator, and many more) and takeaways that will inspire, instruct, and reassure, including the ingenious four-phase Jump Curve.
5. Rise and Grind: Outperform, Outwork, and Outhustle Your Way to a More Successful and Rewarding Life
By Daymond John, Daniel Paisner
Daymond John knows what it means to push yourself hard–and he also knows how spectacularly a killer work ethic can pay off. As a young man, he founded a modest line of clothing on a $40 budget by hand-sewing hats between his shifts at Red Lobster. Today, his brand FUBU has over $6 billion in sales.
Convenient though it might be to believe that you can shortcut your way to the top, says John, the truth is that if you want to get and stay ahead, you need to put in the work. You need to out-think, out-hustle, and out-perform everyone around you. You've got to rise and grind every day.
In the anticipated follow-up to the best-selling The Power of Broke, Daymond takes an up close look at the hard-charging routines and winning secrets of individuals who have risen to the challenges in their lives and grinded their way to the very tops of their fields. Along the way, he also reveals how grit and persistence both helped him overcome the obstacles he has faced in life and ultimately fueled his success.