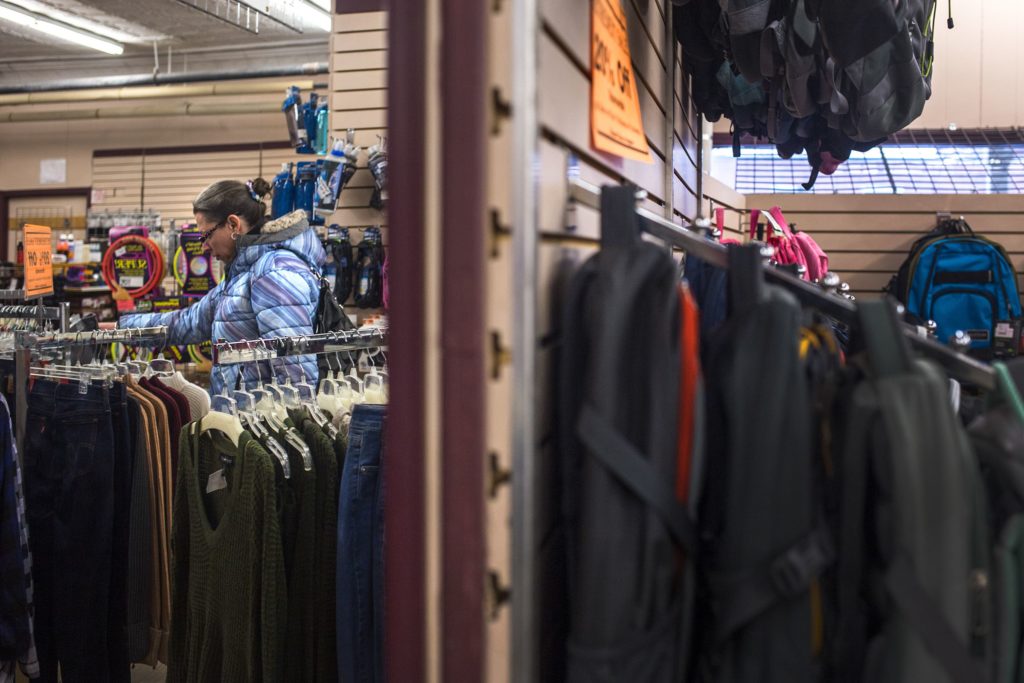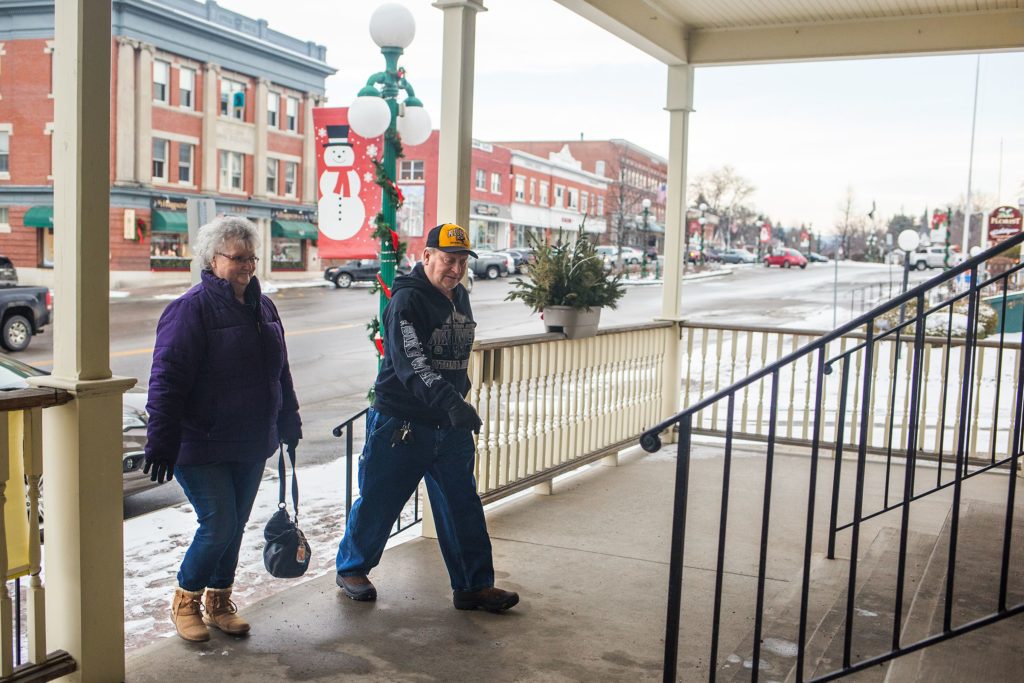 Marc and Patty Milowsky recently sold Jesse's and Molly's to Anthony Barnett, director of operations at the two restaurants, and his wife, Erin Barnett, a member of the management team. The sale, which closed in January, keeps the current management team in place, including managing chef Josh Eichman and functions manager Jennifer Packard, Packard said in an interview. Marc Milowsky will continue to consult at the restaurants and is retaining ownership of the real estate, according to Packard. The two Hanover restaurants operate under the umbrella of Milowsky's Blue Sky Restaurants group, and the Jesse's property includes land in Lebanon. "Everyone is staying under the new ownership structure," Packard said, explaining the sale was facilitated to keep the restaurants in the hands of the current management team as the Milowskys transition out of daily operations. Marc and Patty Milowsky have owned Jesse's Steaks, Seafood and Tavern on Route 120 since its founding in 1976. The family-style restaurant has long been a favorite stop for politicians during campaign swings through the Upper Valley.
Salt hill Pub has announced plans to open a cafe on the pedestrian mall in downtown Lebanon. Salt hill has submitted a building permit application to the city's Planning and Zoning Office to convert the space formerly occupied by Ancient Healing Arts Yoga studio into a 20-seat coffee, ice cream and dessert cafe that will be located adjacent to its popular pub, Salt hill co-owner Josh Tuohy said. Tuohy said the restaurant is in talks with artisanal coffee roasters about supplying beans. He envisions the pub and cafe, which he hopes to have open by spring, working in tandem. "A customer can have a meal at Salt hill Pub and then pop across the hall for dessert," Tuohy said. "That's absolutely one of our goals — like an annex for the pub." "We've got a lot or energy behind this," he said of the cafe. "We're stoked about it."
Vermont Law School's Center for Agriculture and Food Systems has partnered with the Farmers Market Coalition and the Northeast Organic Farming Association of Vermont to launch a free online "legal toolkit" designed to help managers of farmers markets through the legal thicket in operating farmers markets. Topics covered in the toolkit, which was created with support from the U.S. Department of Agriculture, include how to manage legal risks, options for business organization structures and best practice recommendations. "Markets constantly contact us for the type of legal assistance that this toolkit covers," Darlene Wolnik, a senior researcher with the Farmers Market Coalition, said in a news release. "Since a primary mission of markets is to offer community spaces open to one and all, it is vital that they are as inviting as possible but also imperative that they are designed to protect the organization, vendors, and shoppers by reducing any risks. We think this site will offer markets that type of help." The toolkit can be found at farmersmarketlegaltoolkit.org/.
The Petro Mart gas station and convenience store in Enfield has a new name and a new owner. Previous owners Jeff and Katie Pierson have sold the Route 4 business to OM Shiv Corp. of Salisbury, Mass., which has renamed the business Enfield Gas & Go, manager Cathy Bean said. "All the staff is staying the same, including me as manager," she said. Bean said the ownership change was effective on Jan. 5.
Hanover accounting and business consulting firm Gallagher, Flynn & Co. plans to move out of its Lyme Road office and into a new space at the Rivermill Commercial Center in Lebanon. Co-managing partner Phil Lapp said the lease is expiring in June at the firm's current location in the office complex across the road from the Hanover emergency services building and the accounting firm currently is undertaking a "heavy remodel" of about 3,200 square feet in the so-called spinning and weaving building at the Rivermill complex on Mechanic Street in Lebanon. The renovations will include stripping the floors to the woodwork and an open-air, high-ceiling interior that will give the space the work environment of a high-tech startup, Lapp said. The firm hopes the new workplace offices will be a drawing card for potential hires and "add to the quality of life for our employees." The firm expects to be in the new offices by July 1.
Maple Street Catering has taken over the 4,000-square-foot space at 188 South Main St. that most recently was known as The Engine Room. The catering company, which also owns and operates neighboring Big Fatty's BBQ, is rebranding the space as an event and music center. It plans to host private events and live musical acts. The Engine Room can hold 200 people for standing-room events and about 150 for more formal buffet or sit-down meals, making it one of the larger event spaces in the Upper Valley, Maple Street Catering General Manager Brandon Fox said. "It just needs to have direction and some TLC." Renovations currently are underway on the space, according to the company's Facebook page. "We have a great plan for what we're going to do, and we're going to make it popular," Fox said. The company anticipates renovations will be completed by early March.
A Laconia, N.H.-based warehouse and distribution company has bought the Grantham Indoor structure in Grantham. Laconia Best Warehousing and Distribution Inc., which in early January closed on the purchase of the building and its associated 10 acres of property off Exit 13 on Interstate 89, will utilize the 40,000-square-foot structure as a warehouse and distribution center, according to Bob MacNeil, the former owner of Grantham Indoor. "Logistically, it's great for a transportation company because of easy access to the highway," he said. MacNeil had listed the Grantham Indoor facility for $1.35 million, although he declined to say how much Laconia Best Warehousing and Distribution ultimately paid. "It was a good negotiation, he said. "I think it was good for both parties."
The original Hubert's Family Outfitters store is closing. The Newport store, opened in 1972, is expected to shutter on Saturday, April 21. The decision, which was officially announced at the end of January, was precipitated by the retirement of longtime company principals Guenter Hubert and his wife, Kathy Hubert, and changes in customers' buying habits. The store was the first in what eventually became a seven-store chain.
Three 26-year-old Vermonters have launched an architectural business to build affordable homes targeted at millennials, first-time home buyers or empty nesters looking to downsize. Rebekka Dimick, Riley White and Neil Hare, all 2009 graduates of Windsor High School who grew up together, are trying to tackle the Upper Valley's affordable housing issue through their new firm, Vesta Homes LLP. "A lot of us are struggling to find affordable homes, and we saw a problem with younger people finding homes in the area," Dimick said. "We want to bridge that gap." Interest rates for mortgages and on loans for home building have been at historically low rates since the recession, and although they have begun to creep up, the math can make it no more costly to build a home than to rent an apartment, according to Hare. Hare, Dimick and White recently opened Vesta Homes on Main Street in downtown Windsor in the former office of a lawyer. The firm is focused on small, custom-designed homes — typically 1,000 to 1,500 square feet — that cost between $150,000 to $200,000 to build. Vesta Homes has been conceived as a "start-to-finish" home design firm, according to Dimick, "to do everything involved with building a new house, from assisting with the financing process, designing the house, building it and then helping with interior decorating."
The Richards Group, an insurance and financial services firm headquartered in southern Vermont, has reached an agreement to acquire Centurion Insurance Group from Mascoma Bank and will consolidate its Norwich offices into Centurion's building on North Main Street in West Lebanon. Richards Group, based in Brattleboro, is a leading insurance broker and health benefits consultant throughout Vermont. Mascoma, in announcing the sales agreement, did not specify a reason for divesting its insurance agency unit, which it opened in 2012 and then enlarged when it acquired Centurion Insurance Group, founded in 1977, two years later. The purchase of Centurion, which is expected to be finalized by April, is a "natural fit" for Richards Group, said Tom Scull, a principal in Richards and head of its employee benefits group.
The co-owners of the West Lebanon Domino's Pizza franchise — which does a blazing business selling pizzas to Dartmouth College students thanks to the pizza giant's mobile phone app — are opening a Hanover location in the same building as the Irving gas station and the Circle K. Robert Keene, who is a partner with Keith Bell in the West Lebanon Domino's pizzeria, said he expects the Hanover location will be open by the middle of April. Bell also owns a Domino's franchise in Claremont, which he opened in 2015 before partnering with Keene to expand into West Lebanon in 2016. "A substantial part of our business is in Hanover," Keene said. The partners will continue to operate the West Lebanon Domino's location as well.
* * *
Items of interest to the local business community are published in the Business & Money section of the Sunday Valley News and also are collected in Enterprise. Submissions may be sent by email to biznotes@vnews.com.