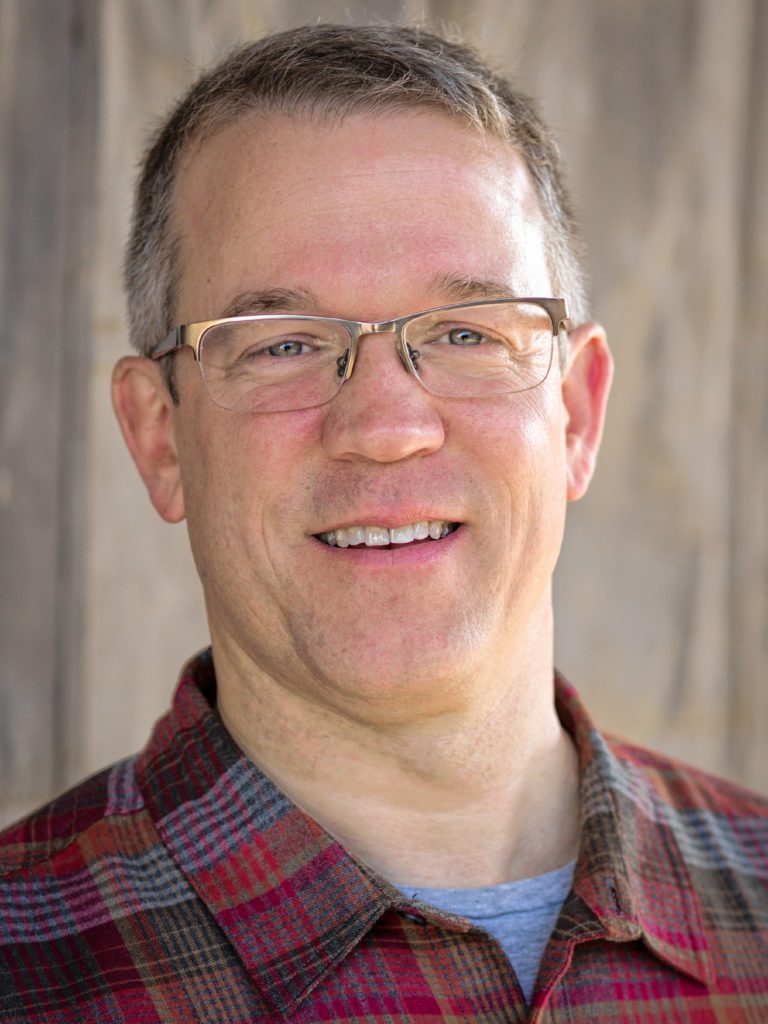 Andrew Winter is a busy guy. As the executive director of Twin Pines Housing Trust, he's always on the lookout for new affordable housing opportunities. Here, he talks with ENTERPRISE about the nonprofit's mission, its challenges and why he's excited about what's in the works. (Questions and answers have been edited for clarity and length.)
What role do you play in helping Twin Pines to accomplish its affordable housing mission?
Twin Pines Housing is the only regional nonprofit provider of multi-family affordable housing in the Upper Valley. We serve communities on both sides of the Connecticut River, providing a range of housing options, from transitional and supportive housing, to age-restricted and general occupancy multi-family housing. We also provide homeownership opportunities. Twin Pines Housing currently owns 417 rental units.
My role is to keep all of the balls in the air! Affordable housing in the nonprofit world is a complicated mixture of identifying new projects, seeking financing, shepherding projects through the construction process, qualifying tenants and leasing properties, maintaining the properties we own, and supporting our residents. I'm always keeping my eyes open for and evaluating new opportunities for affordable housing.
The process is slow — it often takes years to get from identifying a potential property to applying for funding. Lining up all of the financing, contractors, and permits takes several years as well.
What are the advantages or disadvantages, if any, to being a nonprofit? What challenges do you and your organization face?
I often joke that organizations like Twin Pines Housing have the best and worst of it. We are faced, like all businesses, with the need to meet payroll, balance our budget, identify new revenue sources, and deal with rising costs. We need to be able to attract and retain the best talent we can.
We need to balance competing demands, limited resources for housing production and rehabilitation, and changing priorities on the part of donors and funders. As a nonprofit housing agency, we face additional challenges too. Funding for housing development is limited and highly competitive. While we develop housing in both New Hampshire and Vermont, each with its own pot of funding, both states are small and the amount of federal funding that they receive is modest. They typically have enough resources to fund four to six new construction projects per year across each state. That means we are competing with other nonprofit and for-profit developers for funding, and against projects in Burlington and Manchester.
Changes in federal tax and fiscal policy can have a significant impact on project financing. The recent change in the corporate tax rate, which dropped to 21 percent from 35 percent, negatively affected the market for low-income housing tax credits, the major tool we use to develop affordable housing in this country. With the lower rate, businesses have less tax to offset, so the appetite for credits has decreased, reducing the amount of equity we can raise for projects. It's unclear how this will affect affordable housing in the long run, and it's something we'll need to keep our eye on. Recent interest rate increases, as well as the rise in construction costs, are additional challenges.
How are you working to combat those challenges?
Fortunately, despite these challenges, our organization is currently in a growth phase. We currently have five projects in various stages of development. This includes one under construction and two new apartment buildings in West Lebanon and Hartford, which we expect to break ground on this spring or summer. We are also moving forward with a major renovation project later this summer or fall on a 100-unit rental development that we acquired in West Lebanon in 2015. It is a great time for us as an organization and for the Upper Valley in terms of increasing the supply of affordable and workforce housing.
Twin Pines Housing is in the beginning stage of developing a new strategic plan. Our most recent plan, developed in 2014, served as a helpful guide over the past three years as our organization went through a transition. We're always evaluating our revenue streams and programs in the same way that we assess opportunities to create affordable housing.
We'll be looking at things like how the current political atmosphere will affect funding, how to cultivate other revenue sources, and what ideal staffing levels should be to accommodate Twin Pines Housing's growth. In the meantime, there remains a tremendous need for housing in the Upper Valley with historically low vacancy rates for all types of rental housing, and long waits for affordable housing, particularly in the subsidized segment of our portfolio. At the same time, the Upper Valley is blessed with a very low unemployment rate that is well below the national average. This means that potential employees looking to move to our region may have a difficult time finding housing. We need to improve the quality and supply of housing in our region to help address the long-term economic health of the Upper Valley.
In spite of the challenges — or maybe because of them? — this is incredibly rewarding work. Whether it's guiding projects from start to completion, providing high quality housing for people with limited income, helping families to become stable and healthy or working collaboratively with area nonprofits, businesses and communities to create long-term solutions to a societal problem, it is great to know that we're making a positive difference in the Upper Valley.