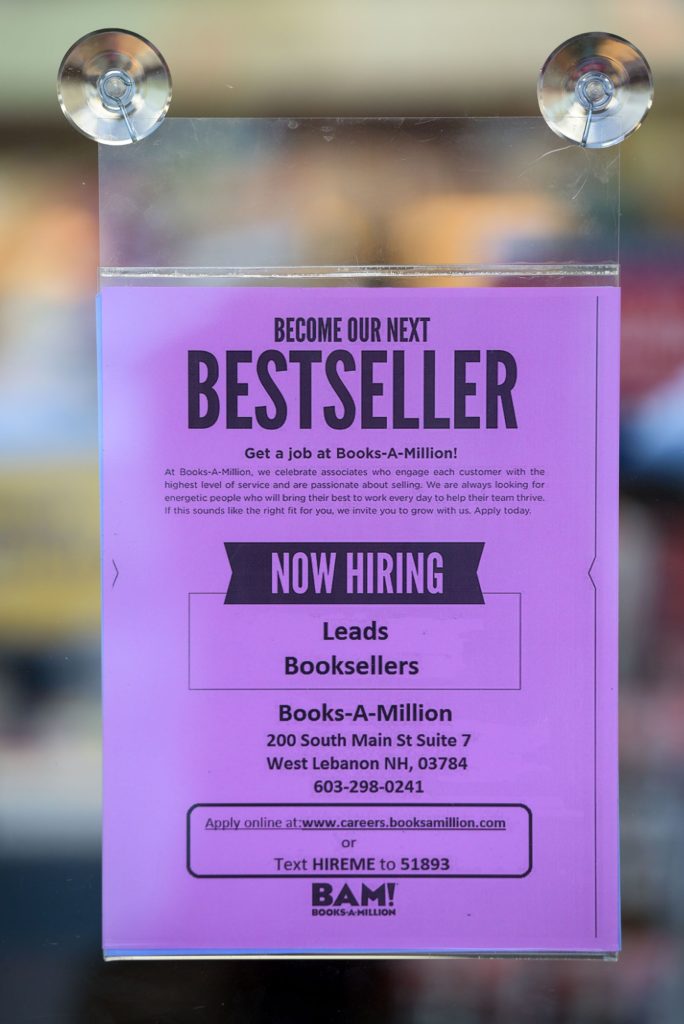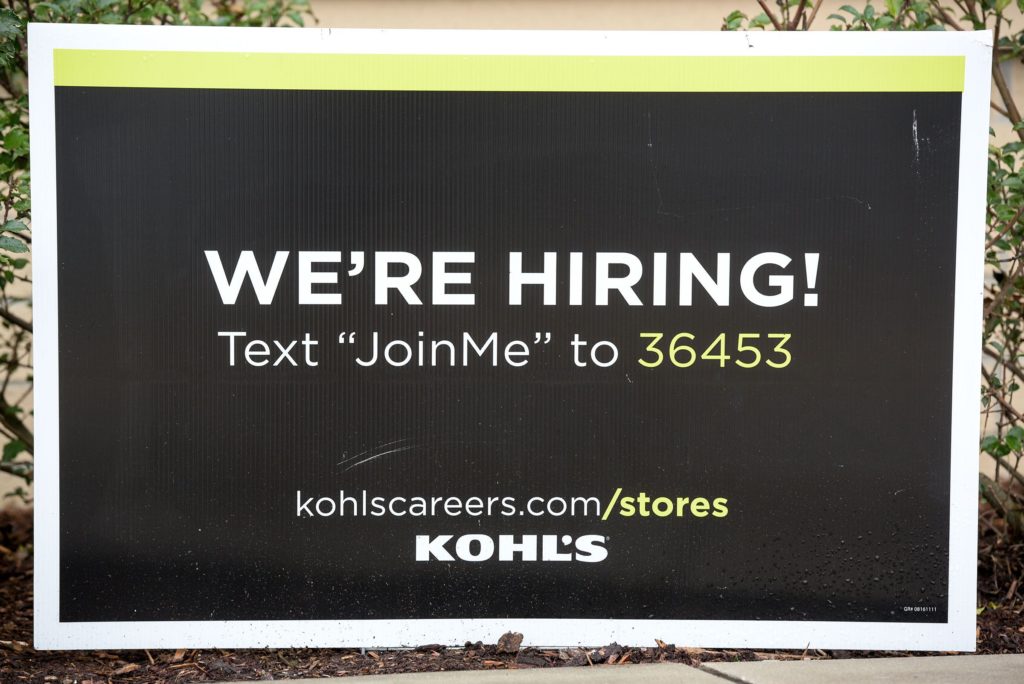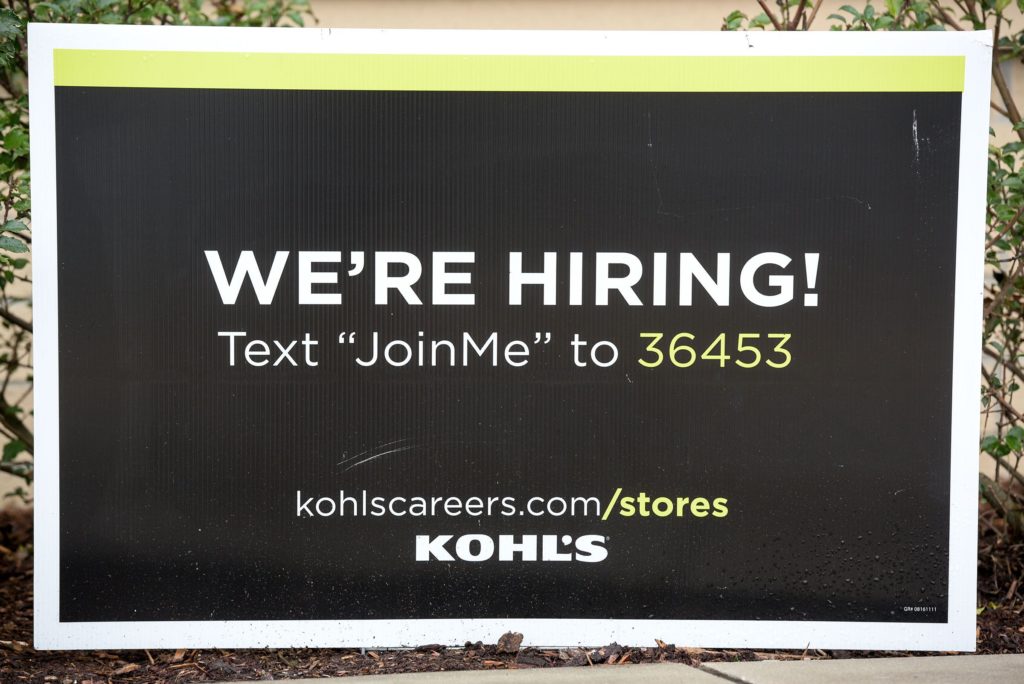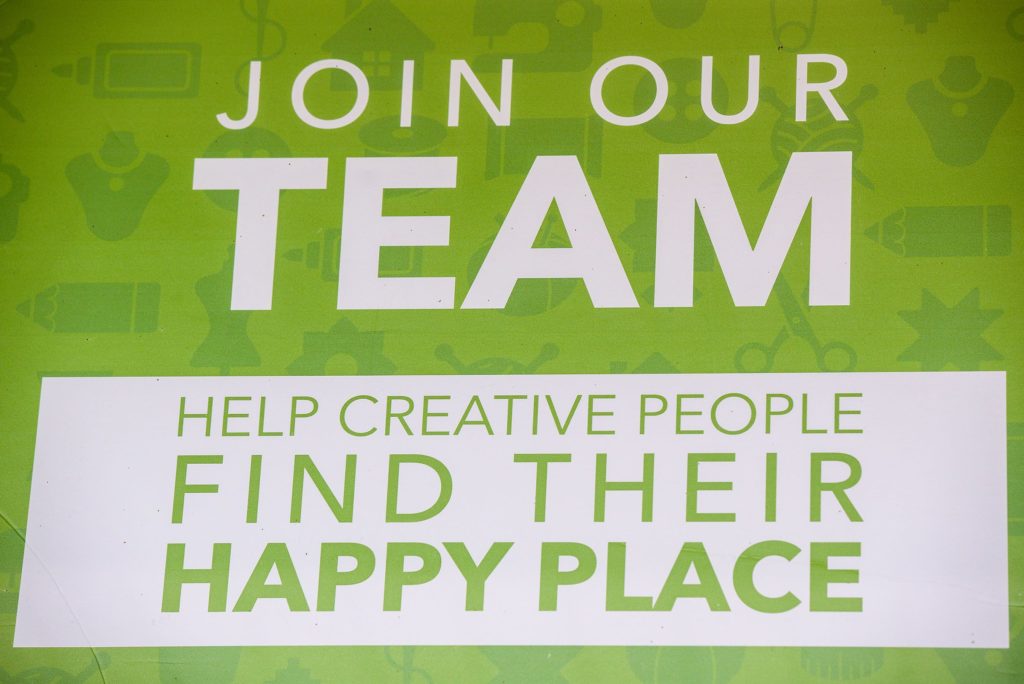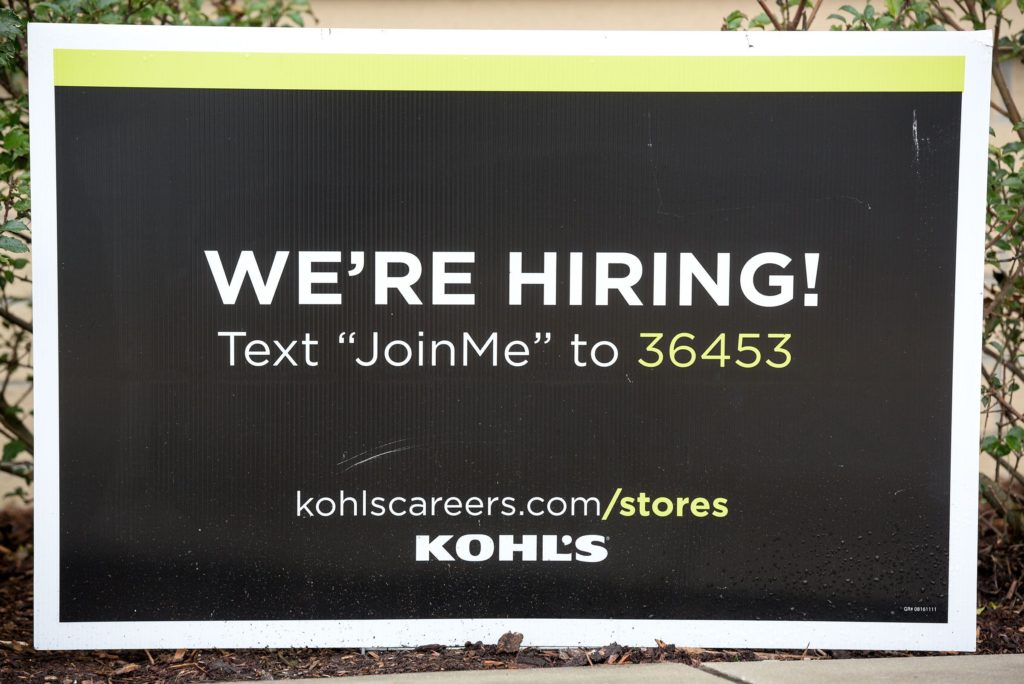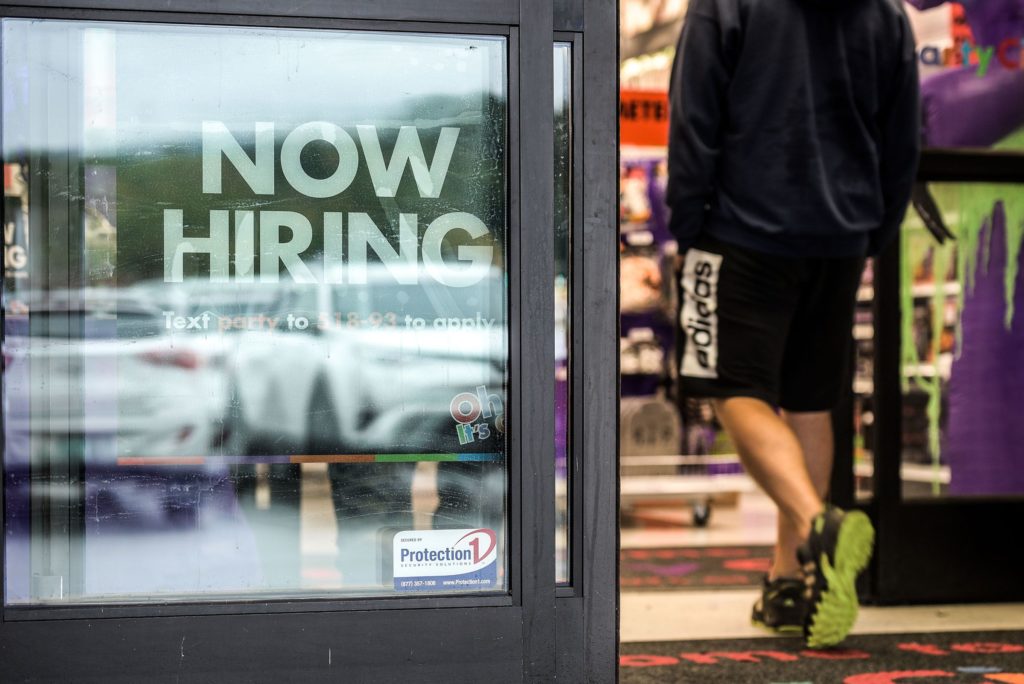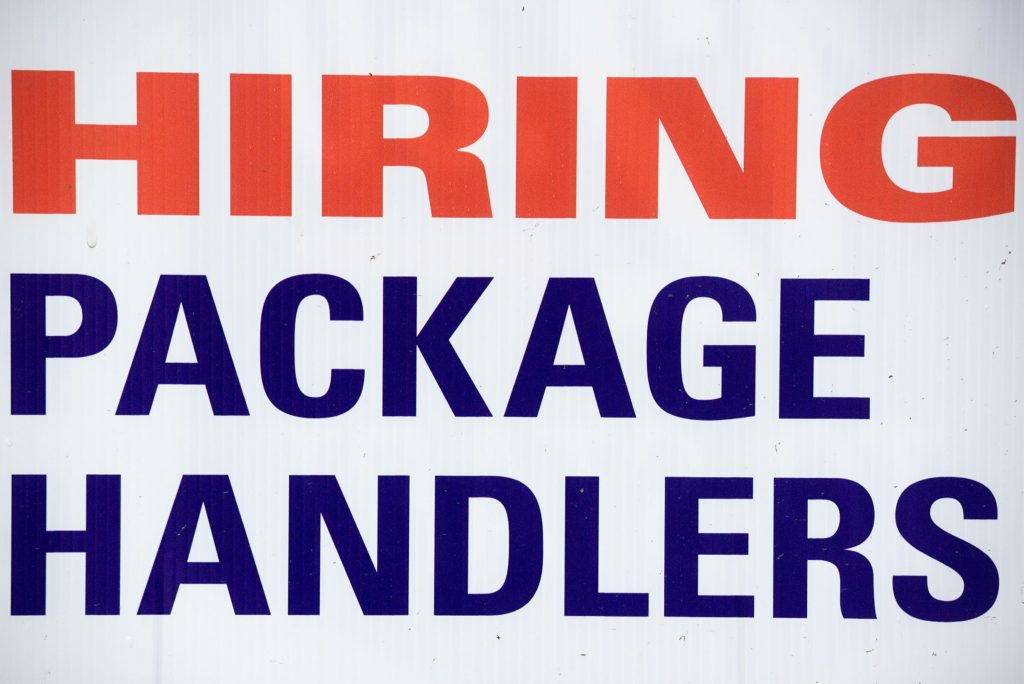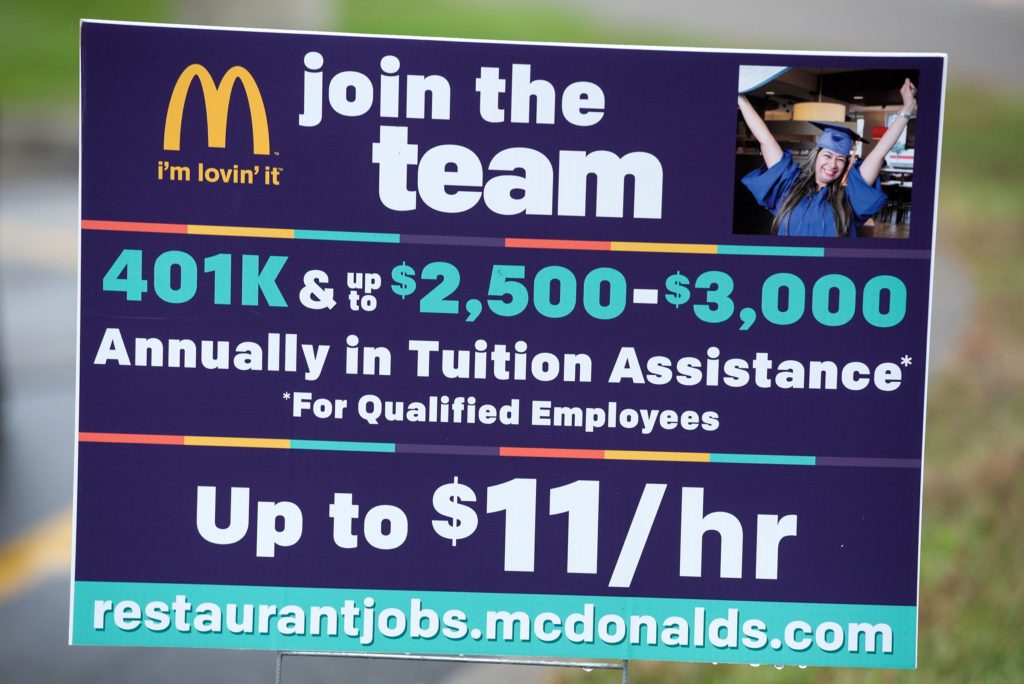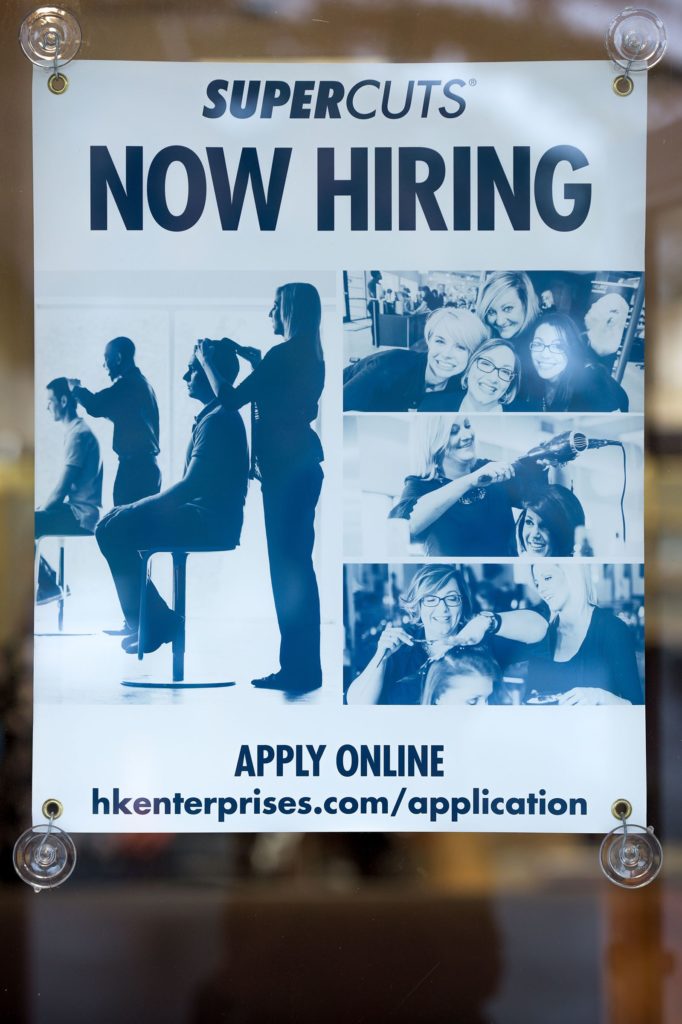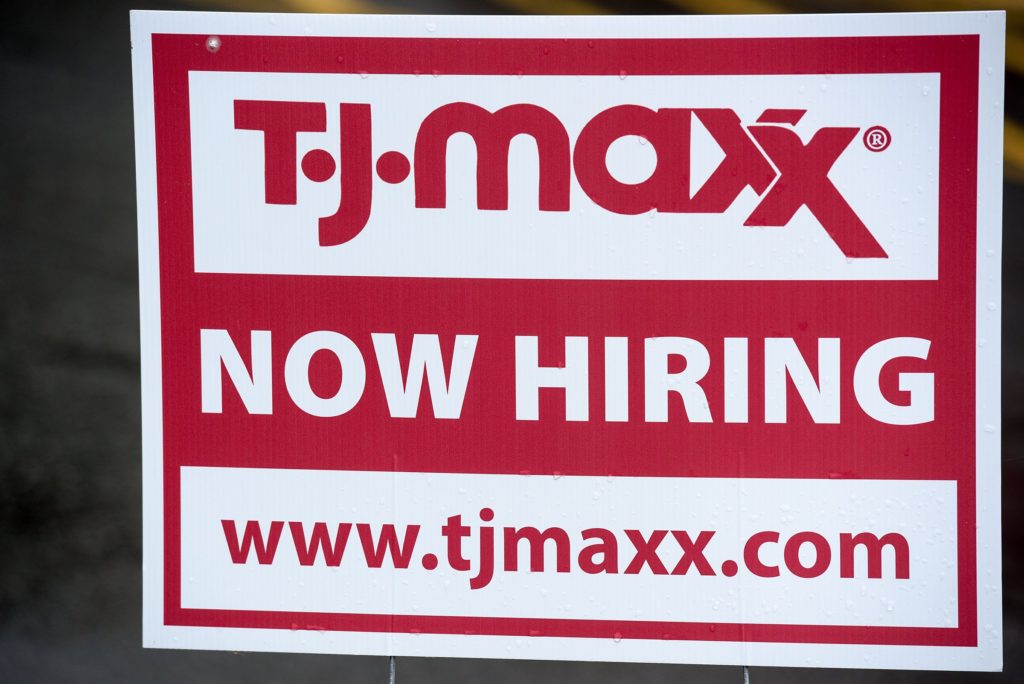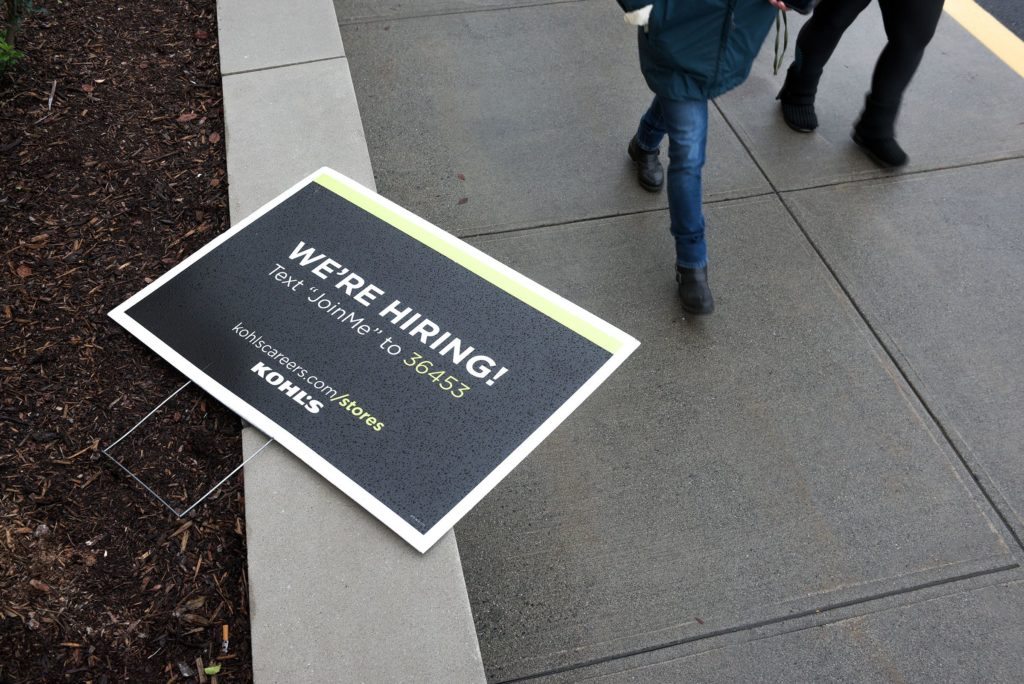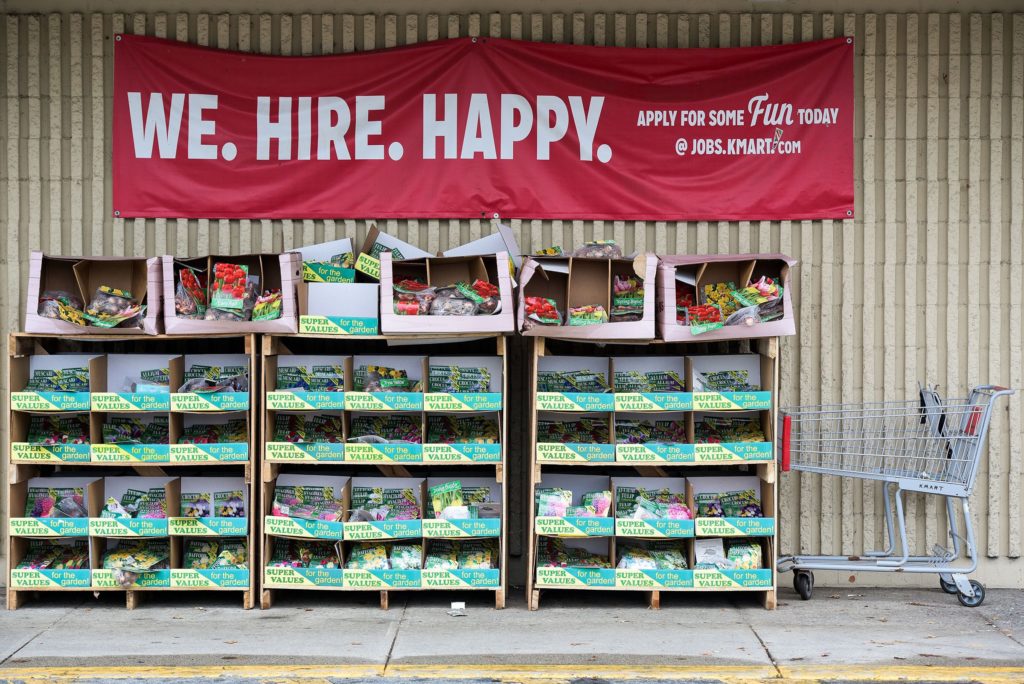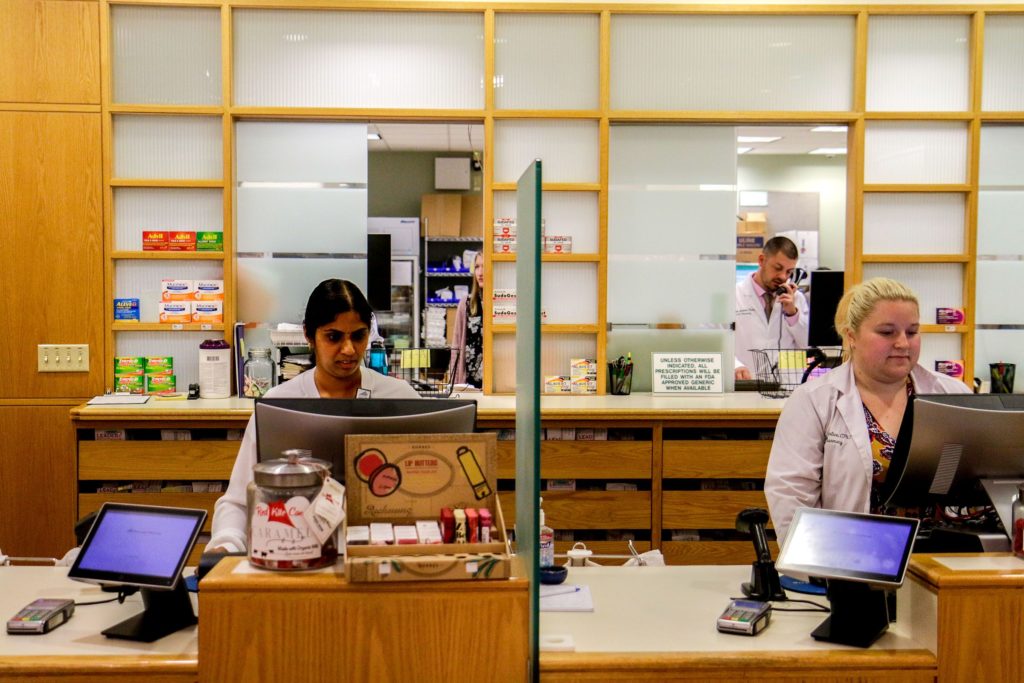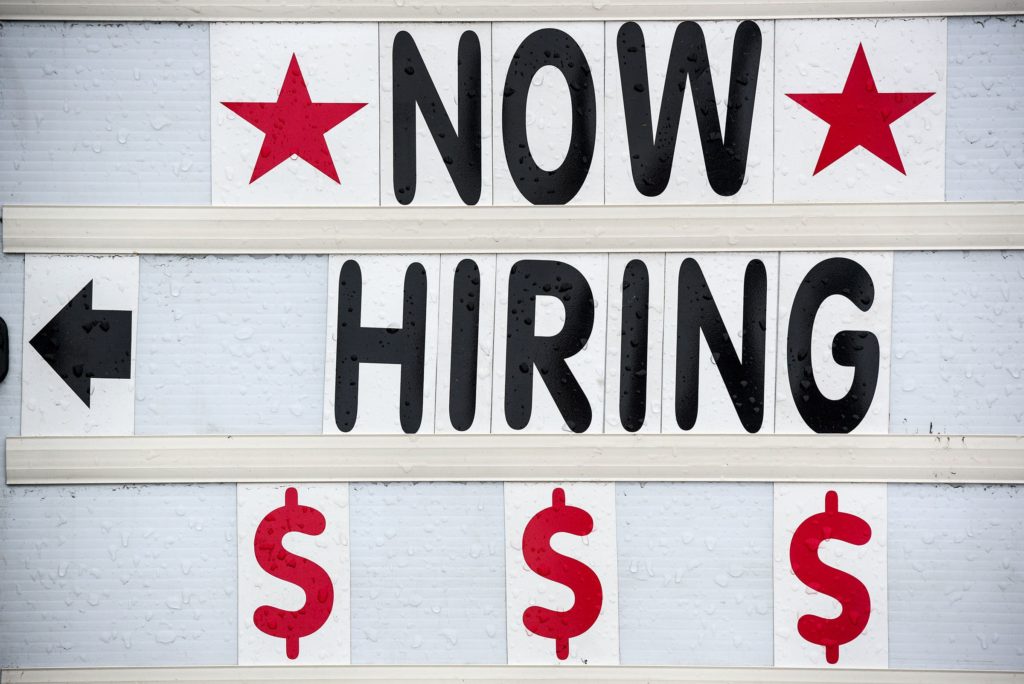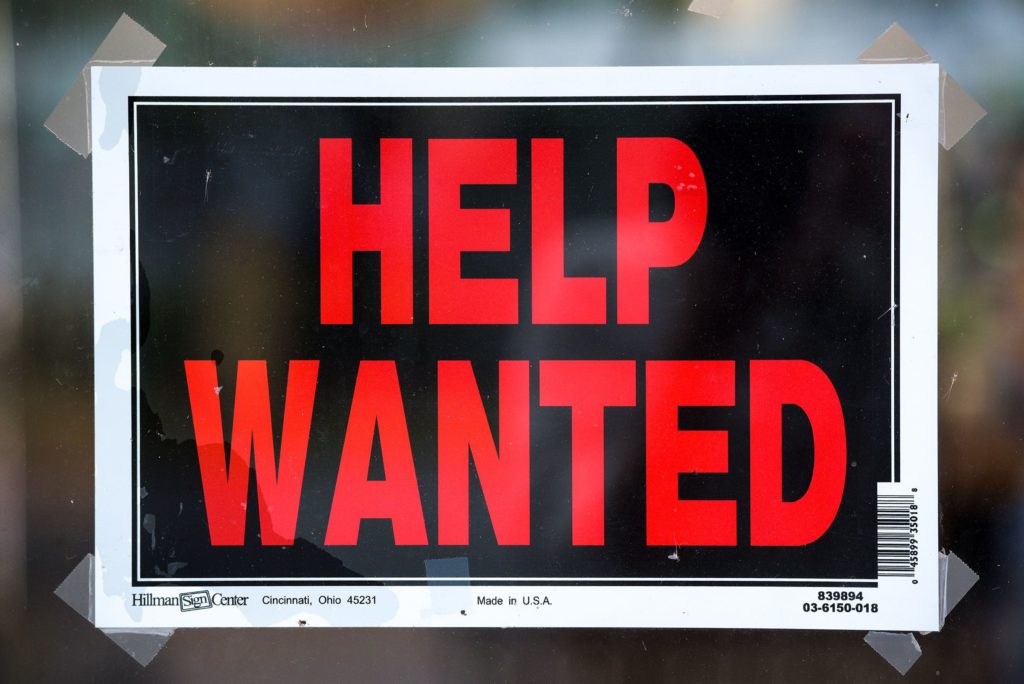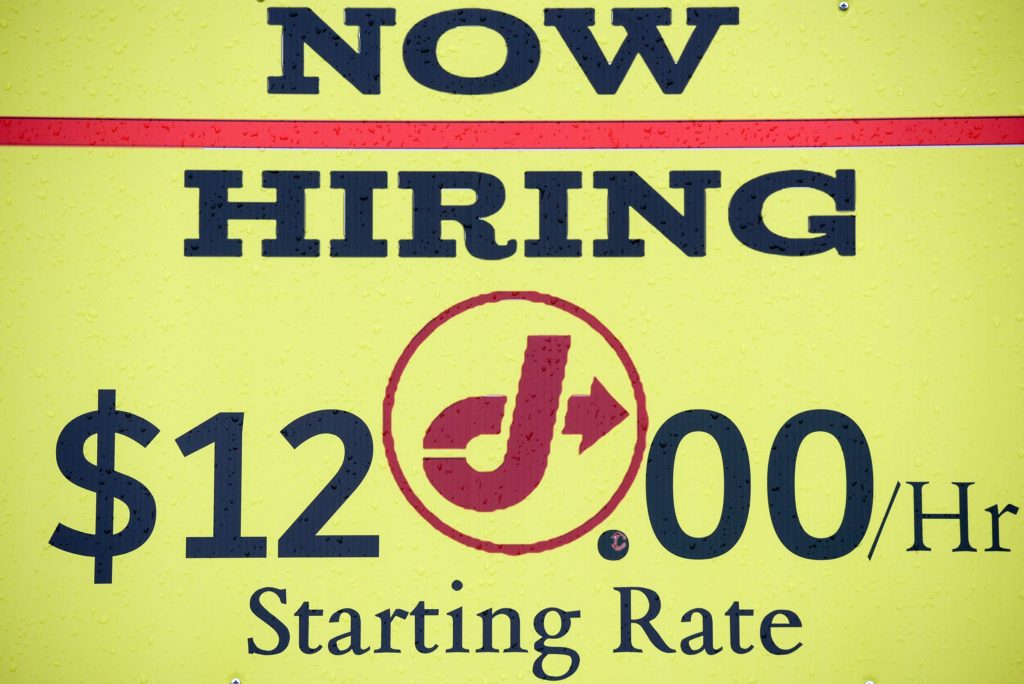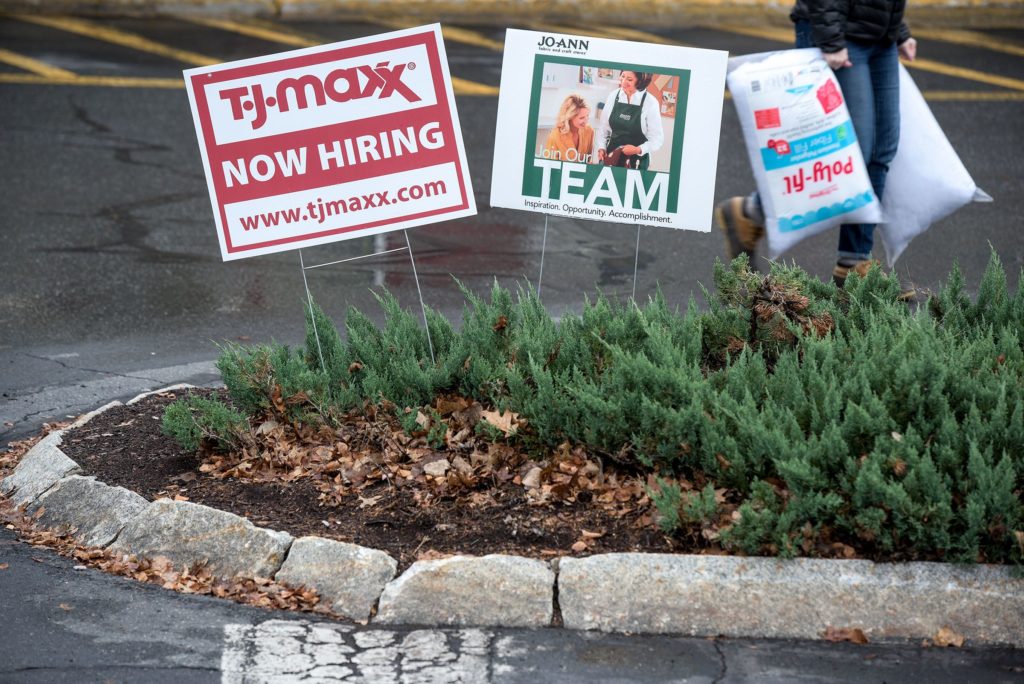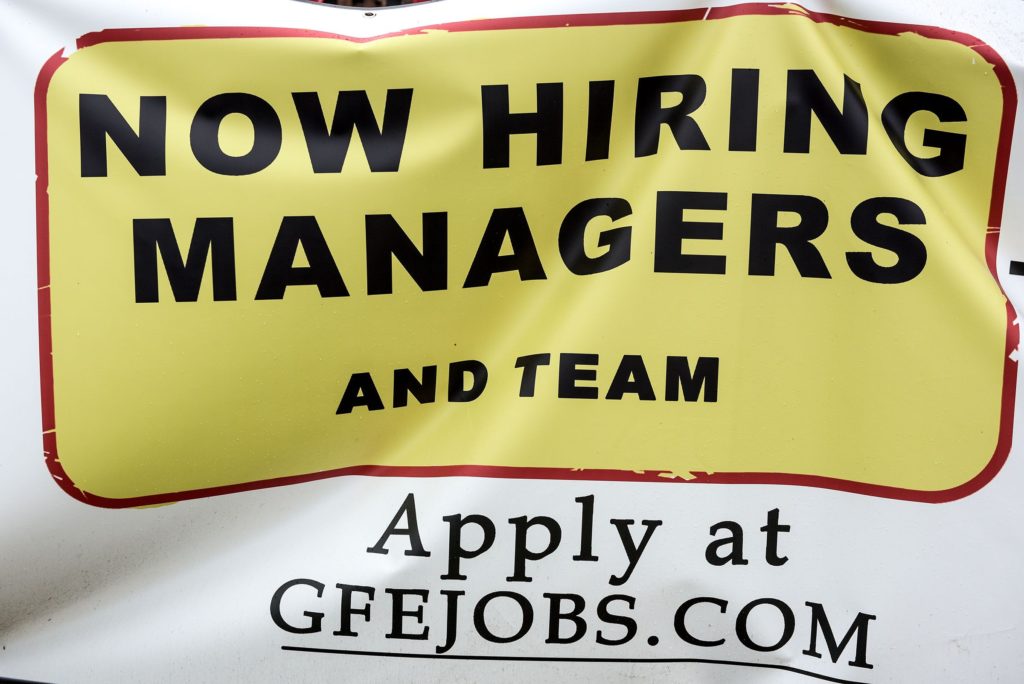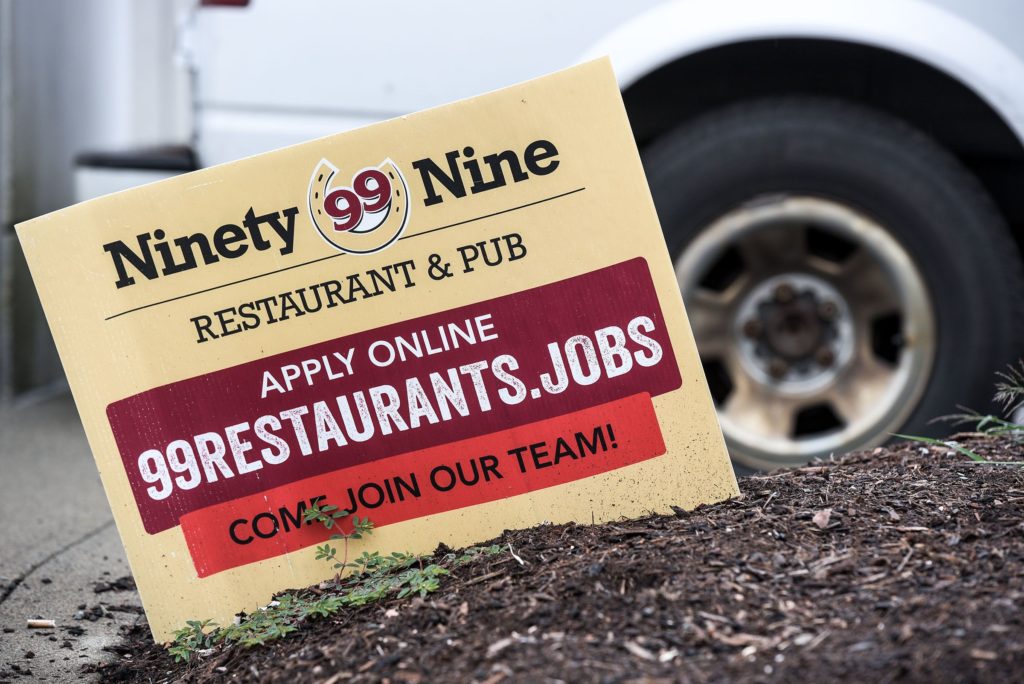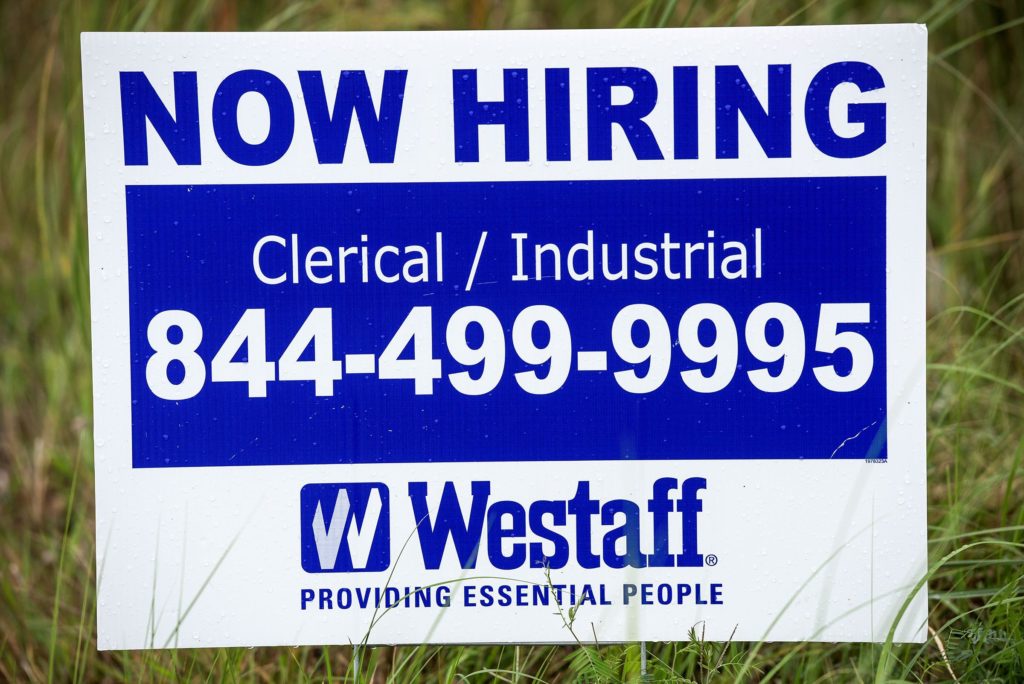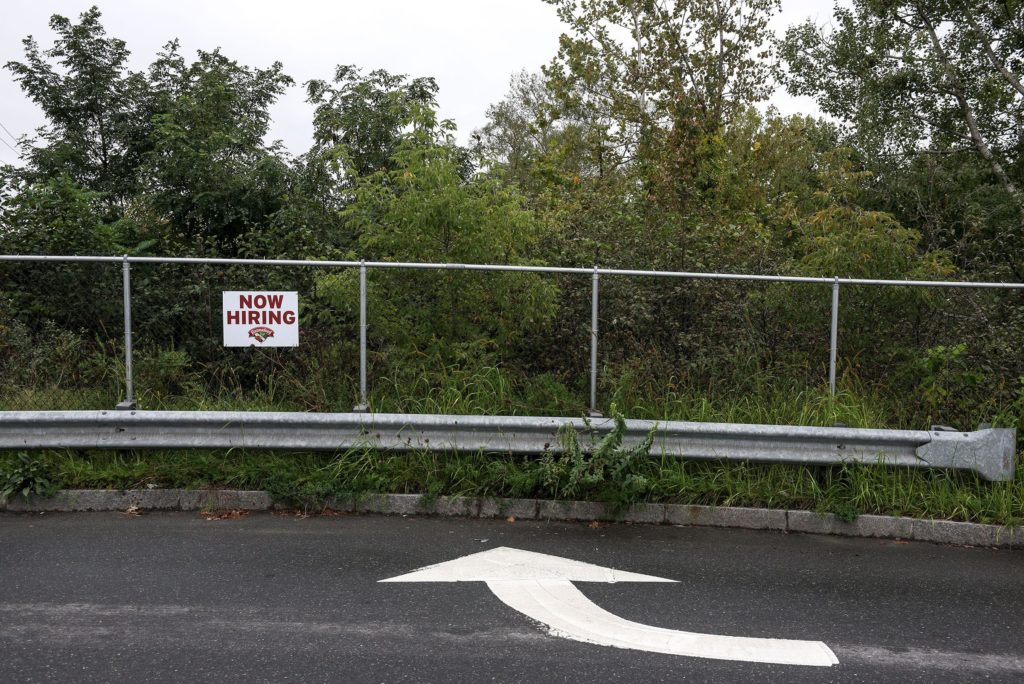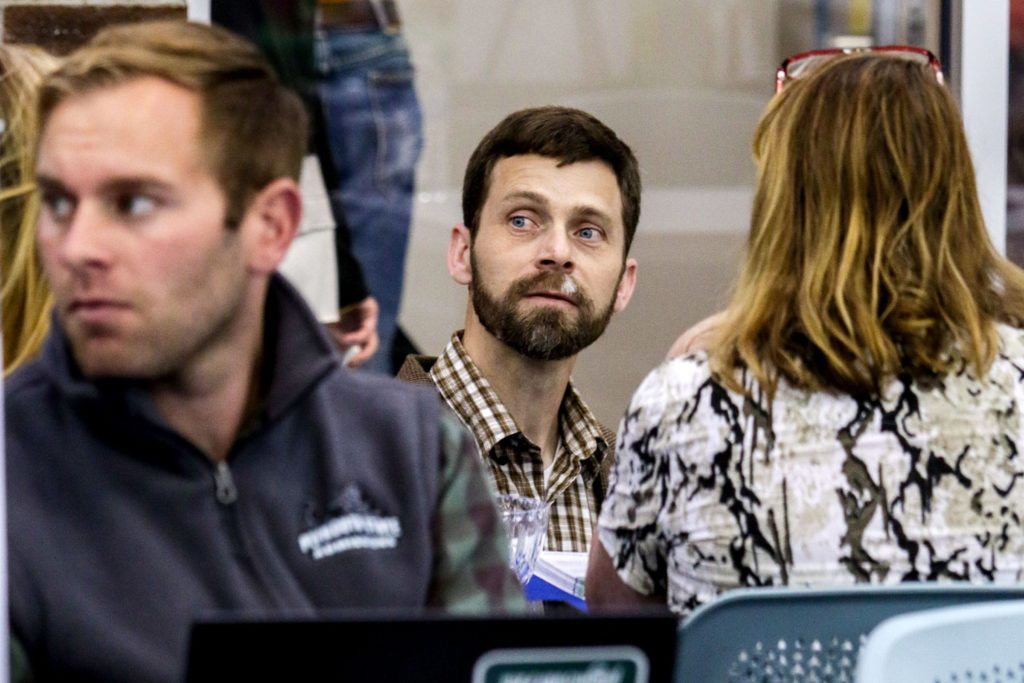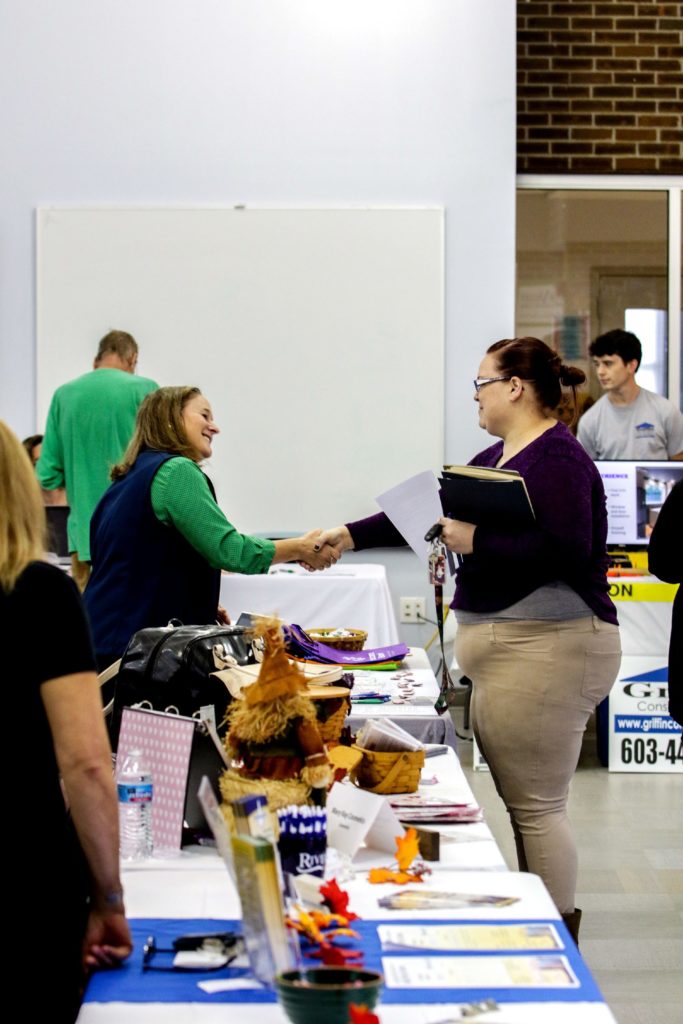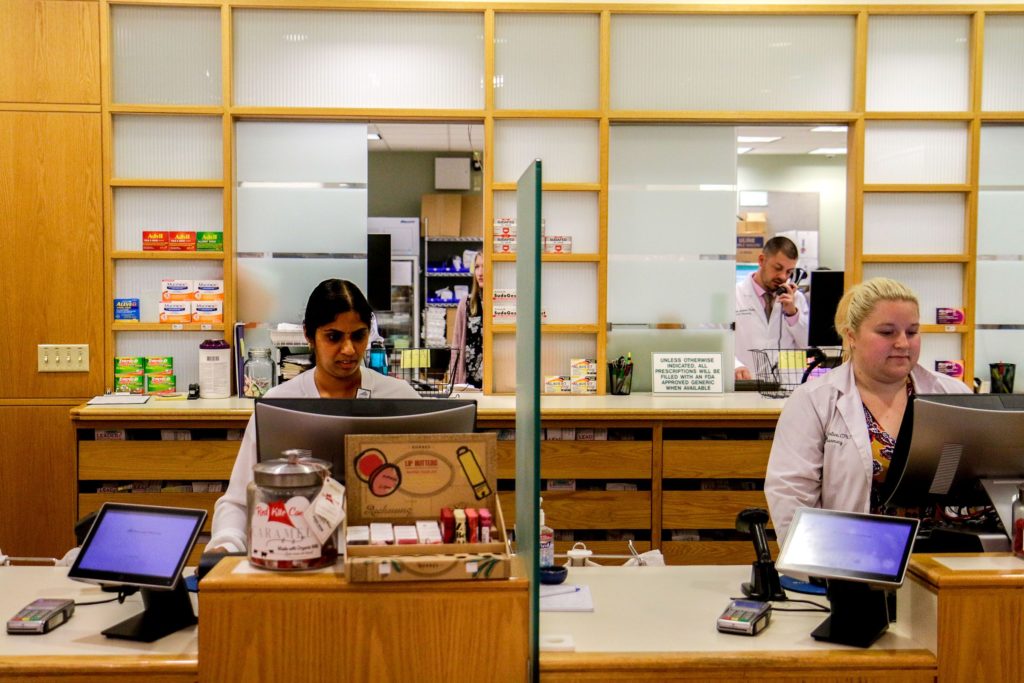 The signs are everywhere, and are hard to miss.
Now hiring. Help wanted. Jobs available. Apply online. All positions needed.
They appear outside manufacturing plants, stuck in the ground at fast-food establishments and big-box retailers or posted just inside the door. They can be spotted on rural roads with no surrounding buildings, or along a town's main thoroughfare. Applications for employment are prominently displayed as customers enter most retail operations and postings are plentiful on popular job-searching sites such as ZipRecruiter and Indeed.com.
In short, many Upper Valley employers in a range of industries, from manufacturing and health care to retail and hospitality, are in desperate need of skilled and unskilled workers, and are doing all they can to fill the demand.
"It is a challenge," said Dannielle Towle, human resources manager for New Hampshire Industries in Claremont. "It has been difficult trying to find qualified candidates."
NHI, a manufacturer of industrial pulley systems, currently employs 135 people at its plant off River Road.
Towle said the company receives enough applications for the roughly six positions it currently is looking to fill, but a lot of the applicants have little to no manufacturing experience and instead come from different fields, including retail and nursing. Others have inconsistent job histories.
"That is a red flag for me," Towle said.
To maintain production at the level needed, Towle said, NHI pays some overtime and has had former employees who retired after years with the company come back to help fill in.
NHI's hiring struggle appears to be the norm not only in the Upper Valley, but throughout Vermont, New Hampshire, New England and beyond.
At 2.7 percent and 2.8 percent respectively, New Hampshire and Vermont have two of the lowest unemployment rates in the country. In September, the national unemployment rate fell to 3.7 percent, the lowest it has been since 1969.
"This is really a regionwide problem that includes Maine and northern New York as well as New Hampshire and Vermont," said Jeff Carr, president and senior economist at Economic and Policy Resources in Williston, Vt.
According to the September labor report from the Office of New Hampshire Employment Security, the state's current unemployment rate is the lowest it has been since 1999, when the figure also was below 3 percent. The rate rose to about 6.5 percent around 2010, in the wake of the Great Recession, but steadily declined as the economy rebounded. In the Upper Valley, New Hampshire unemployment is close to 2 percent, the employment security report said.
If that weren't enough tough news for employers, the U.S. Department of Labor recently reported that the "quit rate," the number of workers voluntarily leaving their jobs without having a new one lined up, rose by 212,000 to 3.3 million, or 2.4 percent, the highest in 17 years.
A flyer that recently appeared in mailboxes in the Claremont and Lebanon areas details how desperately employers in other parts of the country need help as well.
Veritas Steel, a fabricator based in Wausau, Wis., is looking for welders, painters and machine operators, and was offering a generous wage and benefits package along with relocation assistance for anyone who opted to leave the Upper Valley area and join the company. Those jobs are the same ones that Claremont's Canam-Bridges, which also is a fabricator of steel for bridges and road projects, is looking to fill at its own plant.
"That just shows that we are not alone," Canam general manager Pooya Roohi said, referring to his company's difficulty finding skilled workers. "It has always been an issue (for Canam), but it has gotten worse the last few years."
Aging Population, Strong Economy
Economists and others who study labor issues and are involved in workforce development say an aging population, a low birth rate, less in-state migration and a strong economy are the major reasons for a lack of available workers in the New Hampshire and Vermont. Statistically, the Twin States rank among the top five oldest states in the country, in terms of average population age.
"We are losing a lot of skilled workers who are aging out, and the question is, how do we identify the next generation of workers?" said Phil Przybyszewski, workforce solutions project director with NH Works' New Hampshire Sector Partnerships Initiative.
The partnership initiative works with different sectors of the state economy to assist employers in training potential employees and improving the skills of employees on the job.
While larger companies may have the resources to develop in-house training programs, Przybyszewski said, most employers in New Hampshire — where the average company size is 35 staffers — lack the resources for that approach.
"We try to connect the dots for them and identify challenges and solutions," he said.
Canam's Roohi pointed to what he termed a "generational gap" in the trades as a big reason for the worker shortage.
"As a country, we lost focus on the skilled worker trades. Retiring workers are not being replaced the way they should have and we can see a generational gap," Roohi said.
Matt Cota, the executive director of the Vermont Fuel Dealers Association in Berlin, said his industry sees firsthand the effects of an aging population. He also agreed with Roohi's assessment about there being fewer young people interested in learning trades.
Cota said the issue actually is the same nationwide: Older drivers are retiring, but younger ones are not stepping up to take their place.
"There is zero population growth in Vermont," Cota said, adding that fuel service companies also are in need of propane, oil and gas technicians. "This has been going on for years. It is a struggle to get people into the trades."
In a recent interview on Vermont Public Radio, Cota talked about the shortage of workers with commercial driver's licenses who can deliver fuel and how that problem is going to get worse with the heating season fast approaching. Last year, company owners and management often had to get behind the wheel themselves to make deliveries, and they probably will have to do that again this winter.
The generational gap has been particularly hard on Vermont, where, as the state's Commissioner of Labor Lindsay Kurrie noted, the population on average is older than just about every other state's.
"We are the second oldest state in the nation," Kurrie said, referring to the average population age. "We have many more leaving the workplace than people coming in. With the low unemployment, you are going to see more jobs than qualified people to fill them."
Erin Sigrist is the president of the Montpelier-based Vermont Retail and Grocers Association, which represents the interest of its 700 members across the state.
"It is certainly a problem for retailers and grocers," Sigrist said of the hiring shortage. "It's what everyone else is grappling with: a lack of quality employees."
One factor making it harder to staff many entry-level jobs, Sigrist said, is that there are fewer high school and college students looking for part-time work. She said many students now spend more time on academics and related programs or extracurricular activities, including athletics.
"There are fewer young people coming up through the ranks," she said. "It is really (affecting) just about every employer, whether it is the independent grocer or general retail store."
Age, however, is not the only reason for the dearth of employees: The strong economy, ironically, is having a major impact.
"Unemployment is at 2.7 percent," said Nancy Kyle, president and CEO of the New Hampshire Retail Association. "Everyone who wants to work is working."
"(The labor shortage) is critical," Kyle added. "From the one-person business on Main Street to the fully online company to the big-box store, all of them are having a really tough time finding workers."
New Hampshire Lodging and Restaurant Association President and CEO Mike Somers said the labor shortage has some of his members — mostly restaurants and hotels — cutting hours, resulting in staff taking on more work and lengthier shifts. Or, he said, they are closing their businesses on the slower days of the week.
"It gets challenging," Somers said.
The Home Depot's district human resources manager Donna Whipple, whose region includes stores in the Upper Valley and greater Vermont, agreed with those who said it is tough to fill job openings, but also said that is nothing new for her.
"I was in here in the late '90s and early 2000s in a different field, and we had the same issue: staffing. Now, as the economy grows, it makes it even harder," she said.
Annette Nielsen, an economist with the state New Hampshire Employment Security Office in Concord, has been watching the trend toward employee scarcity for years.
"Several years ago it was mostly skilled labor (that was in demand), but now it is more broad-based and is affecting all sectors of the state's economy," Nielsen said. "It is an even bigger problem in rural New Hampshire."
She said the state economy was humming along in the 1980s, but during that time there was more in-state migration, and affordable housing was not an impediment to people moving within the state or in from out of state.
Vermont last experienced an unprecedented low unemployment rate in the late 1980s, when the rate dropped below 2 percent, said Carr, the senior economist at the Williston firm.
But several of the factors that are influencing today's economic environment weren't in play during the 1980s, including the amount of skilled workers, the cost of housing and debt, Carr said.
Worker mobility, especially among young adults, poses a challenge to employers because housing costs and student debt are forcing many younger workers to live with their parents at levels not seen since the late 1800s, Carr said, which lessens their ability to move to a new area for a job and begin living on their own.
"There is rigidity in the housing market, so it is hard to find decent affordable housing where the jobs are," said Carr, who noted that it is typical for young people to look for jobs in major cities because of the lifestyle cities offer — as opposed to what is available in rural parts of northern New England.
What also is key, from Carr's perspective, is immigration, which has become more restrictive under President Donald Trump. Tighter immigration policies can put upward pressure on wages, which may be good in the short term but will be detrimental in the long run, he said.
"I can't imagine not solving this (labor shortage) without becoming more friendly toward immigration," Carr said.
Getting Creative for Growth
Ideas on how to address the problem are being generated within the affected industries. Paid college tuition and additional education, in-house job training and generous benefits are some examples of what employers are offering.
But these perks aren't just for established employees. Many employers have begun offering considerable incentives for entry-level jobs. Increased pay, better benefits, more flexible hours and a career path in management are among the things employers hope will attract workers.
In Claremont, there is a sign above the soda dispensing machine in McDonald's that cannot be missed. It is a "check" for $2,500, made out to "any college or institution," that is intended for anyone who is employed at the fast-food chain for at least three months and who works a minimum of 15 hours a week.
"You have to get creative to sustain your business in these times," said Sigrist, the president of the Vermont Retail and Grocers Association, who said she knows of one Vermont sandwich shop that has paid up to $22 an hour for the right person.
Sigrist also said she knows of businesses in Vermont joining together to offer reciprocal-type incentives to employees. For example, with reciprocal incentives, a ski area might offer discounted lift tickets to workers at restaurants, while those who work at the ski area might get discounts at those restaurants.
Cota, the Vermont Fuel Dealers Association director, said one idea his company had as a short-term solution to the worker shortage is to share drivers with other seasonal industries such as paving, which shuts down in the winter.
"You do most of the work in 90 days and it can pay $23 an hour with benefits and overtime," Cota said.
"We need to focus more on the trades," he continued. "There is still hiring in industries where they fix stuff and move stuff and it pays pretty well."
Whipple, the district HR manager who said The Home Depot is looking to fill positions at both its West Lebanon and Claremont stores, has a number of incentives ready for potential employees.
"It really is an employee-driven market right now," Whipple said. "To attract talent, we look at offering better benefits, training and technology."
A Trend Toward Education, Training
"There is a whole alphabet soup of workforce development programs out there (in Vermont)," Carr said.
Depending on the industry and the type of employees needed, businesses in both New Hampshire and Vermont are working with educational institutions, regional development groups and state agencies to train workers in a particular field and start them on a career path. Others have started apprenticeship programs.
The hospitality industry is looking at placing new employees on a career track by helping them see a defined future in the field, rather than having them think they can't move beyond entry-level jobs like busboy or dishwasher.
"We look to help define a career path," said Przybyszewski of the New Hampshire Sector Partnerships Initiative. "And it can be more than culinary (careers). There is hotel management, accounting, maintenance."
Kurrie, Vermont's labor commissioner, said the state has "returnships," which refer to an appeal for those who may have retired or left the workforce to raise a family and could be interested in returning to the job market.
"We are trying to get those folks educated and trained to get them back in the workforce," Kurrie said.
For manufacturers, who unlike most retail establishments and restaurants are looking for skilled workers that will remain with the company for the long term, the approach is focused more on training and education.
That is the direction that New Hampshire Industries has begun to consider with its certified apprenticeship program, which is a partnership between the manufacturer, River Valley Community College and the state, said Towle, the company's human resources manager.
"We believe that by investing in training and learning programs, such as the certified apprenticeship program, we will be able to attract and attain candidates with the desire to learn and help improve our overall culture," Towle said. "In the long term, the hope is this program will provide our employees with a greater knowledge base that will give them more confidence and ability to produce quality parts for our customers."
At Canam, which employs 125 people, Roohi said the company works with welding schools, holds job fairs and runs ads on every possible medium. "We are trying just about everything," he said.
Canam, which currently is doing work for New York's LaGuardia Airport and on railroad bridges on Long Island, hopes to continue to expand its reach. But that won't be possible without staffers.
"We have an objective to grow our capacity, but we are having some challenges to get on that growth path we want to be on," Roohi said.
To meet growing demand, Lebanon-based FujiFilm Dimatix last year began offering weekend shifts of two 10-hour days in the hopes of tapping into a demographic that was not able to work weekday shifts. In June, the company said it had hired between 40 and 50 workers for weekend work.
Dartmouth-Hitchcock Medical Center recognized several years ago that it needed to take a different approach to filling hundreds of jobs at its facilities. Simply waiting for new applications and hoping the applicants had the necessary skills was not coming close to helping the medical center meet its hiring needs. The hospital would get a sufficient number of applicants for a particular job, but few, if any, had the right qualifications.
The problem was beginning to affect patient care, particularly in terms of scheduling, which forced new patients to be sent elsewhere and appointments to be pushed out.
"The problem, and it is one that a lot of rural health care facilities have, is a limited number of qualified people in the immediate labor market," John Malanowski, then chief human resources officer at DHMC, said in a December 2015 interview with Enterprise. "We had to think creatively to find qualified staff. We believed there were a lot of talented people in the area, so we decided to build our own workforce. We have been pleasantly surprised and extremely pleased with the progress and success."
To that end, the hospital opted in early 2013 to develop its own apprenticeship program, known as the Workforce Readiness Institute. The goal of the apprenticeship program was to attract more qualified candidates and easily determine those who have both an interest in the medical field and the necessary basic skill set.
The apprenticeship program was developed with the help of Vermont HITEC, a workforce training and consulting firm based in Williston.
In the year after the program's launch, DHMC trained 58 medical assistants, 21 pharmacy technicians, 13 medical coders and 10 registration representatives, a total of 102 apprentices, through the hospital's Workforce Readiness Institute program.
The goal was to hire up to 400 new employees in various fields by 2020.
"I would say it is really going well," DHMC's Workforce Development Director Sarah Currier said. "We are definitely on track, and my bet is we will hit the mark by 2019.
"The strong economy and low unemployment has all the businesses looking for workers, so this is really a good step for us."
Even more important, Currier said, is DHMC's ability to retain employees after investing in their training and education. Of those who leave the position they were trained for, most do so to pursue additional educational or perhaps a different career path within the organization, she said.
Another newly introduced change is payment for employees who are in training. Previously, pay did not begin until an employee was formally hired. Offering pay, Currier said, expands the pool of candidates because someone now can apply to the program without having to worry about how they will generate income during the training period, should they be selected.
"That shows how tight the unemployment rate is," Currier said.
The apprenticeship program recently was recognized for its unique approach to filling the need for skilled workers.
CareerSTAT, an employer-led initiative of the National Fund for Workforce Solutions, chose DHMC as one of four health care employers that were awarded a 2018 Frontline Healthcare Worker Champions, the hospital said in a Sept. 12 news release.
At some point — whether in the coming months or next year — economic growth likely will cool. To what extent is never clear, but Nielsen, the economist with New Hampshire Employment Security, said such a slowdown won't change the structural problem of the region of fewer younger workers entering the labor force and more people retiring.
"Those problems won't go away," Nielsen said. "Employers need to keep finding creative ways to attract workers to their field."
Regardless of the field — hospitality, retail or skilled manufacturing — employers that can persuade prospective employees to invest in their futures can be more successful in recruiting talent.
"You have to sell them on a career path, not just a job," Nielsen said.
Patrick O'Grady, of Claremont, is a correspondent for the Valley News, where he covers Claremont and Newport.