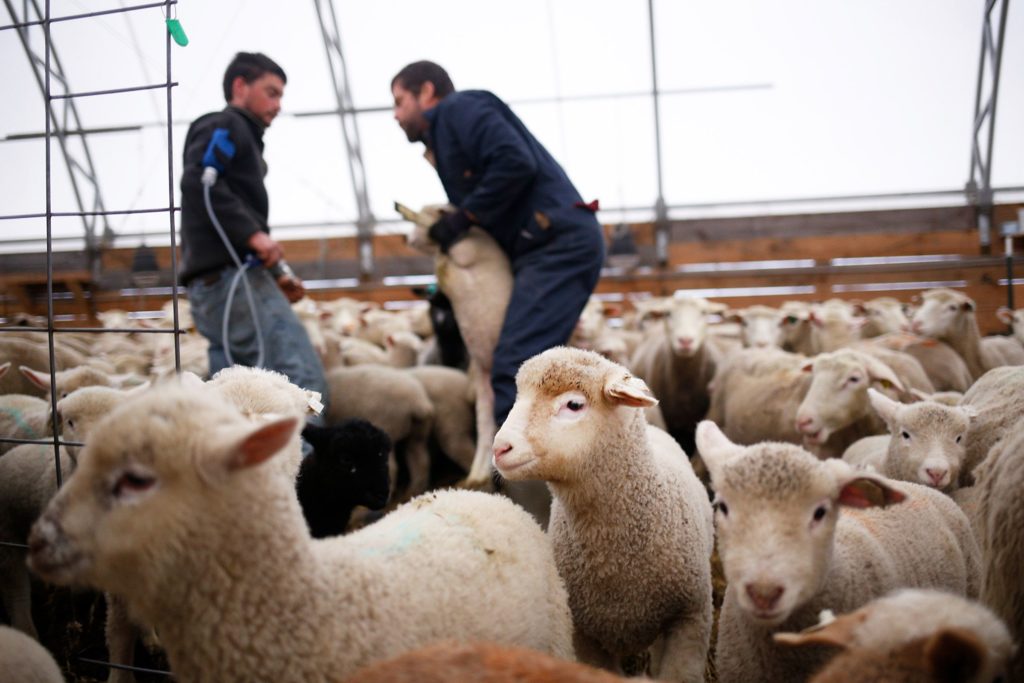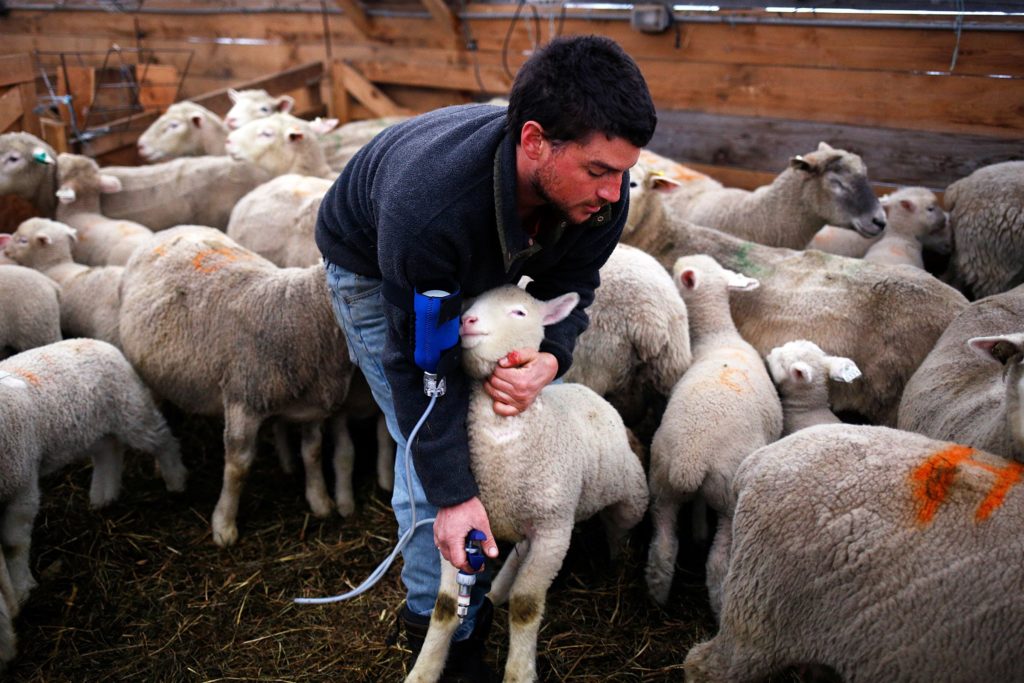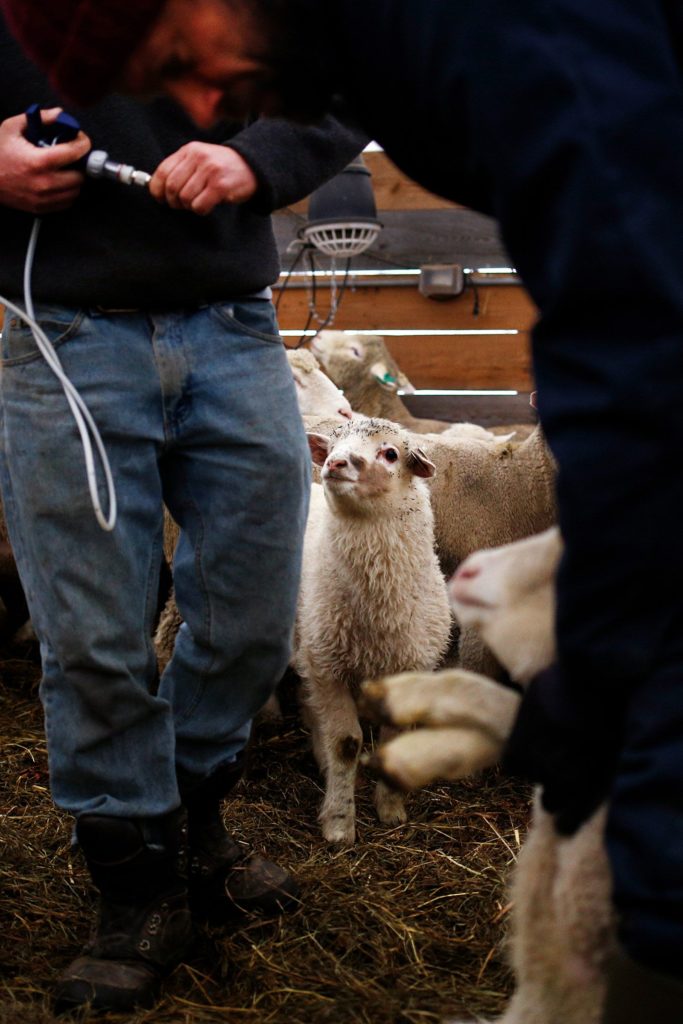 I had a volunteer on the farm once who had trouble thinning carrots. She couldn't bear to see the little baby thinnings shriveling in the sun as we moved down the rows. She shoved a bunch into her pockets with the idea of replanting them when she got home. I don't know how that worked out. She never came back.
Hers was an unusual case, though I think she had a fundamental insight into farming that is easy to miss: Death is ubiquitous.
As consumers in the supermarket, we tend to draw lines, often perceived ethical lines, between plants and animals. The produce is in one aisle, the meat in another. But out in the fields and woods, there is no line. Nothing volunteers for an early demise.
Trees communicate through roots and air, alerting one another to dangerous pests and even sharing nutrients during lean times. That carrots also communicate and would prefer not to be yanked out of the ground prematurely seems self-evident.
One of my standby farm maxims, which I share only with people I know well, is that farming is "death on a schedule." Everything dies. The farmers themselves are an exception only with respect to timing.
I don't tell people this to depress them but rather to encourage them to look beyond death and see the farm as a riotous and joyous celebration of life. People have picked up our baby lambs in the spring and turned to me, incredulous, asking, "How can you kill them?"
To which I respond, equally incredulous: "How can you not live around sheep every day?"
That death is the price we pay for life would not be worth noting except for the fact that it's so easy to pretend that it isn't. Death is not optional. With this fact established, the question becomes: How do we honor life?
I'm sure my colleagues and I all have our private rituals of giving thanks, but from a practical perspective, the idea is to minimize suffering and maximize quality. We want death on the farm to be sudden, unexpected, pain-free and decisive. Then we want the product, animal or vegetable, to be safe, clean and delicious.
Vegetables are pretty straightforward — they get pulled up or cut off or gently plucked. They don't make any sound when they die, which makes it easier. (My wife believes this is why people convince themselves that eating fish is somehow an ethical choice — fish have no vocal chords.) The harvested veggies are quickly hustled into wash tubs or cold coolers to preserve their sweetness and flavor.
Trees for me are a bit harder, what with them living so long and being so beautiful. The commercial loggers on our farm use a feller/buncher that cuts the stem and gently lays it down, while I use a chainsaw or occasional axe and endure the heart-stopping, agonizing thrill of a stately trunk crashing to earth. I cut my firewood in winter, both because that's when I have the time and because I don't like seeing sap leaking from the stump. Call me squeamish.
Animals are the most complicated, both because of our proximity on the evolutionary tree and our desire to obtain a clean, safe product from an environment that is neither. We slaughter 999 chickens and 40 lambs on our farm each year, which is the maximum currently allowed to be slaughtered on-farm in Vermont.
The chickens we catch first thing in the morning, loading them into crates to transport from field to barn. Chickens are a flocking species, and though they don't like being rounded up, they quickly calm down once they realize they are still in close proximity to their fellows, none of whom are in actual distress. In the barn, we set the crates around the corner so that the birds can't see what's about to happen.
I pick up a bird, holding its wings against its body so that they won't flap, and swing the bird through a quick arc to disorient it, finishing by placing it upside-down in a metal cone, its head and neck protruding through the bottom. I hold the head in one hand and use a very sharp knife to quickly sever the jugular veins and carotid arteries, holding the head for a few more seconds while the blood flows out. In a moment or two, the brain is empty, the chicken's eyes roll back, and it's over.
After that, it's all about meat quality. We briefly dunk the carcasses in a 145-degree scalder to loosen the feathers, tumble them in a plucker, remove the heads, necks and feet, and eviscerate them. After a rinse under fresh water, they spend a few hours in a tub full of ice to fully chill before being bagged and labeled for sale. It takes about 8 minutes to go from live bird to carcass-on-ice.
For lambs, we hire an itinerant slaughterer because, by law, we're only allowed to assist. We corral the lambs in a pen out of sight and bring the animals to him one at a time. Lambs are used to being handled for routine chores like hoof trimming and vaccinations, and they show no sign of stress beyond their typical skepticism. The slaughterer places a handheld device called a captive-bolt stunner, about the size of a big flashlight, on the top of the lamb's head, depresses a lever, and the stunner delivers an instantly lethal blow. The lamb collapses, and the slaughterer cuts open the carotids and jugulars with a sharp knife to drain the blood from the carcass.
After that, it's pretty routine. He hangs the carcass up on a hook, removes the extremities and hide, eviscerates it, and lets it cool while he goes back for the next lamb. When all the lambs are done for the day, we transport the carcasses to a nearby butcher for cutting and wrapping after the meat has aged for a few days.
You'd think that a slaughter day would be loud, chaotic and messy, but the opposite is the case. It's quiet and tranquil. The loudest sound is the captive-bolt stunner, which is not much louder than an electric stapler in an office. The remaining sheep seem to have no idea what is going on, nor does anyone else on the farm who is not involved in the process.
And perhaps that's the most horrifying thing about a slaughter day on the farm — it's not that horrifying at all. We humans march through our days believing that death is distant, or difficult, or from a practical perspective, remote. Or won't happen. In actual fact, it's commonplace and easy.
But back to life for a moment, which is the gift that death gives us. As you read this, our greenhouses are full of seedlings, the fruit trees are in flower, the maple trees are sporting their delicate green leaves of spring, and our barn is full of lambs and chicks, eagerly awaiting the first green grass of summer. Exactly what life should be.