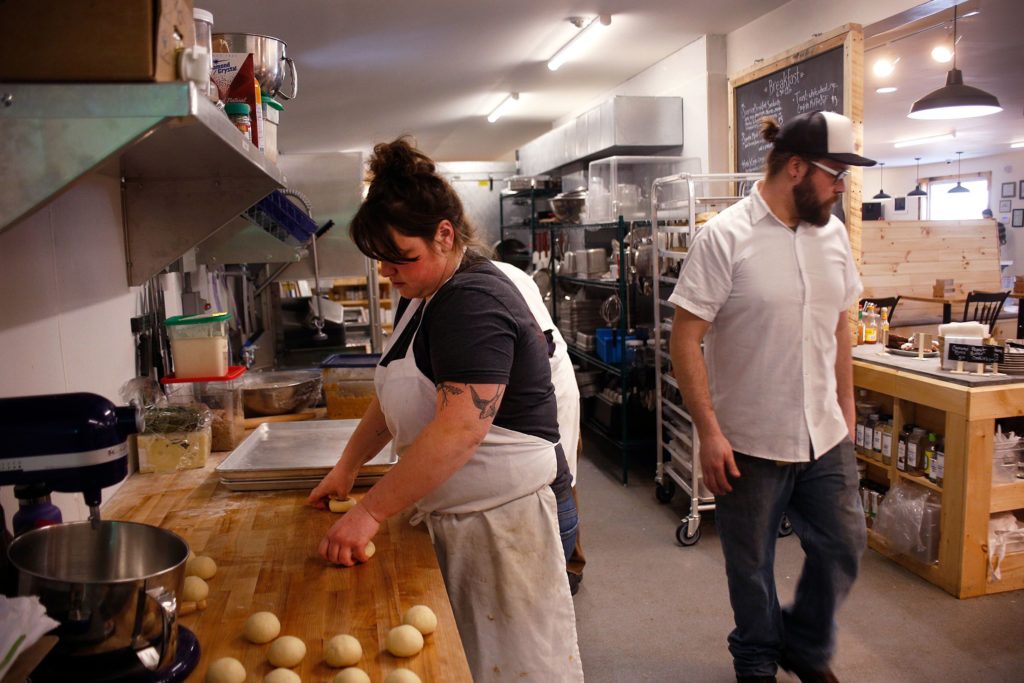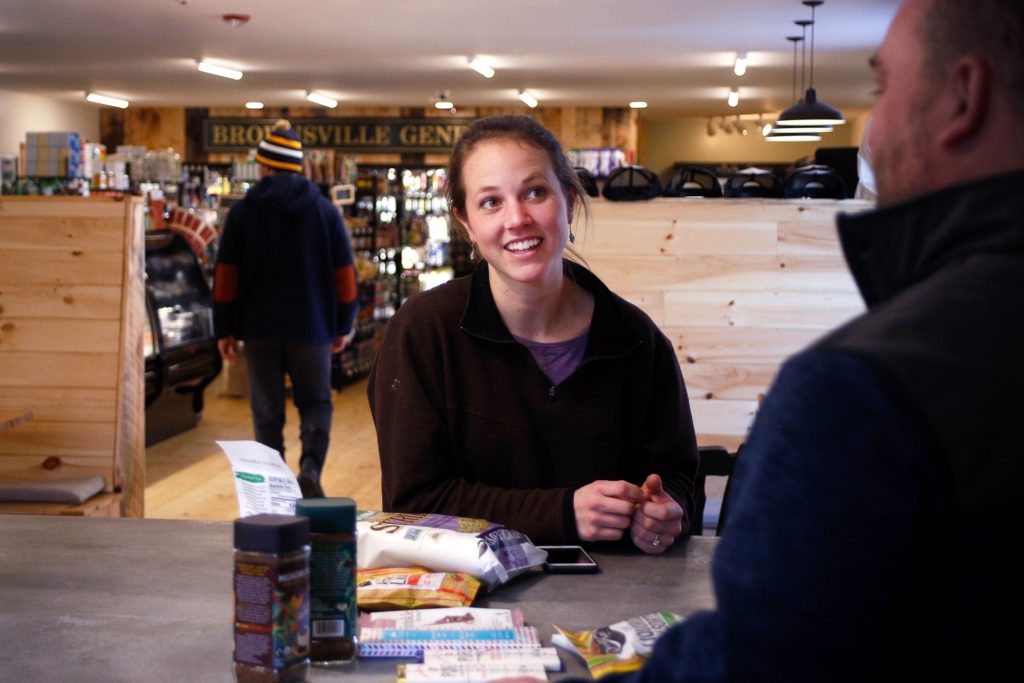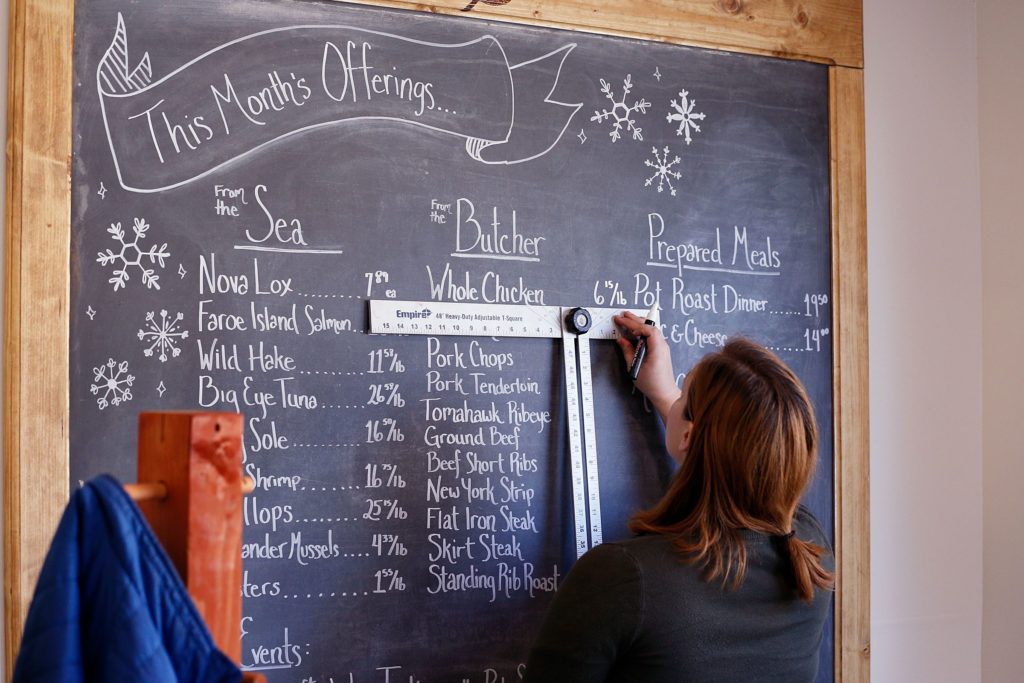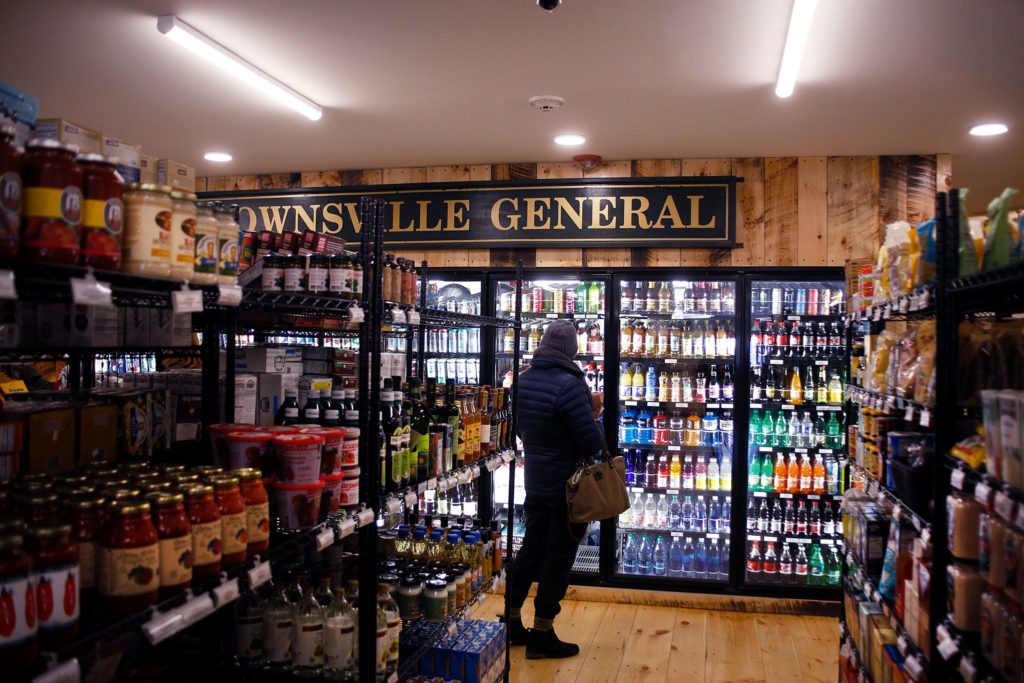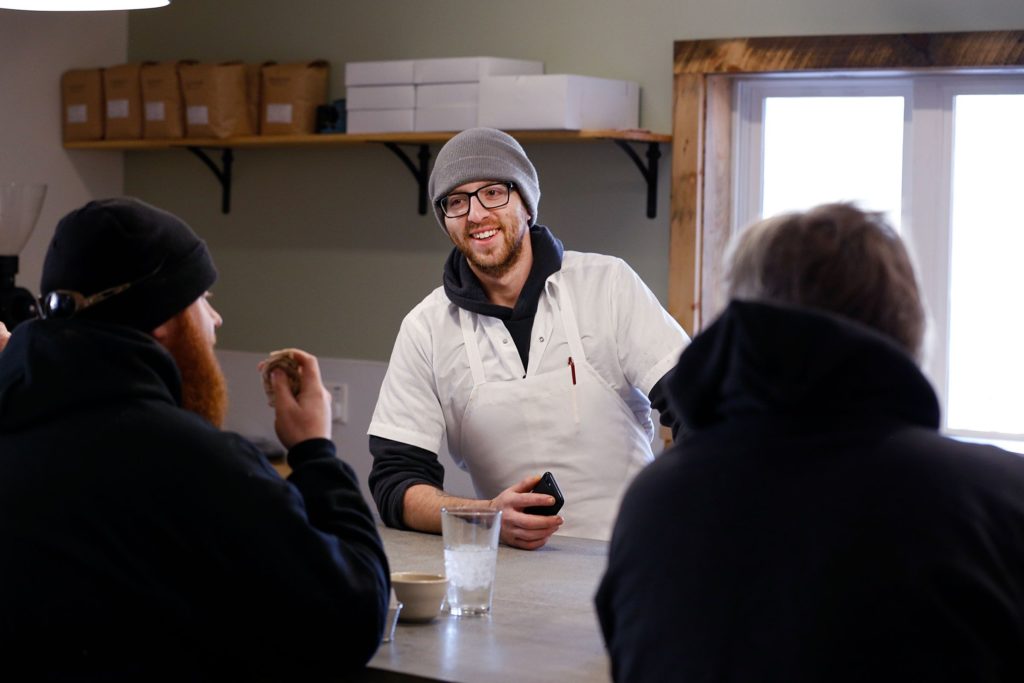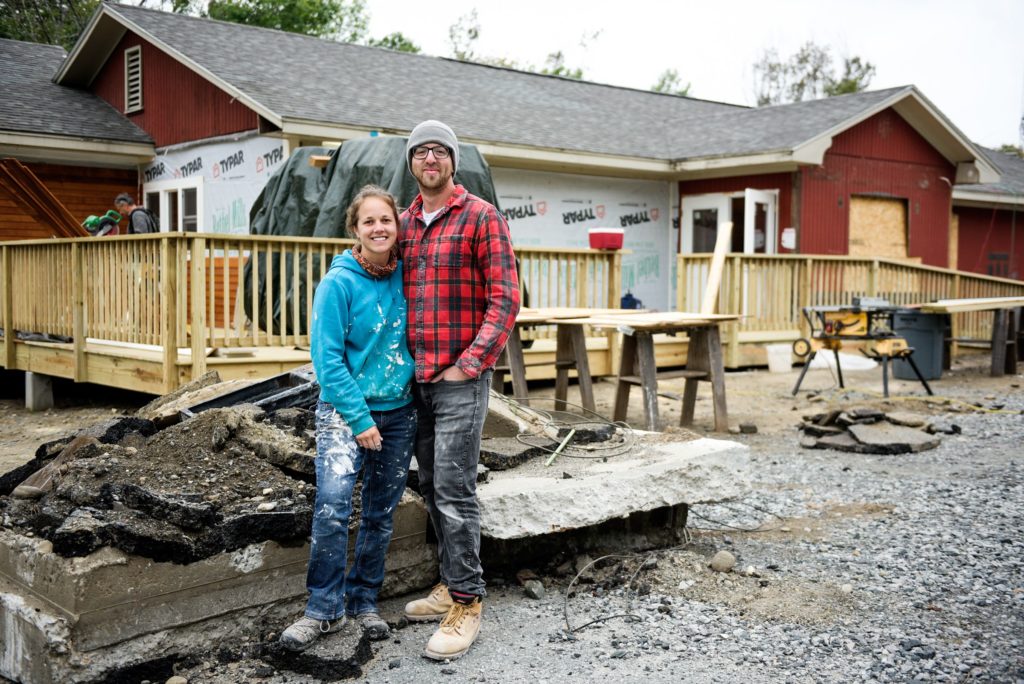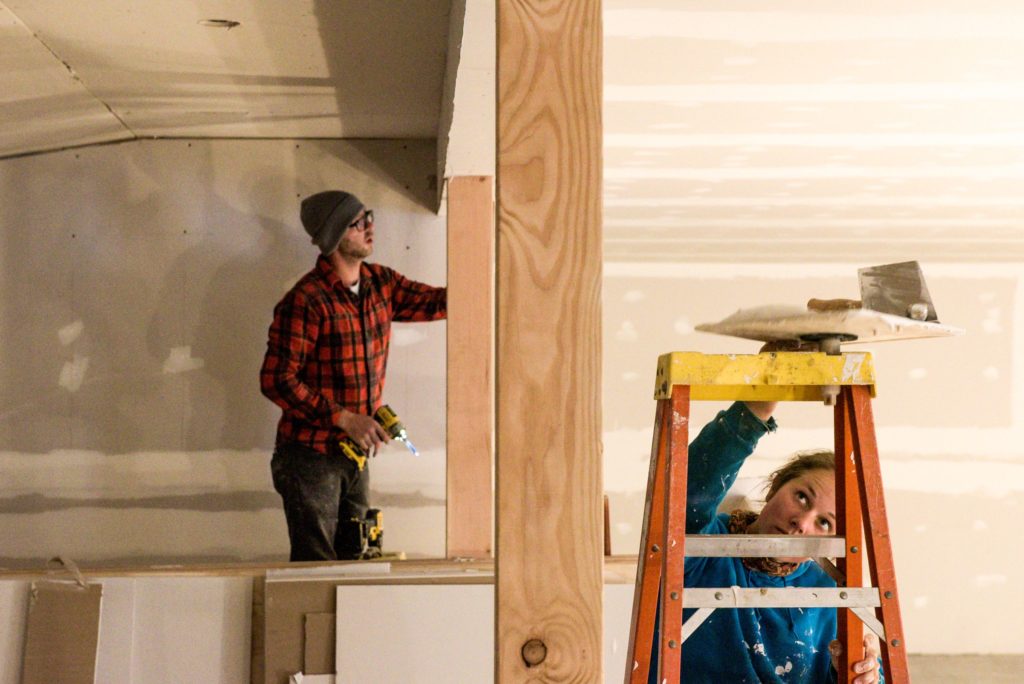 Lauren Stevens and Peter Varkonyi had a dream and a plan. Their vision was to create Butcher & Pantry, a business that would leverage Varkonyi's training and experience as a chef and butcher with Stevens' business skills in farm management. They shared a passion for locally sourced food and identified a need for a combination café and retail food store, including a butcher shop, that would deliver great tasting fare with unique flavors and specialty items for purchase.
After much planning and working on a well-developed and presented business plan, the time came to contact Upper Valley SCORE, a local resource for small business owners, "for assistance in testing their assumptions and taking the project to the next level of commitment."
It was a wintry Saturday morning in late January 2017 when we met over coffee and pastries, soon after being assigned as a SCORE mentor to this request, given my prior experience in starting and running a hospitality business in Vermont. Stevens and Varkonyi had emailed me their business plan prior to the meeting, so I was well prepared to dive right into a productive consultation.
Several opportunities and concerns emerged during our first meeting that would need further research and development.
First, location. Stevens and Varkonyi were living and working in Bethel and enjoying life in this growing town and vibrant community. So naturally, they found a place in town with two clear advantages: high traffic year round and a historic building with a lot of potential for their concept. Unfortunately, there were also some important drawbacks. The building was dilapidated and in need of a major renovation effort which they would not be able to control as tenants. There were also three established food-related businesses in the vicinity that, although conceptually different, would overlap in customer base to a degree.
A related concern needing further thought was the fact that starting a retail business from scratch takes a lot of investment and time to get off the ground and develop a loyal clientele, compared to taking on an existing business and slowly transforming it to the new vision.
So, although reluctantly and without abandoning the original plan, Stevens and Varkonyi agreed to investigate if other food-related retail business owners might consider selling their business to a young couple with lots of enthusiasm. This also would give them the opportunity to interact with owners of similar businesses, learn about the industry and refine their own concept and business model.
A couple of weeks after that first meeting, I saw that the Brownsville General Store building, which had been closed and for sale for a year, had been auctioned and taken by the bank due to a lack of acceptable bids. This prompted me to make a few calls to the bank and the broker listing the property in search of information, leading to a fortuitous phone conversation with a resident of Brownsville, who was starting a group called Friends of the Brownsville General Store with the goal of saving the store for the community. The friends group proposed raising funds from residents, purchasing the real estate from the bank, restoring the building to code, and offering a very advantageous lease with an option to buy to committed operators. To make a long story short, and after serious considerations of pros and cons, Stevens and Varkonyi met with the friends, and the rest, as they say, is history.
In a show of entrepreneurial spirit in early spring, and on the strength of a simple letter of intent, Stevens and Varkonyi quit their jobs and moved to Brownsville, about 50 minutes southeast of Bethel, demonstrating their commitment to the project.
Months of further negotiations with the friends group and a personal capital raising campaign were followed by a complete hands-on renovation of the building to fit their dream. The couple turned into builders, working non-stop, and learning on the job, from demolition, to concrete and tile floor laying, to wall finishing and painting, to general contracting. The Brownsville Butcher & Pantry opened its doors for Thanksgiving and has met and surpassed expectations by all parties.
The first thing you see as you enter the building is Varkonyi's pride and joy, a glass-walled walk-in cooler with hanging beef, lamb and pork carcasses behind his butcher station and display case. To the right, shelves with dry goods sit in front of an abundant number of wall-to-wall cold units containing all manner of beverages, including beer and produce, as well as a wine nook and a coffee and baked goods to-go section.
On the left are the open-plan kitchen café with a separate cash register, including a large and well equipped commercial kitchen (Varkonyi's other pride and joy), several tables and an expansive diner-style counter, serving an eclectic mix of lunch items and sandwiches, plus beer on tap and wine by the glass. They are open every day serving breakfast, lunch and dinner plus Sunday Brunch.
From a mentor perspective, Stevens and Varkonyi have proven to be entrepreneurial, ready to take on risk but resourceful in mitigating it. They are good listeners and persistent in dealing with the myriad of obstacles and setbacks during this process. Their creativity, professionalism, and optimistic attitude makes it a pleasure to work with them and will ensure their business success. Their personal attitude of professional yet friendly customer service is a win for Brownsville and surrounding communities. The serendipitous encounter between them and the friends group could not have been a better match. At a recent visit to enjoy lunch, a Reading resident commented, "I find myself here every day, just can't help it!"