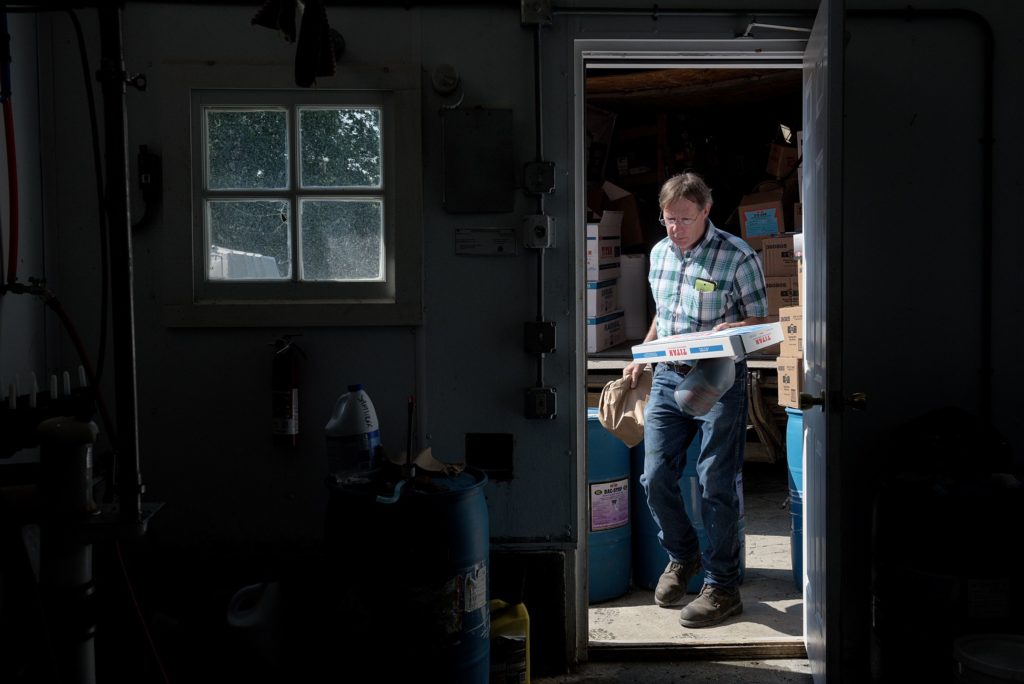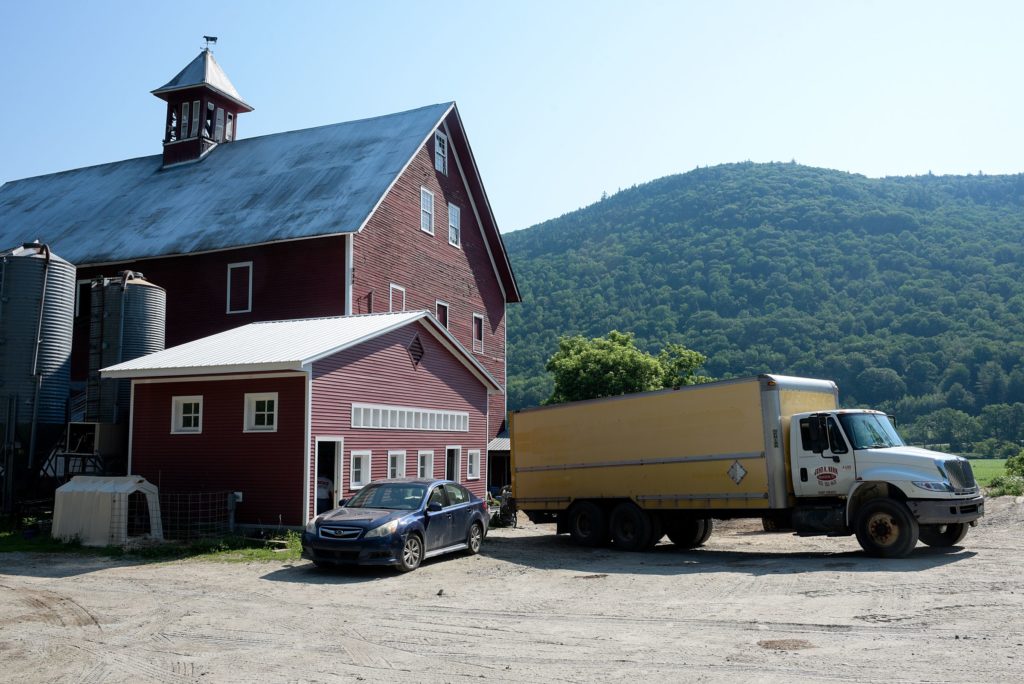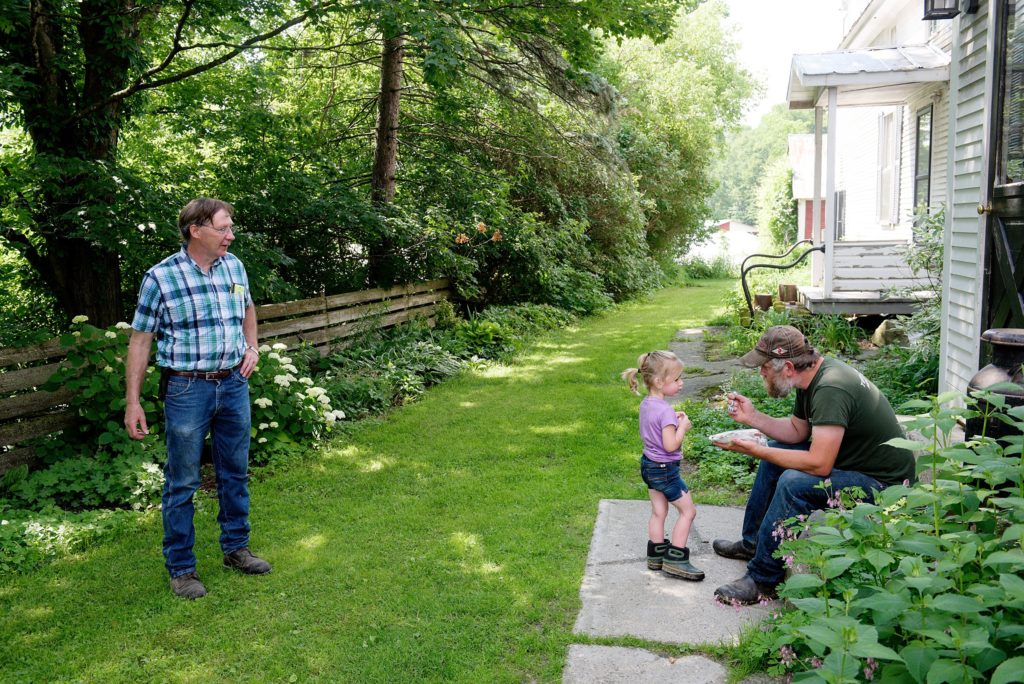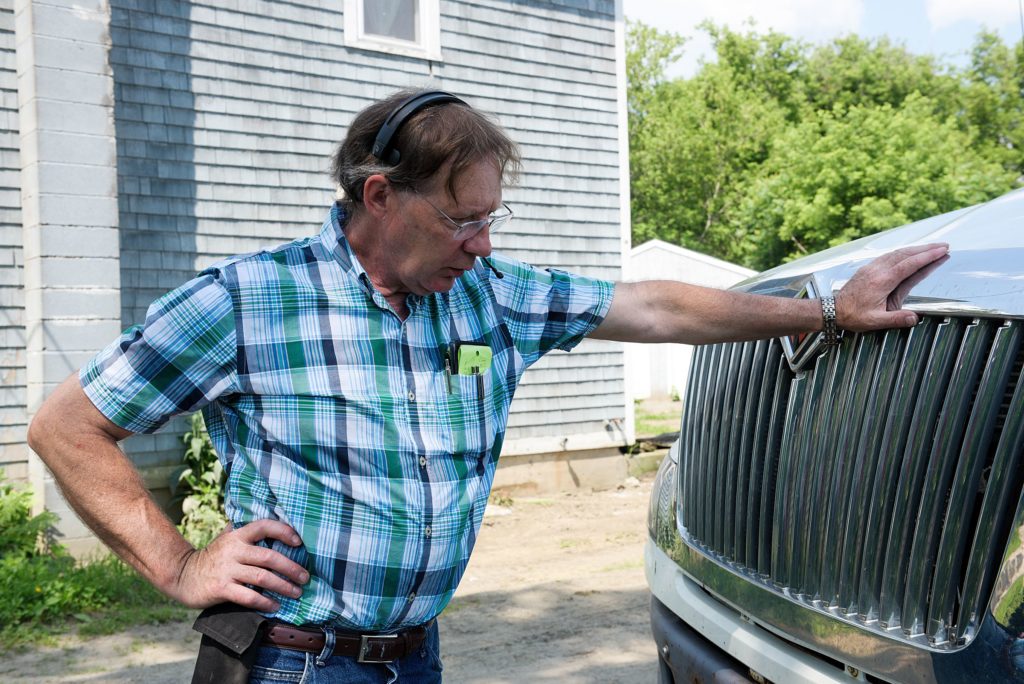 Time was when Upper Valley farmers had to be able to handle just about every task related to their operation themselves — from repairing equipment to trimming animals' hooves to fetching inputs like grain and bedding. But today it's a different story as services and supplies come to the farm on wheels and outsourcing of more and more traditional farm tasks becomes the rule.
It's not always cheaper in the short run, but calling on specialists is usually the more efficient way, clearing time for the farmer to concentrate on management and the farm's bottom line.
Surely there is no better example of this important trend than the rise of the itinerant bovine podiatrist — the hoof trimmer, if you will. Dairy cows need continual attention to their feet, which must exist in damp, mucky environments and support critters weighing three-quarters of a ton or more. Their hooves are clad in bony shells that grow continuously, so they need periodic inspection and trimming, which if not performed, can lead to discomfort or lameness and eventually a decline in their production.
Trimming a cow's hooves used to be a dreaded, back-breaking chore for the dairy farmer. It involves bending down to raise the foot off the floor, shaving excess growth and cleaning the inner parts of the claw. It was unpleasant for the cow, and it could take all the farmer's strength and patience to get the job done while the animal resisted.
Enter the professional hoof trimmer, who has become a regular visitor on virtually every dairy farm in the Upper Valley in the past generation. These are people like Joel Messier, of East Randolph, who serves some of the largest farms in the region where in the course of a day's work, he may trim the feet of 50 or 60 animals. He has a trailer-mounted chute that restrains and tilts the animal so he can rapidly inspect and then operate on their feet. It's as much an art as a craft, for every animal's hoof structure is a little different and removing too much or too little growth can result in harm.
A service like this comes with a price, but it's a cost that yields considerable payback for the farm operator. Cow comfort has come to be recognized as a key determinant alongside nutrition and reproductive health in dairy farm profitability.
Harvesting the grass and corn to feed dairy cows and other livestock has been shifting rapidly to specialists over the past two decades.
Traditionally, every farm had its own fleet of tractors, mowing machines, rakes, balers, choppers, wagons and other gear to cut, cure and store the roughages that are the backbone of ruminant animal diets. But in recent years, this model has changed dramatically in the Upper Valley, to the point where today the majority of crop acres in the region are harvested by what are called custom operators.
These entrepreneurs have amassed an array of equipment and drivers capable of harvesting vast acreages rapidly and efficiently. The scale of the machines and the acreages they can harvest in a day dwarfs what was the norm back in the 1980s. At the heart of these operations are 700-horsepower behemoths that gather in hay or corn, chop it into fine particulars and blow the material into trucks for transport to silos for storage. Such machines cost in the range of $750,000 and require skilled drivers to achieve maximum production.
Murdo Limlaw heads one of these custom harvesting enterprises, serving farms in the Bradford-Newbury-Haverhill area. His crew has been known to zip through over 200 acres of crop in a day's time. And his services extend further into the shoulder seasons to custom spreading of the prodigious volumes of manure his clients' farms generate.
Outsourcing this work to specialists avoids a lot of issues for the farmer, shedding things like equipment maintenance, labor availability and probably most important, time that can be more profitably devoted to herd management.
Another outsourcing strategy by dairy and livestock operations has been application of soil nutrients and herbicides by suppliers equipped with the spreaders and sprayers. Lime, nitrogen, phosphorous, potassium and weed control chemicals are laid down by specialists today, a sea change from the norms of a generation ago.
Hiring services to be performed on the farm that used to be commonly handled by the farmer extends to most areas of Upper Valley agriculture beyond dairying, too. Take equipment repair, for example. Today's tractors are loaded with advanced technology that can't be fixed by anybody but a dealer's technician, so when things go wrong, it comes down to calling the dealer to come with a flatbed and haul the machine to the shop or have a mobile service truck and tech come to the farm and perform repairs. It might even be a flat tire, where a mobile service can be called in to do the fix.
Orchards turn to custom operators for pruning fruit trees, picking crops and even doing surveillance on insect and fungal pests.
Preparing payroll, tax returns and the swarm of other documentation all businesses grapple with is increasingly outsourced by farm enterprises these days. These services don't come cheap, but the value of having professionals handling the technical details outweighs the expense in the view of many farm operators.
Many farmers like having inputs delivered rather than trekking to the source. Going to town to get the week's supply of feed grain was a ritual in the days of the Upper Valley hill farms half a century ago, but now, it comes in bulk in tractor-trailer rigs. Sawdust for bedding animals was once a chore involving going to a sawmill and much shoveling. Now, it usually comes in a box trailer.
Then there's the farm store on wheels known as the IBA truck. IBA trucks mostly call on dairy farms, but they offer products for other types of animal agriculture, too. They stock milking equipment supplies, sanitation chemicals, bug sprays, animal health products and many other needs, even rubber boots for those working in the barns.
Steve Taylor lives and farms in Meriden.