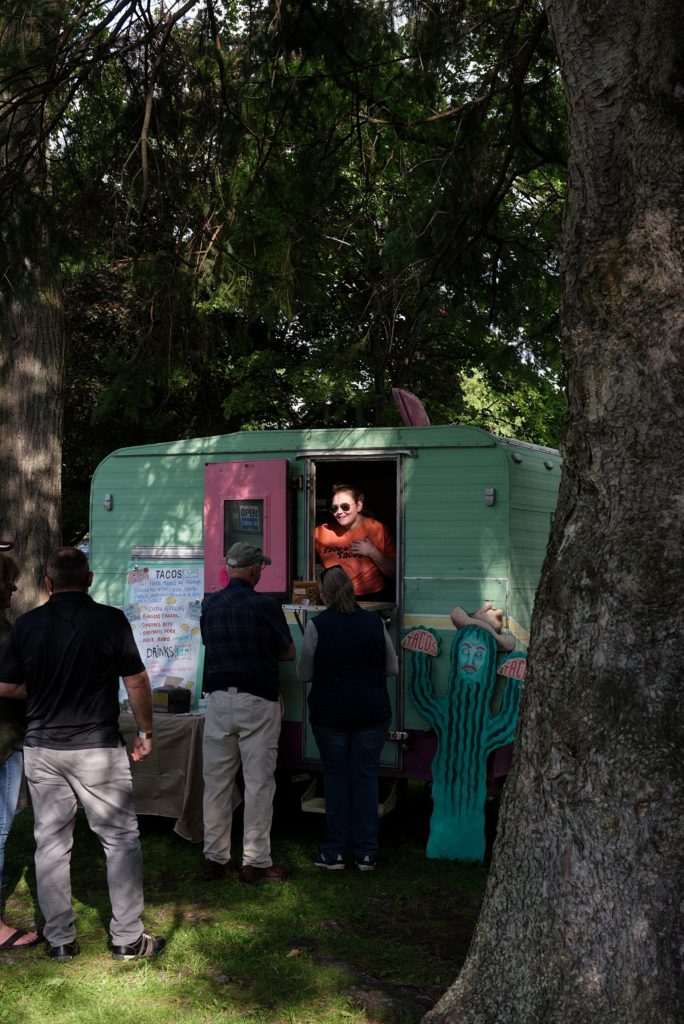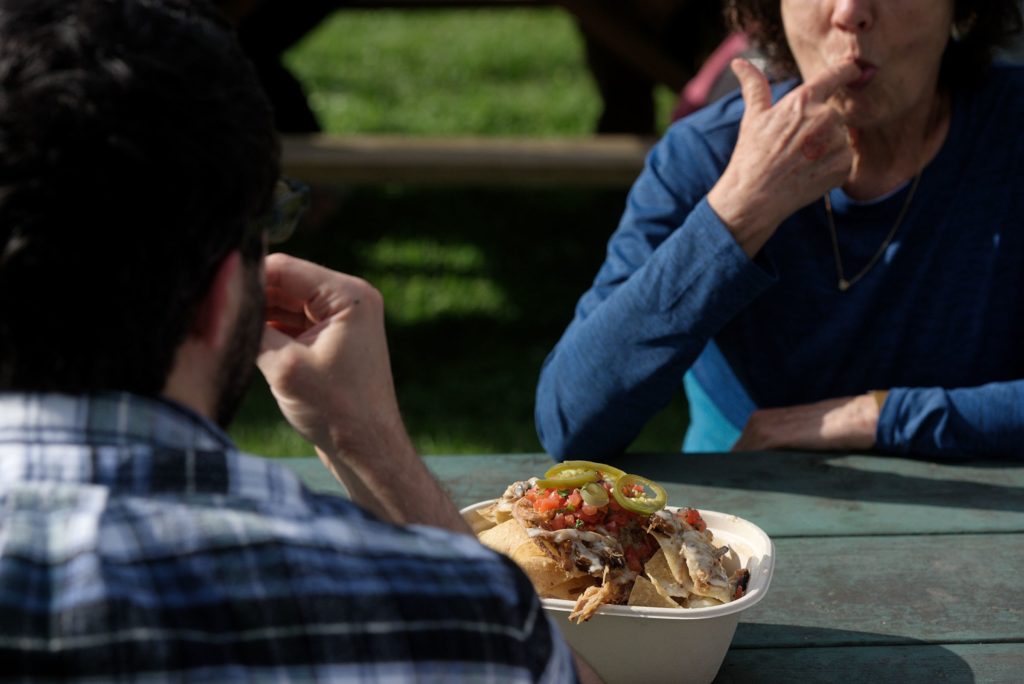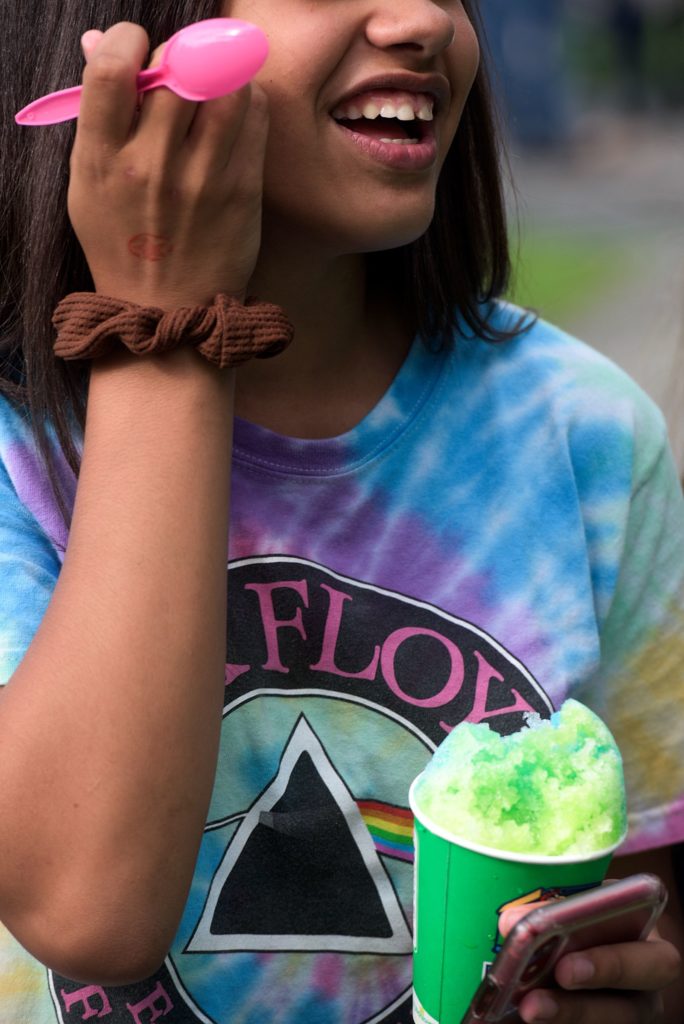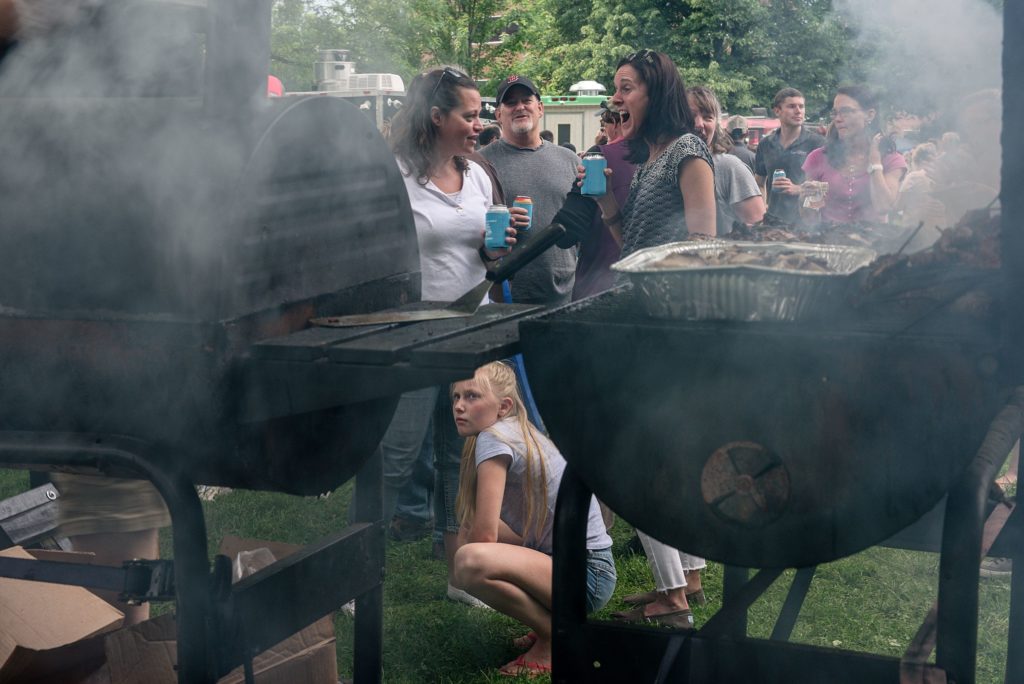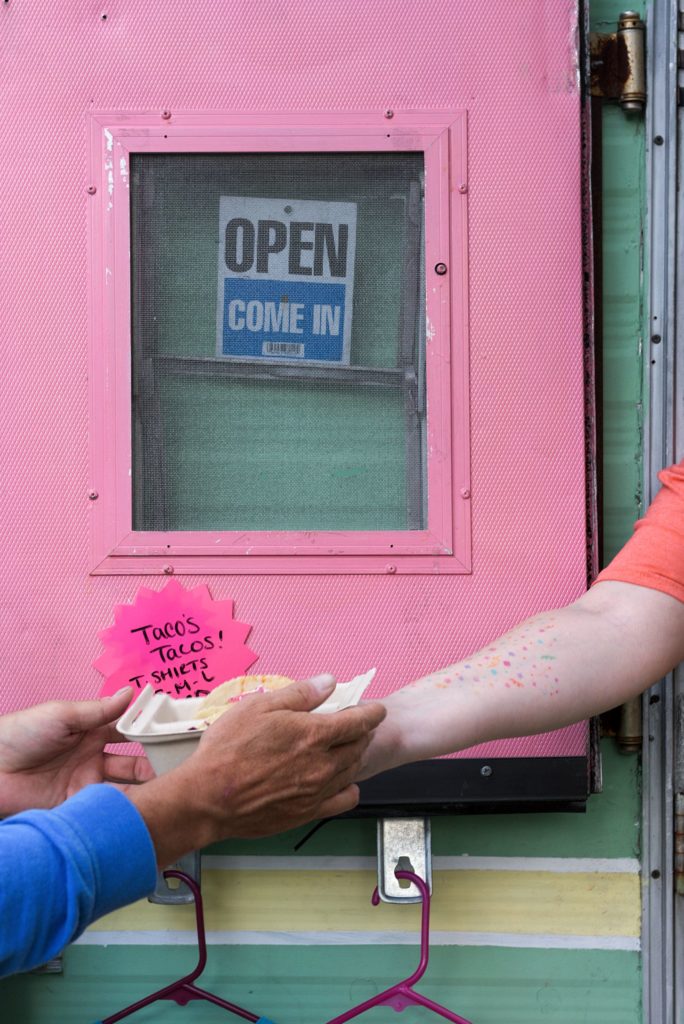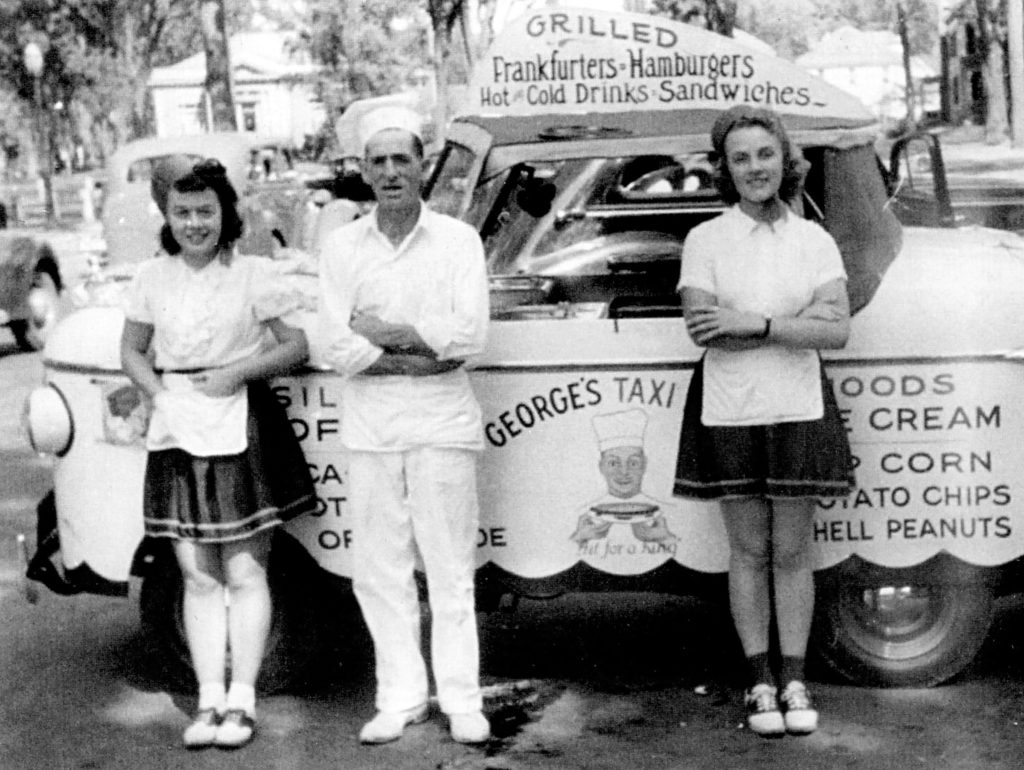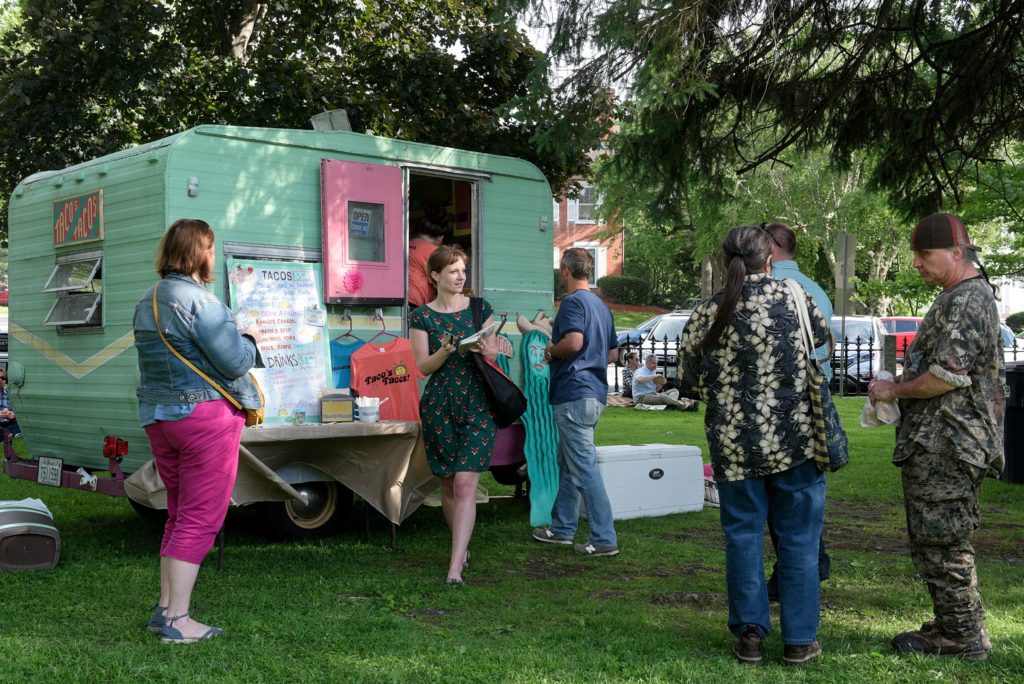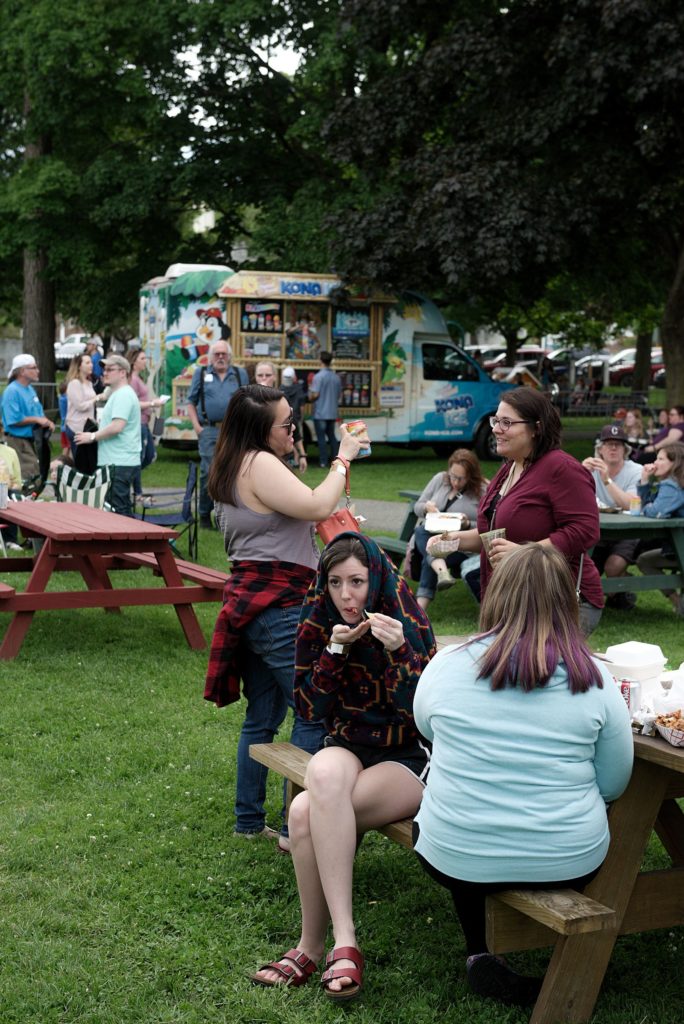 On a humid June night, hundreds of people waited in Lebanon's Colburn Park to sample fares from 13 food trucks. While the patrons stood in line, generators buzzed and chefs pivoted through the hot interiors of the trucks, filling orders for everything from lobster rolls to fried cauliflower to Thai food.
"It seems very popular," said Meagan Henry, an administrative assistant with the city's Recreation and Parks Department and organizer of the Food Truck Festival, which sold more than 2,300 tickets this year.
Food trucks — once a quick and cheap lunch option for blue-collar workers — have seen a revival in recent years. Entrepreneurs with a culinary interest are turning to food trucks as a way to establish a food service business with lower overhead and fewer time constraints than a traditional restaurant.
"I always wanted a brick-and-mortar little hole in the wall," said Eduardo Moran, owner of Taco's Tacos, a food truck often seen around Colburn Park in Lebanon. "With the mobile business, it's a little cheaper with a little less overhead, so I figured I'd start with the food truck for now."
Both New Hampshire and Vermont have seen the food truck sector expand in recent years. Licensing of food trucks is relatively new, so the data is limited, but in New Hampshire, there are currently 174 licensed, up from 107 in 2016. There are currently 211 food truck licenses issued by the Vermont Health Department.
"The Health Department has seen an increase in food truck licensing and inquiries over the years," said Elizabeth Wirsing, chief of the department's Food and Lodging program. "We are also working with vendors at an increasing number of seasonal events that are centered around gatherings of food trucks, push carts and temporary food establishments in different types of venues and locations."
Novel but not new
Food trucks are trendy, but mobile food businesses are nothing new, even in rural areas like The Upper Valley. Ed Ashey, curator at the Lebanon Historical Society, said that food trucks have been setting up around Colburn Park since the 1940s. Back then, it was George Scarlett's food taxi. In the 1950s and '60s John Roche's converted milk truck fed hungry shoppers, and in the 1970s Donald Bourgoine and his wife, Rose, ran the "D and R Truck Wagon."
"They were usually set up most of the afternoon," Ashey said.
Back then there was a lot more foot traffic in the city so customers and people who worked in the various shops and businesses stopped for a bite to eat, Ashey said.
Later, in the 1980s and 1990s, food trucks began visiting the various businesses and garages around town.
"He would pull in around noon, and the guys would go out and get sandwiches, drinks and coffee," Ashey said.
Bradford Pirkey, who owns Chef Brad's Crazyside truck in Quechee, said that he and many others remember these traveling trucks, but they often didn't have the best reputation.
"When I first started, people would say 'I would never ever stop at a food truck.' They didn't trust them," Pirkey said. Customers didn't understand how a truck could maintain proper food hygiene or storage, so Pirkey pointed out that food trucks are held to the same safety standards as other food service businesses.
"I've had to clarify. You have to be able to wash hands," he said. "There's a lot of myths out there about food trucks."
Low overhead and a one-man show
One of the biggest draws of food trucks is that they allow people to start a food service business with minimal overhead. While a restaurant requires space, equipment, servers and much more, a food truck can turn a profit with just one person at work.
"I do everything from paying the bills to cleaning the trash cans," Pirkey said.
Moran has seen the difference first hand. His parents own Gusanoz Mexican Restaurant in Lebanon. He knows that his start-up costs, which he estimates were under $10,000 when he opened three years ago, were much lower than theirs. The same is true for operating costs.
"I know they make good money each day, but I don't know how much goes to overhead," he said. "It's not cheap to run a food truck either, but little overhead makes it a little more bearable."
Moran also appreciates the flexibility that he has at Taco's Tacos.
"I can make up my own schedule and still survive," he said. "With a restaurant, you have so much to take care of that you have to have set hours and work all day to keep things running."
Ryan Greene, owner of Greene Mountain Nutrition & Smoothies, agreed. Greene operates a truck and two storefronts, in Essex Junction and South Burlington, and said the truck improves his experience at work.
"I'm outside of a stagnant spot, more physically active and I feel better at the end of the day," he said. "Overall it's way more enjoyable."
A seasonal, fickle business
The biggest challenge for food truck owners in the Upper Valley is the seasonal nature of the business. Moran tries to maximize the season for Taco's Tacos, but no one is buying from a food truck when the snow is flying.
"I run it as late as I can — I was out in November the first year — and I start up as soon as the snow starts clearing out," Moran said. During the winter months, he "floats by," working occasional indoor gigs and odd jobs.
For The Box food truck, run by students at Dartmouth's Tuck School of Business, seasonality is especially tricky. The summer months — busiest for most trucks — are slow for The Box, since fewer students are on campus.
"What should be the most popular months end up being the slowest months," said John O'Brien, a second year MBA student and CEO for The Box for the upcoming academic year.
The Box was founded by two Tuck students five years ago as a way to provide experiential learning to graduate-level business students. First-year students pursuing their MBA work as interns running the business, while second year MBA students make up the management team. A food truck businesses is an especially great learning opportunity, O'Brien said.
"There is literally always something going on that requires attention," he said.
Recently, the students managing the truck decided to take a careful look at their numbers in order to determine their true profitability and break-even points each day. As a result, they decided to stop opening the truck on rainy days since they're likely to lose money when the weather is bad.
"From a demand point of view, we're likely going to be under that break even," O'Brien said.
Even when the weather is good, Greene said that his truck is "way more work" than his storefront locations. While a food truck might only be selling for a few hours a day, the owners are working much longer than that in order to prepare for working in such a confined space.
"There's planning, prep, getting things there, getting set up," he said. "We're there hours before and after. We're the show before the show."
Creating a niche
In order to succeed, food truck operators have to carve out a niche that keeps their customers returning. For Moran, that means making fresh corn tortillas by hand, which is more expensive and time consuming than buying pre-made tortillas.
"You could make way more money if you bought a stack of tortillas, but it's just not the same," he said. "That keeps customers coming back."
Greene focuses on bringing his truck to wellness-focused events and places where people want to learn about living healthier.
"We don't only sell products, we try to educate about what we sell," Greene said. While trucks with food products often outsell his smoothie truck 2-to-1 at events, Greene's sales skyrocket at activities targeted toward active people. Knowing which events are most profitable for his truck has allowed Greene to streamline his business.
"People being active don't want to eat a heavy meal," he said. "That's where we fit in."
Greene also has learned to streamline behind the counter. In the truck, he has condensed his menu from 10 smoothies to seven, all based on three main ingredients.
"That got rid of a lot of extra work," he said.
For Pirkey, creating a niche meant sticking to one spot. By setting up a permanent location, Pirkey can keep more food on hand because he has more refrigeration, which allows him to have a bigger menu. He even provides seating for guests in a converted school bus on site.
O'Brien said that his time working on the food truck has shown him that many people in the sector are willing to sacrifice a bit of profit in order to create community and deliver great products.
"When I think about food trucks, they're for creative people who like hospitality and good food," he said. "They're focused on making a living, versus optimizing and maximizing profit at every point.
That love of the business is what keeps owners like Pirkey returning to their trucks day after day.
"I often say how hard it is, but after the rush, I think, 'that sure was fun,' " he said. "It's fun to feed people and to see their smiles and excitement when they're coming toward the truck for the first time."